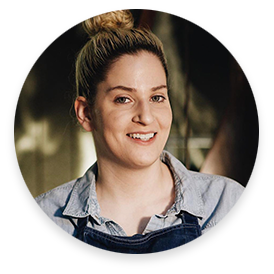 CHEF ALLISON FASANO
Industry: Restaurant
Years in Industry: 14
IG Handle: @allisonfasano
ABOUT ALLISON
Allison Fasano was born and raised in Williamsburg Brooklyn. She knew at the age of 11 years old that she wanted to become a Chef after seeing the Food Network for the first time. She began following and cooking alongside her Father who inspired her passion for the Italian cuisine. Following her passion, she studied Culinary Arts abroad in Calabria, Italy where she specialized in regional Italian cuisine. As a Chef, Allison loves bold, layers of flavor food that tells a story, or what she likes to call "Nonna Style " food the gives you a hug on the inside. Her passion and her dynamic personality landed her at the most exciting culinary scenes in NYC.
CAREER
For over the past 14 years she spent working in Michelin star restaurants including The Sagamore Resort, Lidia and Joe Bastianich's Del Posto and most formerly Gato with Bobby Flay's team as a Sous Chef. In 2017 she joined Urbani Truffle as one of their resident Chefs.
IN THE PRESS
Allison has appeared on Food Network's "Beat Bobby Flay", "Chopped" also Fios' "Restaurant Hunters" and "Newsday FeedMe TV"
CURRENT WORK
Allison became the Executive Chef at Harleys American Grille located in Farmingdale NY, Long Island's newest downtown hot spot, Where she received a rare 3 stars and the restaurant was named one the top five restaurants to try on Long Island in 2019. Allison's motto in life is " Food and Laughter is what I'm After" growing up she always wanted to be a comedian now she cooks and tells jokes for free she says. Allison is currently working on opening her first restaurant on Long Island.