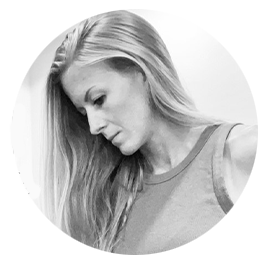 SMILE WITH KATIE
Industry: Refurbishing Furniture
Years in Industry: Many Years
IG Handle: @bushcraftfurniture
MEET KATIE
My name is Katie! I go by @bushcraftfurniture on Instagram, TikTok and (Bush Craft Furniture) on FB. I am a military wife and stay at home mom of two incredible kids. My interests have always been within the arts and working with my hands. I have been refurbishing furniture for many years. Three years ago I decided to take the leap and make it my full time job. As an artist, it is a great outlet for my creativity. I am very passionate about saving these "old, undesirable" pieces of furniture from the trash and restoring them into beautiful modern statement pieces.
HOMETOWN:
I grew up in Rural North Dakota in a small town along the Goose River.
HOBBIES:
When I am not working in my garage, I spend my time hiking, traveling, gardening and spending time with my family. I also enjoy thrifting and repurposing items to decorate my home.
PERSONAL PHILOSOPHY:
Each piece of furniture is like a blank canvas that I get to reconstruct and design my vision. I believe in quality over quantity… The beauty is in the details. In this Industry the learning is never ending; when the going gets tough, those are the moments you grow and learn the most about yourself.
INDUSTRY TIPS/TRICKS:
Always add your own personal touch to your work, your own creativity is an authentic trait that is inspiring and captivating.
FAVORITE SFC STYLE:
So far, the New Balance Arishi V3 are my favorite SFC style. They are the most comfortable lightweight shoes I have worn.