Know Your Score —
Measure the effectiveness of traction in all our slip-resistant outsoles
Know Your Score —
Measure the effectiveness of traction in all our slip-resistant outsoles
How Do You Measure Safety In Footwear?


The Coefficient Of Friction

Not all slip-resistant shoes are created equal. Shoes For Crews® consistently achieves the highest Coefficient of Friction (COF) scores which measure outsole traction and slip resistance. Check out our COF score tool and see the proof for yourself!


Search By Shoe Style To See The COF Score!
Show me the proof!
Our COF Testing Method:
• Tests the entire shoe
• Tests use a variety of contaminants, including, water and grease
• Verifies slip scores through independent laboratory testing
• Uses internationally recognized ASTM testing protocols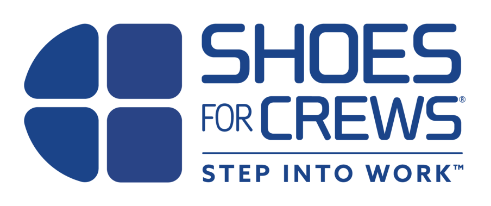 Our proprietary outsole manufacturing process remains a trade secret, but the results are clear when you compare our COF scores with any of our competitors. This is why millions of workers worldwide, in more than 150,000 locations, depend on the slip-resistant safety of Shoes For Crews®.