Thank You for Signing Up!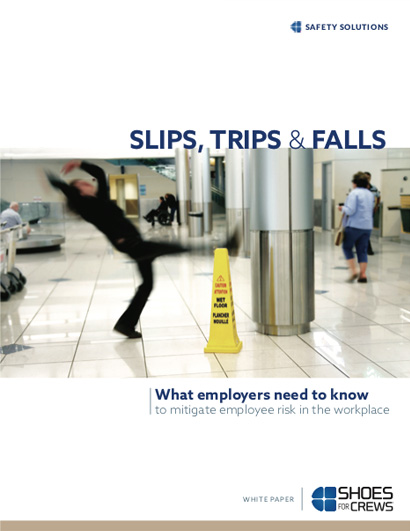 Your Download Includes:
Each year, slip and fall related injuries lead to millions of emergency room visits. These injuries result in about $70 billion spent annually in the United States on workers' compensation and medical expenses. Although slips, trips and falls carry serious consequences, they are often avoidable.
For employers, enforcing safety programs and protocols is key for protecting both their team and bottom line. By implementing safety policies, employers can mitigate the risks of accidents and injuries and create a safer workplace for everyone.
You'll learn how to:
Reduce employee risk in the workplace
Identify dangers and prevent avoidable injuries
Maintain a clean and sanitary work atmosphere
Employ a safety footwear policy