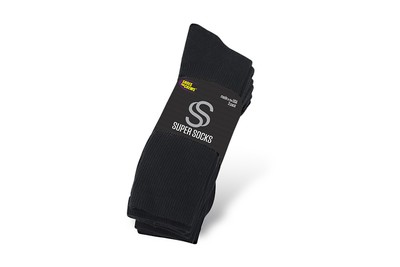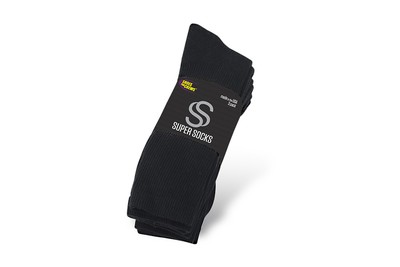 Super Socks - Midcalf (3 pairs)
Men's Black, Style #1141
Features
Price includes shipping!
Includes 3 pairs of socks
Fits men's 9-12
The socks are nice, thick and comfortable. The only thing I would mention is they run a little tight in the calves. So if you have big calves these socks are tight.
Sue Leddy March 11, 2018
thank you :)
John De Julia mgr March 10, 2018
I love these socks. They stay up on your calf even after multiple washings. They are thick enough to be comfortable all day.
mark barrett General Manager May 18, 2016
Very nice. Good quality
Anthony Murphy April 9, 2016
I received a 3-pack of these socks in 2014 when I ordered my first pair of SFC shoes. They have held up very well and are still in use today! they are comfortable and they stay pulled up! Love them! Glad to have the new 3-pack!
Tom Morrissey Cheese Maker April 7, 2016