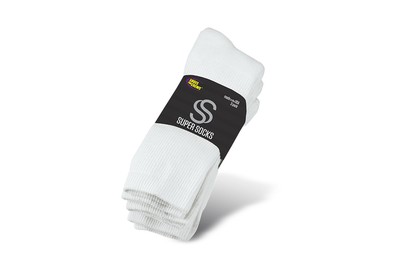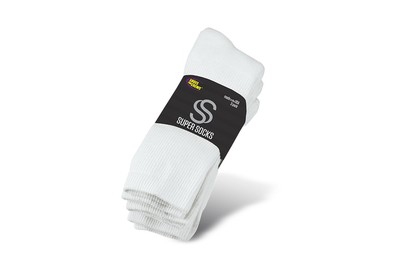 Super Socks - Midcalf (3 pairs)
Women's White, Style #1142
Features
Price includes shipping!
Includes 3 pairs of socks
Fits women's 6-9
These were very comfortable socks and did keep my feet from sweating, am very satisfied that i purchased them
Sharon Cain Waitress November 20, 2012
These are comfortable socks i am on my feet all day, and my feet don't sweat with them on.
Diana Sousa May 10, 2012
These are great socks! The fit and comfort are perfect. The price was a bit steep, but overall great quality. And made in the USA!
Melanie Snyder Security Supervisor October 23, 2011
These are the best socks I have ever owned. I will not buy socks from any other store now. I just ordered some more. Great product.
Karen Bowlds May 6, 2011
The best socks I've ever owned!
Angel Norris May 6, 2003