Venice
is rated out of
5
by
42
.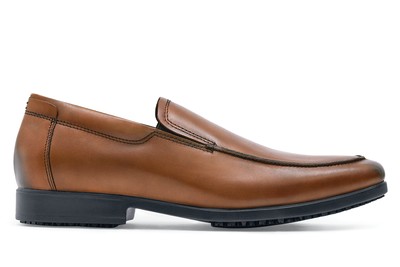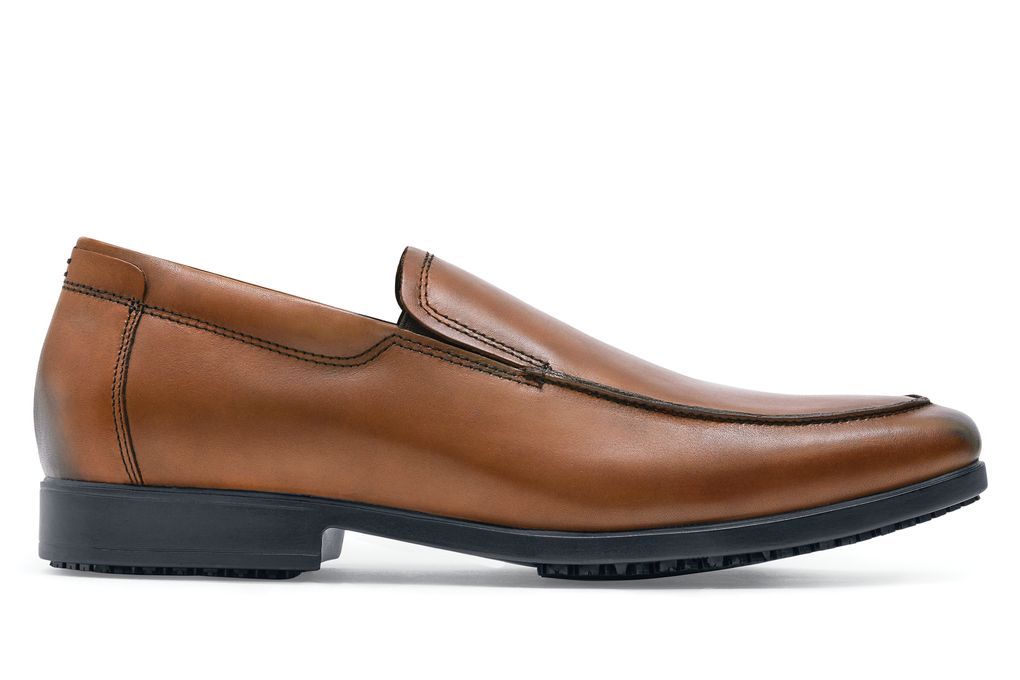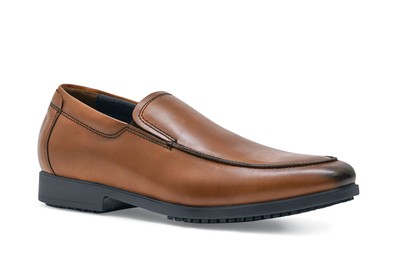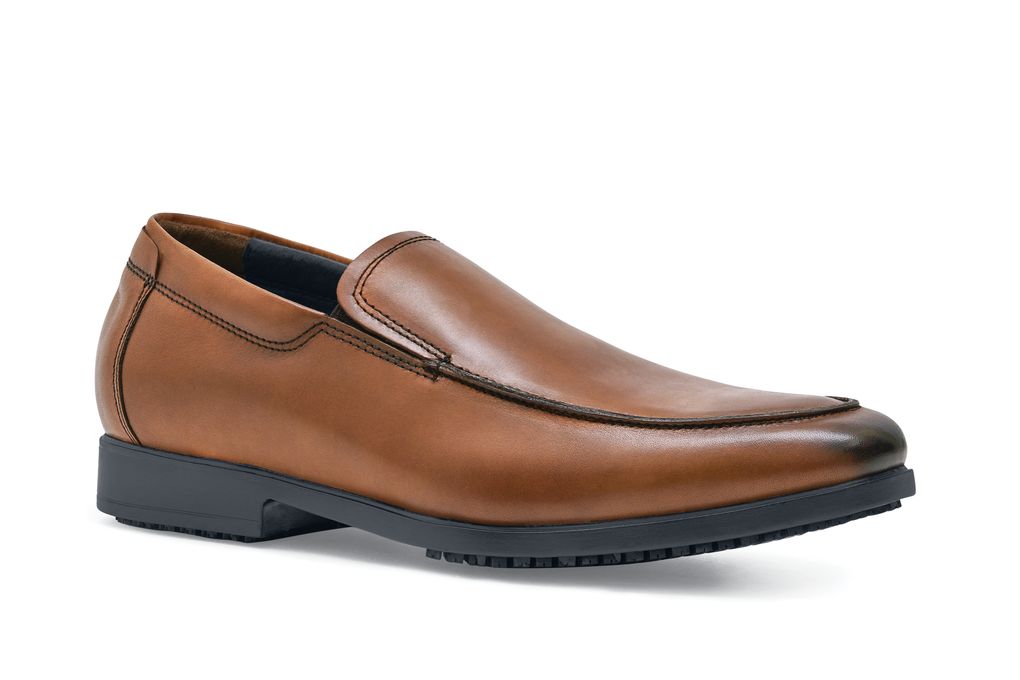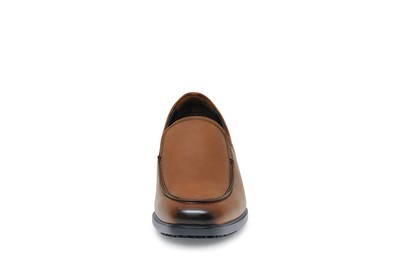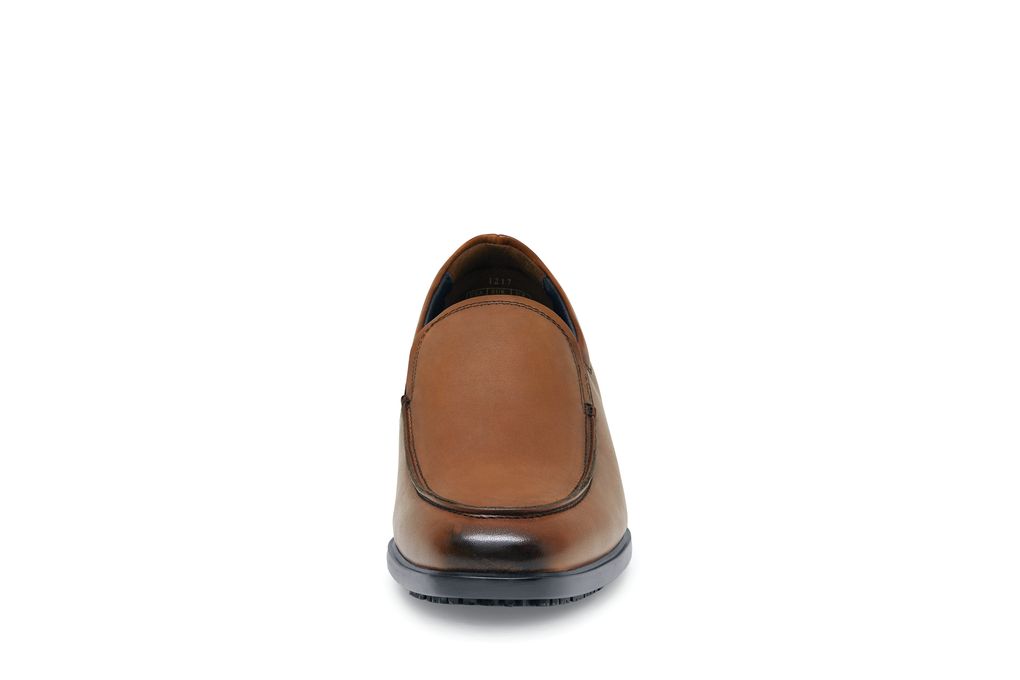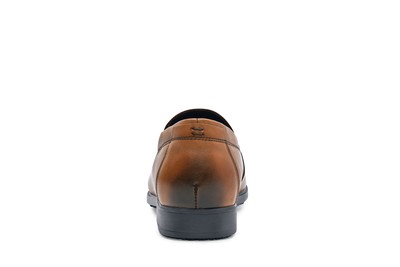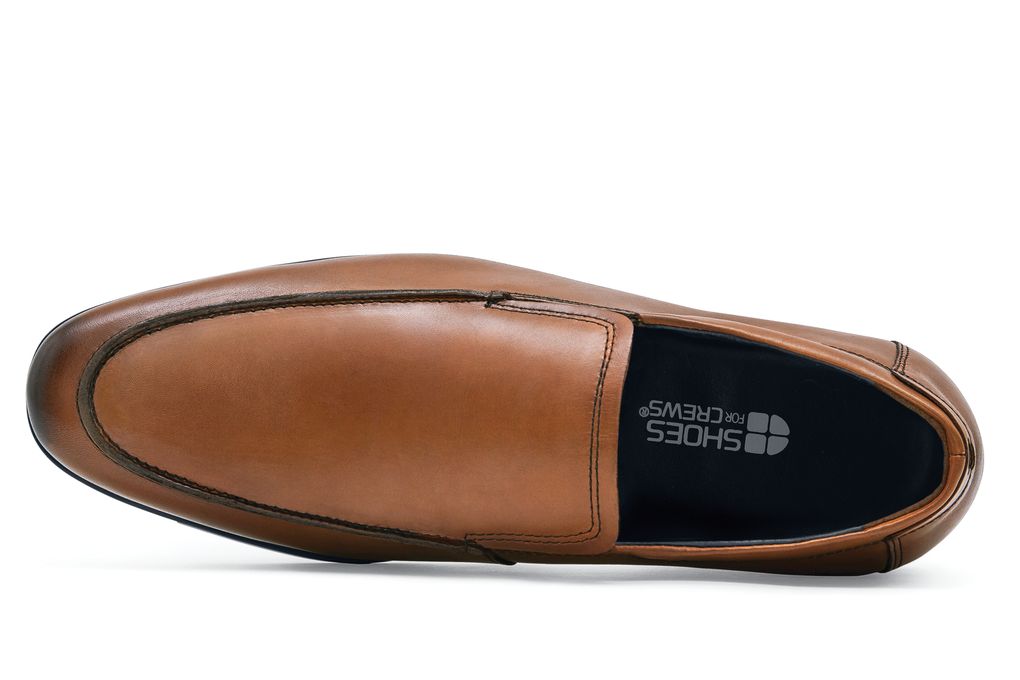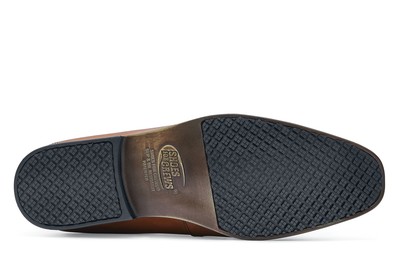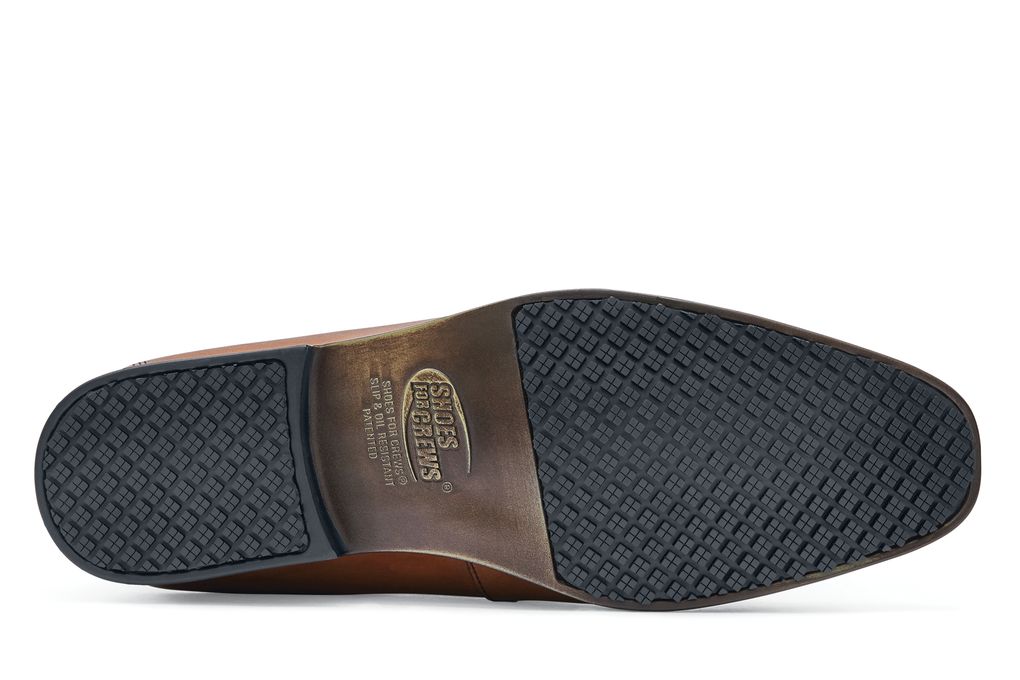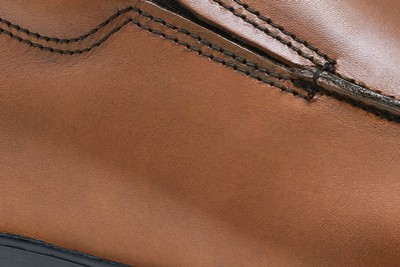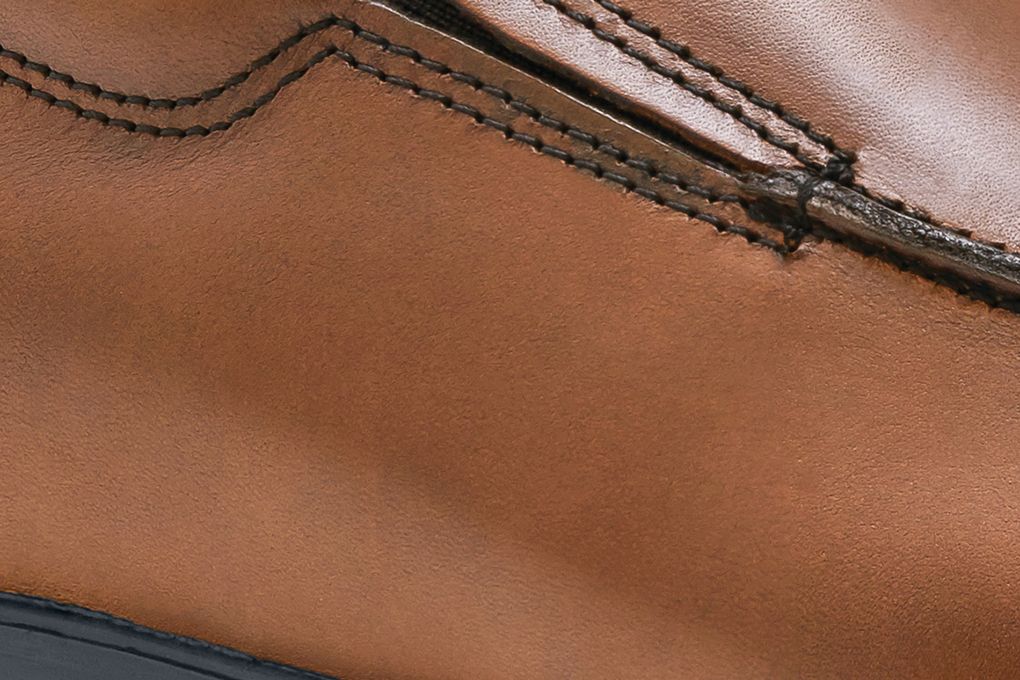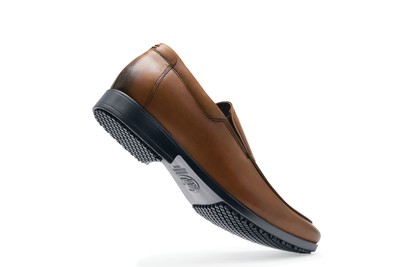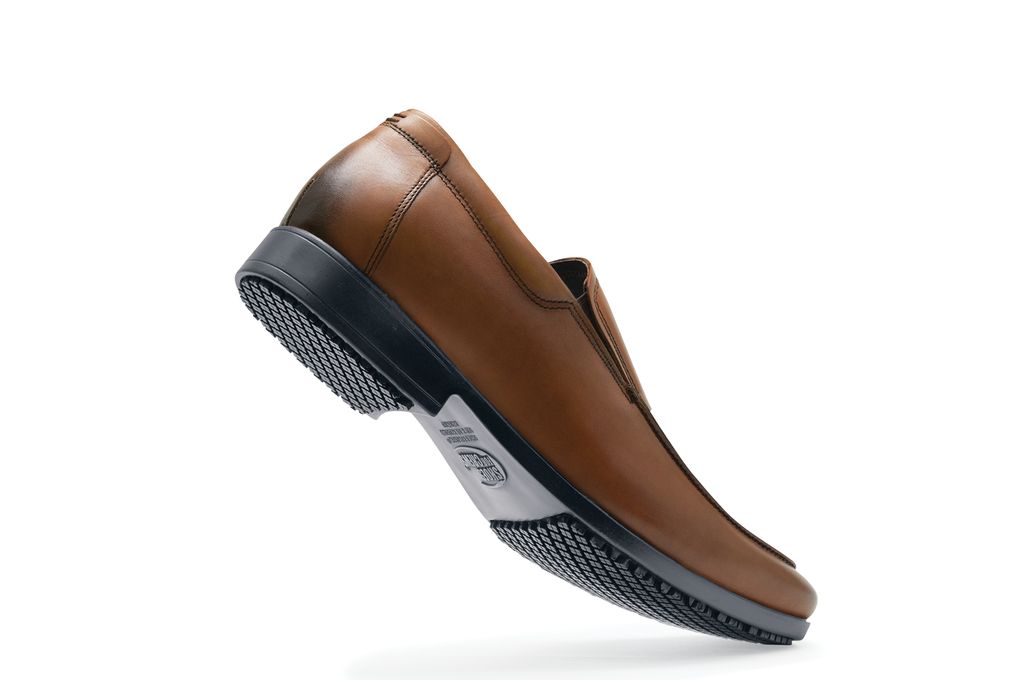 Venice
Men's Brown, Style #1217
Also Available
The Venice offers easy style, comfort, and safety.
Slip Resistant
Superior SFC slip-resistant outsole.
Water-resistant
Treated to repel liquids from the surface.
Tailored Fit
Slim-fitting design ideal for narrow feet.
Other Features
Padded collar
Cushioned footboard for added comfort
Leather-lined interior
Steel shank
Dual elastic insets for a comfortable fit
Removable, dual-density, leather-lined insole
Stylish top-stitching
Slip resistant
Water-resistant supple full-grain leather upper
Rated 3 out of 5
by
Anonymous
from
These are nice looking shoes, but am returning them to get a another newer pair of style 1202, Statesman. These are a longer, narrower looking and fitting shoe. I usually wear 11-12 medium. I got these in 10.5, medium (I fit in 10.5 in Statesman also), which is the only width available. They were uncomfortably tight in width and the shoe extended almost 2" beyond my big toe. If they came in wide width, then perhaps they would fit, but in the medium, they just don't hack it. Also they just look like long, skinny shoes. I don't particularly care for that look.
Date published: 2017-07-27
Rated 3 out of 5
by
John M.
from
I usually choose a wide width when offered. In the past when a wide width is not available(as with this shoe)I can easily fit into a shoe by choosing a 1/2 size larger. So even with this strategy, unfortunately, this shoe felt way to tight from the beginning even with a half size larger. This review is being written after a couple of weeks of use. I had high hope for this shoe company because I walk on slick tile surfaces that get wet from snow and ice. Even though they were very tight in the beginning my hope was the company just used a leather that would easily stretch and give a more comfortable feel. After 3 days my feet were killing me. I used a shoe tree to stretch the width a bit and now they are acceptable to wear but are not my go to shoes as I had hoped. PS Love the sole and the confidence to walk on slippery surfaces. Would be my number one shoe company if they fit right.
Date published: 2015-12-30
Rated 5 out of 5
by
Anonymous
from
Awesome shoe. Usually with other purchases the shoes don't take long to look cheap and run down. I think this style is genuine leather and looks sharp. You could wear it with a suit. Comfortable too. Very happy. I purchased a half size smaller since its slip on. I wear a 10.5 usually and ordered a 10. Good fit. Thank you
Date published: 2015-11-25
Rated 5 out of 5
by
Bobby J.
from
Second time buying the exact same pair. The last pair lasted me 2 years and could've lasted longer. I just wanted a fresh pair. I did recommend these to a coworker and he bought the same shoes. Everytime we see each other I always say, "Hey man those are some nice shoes!" And hes like "Thanks man you too!"
Date published: 2017-07-07
Rated 5 out of 5
by
Anonymous
from
The only negative is the shoe runs one size larger. Fortunately enough the exchange process is quick and simple. When I received my replacement pair they were perfect. The shoes are extremely comfortable and stylish. By far exceeded my expectations and I'm probably going to buy a few more pair soon.
Date published: 2016-02-07
Rated 5 out of 5
by
JONATHAN L.
from
I am happy to see more variety in the men's dress shoe selection. I enjoy the look, comfort and feel of these shoes. Purchased both black/brown colors and just placed a second order to have a backup pairs in case they are discontinued down the road.
Date published: 2016-03-26
Rated 5 out of 5
by
Mandell M.
from
I usually don't wear slip on shoes so they felt a little big but they fit great and comfortable from day one. The front part took about a day to get used too but I like them so much I ordered a second pair but a different color.
Date published: 2016-01-07
Rated 4 out of 5
by
Drew B.
from
Shoe fits true and is very comfortable. I'm on my feet 10-12hrs a day and you wouldn't think this shoe would support so well. Great shoe my only complaint is they stain very easy. That's why I'm ordering another pair now.
Date published: 2017-01-09