Guardian III - Steel Toe
is rated out of
5
by
29
.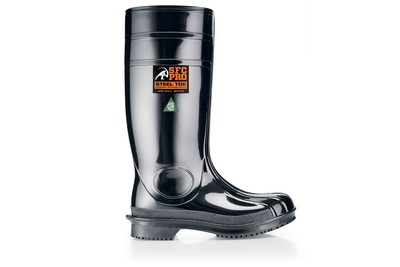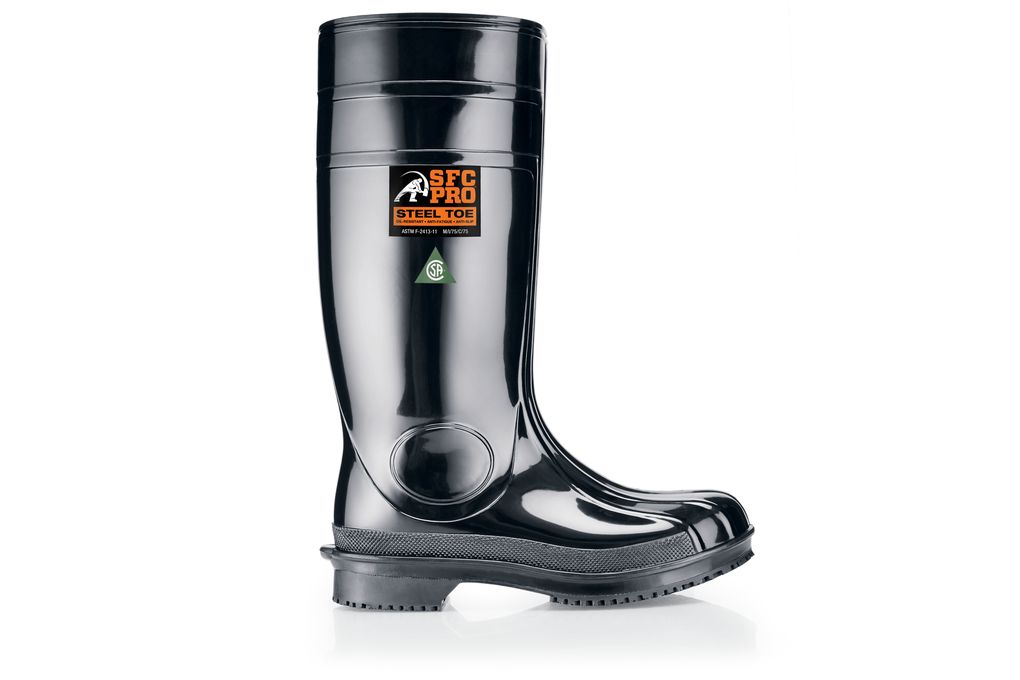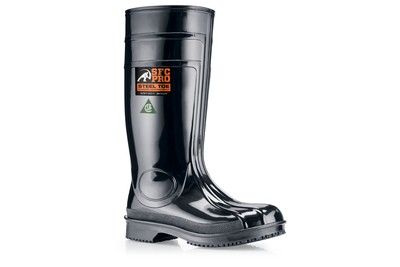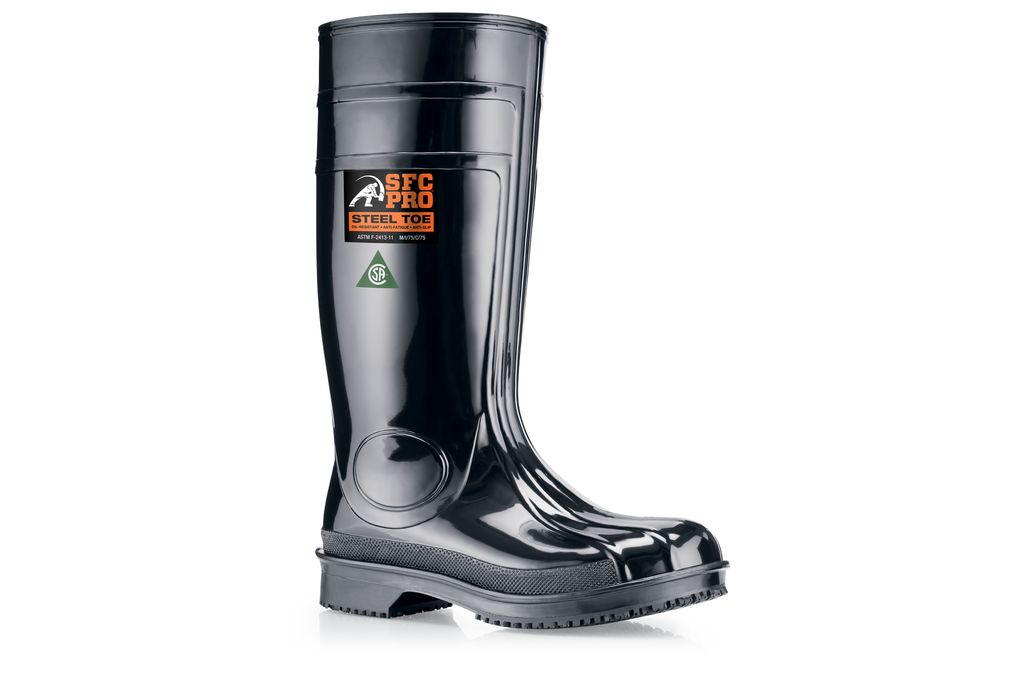 Guardian III - Steel Toe
Black, Style# 2060
Description and features:
Cut through the deepest mess with traction.
Slip Resistant: Superior SFC slip-resistant outsole.
Easy Clean: Superior SFC slip-resistant outsole with our patented clog resistance built in.
Waterproof: Designed with elements to keep your foot dry.
Rated 5 out of 5
by
Joshua E.
from
I have been wearing shoes for crews for 5 years now. I was first introduced to them at my first job, KFC, this is my third pair since then but the other shoes are still in good condition, I just needed something completely waterproof that will protect my pants from the bleach splashing around. And these boots got it covered the self massaging insoles leave my feet pain free ready to go to my next job after an 8 hour shift. The grip like all shoes for crews is excellent I am the only one at my job who can run on the floors while they are wet, everyone else falls down when they have to make an abrupt stop. I recommend shoes for crews for everyone especially for food service.
Date published: 2009-08-23
Rated 3 out of 5
by
Jacklyn N.
from
While I am sure this could be a good product, it just wasn't for me. I thought I could wear it all day with steel toe, but it was just too heavy; made my ankles and knees ache. Also I have shapely calves and it was just too snug, which caused a discoloration (lack of circulation)in my leg from the calf down when tucking my pants in to stay dry. There was no arch support or insole comfort to wear all day. Really only good for me in limited use time; hour and half max. Will try to exchange for something else mid-calf and not steel toed.
Date published: 2013-07-18
Rated 5 out of 5
by
Bob C.
from
Regarding the Guardian III Steel Toe Work Boots, I think I have purchased over one hundred pair of these work boots for folks working in a few places in our factory. We have used other boots in the past, but these are the only ones I purchase now. We assemble and test Hydraulic Pumps and sometimes oil gets on the floor. The floor is designed to be nonslip with grit embedded into the epoxy but these boots make the system a complete package. Some of our employees tell me that it is impossible to make them slip on our floors. For folks with large calves we allow them to trim the tops down shorter for their comfort. We require steel toes and they provide that. The material the work boot is made out of is impervious to hydraulic oil. Good boot!
Date published: 2014-06-04
Rated 5 out of 5
by
Michael K.
from
I bought these boots on a lark because I already have so many pairs of shoes for crews and needed to use up my yearly company allowance. Well this winter we had record snowfalls and I found these boots indispensable!!They were great for working in the deep snow and mud when it melted. Everyone made jokes when i ordered them, but they were all jealous of my boots this winter! I've been a shoes for crew devotee for over 15 years, and have never been disappointed in any purchase. Bring back the Newport style!!!
Date published: 2010-03-09
Rated 5 out of 5
by
Rachael B.
from
We wet clean our facility, and even though we require the use of slip resistant shoes at all times, we need big rubber boots to use during the clean. My employees have always hated wearing them because of how uncomfortable they are. This year I switched to the SFC Guardian. I have gotten *so* many compliments and thank-you's from my employees! They're very comfortable, and tall enough that they can be trimmed down for those of us with bigger calves. They do run at least a full size large. It's important to get a pair that fit well so order smaller than you normally would and you'll be good. They can also be a little heavy after 8-12 hours of cleaning, so it'd be awesome if they came out with a composite toe, but these are so much better than anything else out on the market.
Date published: 2012-08-27
Rated 4 out of 5
by
C. M.
from
The boot where a great purchase, they kept me dry from the water in the department and it was the slip-resistant feature were as true to the letter it states. But, It does make your feet sweat a little so make sure you wear a wicking system sock to keep you dry from sweat. The steel toe feature, also a great part of the boot. It was just yesterday that a co-worker was moving a palette of sea food and the palette was lowered on my toes, would not want that to happen with regular shoes.
Date published: 2012-03-17
Rated 4 out of 5
by
Michael W H.
from
Excellent boots! Didn't have 11 wide, but 12 was an adequate fit. I walked through water and oil at work with no problem, almost like dry ground. When I came home and took my boots off, my feet were a little damp I thought, "Oh, no, my feet got water- the boots leaked." Come to find out, the boots were fine, the moisture was just sweat. My calves rub against the front of the boots, and somewhat irritates my calves. Long tubular socks may do the trick.
Date published: 2009-06-15
Rated 4 out of 5
by
Anonymous
from
I've bought several pairs over the years...whether they're in white or black...and I can't do without them. In the seafood market business with scales, guts, water, etc. on the floors, nothing else will do. The ONLY reason I don't give these boots a 5 star GREAT rating is because they do not come in a WIDE...only Medium. That means that I have to buy 2 sizes larger so that my wide feet will fit and not rub against the uncomfortable sides (steel toe).
Date published: 2007-08-13