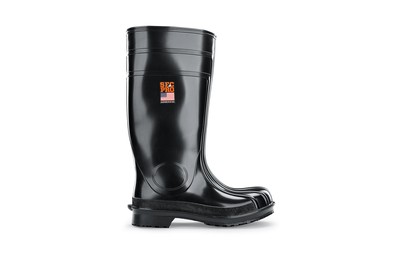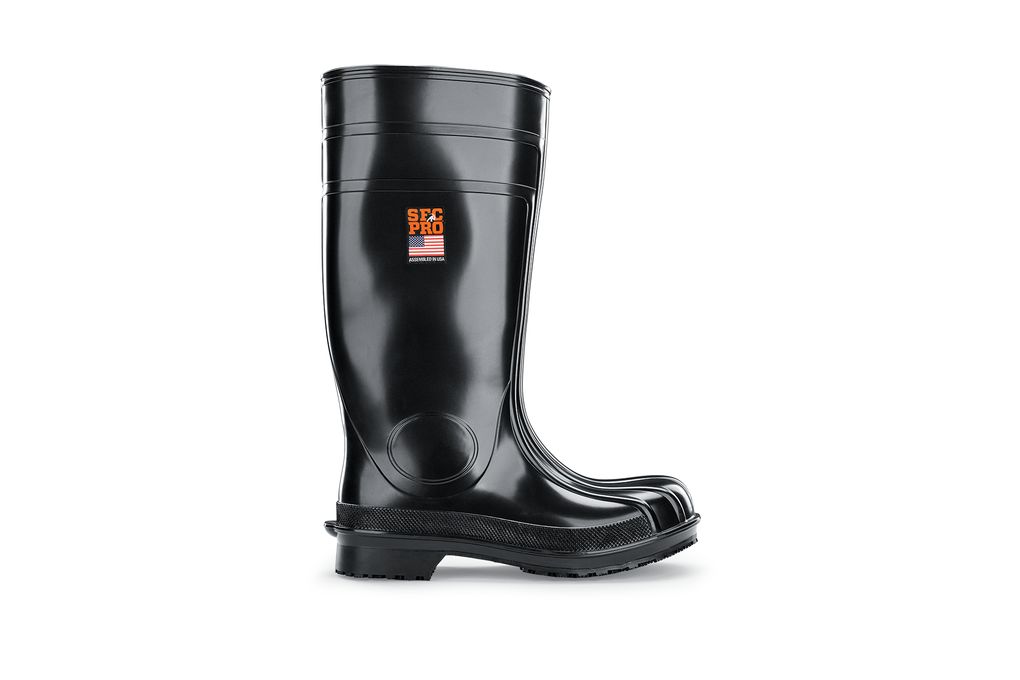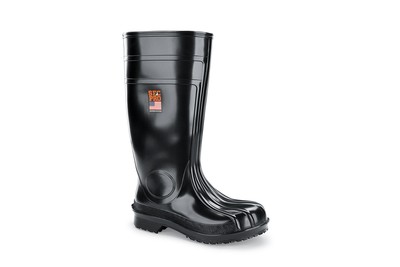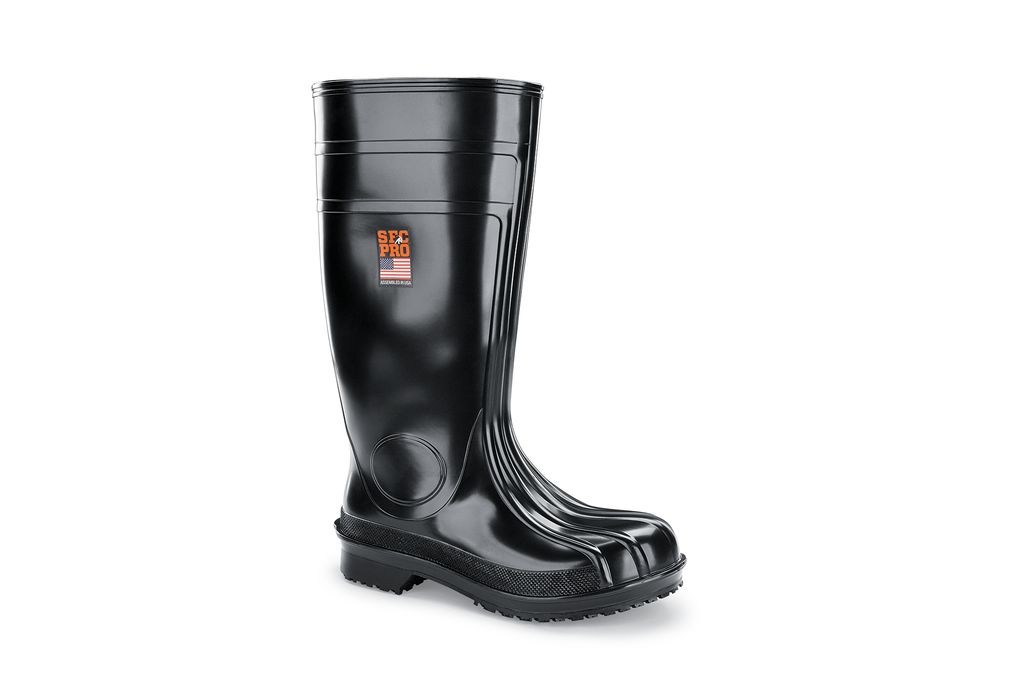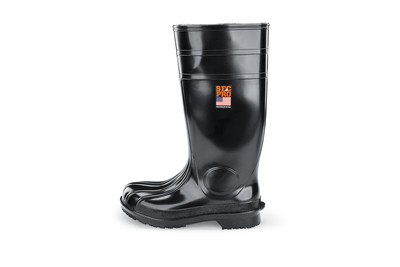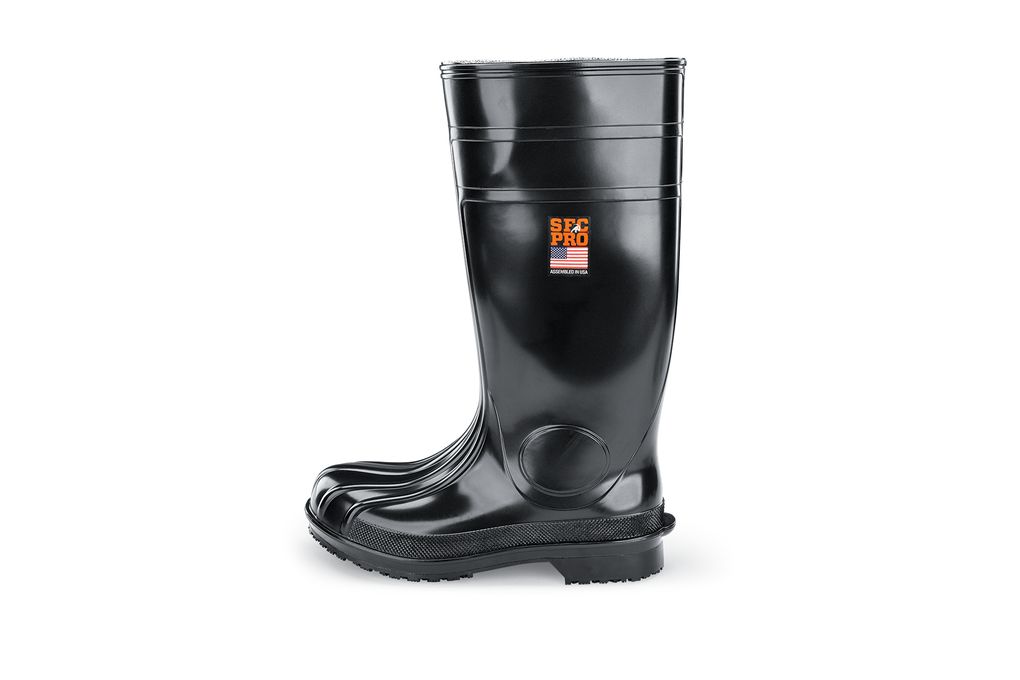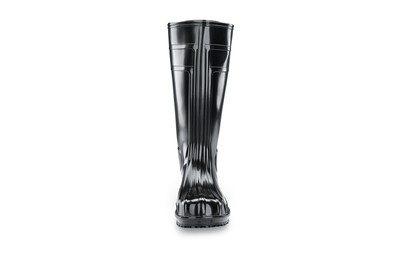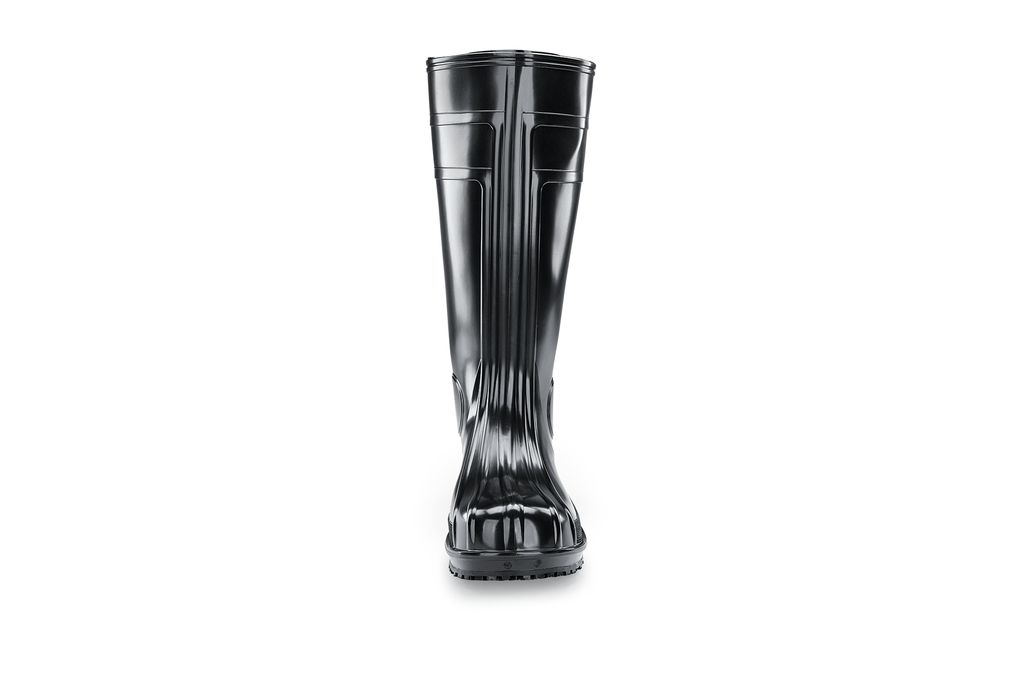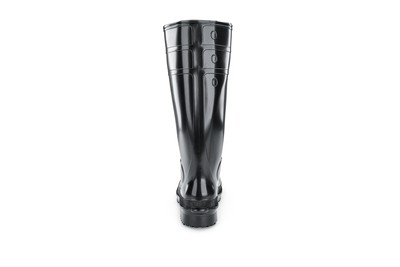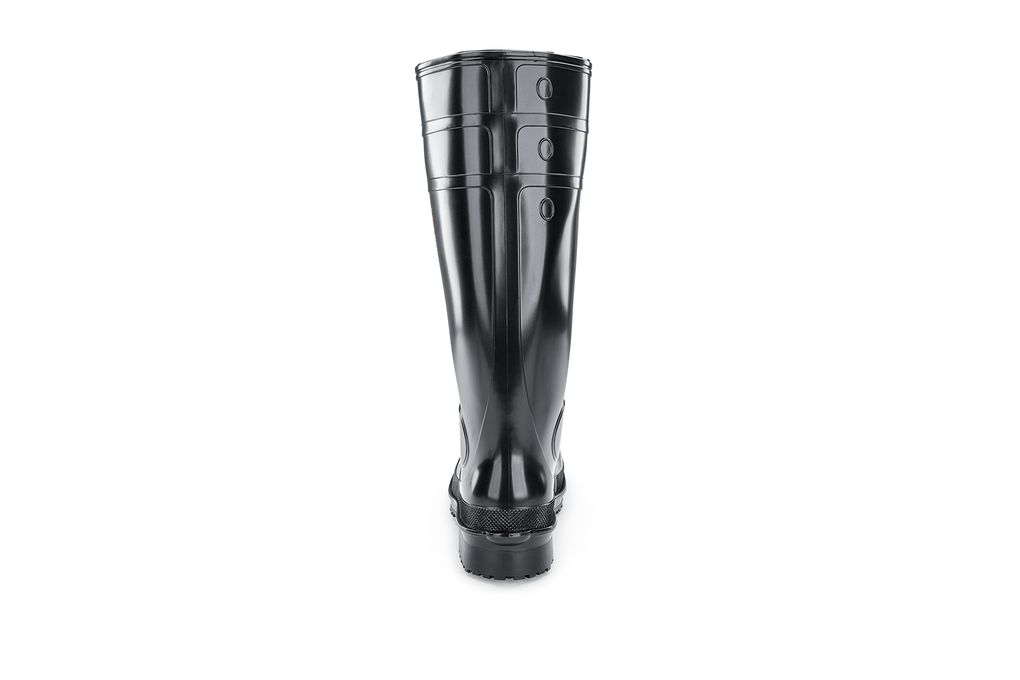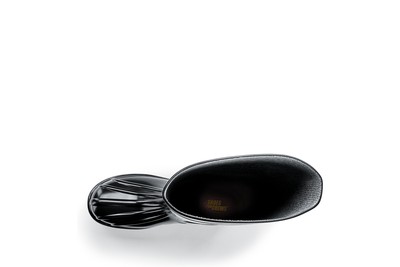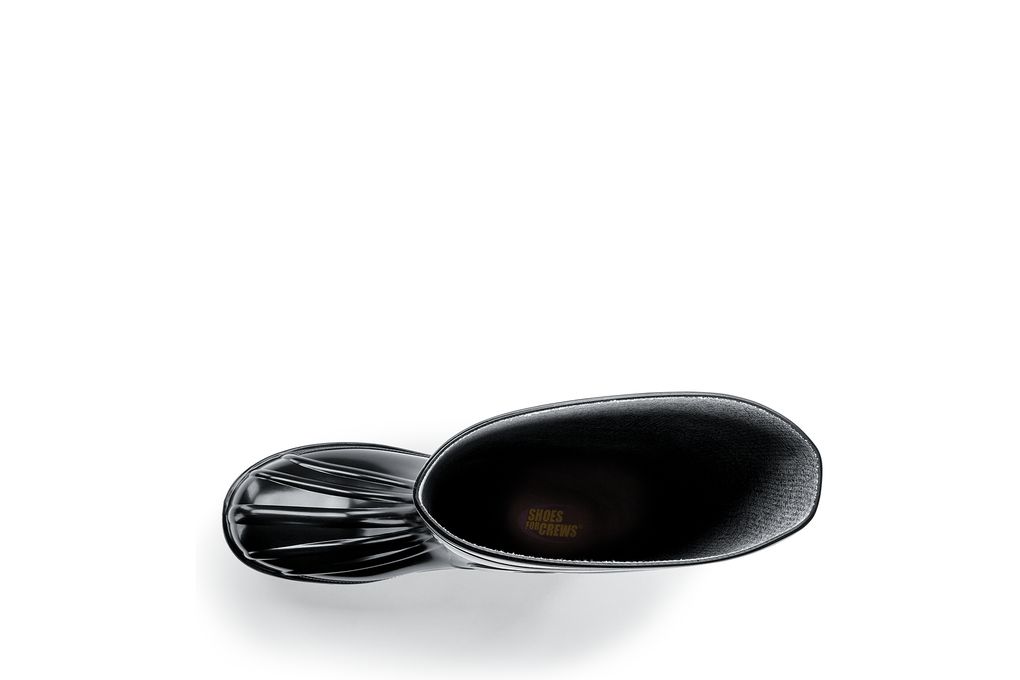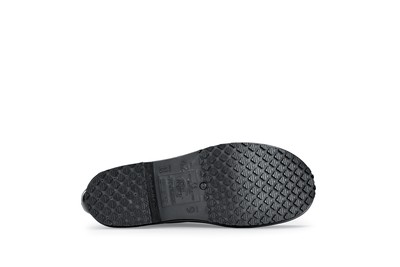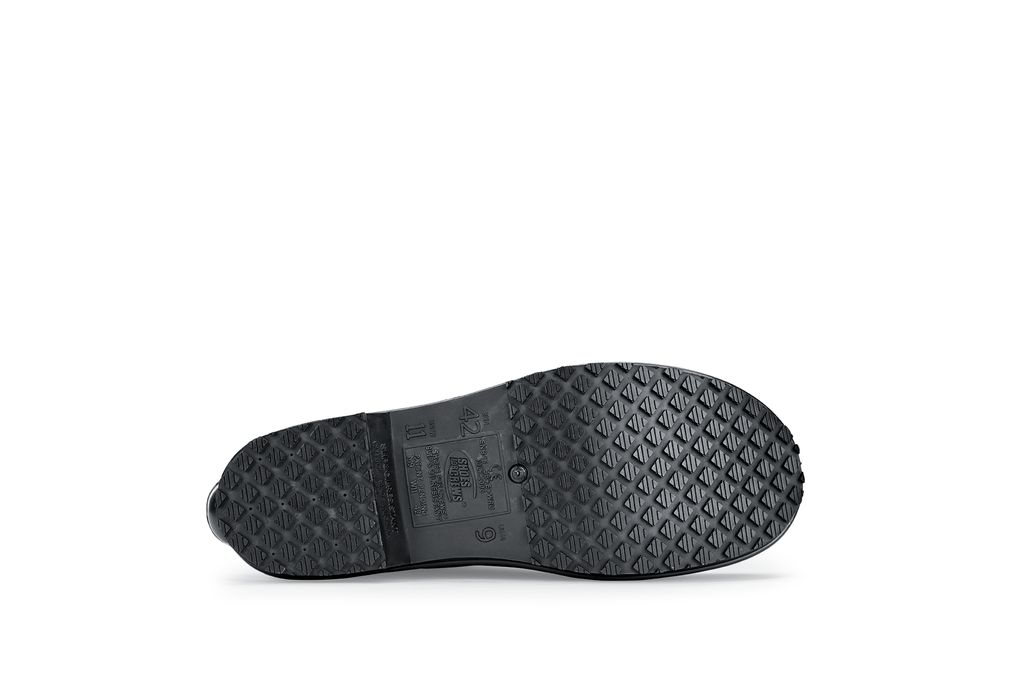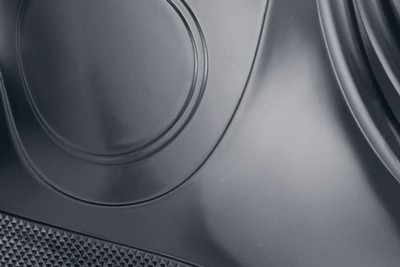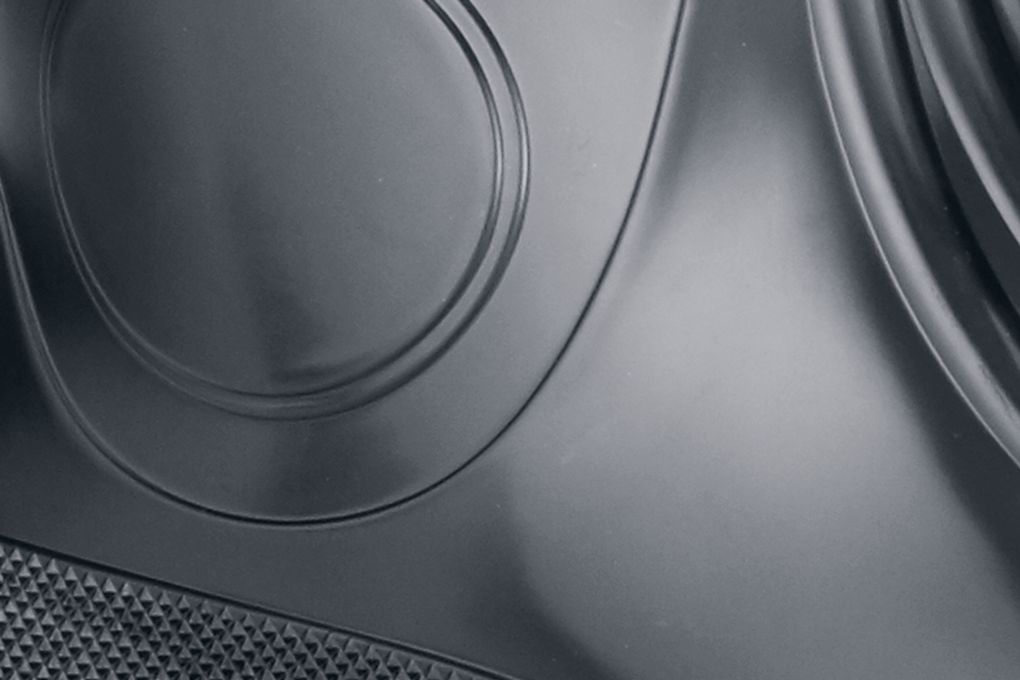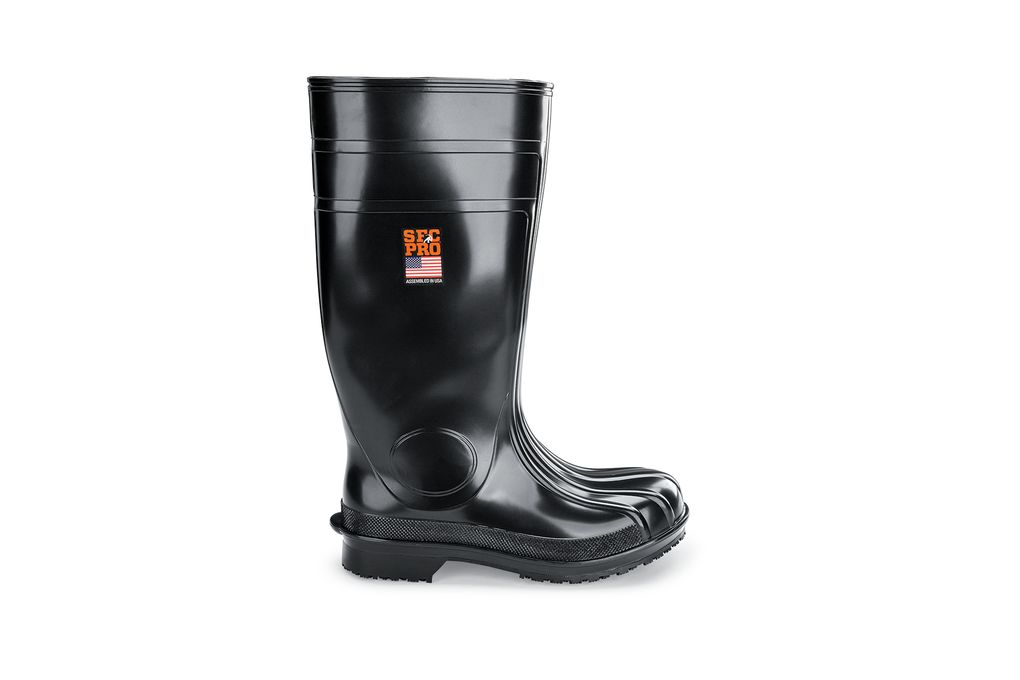 Guardian IV - Soft Toe
Black, Style #2064
Standing water won't stand in your way in the Guardian IV
Waterproof
Boots or shoes constructed to keep your feet dry.
Removable Insole
Insoles are removable to allow for custom insoles or orthotics.
Vegan
Does not contain animal products or by-products, and not tested on animals.
EH Rated
ELECTRICAL HAZARD PROTECTION (EH) RATED FOOTWEAR meets ASTM standards by providing Electrical Shock Resistance protection for the entire work boot. The insulating properties are measured under dry conditions and may deteriorate with wear and in wet environments.
Clog-Resistant
Wider spaced traction lugs to repel debris.
Other Features
Removable cushioned insoles
Anti-fatigue
100% Vegan
Heel kick plate
16 Inch waterproof boot
Made in the USA
Injection-molded PVC construction
Slip resistant
PVC upper
I am just about to purchase my 3rd pair of these! I work as a kennel technician so I'm outside a lot and working with water a lot when cleaning. These boots have been exceptional in comfort and slip resistance... they have even been strong enough to withstand a dog biting at the tip of the boot. My only complaints are that I have to buy new boots about every 6 months because the heal part starts loosing comfort and at the top of my feet where my ankle bends tends to wear a hole in the boot after a few months.Also as expected with rubber boots, there is no airflow so my feet and calves are usually soaked woth sweat and my feet and the boots tend to really stink after wearing these babies 5 days a week at 8 hours minimum. Otherwise the product is perfect for work and I will continue to buy this brand for as long as I need to. Highly reconmended!!
Olivia Cipro Kennel Technician May 19, 2017