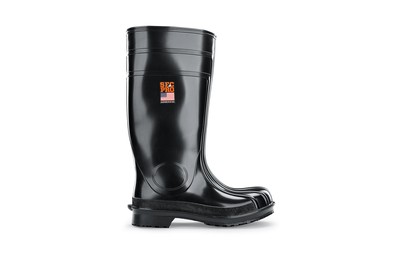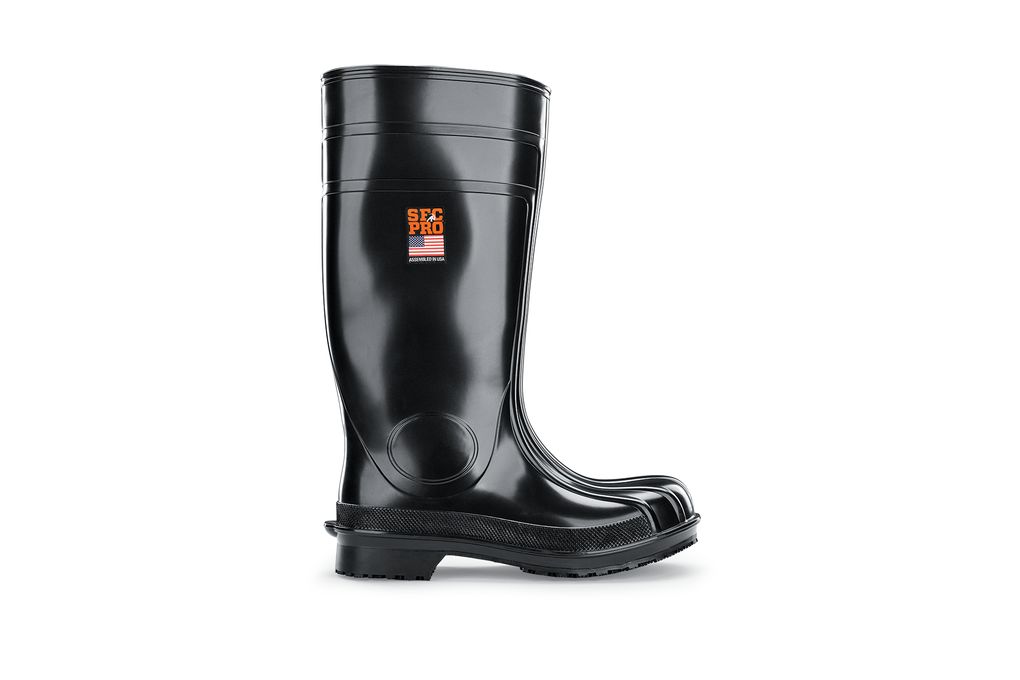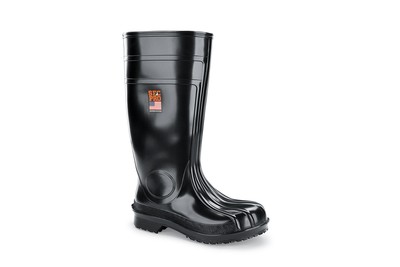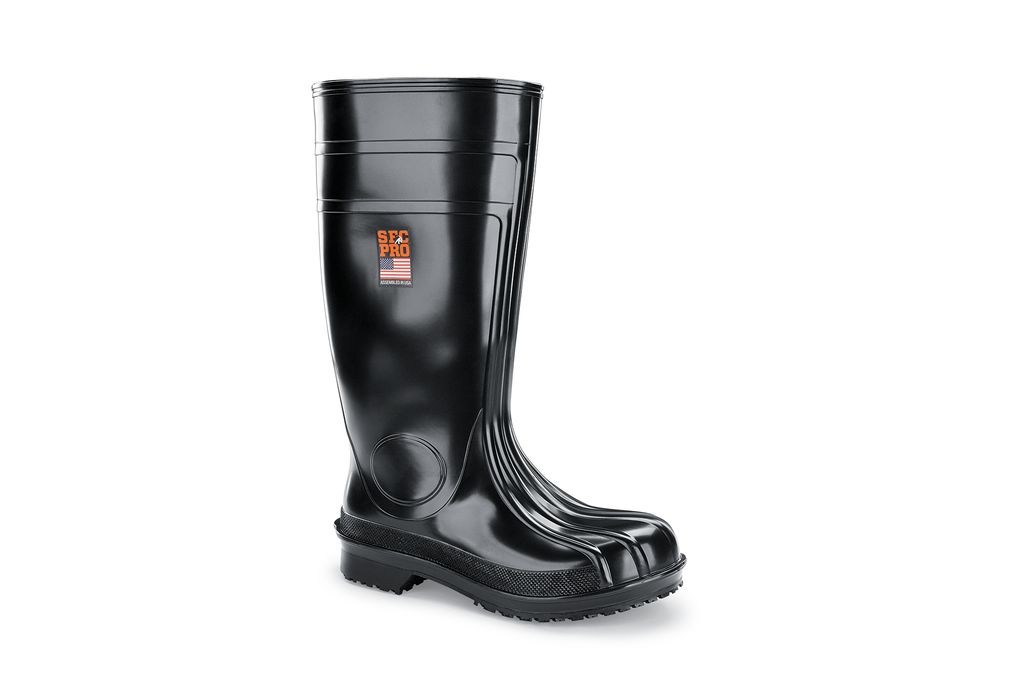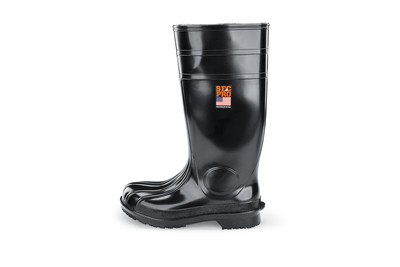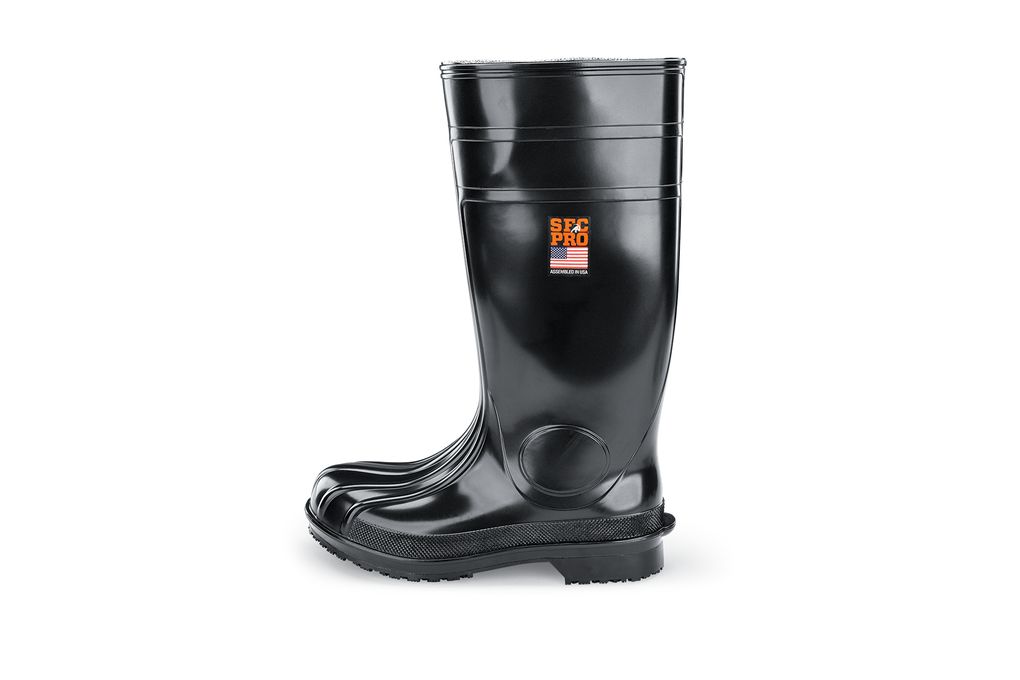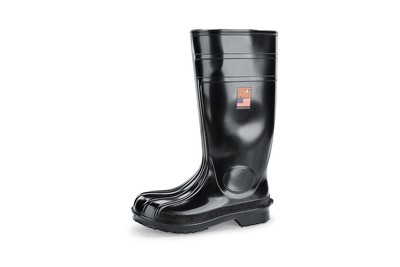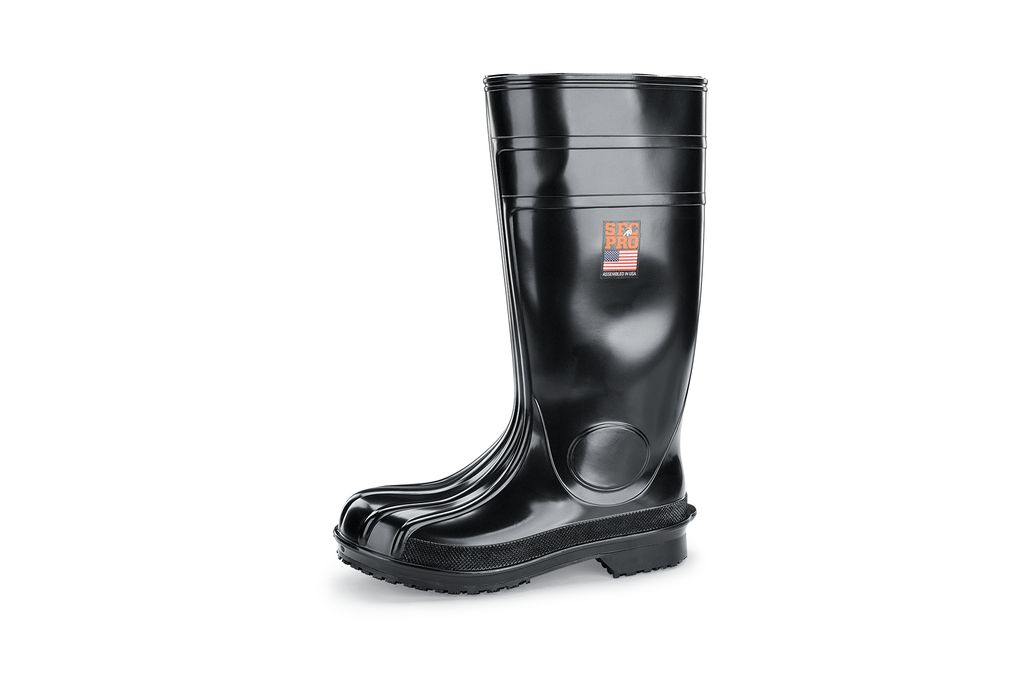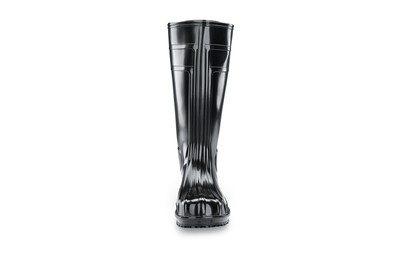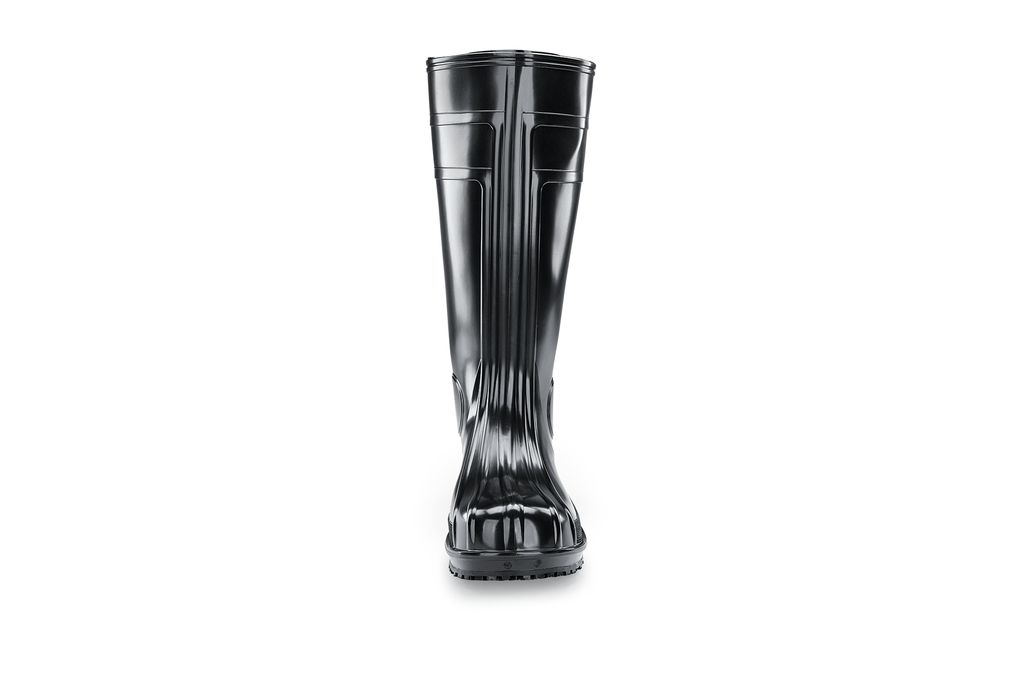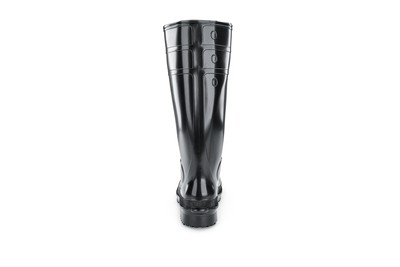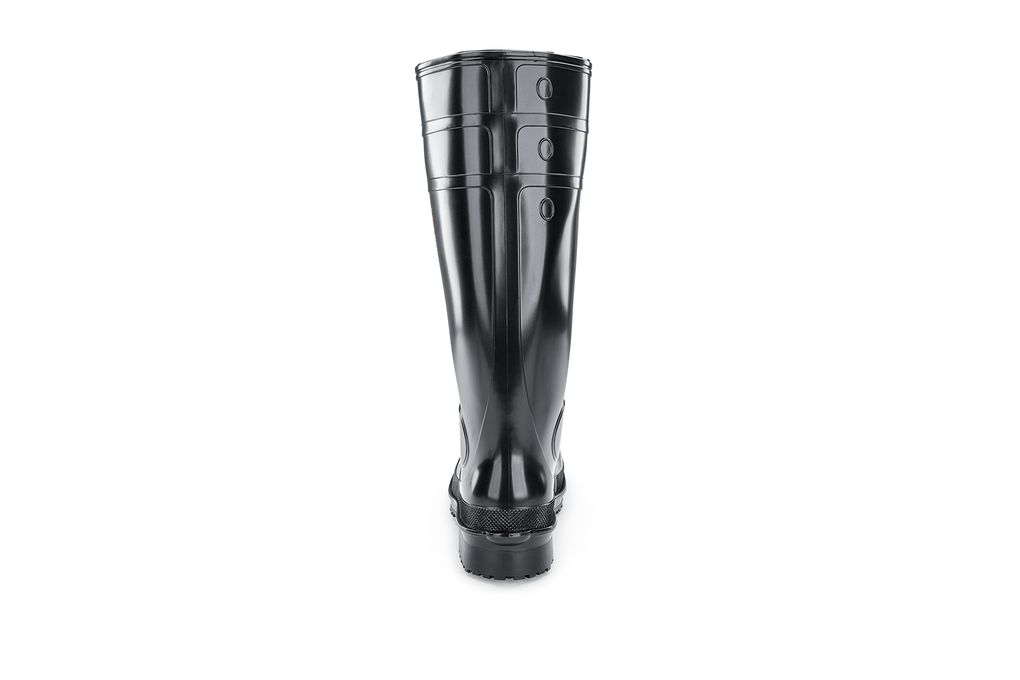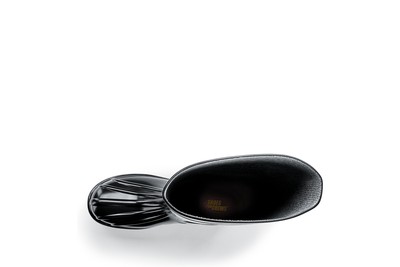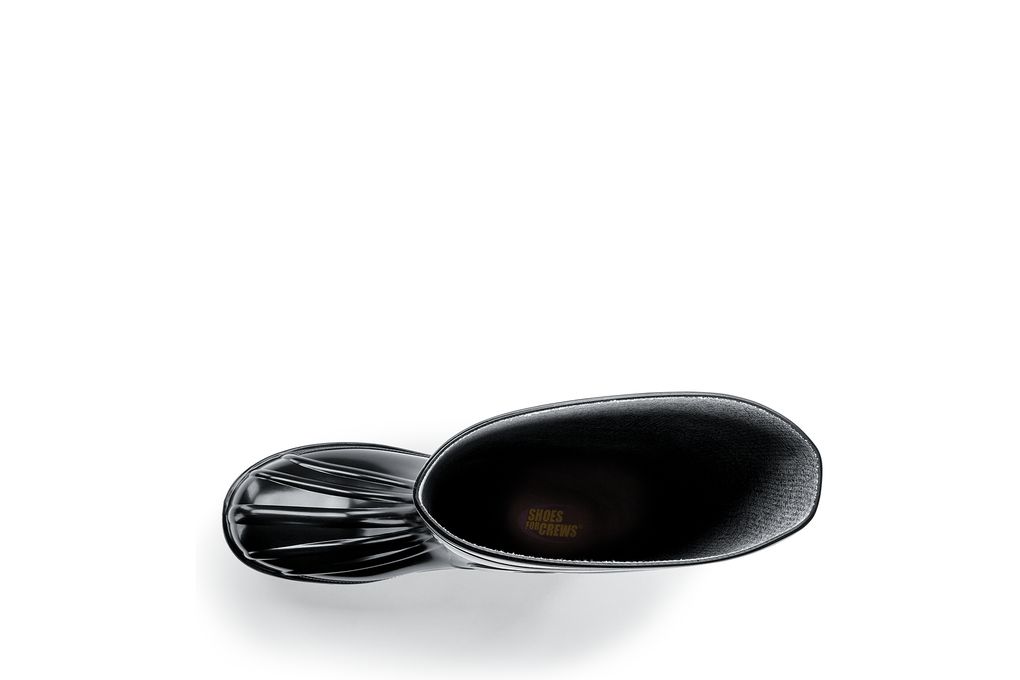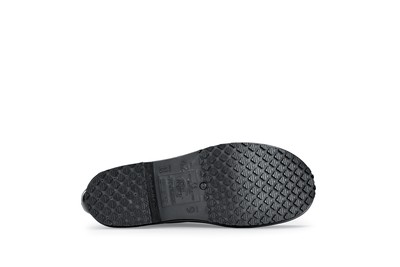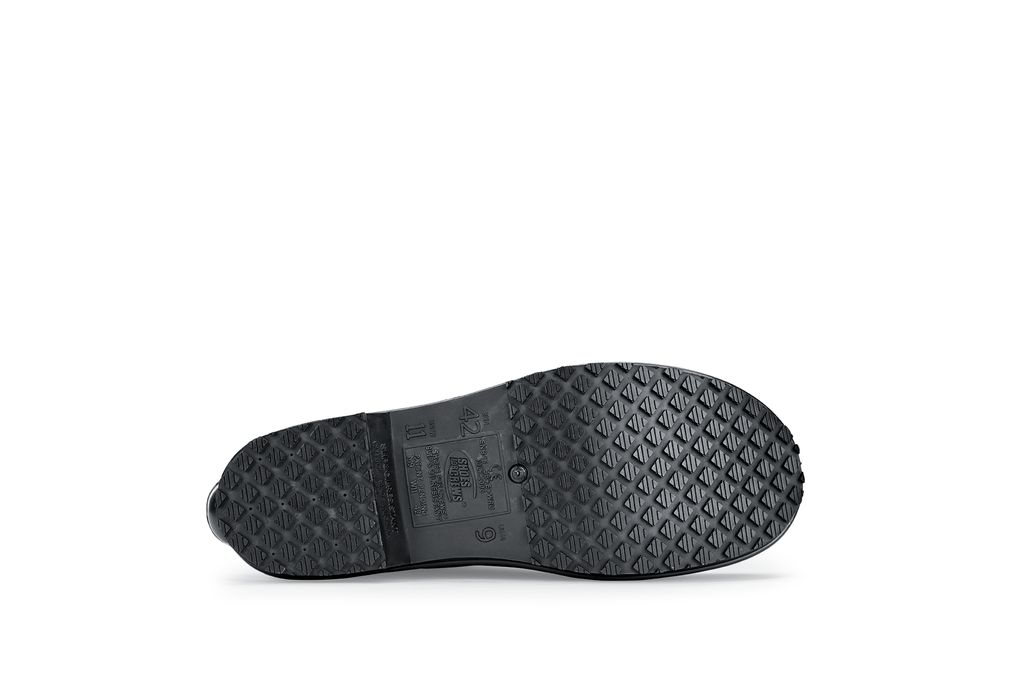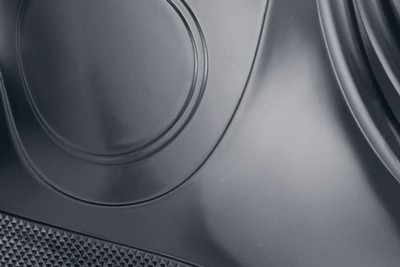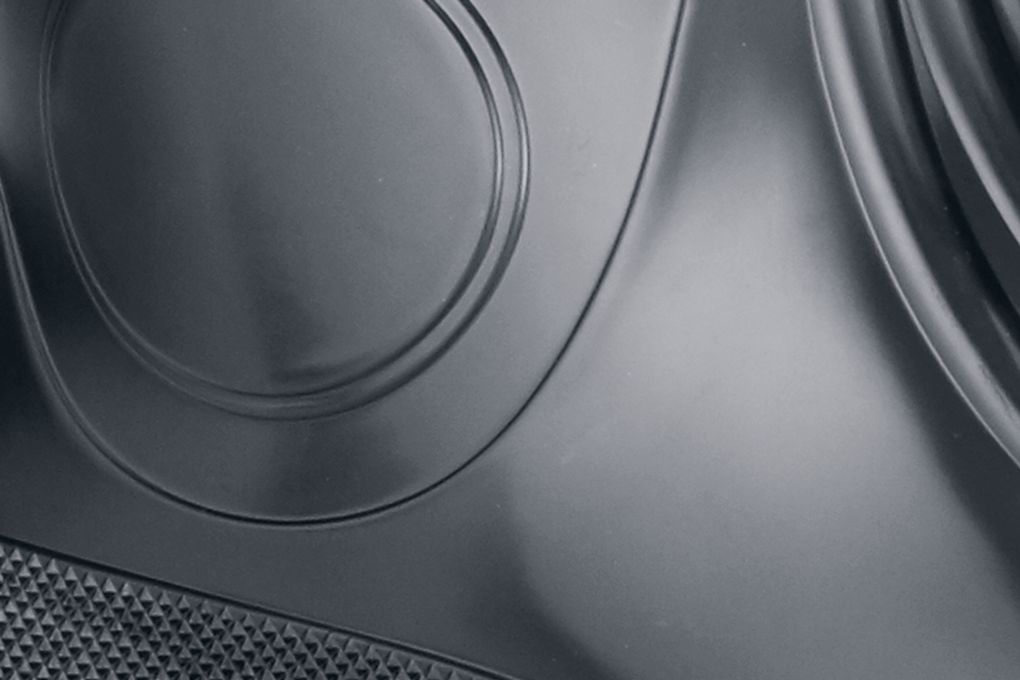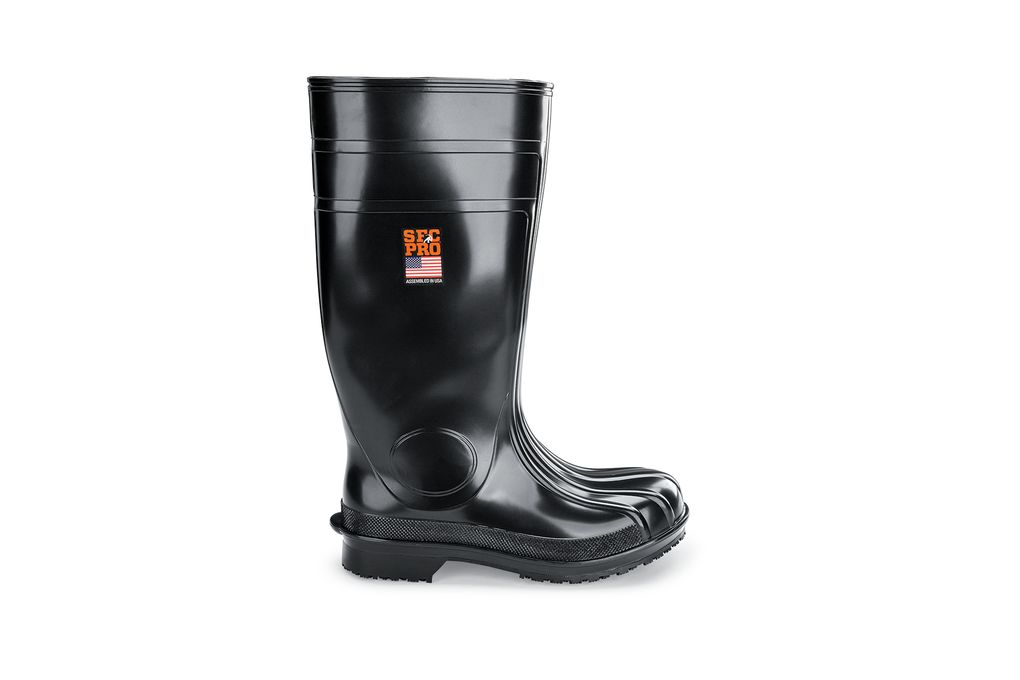 Guardian IV - Soft Toe
Black, Style #2064
Standing water won't stand in your way in the Guardian IV
Slip Resistant
Superior SFC slip-resistant outsole.
Waterproof
Designed with elements to keep your foot dry.
ELECTRICAL HAZARD PROTECTION (EH)
Equipped with electric shock resistant soles and heels, capable of withstanding 18,000 volts.
Clog-Resistant
Wider spaced traction lugs don't let dirt and debris get stuck in the outsole.
Other Features
Removable cushioned insoles
100% Vegan
Heel kick plate
16 Inch waterproof boot
Slip resistant
PVC upper
Clog-resistant outsole
Assembled in USA
I'm very pleased with my shoes . I work as a dishwasher at a restaurant. My feet were always getting wet. I decided to get the guardian iv and my feet no longer get soak and wet .
Marc L Dishwasher August 6, 2018
Perfect boot for working with water hose & pressure washer. Excellent non-slip as well!
John W May 3, 2018
These boots are the most comfy slip ons I've worn and the comfort beats my other pair of boots that are over $130. No regrets and will buy again.
Issac H Food Service Worker October 4, 2017
I love these boots! Slip resistant, waterproof and they fit well. I removed the insoles and put my doctor made orthotics in them and my feet feel great. This is the only company I will forever buy my work boots from. I only wish you made wide calf boots. I always have to buy the short boots. I would like to purchase 12" or taller if they were wide calf.
Shelia J SPC tech July 15, 2017
I am just about to purchase my 3rd pair of these! I work as a kennel technician so I'm outside a lot and working with water a lot when cleaning. These boots have been exceptional in comfort and slip resistance... they have even been strong enough to withstand a dog biting at the tip of the boot. My only complaints are that I have to buy new boots about every 6 months because the heal part starts loosing comfort and at the top of my feet where my ankle bends tends to wear a hole in the boot after a few months.Also as expected with rubber boots, there is no airflow so my feet and calves are usually soaked woth sweat and my feet and the boots tend to really stink after wearing these babies 5 days a week at 8 hours minimum. Otherwise the product is perfect for work and I will continue to buy this brand for as long as I need to. Highly reconmended!!
Olivia C Kennel Technician May 19, 2017