Evolution II
is rated out of
5
by
77
.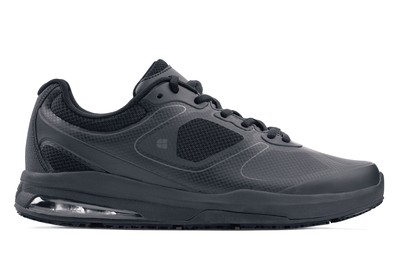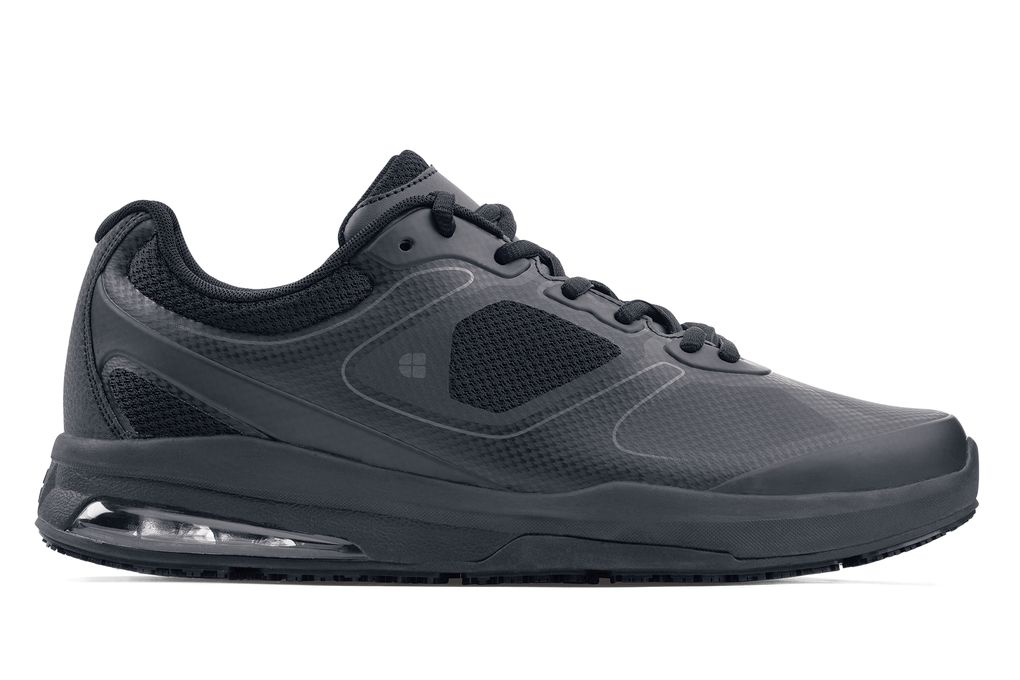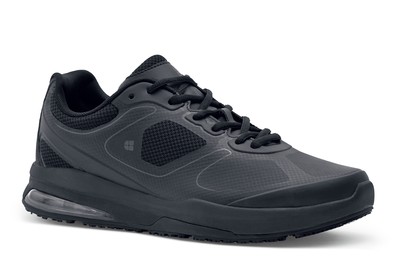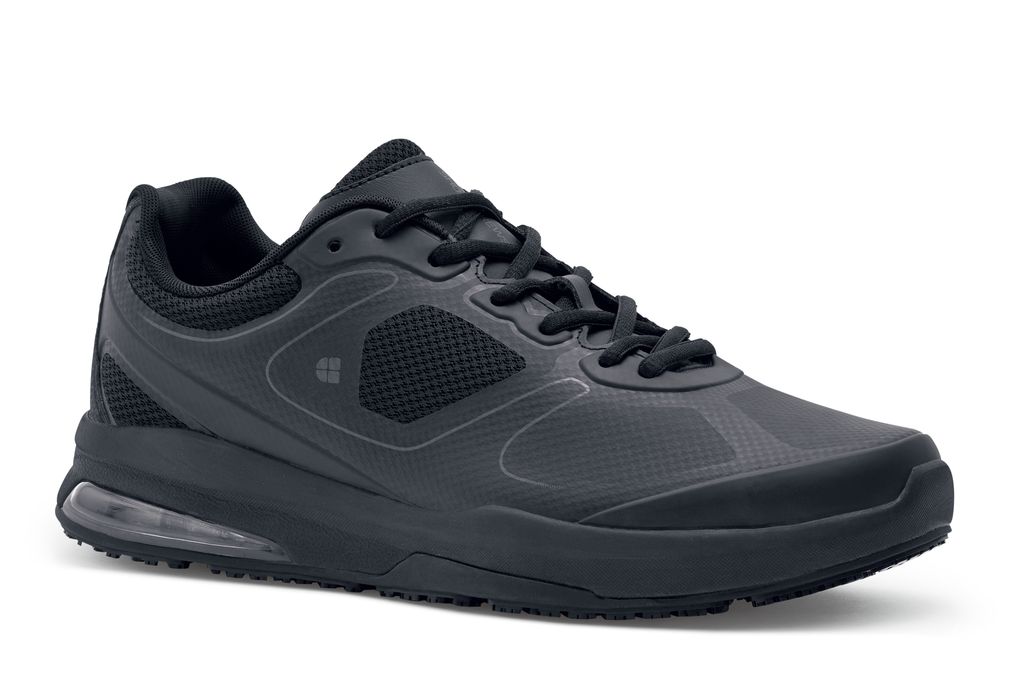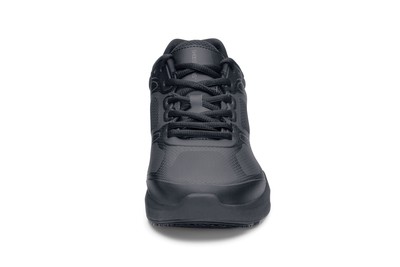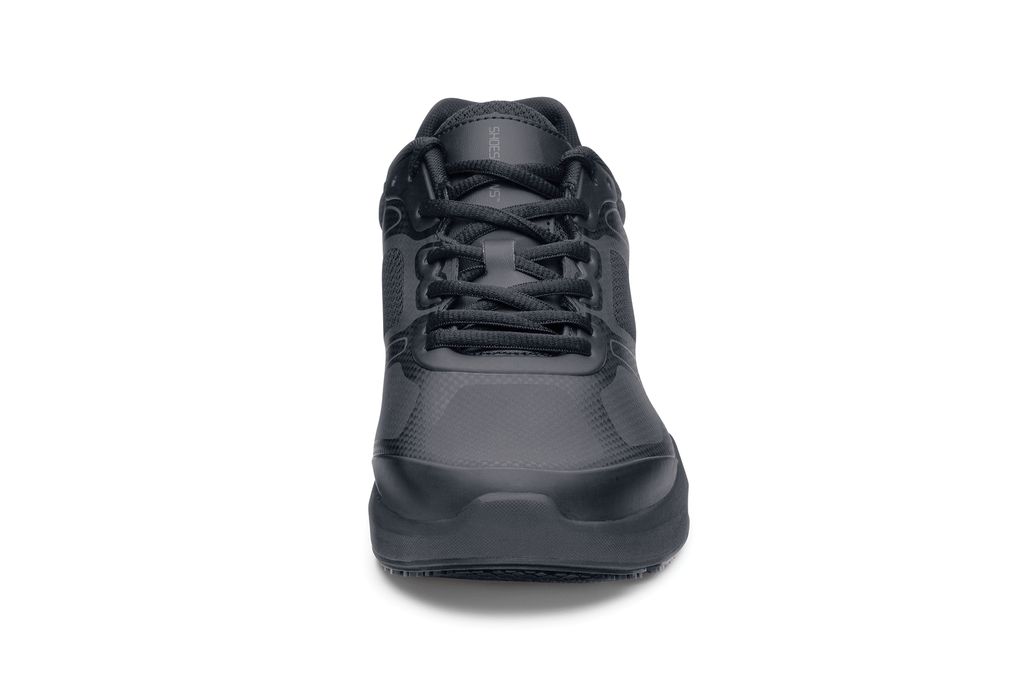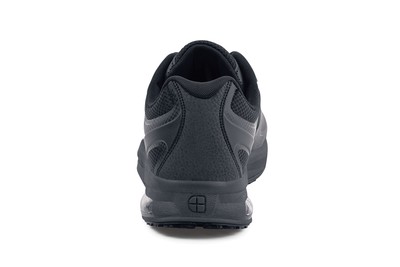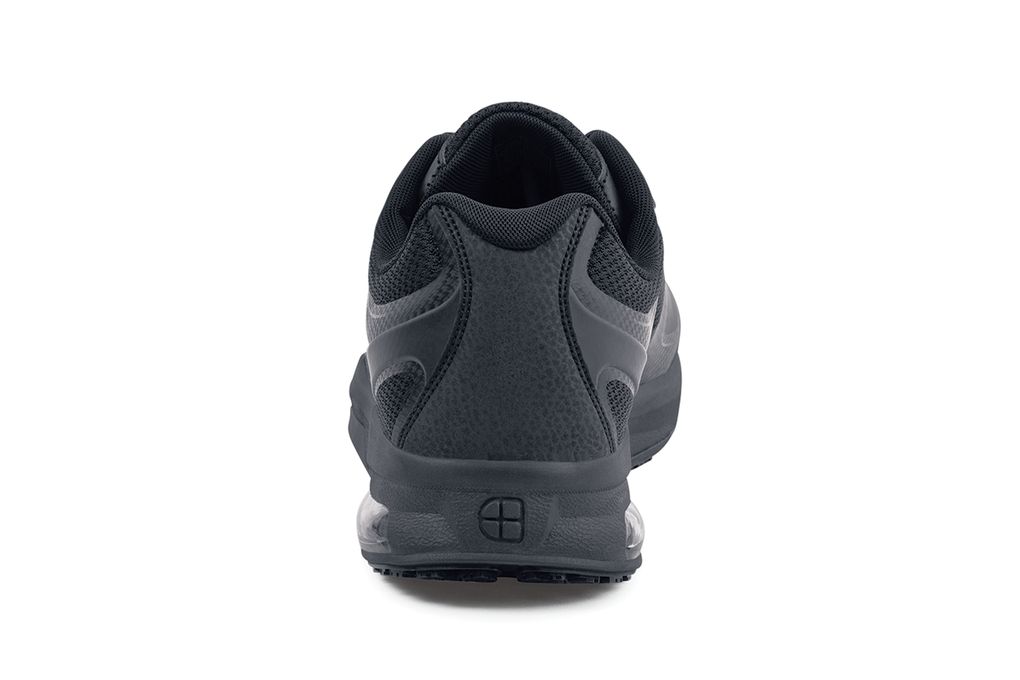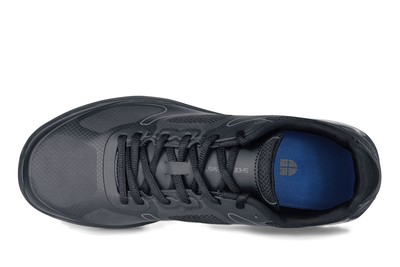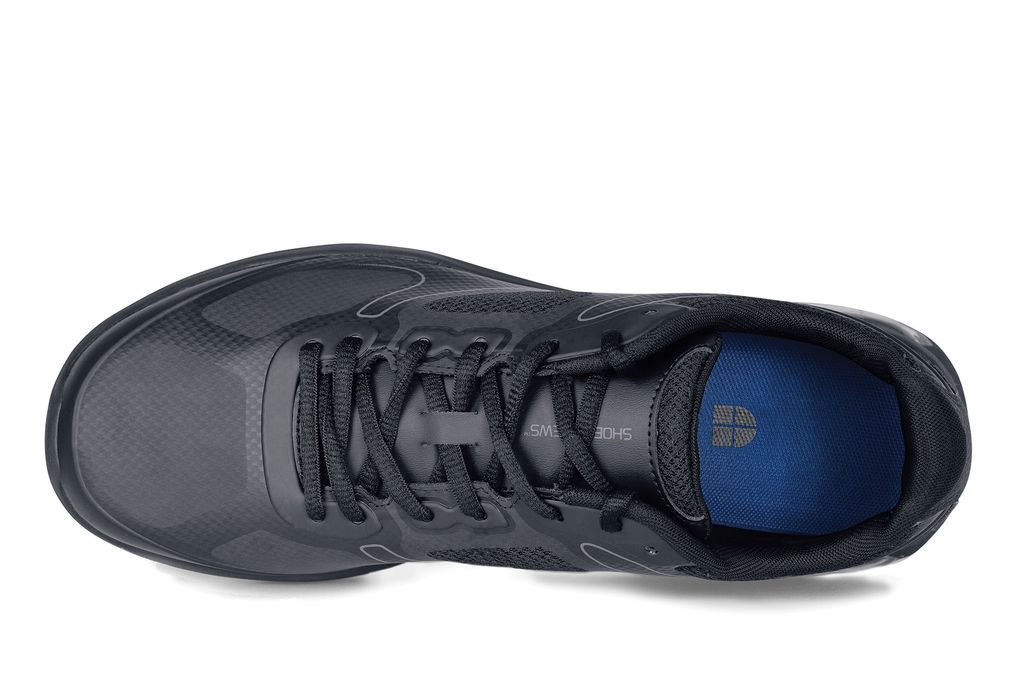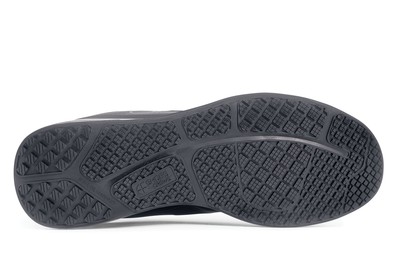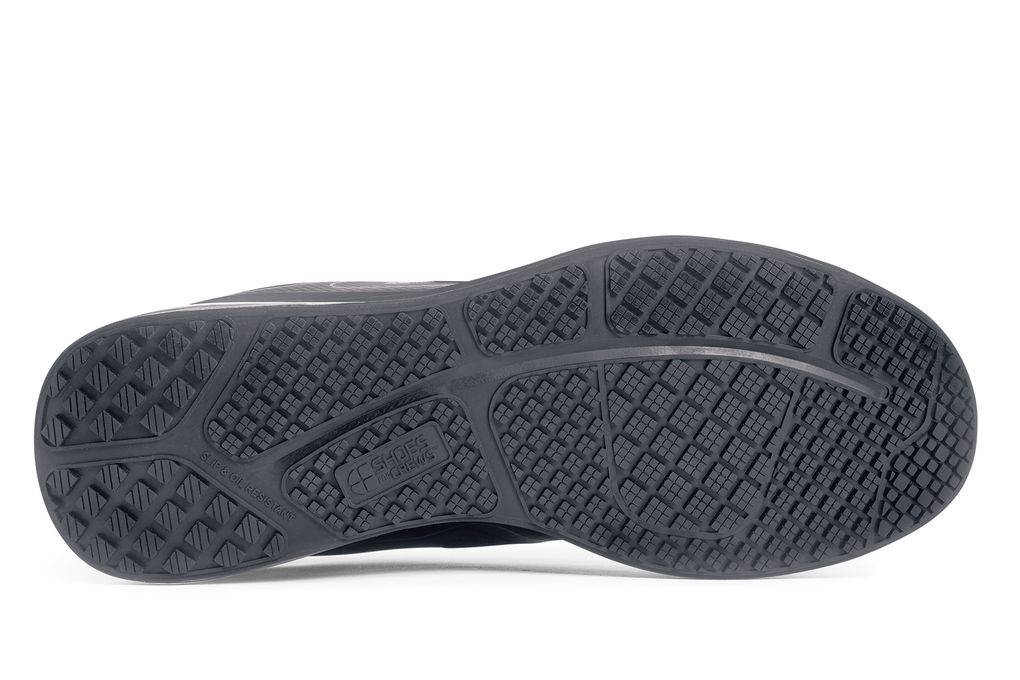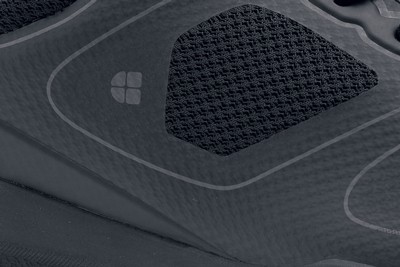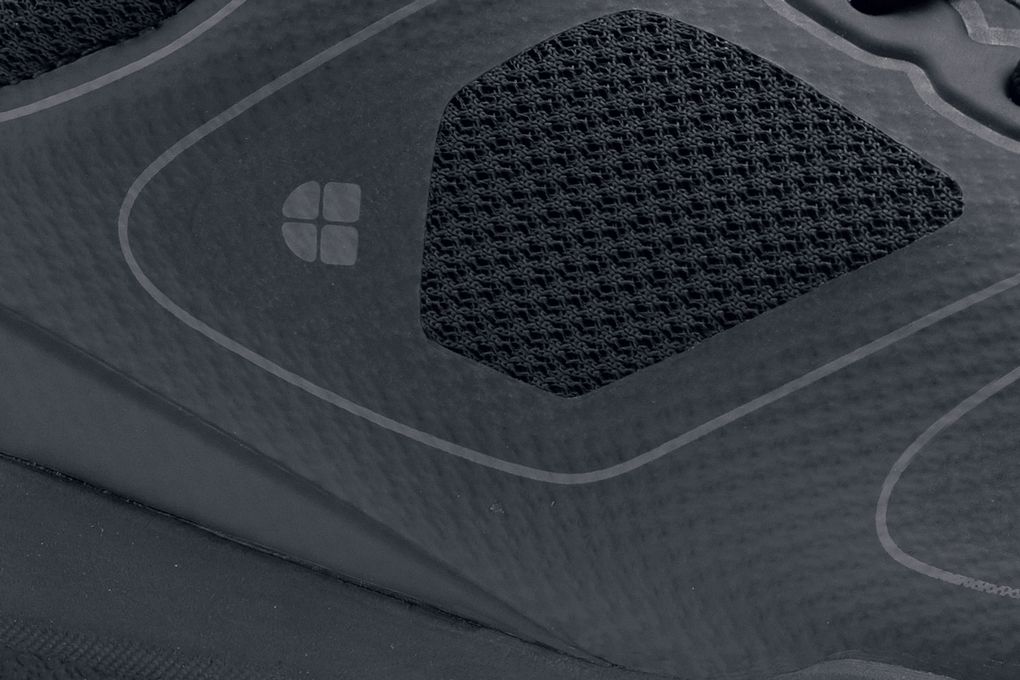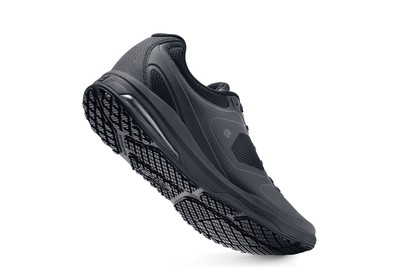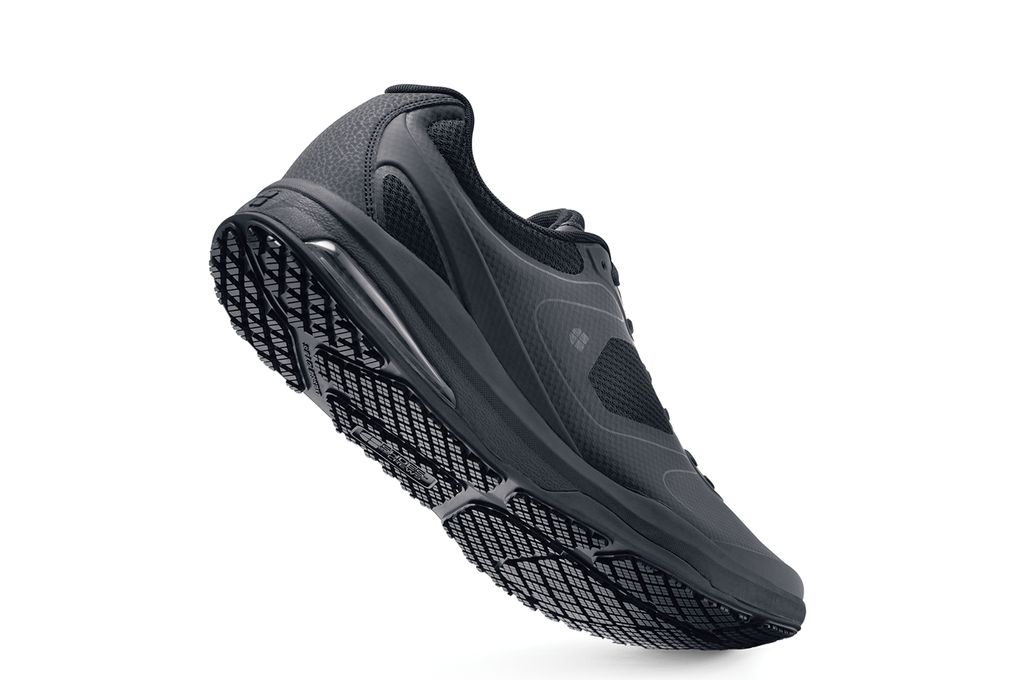 Evolution II
Men's Black, Style# 21211
Description and features:
Designed for the workplace athlete, the Evolution's airbags give you extra cushioning to go the extra mile, and the TripGuard and Zone Traction keep you safe through even a marathon shift.
Slip Resistant: Superior SFC slip-resistant outsole.
Water-resistant: Treated to repel liquids from the surface.
Extra Cushioning: New insole technology and cushion construction that provides greater comfort.
Rated 5 out of 5
by
Brandon Q.
from
At first, I was a little nervous to buy from Shoes For Crews. They seemed like great shoes for the Service & Hospitality Industries and not what I would be looking for. My expectations were definitely exceeded! As a Letter Carrier for the USPS, being on my feet and walking is a must and the most important piece to the uniform are the shoes. Daily, I walk 12+ miles so comfort and durability are a must. I can't really rate durability yet, I've only been walking in them for 2 days, but the comfort is excellent. There was a brief break in period, less than a day for me. We will have to see how the soles hold up over time but I will definitely be buying from here again!
Date published: 2018-08-18
Rated 5 out of 5
by
Meka5vb
from
Comfortable for standing for long periods of time.
I am on my feet for the majority of my 8 hr shift. In the Summer or special events it could be at least 10-11hrs. I have heel spurs & flat feet. I buy men's shoes because they tend to fit better do to the fact that I have big feet thanks to my Dad! These shoes were the most comfortable EVER after trying sooo many different brands. These shoes eliminated me coming home soaking my feet & waking up barley being able to walk. I took my heal cups out & the shoes worked even better for me. BUT WHATEVER YOU DO, DON'T WASH THEM! It was the lazy way of cleaning my shoes. After wearing them over a year it ruined the shoe. The front & around the shoe began to lift! Uuugh! Lesson learned I would defiantly buy again though.
Date published: 2019-12-03
Rated 5 out of 5
by
Vince R.
from
My heals and ankles are very flat and I needed a shoe that was going to help me get through my work days at a grocery store without having severe aching feet after the long day. The Evolution II helps keep my feet comfortable as I work. They work and my feet barely feel any pain either than the casual tired feet which is natural. I would recommend this to anyone who needs heel support as they work or to just have on normal days
Date published: 2017-07-10
Rated 5 out of 5
by
Blade102384
from
By far the best pair hands down
I purchased these over a year ago, August 2018. I have not had one issue with these shoes. They are still comfortable to wear, of course there has been wear on them. Nothing to significant to warrant me getting a new pair. I work for Ralph's (Kroger) in southern california as a front end manager. I am on my feet 8 hours a day running around my front end helping, helping customer service and my cashiers run a productive store. These are the shoes they should just give us these as a standard pair. Trust me after 7 years of doing this, these are the shoes you want.
Date published: 2019-11-09
Rated 3 out of 5
by
Alexandru
from
Not For Kitchen Crew
This review is purely based on quality alone. We buy all our full time kitchen crew new shoes approximately every 8 months. One cook LOVES the comfort of these and has ordered them 3 times already. Unfortunately about 2-3 months into it the sole separates from the body. He just keeps applying shoe-goo until he's able to get a new pair. I just don't think they are made to stand up to all the oil. Of course no issue with slip-resistance.
Date published: 2018-10-29
Rated 1 out of 5
by
Kurry
from
SFC don't make their shoes like they used to!
$60 and 5 weeks later, the sole is separating from the shoe. Perhaps they're too concerned with return customers, but I won't be purchasing SFC anymore. Thanks for the lesson!
Date published: 2018-10-21
Rated 1 out of 5
by
Ryan
from
Poor
Shoe lasted about 3 months, the support is horrible ,and became unglued with in the first week of work
Date published: 2019-02-08
Rated 1 out of 5
by
Mark
from
Not that good
THey look good but after few months start to separate it so I can't say good things about it they very comfy & look good but don't last much
Date published: 2018-10-27