New Balance 510 v3
is rated out of
5
by
78
.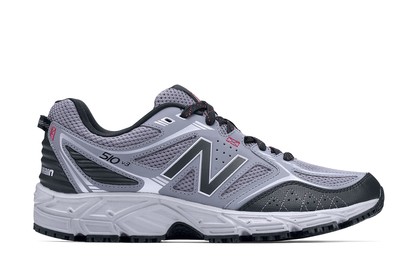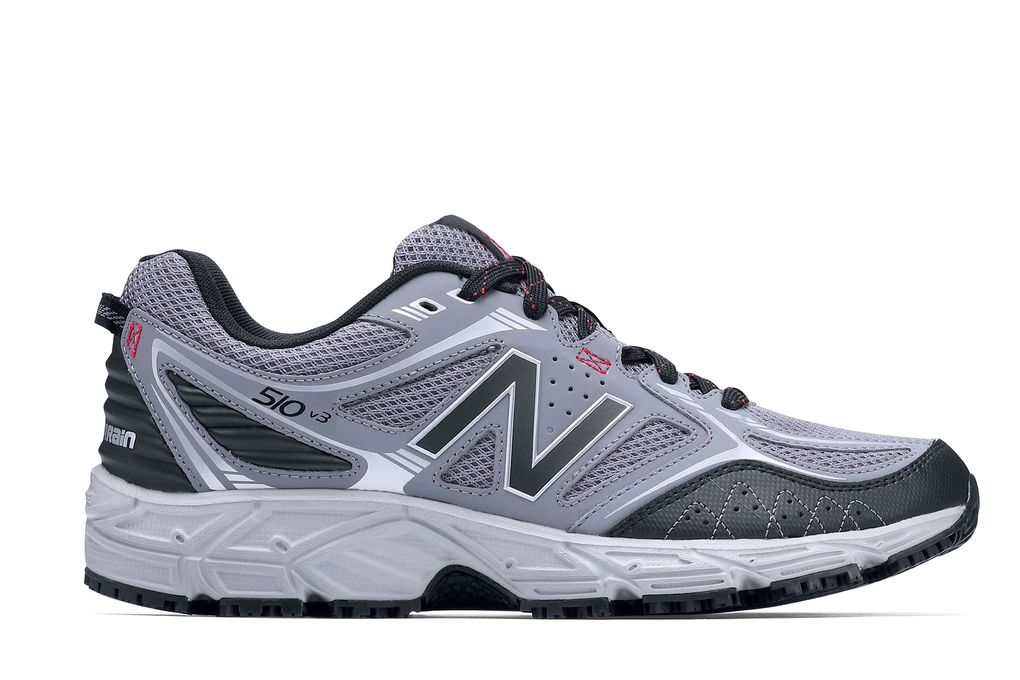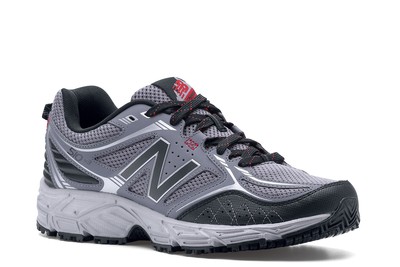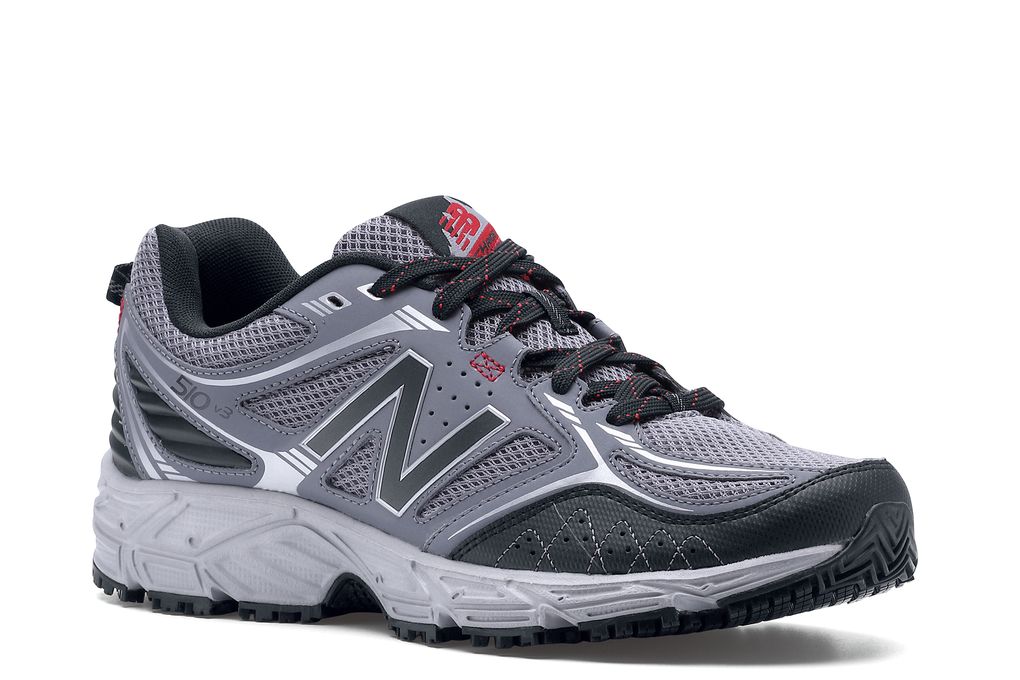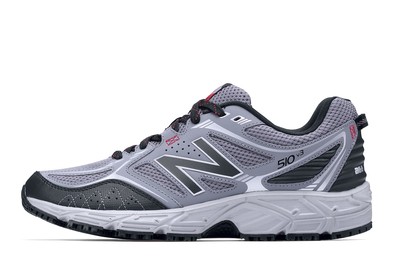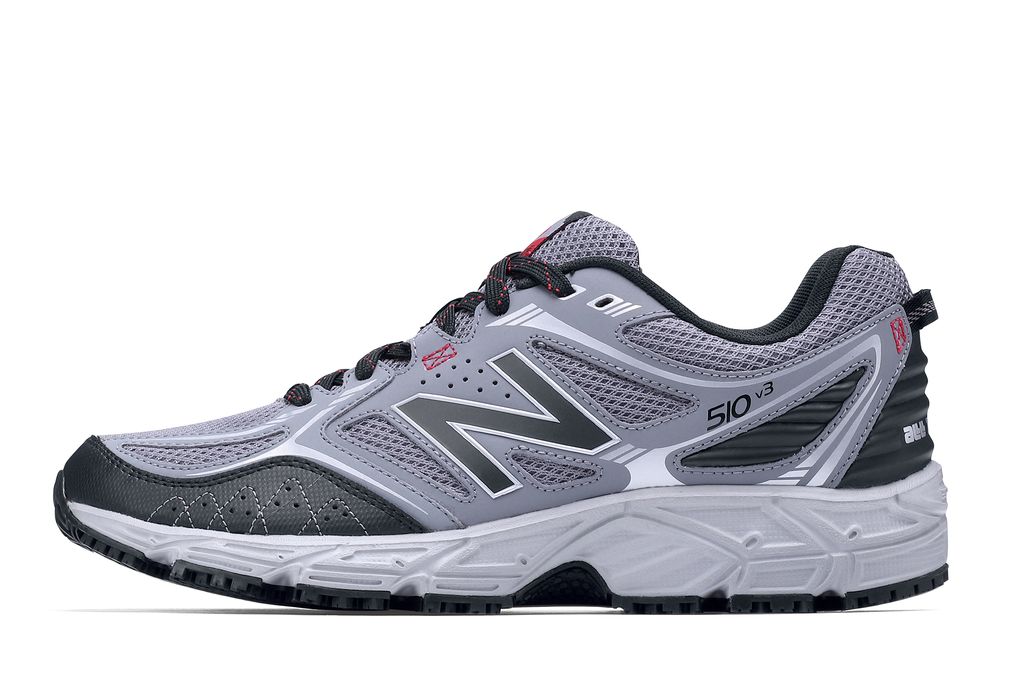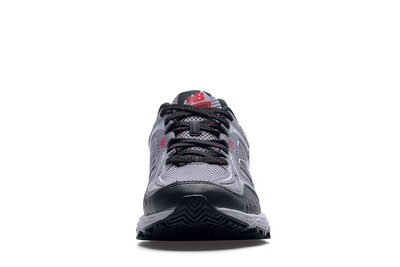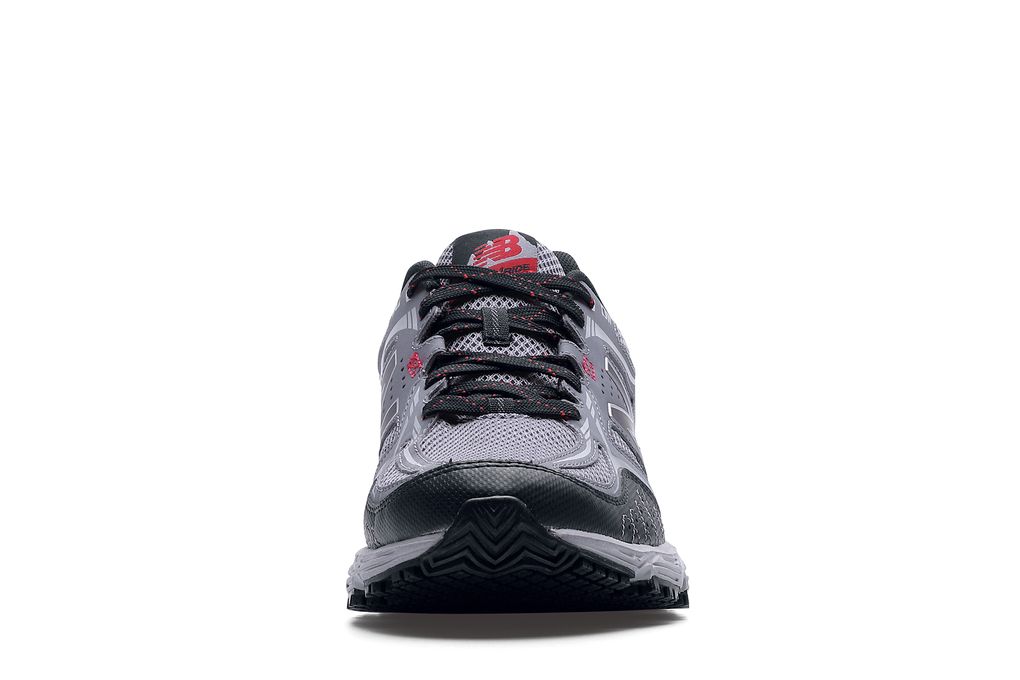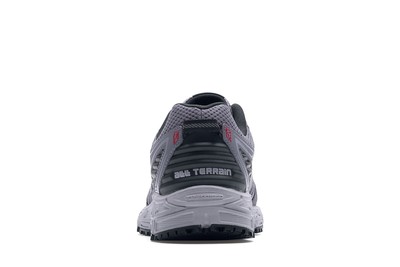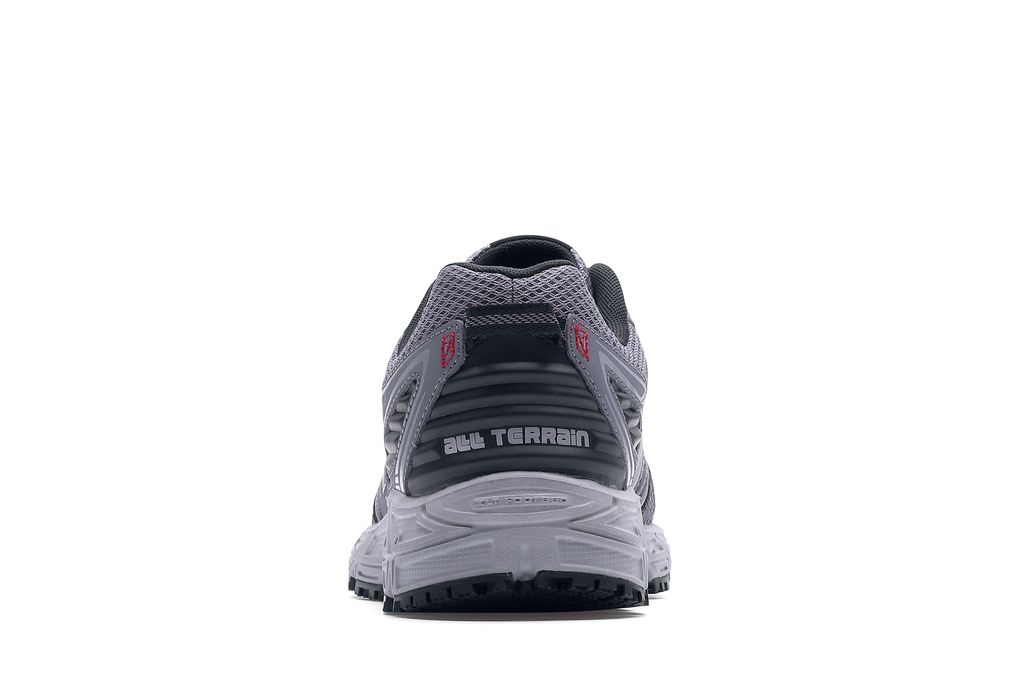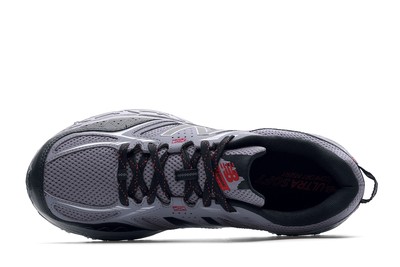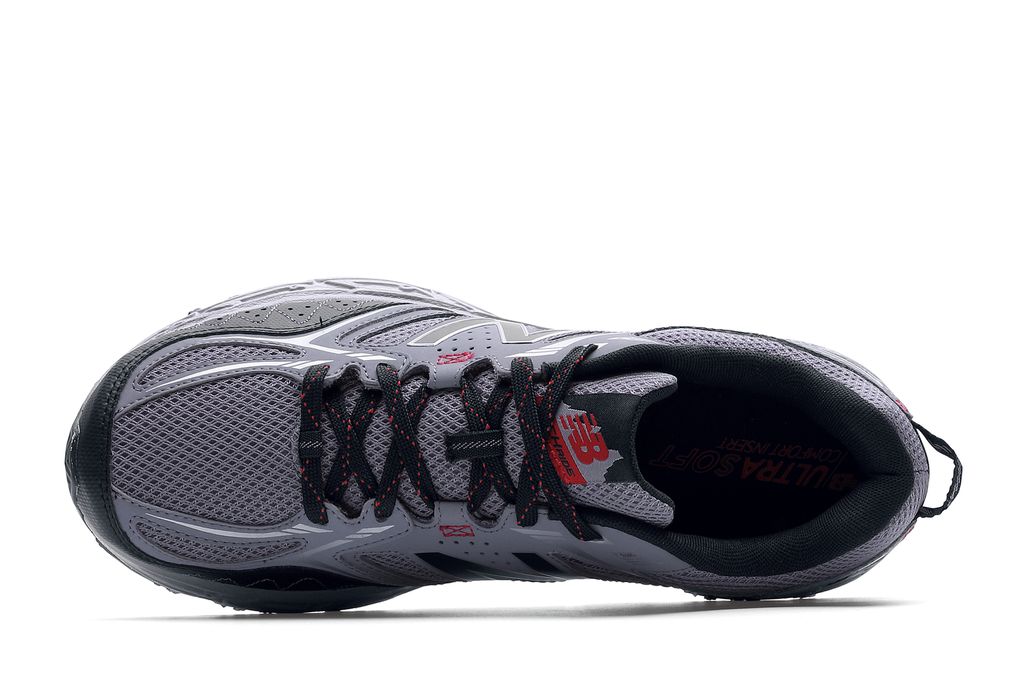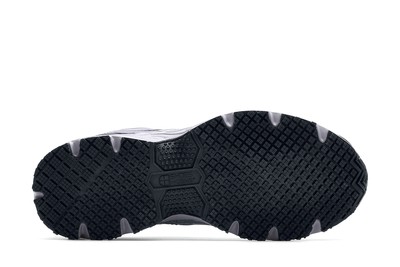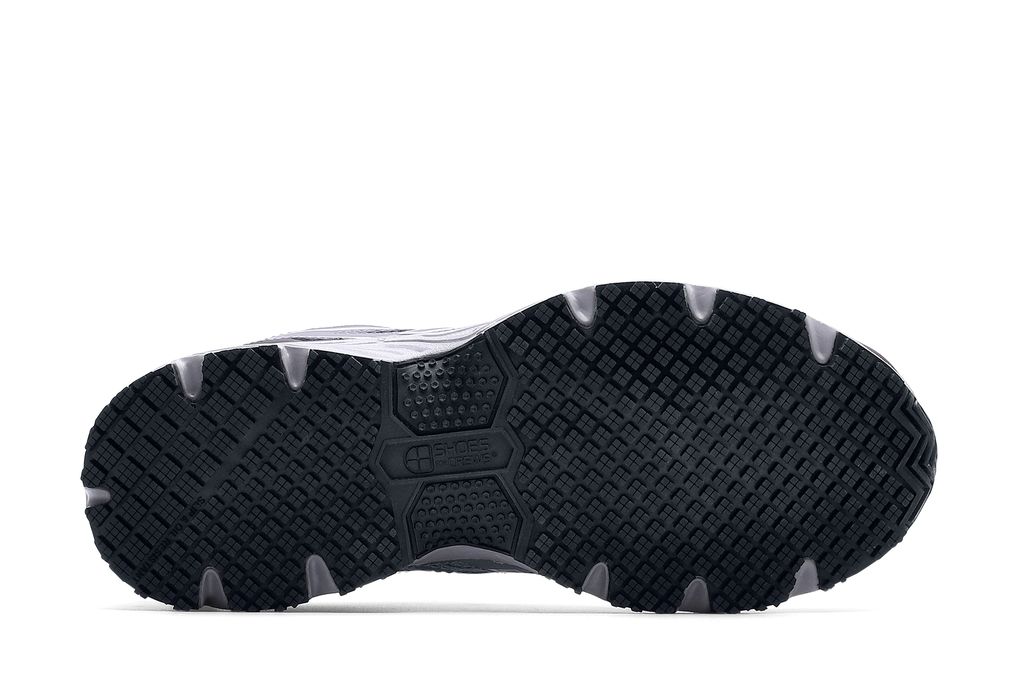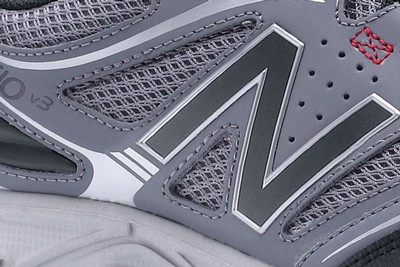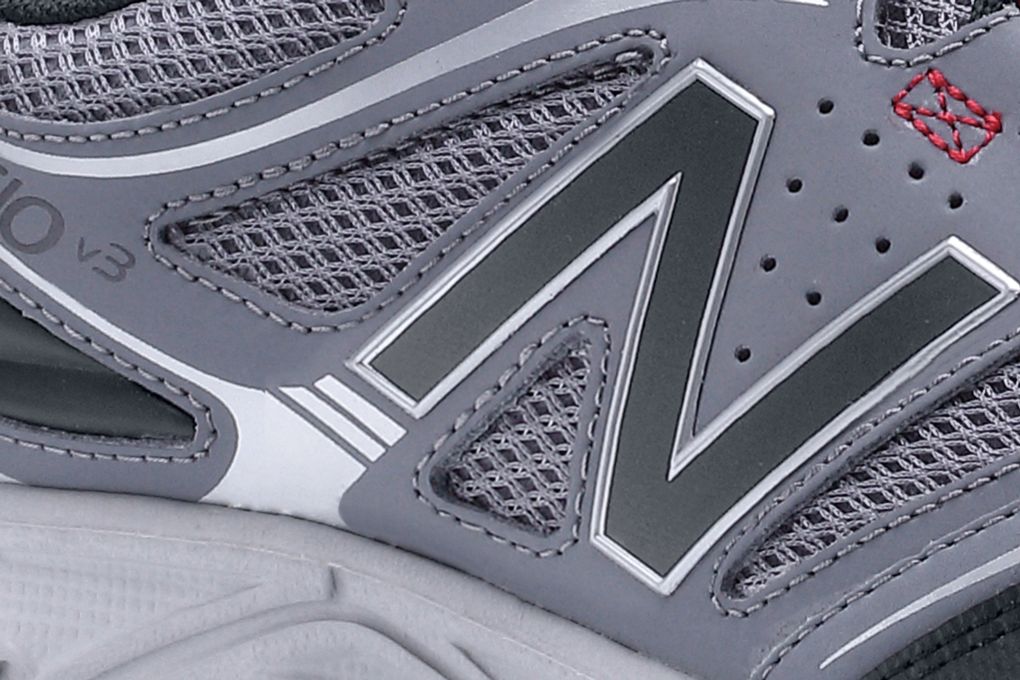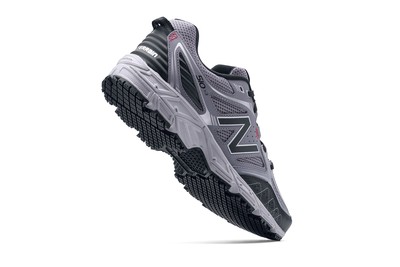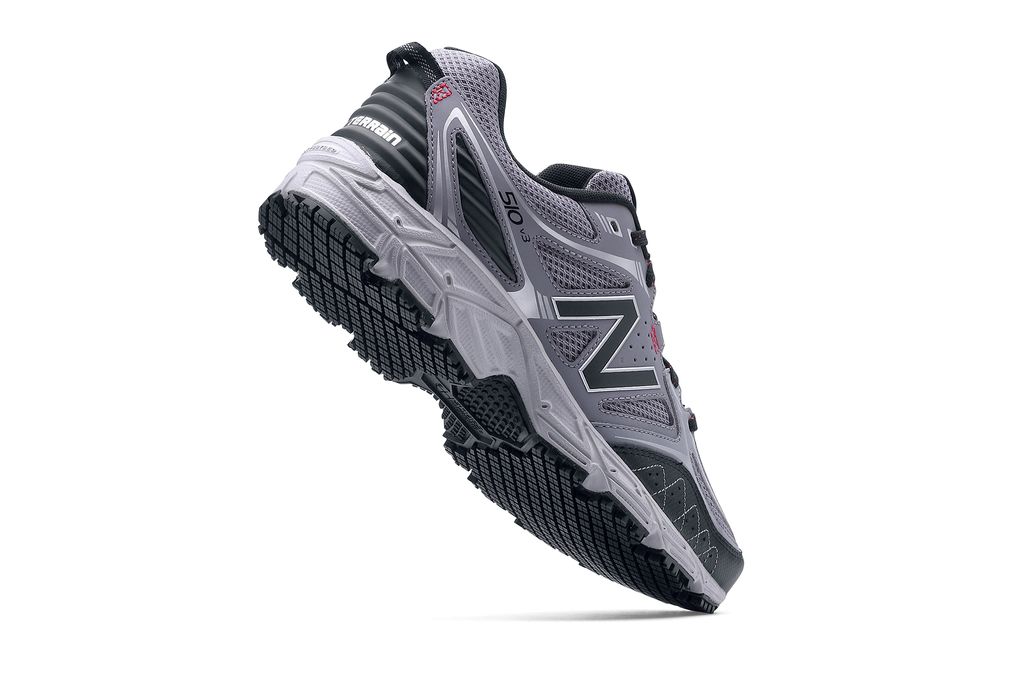 New Balance 510 v3
New Balance
Men's Gray + Black, Style# 21945
Description and features:
Step through your day with this versatile trail running shoe that offers reliable slip resistance and lightweight comfort at any hour, whether you're on the job or on the run. This style includes a padded collar and tongue and heel pull loops.
Slip Resistant: New Balance comfort plus exclusive outsole traction by Shoes For Crews
Weight (per shoe): 11.4 oz.
TripGuard: Decreased trip hazard zone to allow fluid movement between slippery environments.
Also Available
Rated 4 out of 5
by
Threepointshot
from
Best shoes for work yet.
Every year I get new work shoes. The past two years I worked in the Bakery and the inside back of my shoes have gotten all torn up. I now work at the register and decided to get these. Best shoes ever. I was reluctant to order the shoes (1 full size larger), because I'm thinking, that doesn't make sense, but they were correct. The shoes are very comfortable. The only reason I gave it 4 stars and not 5 is because after about a month of wearing them (only at work, and I stand for most of the day) the "NB (New Balance)" on the tongue of one shoe, the stitching is already half way undone.
Date published: 2018-10-12
Rated 5 out of 5
by
JAMES M.
from
I bought a pair of these for going into the restaurant on my days off for placing orders or posting schedules. I wanted a shoe that I could wear to work for safety and yet look like a regular shoe once I left my day off visit to my restaurant. These shoes are Incredible! I now use them as my everyday shoe to the gym, grocery store and just about everywhere else. These work great for cardio when out on a run or even when headed out to a work meeting. They are stylish and comfortable. I have been using these shoes for over a year on an almost everyday basis and they are still performing like brand new! I would have rated these 5 stars if there were more color options available. I really hope SFC and New Balance continue to work on a partnership in the future.
Date published: 2018-06-10
Rated 5 out of 5
by
Cory C.
from
Good solid indoor outdoor shoe. Being in Greek food service I am in and out of several kitchens daily. Many are only accessable on foot. This shoe is very comfortable over long walks as well as good non-slip properties. Props to New balance for filling a void in the Foodservice industry. I am a big guy and am very picky about shoe fit and support. This is the 3rd pair of New balance kitchen shoes I have purchased and I most likely won't ever buy anything but.
Date published: 2018-05-05
Rated 5 out of 5
by
Tyler M.
from
I bought these shoes for work due to their slip Resistant feature. I was hesitant to buy them online but ended up being pleasantly surprised by how comfortable they are. Now, not only do I use them for work but I also found use for them in everyday activities such as jogging, housework and a myriad of other things. I am currently thinking about buying another pair just to have as a backup.
Date published: 2018-08-17
Rated 1 out of 5
by
Mike52
from
Disappointed
Comfortable shoe but soles began to come off after 6 months under normal wear. Very disappointed SFC would not address problem, as i have been a good customer for over 20 years! You would think for $84 you would get better!
Date published: 2019-11-07
Rated 4 out of 5
by
Redmann
from
Comfortable
This shoes is great and comfortable the only thing I don't like is the top Were the toes at os made out of cloth and Your feet get wet. If the top was hard the water won't get in the shoe, once the water in the shoe it was a bad Older
Date published: 2018-09-11
Rated 4 out of 5
by
Carbon
from
Soles fall off
I bought these for my job, i run maintenance at a hotel, and they were great for the first 2 months. After that, the soles began to come loose and it took quite a bit of glue to keep them together. At $80+ i expect a shoe to at least hold itself together. Aside from the soles, these shoes are really comfortable and i could wear them all day and not have any back pain. They provided me with alot of support. Will probably buy them again in hopes that maybe i got a bad batch the first time around.
Date published: 2019-05-30
Rated 3 out of 5
by
L-Millz
from
All terrain is exactly what we needed
Walking on supermarket floors all day, you never know what sort of life-threatening terrain you'll encounter. I like to be prepared for everything. Maybe a mountain will need to be scaled in my backroom, or there will be loose gravel underneath the river in the seafood department. This must be why SFC offers a shoe with an all terrain chassis for working in a grocery store. Don't risk your life by choosing anything other than extreme performance gear for working retail.
Date published: 2019-10-28