Endurance II
is rated out of
5
by
29
.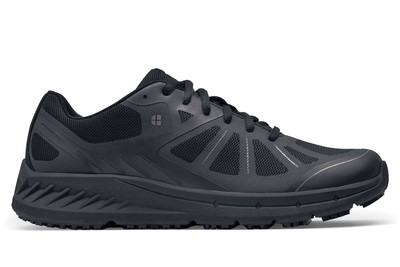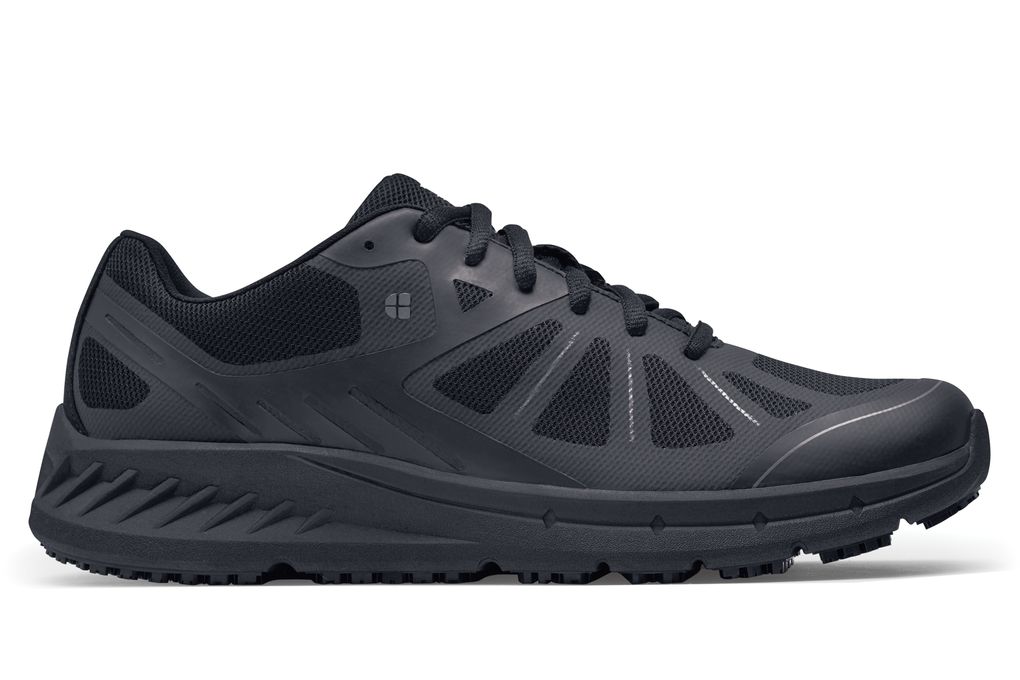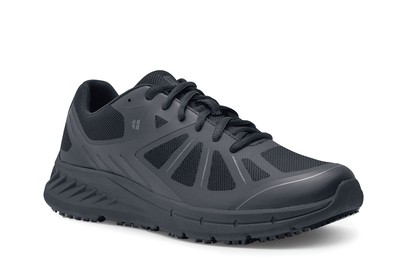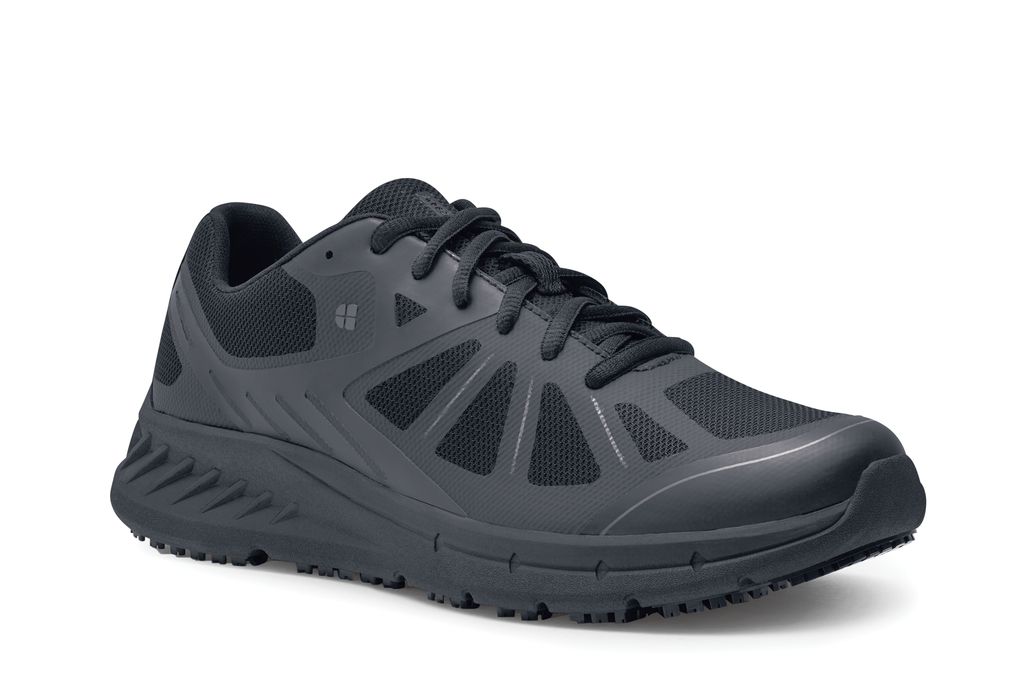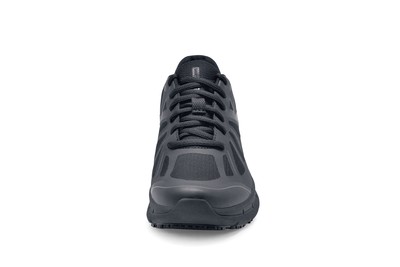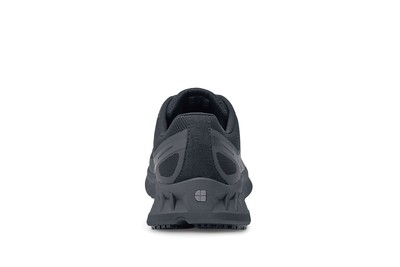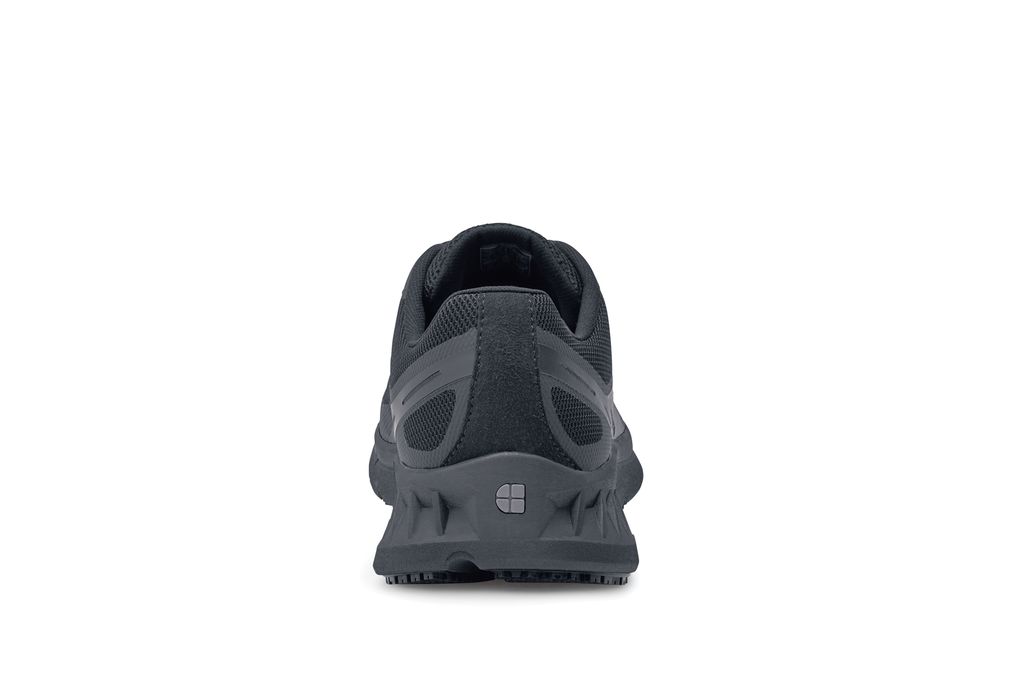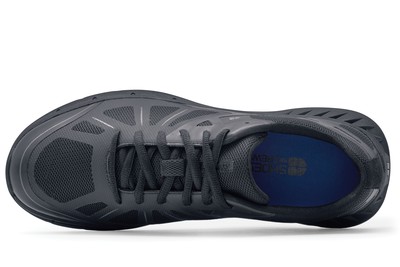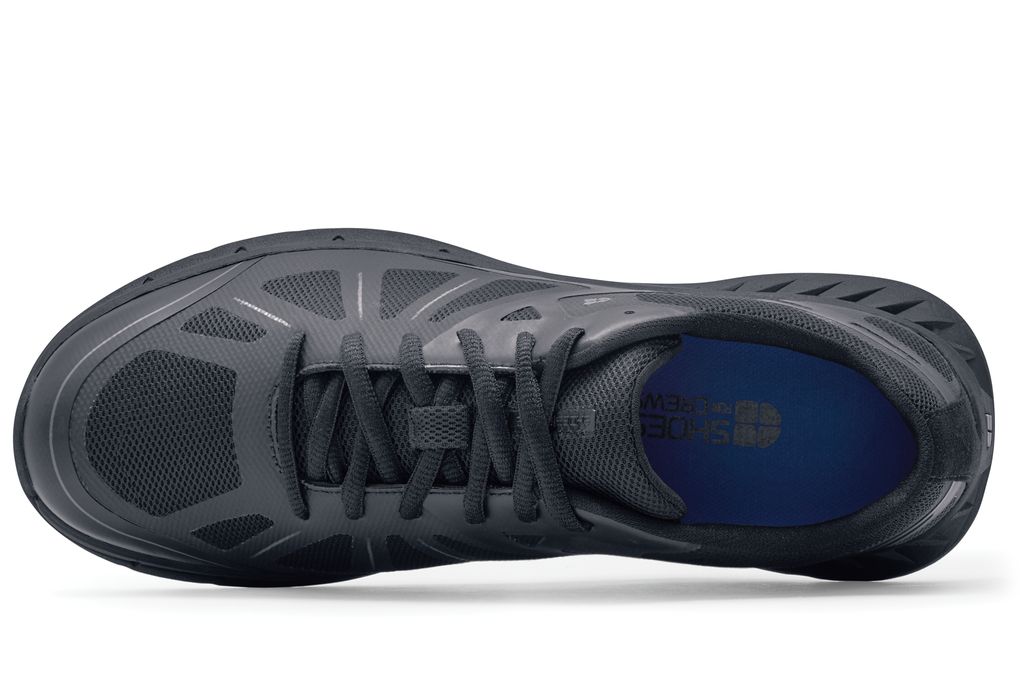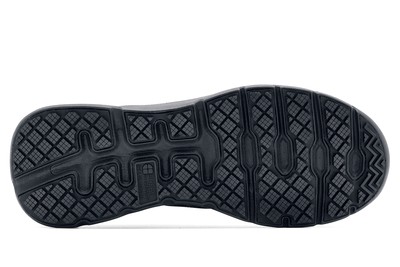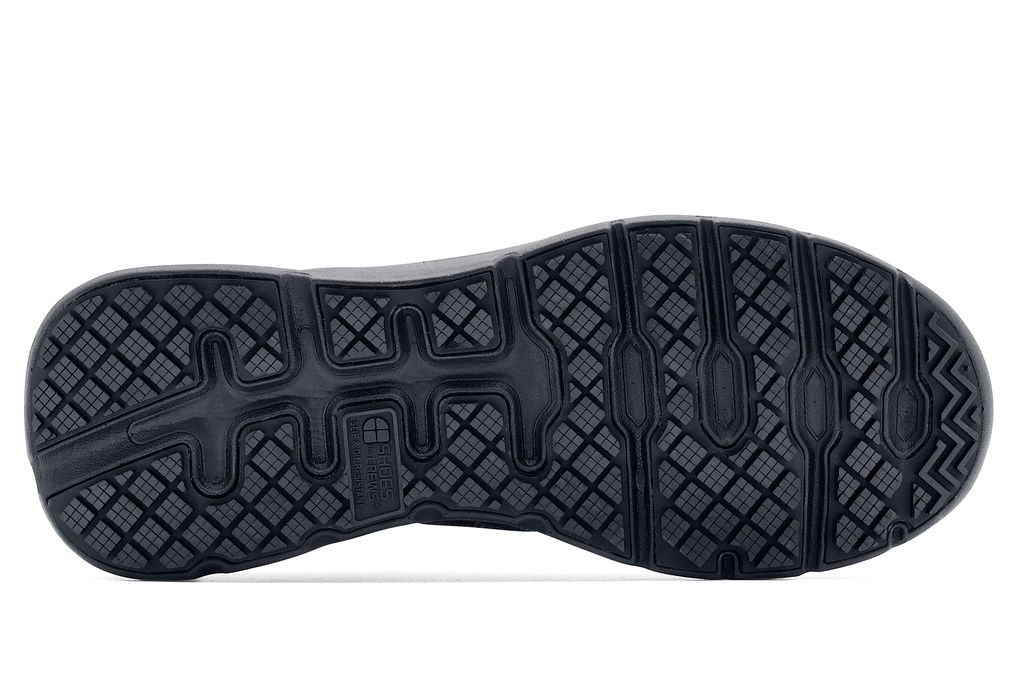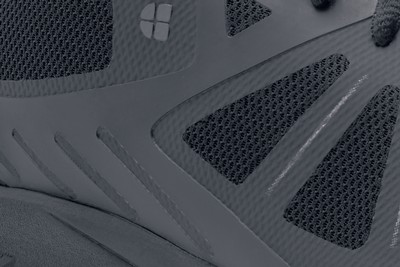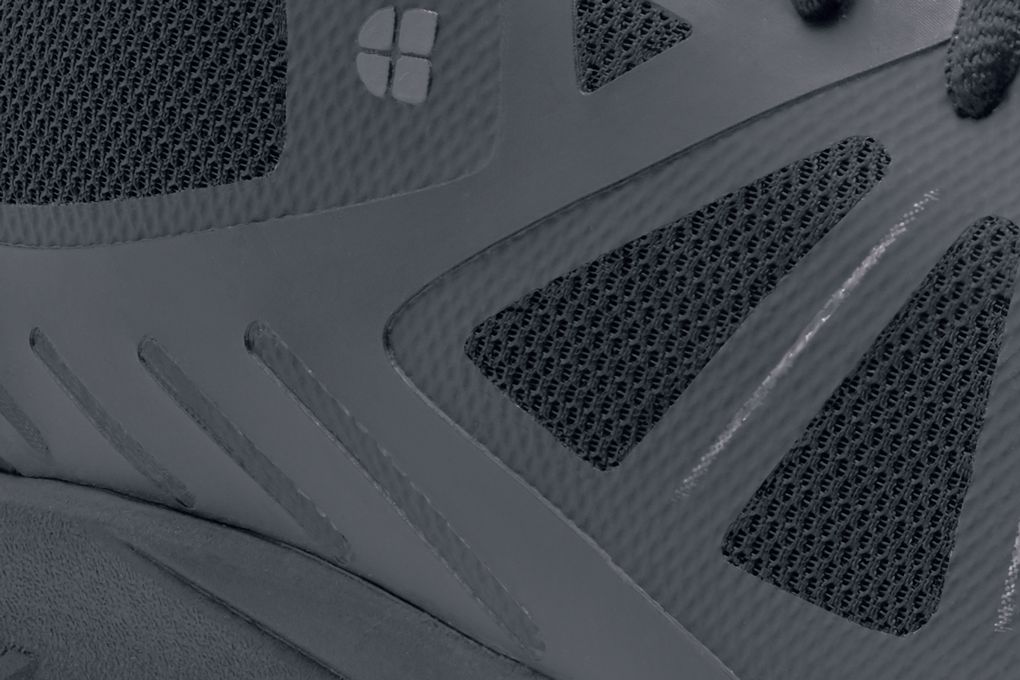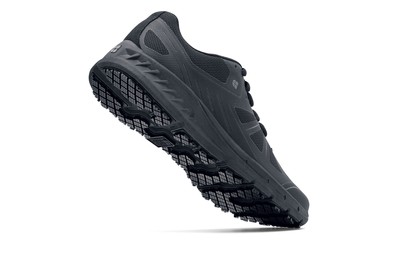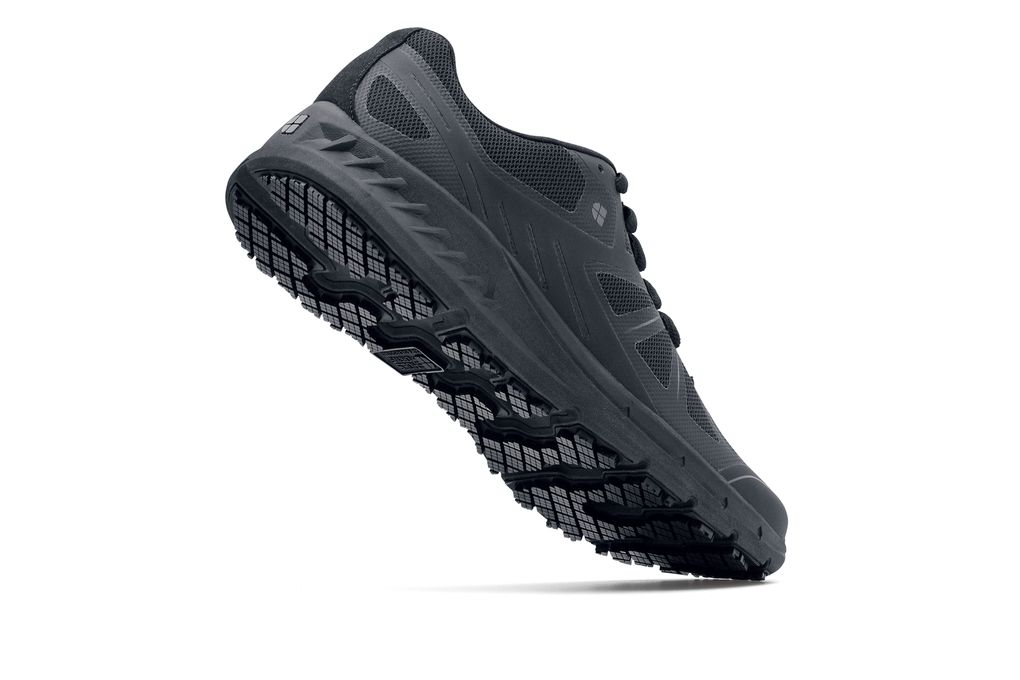 Endurance II
Men's Black, Style #22782
The perfect name for this hard-working super lightweight athletic-inspired slip-resistant shoe. The Endurance II features Spill Guard to protect from hot liquids, TripGuard and Flex Tread.
Slip Resistant
Superior SFC slip-resistant outsole.
Water-resistant
Treated to repel liquids from the surface.
Extra Cushioning
New insole technology and cushion construction that provides greater comfort.
Natural Fit
A default fit for most sizes of feet.
Lightweight
Lightweight foam compound that makes each step easier.
Ventilated
Strategically placed openings to help keep feet cool.
SpillGuard
A protective membrane lining that helps ward off hot liquids.
TripGuard
Decreased trip hazard zone to allow fluid movement between slippery environments.
Flex Tread
Groove pattern on the outsole that provides comfort by mimicking the foot's natural movement.
Other Features
Removable cushioned insole
Weight (per shoe): 10 oz.
Slip resistant
FlexTread outsole with TripGuard
Super lightweight with great ventilation
Protective SpillGuard membrane under synthetic mesh
Rated 5 out of 5
by
Dave C.
from
I work in the automotive repair industry and am on my feet 10+ hours a day 5+ days a week. I am on slippery painted concrete floors covered in motor oil, gas, diesel, and such and Shoes for Crews is the only place I will buy shoes. My current pair is 14 months old and I finally am replacing them but only because the tread is mostly worn. The top of the shoes are still in great shape. Our car wash area is like a sheet of ice in the wrong shoes-- but absolutely no concerns with these. I recommend SFC to all my employees!
Date published: 2018-08-10
Rated 5 out of 5
by
Paul B.
from
I received my shoes and put them on and immediately I noticed how the cushioning in them made my feet feel better than before and when I walk sometimes if its really quiet I can hear the grip on the bottom of the shoe hold to the floor like its grabbing the floor. the only issue is I bought the wide pair and they still don't seem to be wide enough but besides that they are amazing. I'm flat footed and have wide feet and they are very comfortable. I hope thay hold up well because im on my feet either 10, 11, or 12 hours every time I work. fingers crossed.
Date published: 2017-09-23
Rated 2 out of 5
by
Nate
from
Shoe splits
Poorly made shoe. Sole separates from shoe. Other employees have the same issue.
Date published: 2018-10-19
Rated 3 out of 5
by
Derek H.
from
Please bring back the Original endurance. Fit was great, comfort was wonderful. All though it had it's quality issues that could of been solved and till had a perfect shoe.enduance 2 has with issues and SFC needs a larger seletion of 4w
Date published: 2017-09-14
Rated 2 out of 5
by
Nickc
from
Not very water resistant
Inferior product for heavy use left work with swamp foot today and they are less than a month old.
Date published: 2018-10-29
Rated 4 out of 5
by
SkyK
from
Heat + Water Resistant
I work at a very popular fast food restaurant as service crew. The other day, I accidentally spilled a whole pot of steaming hot coffee, right out of the brewer, on my feet. I did not feel a single thing and the shoes did not soak/absorb any of the coffee and stayed completely dry. Was a bit expensive for plastic shoes but will defiantly last you a while and are worth the purchase.
Date published: 2018-11-29
Rated 3 out of 5
by
Joseph H.
from
Shoes are great, but now only wearing them say work for a month now. And I see that the soles at detaching from the shoe. For the price, and supposed quality. I wouldn't expect this. At least not after 1 month. So I will be exchanging them.
Date published: 2017-06-25
Rated 4 out of 5
by
Noah R.
from
Is generally good shoes for as long as I've had them. They feel nice and do their job but I've yet to see if they'll last the expected 2 months or more. If they hold up more than 2 months then I received more than I had hoped.
Date published: 2017-07-21