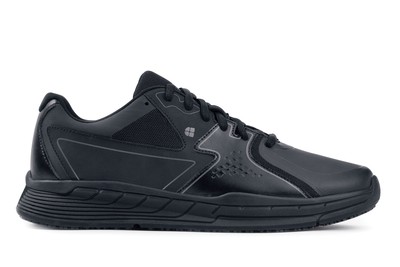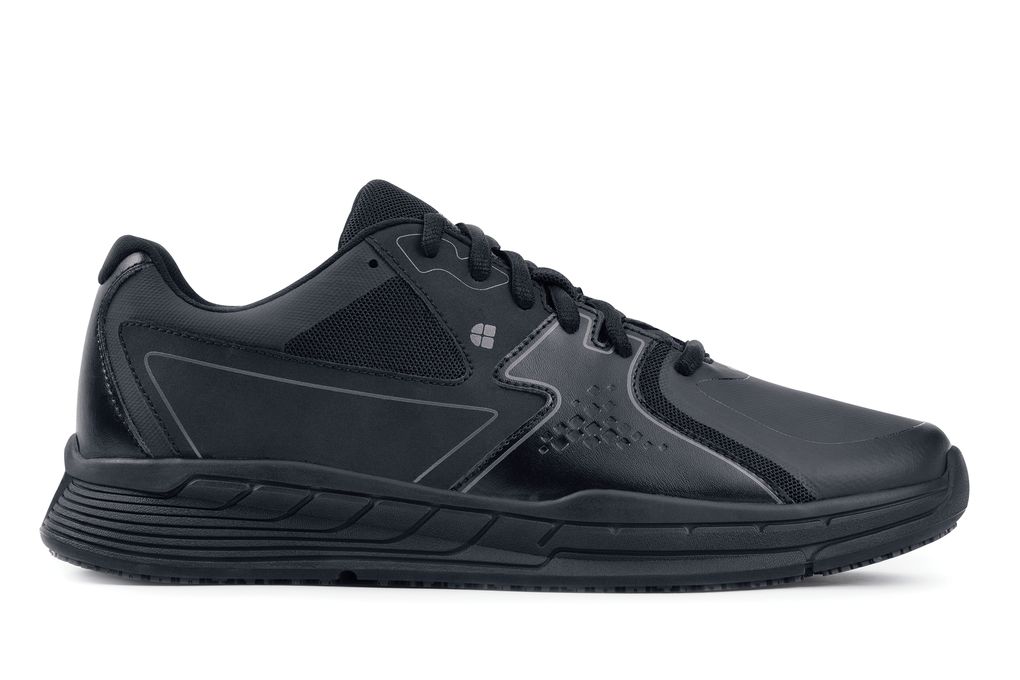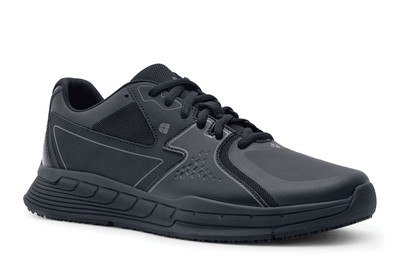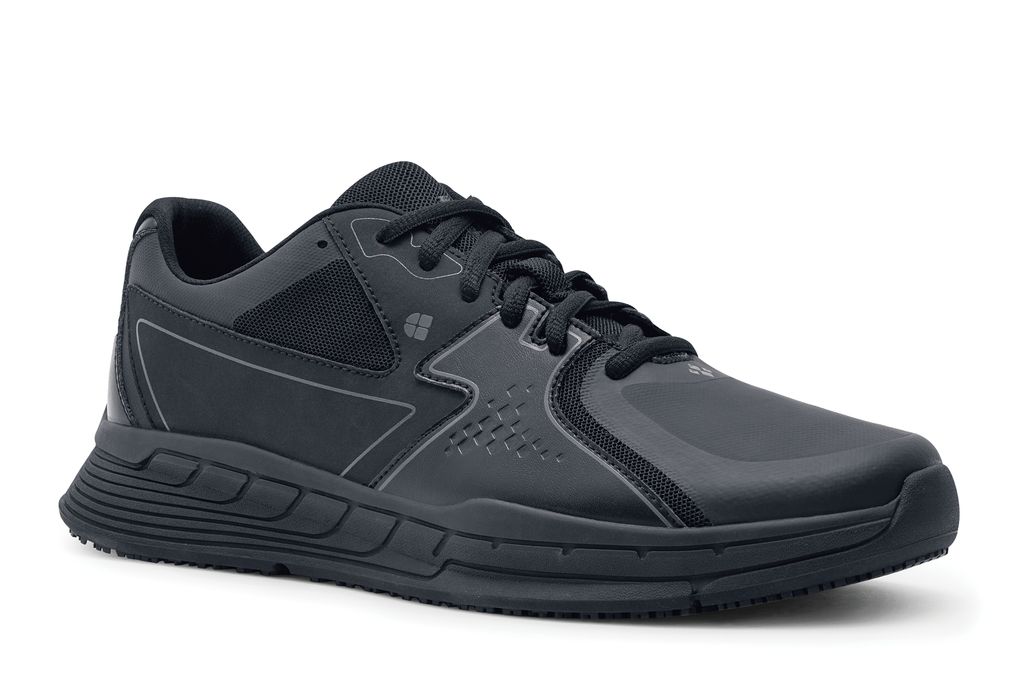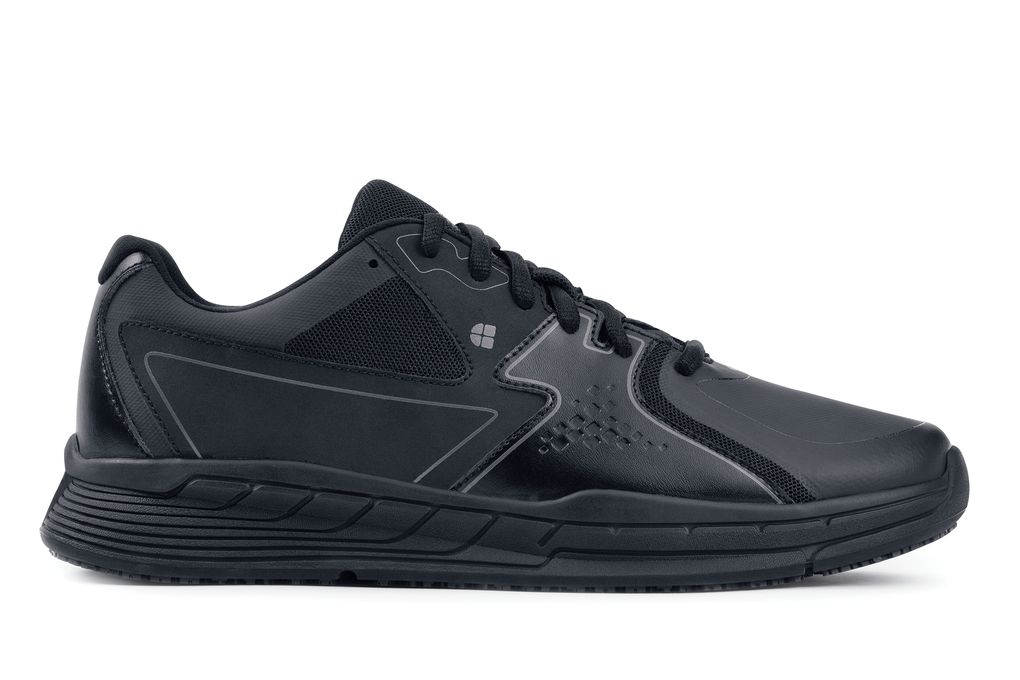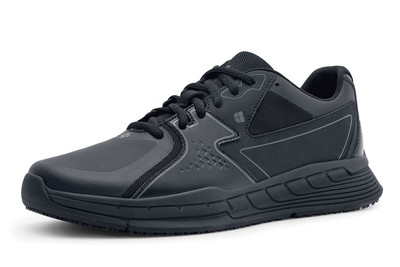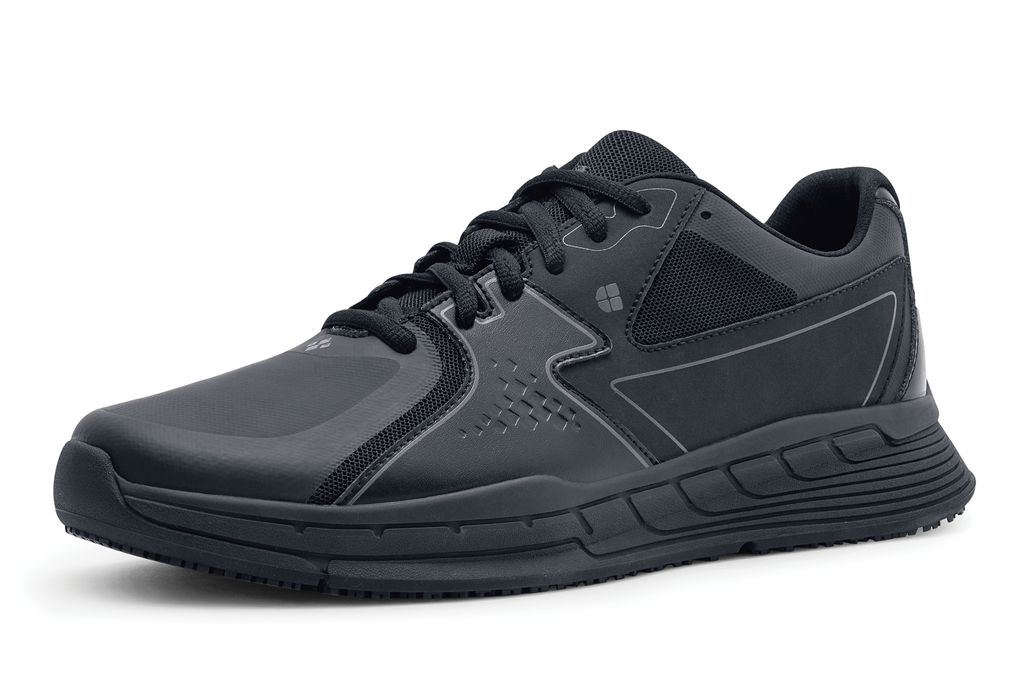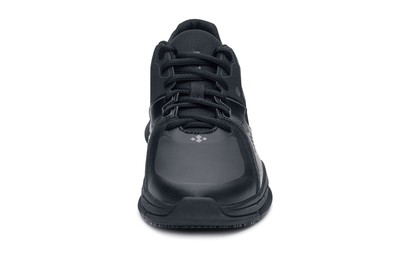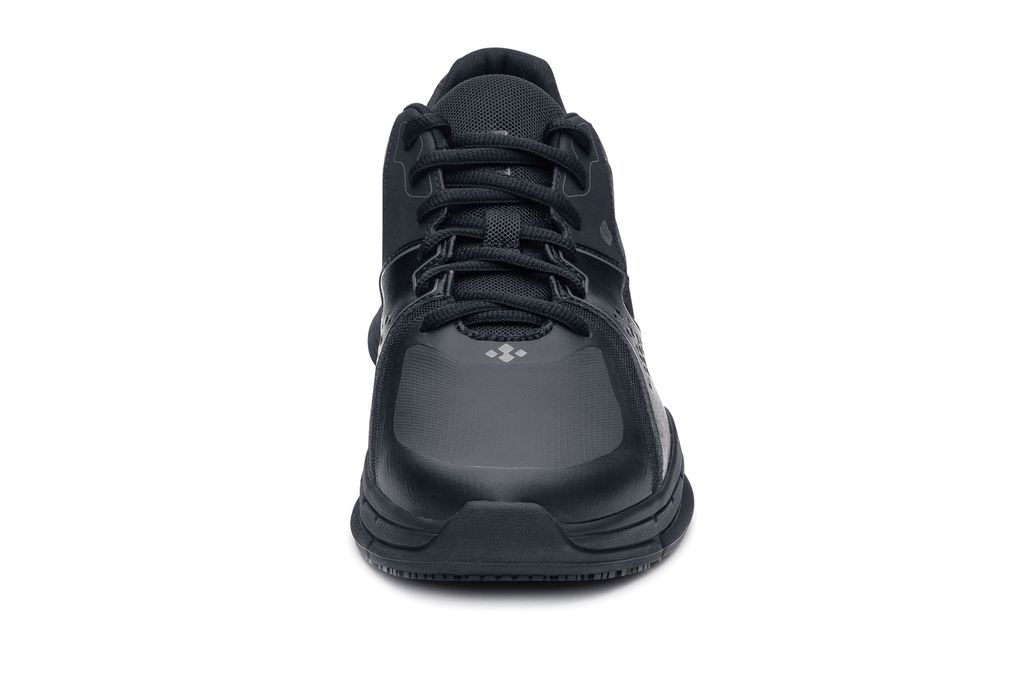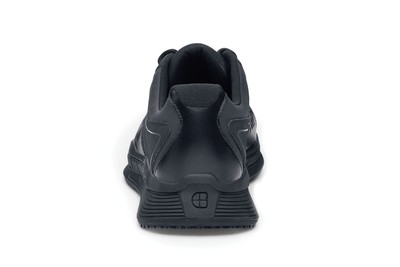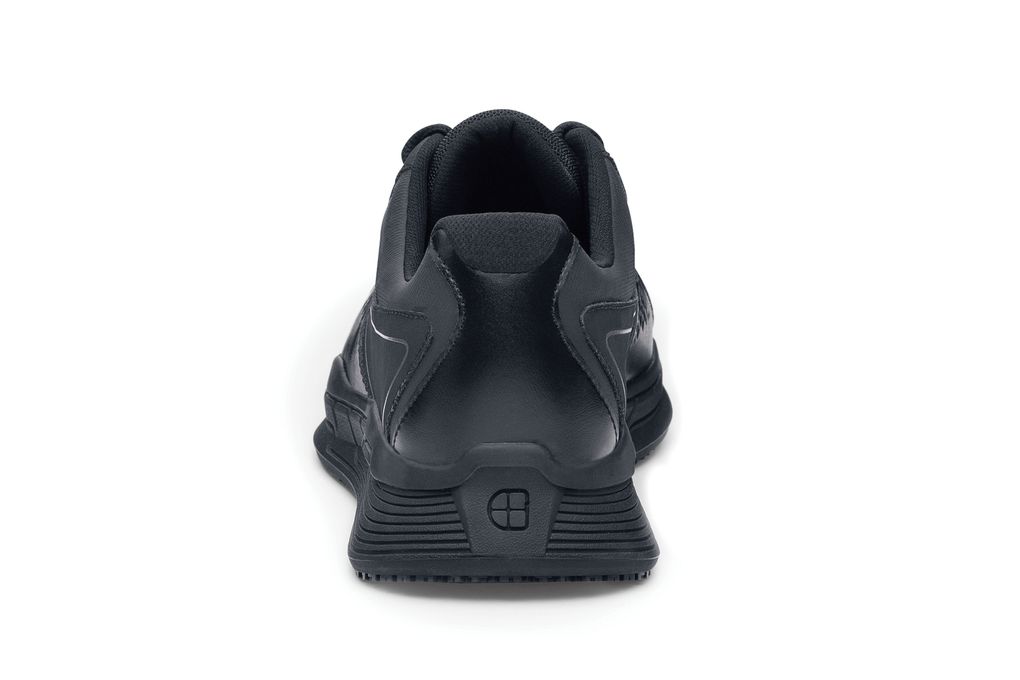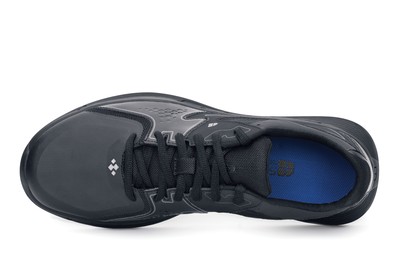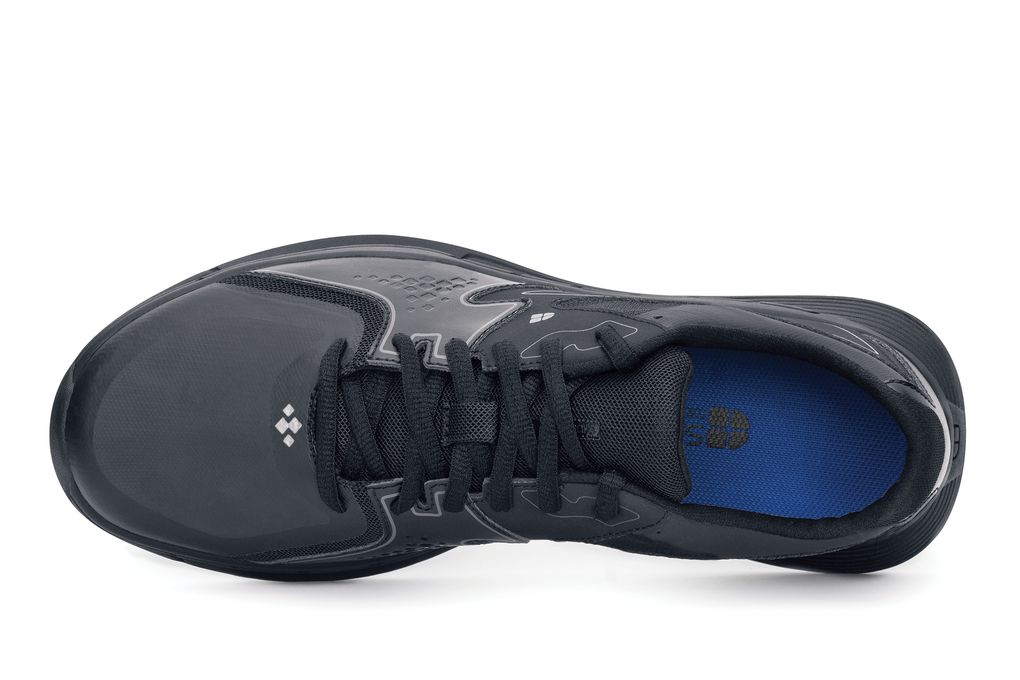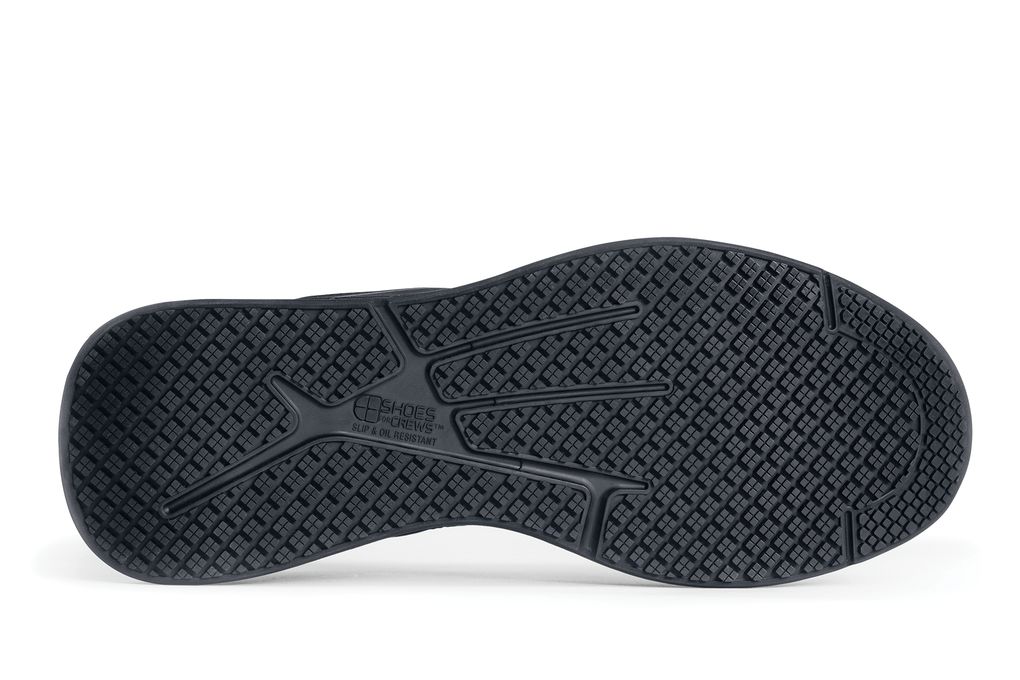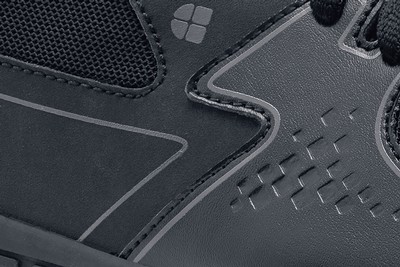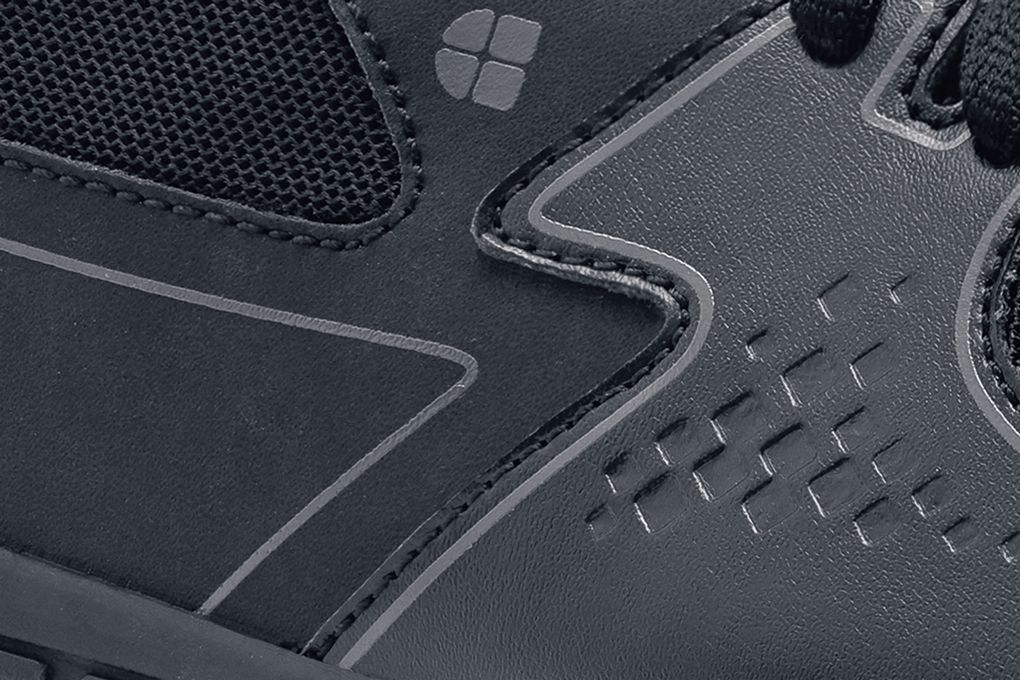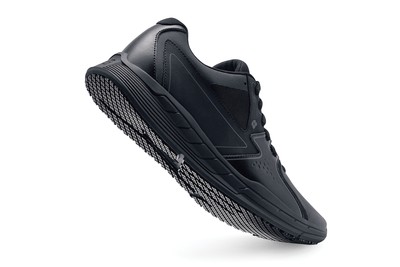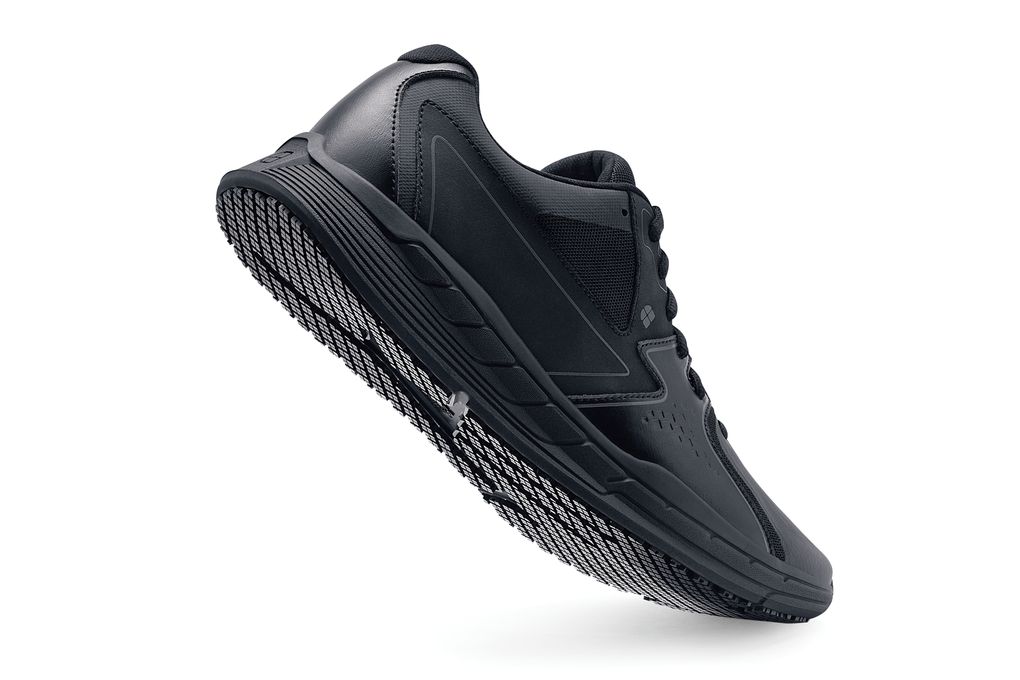 Condor
Men's Black, Style #24734
Also Available
This is a multi-tasking shoe that looks great and gets you home safe at the end of your shift. It's got a wider heel, giving you trusted traction where you need it most.
Slip Resistant
Superior SFC slip-resistant outsole.
Water-resistant
Treated to repel liquids from the surface.
Natural Fit
A default fit for most sizes of feet.
Ventilated
Strategically placed openings to help keep feet cool.
SpillGuard
A protective membrane lining that wards off hot liquids.
TripGuard
Decreased trip hazard zone to allow fluid movement between slippery environments.
Other Features
Padded collar and tongue
Removable cushioned insole
Weight (per shoe): 15.4 oz.
Slip resistant
Supersoft upper with leather and mesh seamless construction with SpillGuard
Stable, durable, and long lasting style
I've only had these for 2 weeks. I came from owning Sketchers Memory Foam shoes (very comfortable BTW), and they are very light weight (9+oz each). The Condors are 15+oz each. It doesn't seem like much, but it is noticeable. My first week, I was getting some discomfort/pinching like feeling on the back of my arch, between the arch & heel of my feet. Now after 2 weeks, it is nearly gone. I think with a gel or memory foam insert to replace what is in there now, would be a recommendation. There is some arch support, I would again recommend a gel or memory foam replacement to help with more. Even though the description says 'ventilated', my socks and feet at the end of the day are pretty damp. The non-slip sole does its job quite well, thought I don't have anything to compare it to (these are my first pair of non-slip shoes). Also there isn't much padding/insulation on the upper (just the tongue), and on cold/rainy days, the upper gets cold, and I feel that cold in my feet. I am curious now to try the Old School Low Rider IIIs, or the Endurance IIs, as they are lighter, and look to have better ventilation. Overall I am happy with the Condors.
Josh Robinson Cashier/Server February 2, 2018
Since the Falcon was discontinued, this is a good replacement. Very comfortable.
Richard Brabham December 23, 2017
I was told that this model replaced the "falcon" model I used to buy which is no longer available. The shoe was okay, but it is much narrower than the falcon. I use an orthotic arch support in my shoes, and this "condor" model was too narrow, causing the orthotic to sit too high on the arch side of the shoe, putting extra weight onto the outside of my foot. My feet were aching within a week. Exchanged them for the "Evolution II" and had the same issue with the shoe being too narrow. Customer service recommended New Balance, which comes in extra wide. We'll see how it goes.
John Applegett Sous Chef November 20, 2017
Almost as good as the no longer available Falcon
John Peters November 12, 2017
Excellent sneakers. They have the non slip soles which are great. You feel safe walking on wet sufaces. They are super comfortable too which is what I need as a Bus Operator. I am definitely buying another pair when I need them but they are holding up nice. I'm looking into the boots for the winter. A great buy!
David Camilo August 28, 2017