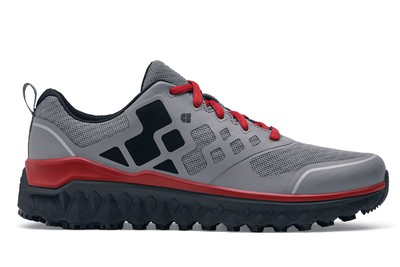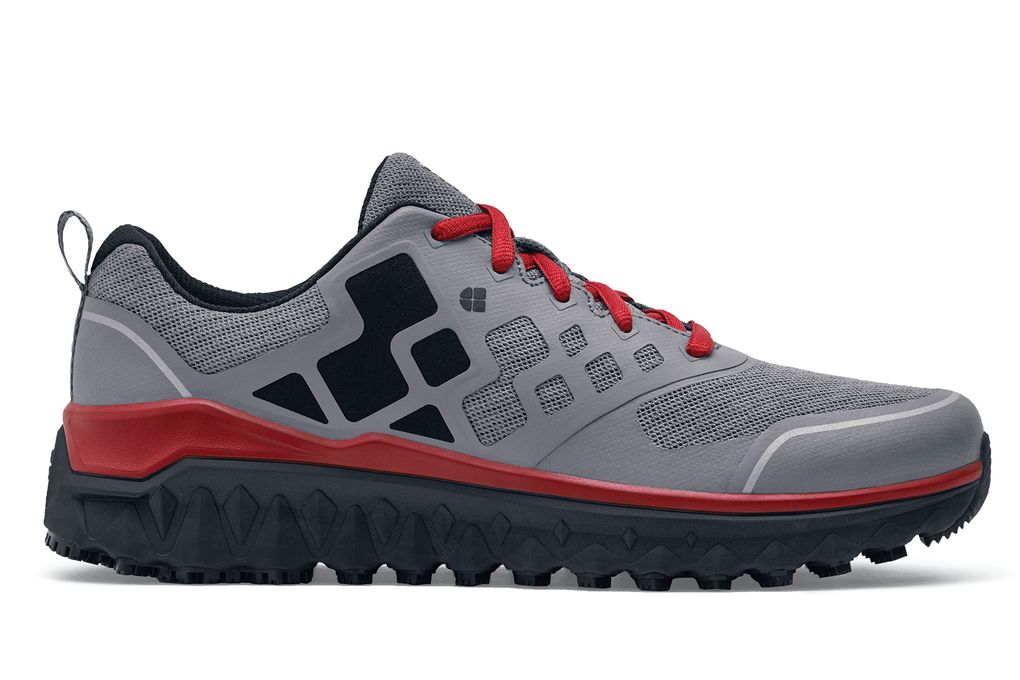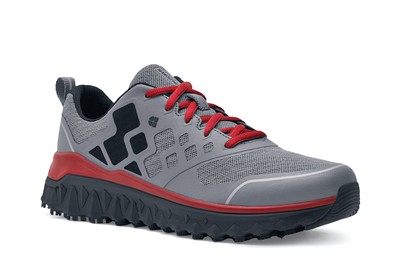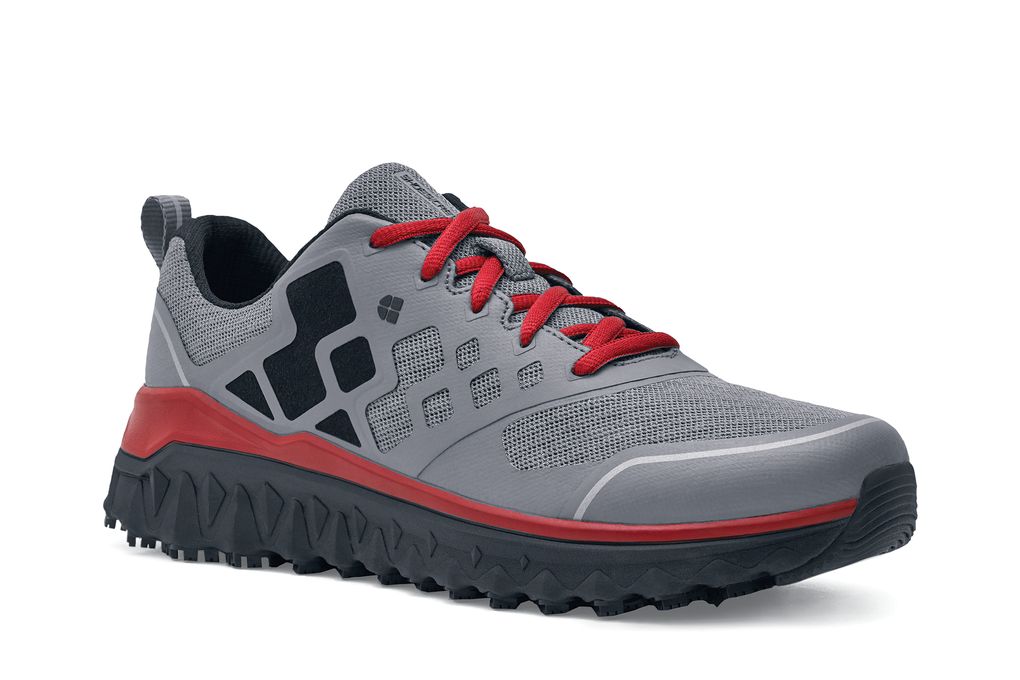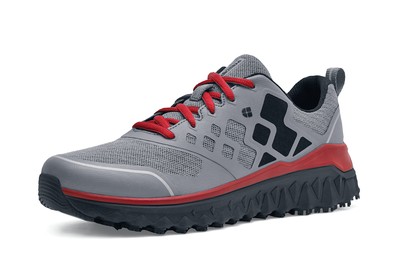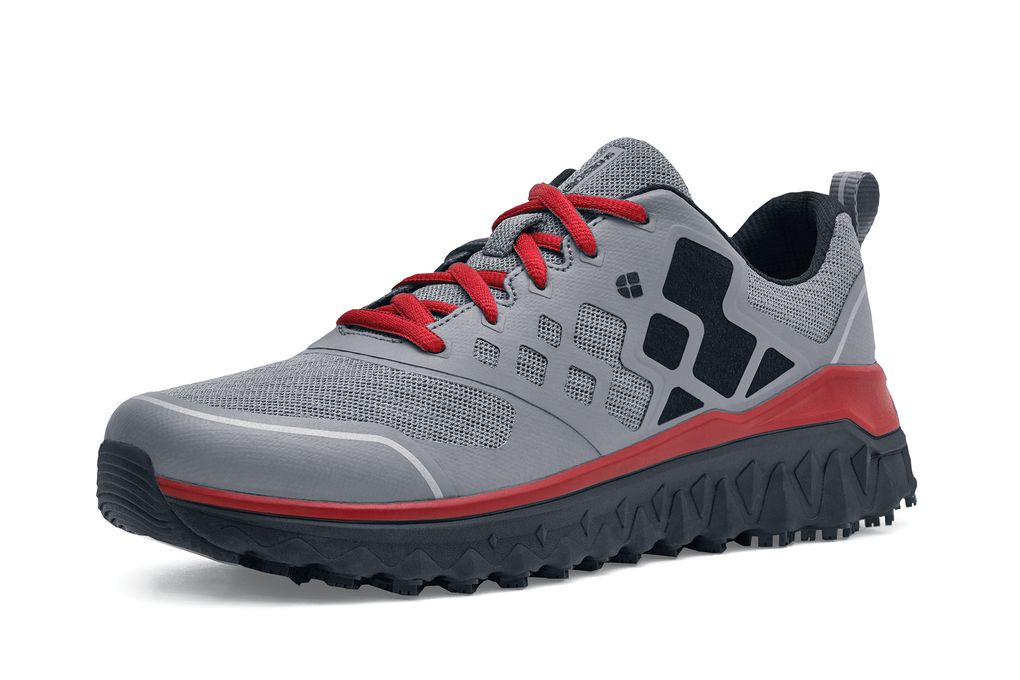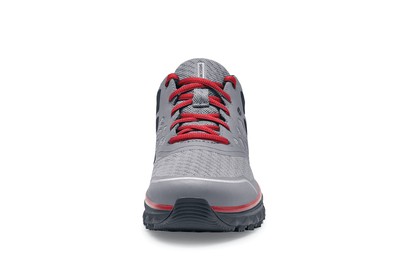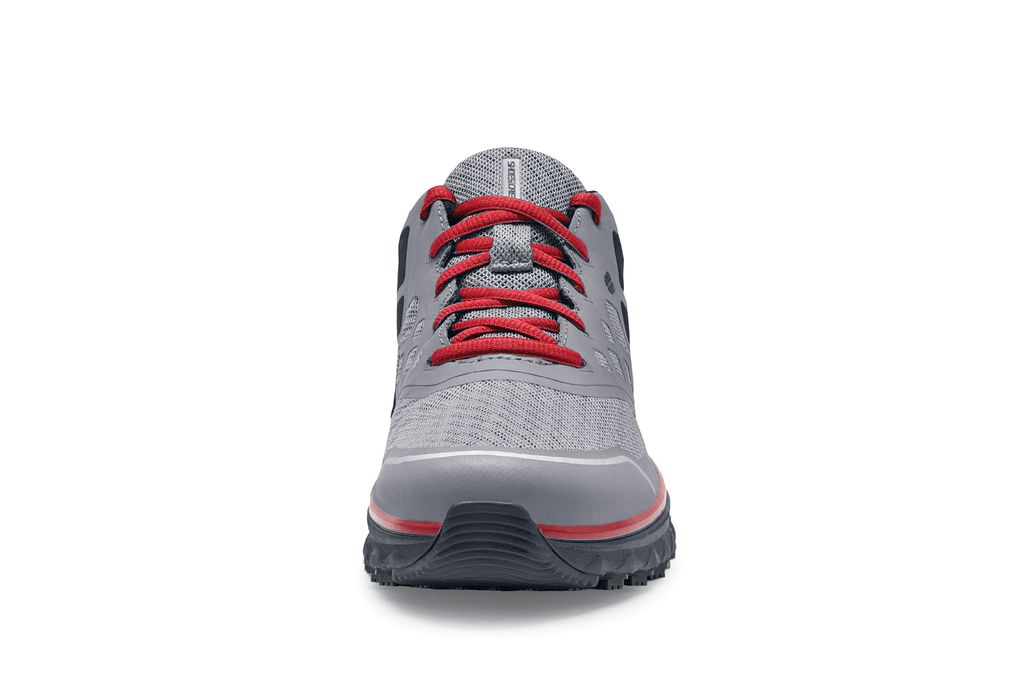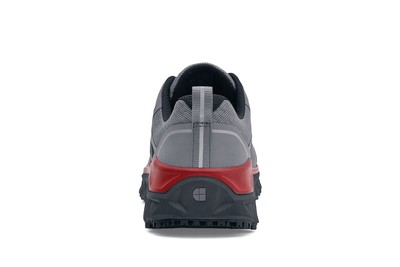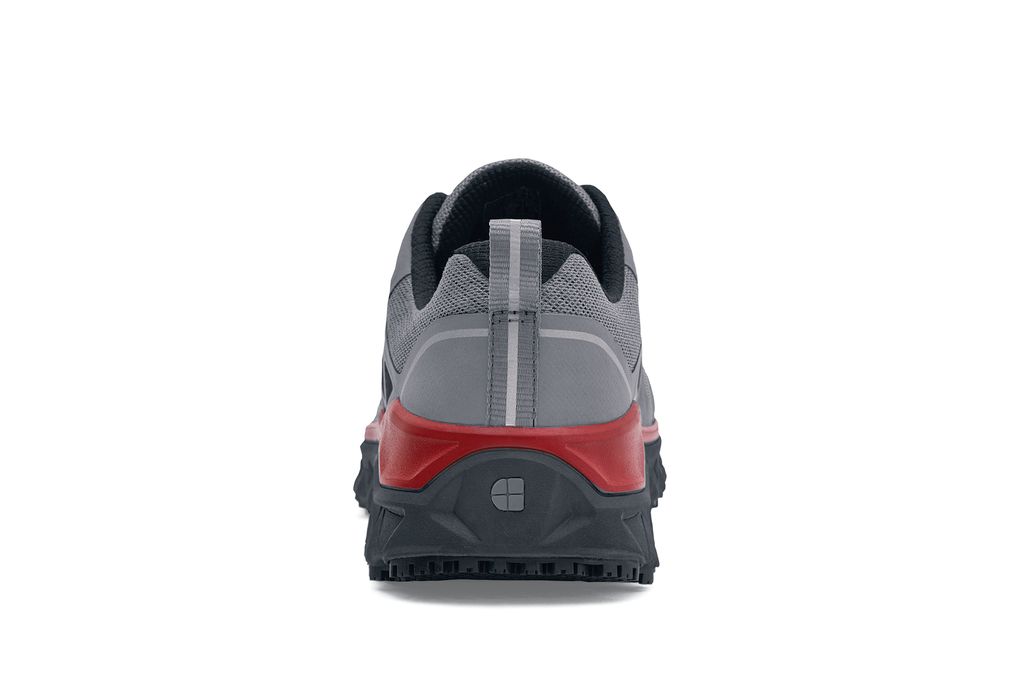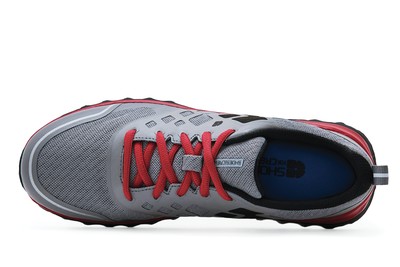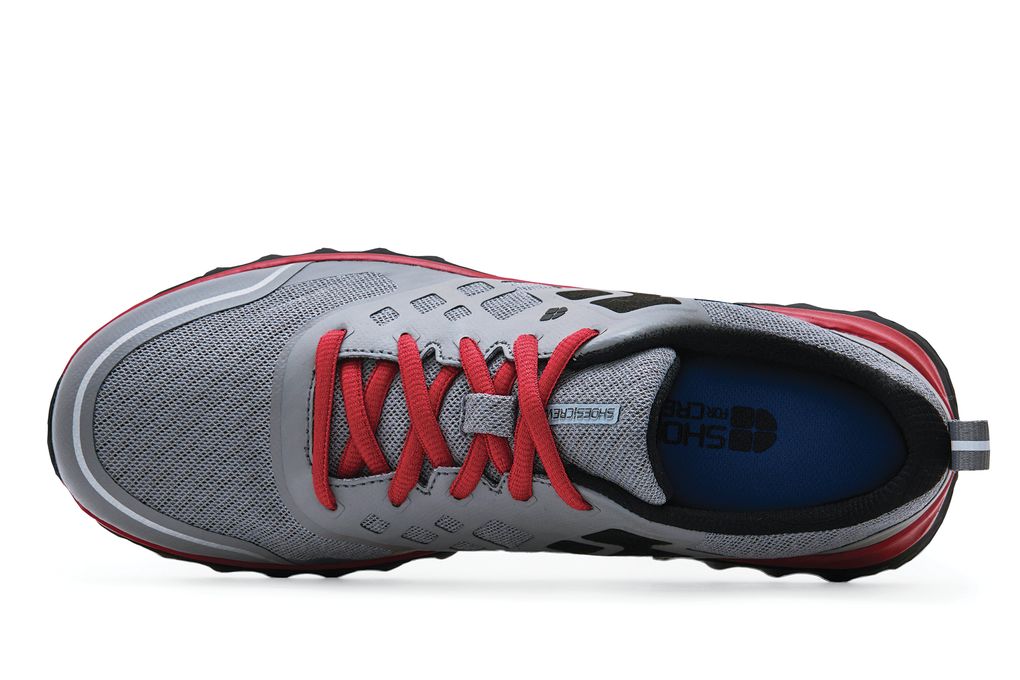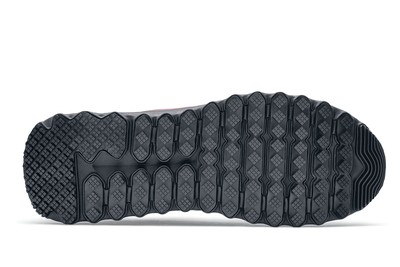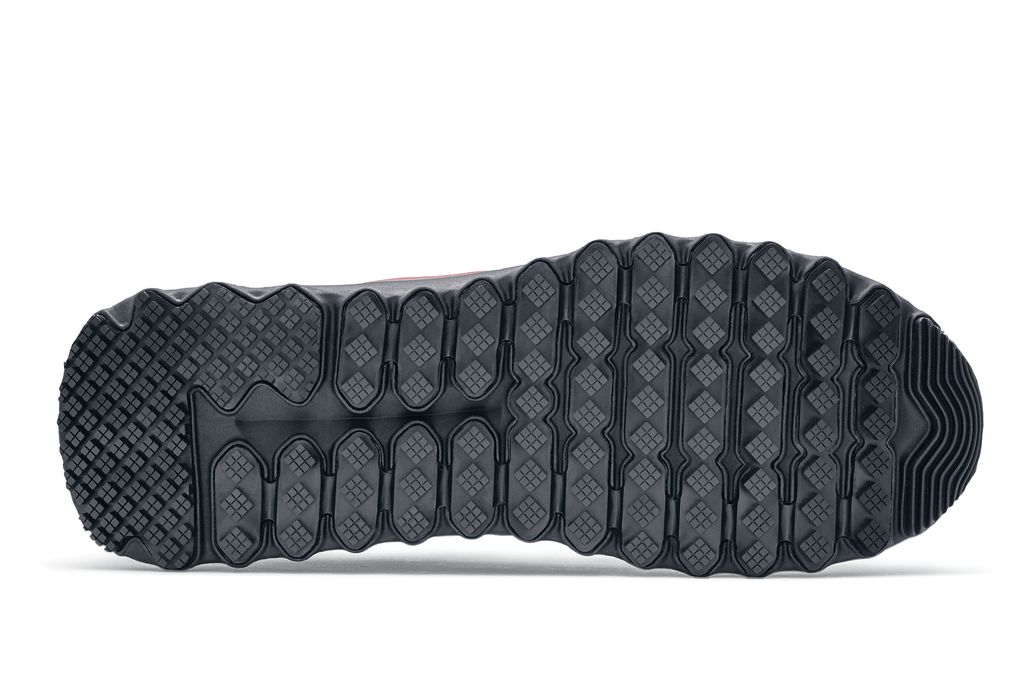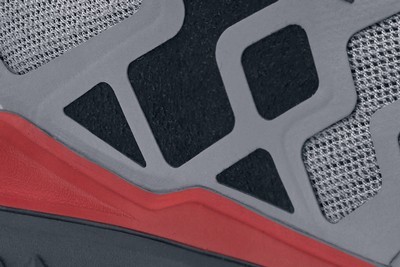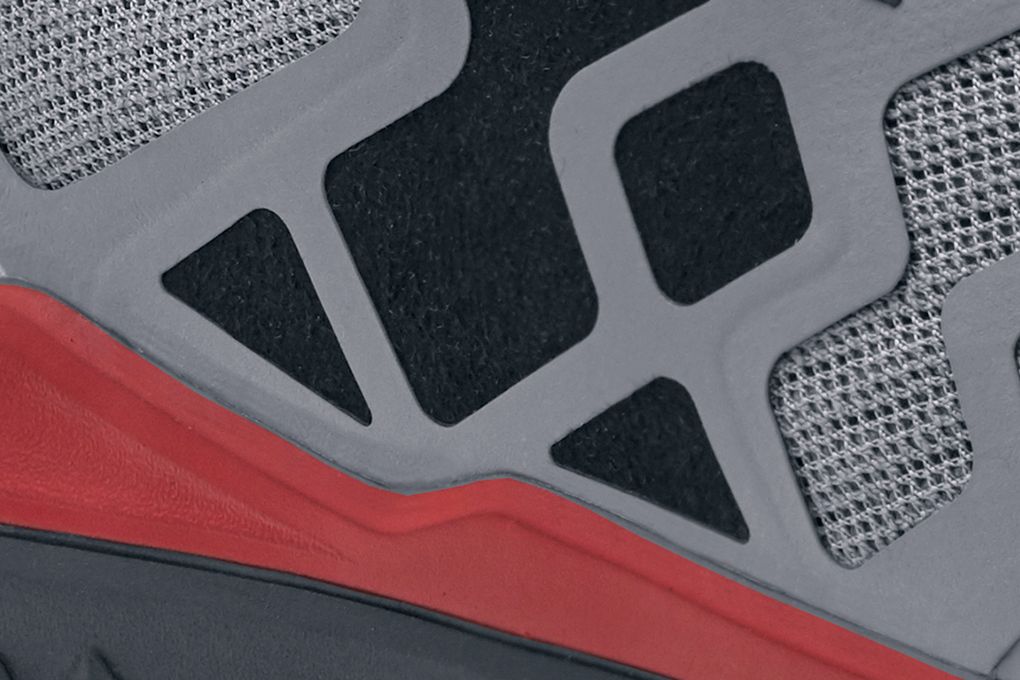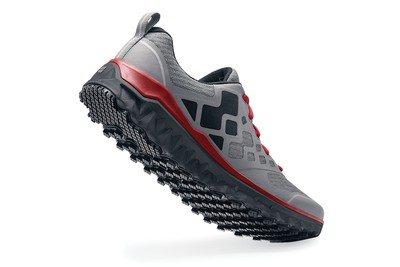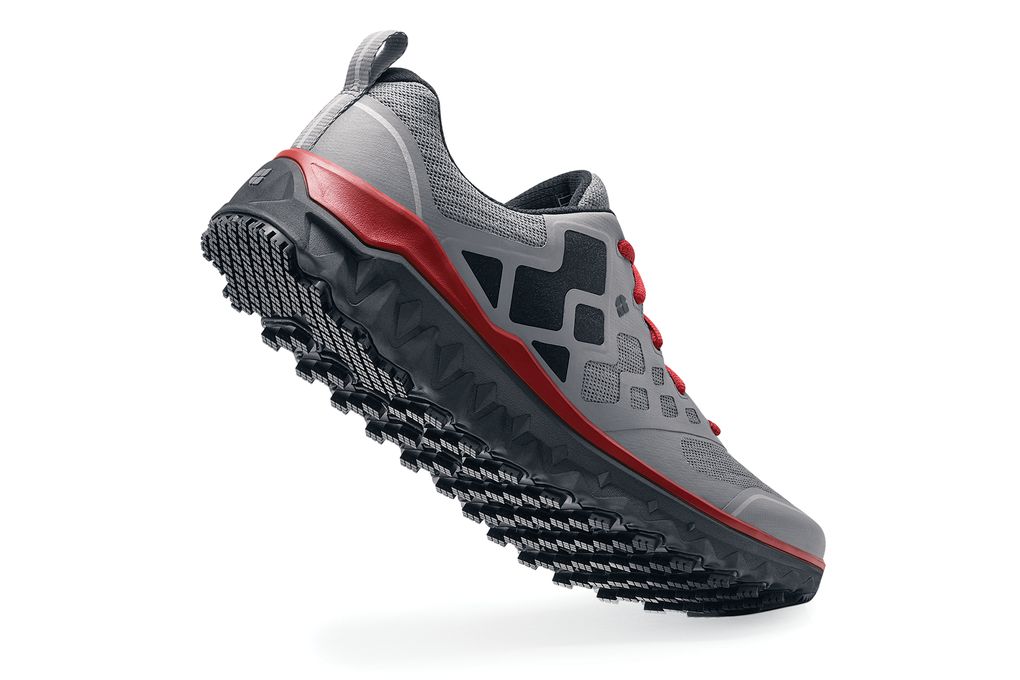 Bridgetown
Men's Gray + Black, Style #26187
Also Available
Our fresh take on the work shoe has all the Elements of Safety you need to get home safe, with a lightweight design and athletic performance. One of the most comfortable shoes you can choose.
Slip Resistant
Superior SFC slip-resistant outsole.
Water-resistant
Treated to repel liquids from the surface.
Extra Cushioning
New insole technology and cushion construction that provides greater comfort.
Natural Fit
A default fit for most sizes of feet.
Lightweight
Lightweight foam compound that makes each step easier.
Ventilated
Strategically placed openings to help keep feet cool.
SpillGuard
A protective membrane lining that helps ward off hot liquids.
TripGuard
Decreased trip hazard zone to allow fluid movement between slippery environments.
Flex Tread
Groove pattern on the outsole that provides comfort by mimicking the foot's natural movement.
Clog-Resistant
Wider spaced traction lugs don't let dirt and debris get stuck in the outsole.
Other Features
Removable cushioned insole
Weight (per shoe): 10.4 oz.
Slip resistant
Clog-resistant outsole with TripGuard
Super lightweight with extra cushioning
Synthetic mesh with protective SpillGuard membrane
I had these shoes for about 3 months wen they started falling apart. The glue that held the soles to the shoe disappeared and I had to reglue them and use silicone so that water wouldnt get in between my shoe itself and the sole. Other than that I was very happy with the comfort, colors and flexibility of the shoe
ron jenkins May 24, 2018
Good shoes. Good price. Just the support is not 5 star but good nonetheless
Donald Williams September 30, 2017
The Bridgetown shoe is a step down and comfort from the marathon but it is a great alternative for a less bulky shoe. I did not care for the red and green person once I ordered them in immediately exchange them for the black that look much better .
Charles Vellier Salesperson July 3, 2017
Very comfortable,lightweight,nice style, slip resistance excellent. Do recommend. Would purchase again.
Reid Nash June 16, 2017
The only thing that I disagree with is this. The picture of the shoe color shown Grey Orange and black. But when my shoes arrived the color is Grey Red and black. That I didn't like. Other than that the shoe is perfect for me. They look stylish and expensive especially with all the heads turning when I walk by. Hopefully they will add the colors Grey Orange and Black.
Kevin Jones Dish Washer June 2, 2017