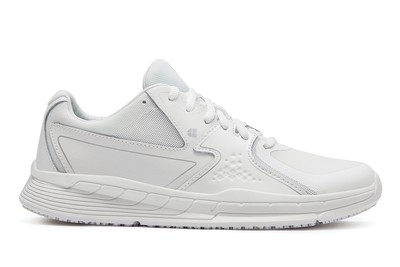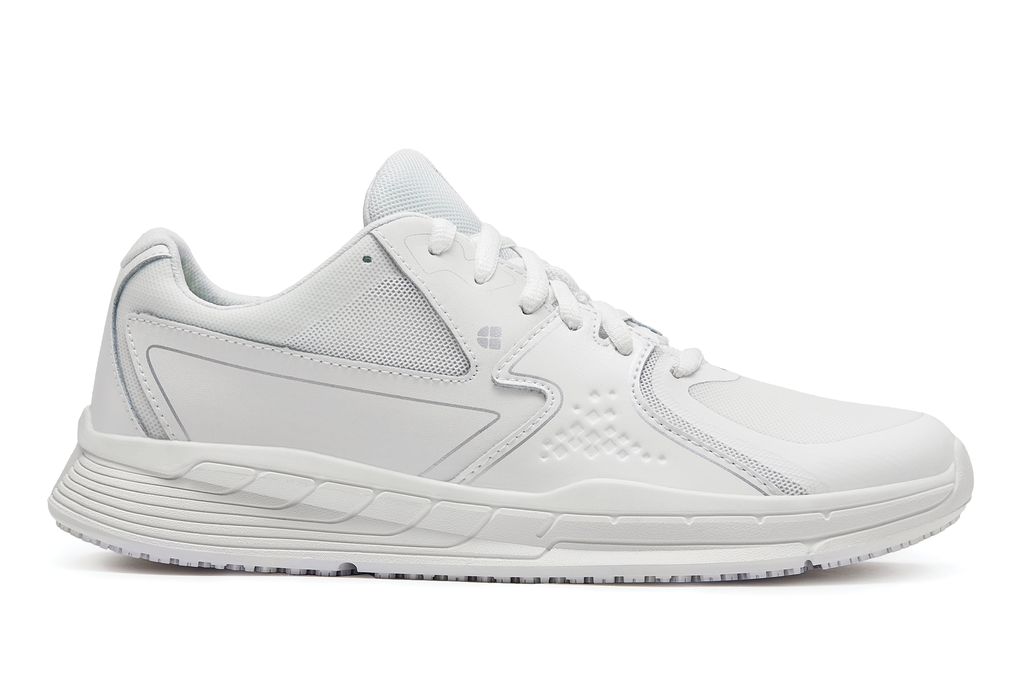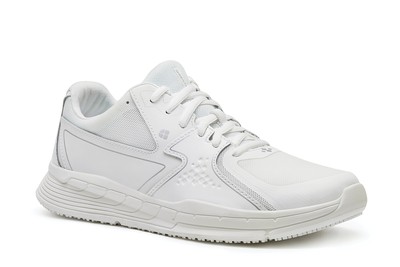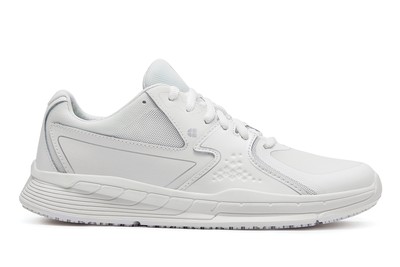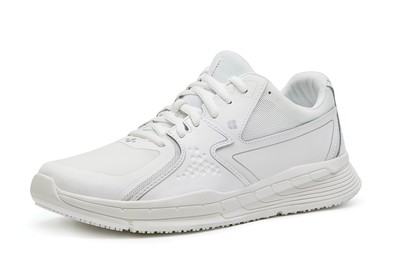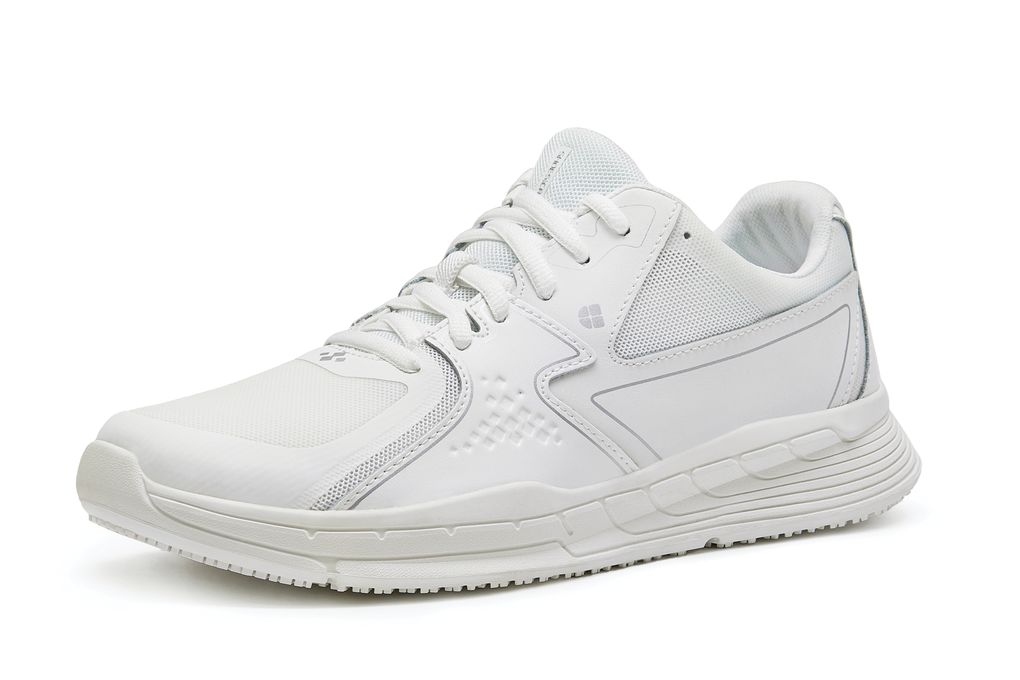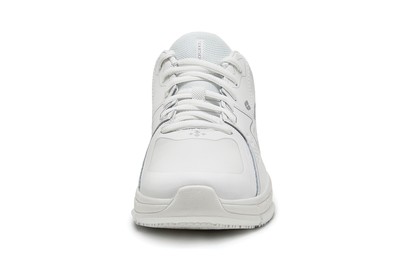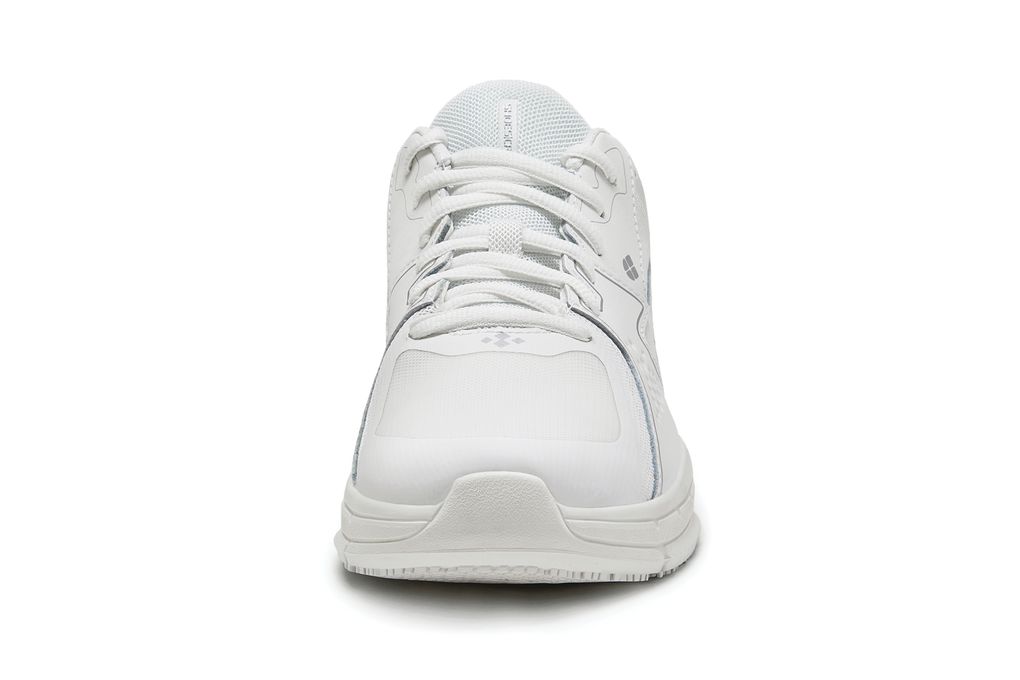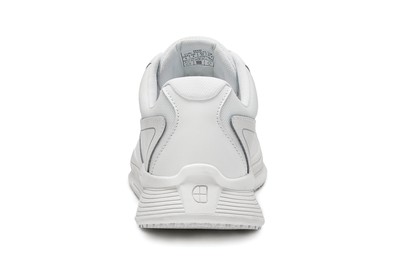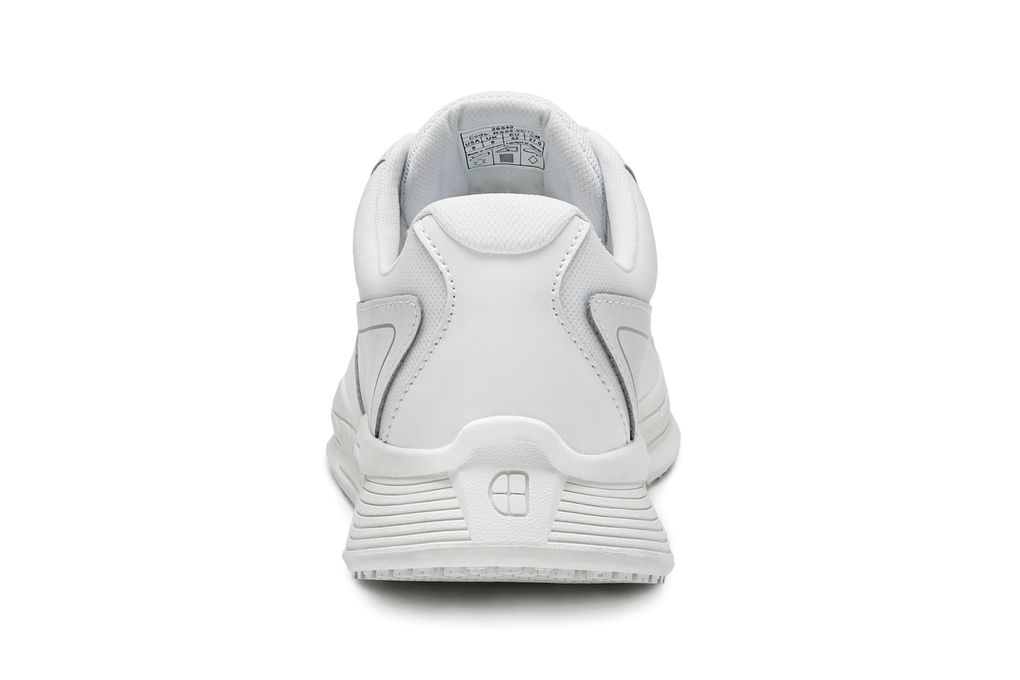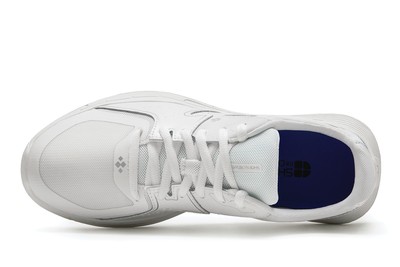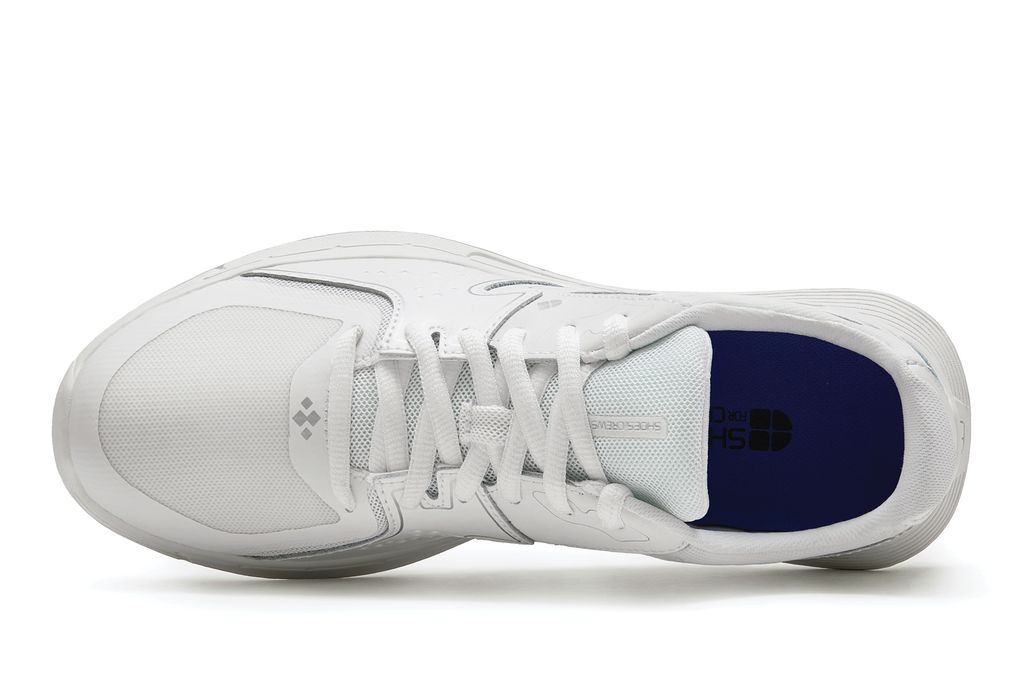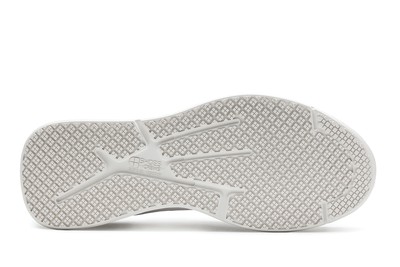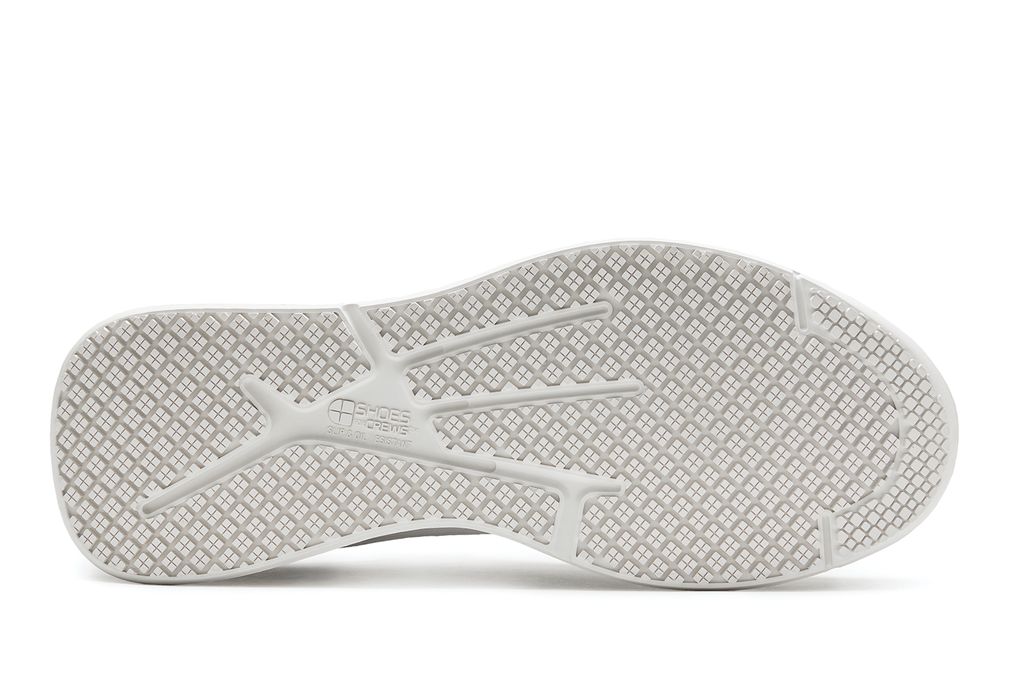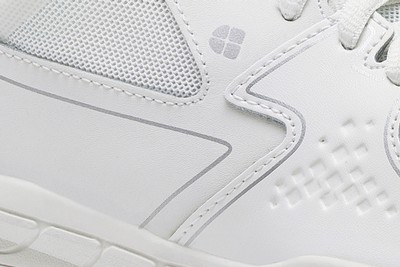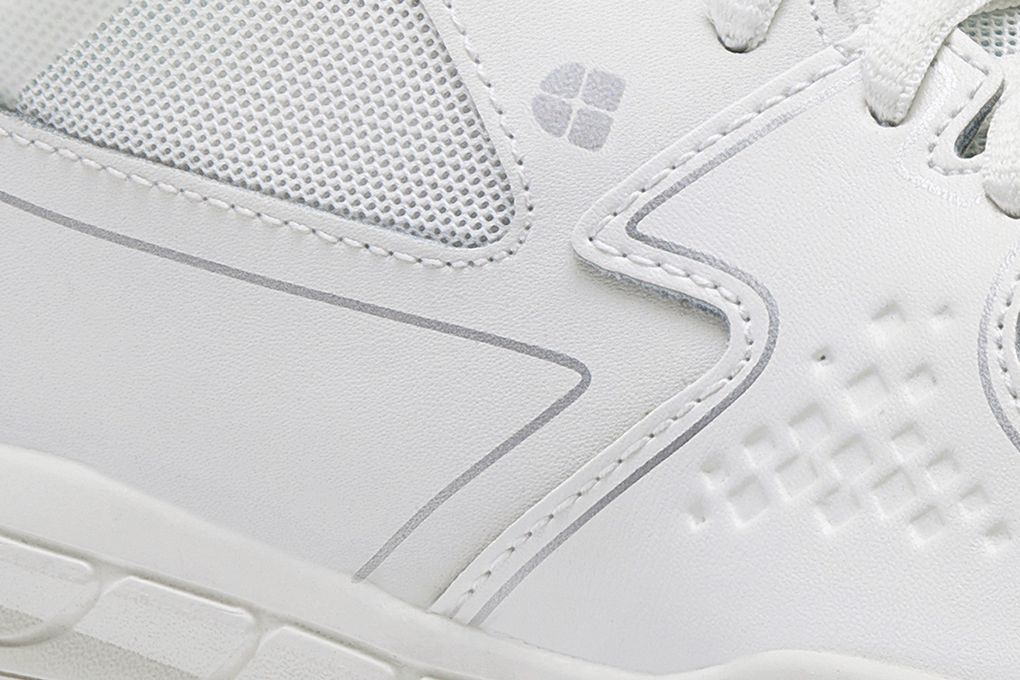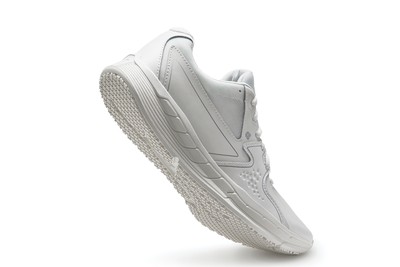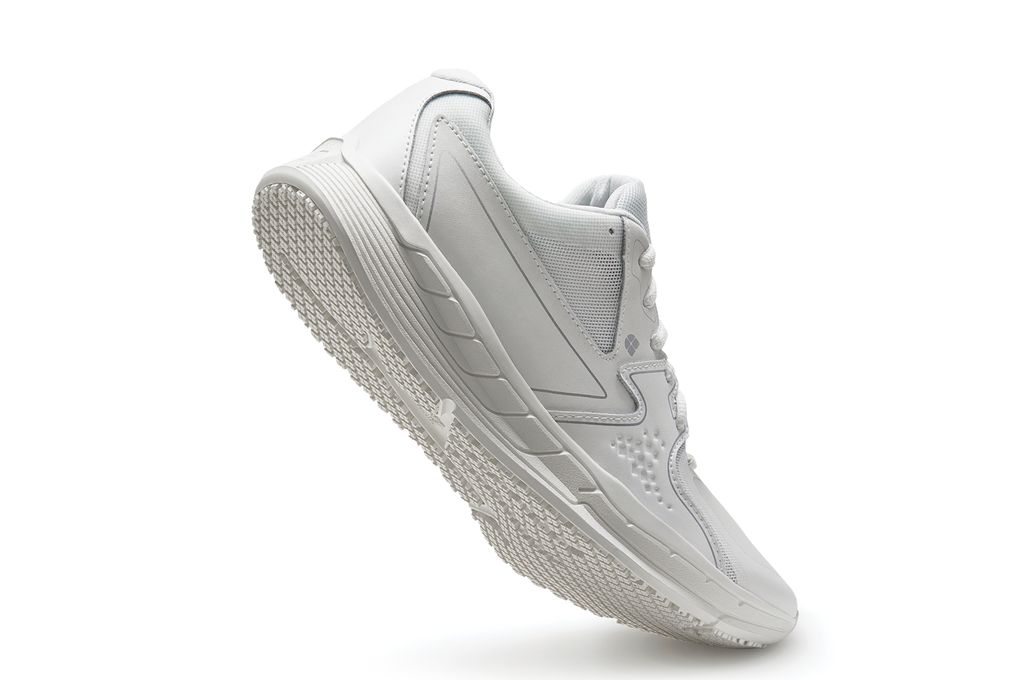 Condor
Men's White, Style #28549
This is a multi-tasking shoe that looks great and gets you home safe at the end of your shift. It's got a wider heel and Zone Traction outsoles to put traction where you need it most.
Water-resistant
Treated to repel liquids.
Leather Upper
Natural material encasing the foot above the sole.
Removable Insole
Insoles are removable to allow for custom insoles or orthotics.
Natural Fit
A natural fit for most sizes of feet.
Ventilated
Strategically placed mesh panels to keep feet cool.
SpillGuard
Protective membrane lining or material overlay that creates a barrier to protect from hot liquids.
TripGuard
Tapered toe decreases trip hazard when moving between different flooring, for example from slippery surfaces to carpet and rugs.
Zone Traction
Combination of environment-specific SFC lug patterns for all-new performance outsoles.
Other Features
Removable cushioned insole
Weight (per shoe): 15.4 oz.
Leather upper
Slip resistant
I have been wearing shoes for crews for years and although the style wasnt the best there were not many options for a white, slip resistant, athletic style shoe. I LOVE the new style shoe, the fit and the weight are much better as is the material. The leather on the old shoe would soil easily and would not clean up well. The heel tab and collar of the old style would not last half the life of the shoe and was a constant bother because it would tear up and expose the hard liner. I have only worn the new style for a couple of shifts but can already tell they are of a much better quality. I hope the new shoes longevity is as good as the appearance, time will tell.
richard sloan Owner/Operator July 21, 2017