New Balance Rush v3
is rated out of
5
by
28
.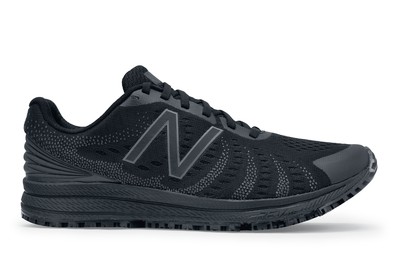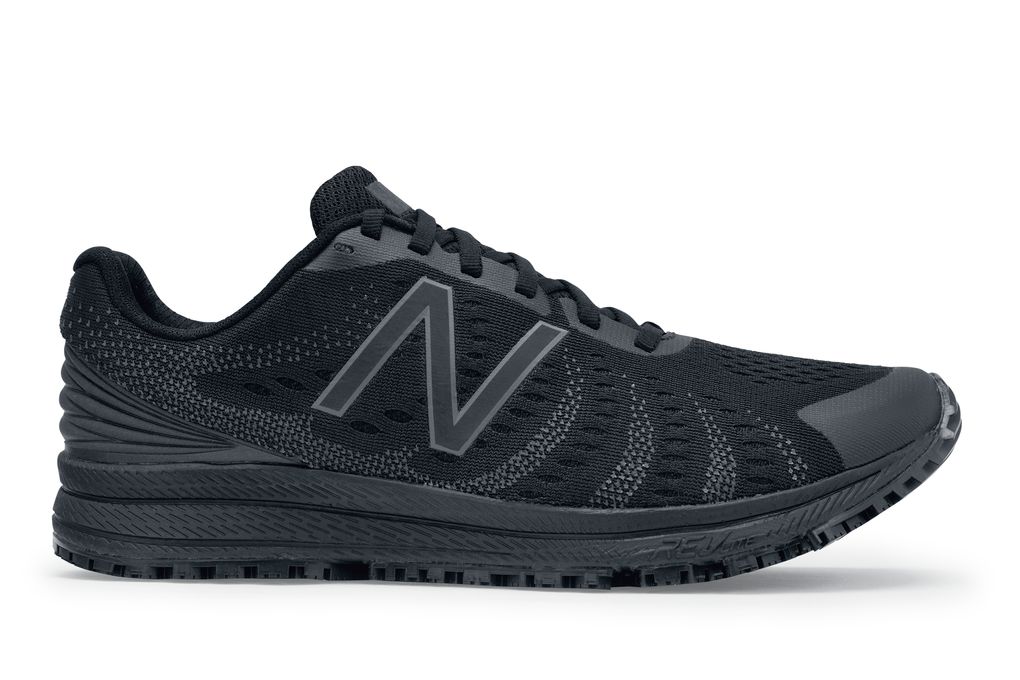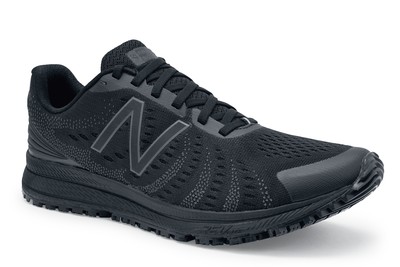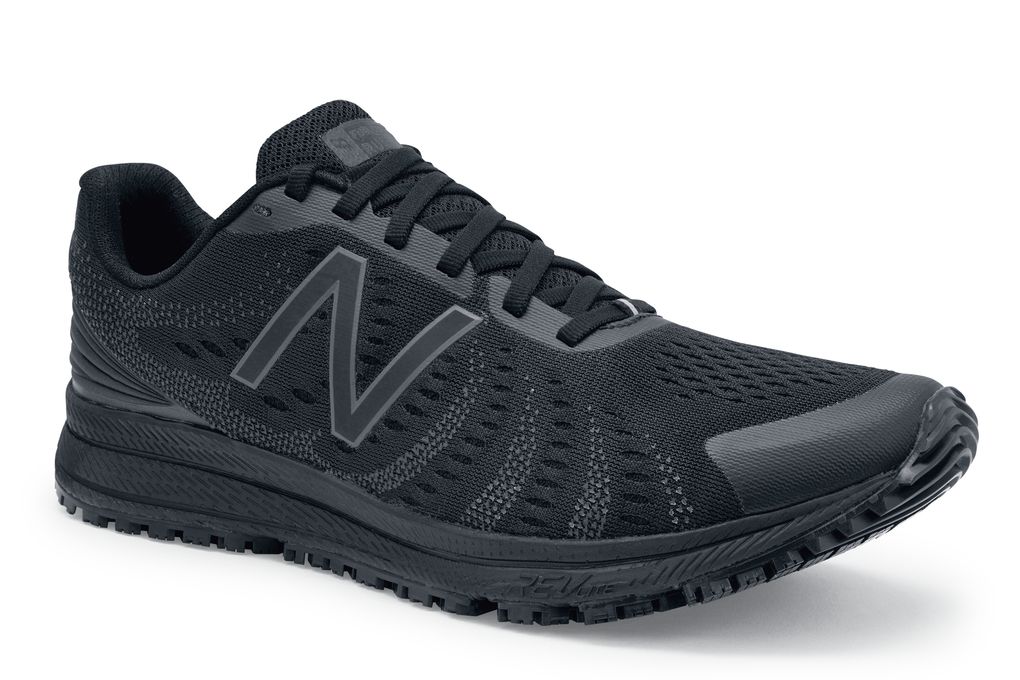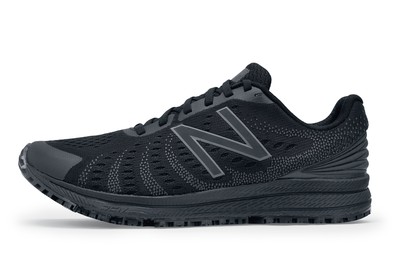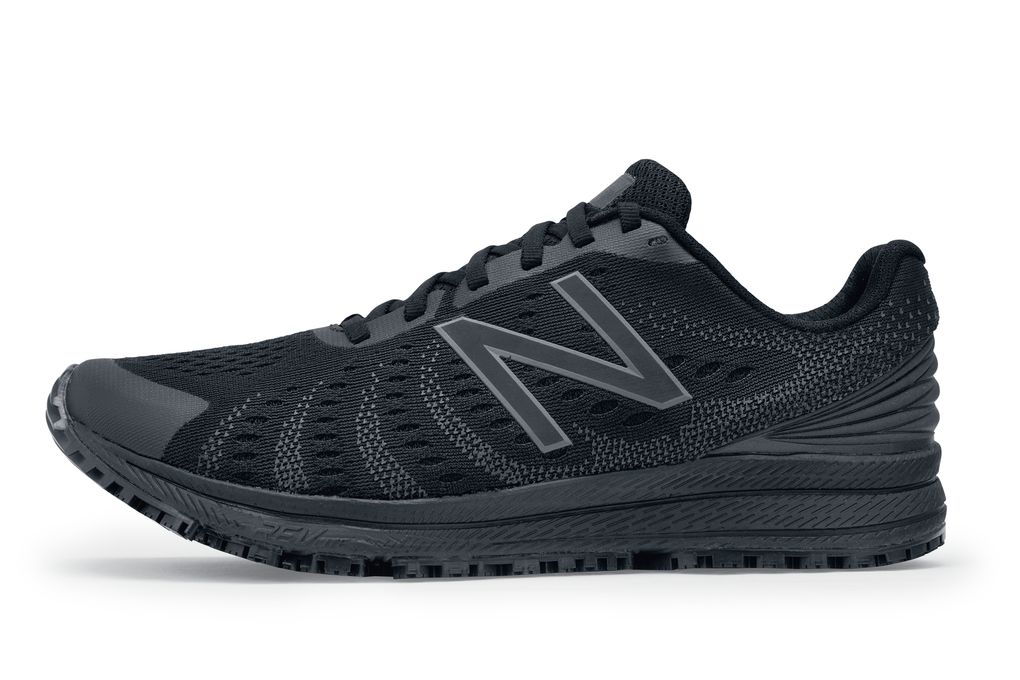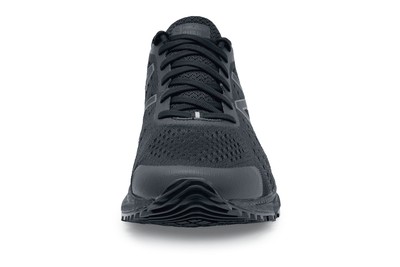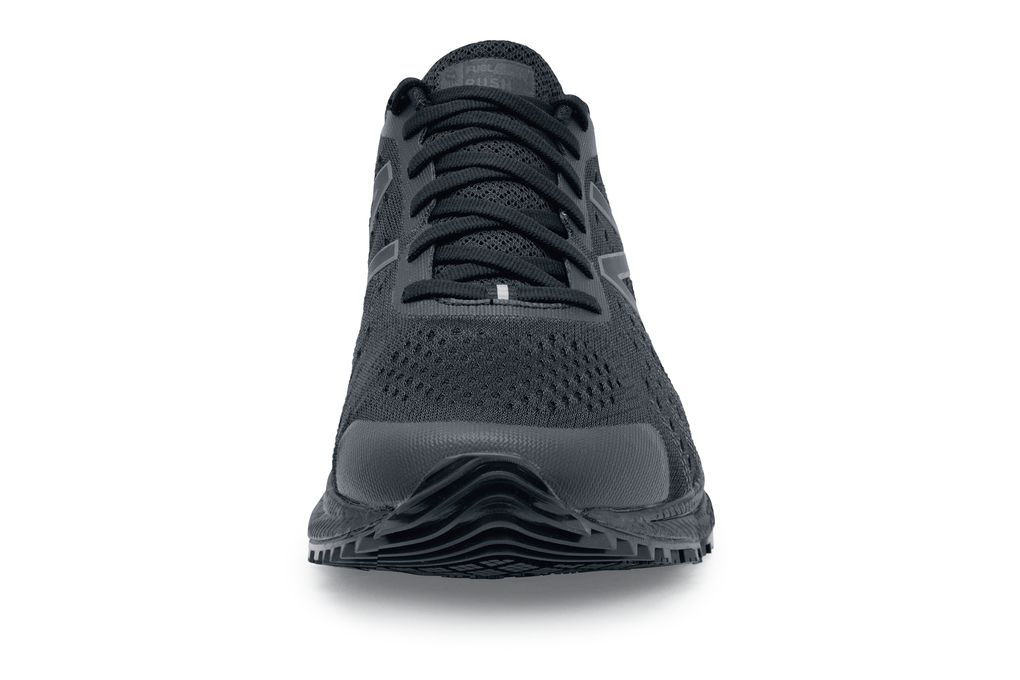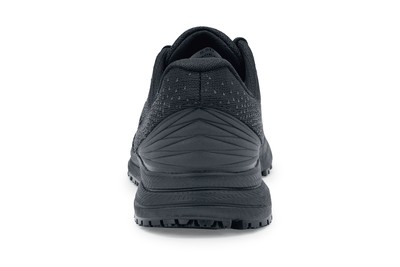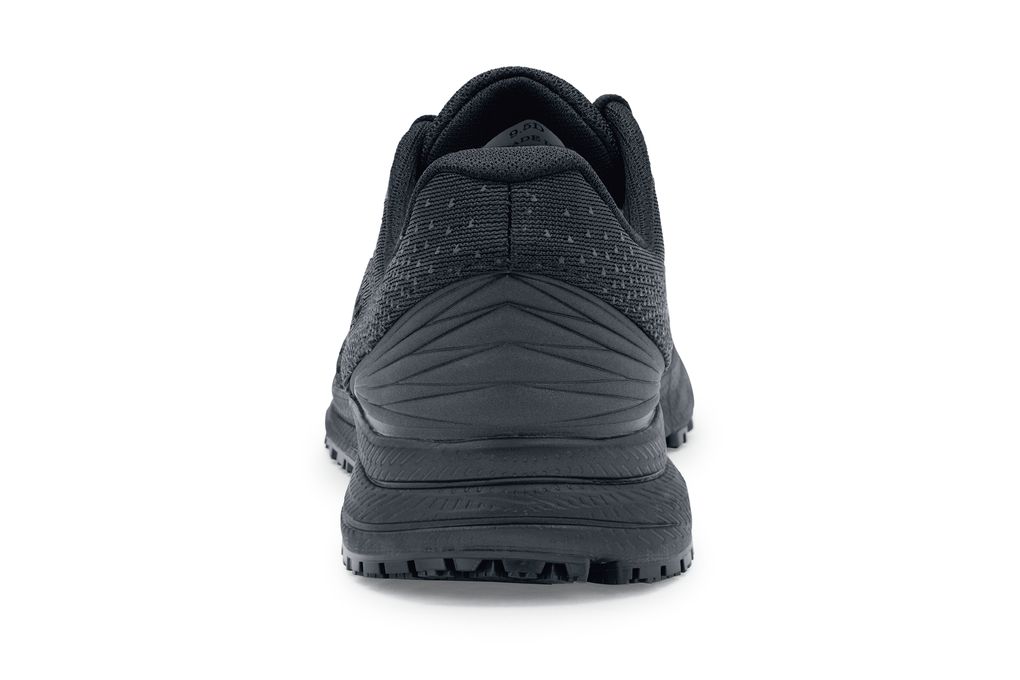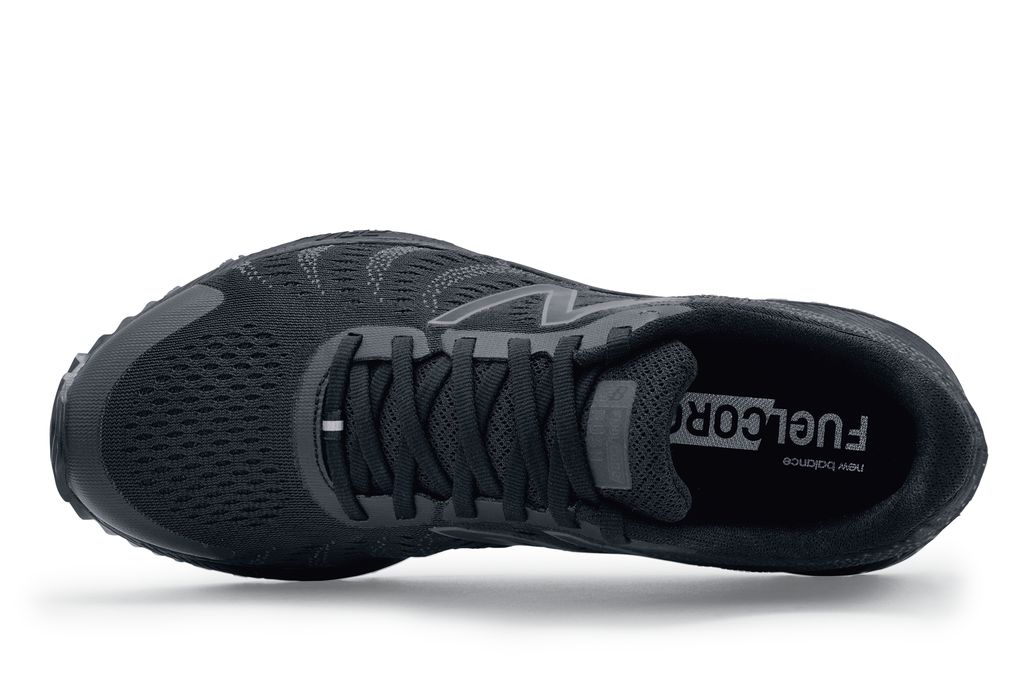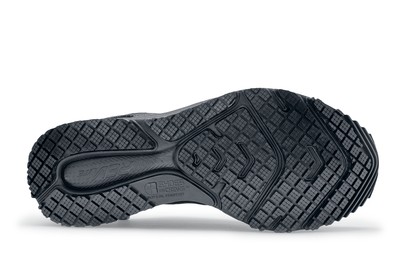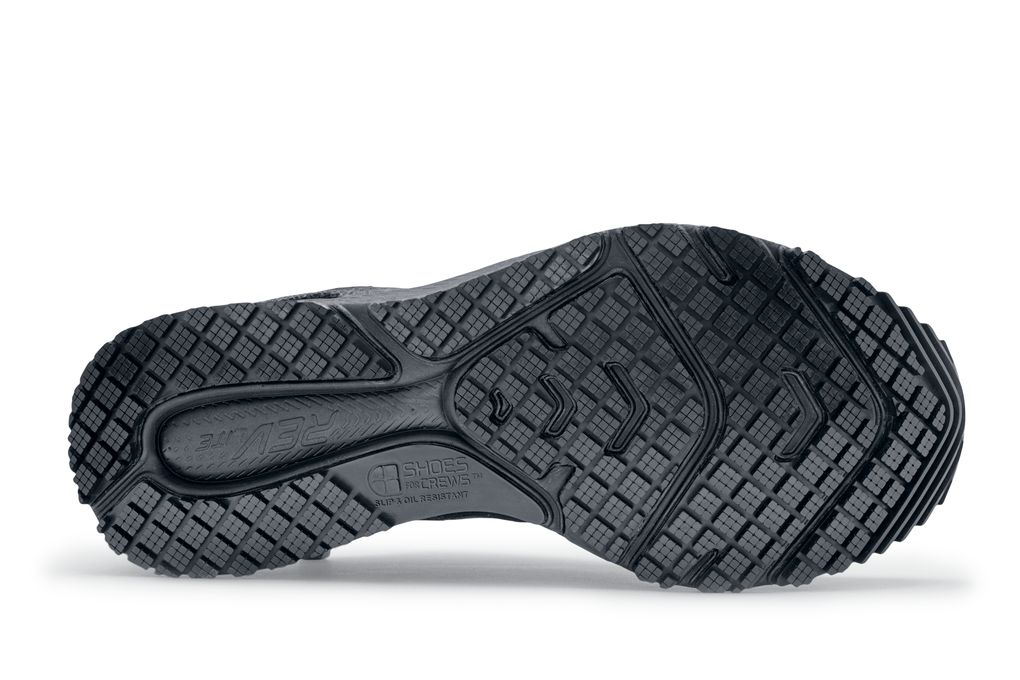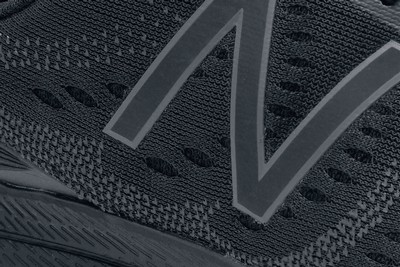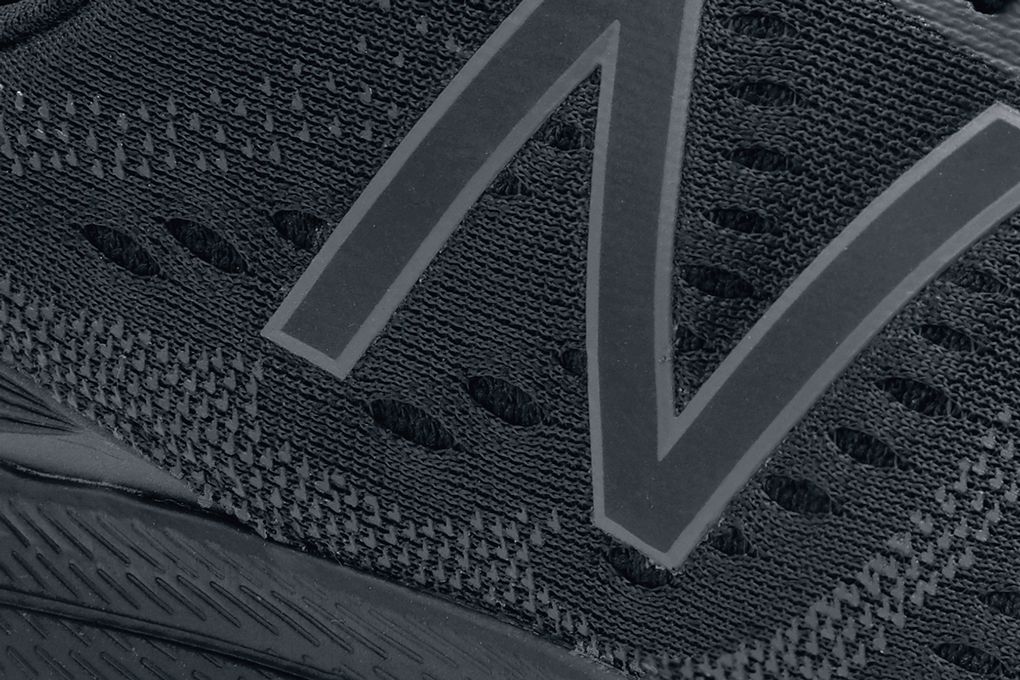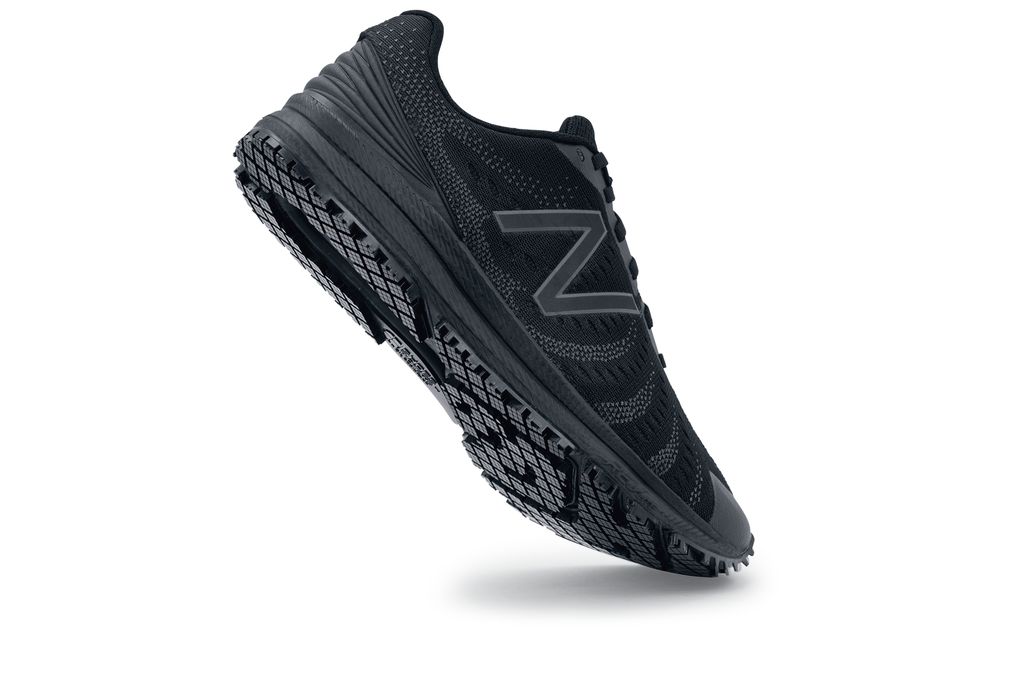 New Balance Rush v3
New Balance
Men's Black, Style# 28837
Description and features:
Take control of your safety in comfort and style with the Rush v3 from New Balance. This fun athletic sneaker features a Shoes For Crews slip-resistant outsole, a breathable mesh upper, and a REVlite midsole for a lightweight ride.
Slip Resistant: New Balance comfort plus exclusive outsole traction by Shoes For Crews
TripGuard: Decreased trip hazard zone to allow fluid movement between slippery environments.
Lightweight and stability-enhancing
Also Available
Rated 5 out of 5
by
Adrian
from
Definitely a great shoe
I'm not one to hesitate to spend good money on a product if it means the product will give me what I paid for. I purchased these in March of this year for my 2nd job as a server & even when I took them out of the box, I knew I was getting what I was paying for. They were/are so lightweight! The fit they provide when I wear them is comfortable as well, as you would expect from a New Balance shoe. As the months have went by, I've kept an eye on them to see how the wear & tear is going. Even after 6 months, these shoes are going strong. If you're sitting in the fence about purchasing these, I would say take the shot & go for it! You will thank yourself & your feet will thank you more Also, they do run a size larger so, order 1 size up & you're golden.
Date published: 2019-09-22
Rated 4 out of 5
by
Anonymous
from
I am on my feet 15 hrs a day in these shoes. They are by far the most comfortable work shoe I have ever had. As a machine operator I work with and around oil and this shoe grips like there isn't even oil on the floor. My only complaint is, I have had the shoes for about 3 weeks and the soles of the shoe are start to come off in some spots.
Date published: 2018-07-20
Rated 2 out of 5
by
marklon84
from
Tread issues
These shoes are super comfortable. However, the tread easily peels away from the sole of the shoe. I sent one pair back, and the replacement did the same thing.
Date published: 2018-12-03
Rated 2 out of 5
by
Jeffk
from
Very light, comfy but not worth $100
Once again a $100 pair of shoes from SFC don't make it 6 months before the toe area start to tear apart, exposing my toes and sock. This is a recurring issue for me and have only ever had 1 pair of $100+ MOZO that made it further than 6 months. I cannot afford to buy $90 shoes every few months so these will likely be my last pair
Date published: 2019-04-28
Rated 5 out of 5
by
JakeLV
from
Super comfortable!!
I work in an Automotive shop as a manager. On my feet for 12 hours a day In pretty nasty conditions. These shoes do a great job! These are the most comfortable ones I have received off this site. My only complaint, is that the bottoms are starting to fray off in parts after about a month. Hopefully, they upgrade the soles soon
Date published: 2018-09-01
Rated 5 out of 5
by
Juanzworld
from
Better than expected
The shoes look great. They are comfortable and o course slip resistant. I bought a size bigger as suggested and I am pleased with the fit.
Date published: 2019-11-02
Rated 5 out of 5
by
Kokoluv
from
$$$$well spent.
In this case, you get what you pay for. Had these 4 about a month, no signs of wear or tear at all. I've been having foot problems for a couple of years now, but these have been a saving grace. No more foot pain, or my feet feeling like concrete in the morning. I'm a larger dude, 280 or more and I thank God for the relief. As I try to lose some weight, these will probably feel even better. I'm buying some more soon.
Date published: 2021-04-03
Rated 5 out of 5
by
Mikekozy44
from
Light, comfortable, sleek
Shoes for crews has never let me down. Have been using them for over a decade, and now that they have partnered with New Balance they are even better. This shoe is very light , barely feels like I have anything on. I usually add my own purchased insole from another company but didn't have to this time. The traction is great too. I can stop on a dime. The design is super sleek. Sometimes work shoes can look clunky like monster shoes, not in this case. Definitely recommend anyone in the service industry to purchase these shoes
Date published: 2020-10-26