Stride
is rated out of
5
by
13
.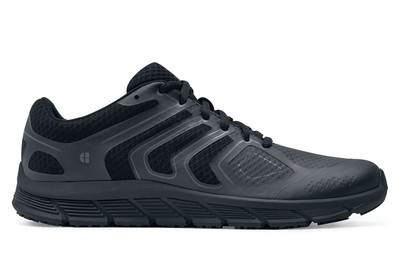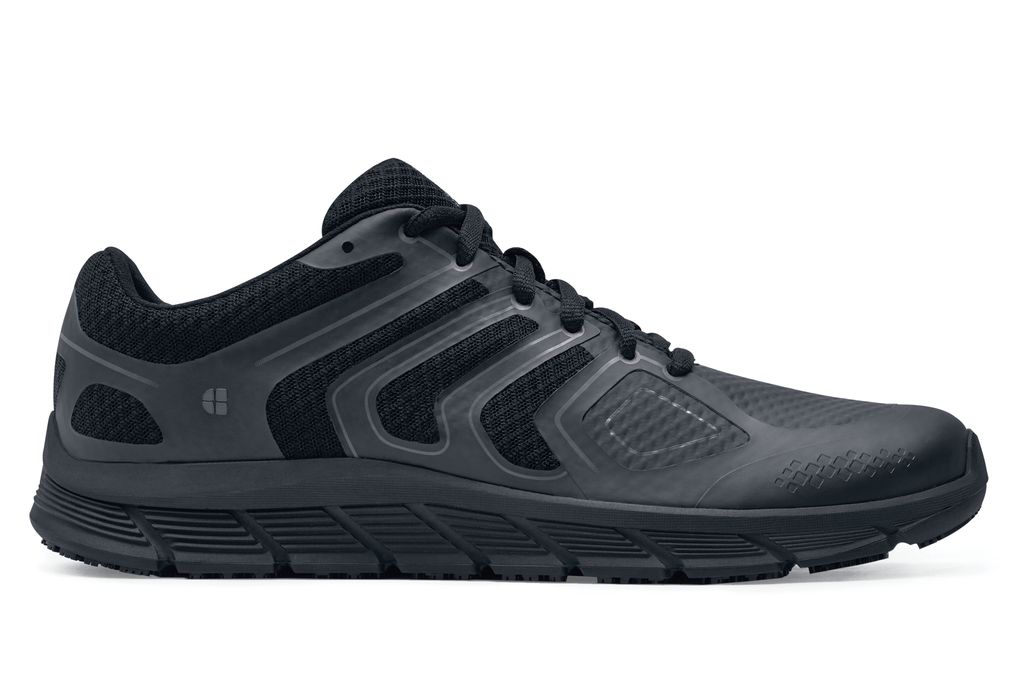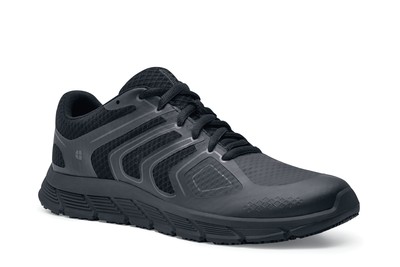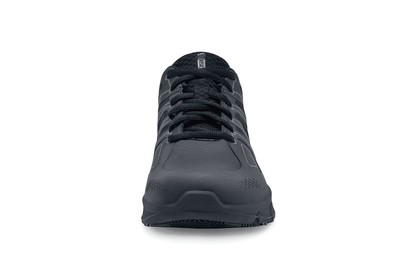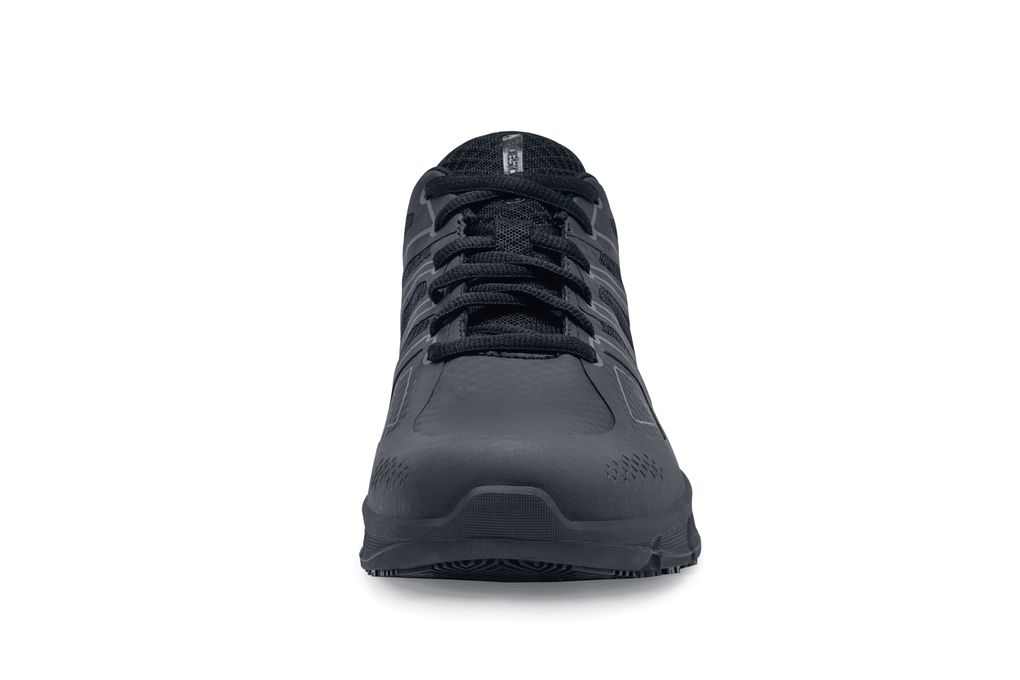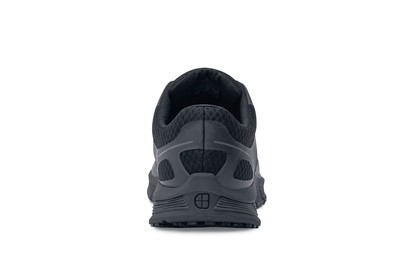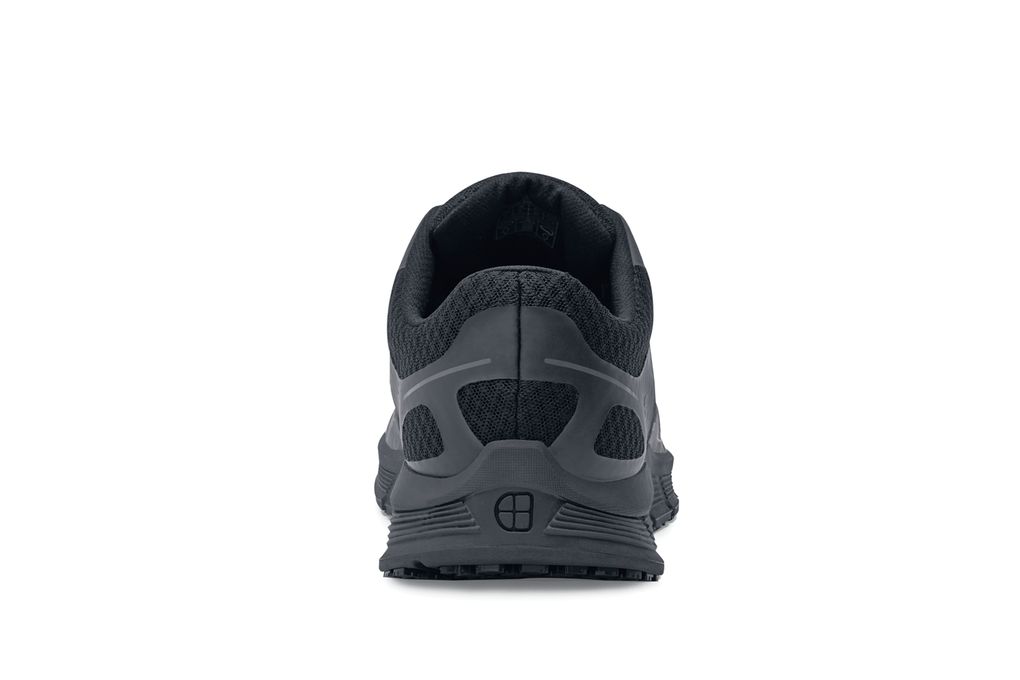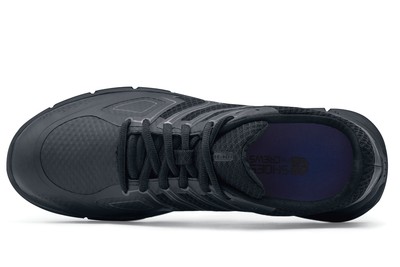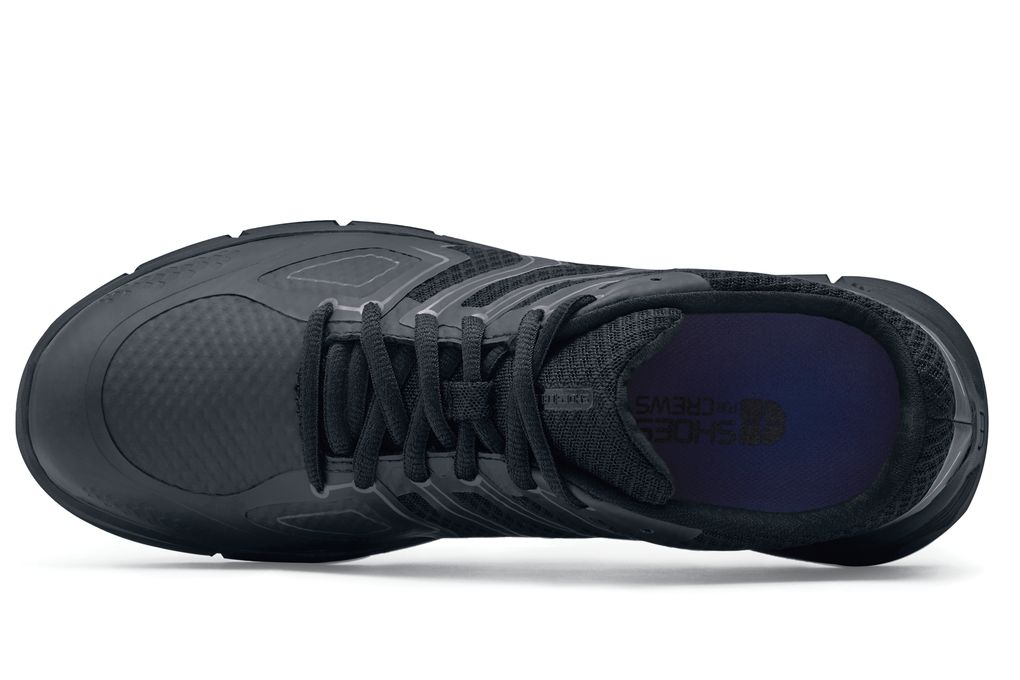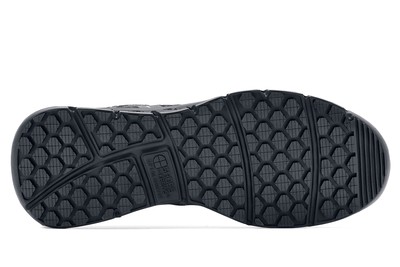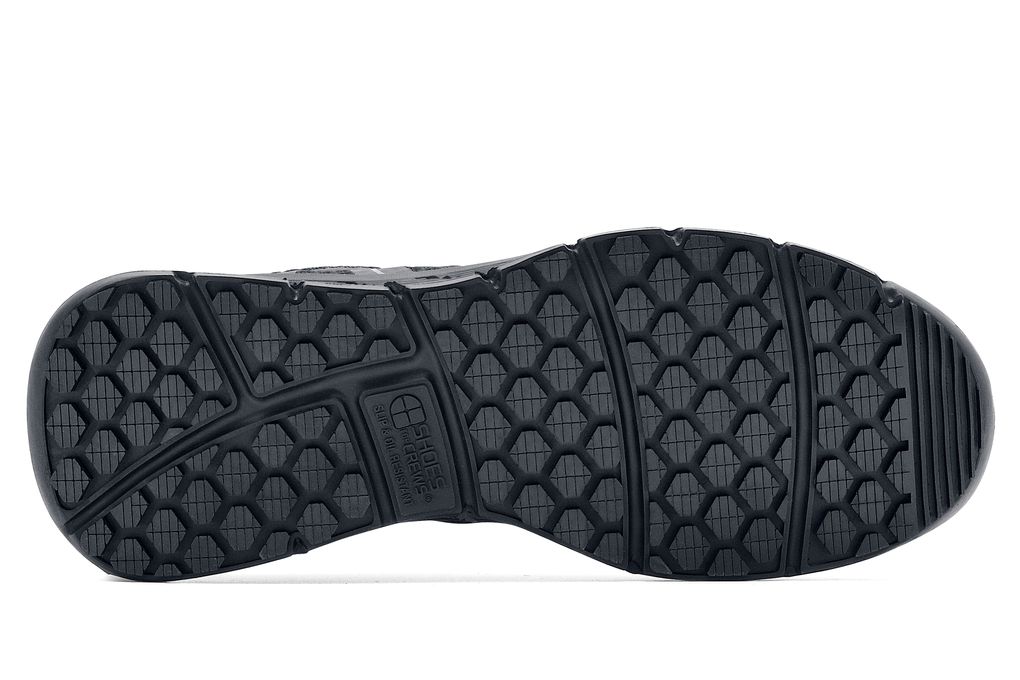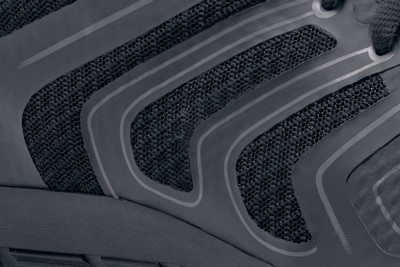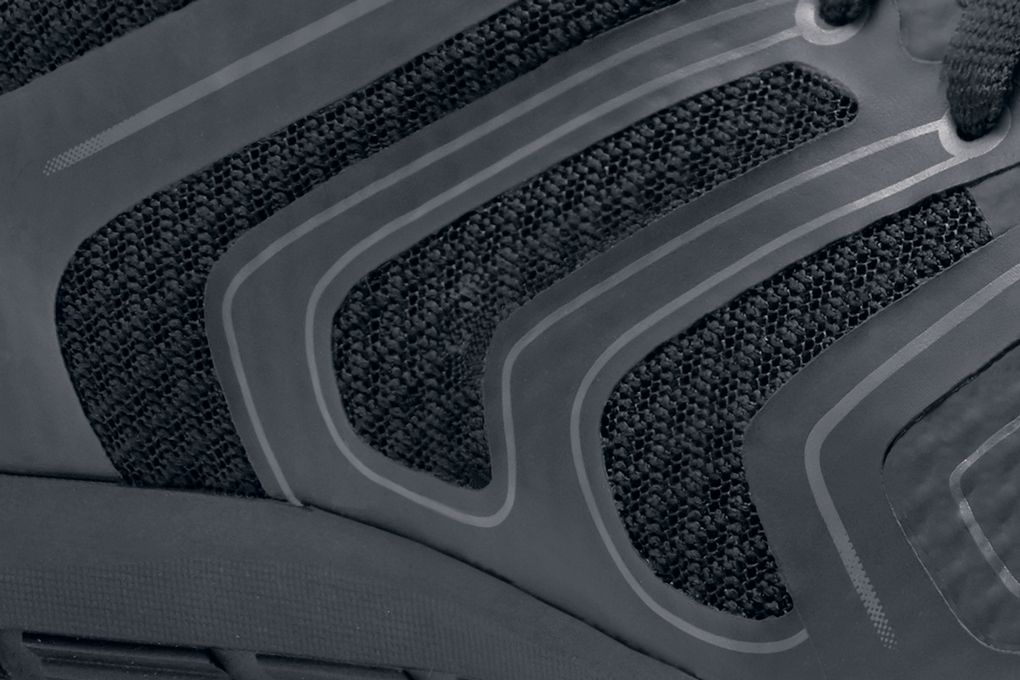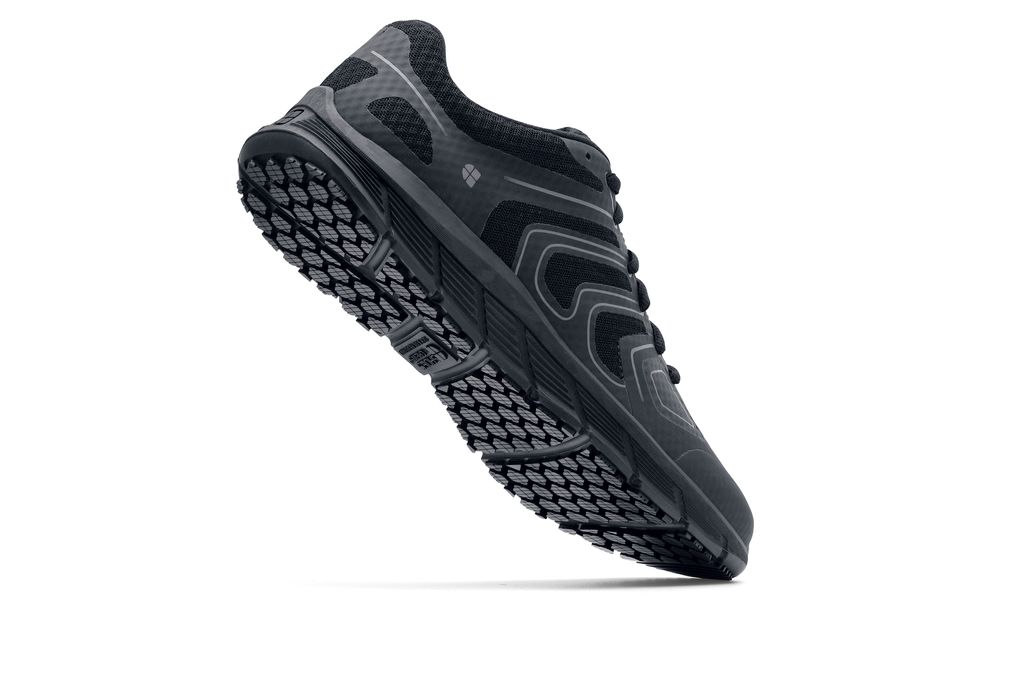 Stride
Men's Black, Style# 29464
Description and features:
A performance work shoe inspired by athletic designs, now with Spill Guard and TripGuard to protect you, slip-resistant Zone Traction and Flex Tread to keep you safe and comfortable.
Slip Resistant: Superior SFC slip-resistant outsole.
Water-resistant: Treated to repel liquids from the surface.
Natural Fit: A default fit for most sizes of feet.
Rated 5 out of 5
by
mickeymje
from
Comfortable and affordable
I work at Starbucks as a shift manager so i am always on my feet moving all over the store. I bought these shoes because they looked comfortable. Well they are! They are sturdy and my feet stay warm in the cold as i live in New England.
Date published: 2019-03-07
Rated 5 out of 5
by
DRC1
from
cool
I clean roof's for a living. You never want your feet to slip or even budge. These Strides stick really well, they're lite, comfortable and my legs and feet are not fatigued at the end of the day. I have bought a dozen of the Strides over the years and a few other different types of shoes for crews sneakers and they all work really well, I just prefer Strides over all because of the way they conform to my feet and they through several jobs, and my work is brutal on shoes
Date published: 2019-11-23
Rated 5 out of 5
by
Beau
from
So comfortable!
So comfortable! Like wearing a soft glove with a soft air type landing in each step.
Date published: 2019-07-13
Rated 5 out of 5
by
Ivan21
from
Very comfortable!
Shoes are a lot better than expected! Very light and very comfortable.
Date published: 2019-06-01
Rated 5 out of 5
by
jeff3030
from
Like having clouds wrapped around your feet
I loved these shoes the second I tried them on (which arrived a day early I might add!) however the smaller size the site suggested I order was a little too snug, so I exchanged them. The process was so fast and effortless I had my new pair 2 days later and they're perfect.
Date published: 2019-08-16
Rated 1 out of 5
by
Allan J.
from
These are probably some of the most comfortable shoes I've ever worn and were a pleasure to work all day in, right up until the sides pulled away from the shoe uppers and they started separating from the soles. The Evolution II shoes I bought on the same order still look brand new. I will order another pair of those to replace these.
Date published: 2018-01-27
Rated 1 out of 5
by
Mykimus
from
Sizing is not done well
I know it says to oder a half size smaller, and boy are they half right! I normally wear a 12 and ordered 12s but lo and behold, they were too big. So i sent them back, and waited another week for the 11 1/2 to come in only to find that its uncomfortably small. So now I have an extra pair of unused SFC sitting in the box still that will probably just get donated to goodwill. From now on i buy shoes in store so I can try them on I guess, its just hardto find quality non slips in store.
Date published: 2019-12-12
Rated 4 out of 5
by
Brendon94
from
Great besides they smell.
Of the 4 pairs of Shoes-For-Crews brand shoes I've purchased now, this is (surprisingly) the only one to not completely fall apart after coming into contact with water. The comfort (which SFC seems to always be on point with) is fantastic, it is almost like not wearing shoes. It does it's job as a safety shoe and not a single slip yet. My only issue is the smell. This also applies to all 4 pairs of SFC brand shoes I've bought. After a few weeks of wearing them the smell becomes horrendous, bad enough that I have to leave them on my front porch or else the entire house will stink, not even my 3 year old work boots for my second lawn job that literally trek through swamp water and mud smell this bad. But if smell isn't an issue for you or you leave your shoes in a locker at work, these are pretty much perfect.
Date published: 2019-12-02