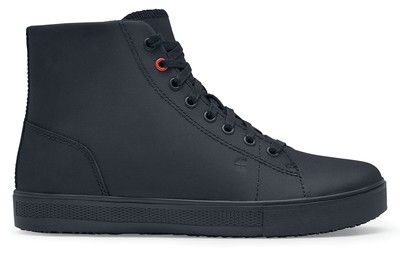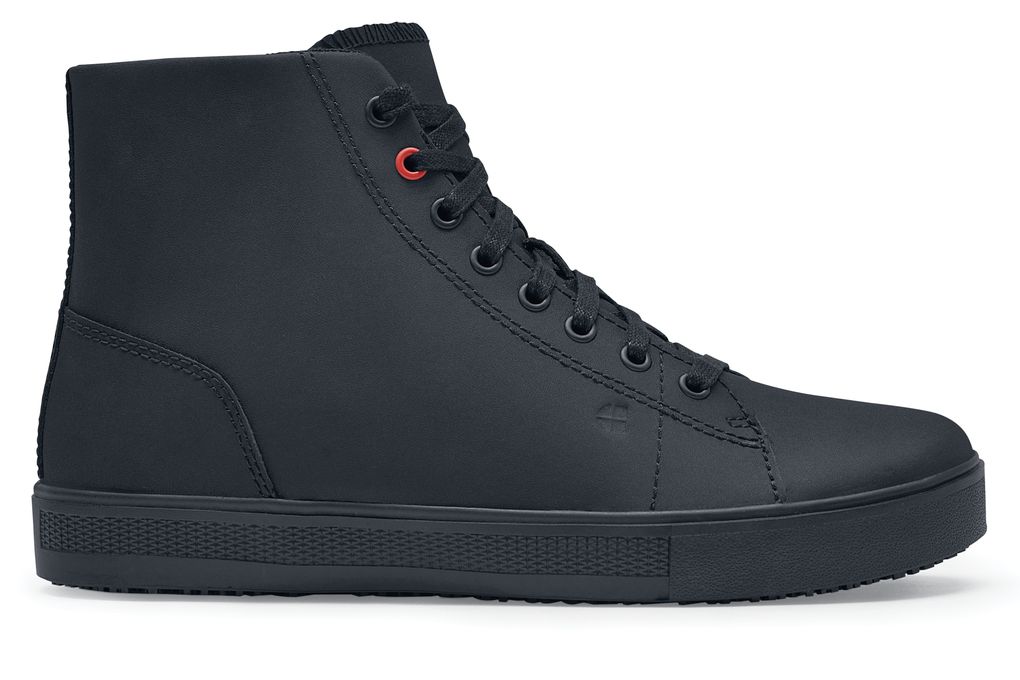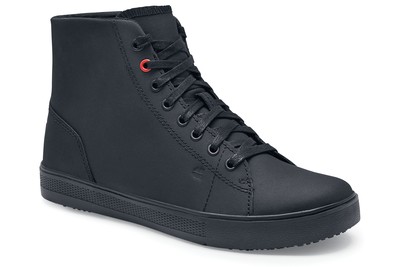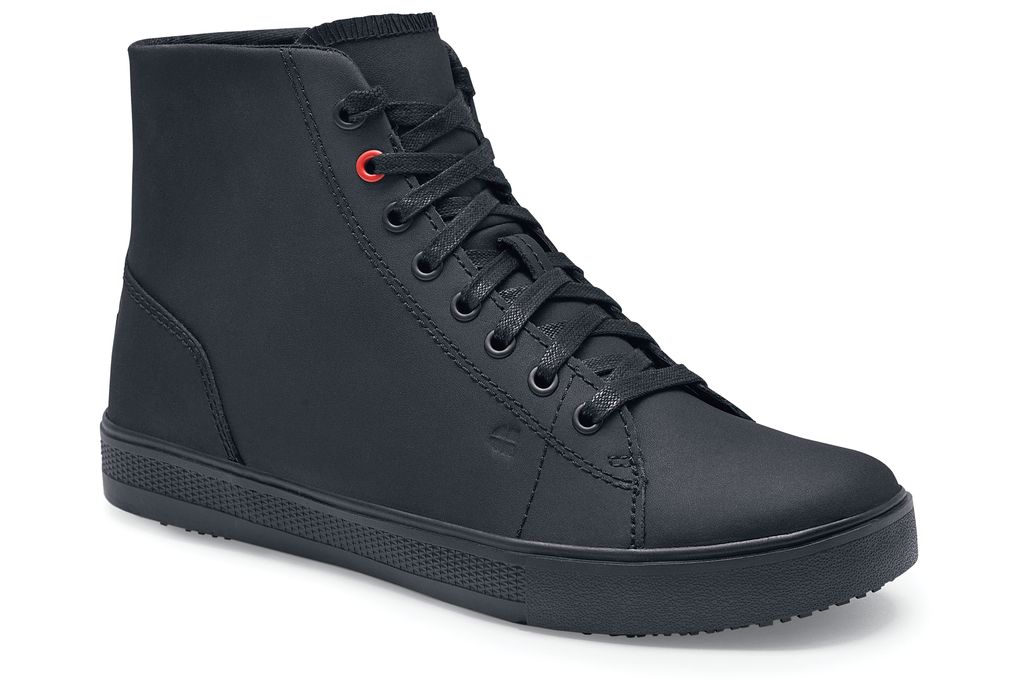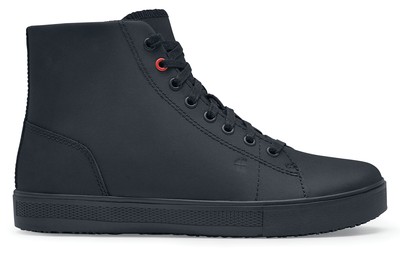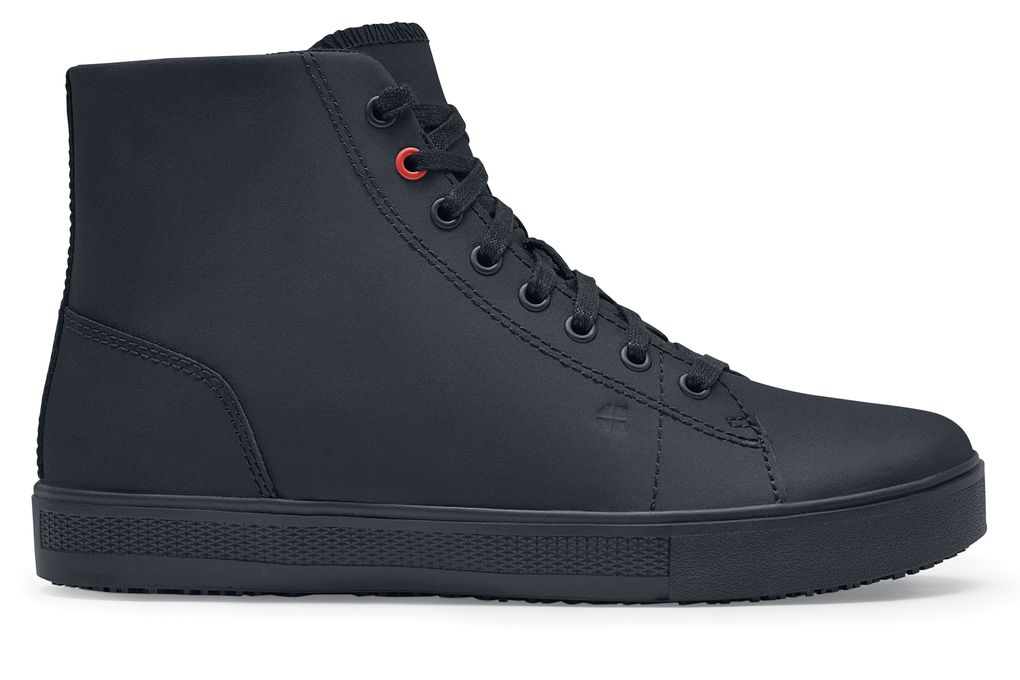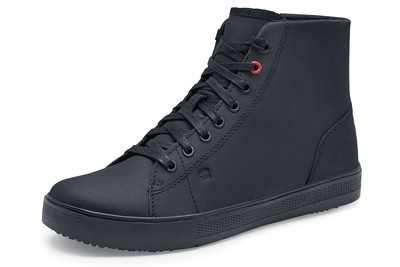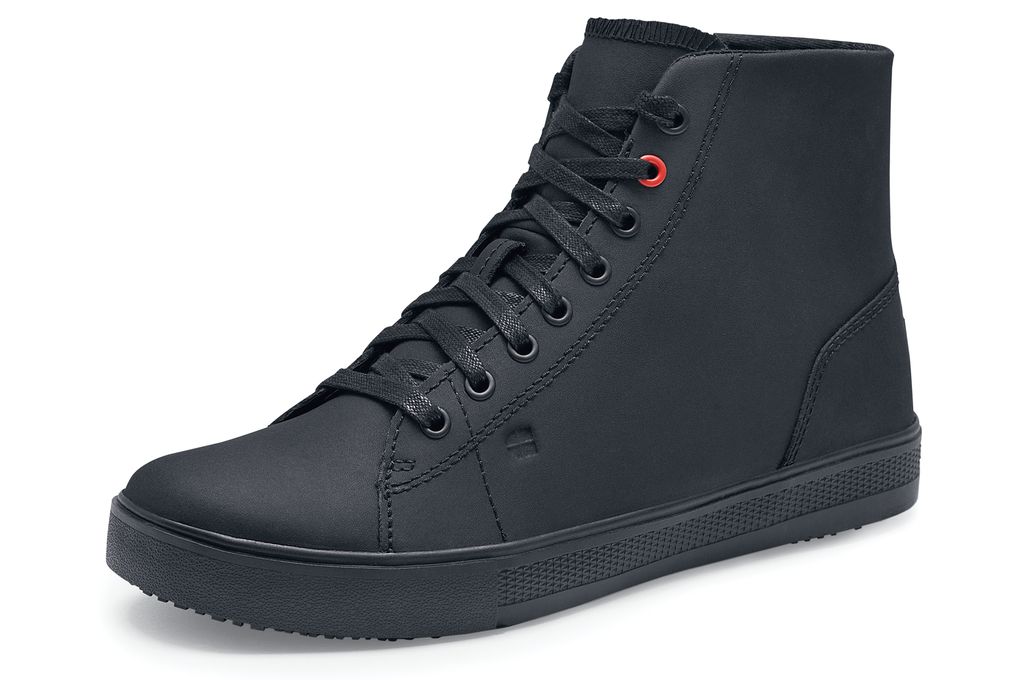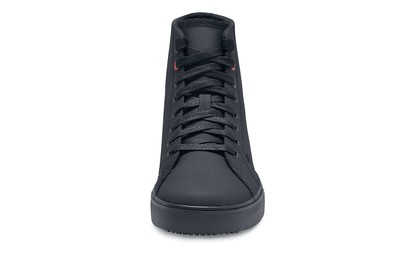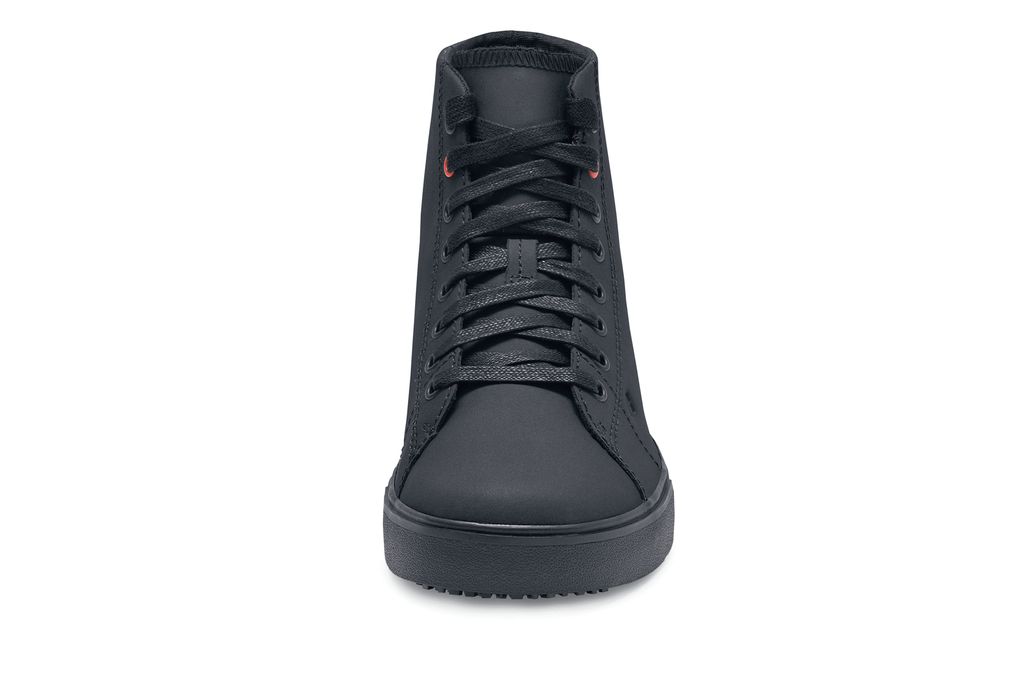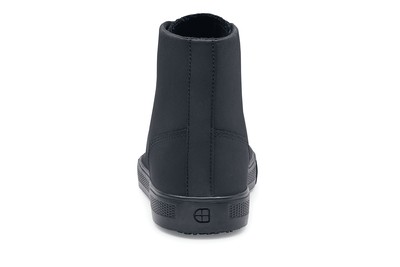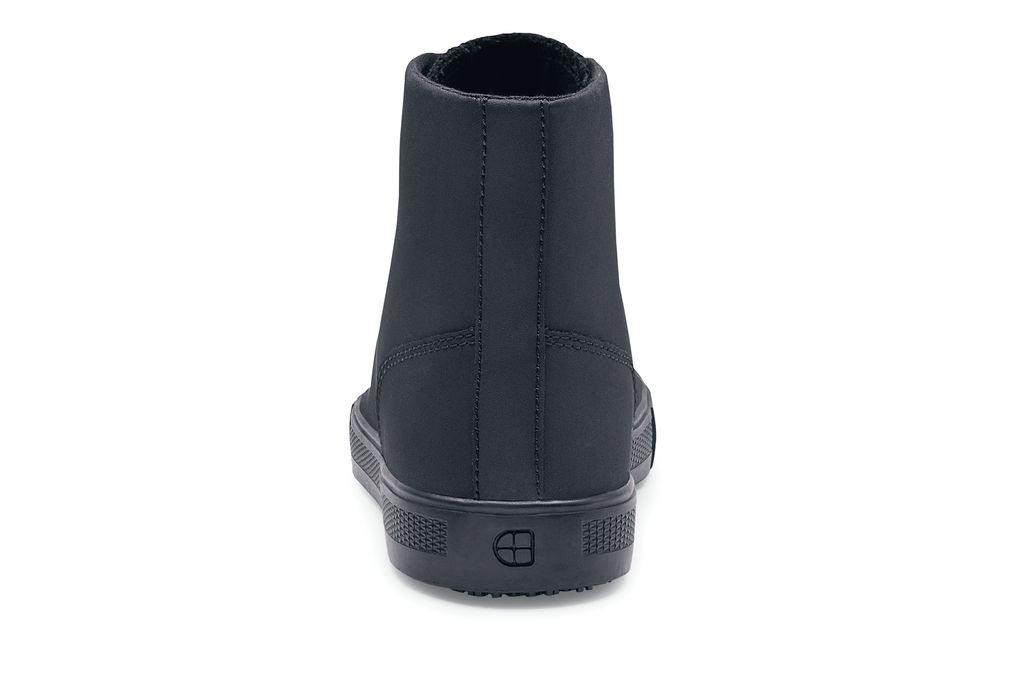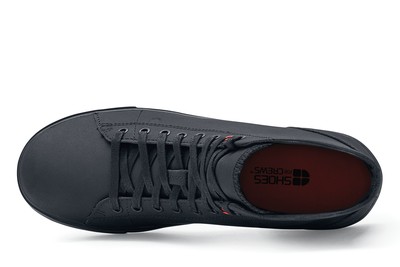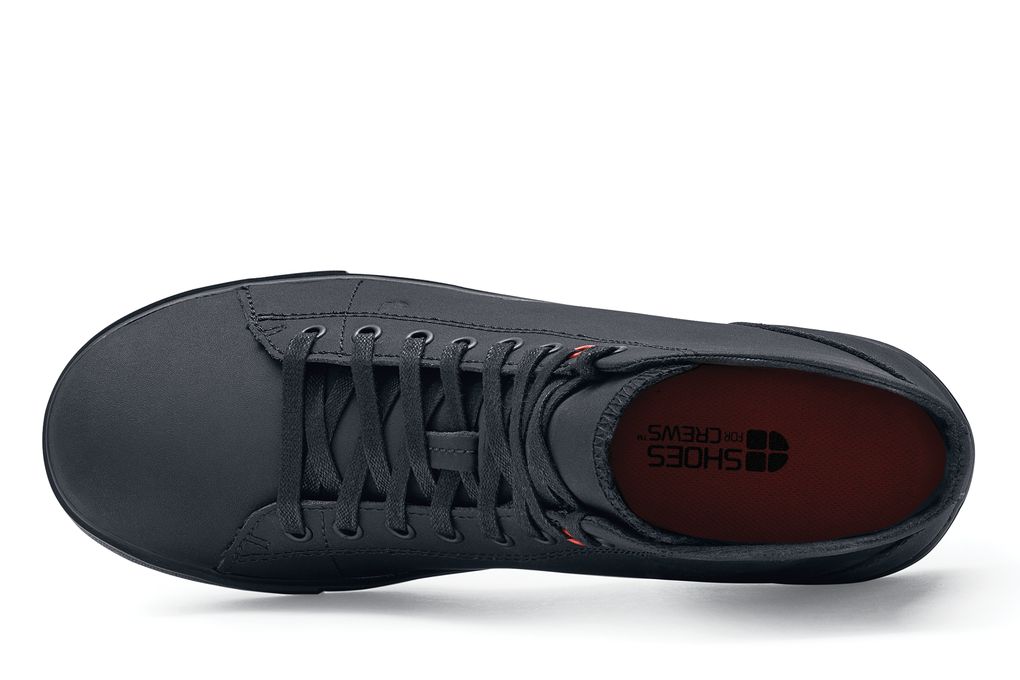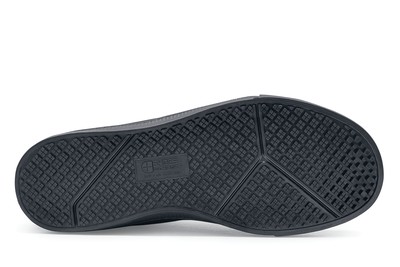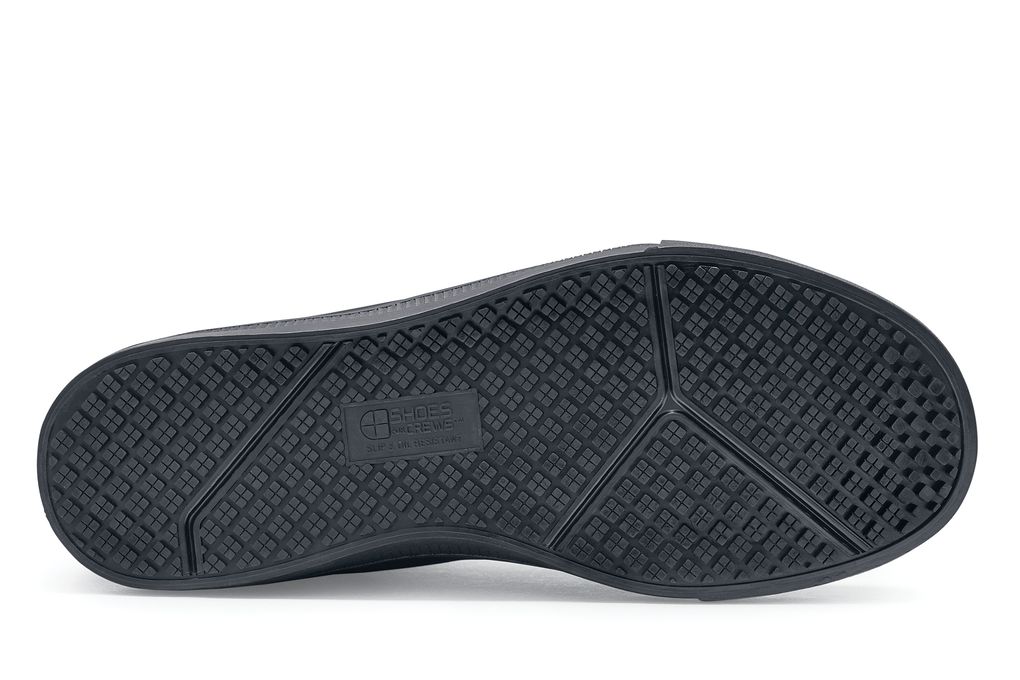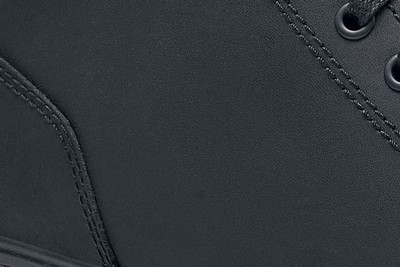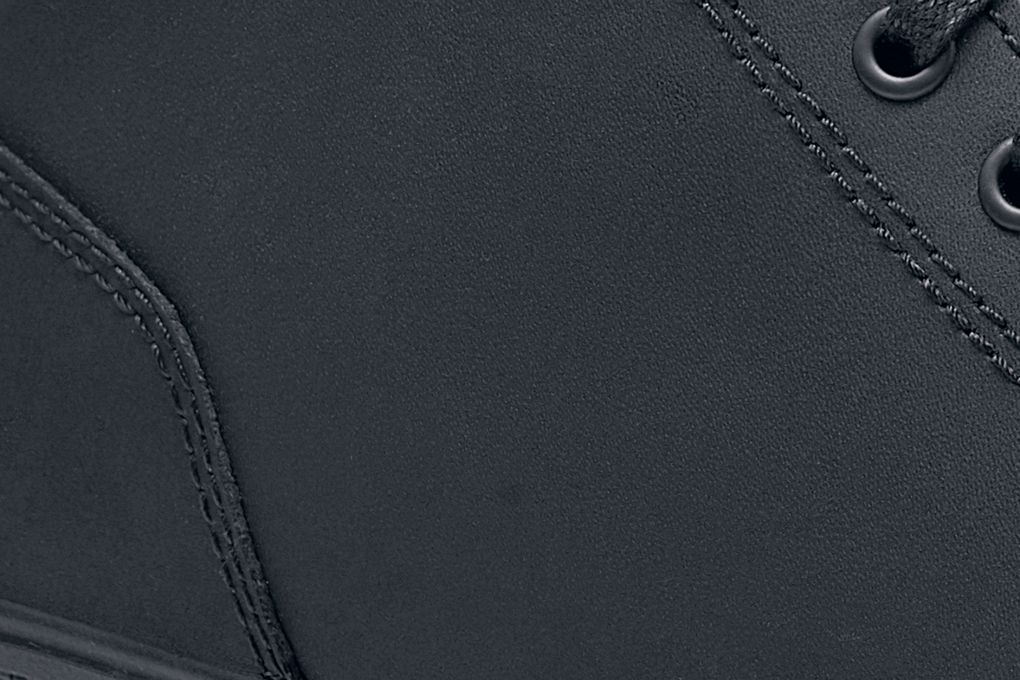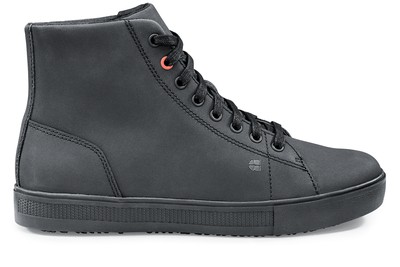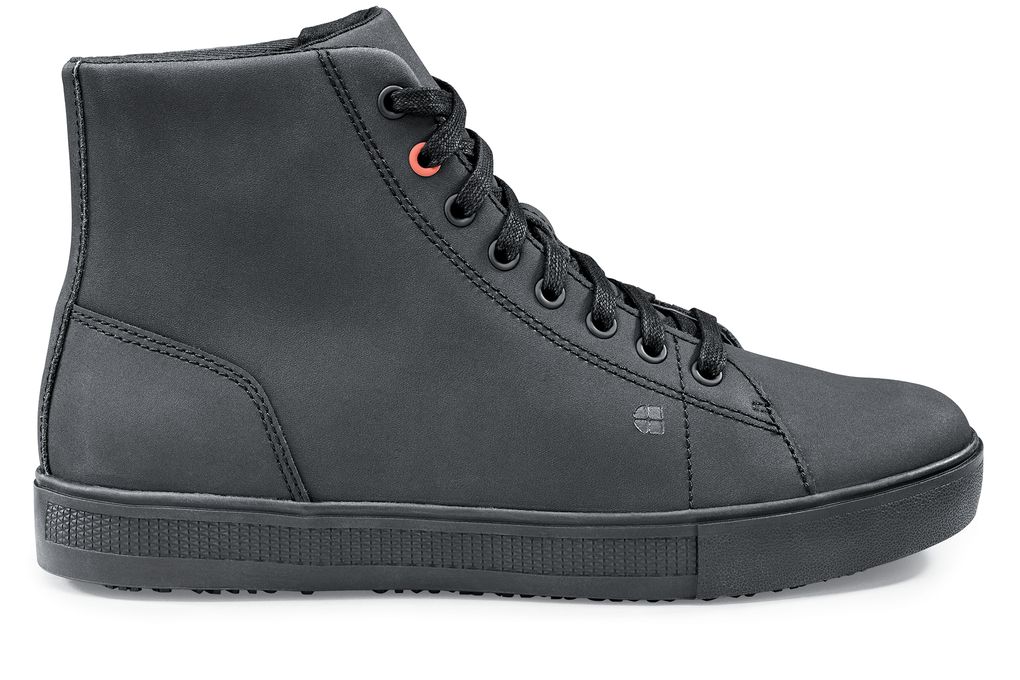 Old School Classic III - Leather
Women's Black, Style #31233
Price After Discount
$29.00
| | |
| --- | --- |
| Price | $59.98 |
| Sale Discount | - $30.98 |
| Price After Discount | $29.00 |
Also Available
A nod to the classic high top, our work shoe goes the extra mile to keep you comfortable and safe with slip resistance, TripGuard and deep cushioning.
Slip Resistant
Superior SFC slip-resistant outsole.
Water-resistant
Treated to repel liquids from the surface.
Extra Cushioning
New insole technology and cushion construction that provides greater comfort.
Natural Fit
A default fit for most sizes of feet.
TripGuard
Decreased trip hazard zone to allow fluid movement between slippery environments.
Other Features
Removable cushioned insole
Slip resistant
Weight (per shoe): 15 oz.
Leather upper
Double-thick insole with deep cushioning
I am blown away by these shoes. they arrived two days after I ordered them, and initially I was disappointed. They looked very plain and the soles seemed super hard, but I was desperate and I thought I would give them a try. And they blew. Me. Away. They are firm shoes up to the task. I found that even at the end of a 10 hr day my feet were tired but not aching or screaming at me to get off them. The back of my leg was a bit sore but that will happen with any high tops if you aren't used to wearing them. The slip resistance is unbelievable, in kitchen spills and even in the snow where I would have been sliding I kept my footing! They are super water proof, I sprayed myself and spilled liquids but my feet stayed dry, and they also were not sweaty at all! These aren't fashion shoes, and compared to almost every other service shoe these are CUTE. But by any other standard they are fairly plain.
Brianna Russell Food Service Assistant December 13, 2017
I really like the style & fit of this boot. The only issue I have is there is no padding at the top of the boot. It rubs & hurts my ankle.
Sherri Pylant Administrative Assistant December 5, 2017
I ordered these boots asked for 3-5 day ground shipping, they came the next morning. I did try them on wow great cushioned insole wore them 2 days in a row to break them in fantastic. I like everything the boot could use some padding around the top but great performance. I bought them what a great price will buy more boots in the future. Purchased on October 24,2017 they came the next morning around 11 am wow quick service.
Ruby Anderson October 28, 2017
Best work shoes I've ever purchased. I can spill anything on them and my feet have never gotten wet. At work I feel like superman walking around in these things. After getting used to the slip resistance, I cannot go back to any other shoe. No other shoe grips a wet floor as well as these. They've kept my feet comfortable and safe. Three more people from my workplace have now purchased the same pair of shoes. They've worked out great for kitchen staff, bartenders, and servers.
Audrey Septak September 18, 2017
I orginally ordered a size 8 and they were wayyy too big so I exchanged for a size 7 and they are STILL big I didn't have time to do a second exchange so I've been making it work. My original shoe size is a 8. Other than that they are a good look received a lot of compliments but I just wish they didn't only offer the wide option.
Christa Garnett September 12, 2017