Old School Low-Rider III - Canvas
is rated out of
5
by
9
.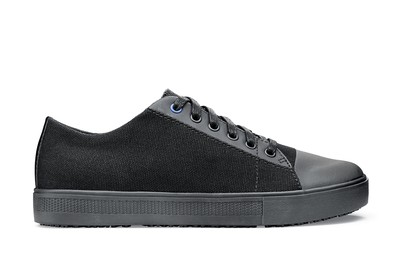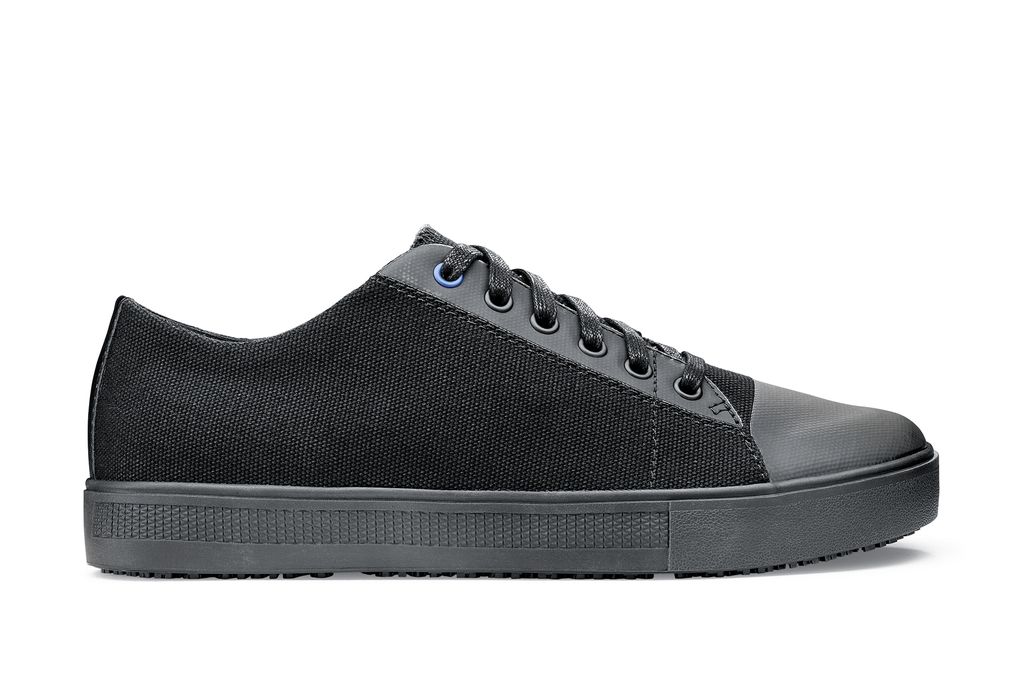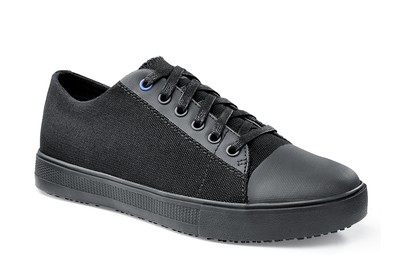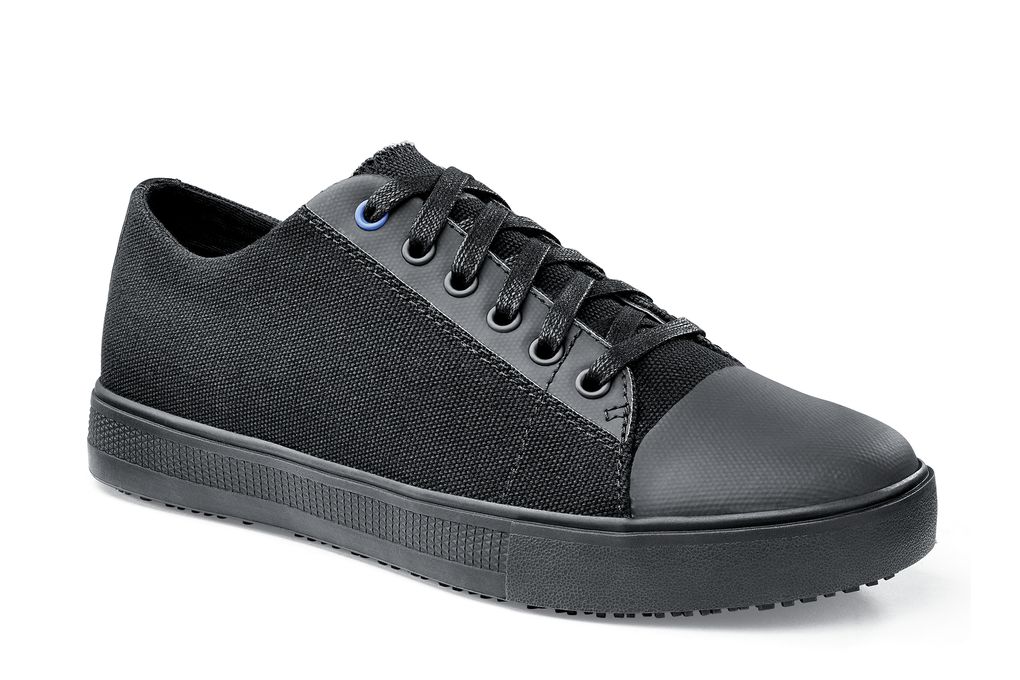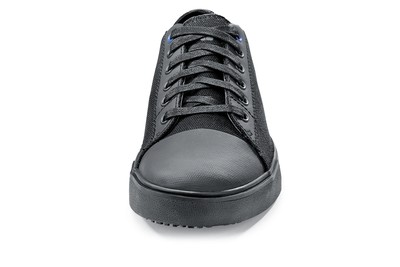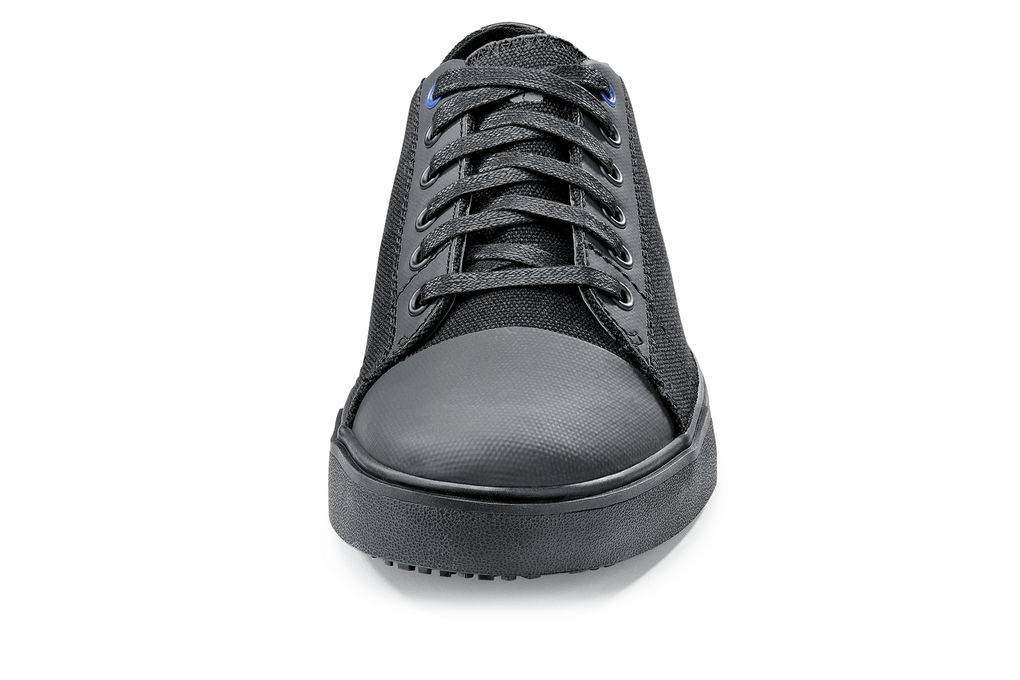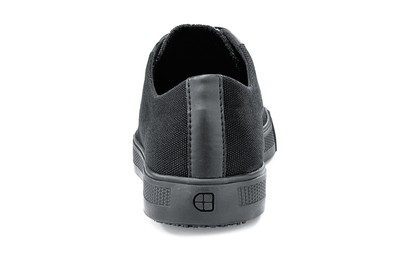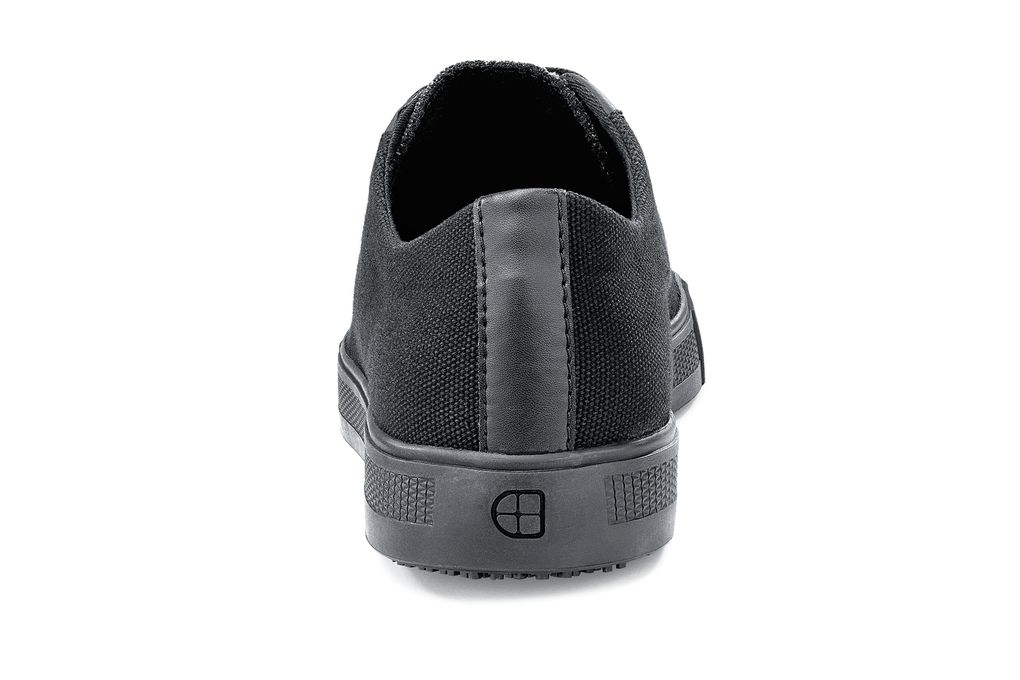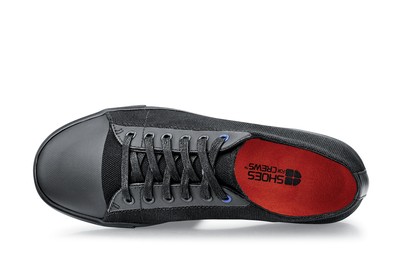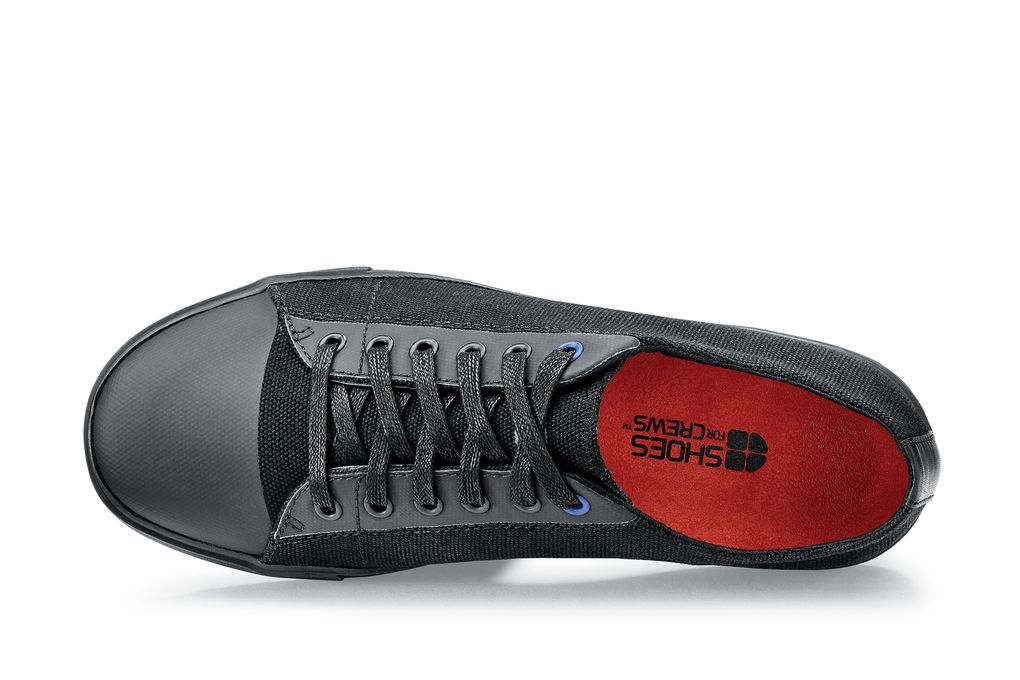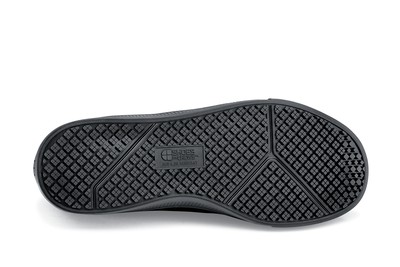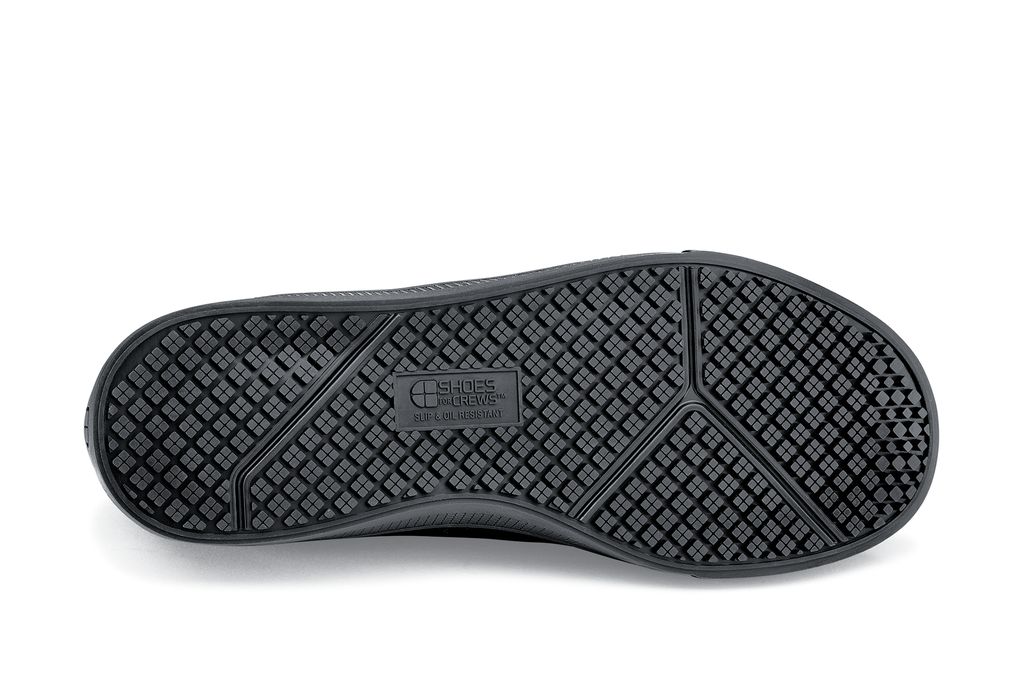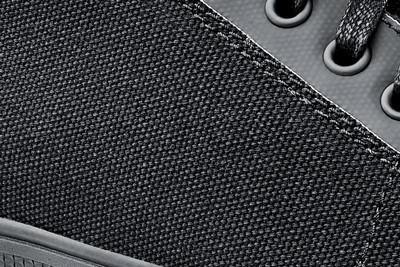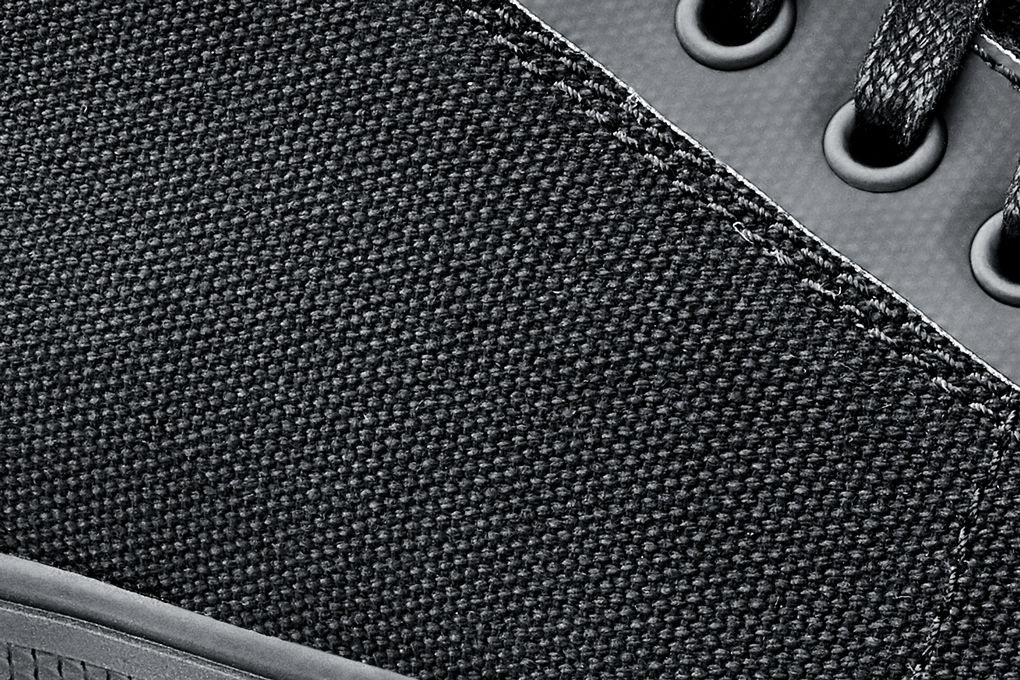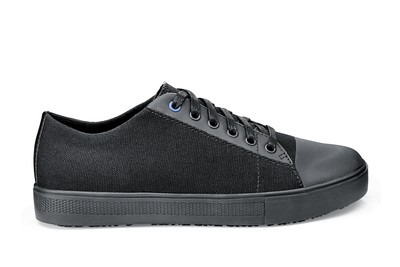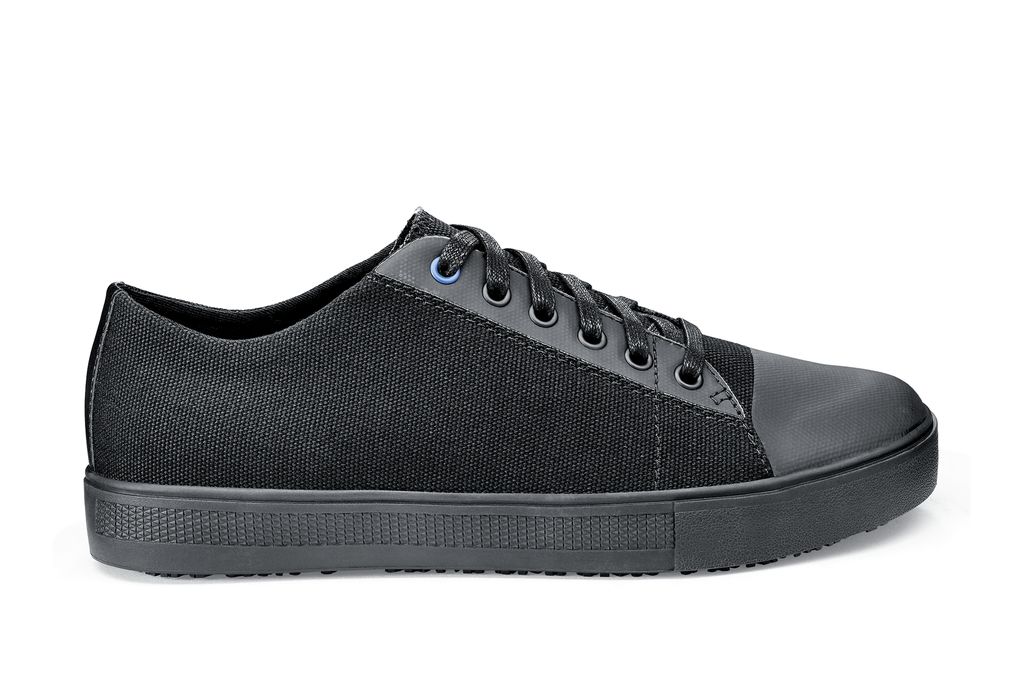 Old School Low-Rider III - Canvas
Women's Black, Style# 33418
Description and features:
If you love the classic sneaker look, you'll love it even more with the extra cushioning we've added for comfort, plus TripGuard, Spill Guard and slip resistance for safety.
Slip Resistant: Superior SFC slip-resistant outsole.
Water-resistant: Treated to repel liquids from the surface.
Extra Cushioning: New insole technology and cushion construction that provides greater comfort.
Also Available
Rated 5 out of 5
by
Laura B.
from
I've been wearing a pair of white low riders that were bought in mid-September off and on for a few weeks and the new style is so comfortable, I wanted a pair of black canvas ones because you can't have too many pair of these casual sneakers that go with just about anything. They are actually more comfortable out of the box than the white leather ones were! The black canvas low riders appear to be just the ticket-stylish details, comfortable insole that supports my arches well, and slip resistance that won't stop. I look forward to months of wear from these. They're much lighter than the "old" old school low riders (I own several pair that have been purchased over the past few years, my favorite pair are hand painted), have better arch support and cushioning, and the medium width is fine for my somewhat wide feet.
Date published: 2017-10-19
Rated 4 out of 5
by
Elaina S.
from
These shoes are pretty comfortable, I primarily work as a bartender so I wanted a shoe that looks good but is also comfortable these were perfect. I ordered them originally in a 9 1/2 which is what I usually wear but sometimes I take shoes in a 10. The 9 1/2 was just a little to small so I did the quick exchange for a size 10 they fit much better and the quick exchange process was amazing I got my replacement shoes very quickly. I would definitely recommend!!
Date published: 2017-10-19
Rated 4 out of 5
by
Eric C.
from
Really glad there's been some updated styles from SFC. This pair of shoes are pretty close to the ideal shoe for me. I have very wide but short feet so I have to wear wide women's shoes. They are almost wide enough for my unusual feet! I wish they were a little wider but I get that they're women's shoes (usually more narrow) and a somewhat small size (9). They're more water resistant than the canvas SFC shoes I've been wearing for a few years now.
Date published: 2017-05-15
Rated 5 out of 5
by
Anonymous
from
I've been wearing SFC for nearly 16 years and these are one of my favorites. They got it right with the insole-the heel and arch support in this newer style of the low rider is a great improvement-no more plantar fasciitis pain when I wear these. I love the look of the white leather. They are a classic style that dresses up a little very easily.
Date published: 2018-02-28
Rated 5 out of 5
by
Lori Ann N.
from
I love this shoe. As an office manager I sometimes have to work in the kitchen or help out with other tasks. This shoe has always been a great fit right from the box. I had this shoe for almost a year and have recently ordered another pair.
Date published: 2018-01-04
Rated 5 out of 5
by
Erin L.
from
So much lighter than my old shoes. Comfortable and a little extra room for my arch support insoles. Easy to clean. These are great and I'll continue to buy this style each time I need new work shoes.
Date published: 2017-05-25
Rated 5 out of 5
by
Maria N.
from
Comfortable to use at office, keeps the good shape even when used everyday. Sleep resistant adequate.
Date published: 2017-12-13
Rated 5 out of 5
by
Anonymous
from
Excellent shoe, I have a wide foot this shoe is very comfortable for me as is the arch support.
Date published: 2017-06-18