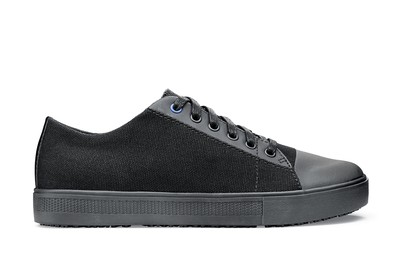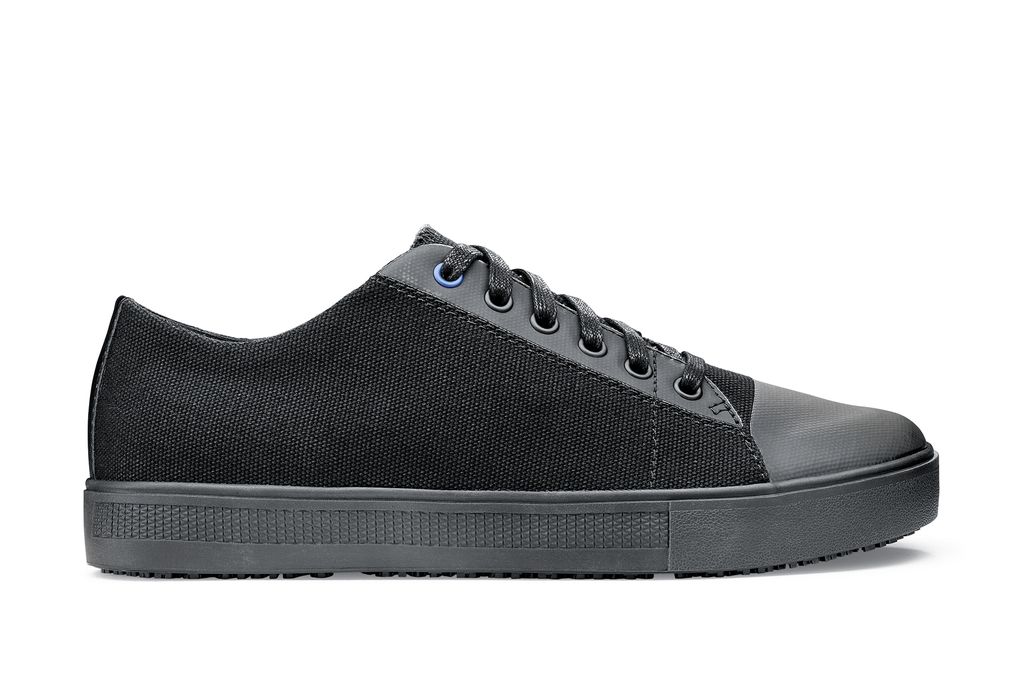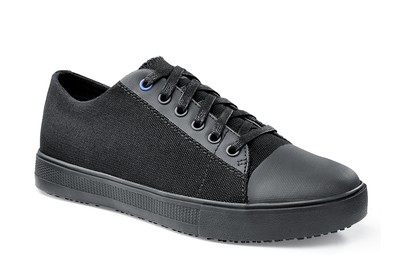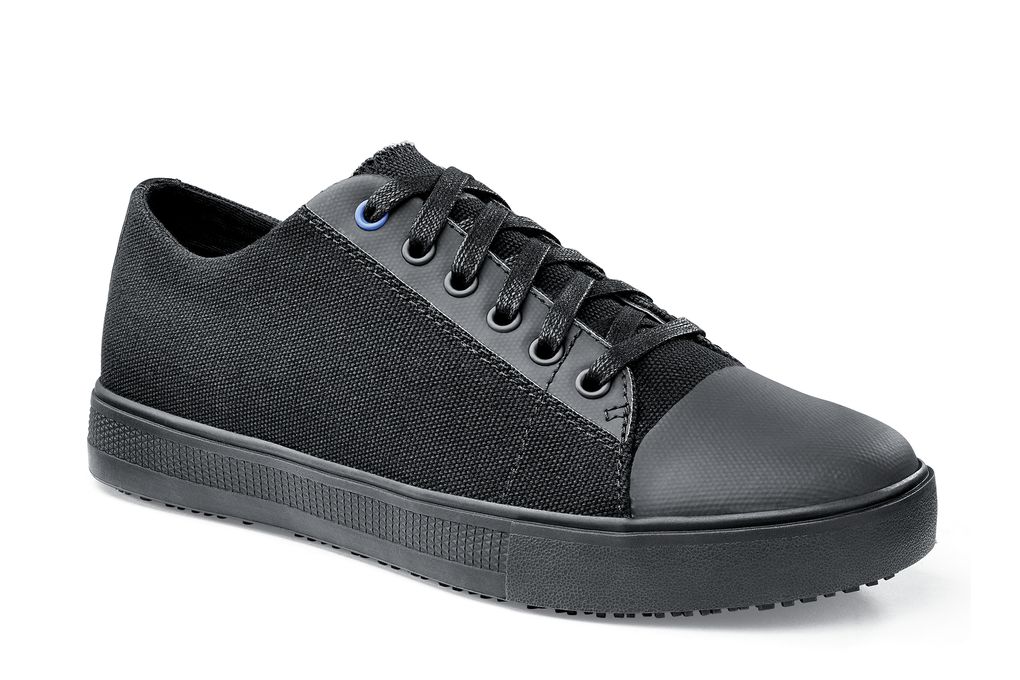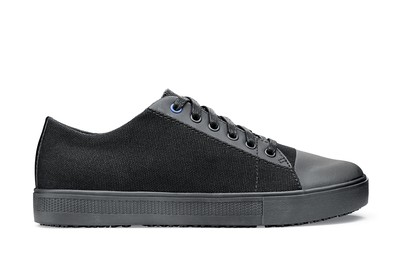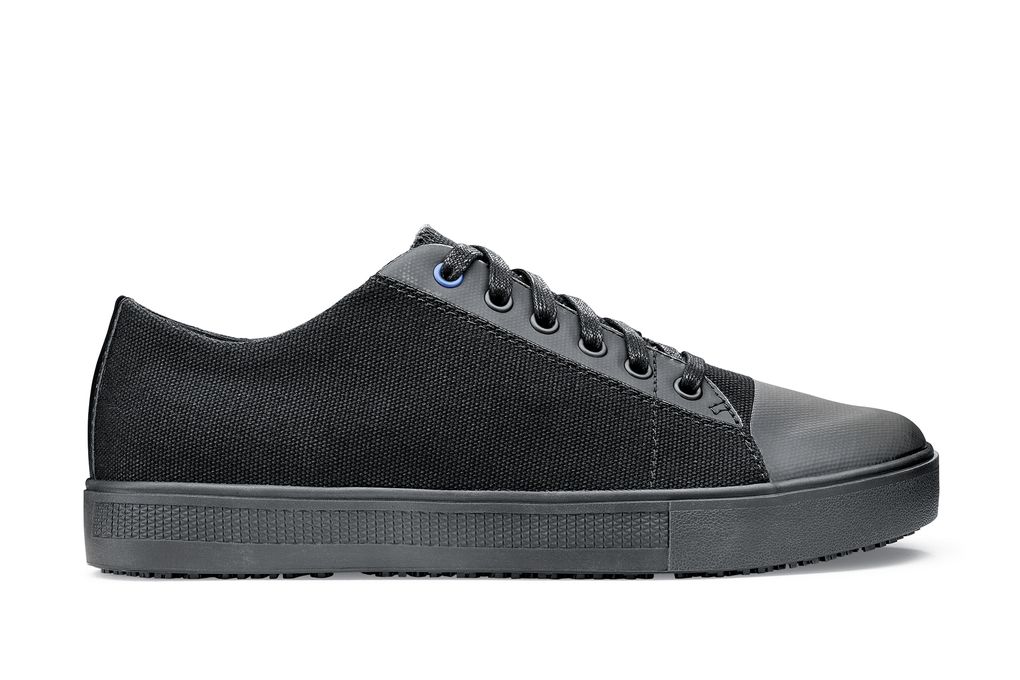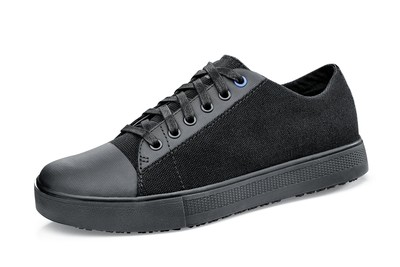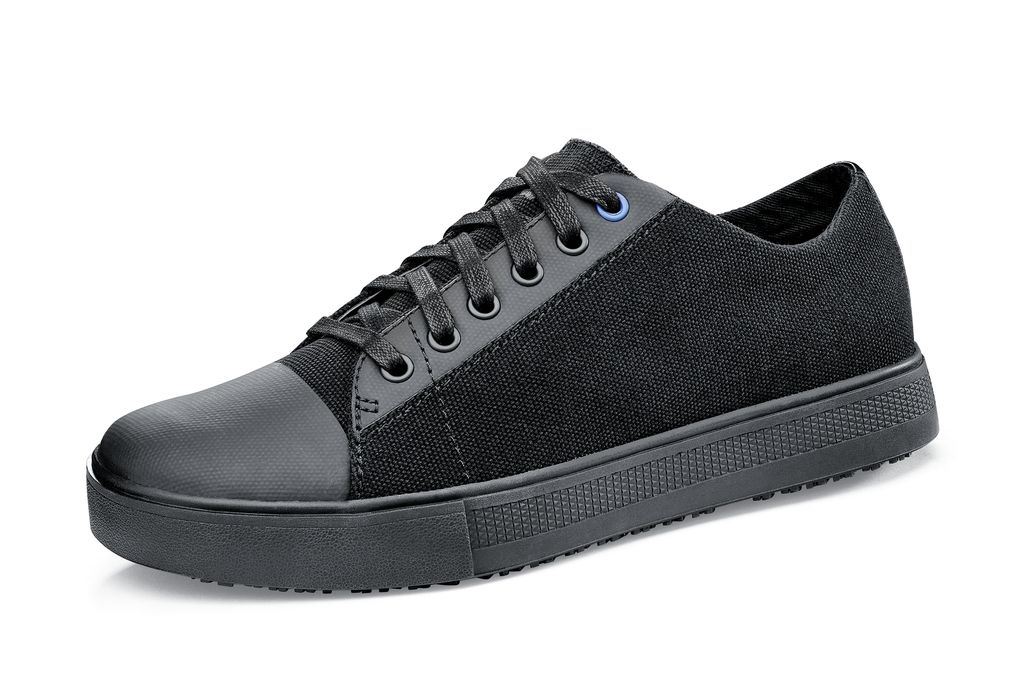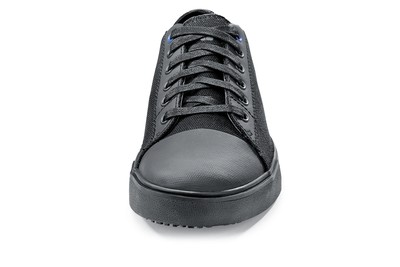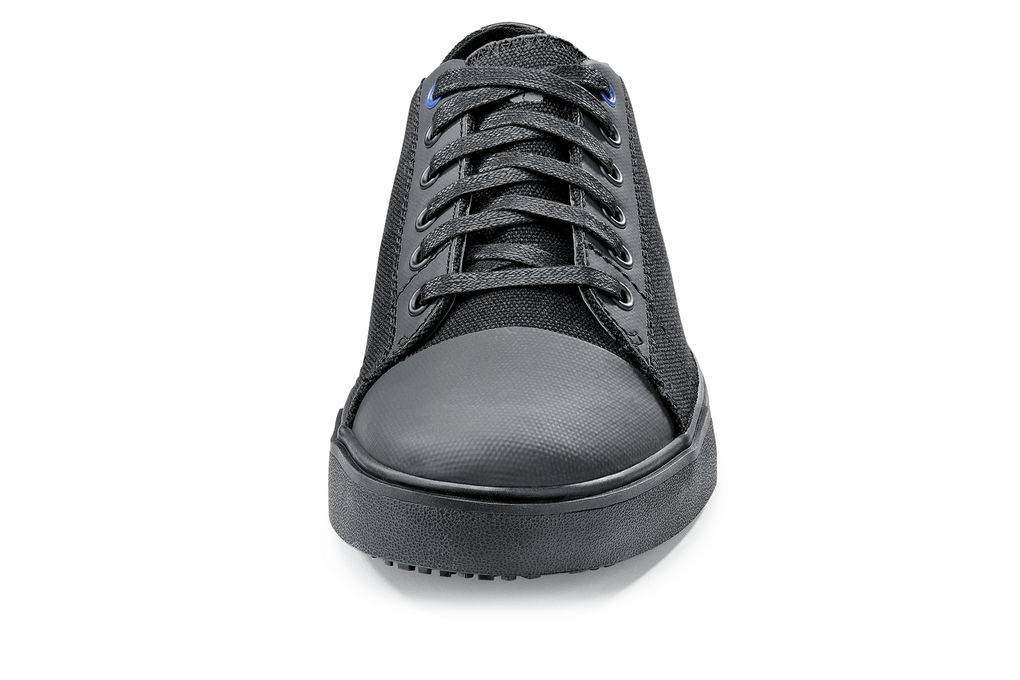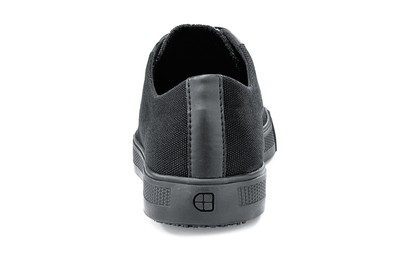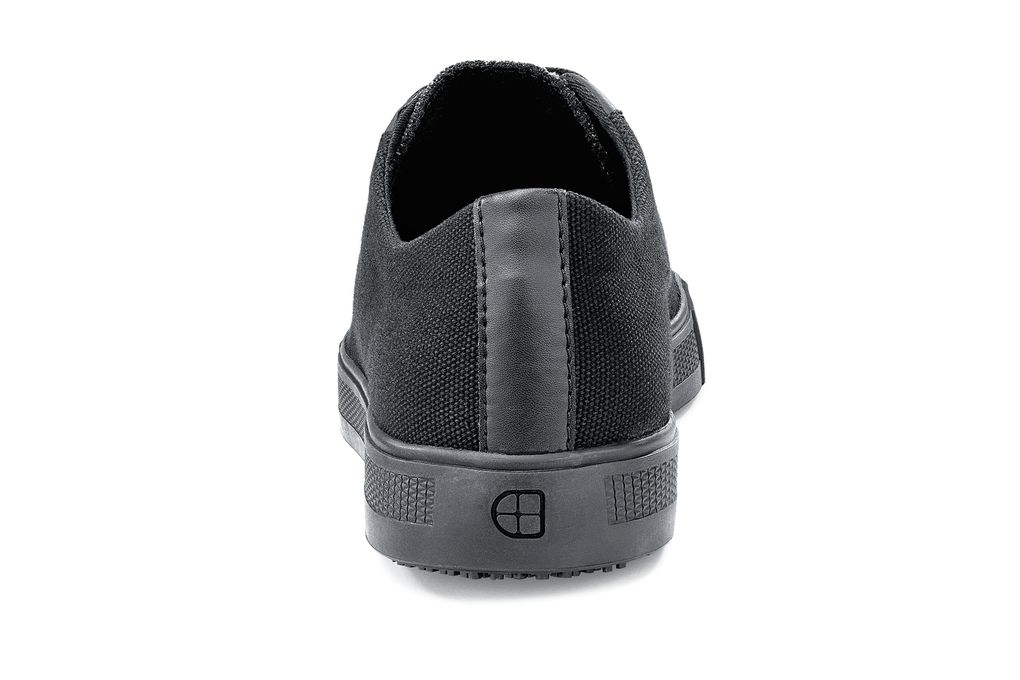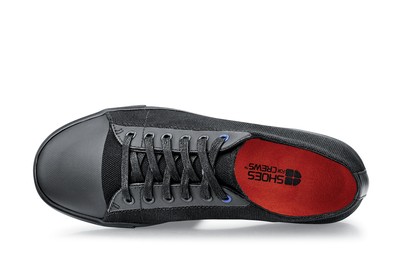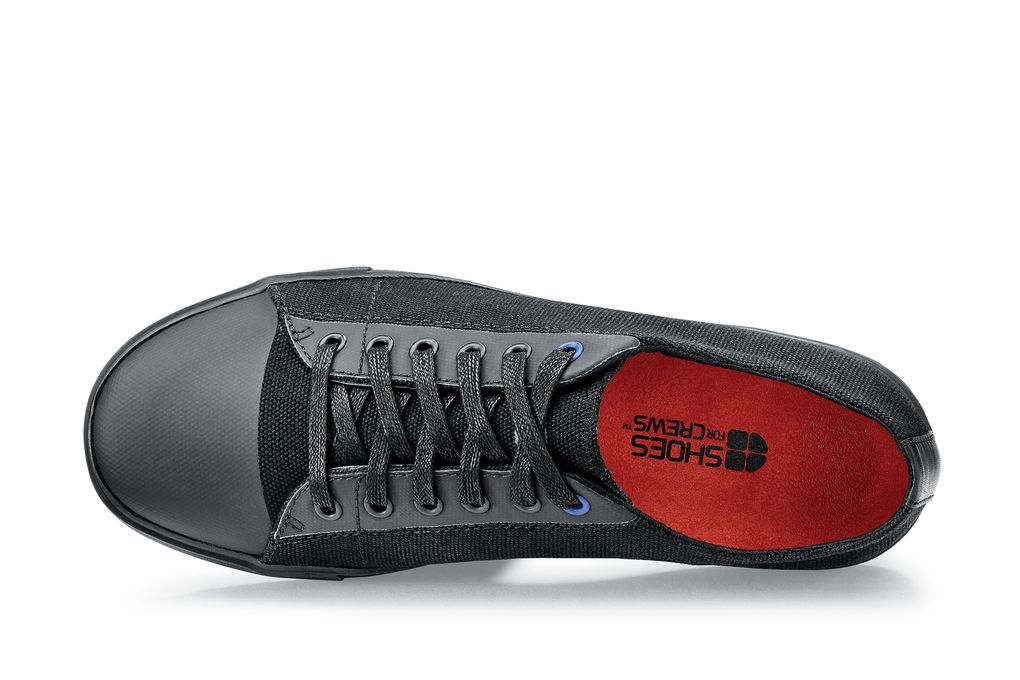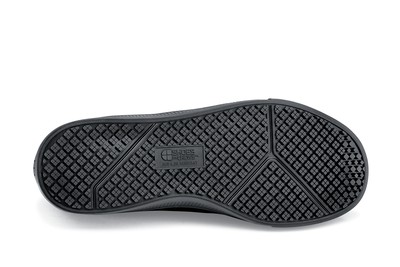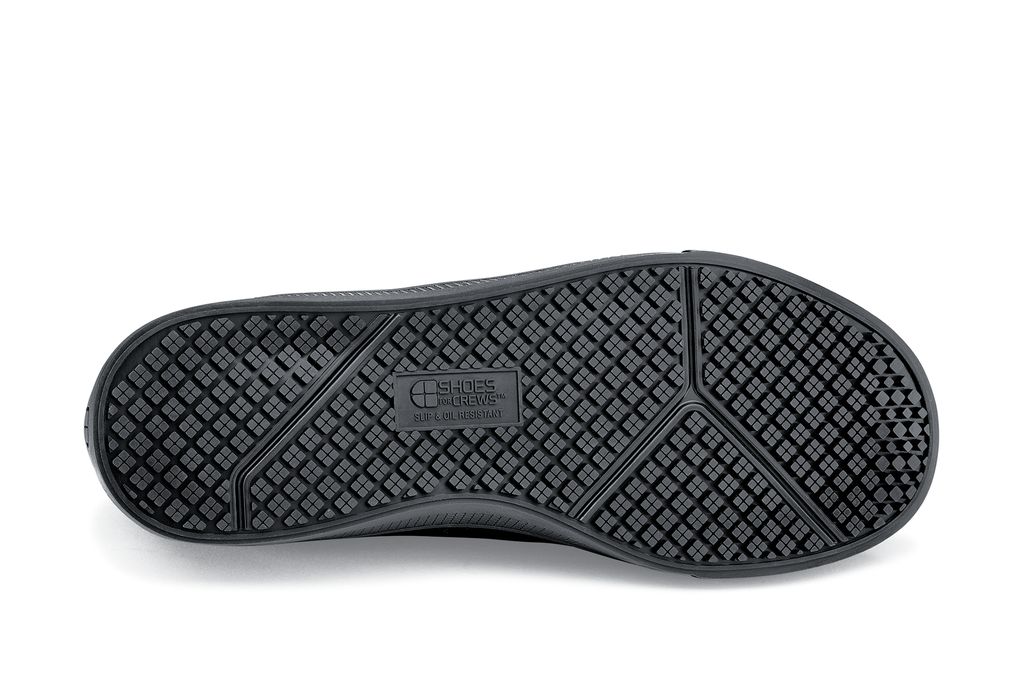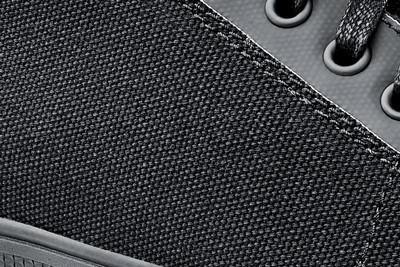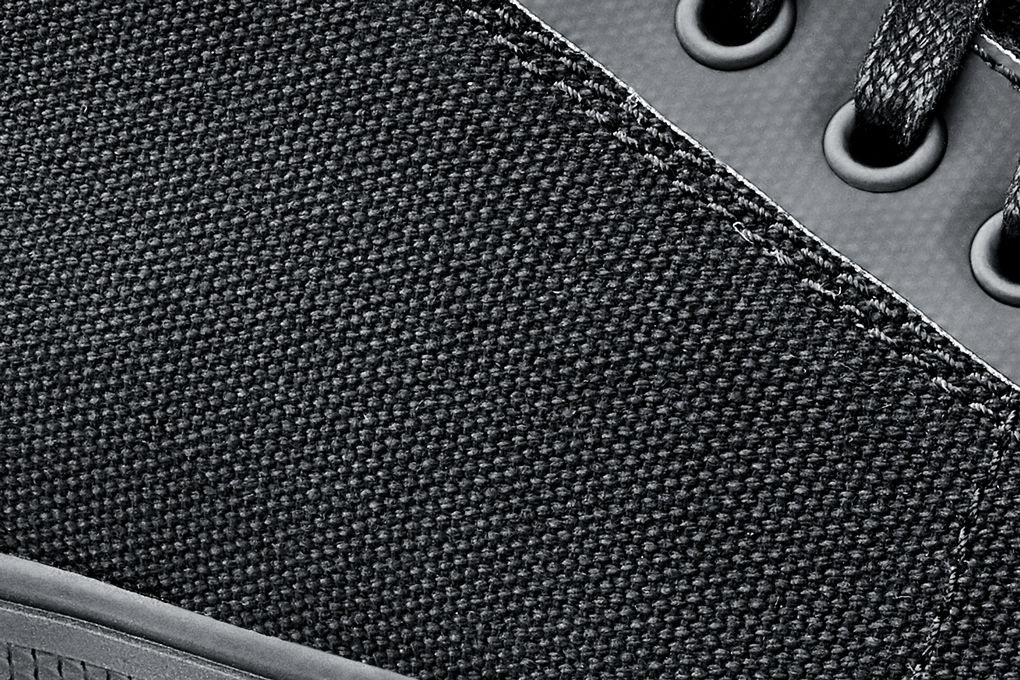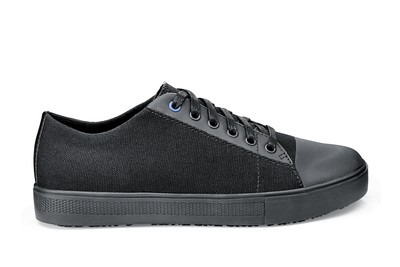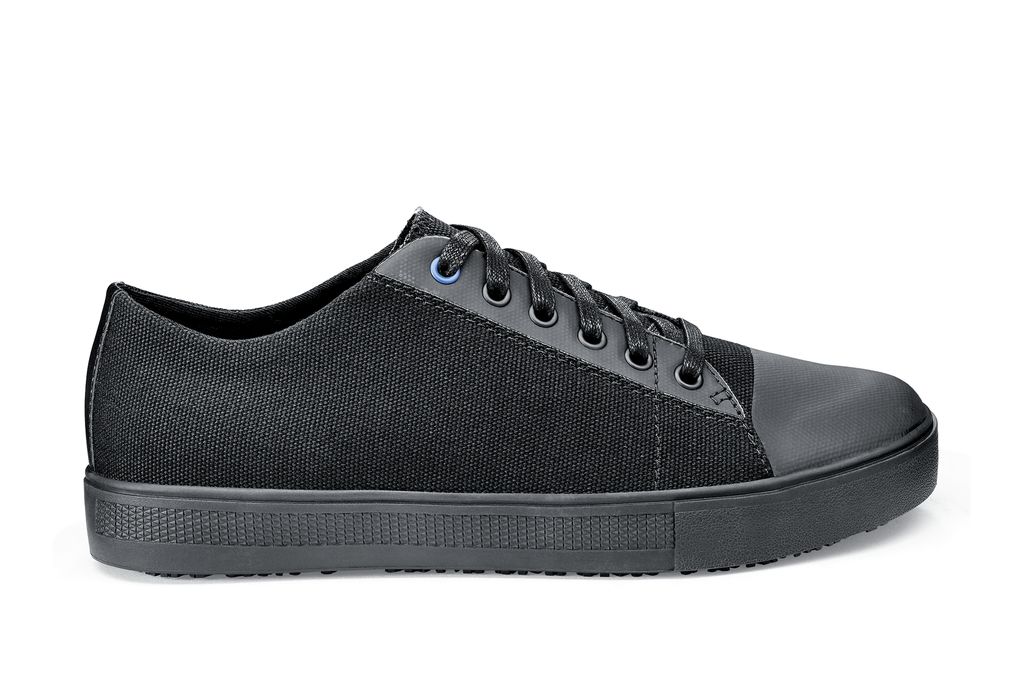 Old School Low-Rider III - Canvas
Women's Black, Style #33418
If you love the classic sneaker look, you'll love it even more with the extra cushioning we've added for comfort, plus TripGuard, Spill Guard and slip resistance for safety.
Water-resistant
Treated to repel liquids.
Extra Cushion
New insole technology and cushion construction that provides greater comfort.
Removable Insole
Insoles are removable to allow for custom insoles or orthotics.
Natural Fit
A natural fit for most sizes of feet.
Ventilated
Strategically placed mesh panels to keep feet cool.
SpillGuard
Protective membrane lining or material overlay that creates a barrier to protect from hot liquids.
Vegan
Does not contain animal products or by-products, and not tested on animals.
TripGuard
Tapered toe decreases trip hazard when moving between different flooring, for example from slippery surfaces to carpet and rugs.
Other Features
Removable cushioned insole
Slip resistant
Canvas upper
Weight (per shoe): 13.4 oz.
Really glad there's been some updated styles from SFC. This pair of shoes are pretty close to the ideal shoe for me. I have very wide but short feet so I have to wear wide women's shoes. They are almost wide enough for my unusual feet! I wish they were a little wider but I get that they're women's shoes (usually more narrow) and a somewhat small size (9). They're more water resistant than the canvas SFC shoes I've been wearing for a few years now.
Eric Conner May 15, 2017