Grayson
is rated out of
5
by
17
.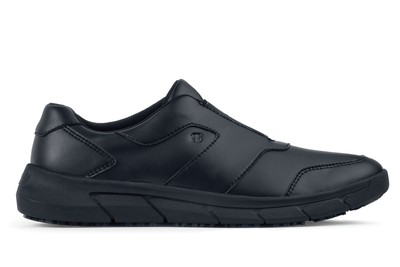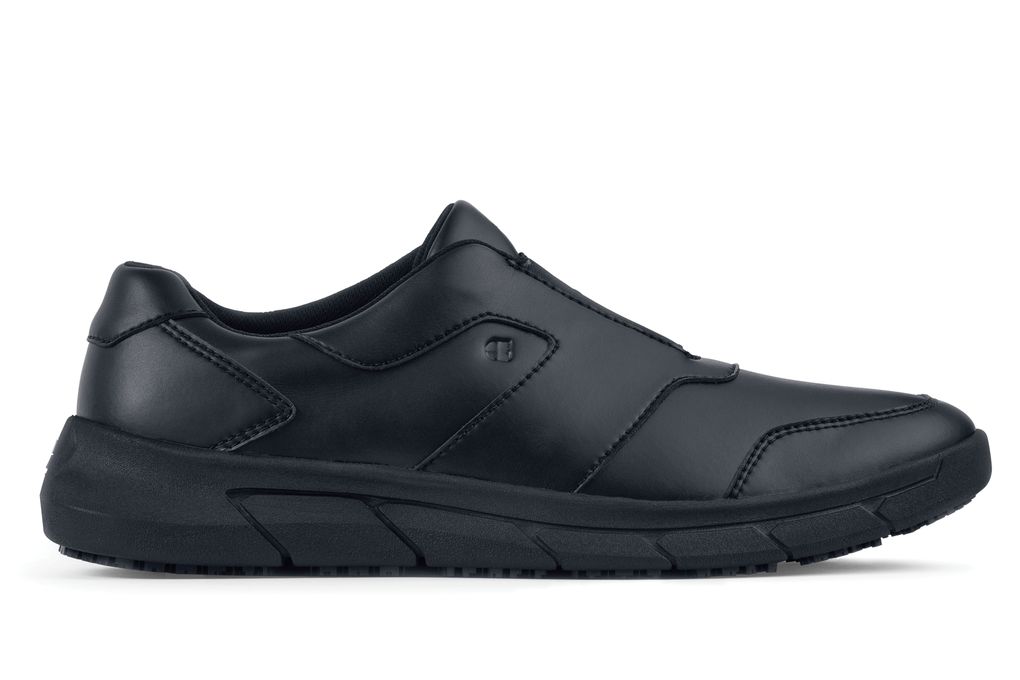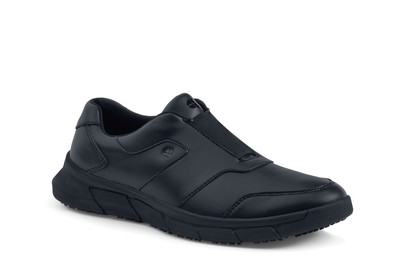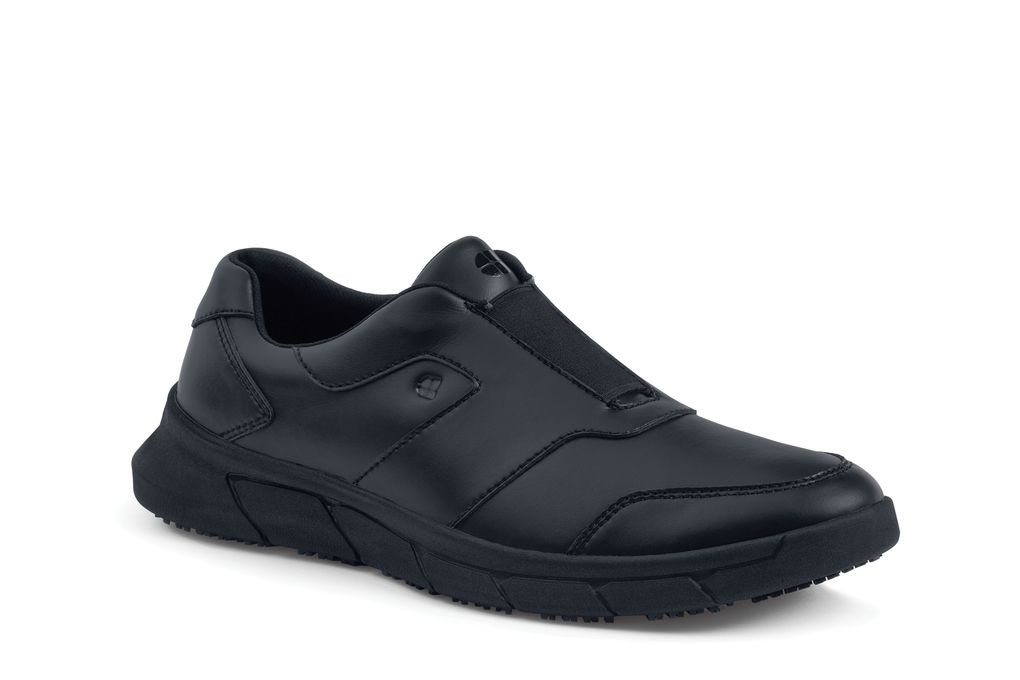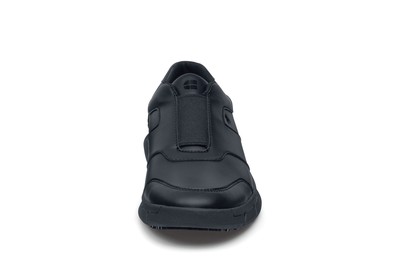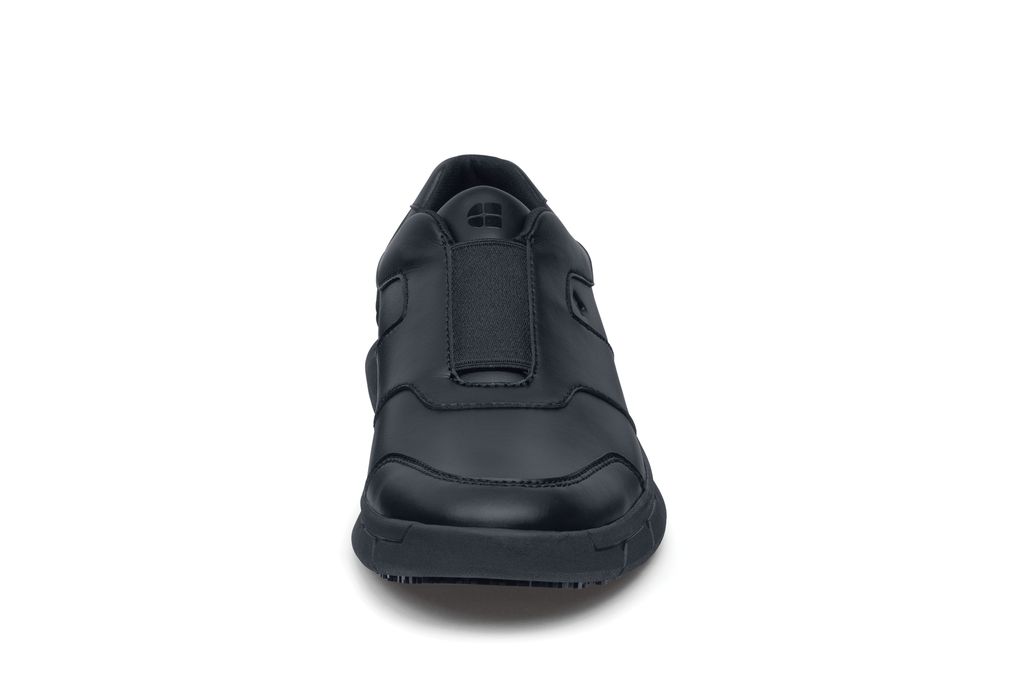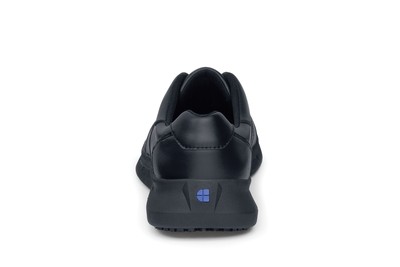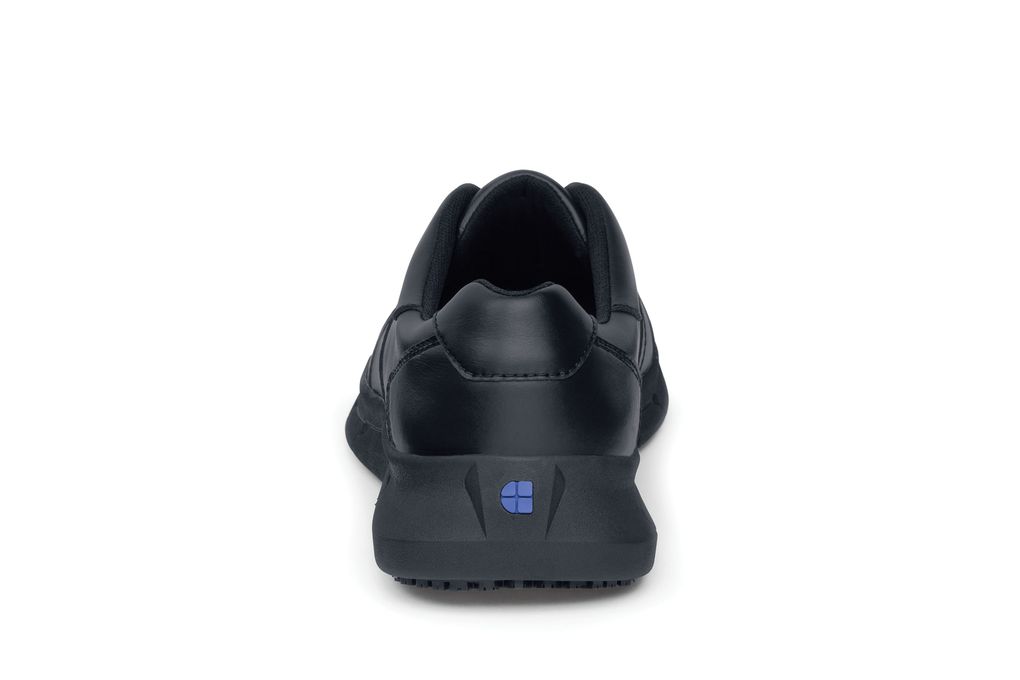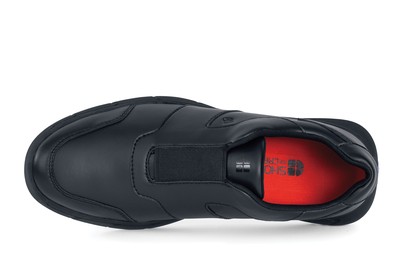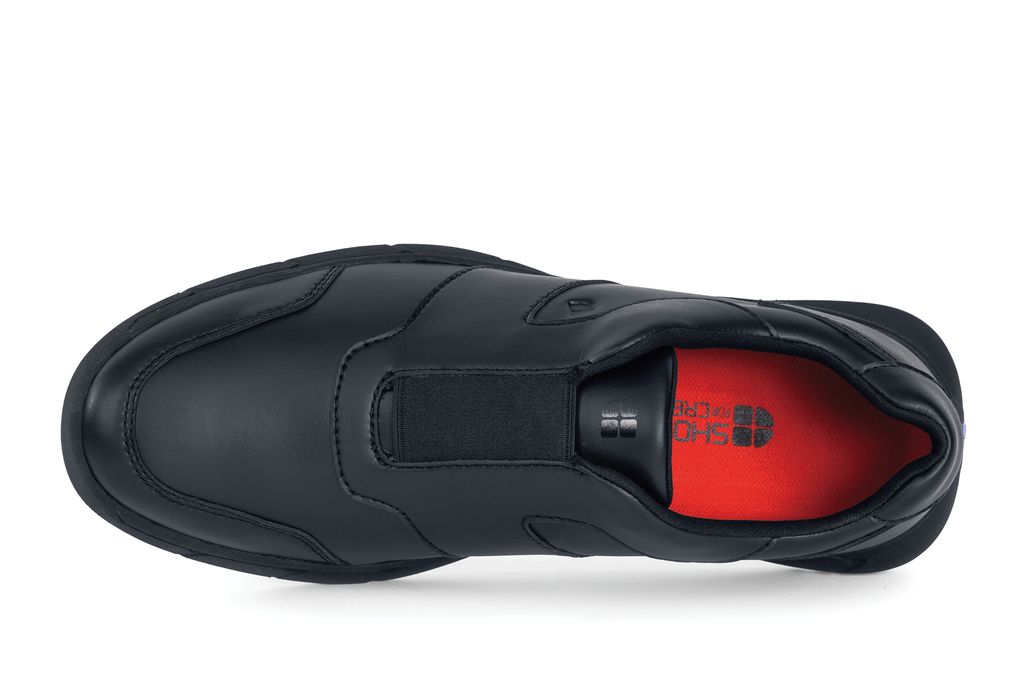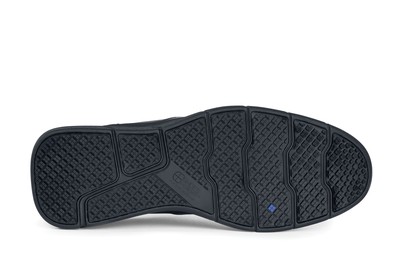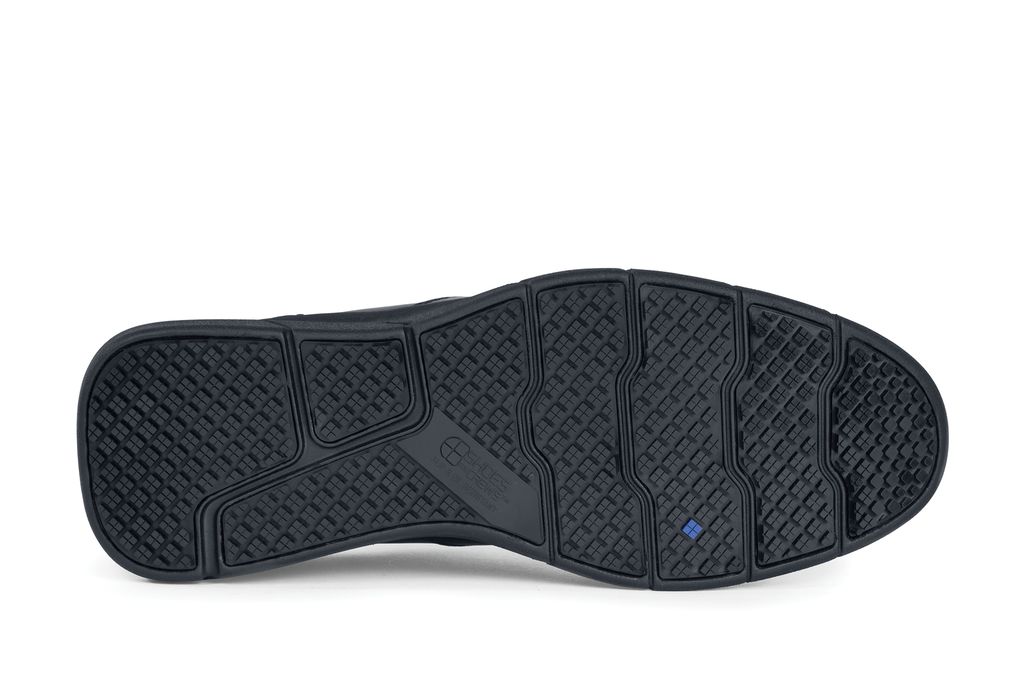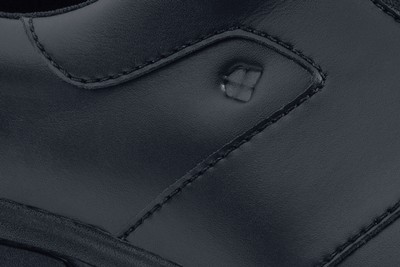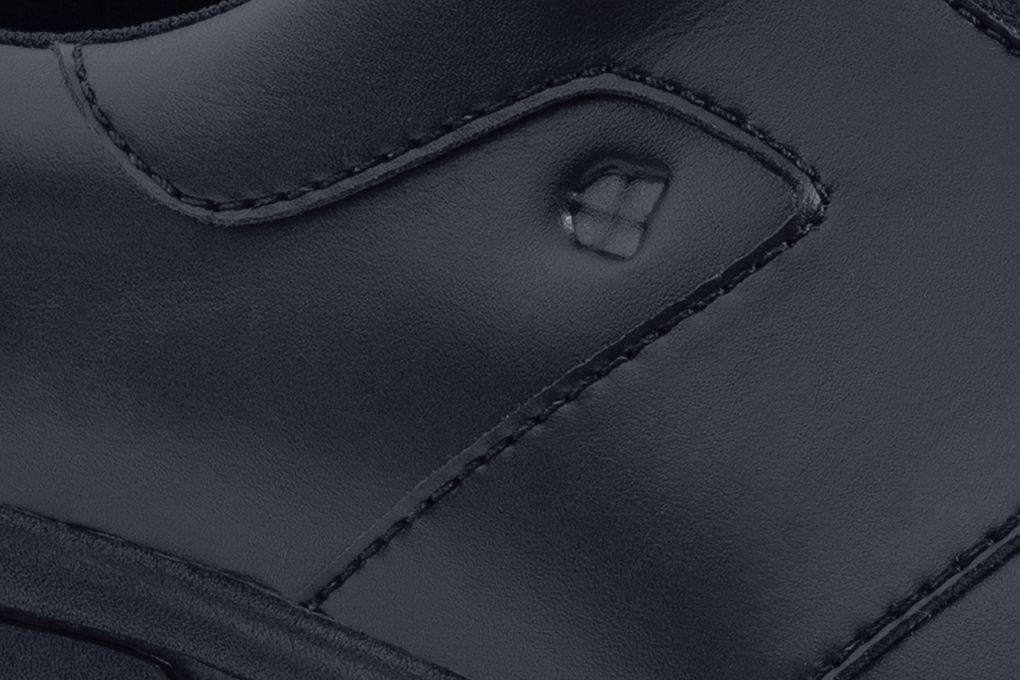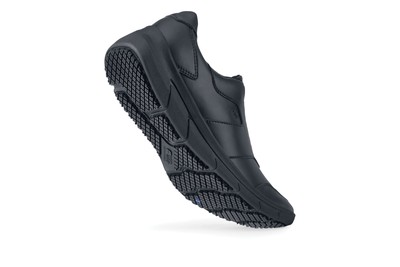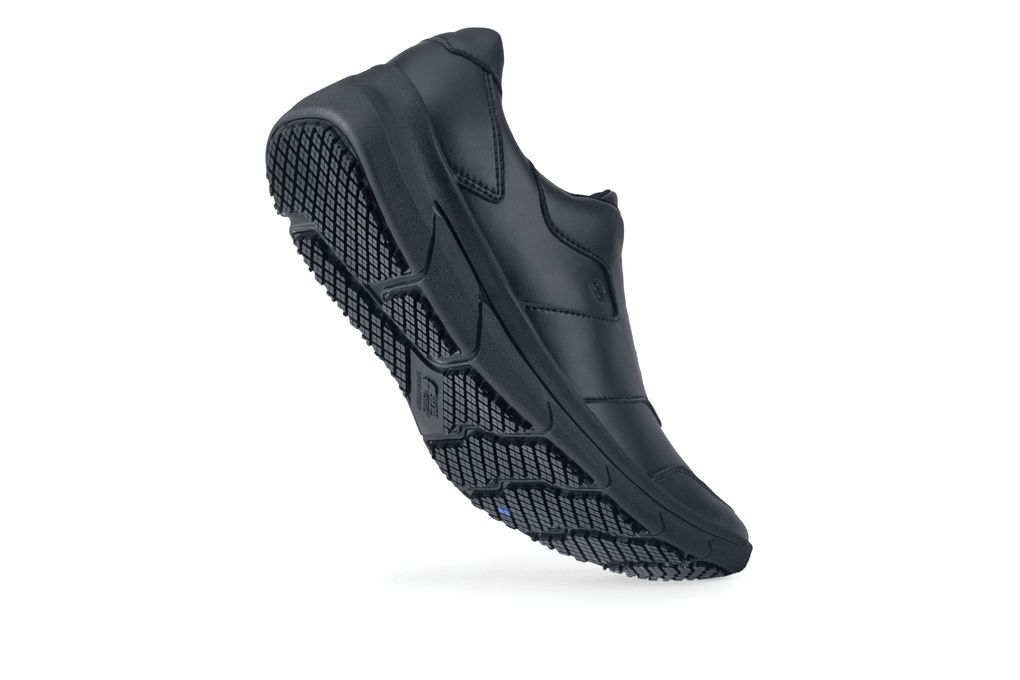 Grayson
Men's Black, Style# 36479
Description and features:
Simple but way more than basic, this lightweight shoe features slip-resistant Flex Tread so your shoes move the way your feet do, giving you the comfort you need, all day long.
Slip Resistant: Superior SFC slip-resistant outsole.
Water-resistant: Treated to repel liquids from the surface.
Natural Fit: A default fit for most sizes of feet.
Rated 5 out of 5
by
Evan C.
from
Let me just say, this is my 2nd pair buying from shoes from crews and these are FREAKING AMAZING! Not only do they feel light and comfy as hell but they actually move the way your feet do! First day, they do feel a little annoying due to my back heel rubbing against the back padding of the shoes and it kinda felt weird like having boats on my feet, but it literally took one day for me to break them in (during an 8 hr shift)! Now everyday when I do work, they feel stupid lightweight, and also I feel safe knowing they are truly slip-resistant
Date published: 2017-06-10
Rated 3 out of 5
by
Shannon J.
from
This shoe is wonderful for the kitchen. The slip resistant bottom is the best I've come across but the only thing I have an issue with is the smell of the shoe after a long days work. I work anywhere from 60-80 hours a week and while comfort and slip resistance is important, the smell of the show is not very pleasant. I have only noticed it after the company had a "make-over". I emailed them to ask about it but there isn't any response. I wasn't sure if it was just the shoes but others at work noticed the same issue in the past 6 months or so.
Date published: 2017-09-23
Rated 4 out of 5
by
kevand84
from
Overshot my expectation
I was very disappointed when i saw that SFC had a makeover and got rid of my favorite shoes and the prices seemed to all go up. i got this pair reluctantly. The break in period was longer that usual and they seemed to be tight on the top of the foot and the fact that these slip-ons had a tongue was odd. however they have been very comfortable and lasted nearly two years. i would also like to see wide sizes available. the top of the midfoot seams have been split for about two months and I really wanted to make them last through the holidays but they have been so good to me I just need to retire them. special note: as comfortable as all four of my SFC shoes have been (which by the way they all lasted about a year) it is a good idea to replace the insoles every six months.
Date published: 2018-11-20
Rated 2 out of 5
by
Dany waiter
from
Grayson : looked promising but finally deceiving
Past Panther I and II user, I was deceived when it was time to buy a new pair and there were no more Panthers on the market. This Grayson shoe looked perfect. A little more expensive, but was promising to feel lighter and the look was very nice. Unfortunatly, no 0.5 sizes and no ''wide feet option''. Made it very tough to choose the good size. Got a pair and they were VERY uncomfortable to the point I was really wishing to send em back. Stubborn as I am, I continued wearing them. It took about 6 weeks before I started to enjoy them fully. At this point, they were fitting perfectly my feet and yes they were lighter. The worst of it though is that they did not even last a year, on eimperfection under the shoe I guess. First time it is happening to me with Shoes for Crews. Don't know where to go from here now.
Date published: 2018-09-02
Rated 2 out of 5
by
Anderson B.
from
This is to override any review I may have of this model. From the product page, they looked comfortable enough to maybe fit as a worthy successor to the now retired Panther II. I was wrong. The left shoe felt nearly too tight around the toe box. To me, a slip-on shoe shouldn't have a tongue and be what the feature sounds, "slip-on", without need of a shoe horn nor a third hand or pliers to hold the tongue up. Thankfully, I was able to exchange them for North which I'll possibly leave a review for.
Date published: 2017-06-02
Rated 3 out of 5
by
Roderick C.
from
If these shoes could come in wide sizes like Shoes for Crews used to do they would fit perfect but I had to buy a whole size larger and they were still pretty snug.
Date published: 2017-09-19
Rated 5 out of 5
by
Meat manager
from
Fits great,comfortable and light
I've got wide feet and ankle issues(causing swelling in left ankle) so fit was a worry for me but they are true to size and comfortable out of the box. Tongues and elastic make for a much better fit than most slip ons. Well see for longevity of the upper
Date published: 2018-12-01
Rated 4 out of 5
by
Rex Feral
from
Very Good Light Weight Shoe
Comfortable and lightweight. I'm on my feet 8 hours a night and they lasted me about 10 month. Which is good. Excellent slip resistant. The only drawback is while the upper is water resistant the tread came off the bottom because I often work on wet floors but the comfort makes up for this. They really save my legs
Date published: 2019-01-10