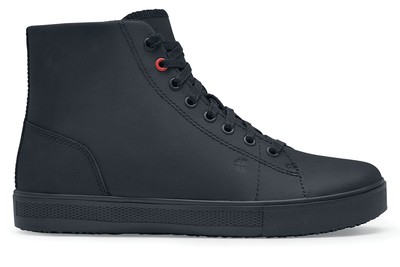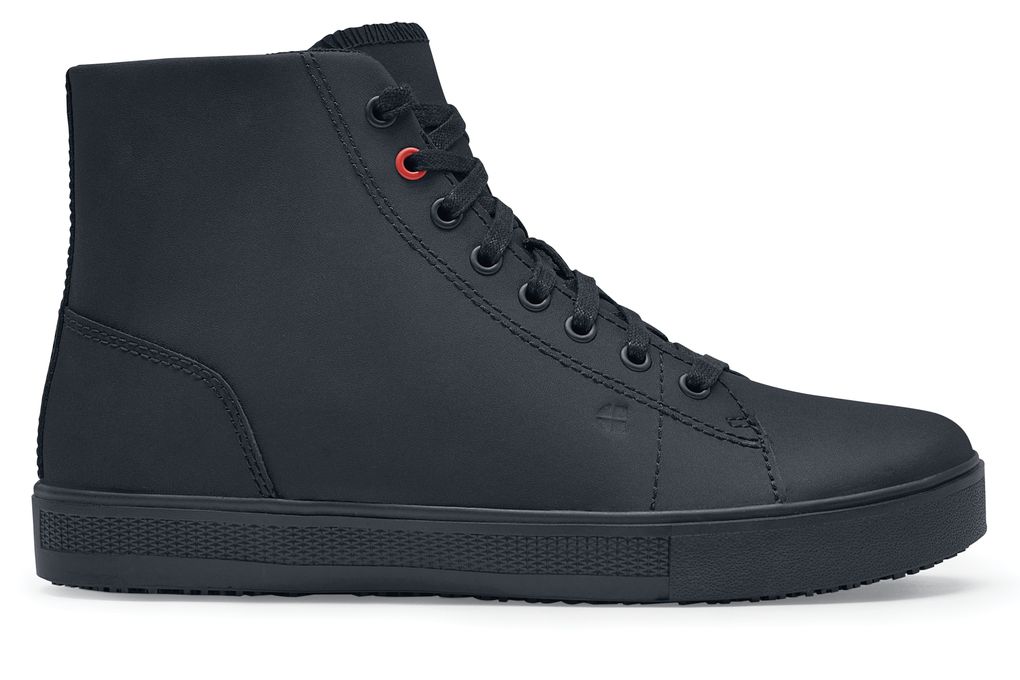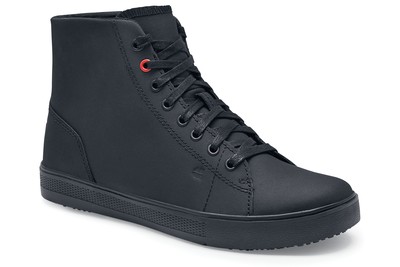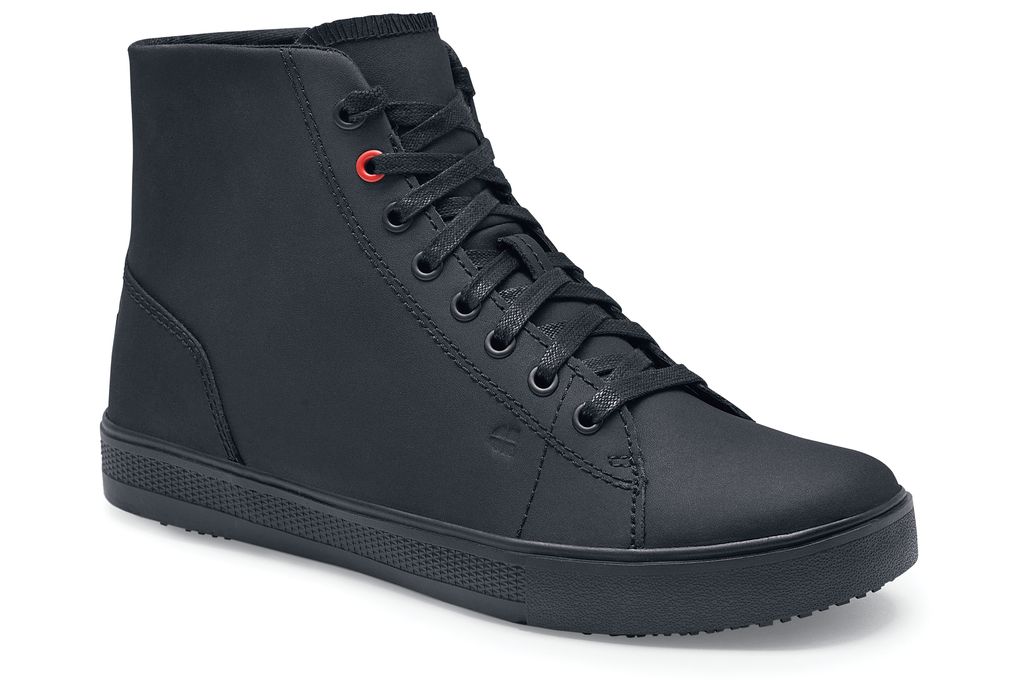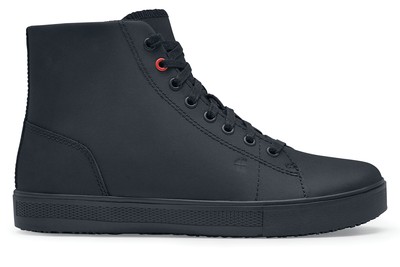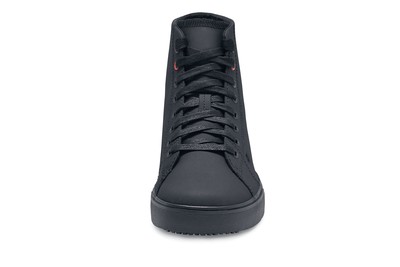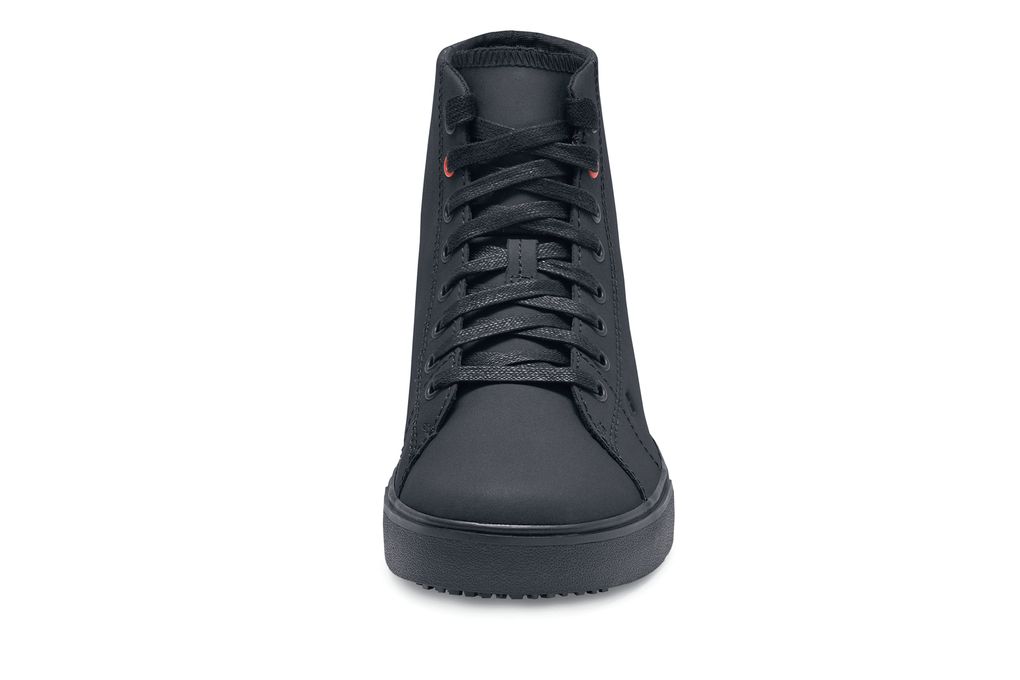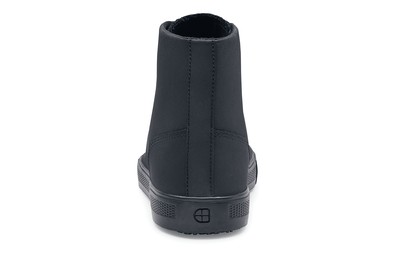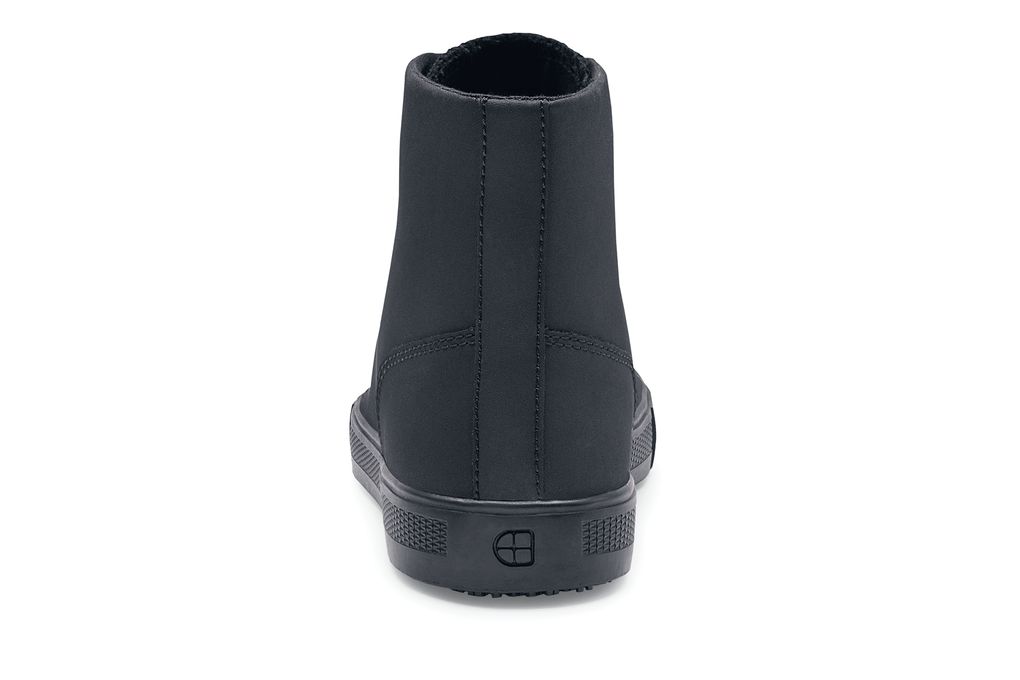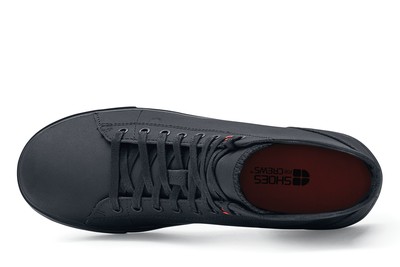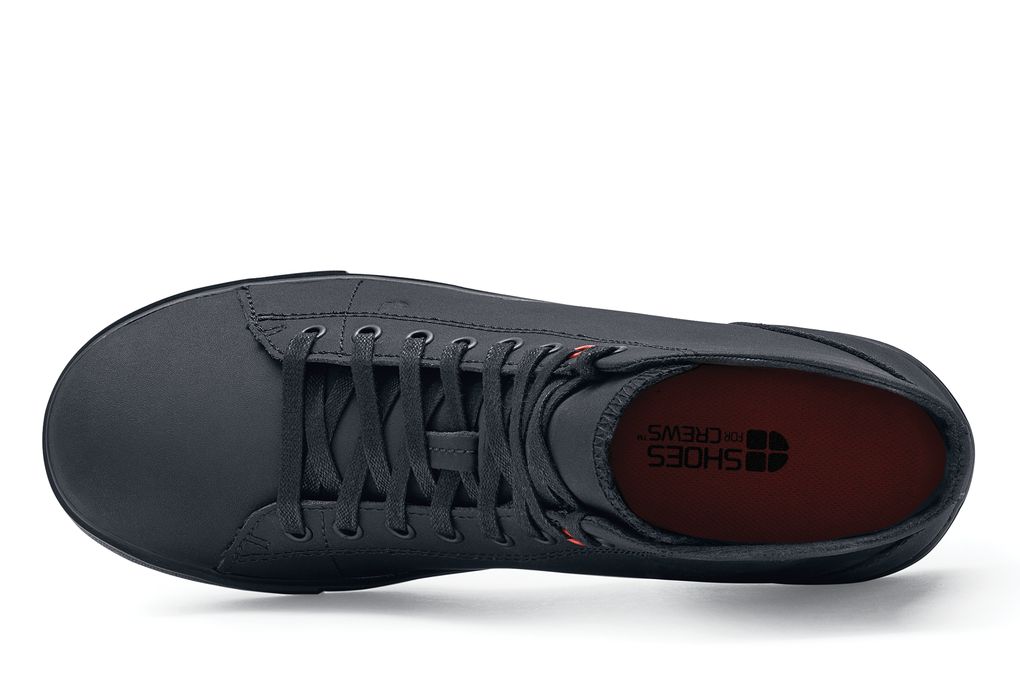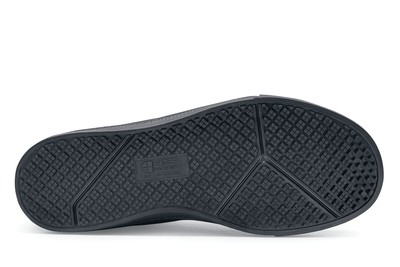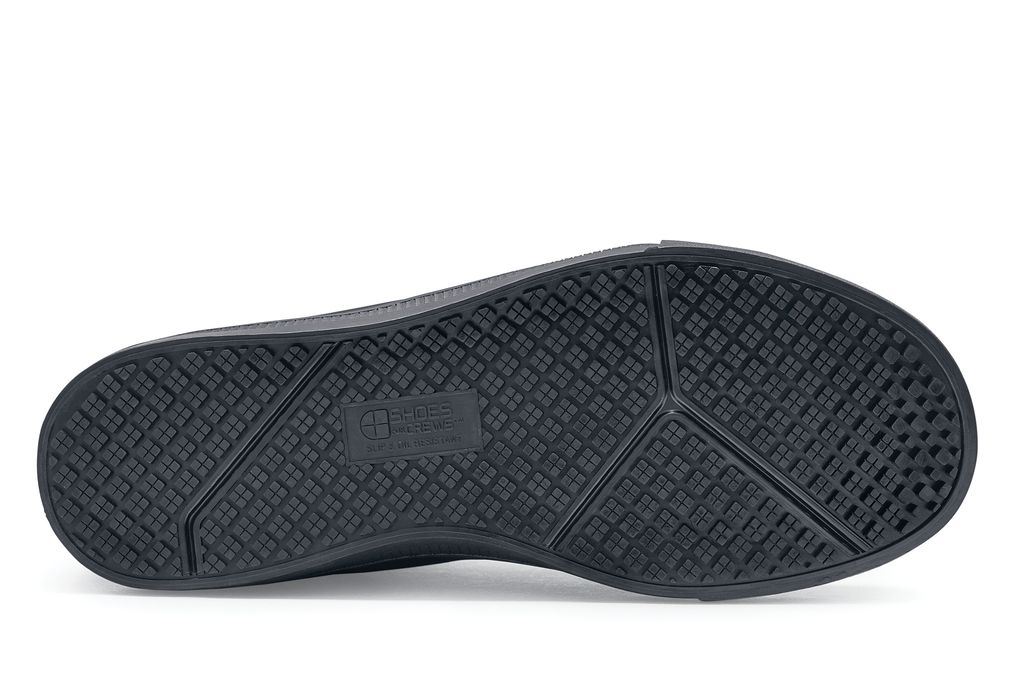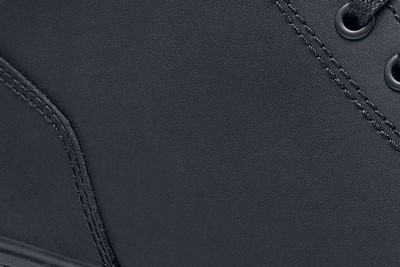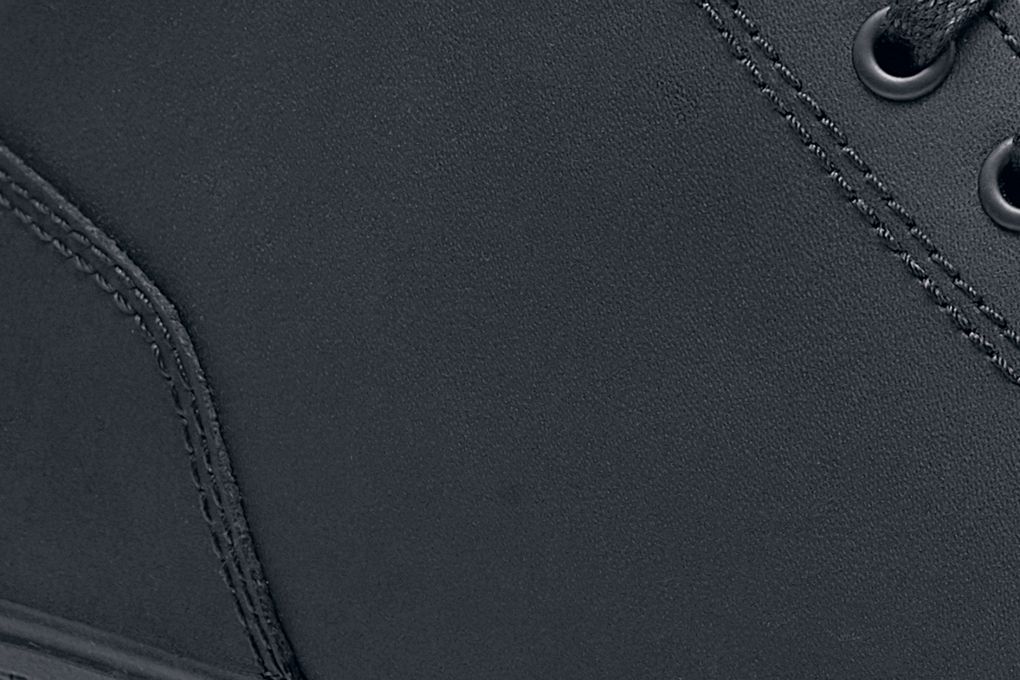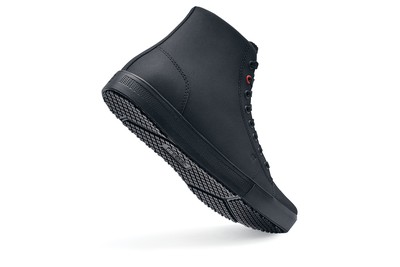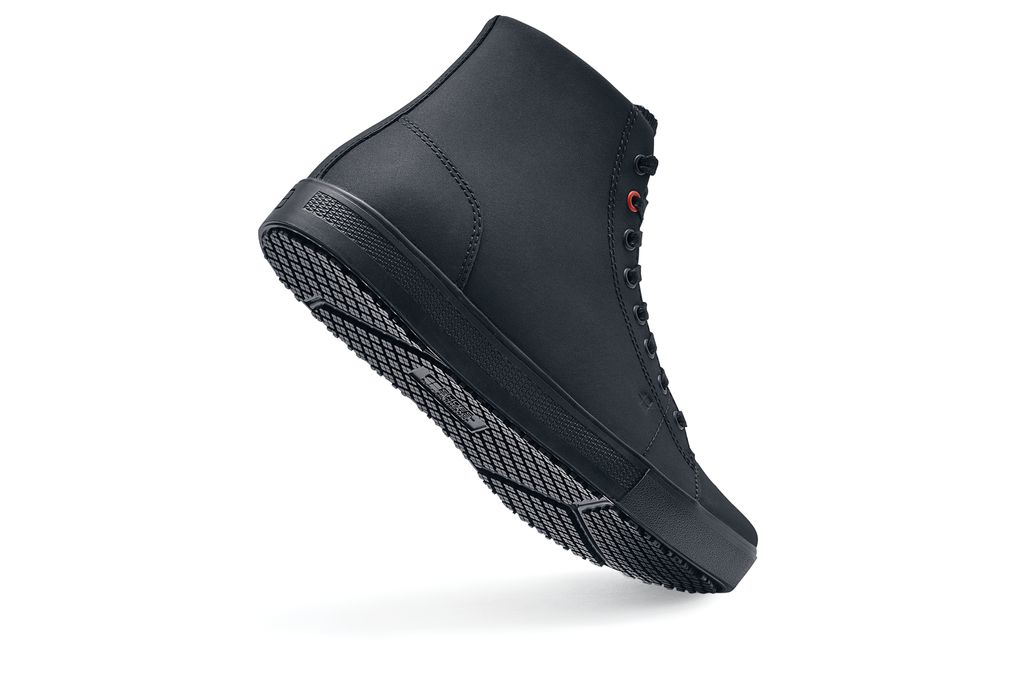 Old School Classic III - Leather
Men's Black, Style #36847
Price After Discount
$29.00
| | |
| --- | --- |
| Price | $59.98 |
| Sale Discount | - $30.98 |
| Price After Discount | $29.00 |
Also Available
A nod to the classic high top, our work shoe goes the extra mile to keep you comfortable and safe with slip resistance, TripGuard and deep cushioning.
Slip Resistant
Superior SFC slip-resistant outsole.
Water-resistant
Treated to repel liquids from the surface.
Extra Cushioning
New insole technology and cushion construction that provides greater comfort.
Natural Fit
A default fit for most sizes of feet.
TripGuard
Decreased trip hazard zone to allow fluid movement between slippery environments.
Other Features
Removable cushioned insole
Slip resistant
Weight (per shoe): 15 oz.
Leather upper
Double-thick insole with deep cushioning
I am 6'2" and 400 pounds. I work eleven hours a day on concrete on my feet. I have Fred Flintstone feet, narrow at the heel really wide at the toes. I usually wear a New Balance shoe that costs well over $100 with special inserts for super high arches. I usually replace the insoles every other month and the shoes every six months if I'm lucky. My shoes usually wear out at the sides and my ankles roll to the outside. I bought these shoes because they were on sale as a goof. The first day I put these shoes on I was immediately impressed by how comfortable they were. They rubbed my fourth tow a little the first two days but settled down after that. I didn't change out to my special inserts for three months they were so comfortable. I LOVE THESE SHOES! I have bought extra as backups in case they discontinue them. Try them out. They are awesome.
B Panos Mechanic December 25, 2017
Although these shoes are comfortable, the only issue is how the back of the shoes do not have a pull up strap to help get them on. If you are in a rush, the back leather crushes down as trying to get your foot in. Great shoe overall, might have to sew my own back pull up strap.
Jared Suarez Host December 23, 2017
Great shoe hard to get use to at first. Took about ten day but now they are broken in and feel great
Vernon Williams Cook October 25, 2017
Great shoes. Very dependable
Ryan Bernhard Meat Clerk September 4, 2017
I didn't give 5 stars because within the same week I had broken the laces on both shoes. They'd lasted about four months before the eyelets wore the laces through. Otherwise great shoe
William Hicks August 25, 2017