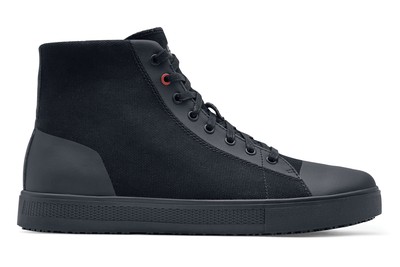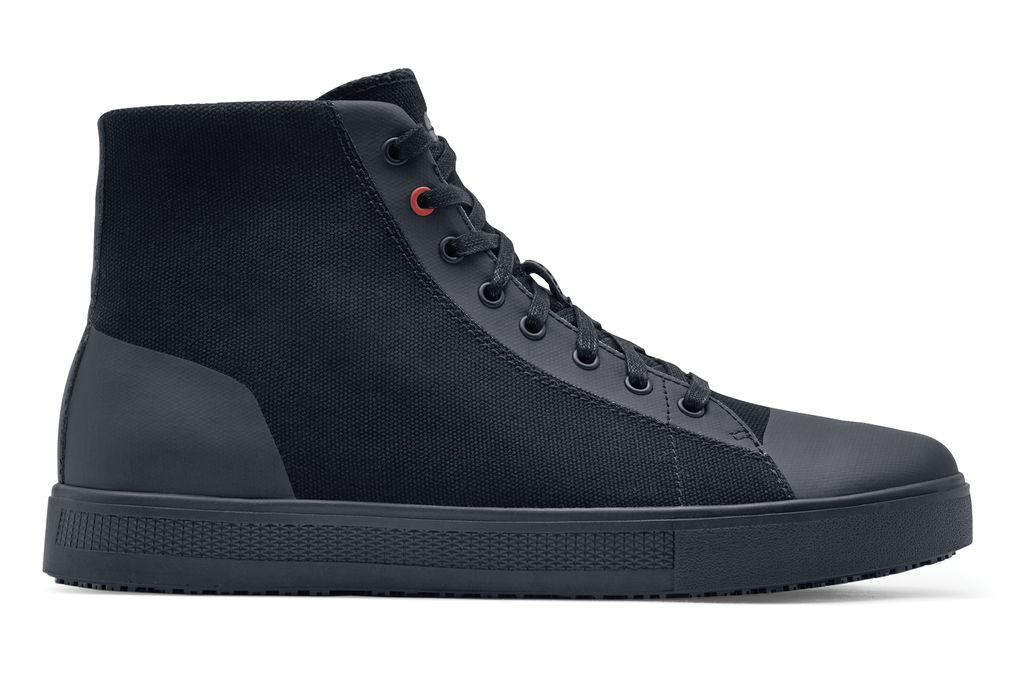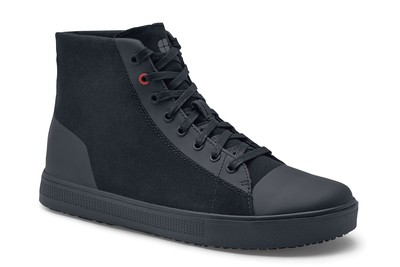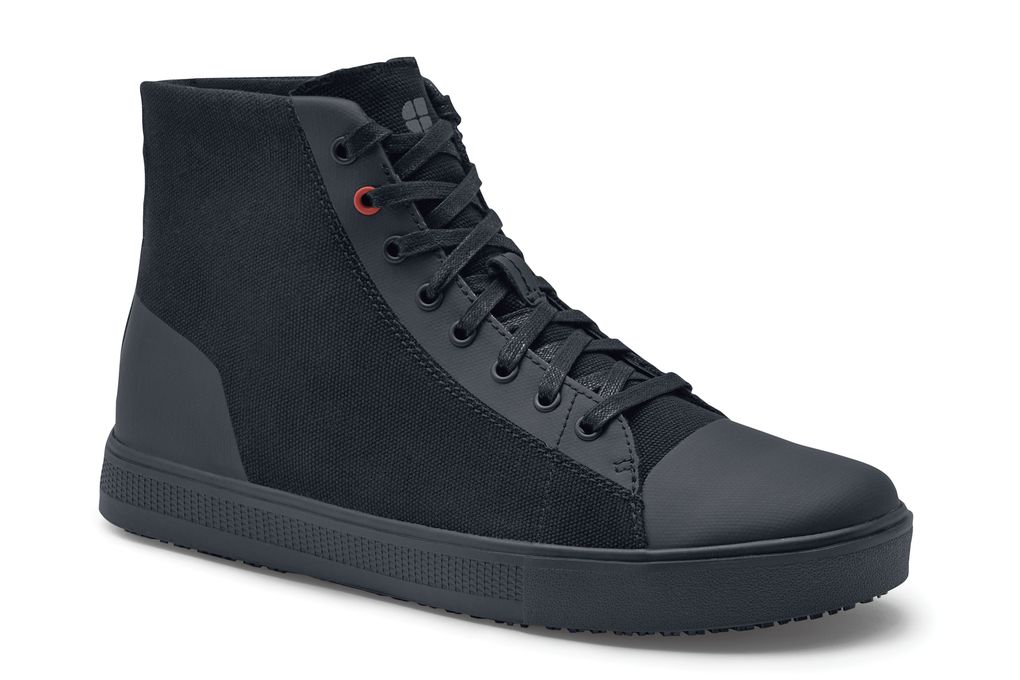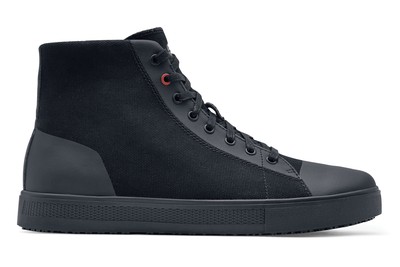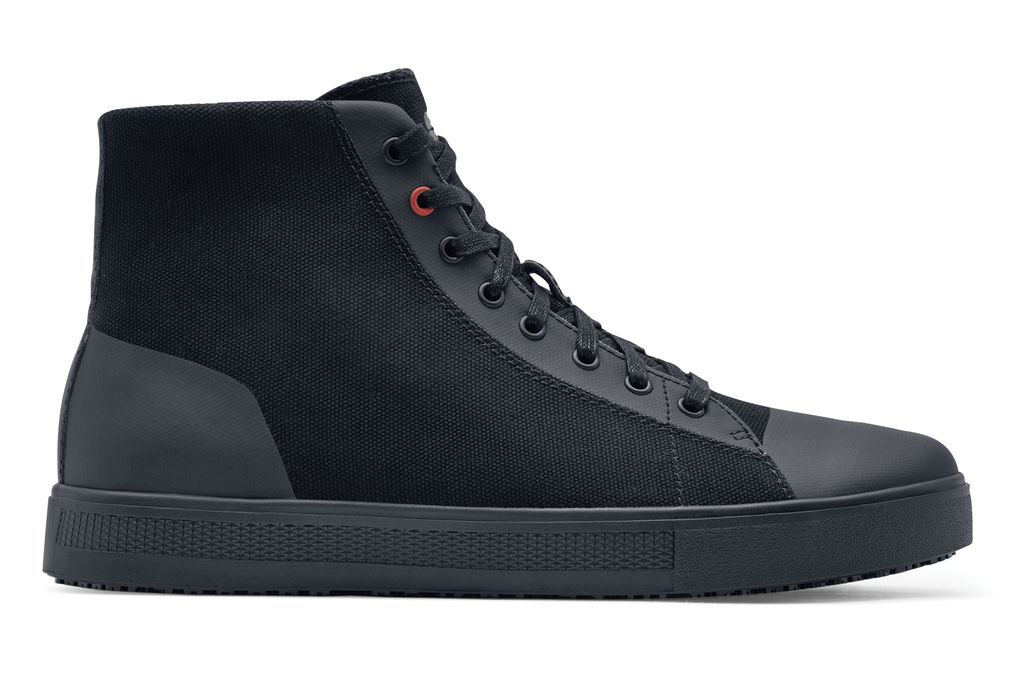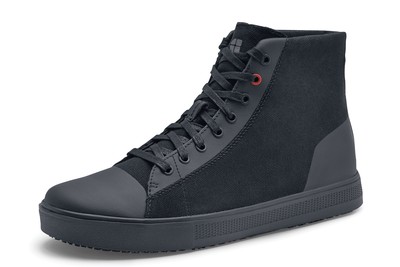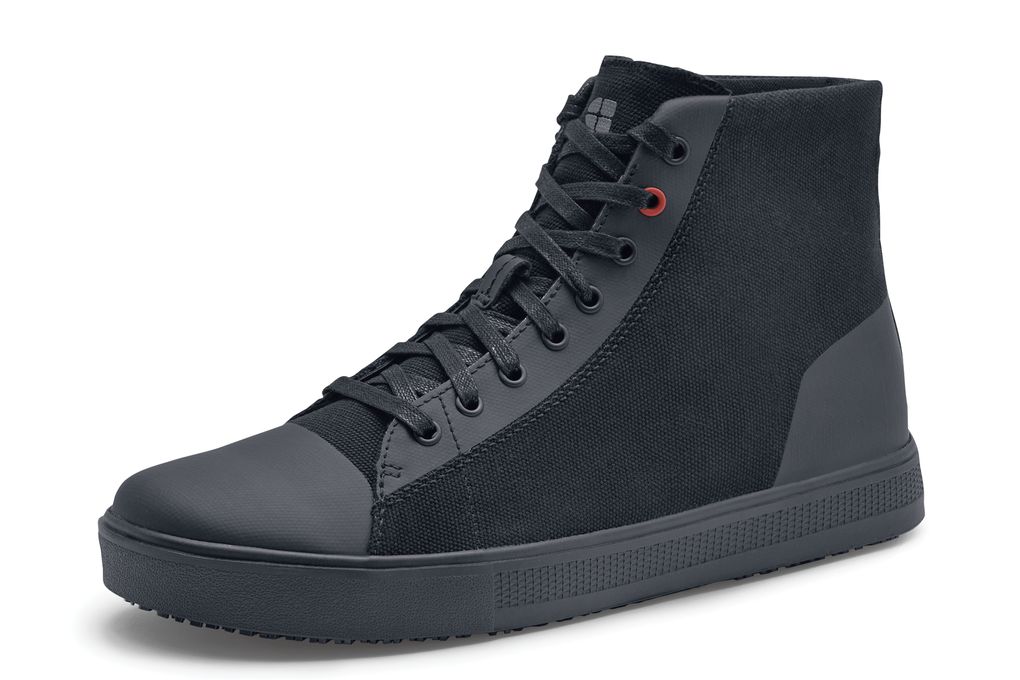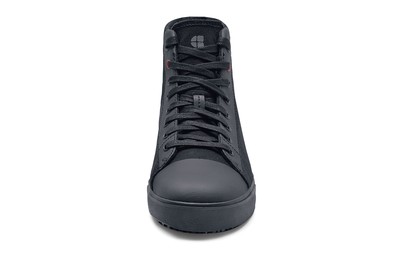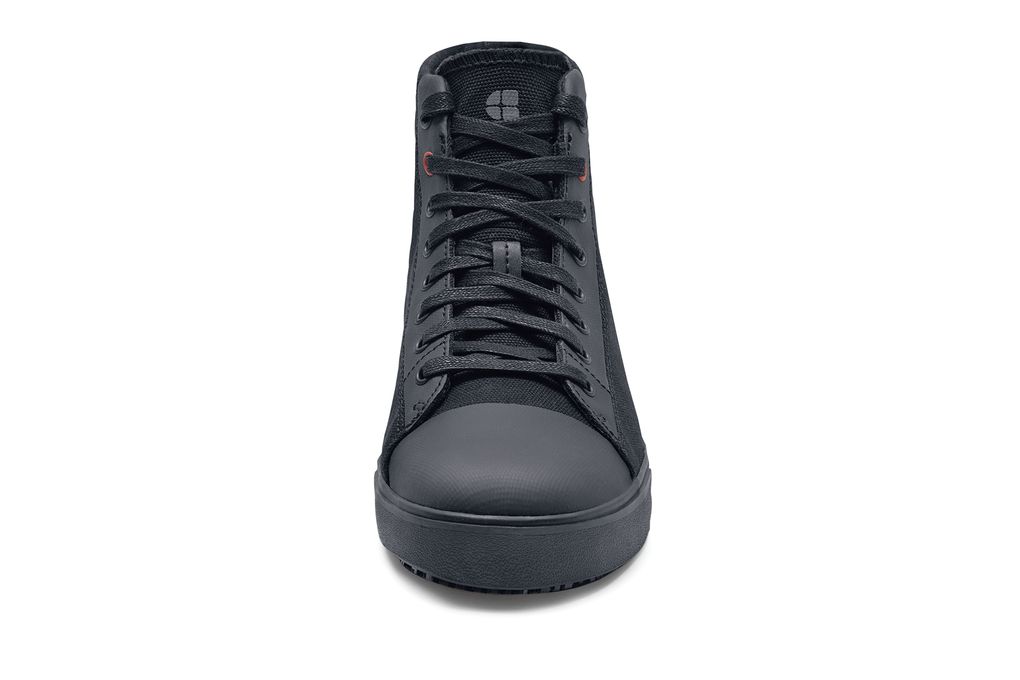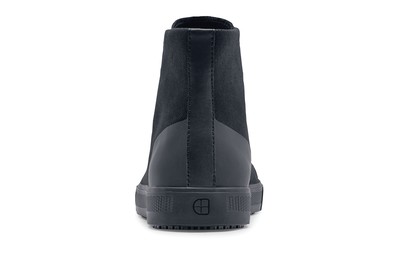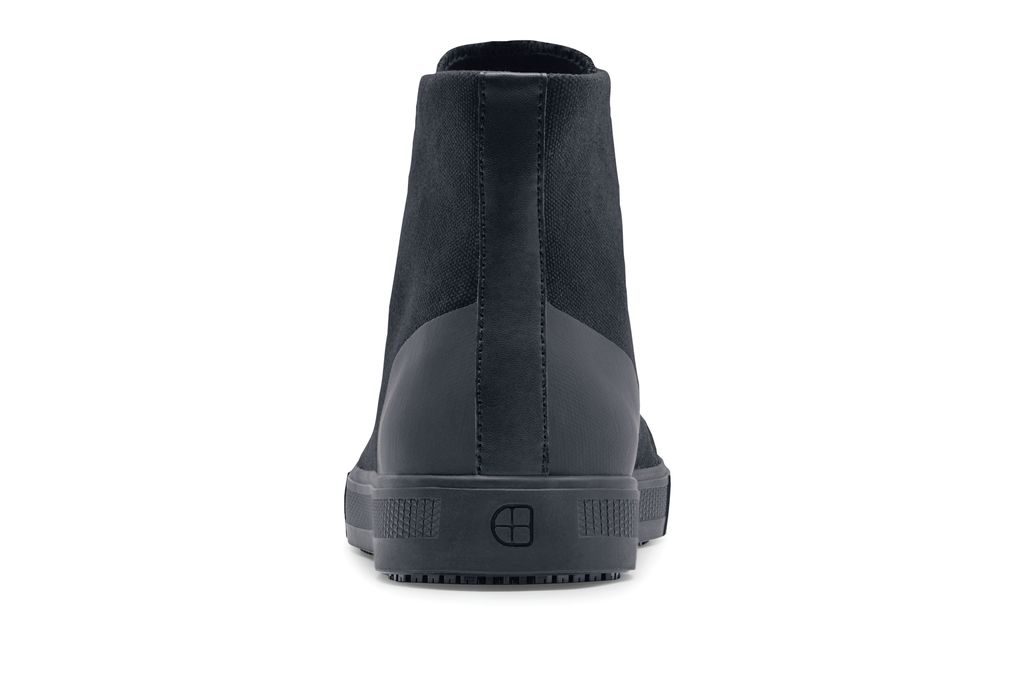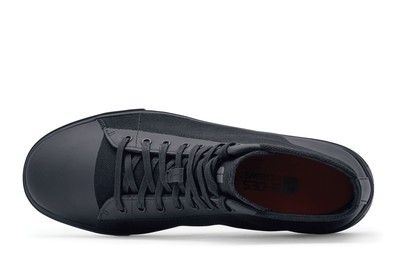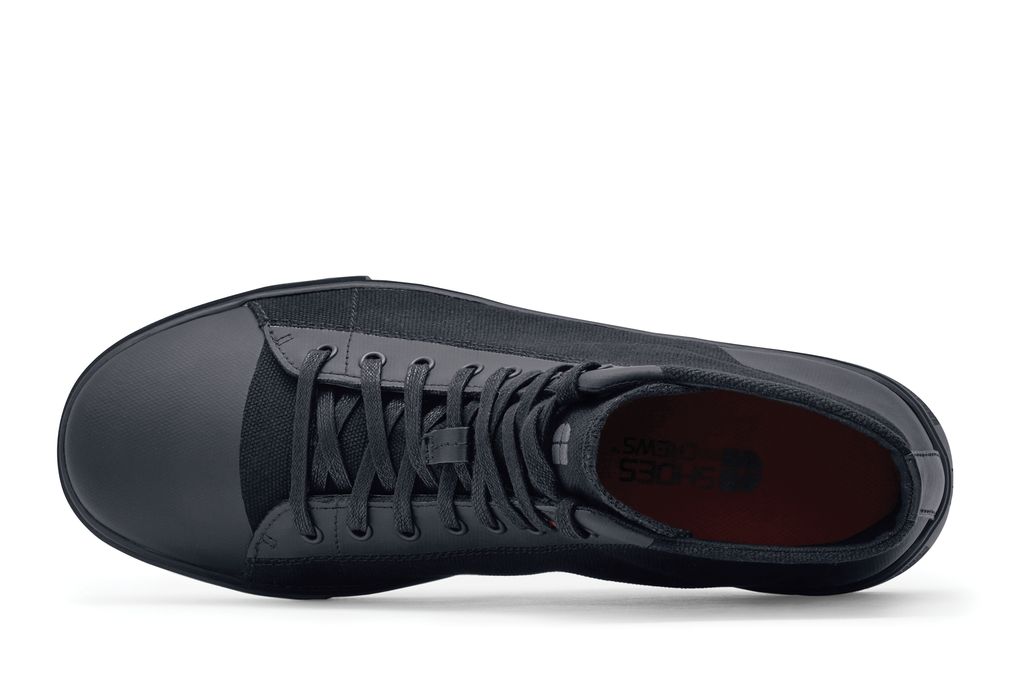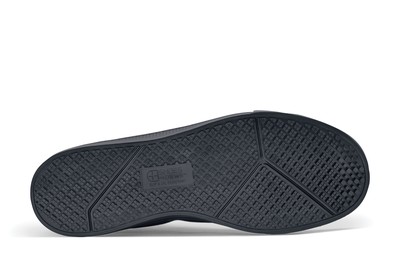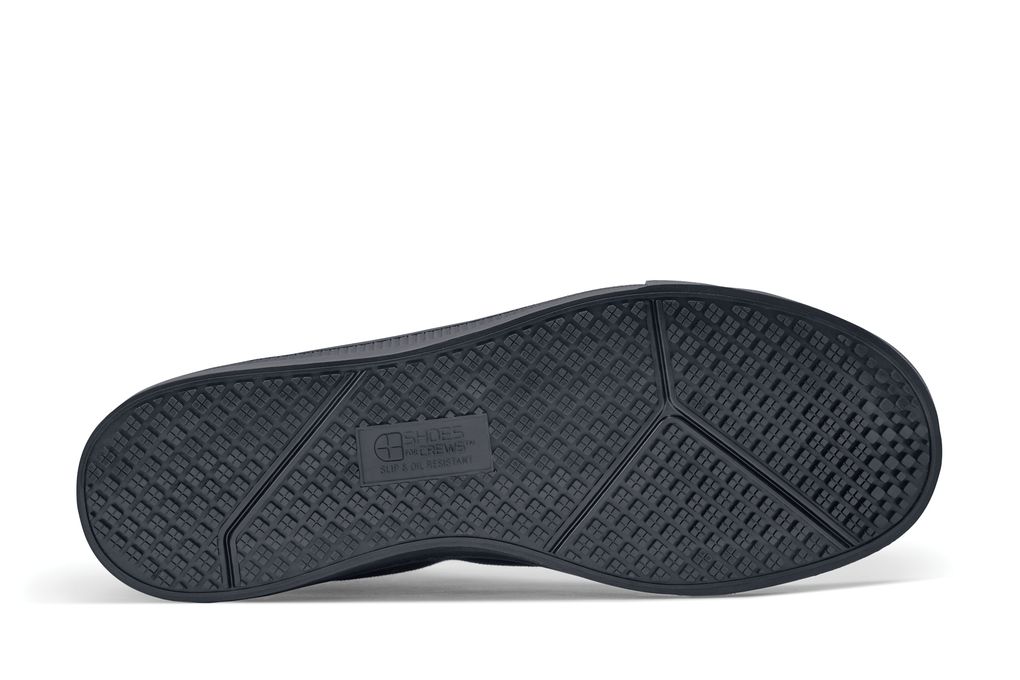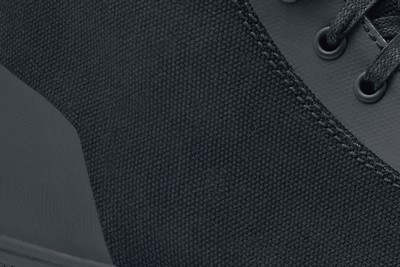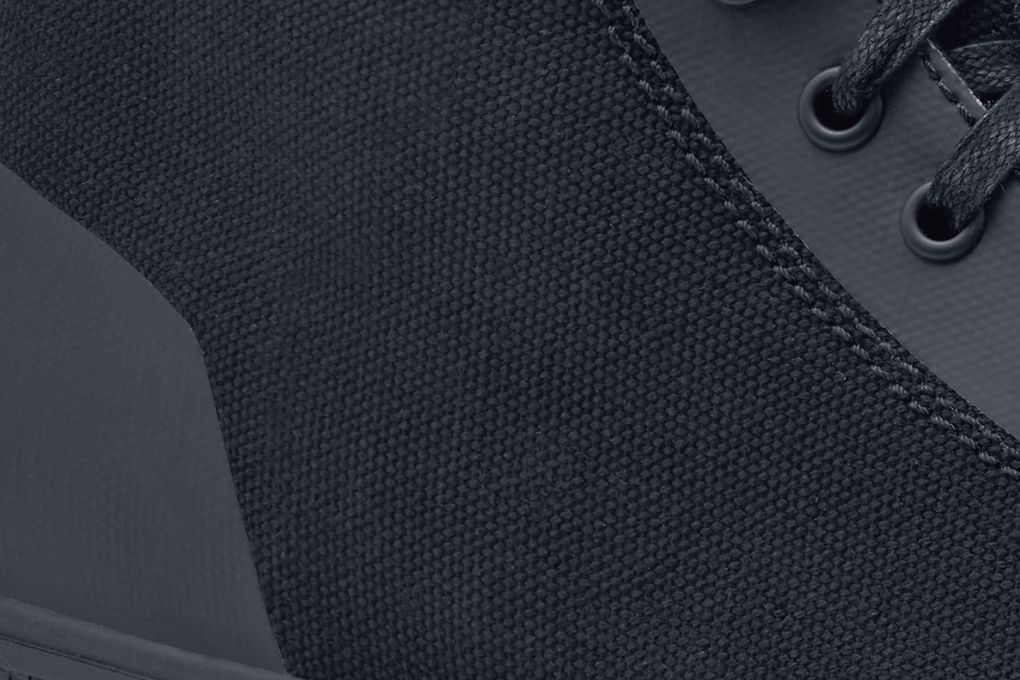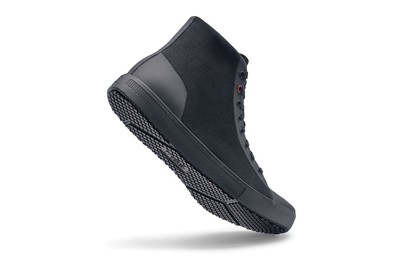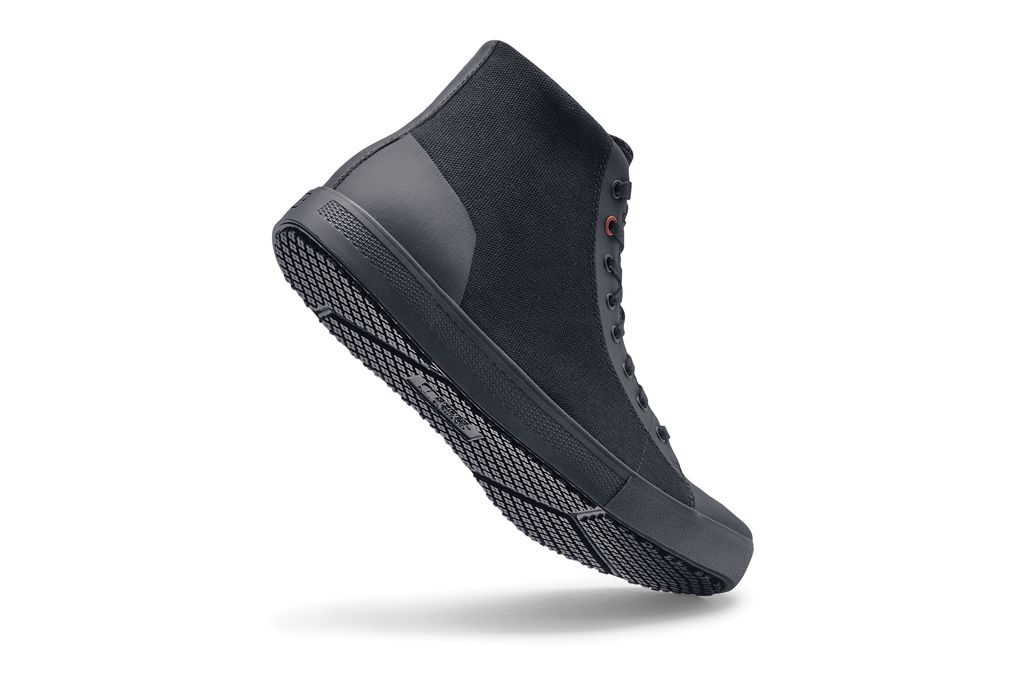 Old School Classic III - Canvas
Women's Black, Style #37589
A nod to the classic high top, our work shoe goes the extra mile to keep you comfortable and safe with slip resistance, Spill Guard, TripGuard and deep cushioning.
Water-resistant
Treated to repel liquids.
Extra Cushion
New insole technology and cushion construction that provides greater comfort.
Removable Insole
Insoles are removable to allow for custom insoles or orthotics.
Natural Fit
A natural fit for most sizes of feet.
Ventilated
Strategically placed mesh panels to keep feet cool.
SpillGuard
Protective membrane lining or material overlay that creates a barrier to protect from hot liquids.
Vegan
Does not contain animal products or by-products, and not tested on animals.
TripGuard
Tapered toe decreases trip hazard when moving between different flooring, for example from slippery surfaces to carpet and rugs.
Other Features
Removable cushioned insole
Slip resistant
Canvas upper
Weight (per shoe): 15 oz.
I've been wearing variations of these shoes for nearly 10 years. They're durable and long lasting, plus they don't look like "work" shoes if I decide to go out after my shift.
Erin Dempsey Server June 11, 2017