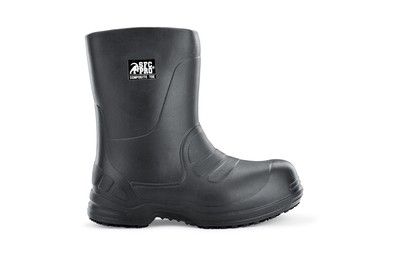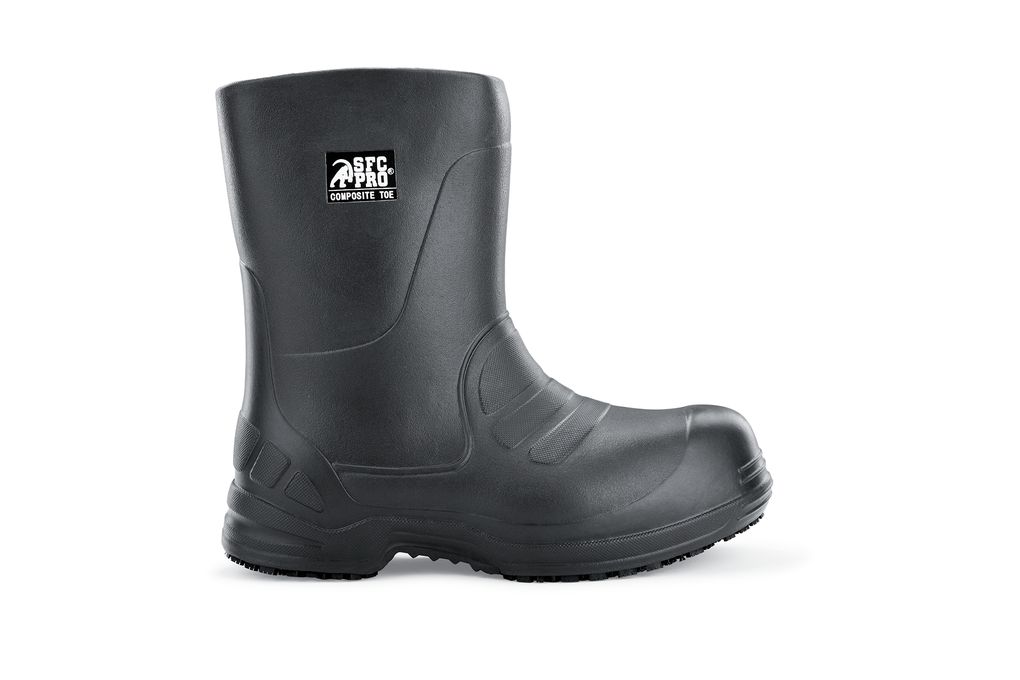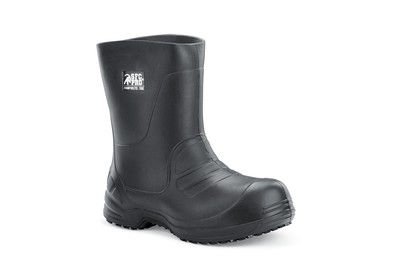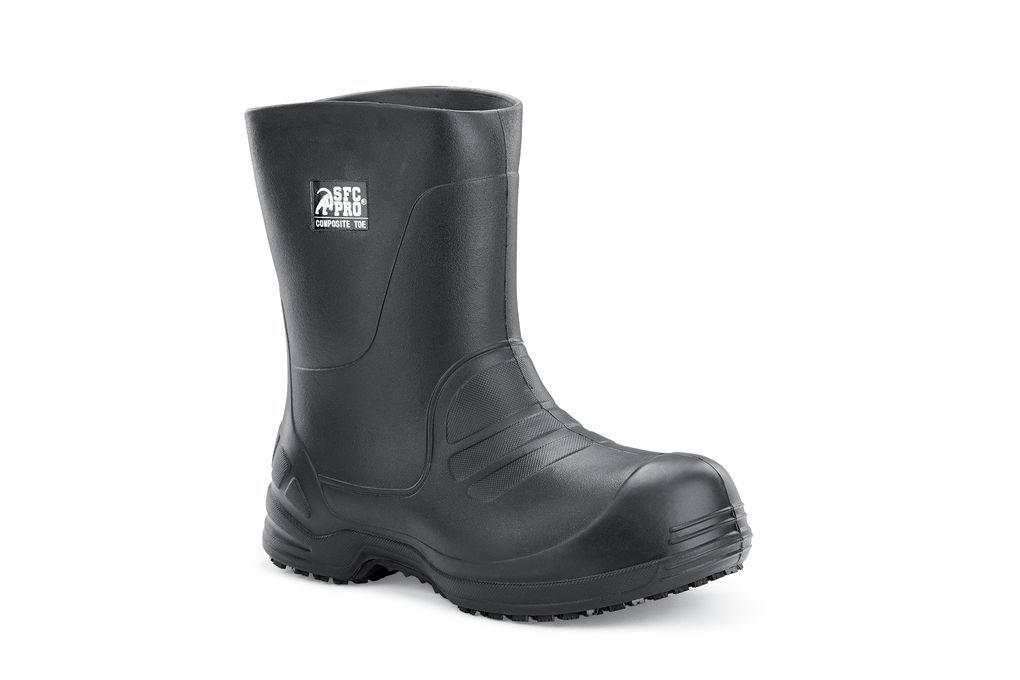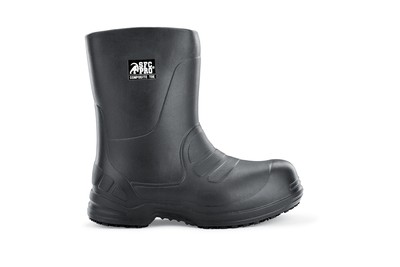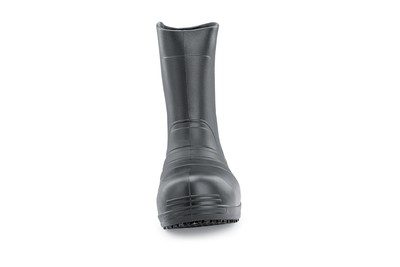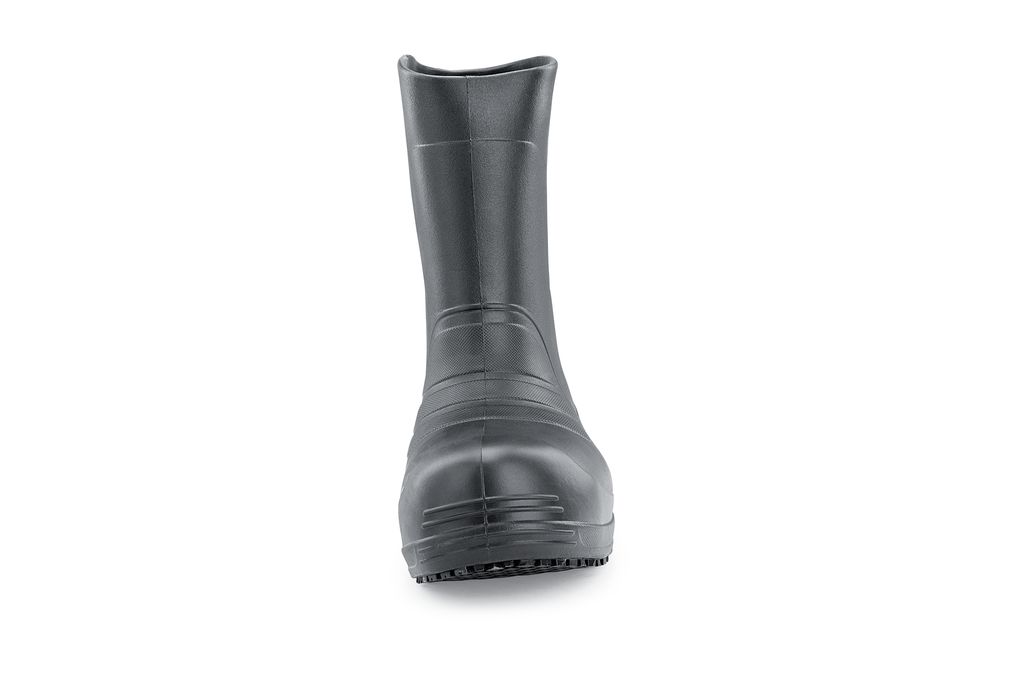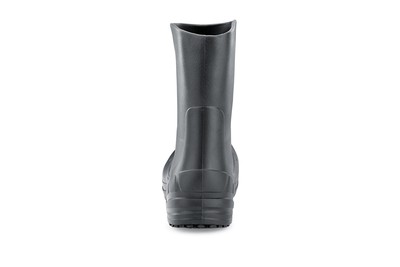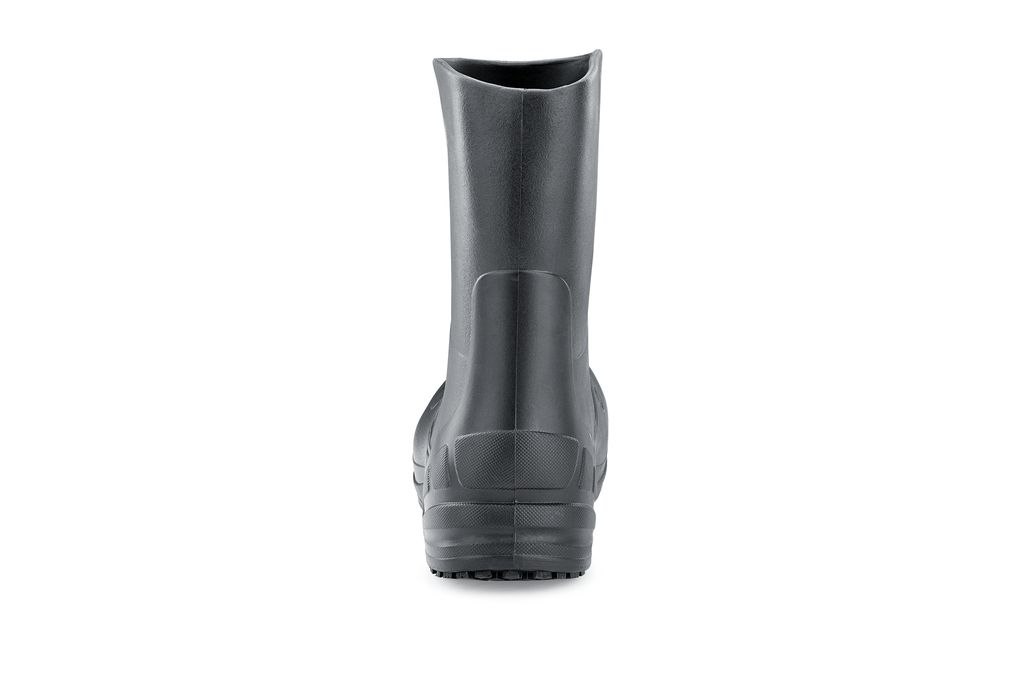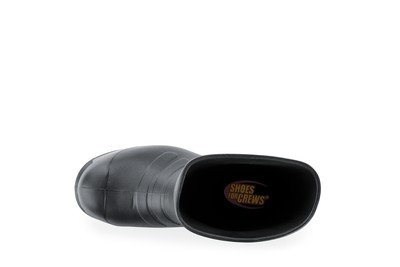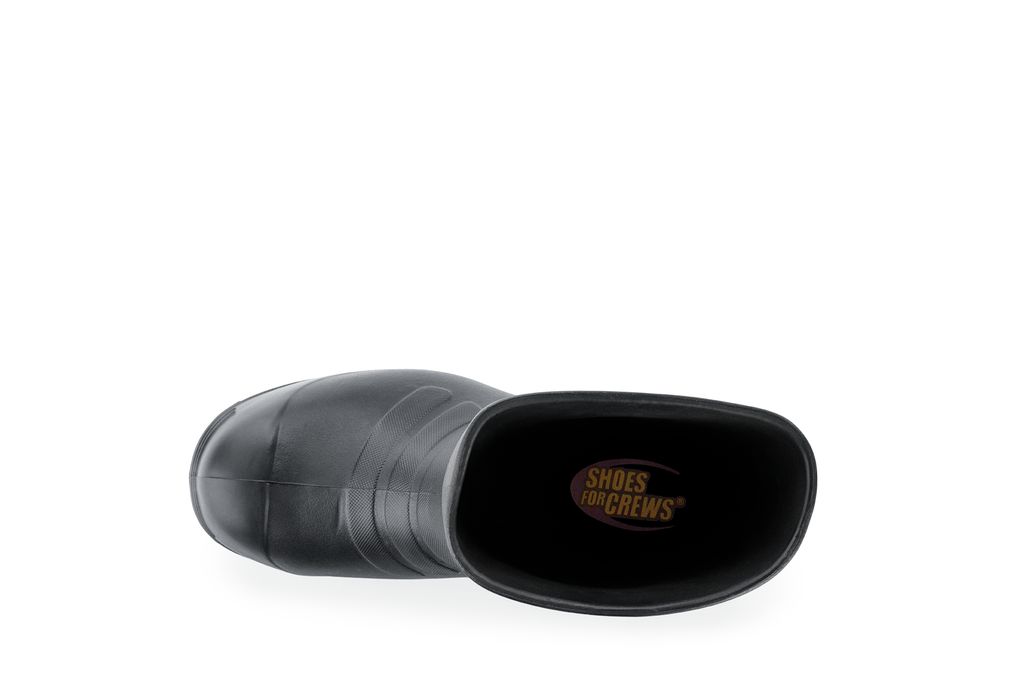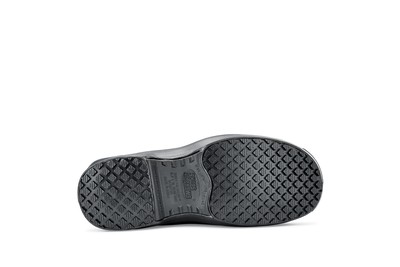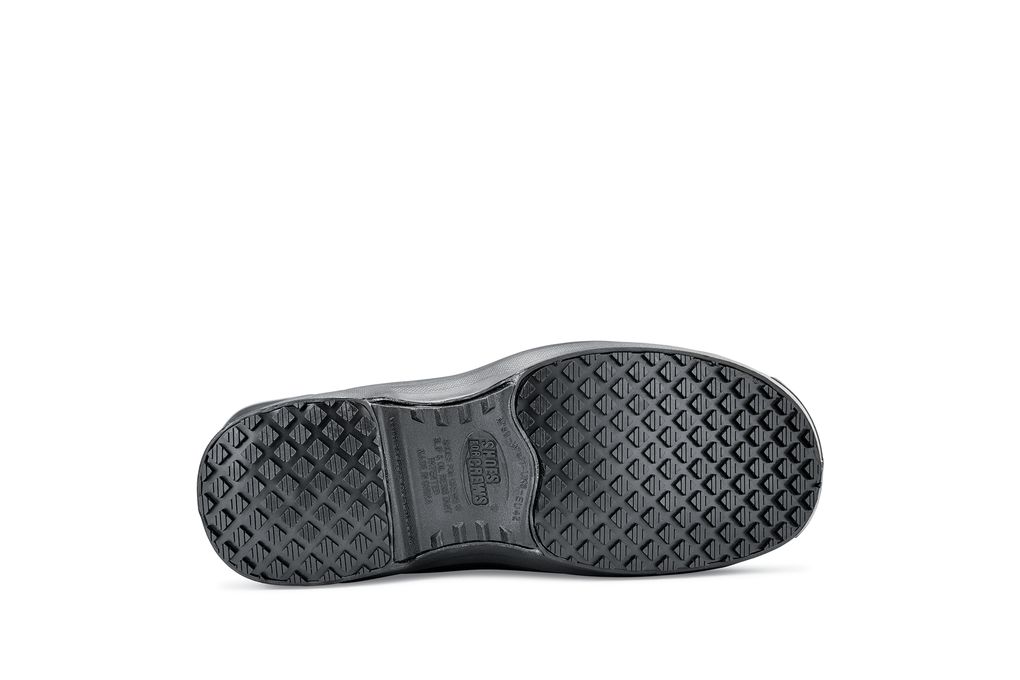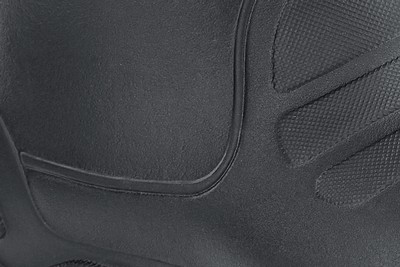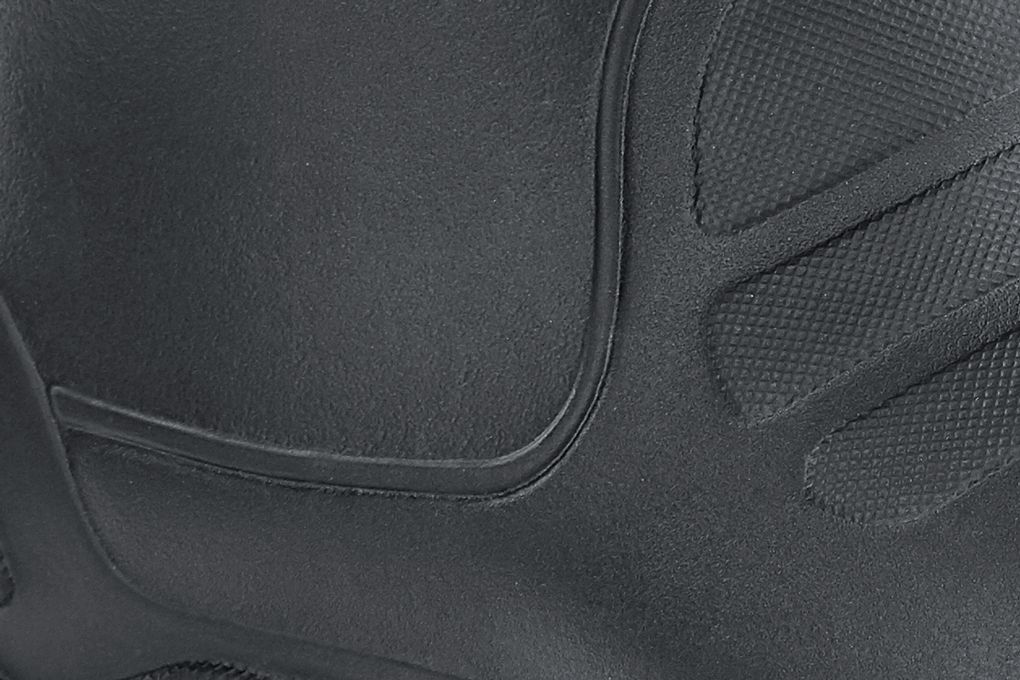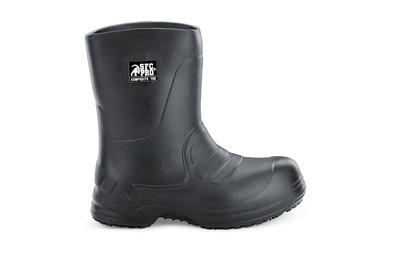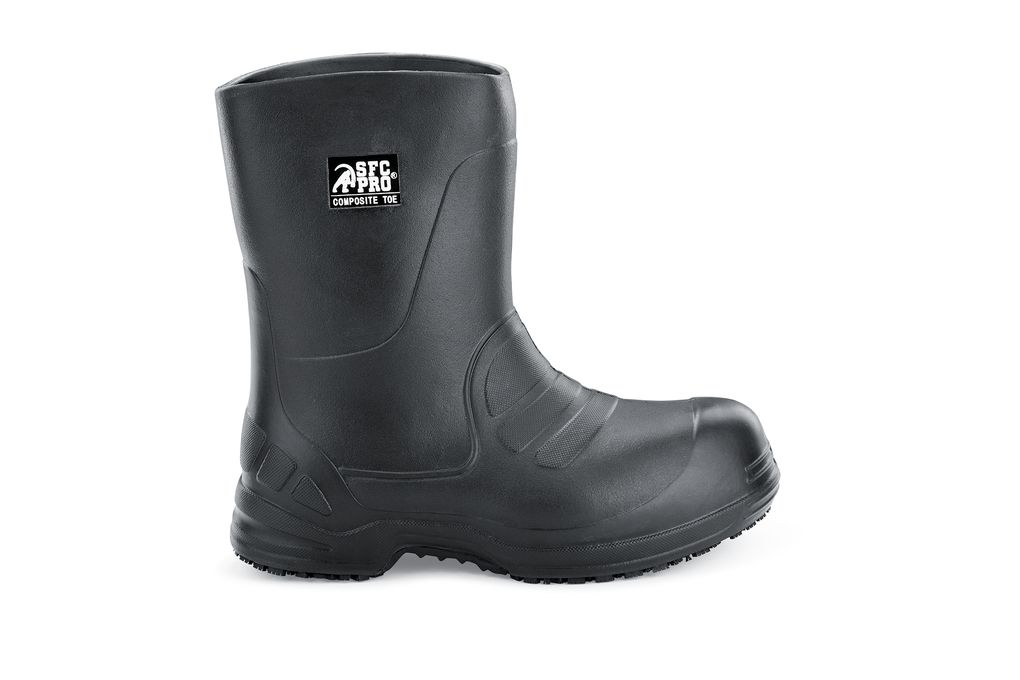 Bullfrog Pro 10 Inch - Composite Toe
Black, Style #5006
Safety starts from the ground up, so grab the boots you can wear all day, with clog-resistant outsoles to repel debris and liquid, water resistance and a composite safety toe.
Waterproof
Boots or shoes constructed to keep your feet dry.
Removable Insole
Insoles are removable to allow for custom insoles or orthotics.
Vegan
Does not contain animal products or by-products, and not tested on animals.
EH Rated
ELECTRICAL HAZARD PROTECTION (EH) RATED FOOTWEAR meets ASTM standards by providing Electrical Shock Resistance protection for the entire work boot. The insulating properties are measured under dry conditions and may deteriorate with wear and in wet environments.
Composite Toe
SAFETY TOE FOOTWEAR meets ASTM F-2413-11 standards bearing a class 75 rating.
Clog-Resistant
Wider spaced traction lugs to repel debris.
Other Features
Removable cushioned insoles
Fuel / oil resistant outsole
Vegan friendly
Oil and fuel resistant
Made of a 5 mm thick, high-density EVA/rubber blend
10 inch waterproof boot
Slip resistant
I first bought a pair I love them warm to work the next day to water blast and they did excellent feet stay dry very very comfortable I even wore them blasting with dry ice which we called cryo blasting I am most definitely buying another pair
Dion Deloney E - SCRUB technician July 4, 2017
When i ordered this boots i was worried about them not fixing correctly because there not available in my standard size 13WW But i was worried for nothing because they fix perfectly ??
Larry D Hoskins August 18, 2016
I was very displeased cuz I had already returned the first pair since they were too big and then u send me the same size again. I ended up selling them to a coworker that happened to fit in them and had to go to a shoe store to get a pair. I have never had problems like this before but I really need them at the time I ordered and received them and caused me alot of extra work to get shoes for work
Jimmy Briseno April 18, 2016
Heel is to wide, loose on heel, and half size to small
Ron Miller Meat Manager January 5, 2016
Bought a pair of these boots last winter and had NO problem with, as far as warmth goes. With a pair of thermal socks, my feet were oh so toasty ! I wear a 13 medium but went to a 14 medium just for a little extra room. I wear thermal socks all year round at work for comfort on a concrete floor and my feet don't hurt one bit.. I like these boots so much, I bought another pair, just for church. These ARE the best boots I've ever worn, PERIOD ! Some people will like these boots, some won't, but for the money, they can't be beat..
mark brown November 12, 2015