Bullfrog Pro 10 Inch - Composite Toe
is rated out of
5
by
19
.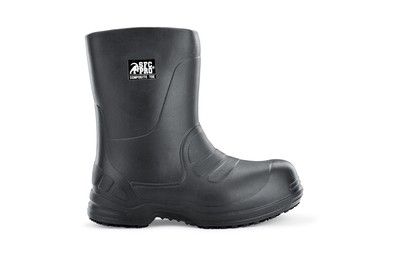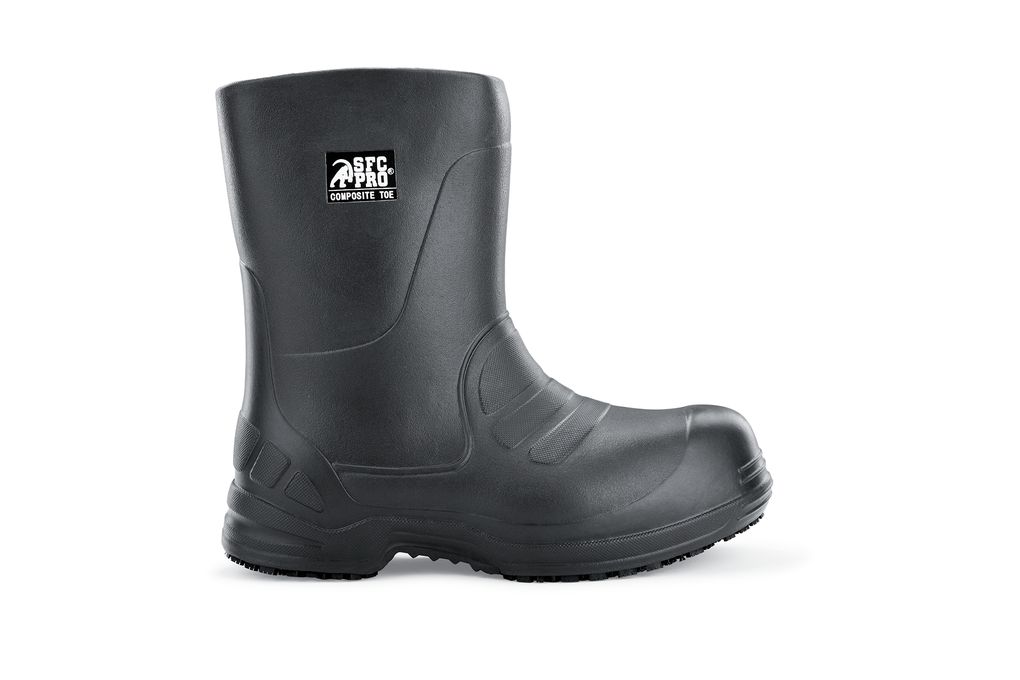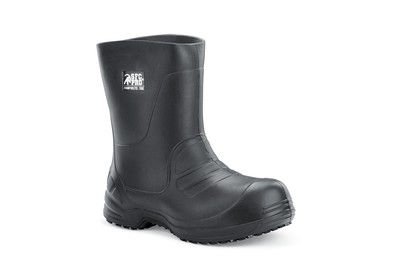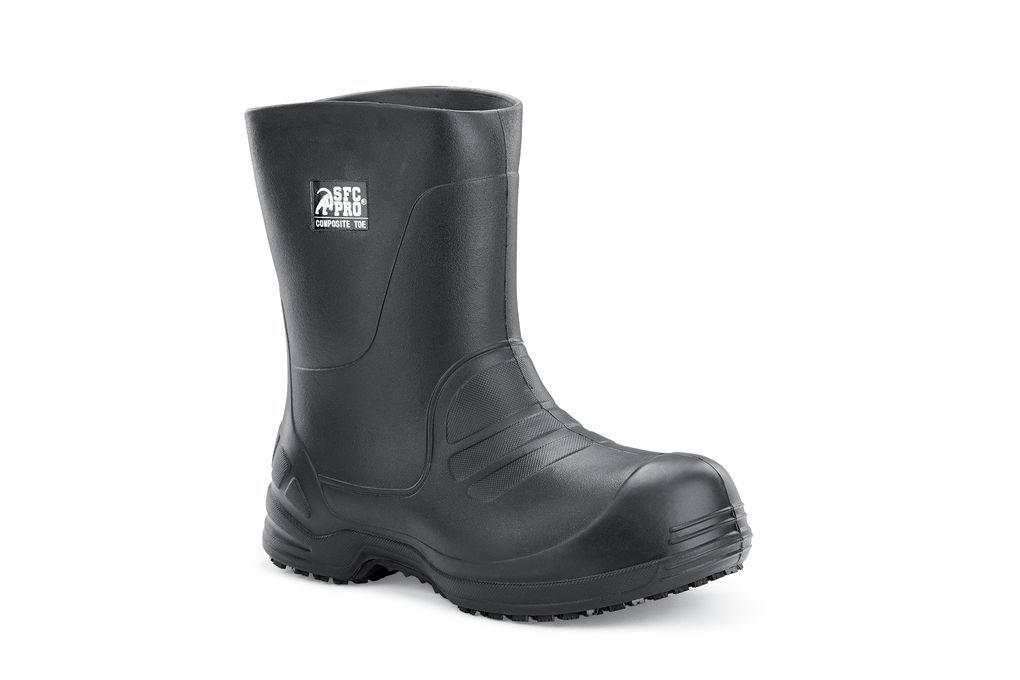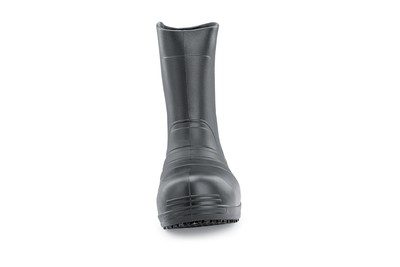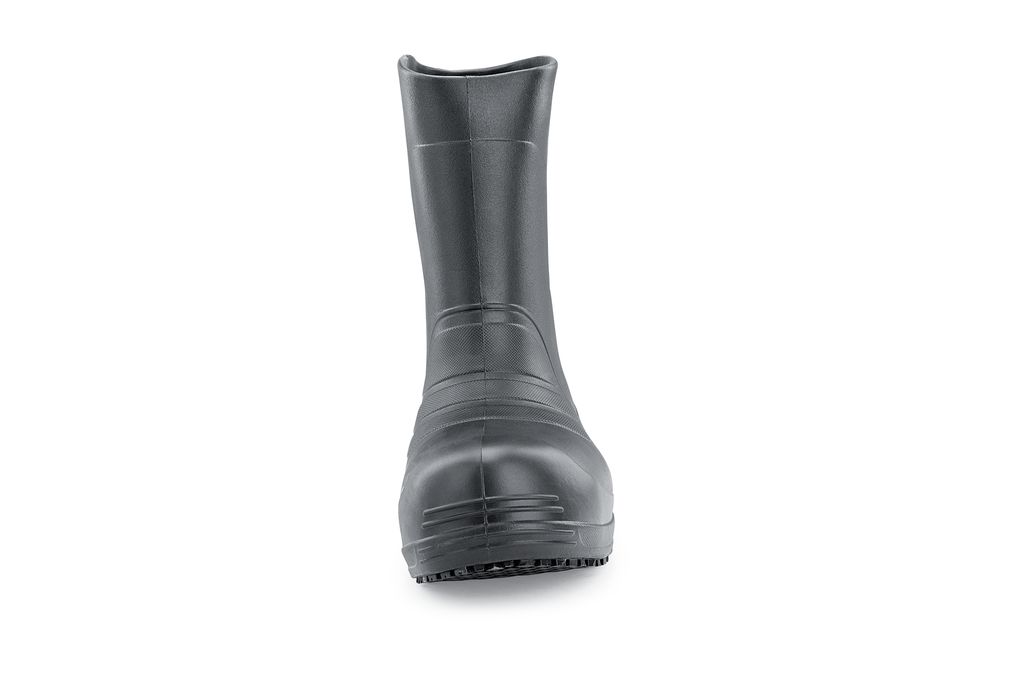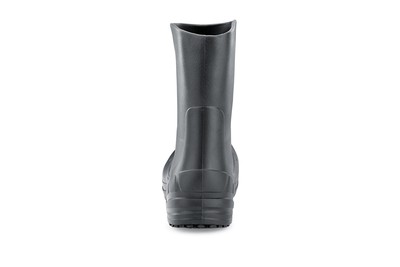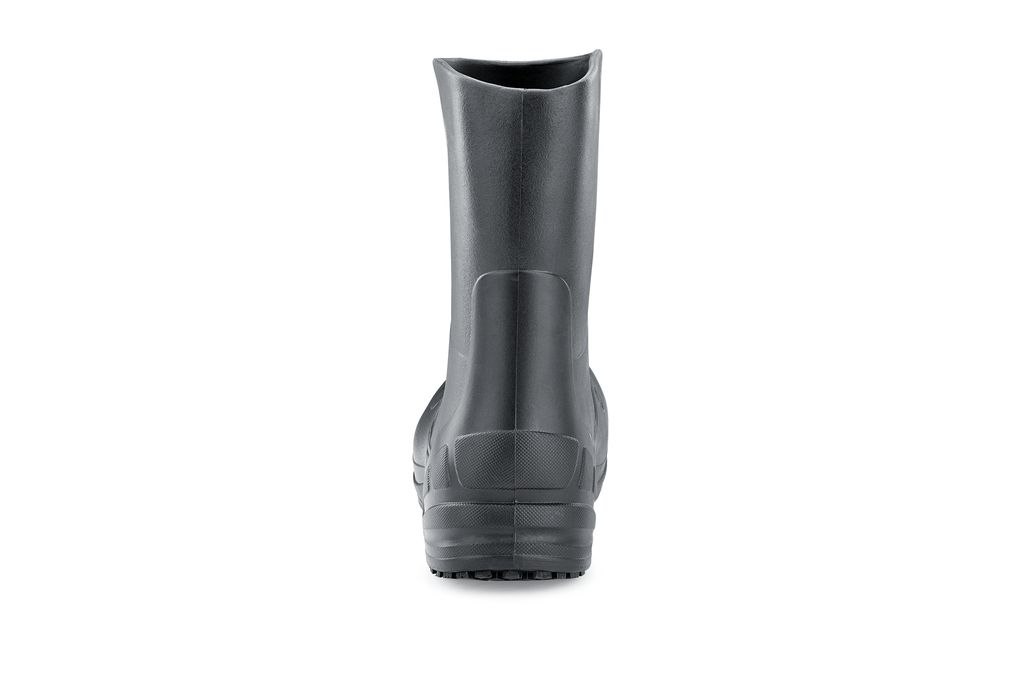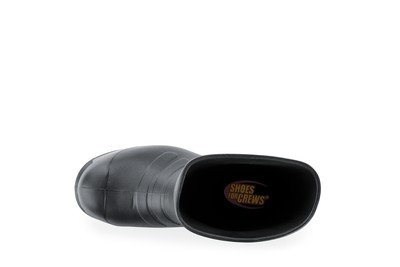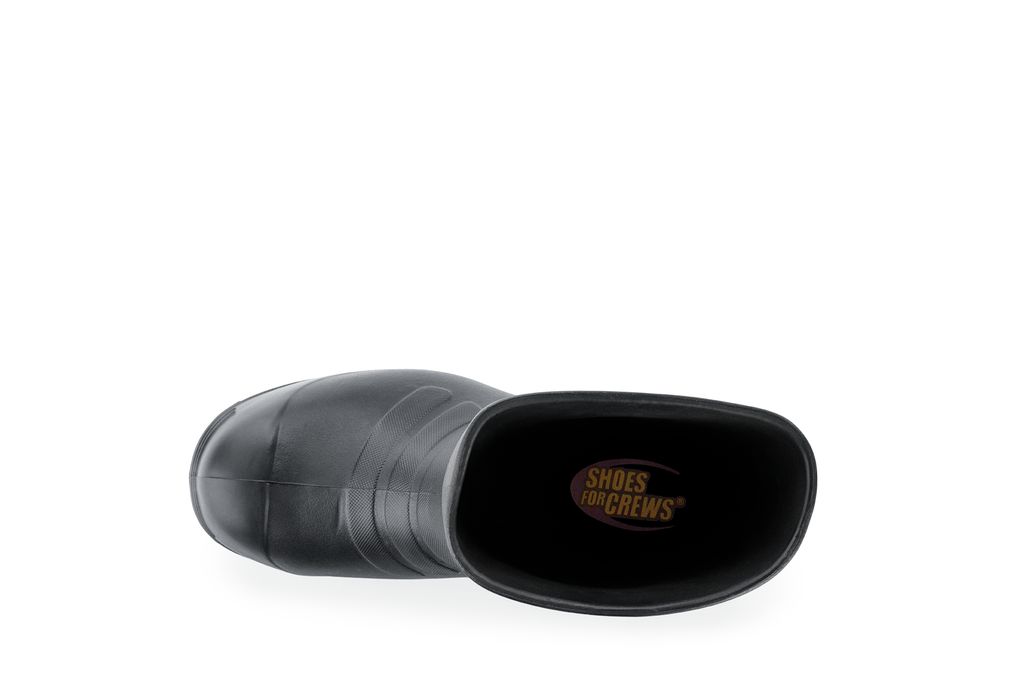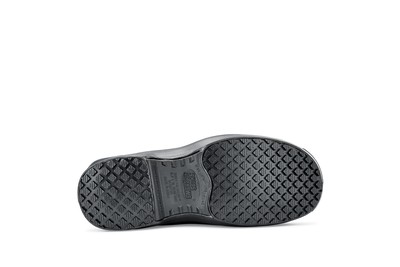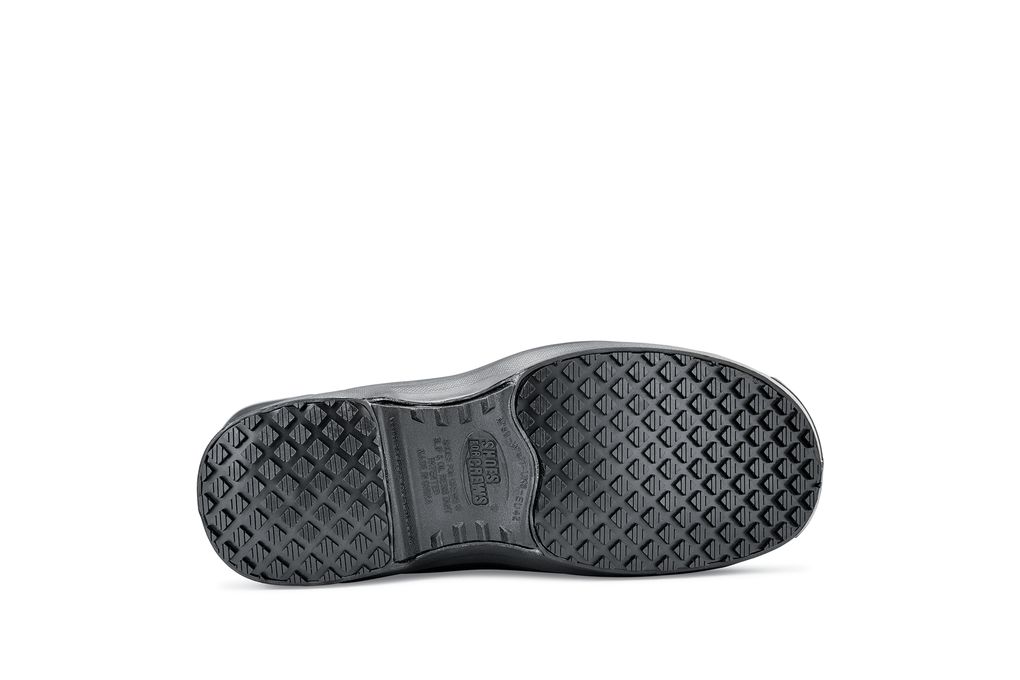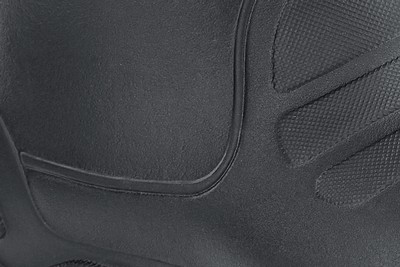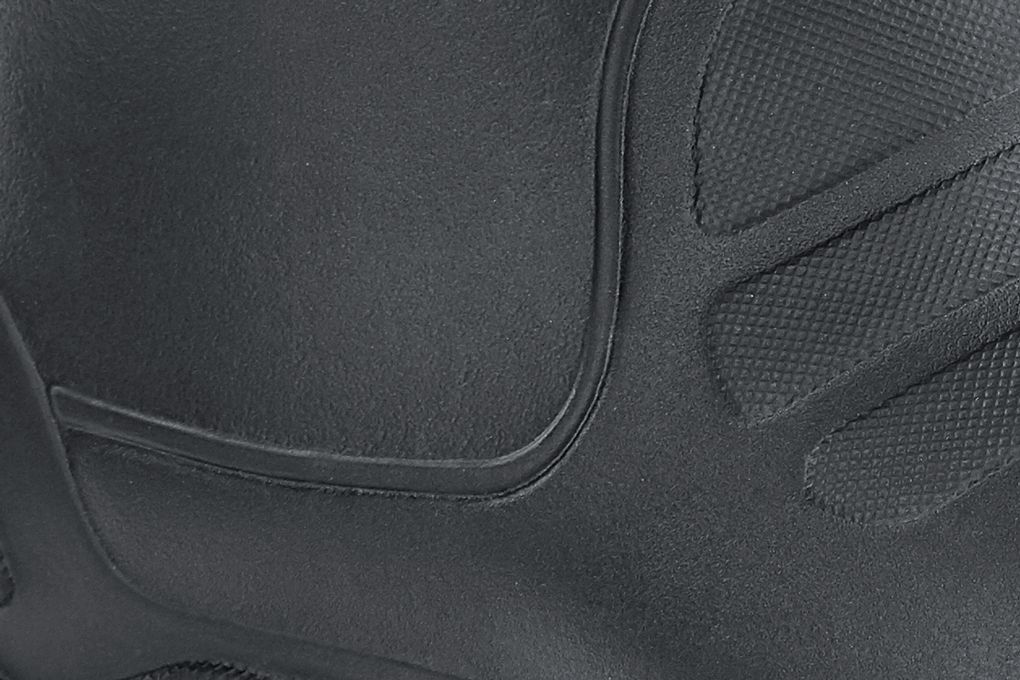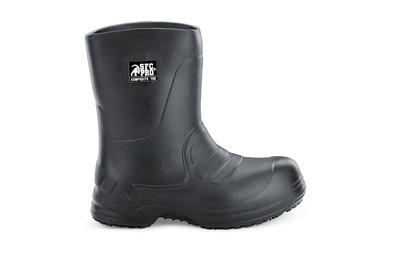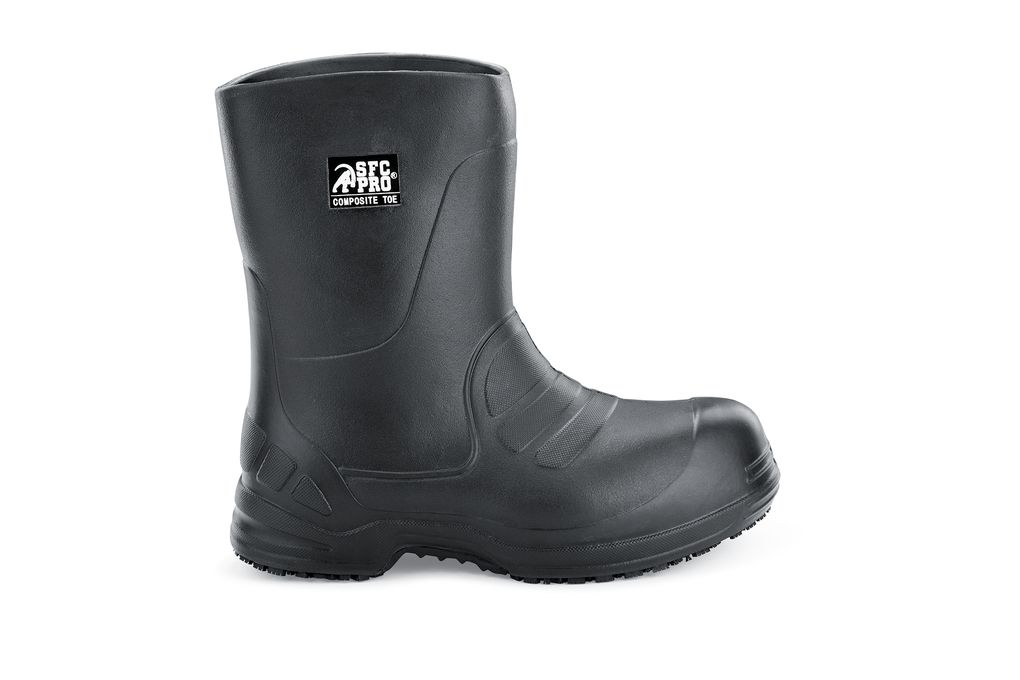 Bullfrog Pro 10 Inch - Composite Toe
Black, Style# 5006
Description and features:
Safety starts from the ground up, so grab the boots you can wear all day, with clog-resistant outsoles to repel debris and liquid, water resistance and a composite safety toe.
Slip Resistant: Superior SFC slip-resistant outsole.
Water-resistant: Treated to repel liquids from the surface.
ELECTRICAL HAZARD PROTECTION (EH): Equipped with electric shock resistant soles and heels, capable of withstanding 18,000 volts.
Rated 5 out of 5
by
William B.
from
I was looking for a slip-resistant muck style boot for my occupation when I came across these boots in a flyer at work. I figured I try them and go from there. By far these boots fit the bill and then some. First great price compared to a national brand muck boot. Secondly they are slip-proof in my mind as I work in wet tile floor environment and the national brand cannot compare on this level. Add in a composite safety toe for protection and the fact it is warmer than a steel toe and SFC has produced a great product. No more cold wet feet at the end of a shift!
Date published: 2014-10-23
Rated 5 out of 5
by
Brian G.
from
The working conditions in farm dairy parlors can be very cold, wet and slippery during & after clean up.... I have been looking for a good boot or shoe for years to keep my feet dry and in place on the slippery floors... A co-working told me about the Bullfrog Pros... I now have owned a pair for about a month... So far these boots have been the answer for my needs... I noticed right away no more slipping or sliding on the wet floors and my feet keep dry... I'm hoping these are a good warm winter boot like advertised... I will find out soon when winter sets in... Please send me another survey come January or February so I can tell you about my Bullfrog Pro winter boot experience..
Date published: 2015-09-29
Rated 5 out of 5
by
mark b.
from
Bought a pair of these boots last winter and had NO problem with, as far as warmth goes. With a pair of thermal socks, my feet were oh so toasty ! I wear a 13 medium but went to a 14 medium just for a little extra room. I wear thermal socks all year round at work for comfort on a concrete floor and my feet don't hurt one bit.. I like these boots so much, I bought another pair, just for church. These ARE the best boots I've ever worn, PERIOD ! Some people will like these boots, some won't, but for the money, they can't be beat..
Date published: 2015-11-12
Rated 5 out of 5
by
Patrick89
from
Best work boots I've ever had.
Working in a dish pit presents a lot of chances for slipping but in these boots I've never even come close. I've had mine for close to 2 years and they are just as comfortable as the day I got them. The only reason I finally have to get a new pair is because I finally managed to walk the sloes off.
Date published: 2019-10-26
Rated 5 out of 5
by
Jeffery L.
from
We have both sanitation and kitchen workers who use this boot, it is much more slip resitistant and comfortable than the previous brand name that we were using, The deleviry time is fanstastic and we will continue to use Shoe's for Crew's products.
Date published: 2014-06-04
Rated 5 out of 5
by
Larry D H.
from
When i ordered this boots i was worried about them not fixing correctly because there not available in my standard size 13WW But i was worried for nothing because they fix perfectly ??
Date published: 2016-08-18
Rated 5 out of 5
by
Dion D.
from
I first bought a pair I love them warm to work the next day to water blast and they did excellent feet stay dry very very comfortable I even wore them blasting with dry ice which we called cryo blasting I am most definitely buying another pair
Date published: 2017-07-04
Rated 5 out of 5
by
Minato A.
from
Best working boots I have ever used! excellent non slip performance!The only drawback is i have to pay a sure charge.Because i live in HAWAII? But i will still continue to purchase product!Thank You! Also fast shipping too!
Date published: 2018-02-25