New Balance 510v2
is rated out of
5
by
22
.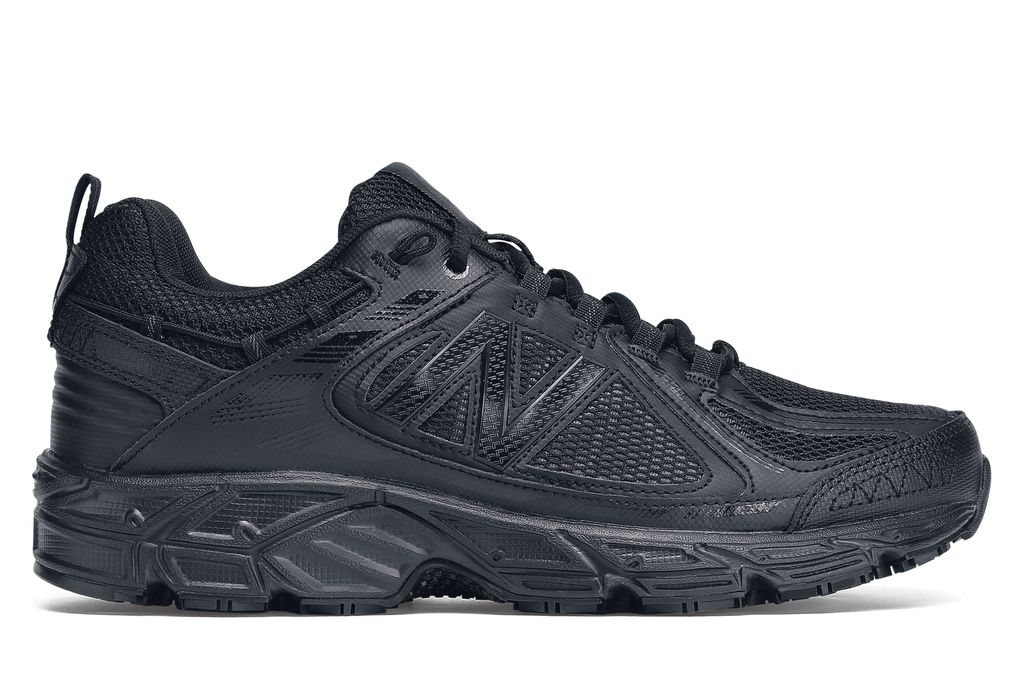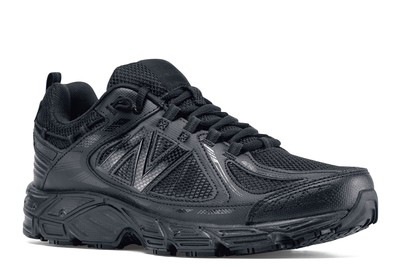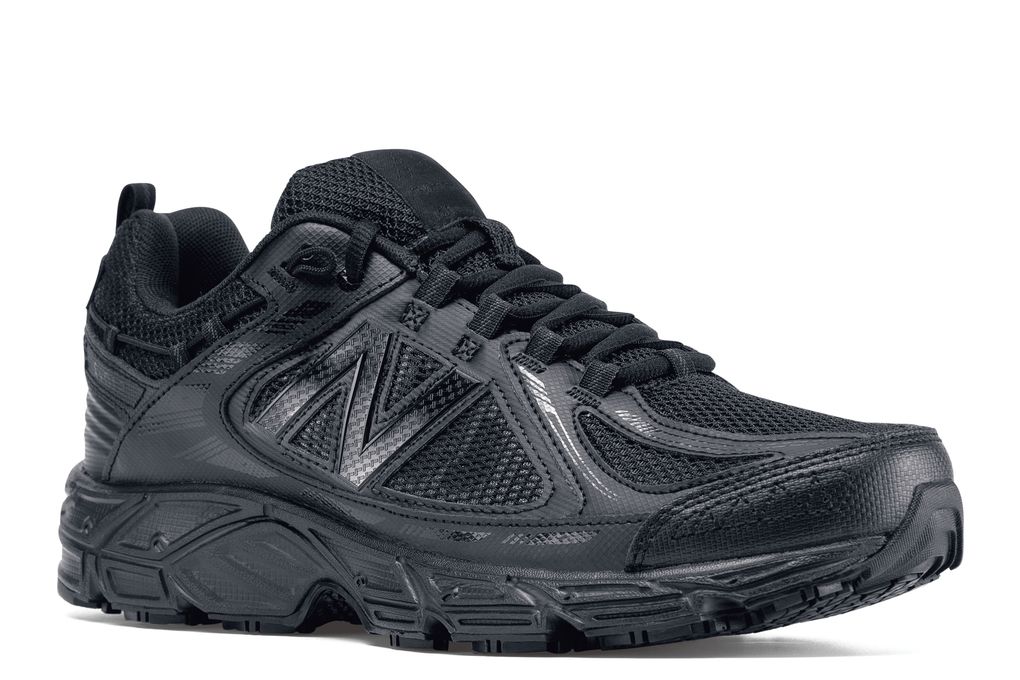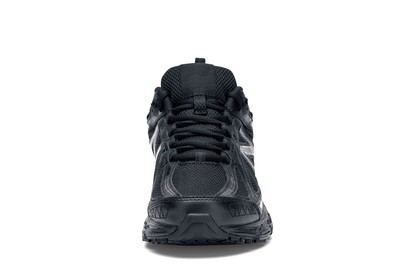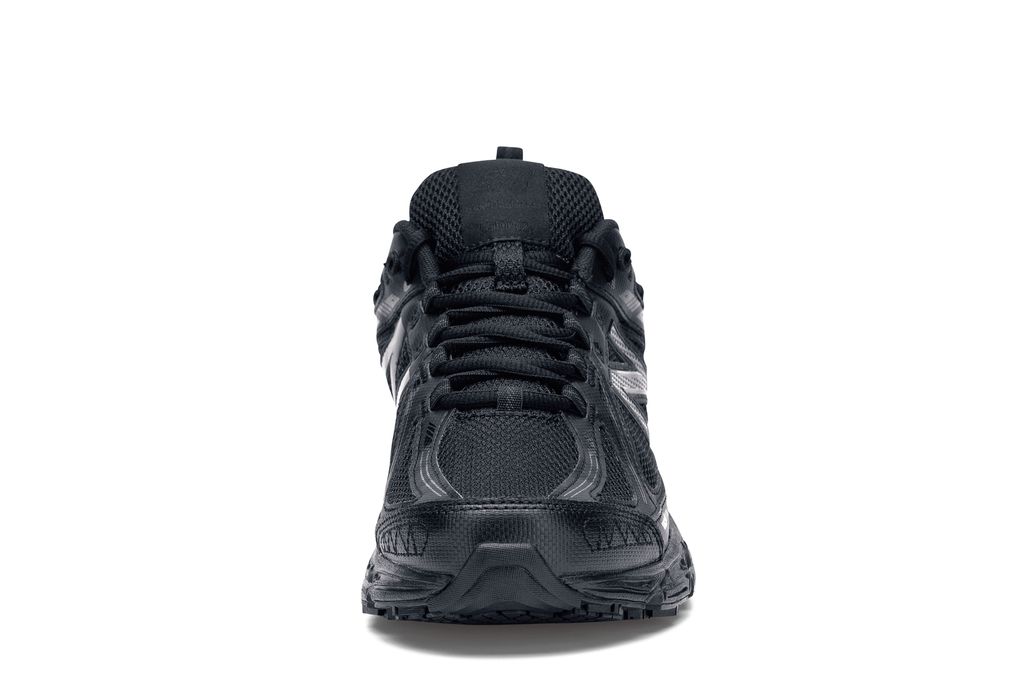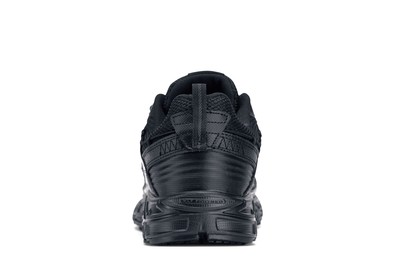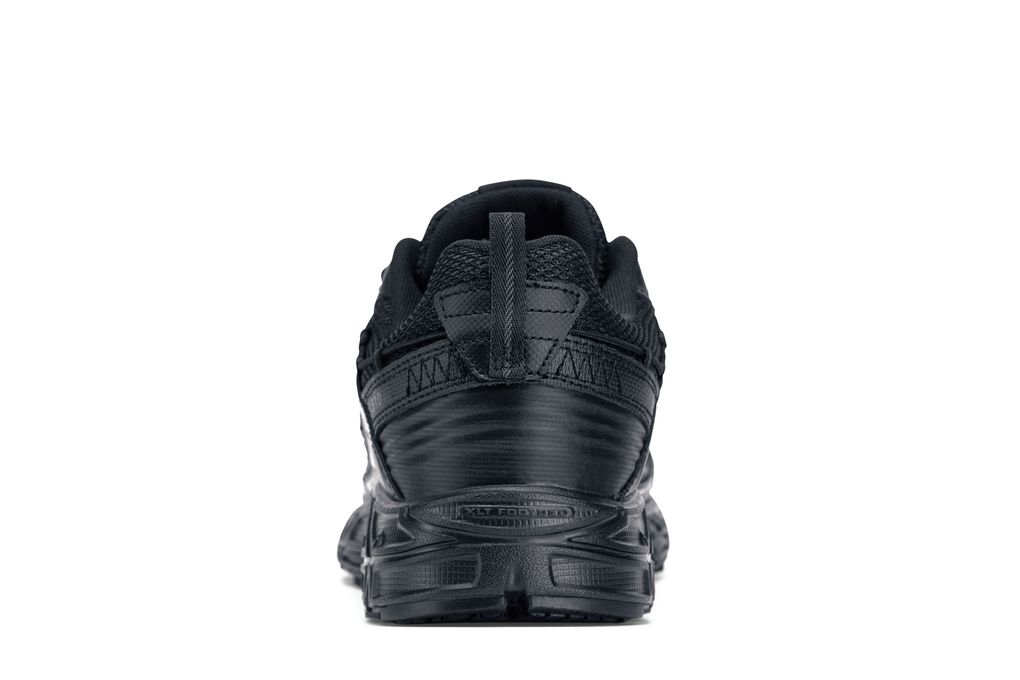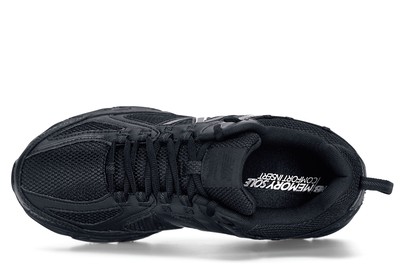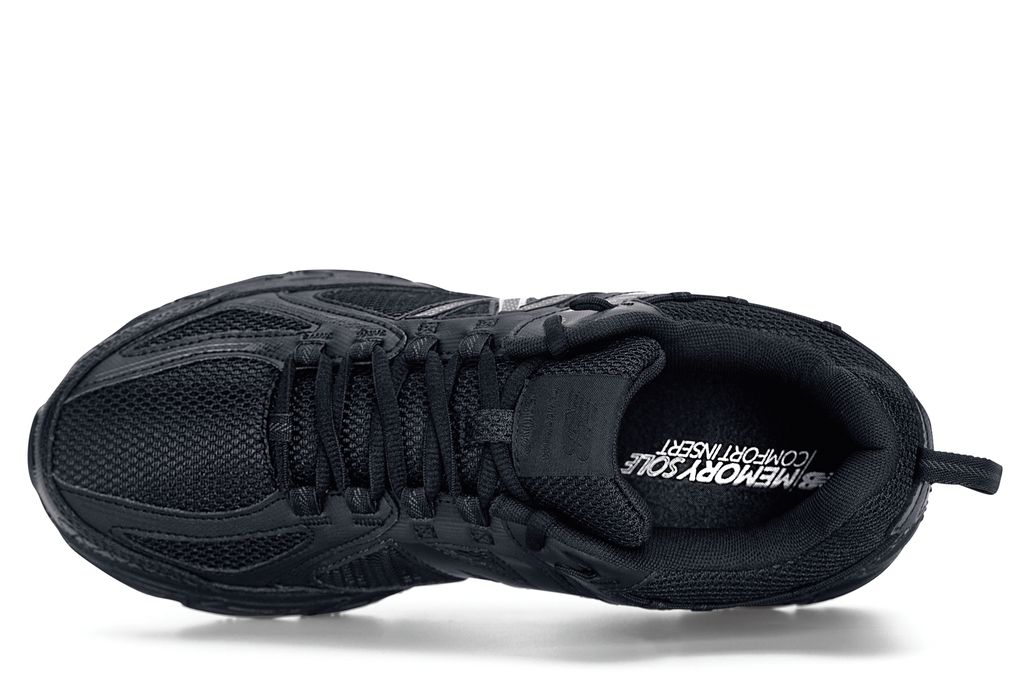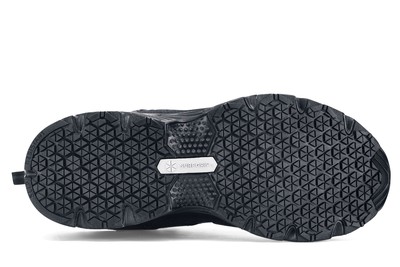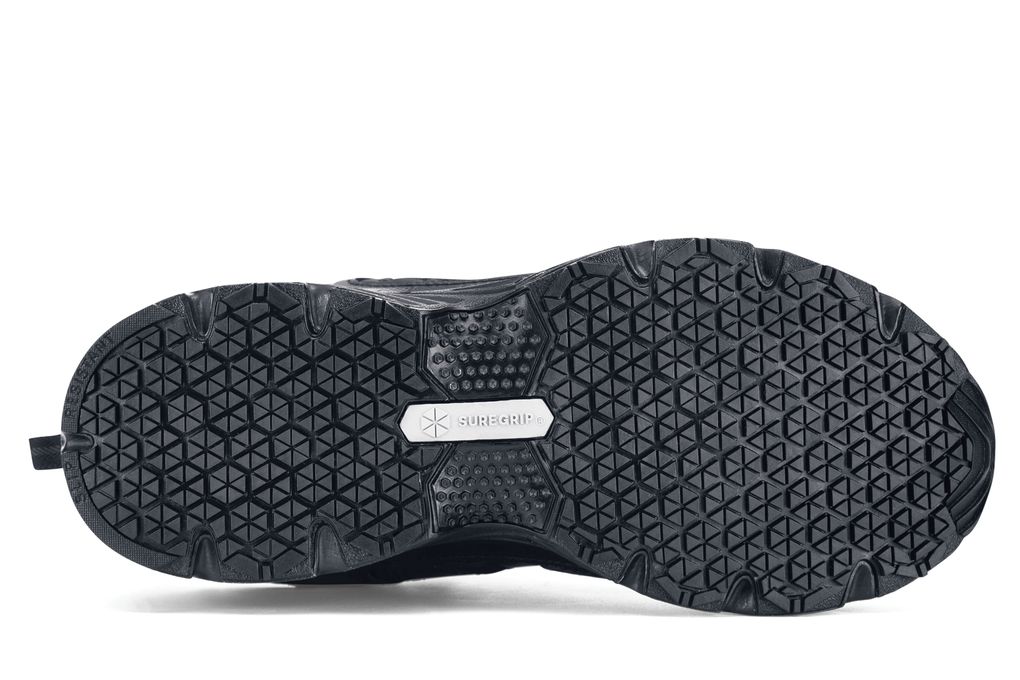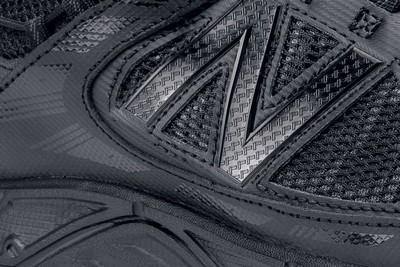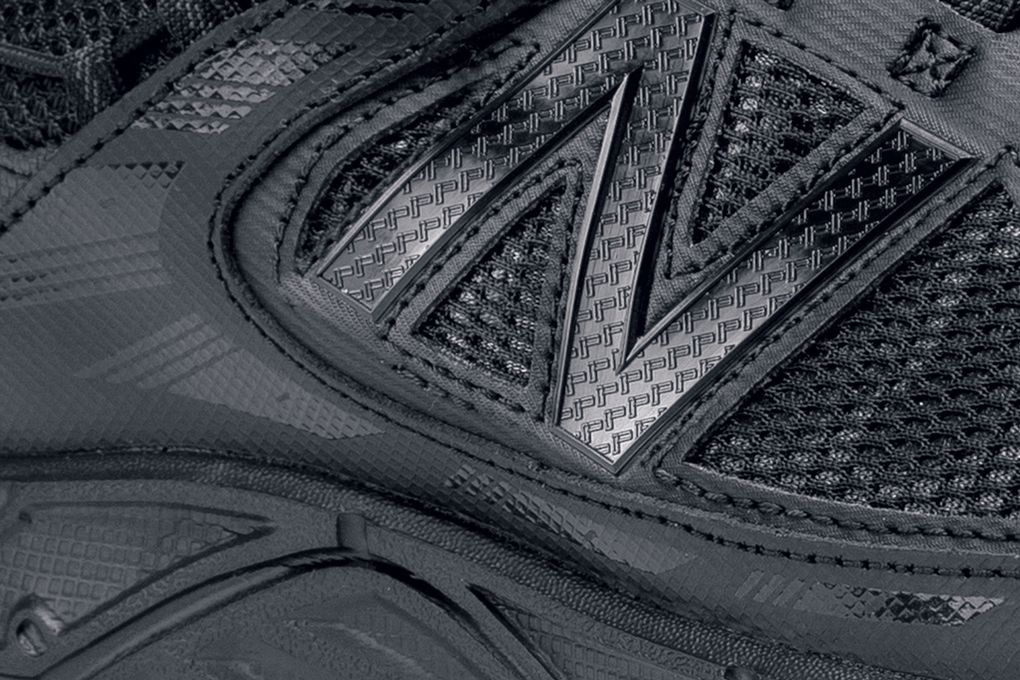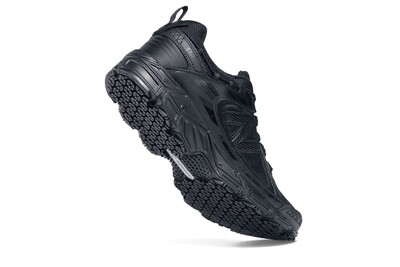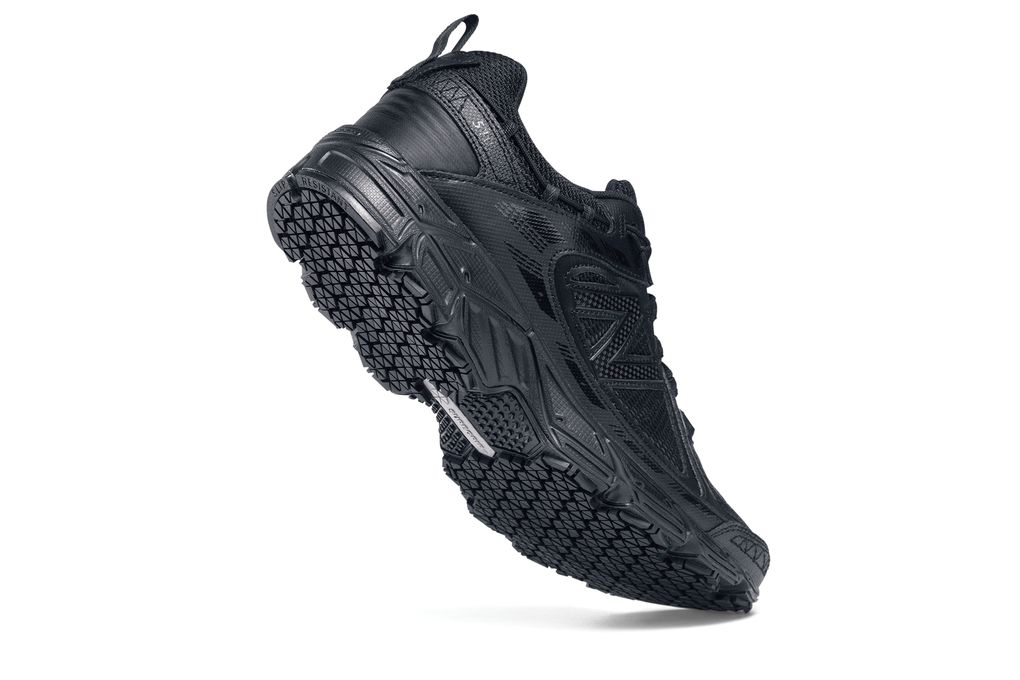 New Balance 510v2
New Balance
Men's Black, Style# 51010
Description and features:
Whether you're on the run or on the job, these versatile trail running shoes put you on the right path.
Padded collar and tongue
Lightweight
Non-marking outsole
Rated 4 out of 5
by
monteal p.
from
I am a woman with a very wide foot ... I love the soles of shoes for crews because I've never fallen with them .. but other than clogs can't find them wide enough , but I was able to find men's extra wide small enough 2 in theory fit my foot, so thrilled these fit my foot with enough depth 2 have my Arch supports put in as well I have to tie them snug but I am happy with them, On My Feet all day on concrete being overweight and older it is great having less pain at the end of the day
Date published: 2018-02-24
Rated 4 out of 5
by
tv62
from
Decent Shoe, Long Lasting
I've had this shoe for over a year now, using daily at my kitchen job. I got these from work since they cover a certain amount. I just paid the rest. I have no complaints on the shoe besides a little seam within the shoe that pokes my pinky toes in both shoes. I ordered a 10 4E and it fit perfectly (I usually wear a 10 in shoes) . The insole that comes with the shoe was very thin, and I replaced it with a thicker memory foam insole and the shoe is like walking on clouds now. For over a year of wear, the sole shows no wear, but the upper mesh has fraying stitches, and cut up pieces ( my fault for kicking things). Love this shoe. Cant wait to order the newer model when these wear out.
Date published: 2018-11-21
Rated 4 out of 5
by
Truthful Frank
from
9 months in
One of the best SFC shoes to own outside of the Dockers dress shoes. These shoes have all the comfort for fast paced restaurants to where you will be working 10 hours+ straight; however the mesh does tear easily, and I've had other SFC that lasted longer. Overall still a great shoe. Comfort and fit are great, treads and the sole around the shoe are still great, which for most of SFC is a common problem which they fixed over the years, just fix the durability of the mesh and it'll easily be a 5 star.
Date published: 2018-09-18
Rated 5 out of 5
by
Daniel Z.
from
I had to learn the hard way that I had fat feet. My original order was for a different pair of non skids. I ordered them in wide, but they squeezed the sides of my feet and I couldn't seem to break them in. I finally gave up and took advantage of your exchange policy. My new shoes fit like a glove. I ordered extra wide, and they are absolutely perfect. The return process was smooth and the customer service reps were courteous and helpful all the way. I'm a Shoes for Crews customer for life !!
Date published: 2018-05-16
Rated 4 out of 5
by
Anonymous
from
i bought these on a whim. I usually get a dress shoe with a slight heel. I got them and fell in love with them. I changed jobs and now I still wear them but the treads get clogged with food and other debris which creates a slipping hazard. It is a very fast paced kitchen with no time to sit and clean the treads. for normal kitchen work they are amazing.
Date published: 2018-08-01
Rated 5 out of 5
by
Anonymous
from
finally new balance comes to shoes for crews for years all i have worn was new balance and always had to use the over shoes highly recommend
Date published: 2017-09-07
Rated 5 out of 5
by
Dorene N.
from
I bought these shoes for my dad for work because he was wearing old tennis shoes and always complained about his feet hurting. And now I have to ask him how his shoes feel and he says he loves them he should've bought them along time ago.
Date published: 2017-09-17
Rated 5 out of 5
by
Richard G.
from
Very comfortable shoe, had to return because I only bought a 1/2 size bigger shoe and had to return them for 1 full size larger, feels awesome now! Very easy to return them and quick return shipping.
Date published: 2017-12-15