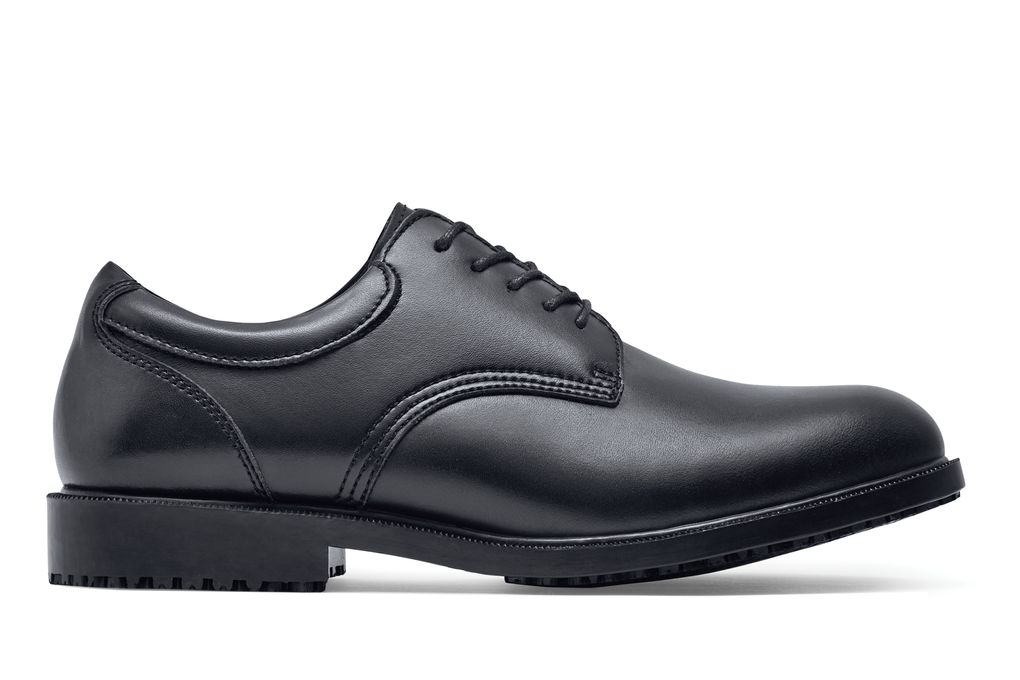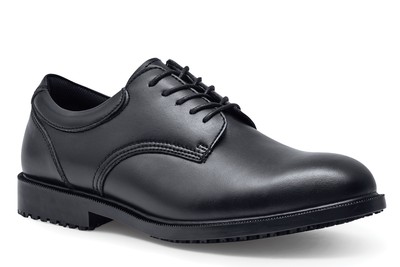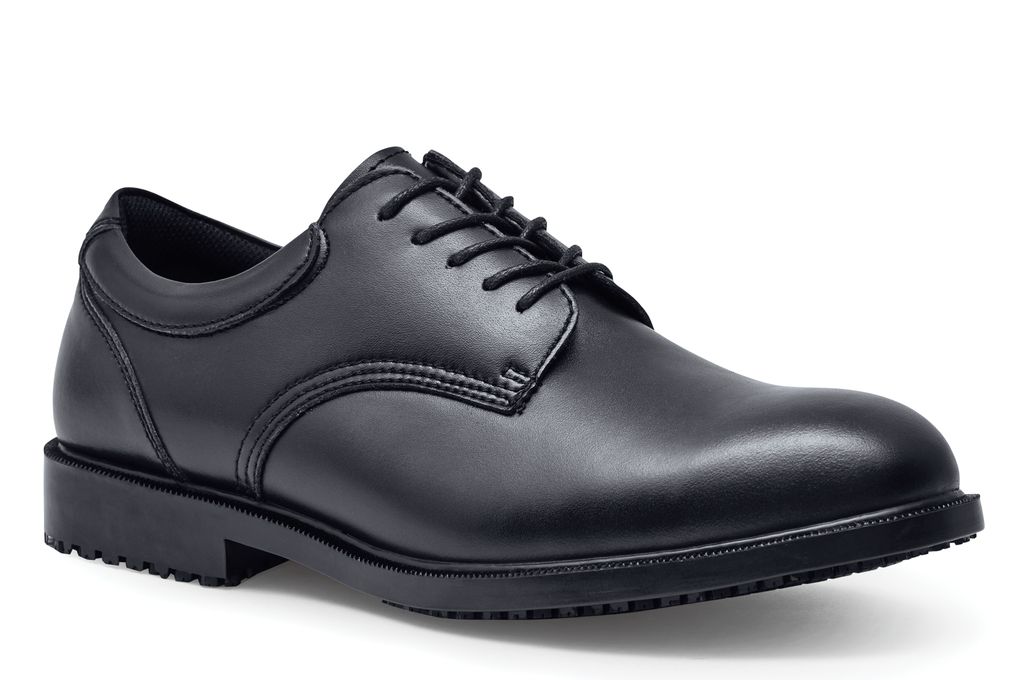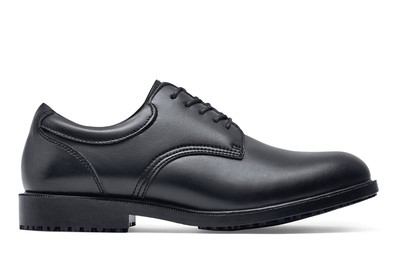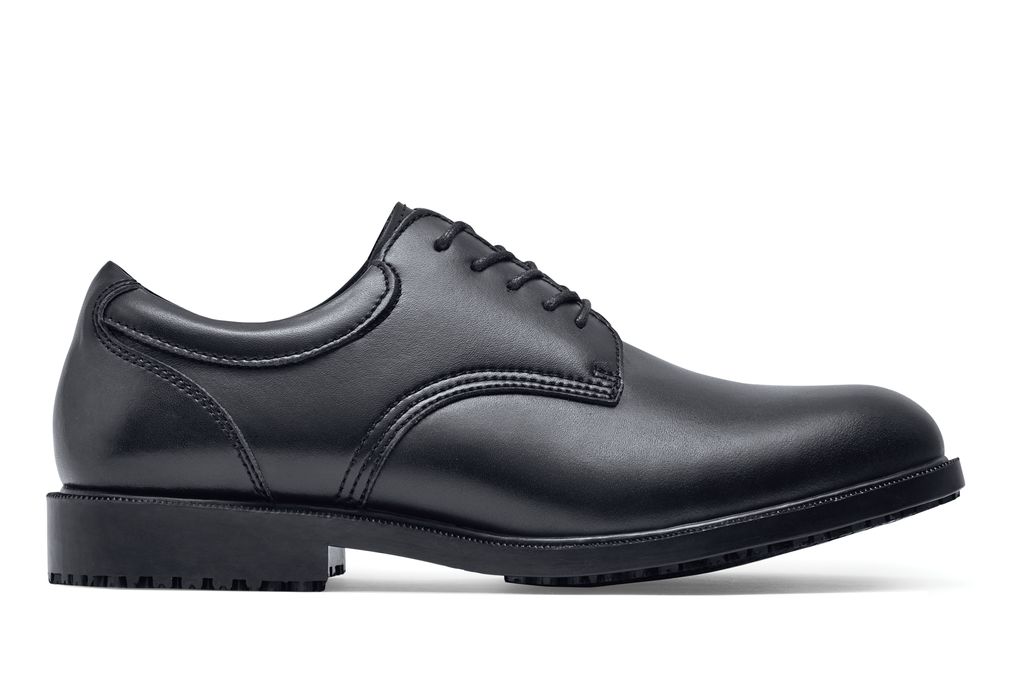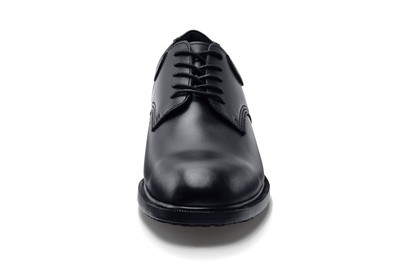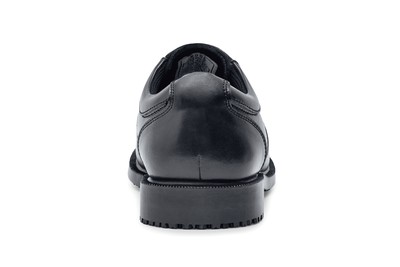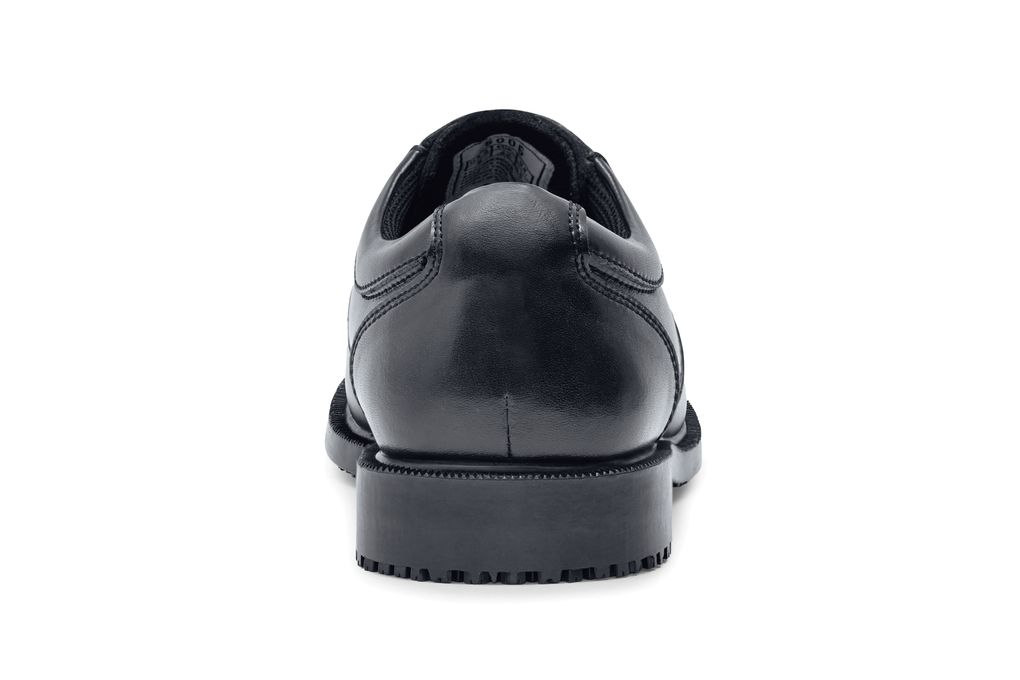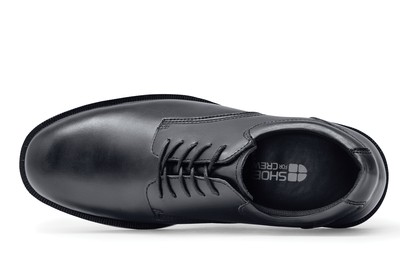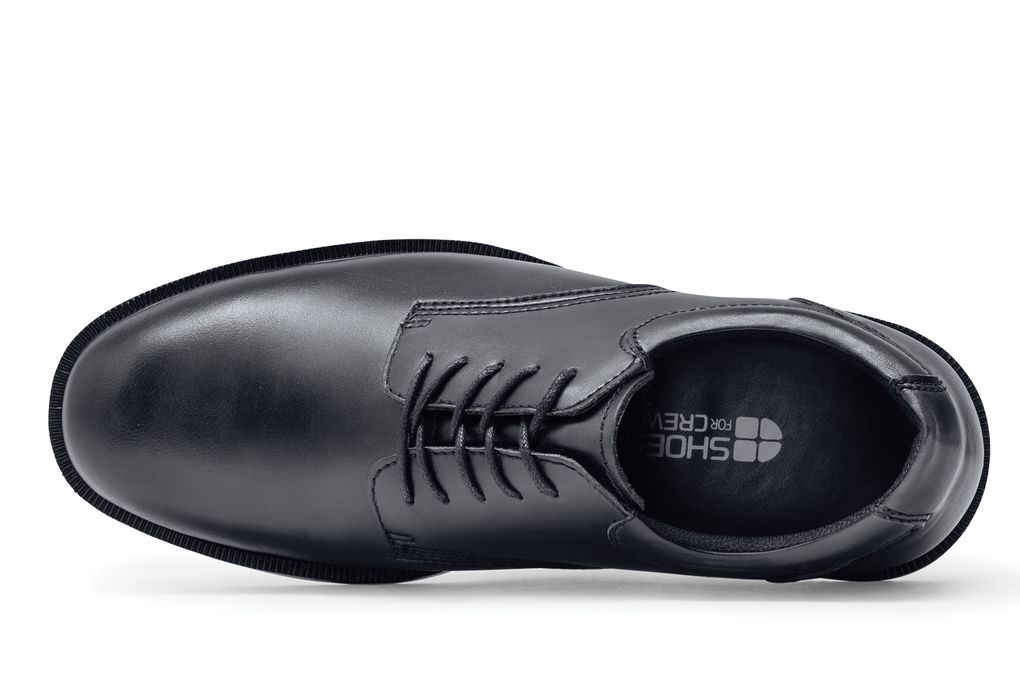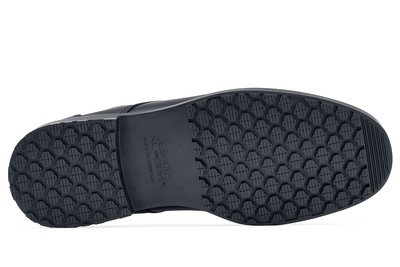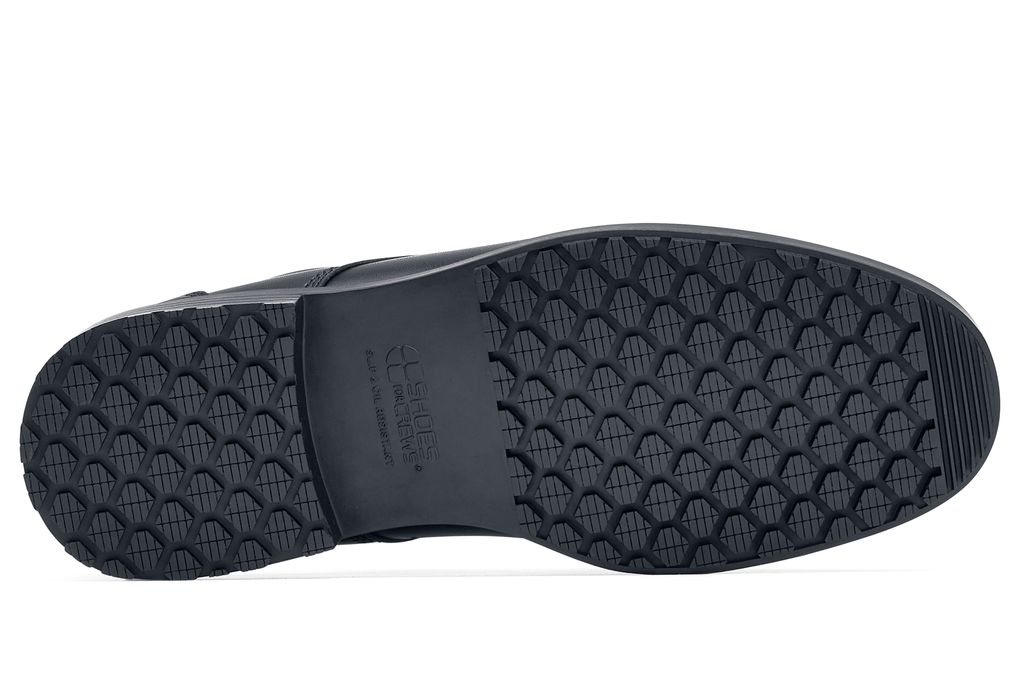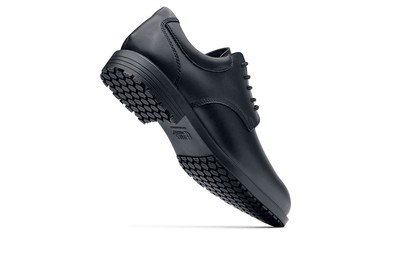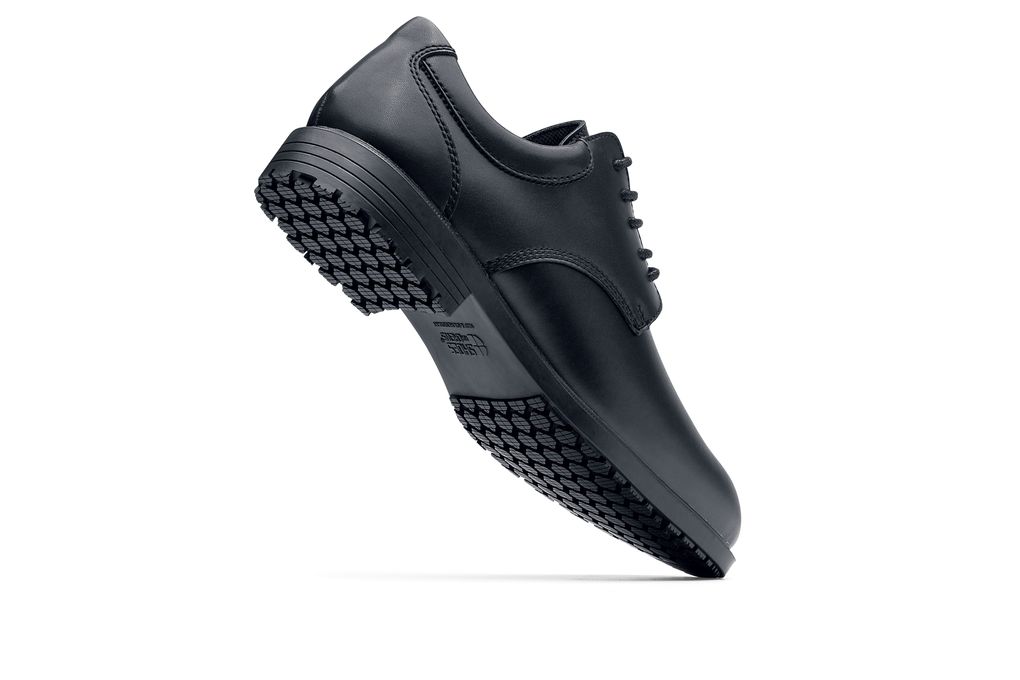 Cambridge
Men's Black, Style #6006
Durable, dependable and radiates professional.
Water-resistant
Treated to repel liquids.
Leather Upper
Natural material encasing the foot above the sole.
Removable Insole
Insoles are removable to allow for custom insoles or orthotics.
Tailored Fit
Slim fitting design.
Other Features
Padded collar
Removable cushioned insoles
360゚ stitch-reinforced outsole
Steel shank
Slip resistant
Leather upper
4th Pair of this style. I am on my feet about 8 hours a day, most of it standing. Easy to clean but do tend to get dull over time. Need to be polished regularly to keep the shine to them. I had had to install arch supports as my feet (just the last two pair) ache at the end of the day. In the morning, I could barely walk from foot pain. I have bought other styles and have had some similar results. Wing tips were the best shoes but no longer offered.
Michael Herrick Owner/Operator April 8, 2017
These shoes I have bought many times. The last 2 pairs are much more uncomfortable then they used to be. Sizing seems to have changed also. Bought your inserts to help with the comfort but they were terrible and ended up going to the store to buy a different brand. They helped more. They definatly help and are good with slip restistence but are not comfortable at all
Phil Carroll Manager February 20, 2017
Shoe looks great, and the traction is perfect for me. However, it's considerably smaller than what I thaught I ordered. I was hopeing it would stretch out over a week or so, but that dosnt appear to be the cas .
Reid Limback January 22, 2017
I'm a Team Member at Chick-fil-A of TigerTown. I recently started working there and had to decide whether or not to buy my own shoes or let the company provide them for me. I am so pleased with the choice I made to purchase this particular pair of shoes. Theyre extremely comfortable, look great, and clean up well! Whenever you work at a food service restaurant your shoes tend to get a little dirty, and these shoes wipe off great with a warm washcloth.I am super pleased with my SFC work wear and can't wait to buy another pair.
Patrick McMenamin Team Member January 8, 2017
This Is by far my favorite SFC I have tried numerous other dress style, as an executive chef in an upscale and competition environment you need the look, performance and ease of cleanliness after a full day in the work environment, these shoes meet all of my standards. I am currently ordering 3 more pairs, I am currently on the 8th pair in 10 years, after being on my feet for more then 15 hours a day 6/7 days a week the record and quality holds up with minimal maintenance.
Michael Barnes Executive Chef January 6, 2017