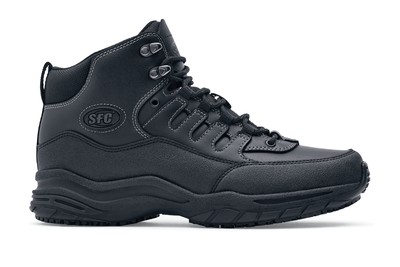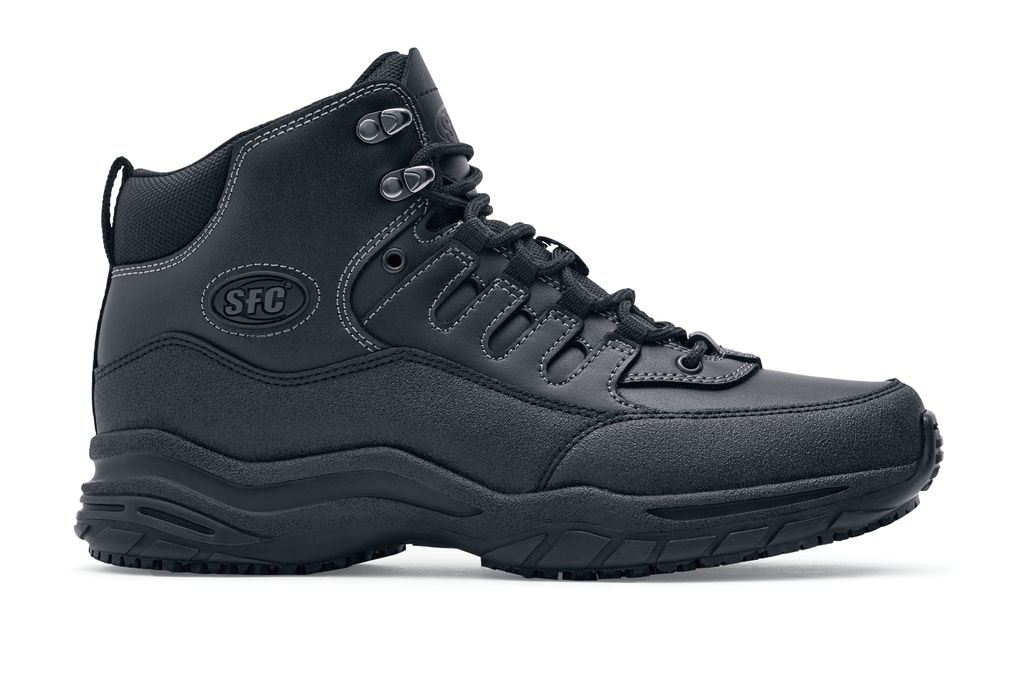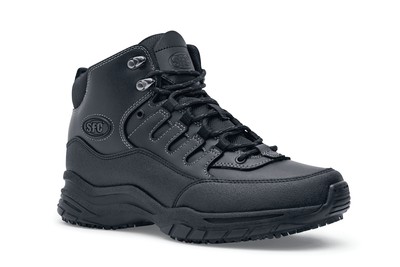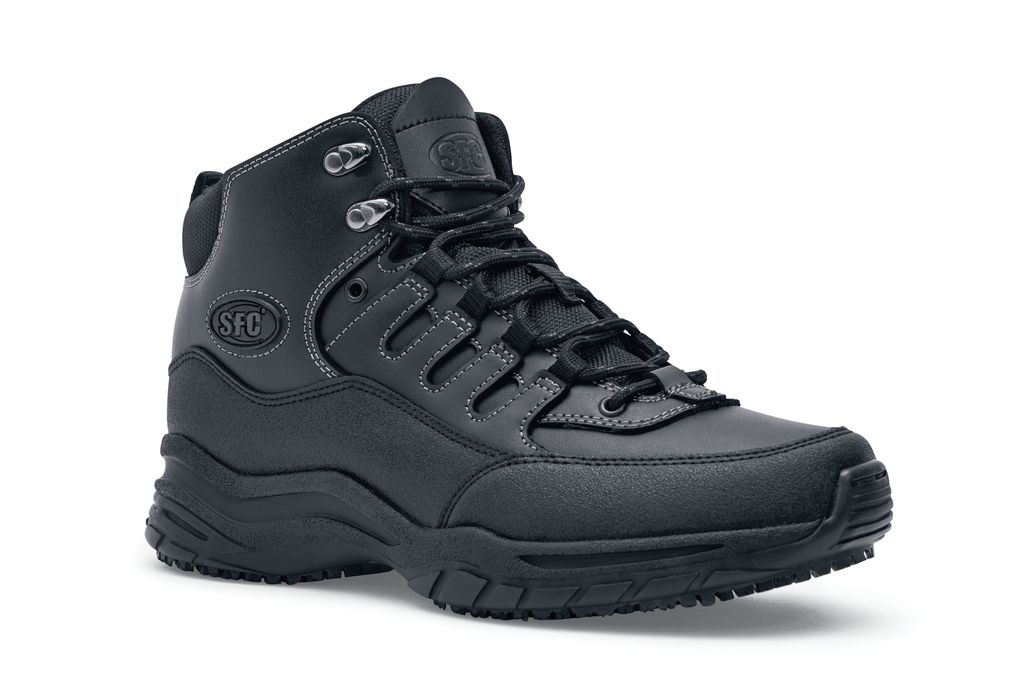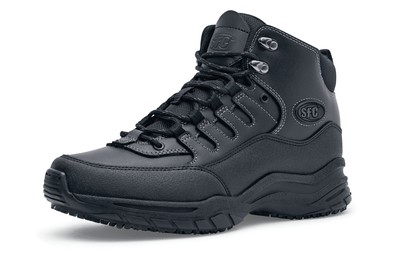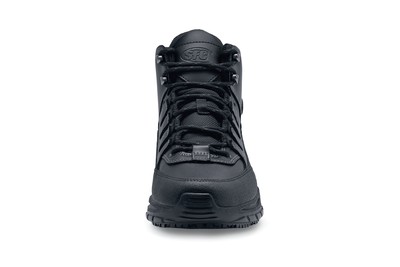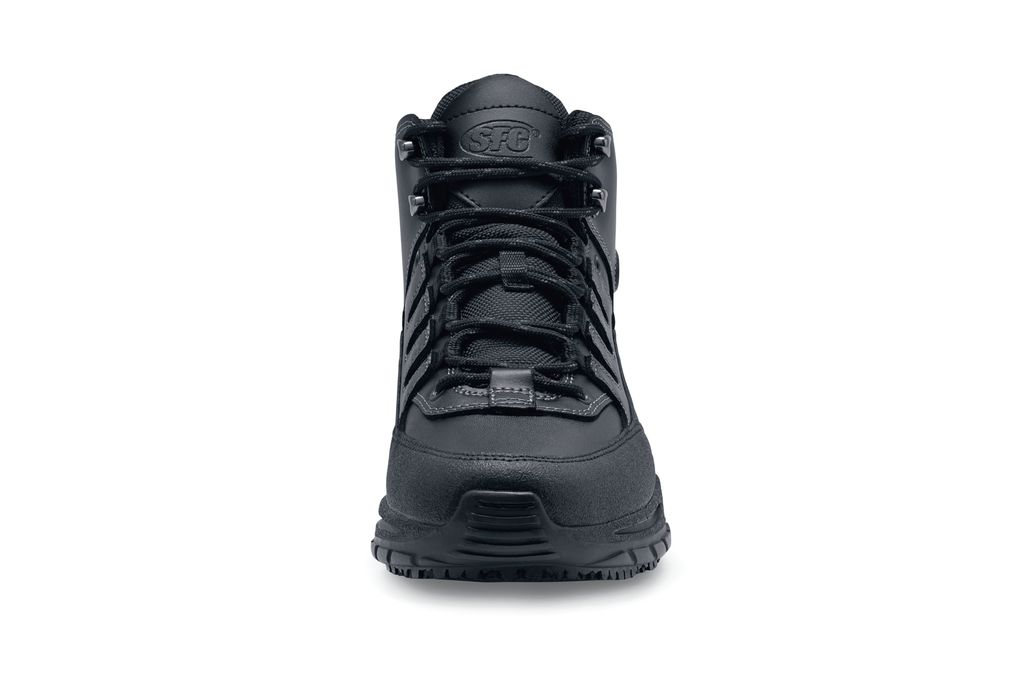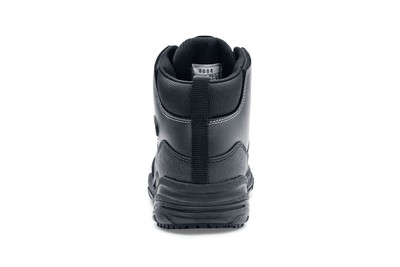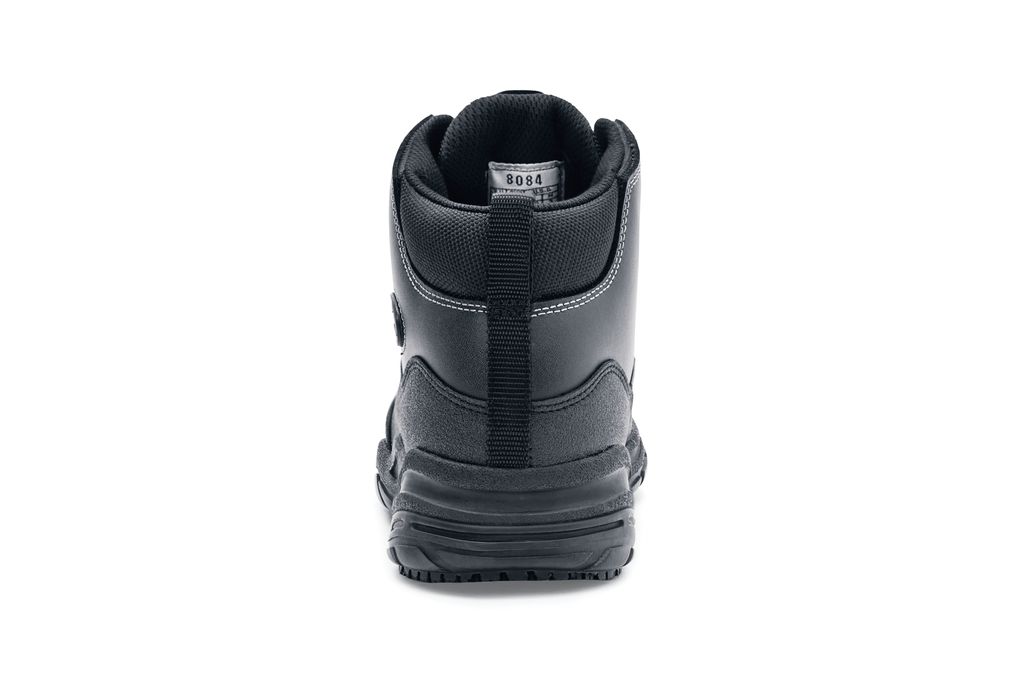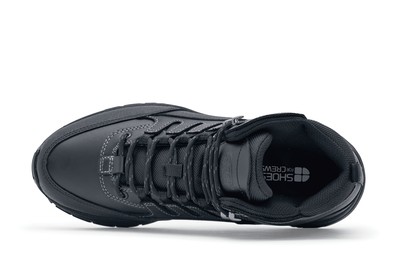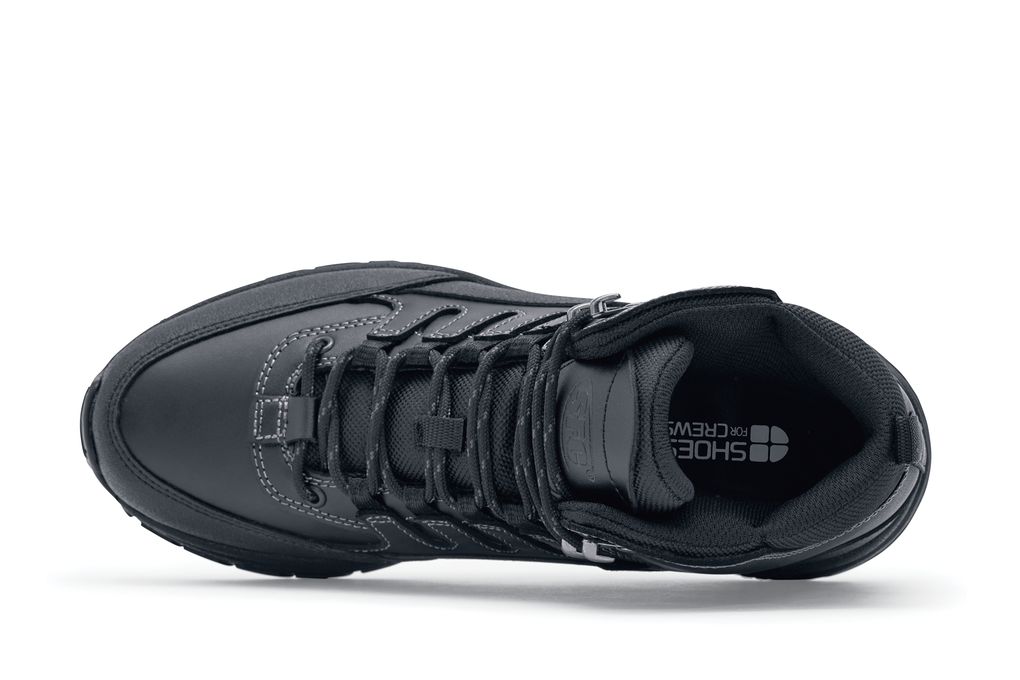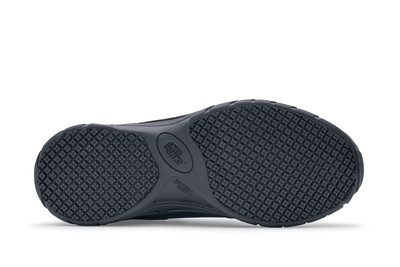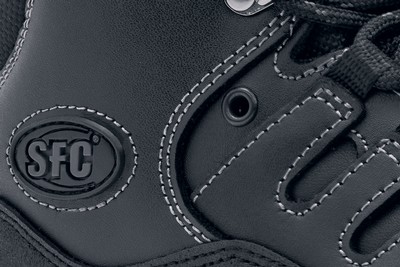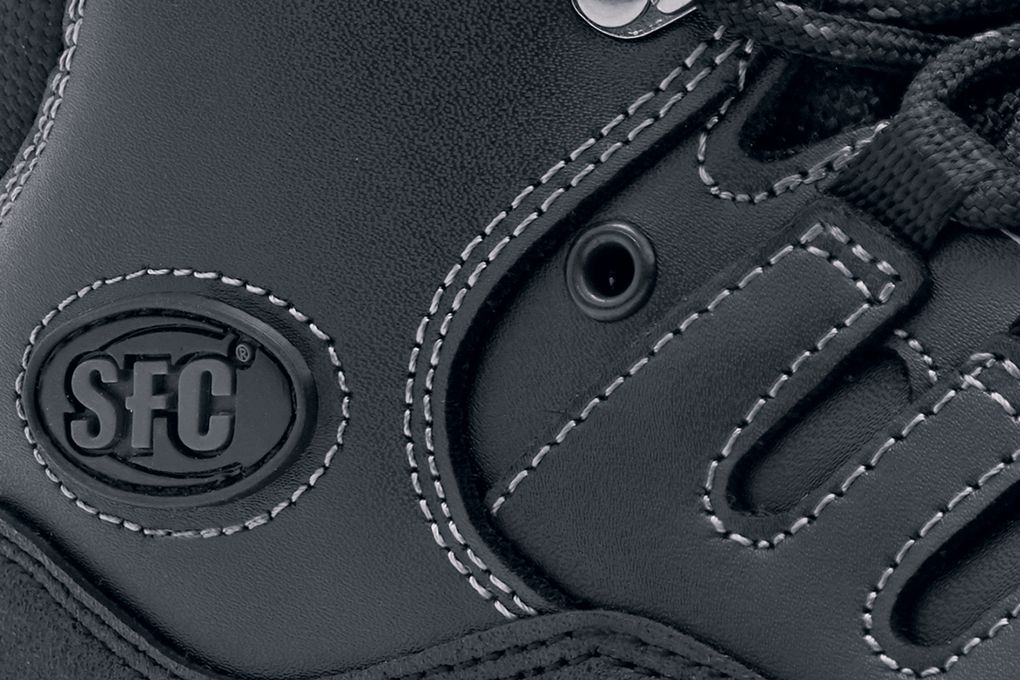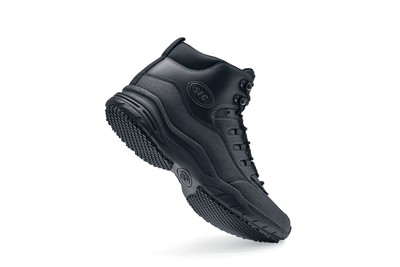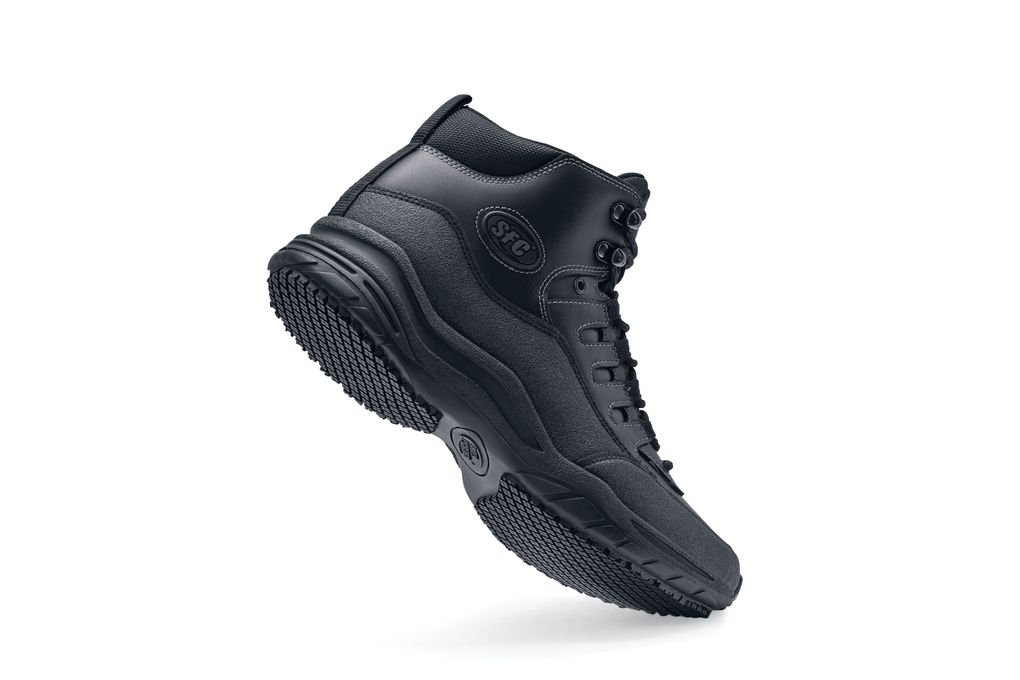 Xtreme Sport Hiker - Soft Toe
Black, Style #8084
Mountains of work won't get in your way in the Xtreme Sport Hiker--an athletically styled soft toe work boot with a natural fit and water resistant leather.
Slip Resistant
Superior SFC slip-resistant outsole.
Water-resistant
Treated to repel liquids from the surface.
Natural Fit
A default fit for most sizes of feet.
Other Features
Removable cushioned insoles
Padded ankle support
Protective bumper toe
Pull strap
Reinforced rhino wrap for added durability
Steel shank
Slip resistant
Leather upper
I had these shoes for about 6 months. I wore them every day, rain or shine, till they started to fall apart at the seams from over use. I loved these shoes!!!!
Yehudis G February 24, 2018
Very comfortable with little to no break in period required. Thank you!
Len J Custodian July 30, 2017
We had originally purchased another shoe that had a hook that broke off and could not be repaired to uphold the laces. We were able to exchange that shoe for this one and were very pleased with the returns process and customer service of their department. We are very satisfied with this shoe for our very busy automotive shop and highly recommend it.
Michael W Owner July 25, 2017
These have been the greatest work shoes I've ever owned. After several months I remember putting them on and enjoying the feel and comfort of putting my feet in them. The fit was perfect. It felt like an all day massage. Made my legs and back feel better. I didn't know there was an in sole and so never took it out to dry so they developed a smell. Switched to an old pair and suffered. Just bought my second pair. Other than the smell the old shoes are solid, perfect, no perceivable wear and tear. Worth every single penny. Great boot.
Rich W General Manager May 12, 2017
At first I was Hesitant to purchase shoes online,I have in the past and was not satisfied. My manager told me about Shoes for Crews ,I thought what the heck I'll give it a try. I'm happy I did, these shoes are perfect , comfort and support for my screwed up left ankle lol.
Tammy R April 28, 2017