Xtreme Sport Hiker - Soft Toe
is rated out of
5
by
156
.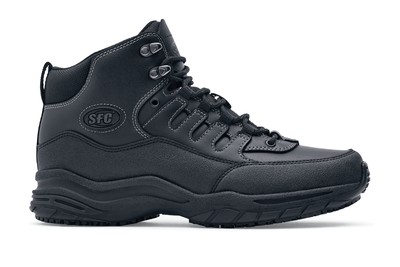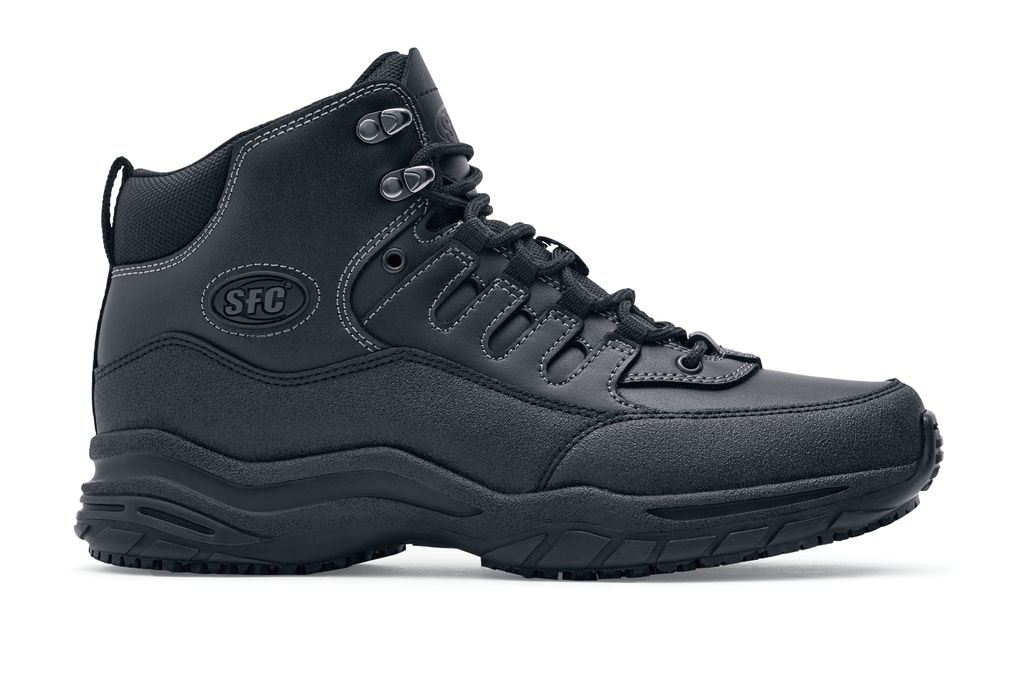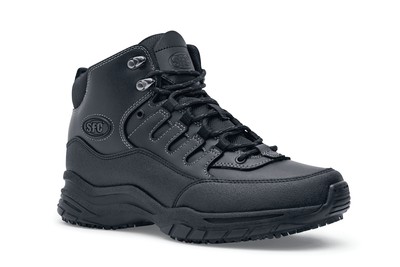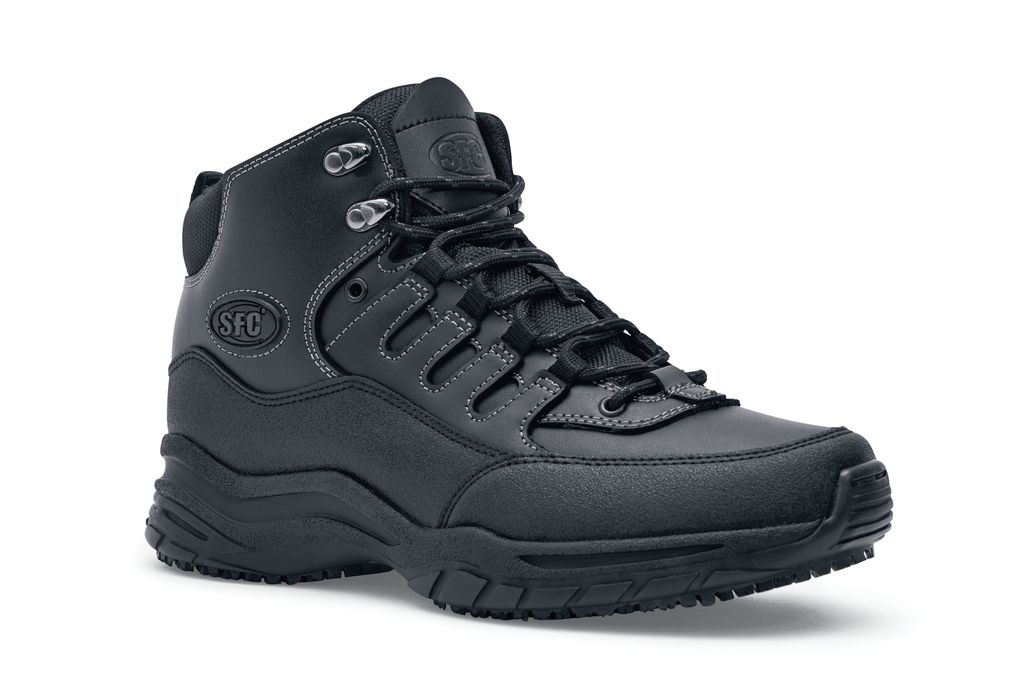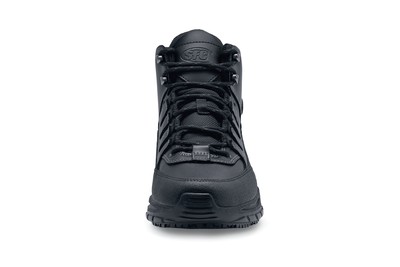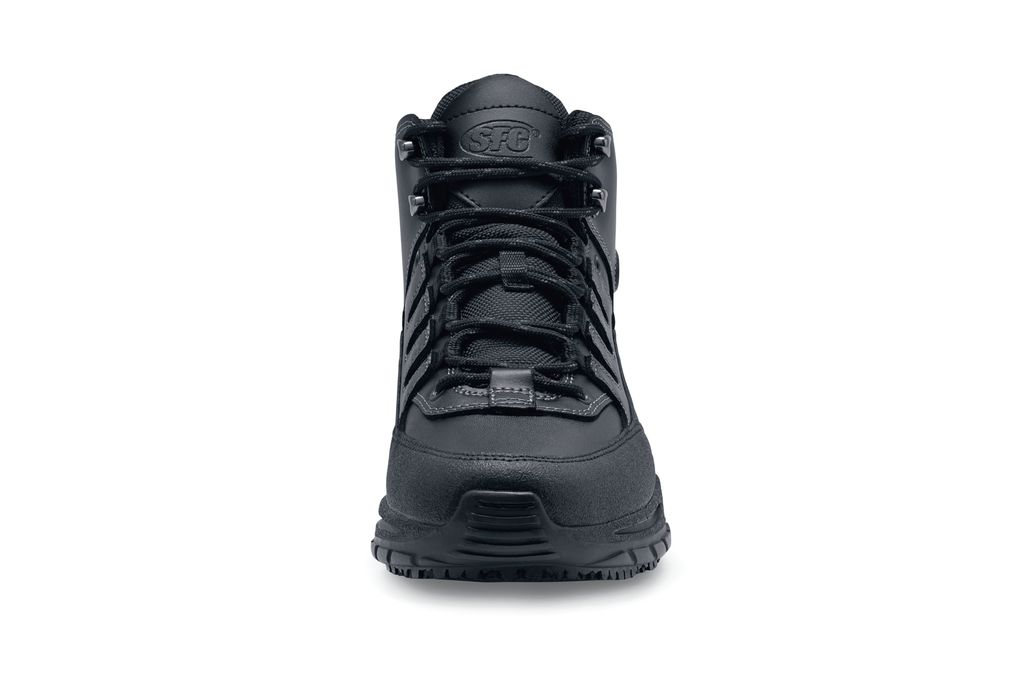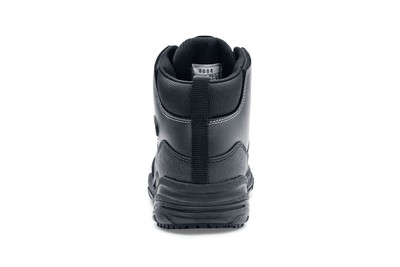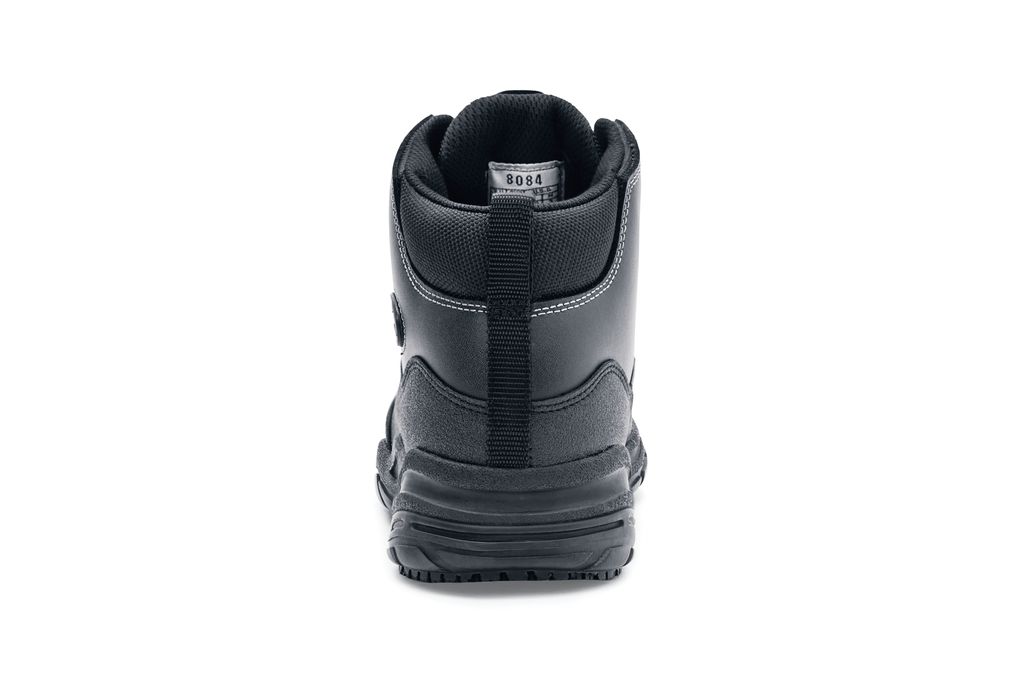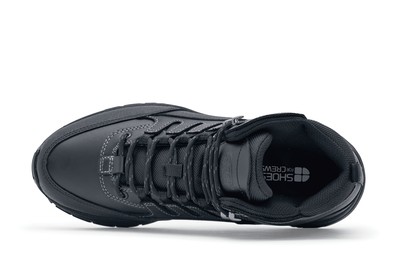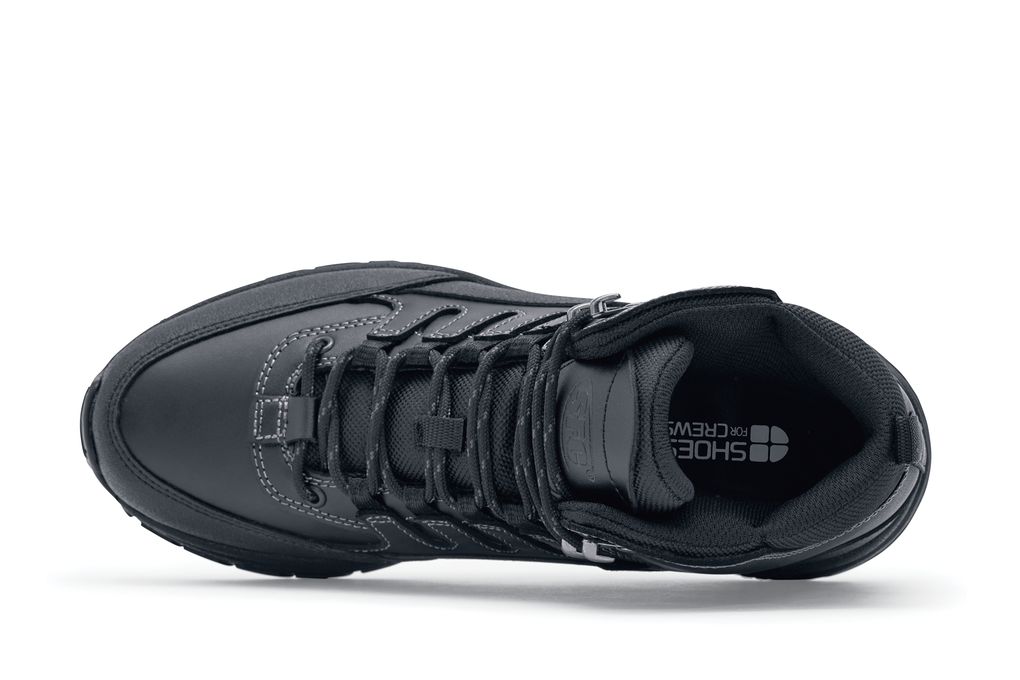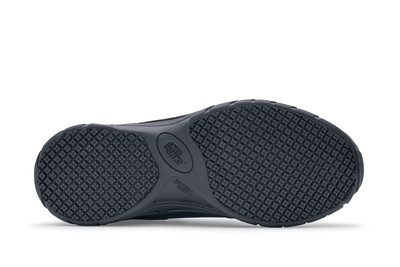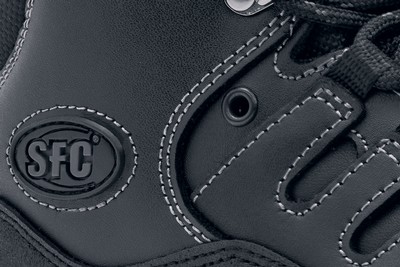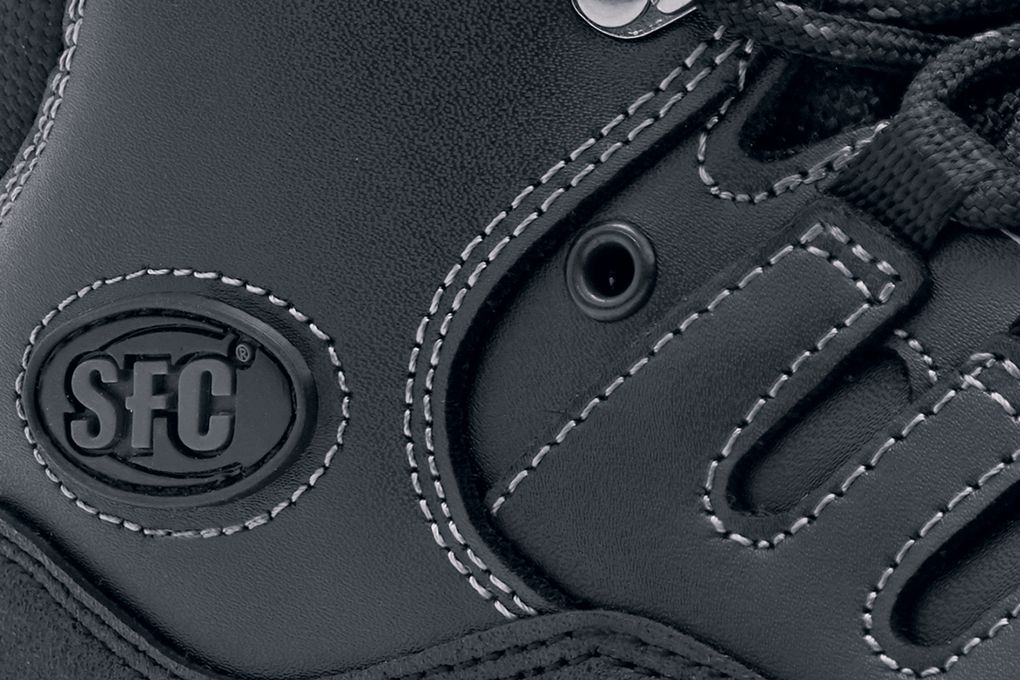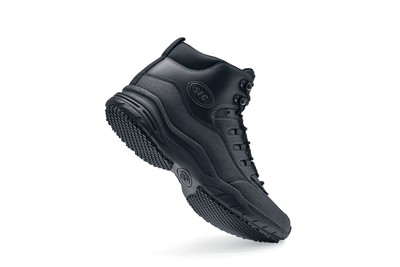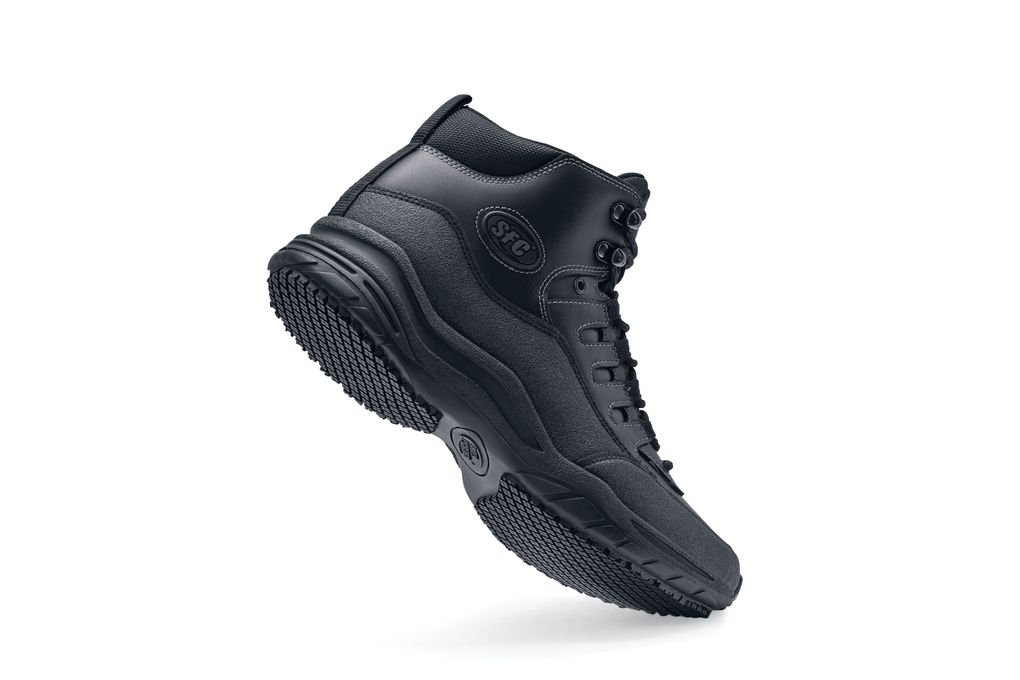 Xtreme Sport Hiker - Soft Toe
Black, Style #8084
Mountains of work won't get in your way in the Xtreme Sport Hiker--an athletically styled soft toe work boot with a natural fit and water resistant leather.
Slip Resistant
Superior SFC slip-resistant outsole.
Water-resistant
Treated to repel liquids from the surface.
Natural Fit
A default fit for most sizes of feet.
Other Features
Removable cushioned insoles
Padded ankle support
Protective bumper toe
Pull strap
Reinforced rhino wrap for added durability
Steel shank
Slip resistant
Leather upper
Rated 2 out of 5
by
Anonymous
from
I have always loved and will order my work shoes form you, your soles are heavenly! Hee-hee, BUT this style of shoe was designed for people that either have no toes, or had their feet compressed since birth. I have size 8 feet, so not the big 'ole water skis like most guys, but I almost lost my last two toes from a non-circulatory situation. Actually had to call my wife to bring me my old nasties to complete my shift. No complaints about the company, or the soles. THEY ARE AWESOME!! (see star review) BUT this style definitely need to be widen. "Just a Tad." Thanks for all your good styles, and keeping me on my toes, and not my as___! John Bixler
Date published: 2012-04-17
Rated 2 out of 5
by
Anonymous
from
I am disappointed in the durability of this shoe. The slip resistant is excellent, much like the rest of Shoes For Crews. However, the shoe has not held up to my work environment. The sides are cracking, allowing water in. And, the shoe became very uncomfortable. This was only after 3 months of wearing them. I wont be buying these again. I have a pair of Froggz that are much better than these, and half the price. Unfortunately, my Froggz are worn out, so I replaced them with these. Now I will have to buy some new Froggz. I love Shoes For Crews products. This one I would not recommend to someone working in a meat department, or restaurant.
Date published: 2013-04-30
Rated 3 out of 5
by
Anonymous
from
One of the most comfortable shoes I have ever purchased. The soles are excellent, non-slip and long lasting and the uppers are very durable and still looking good. The only draw back is the RhinoWrap. It started to tear after about 3 months and has almost completelty disintegrated on the inside faces. the rest of the shoe is still in great condition , so I will continue to wear them till they completely fall apart. I try to avoid wet areas as they now leak like crazy through the RhinoWrap. I ordered a pair of the Back Country model in December and the rubber wrap seems more durable than the RhinoWrap. I'll let you know in a few months.
Date published: 2015-02-12
Rated 2 out of 5
by
Anonymous
from
As usual with all their shoes, the slip-resistance is fantastic. I immediately liked the comfort underneath my foot, but after a month or two they got compressed or something and weren't nearly as soft to walk on. The very first thing I noticed was how narrow they are around the toes. Upon first trying them on my smallest toe on both feet was painfully pinched, made even worse by the location of a seam on the inside at that exact spot. I bought some pieces of moleskin and applied them inside the shoe to prevent the seam from rubbing on my toe, but the pressure of it being too narrow still persists. It seems they don't make shoes as comfortable as they were years ago.
Date published: 2010-05-28
Rated 5 out of 5
by
Jess
from
Why did you take this out of the market?
I don't understand you at all, these are a perfectly good shoe for me they are sturdy they keep me so I do not slip at work I love these shoes, I work at if fast food place, I love my job, the shoes have helped me a lot, I cannot wear anything else but these shoes and I wear size women's 7.1/2 I like the soft toe my name is Jessica and I have to have high top shoes, I have cerebral palsy they help me stay on my feet. the support is very important to me around my ankles I have to have hightop shoes they help support my ankles so I do not fall that much, hope you have a good day goodbye for now
Date published: 2018-11-14
Rated 4 out of 5
by
Anonymous
from
I bought these not as work shoes but as motorcycle riding boots. The boots I had been using are good but found at times when stopping and putting my foot down there were times that my foot would slit and I would almost drop the bike. My first ride with these shoes I tried and couldn't get them to slip no mater what I did. I also found great traction when needing to backup with the motorcycle. Found the shoes very comfortable from day one and now with 1,000 miles of riding I'm recommending these as great motorcycle boots. Only reason I didn't rate them 5 stars overall is I don't know how long they will stand up before needing to replace. So far they are holding up very well. I couldn't be more happy!
Date published: 2010-10-05
Rated 5 out of 5
by
andrew c.
from
Of the 3 I bought, these are the most comfortable. I broke my foot off 8 yrs ago and have a hard time getting in the right pair of shoes. I love the feel and quality of these, they're my favorites. Only wish SFC would make work boots with mud grip, or aggressive sole shoes. I rarely work on concrete and most of my work is outside related. I locate utilities underground professionally for 20 years and need shoes that will clean out while walking thru mud, grass, earth, etc. Also they need to be completely waterproof. These are not.
Date published: 2011-09-25
Rated 5 out of 5
by
Linda P.
from
I have been wearing this shoe for years. I have tried others a few times, but this one is the winner. It is comfortable, even after all day on my feet. It is lightweight, adding to the comfort, and it breathes better than most work shoes. I also like the high top ~ I have had multiple ankle injuries and surgery, so the support is absolutely necessary. The inside padding is great to cushion the tender spots at the surgical sites, which get "angry" after too many hours of abuse. The only problem I have encountered with the xtreme sport hiker is that the outer sole tends to separate from the top of the shoe much faster than in other styles. If you could redesign that to add more staying power to the sole, you would have a super champ of a shoe!!!
Date published: 2012-05-23