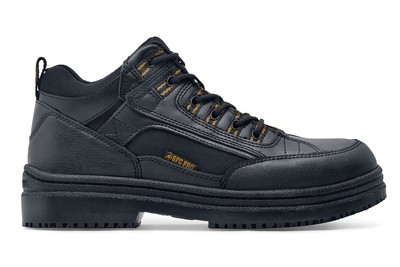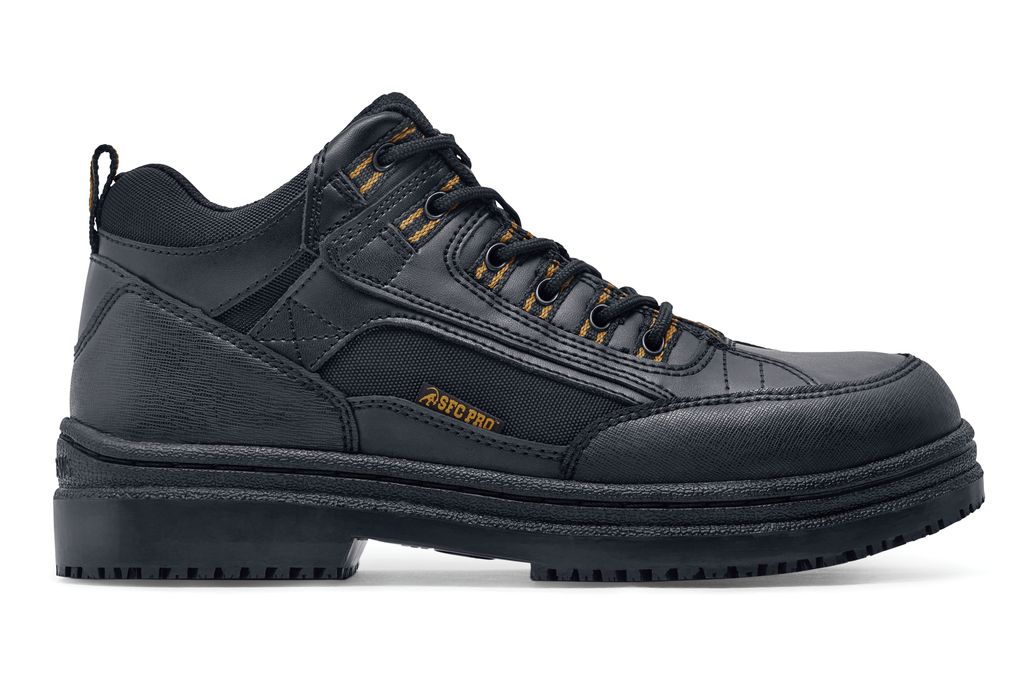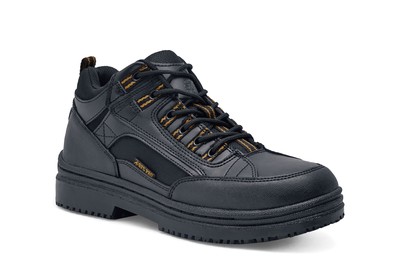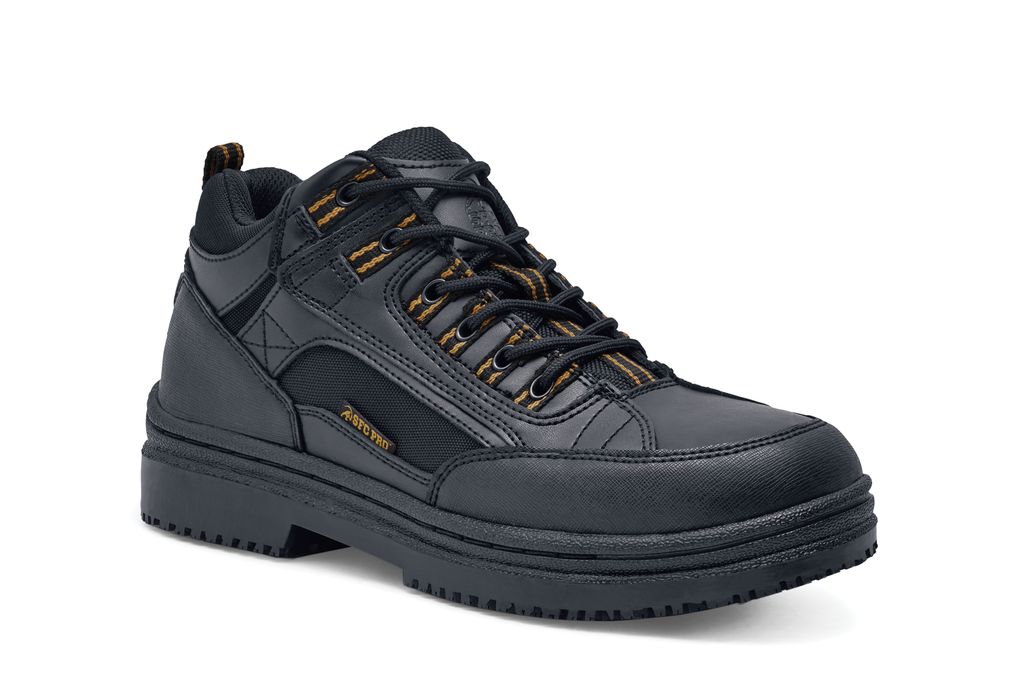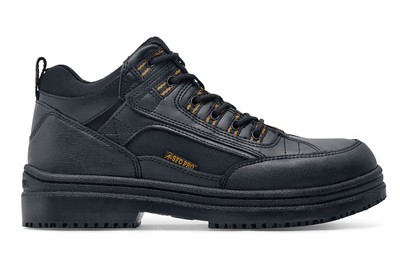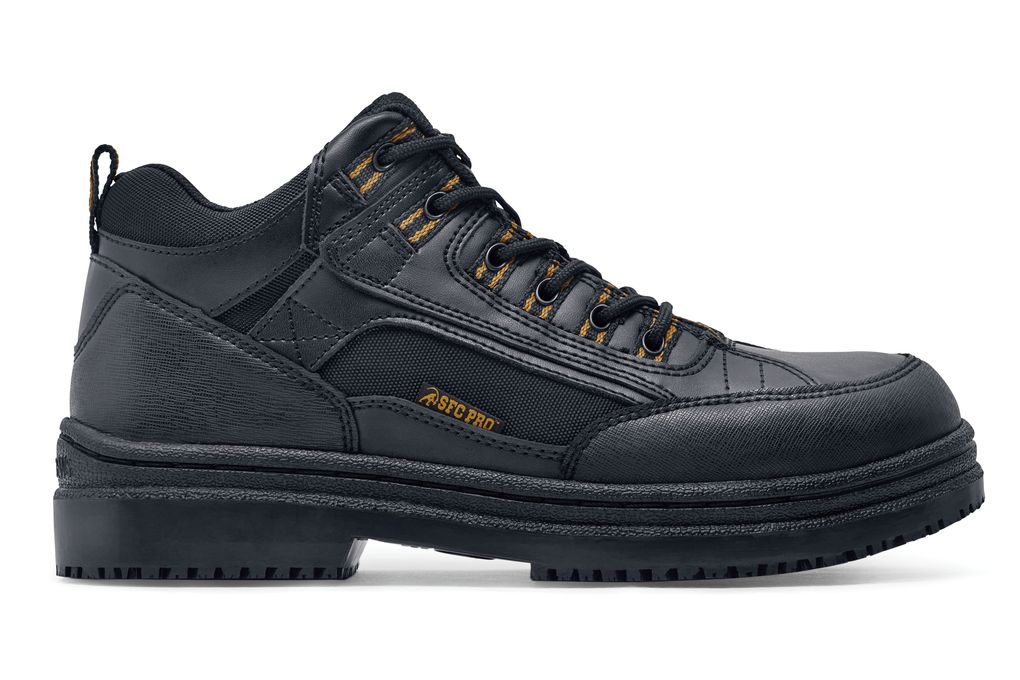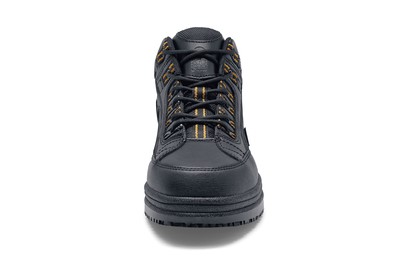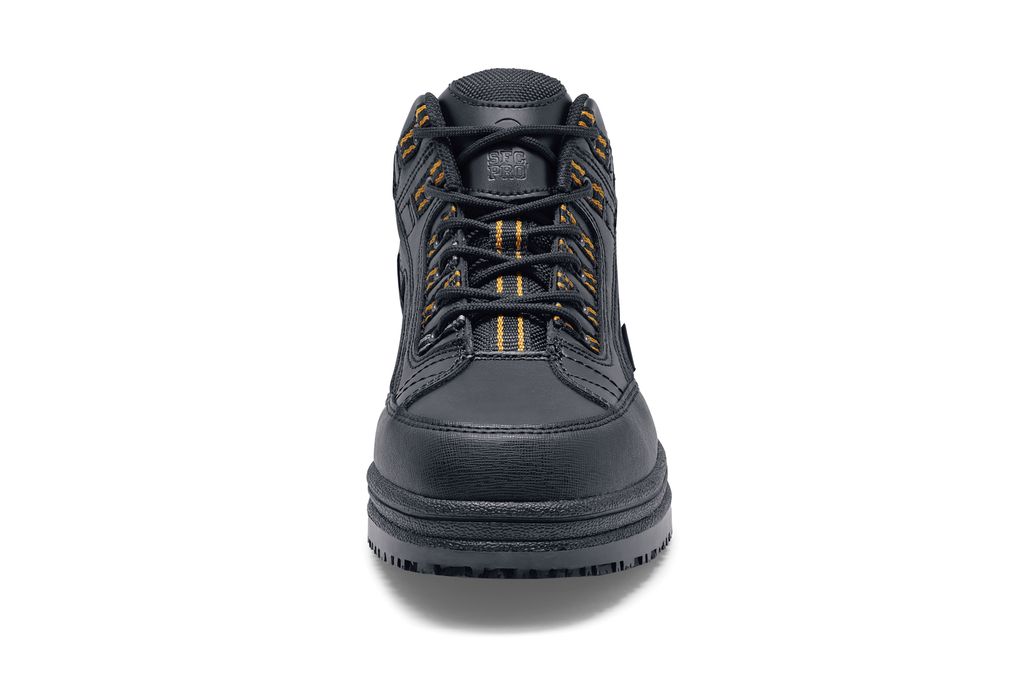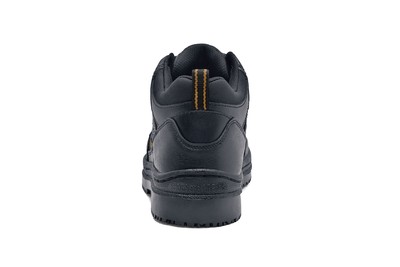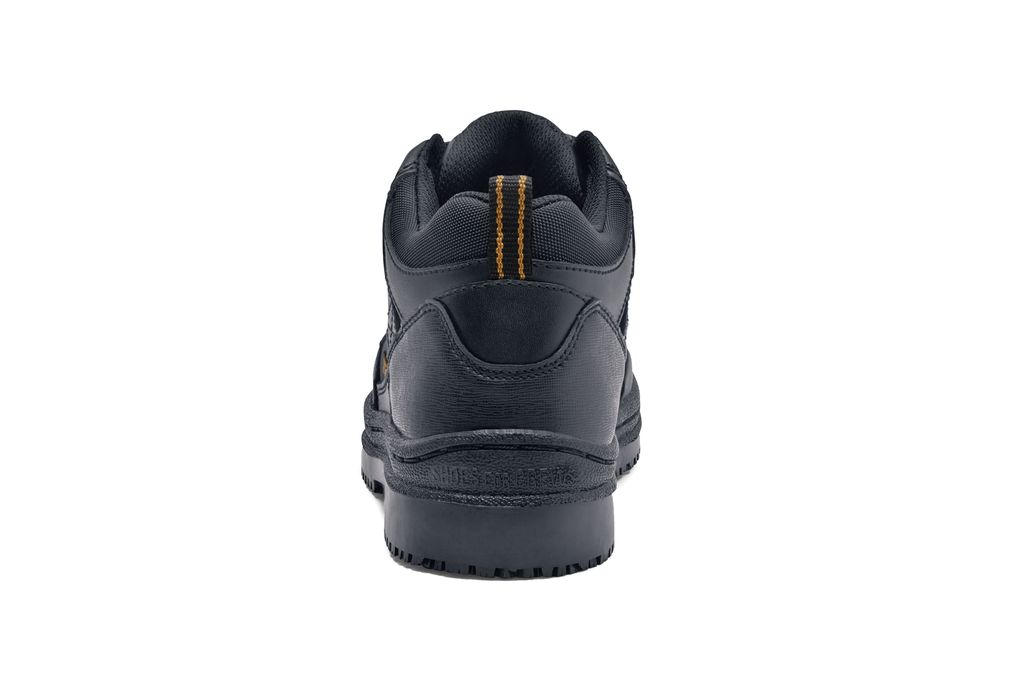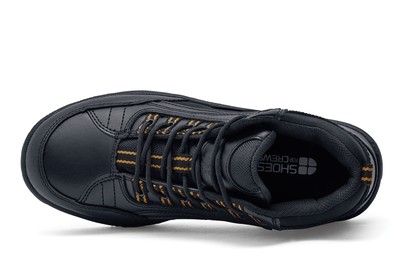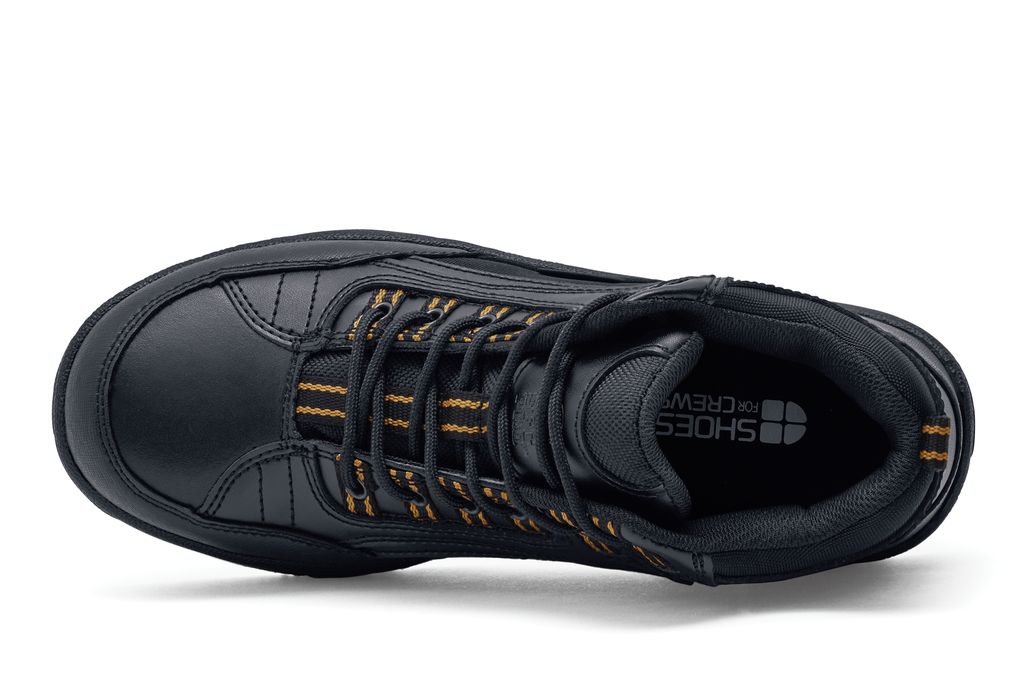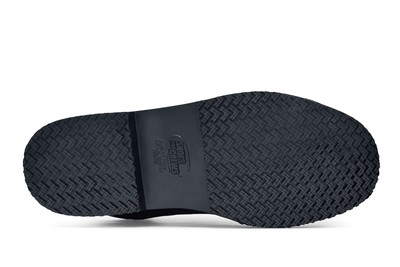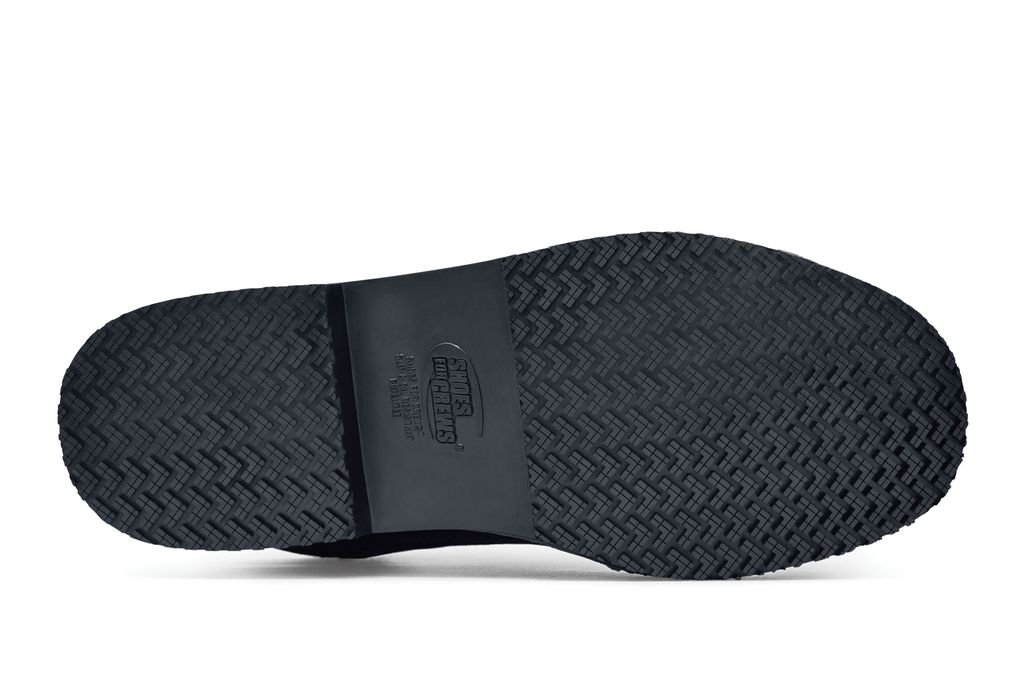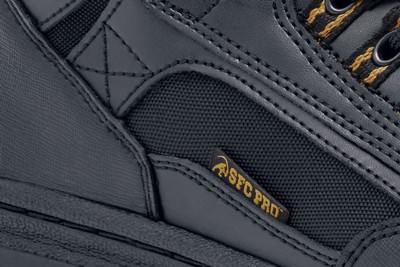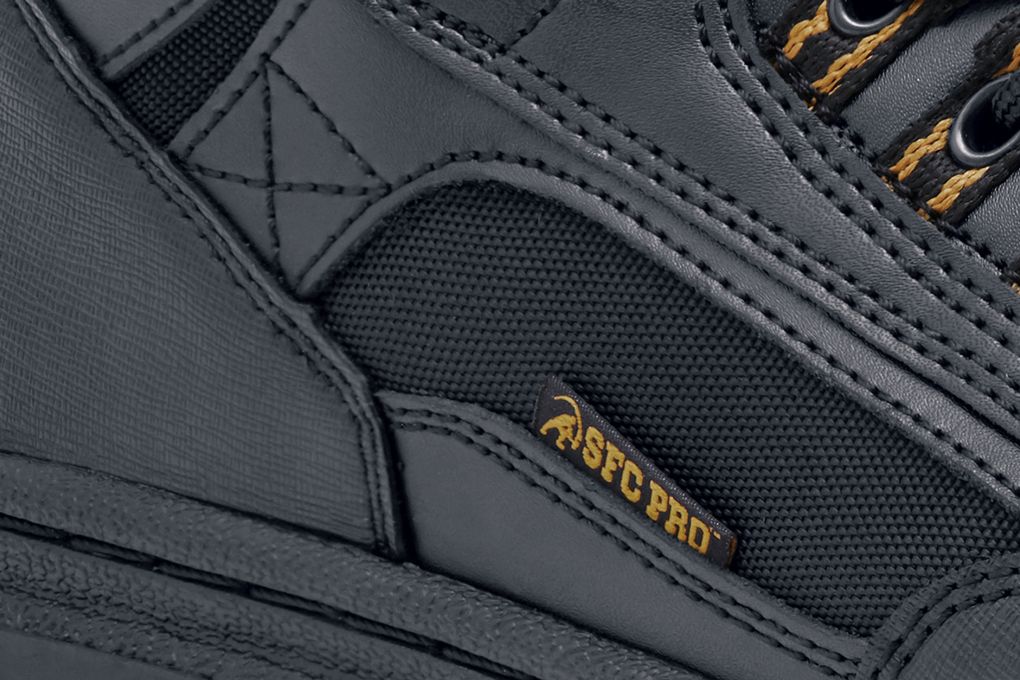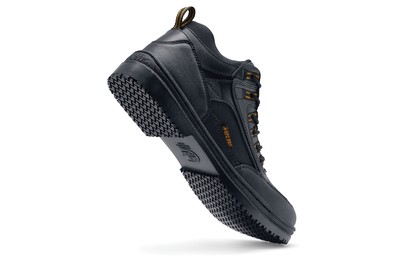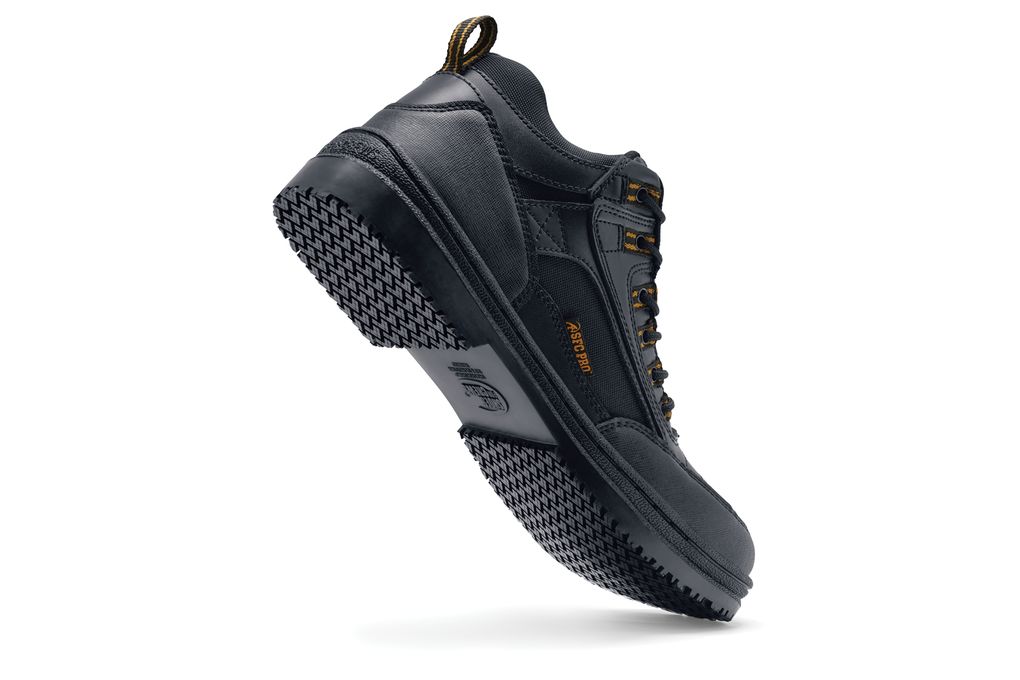 Hornet - Steel Toe
Men's Black, Style #8100
This durable hiker is all about safety, style and comfort.
Water-resistant
Treated to repel liquids from the surface.
Natural Fit
A default fit for most sizes of feet.
ELECTRICAL HAZARD PROTECTION (EH)
Equipped with electric shock resistant soles and heels, capable of withstanding 18,000 volts.
Steel toe
Steel toe meets ASTM F-2413 standards bearing a class 75 rating.
Other Features
Padded collar
Removable cushioned insoles
360゚ stitch-reinforced outsole
Reinforced rubber toe and heel cover
Pull strap
Steel shank
Slip resistant
Leather upper
Great shoe very comfortable doesn't have that uncomfortable boot feeling
John Robison Commercial truck driver September 24, 2017
I ordered this shoe because I have another pair of the same brand that I simply adore. The shoe looks fantastic, way cooler than my older pair with the orange accents and better design, and the sole looks like it's be even better as well with a better grip and slip resistance. It has everything that was advertised and it'll do what I need it to do. However It feels a bit small for me. I've had them for a month and it's taking a long while to break in. Also, the steel toe on my right shoe digs into my toe a bit if i'm not careful. The left shoe is fine so i'm hoping as I wear them in, it'll be as comfy as my other pair.
Joshua Brown Transfer Station Assistant September 10, 2017
I had to get a full size larger than I would normally because my toes rub too much against steal toes. The size I got works perfect for me. Is water resistant until water drops down my socks and into my shoes, but I don't blame shoe for that. This shoe feels really comfy for me, I would even get another pair for every every day use if I could afford it right now.
Stephen Downey DMO August 17, 2017
Very pleased with these work shoes-this is my 4th or 5th pair. Will keep buying as long as you carry them.good shoe for the money.
Walter Young Semi-trailer mechanic June 23, 2017
The slip resistance of these shoes is excellent. I no longer have to worry about slipping, even when there is water or oil on the floor. The look of the shoes aren't particularly my style (I prefer all black), but I had several co-workers ask where I got them because they loved the look. The big downside is that they are not at all comfortable. They are very heavy, my feet are sore by mid day, and they have left blisters on my heels and the tops of my feet. Also, if you want them to stay tied, you might want to replace the laces.
Justin Grote Chef - Banquet April 29, 2017