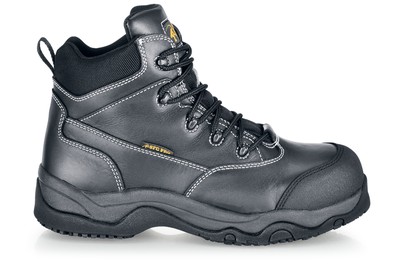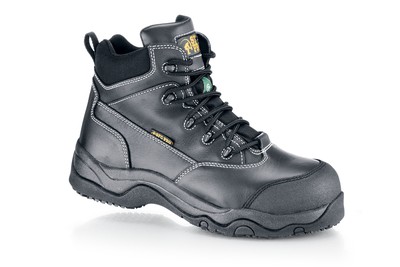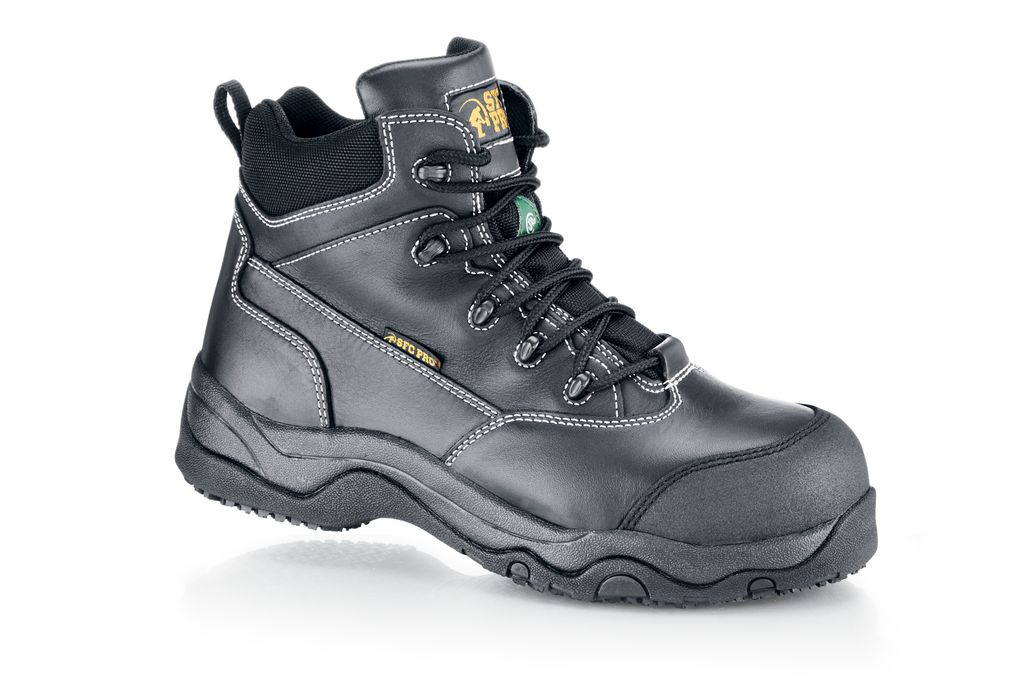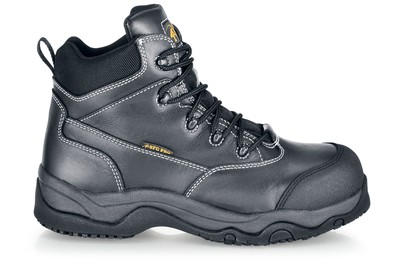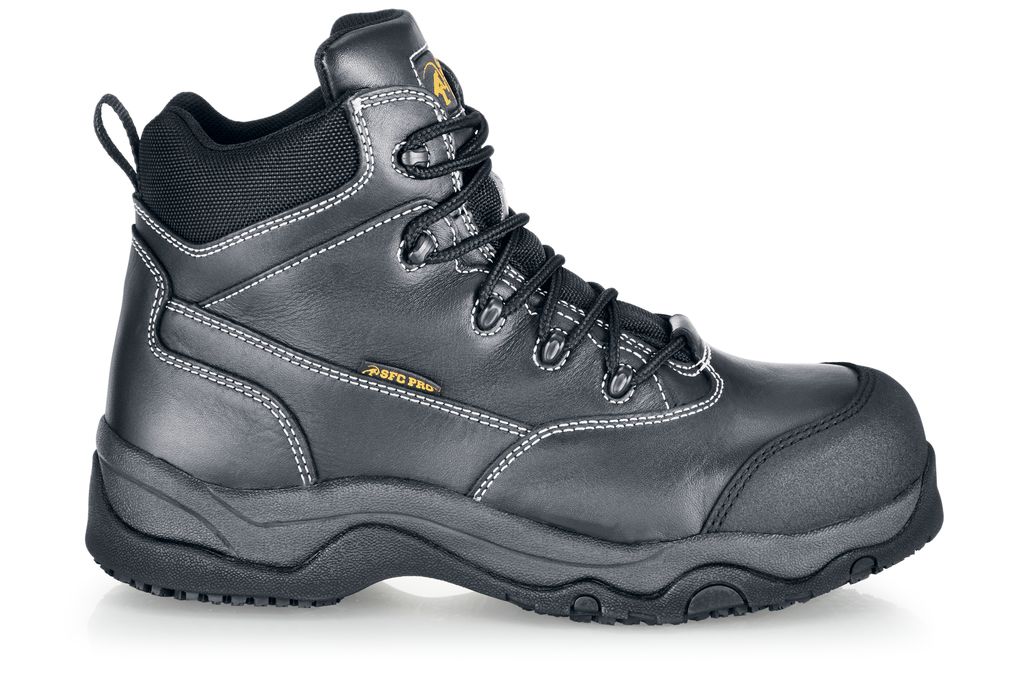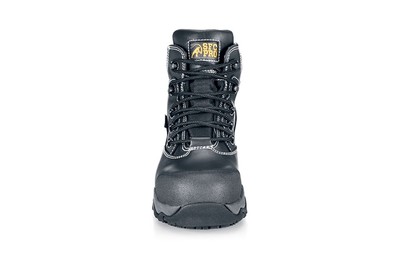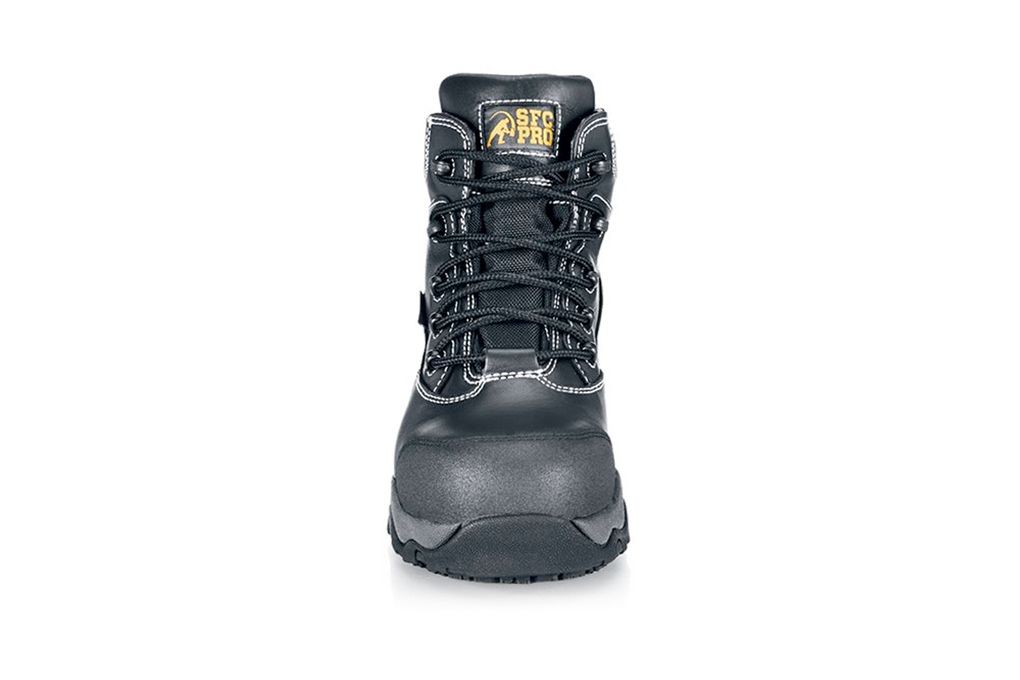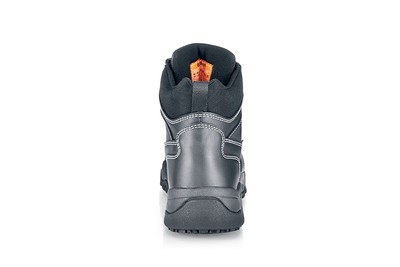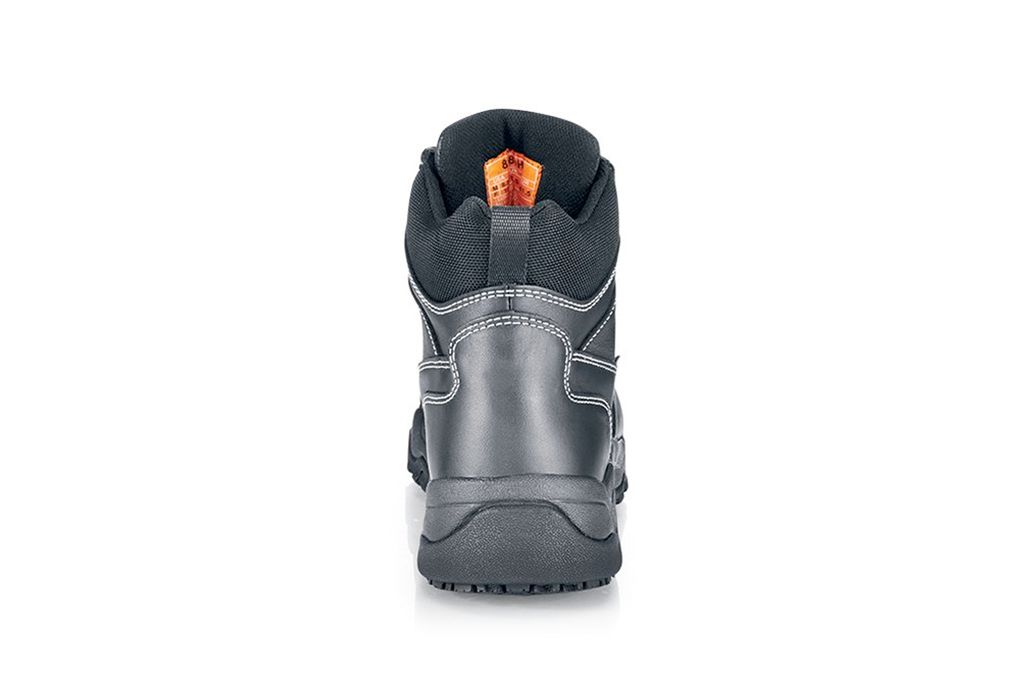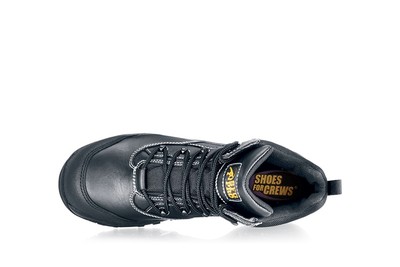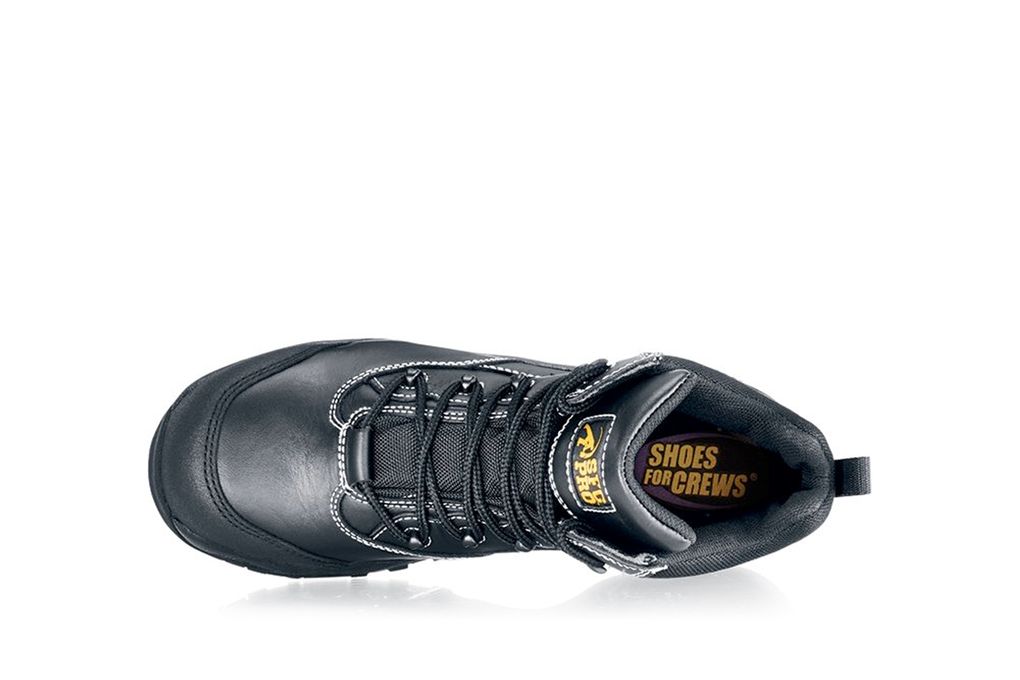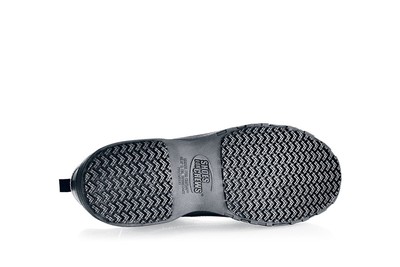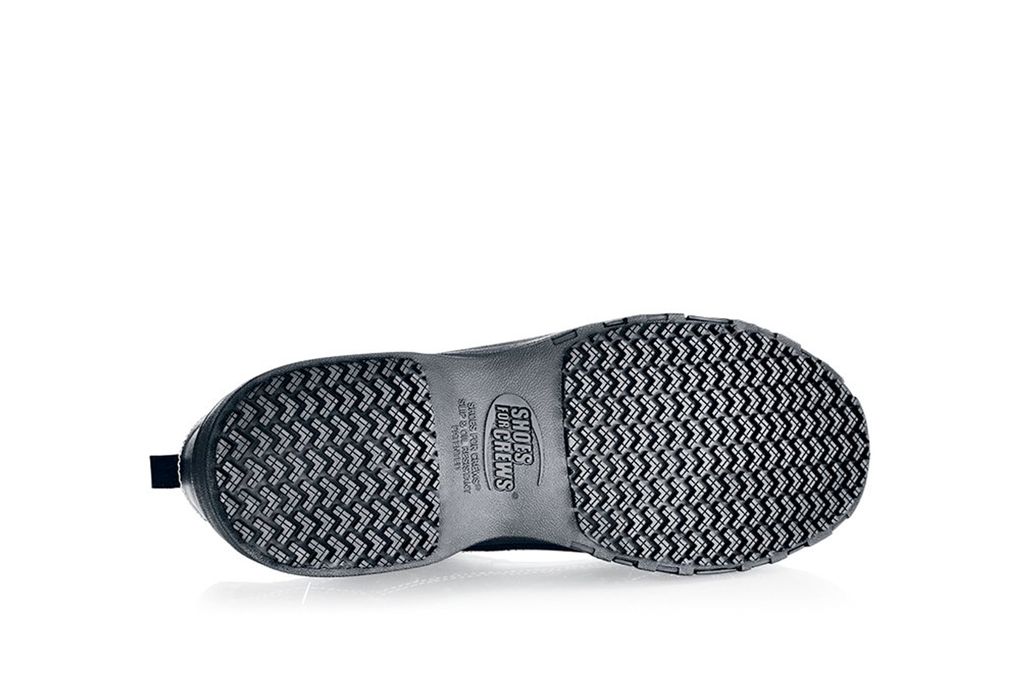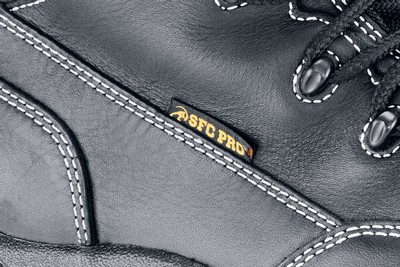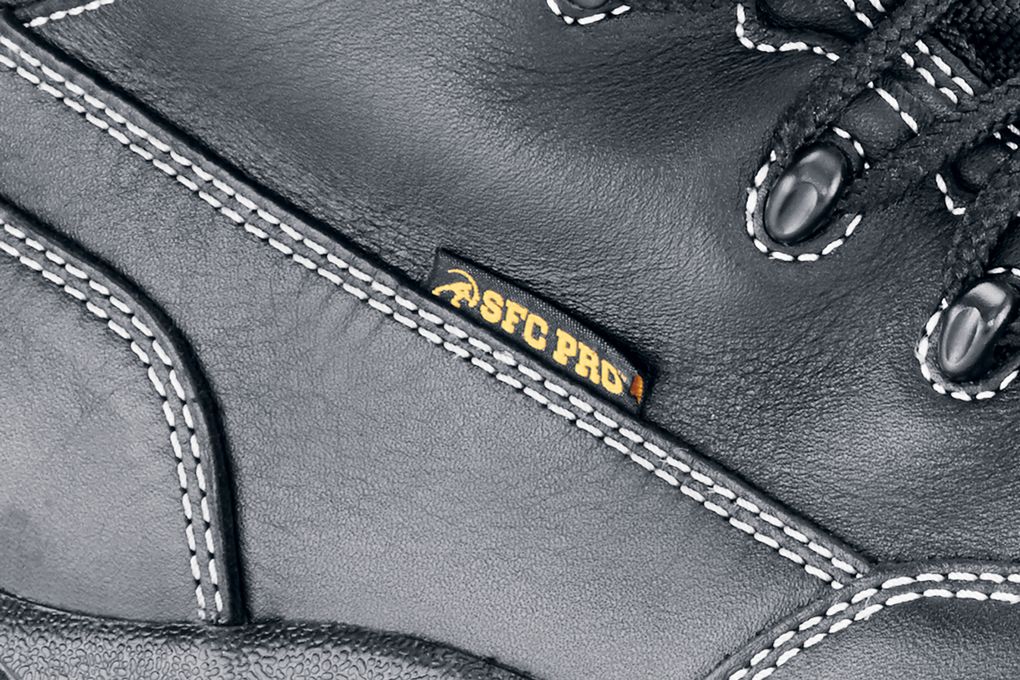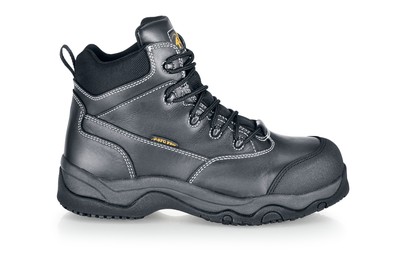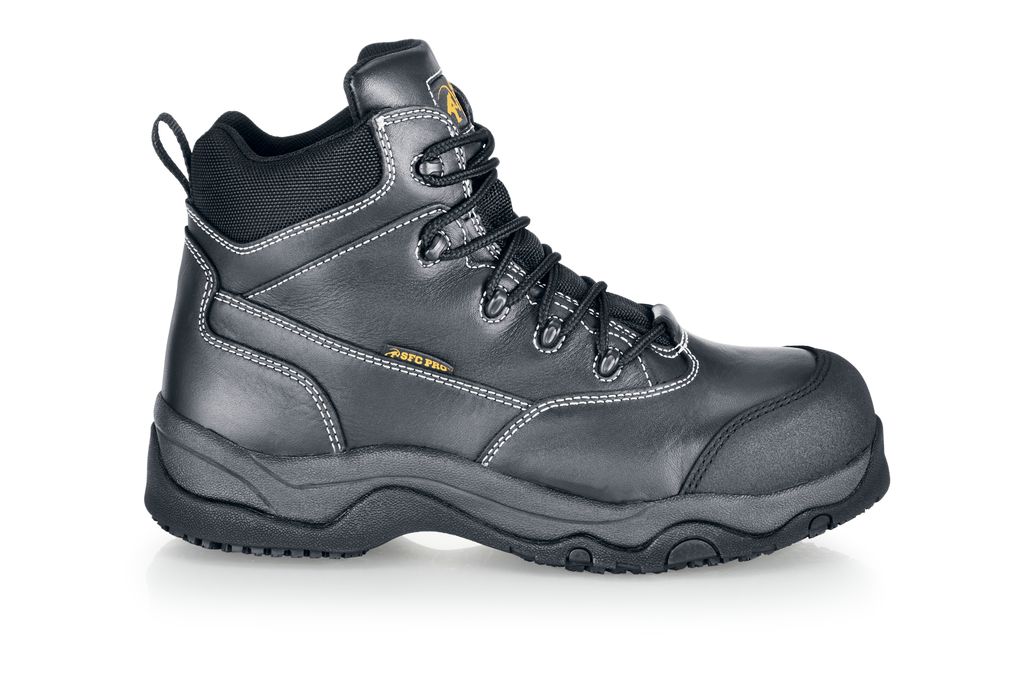 Ranger - Composite Toe
Black, Style #8280H
Fully non-metallic, the Ranger passes through metal detectors with its fiberglass shank, and has both a composite safety toe and electrical hazard protection.
Water-resistant
Treated to repel liquids.
Leather Upper
Natural material encasing the foot above the sole.
Natural Fit
A natural fit for most sizes of feet.
EH Rated
ELECTRICAL HAZARD PROTECTION (EH) RATED FOOTWEAR meets ASTM standards by providing Electrical Shock Resistance protection for the entire work boot. The insulating properties are measured under dry conditions and may deteriorate with wear and in wet environments.
Composite Toe
SAFETY TOE FOOTWEAR meets ASTM F-2413-11 standards bearing a class 75 rating.
Other Features
Cushioned insoles
Stays warm in winter
Textured reinforced toe for extra protection and greater durability
High-impact heel configuration
Fully non-metallic; passes through metal detectors
Padded collar and tongue
Puncture-resistant footbed
Fiberglass shank
Slip resistant
Leather upper
I'm so disappointed. The first time I ordered this boot, a couple of years ago, this boot fit like a glove. Coming back to it, trying to save money over the Mercury 2, I found the boot about a half size too short. So, I sent it back and just resigned myself to having to spend more on the Mercury 2
eric lewis May 31, 2017
I ordered one pair, which was much too wide for my feet and slightly too long. I ordered a second pair a size smaller, which was the right width, but much too short. Felt like a sturdy, comfortable show, and was very good looking. Unfortunately, if you have long, skinny feet, I'd stay away.
Charles Thompson May 26, 2017
My feet feel protected. Great shoes. Needs better arch support.
Robert Geroe Loss Prevention May 14, 2017
TRY THIS ONE it is a very good safety workboot, very good deal for the money. i have been buying this boot for years because of its comfort, safety performance and durability. as with any shoe or boot i wear, i use a gel insert for a little more comfort and support. i will continue to buy this product again due to its exceptional value and performance and honestly recommend it to anyone looking for a good safety workboot. Also the team at SFC is outstanding. a couple years ago i had a problem with a different boot i purchased there and they let me return it for something else. Thanks SFC, geo.
george taylor May 9, 2017
a great shoe fells great
James Traugott dock worker April 27, 2017