Ranger - Composite Toe
is rated out of
5
by
43
.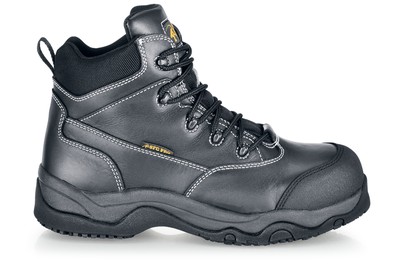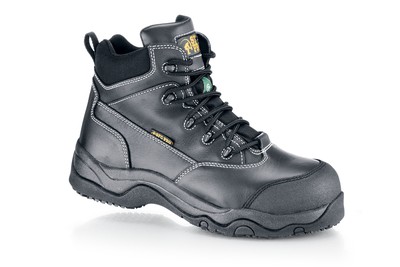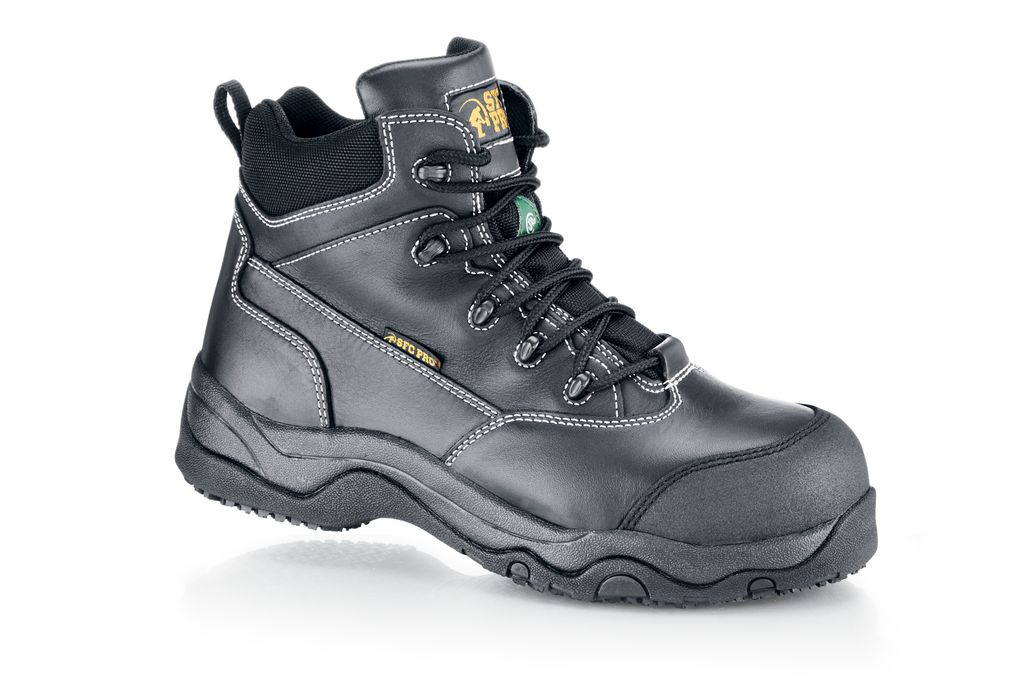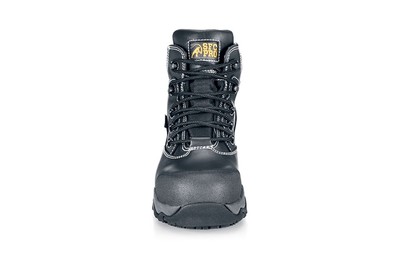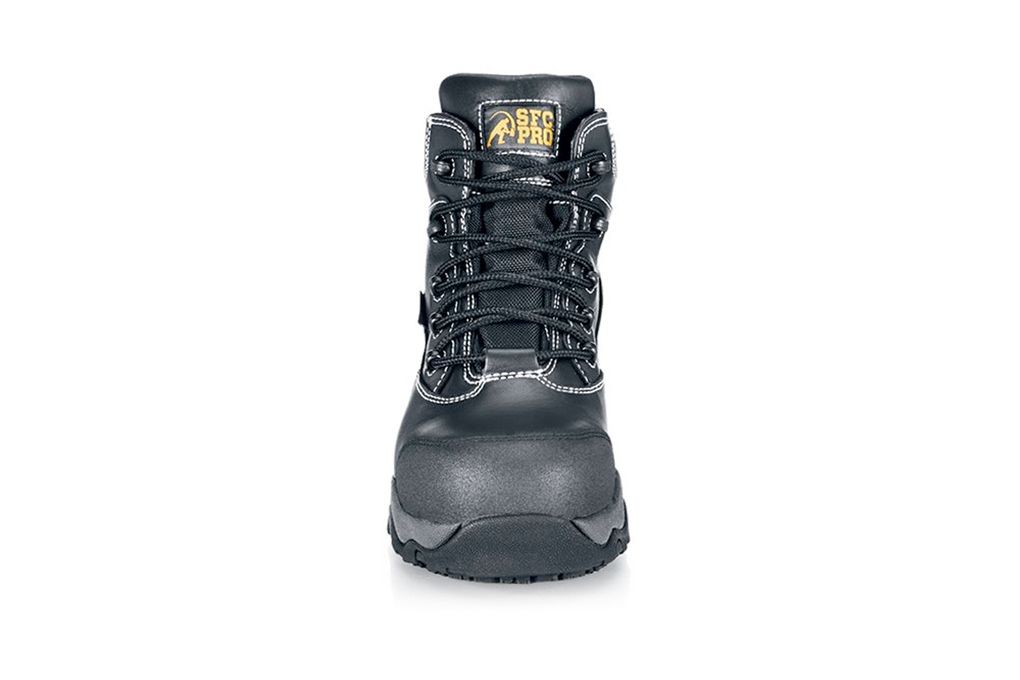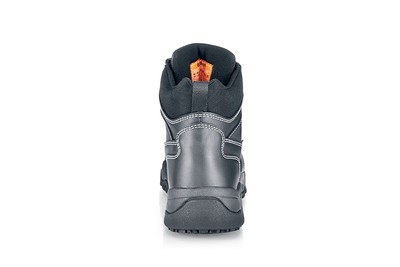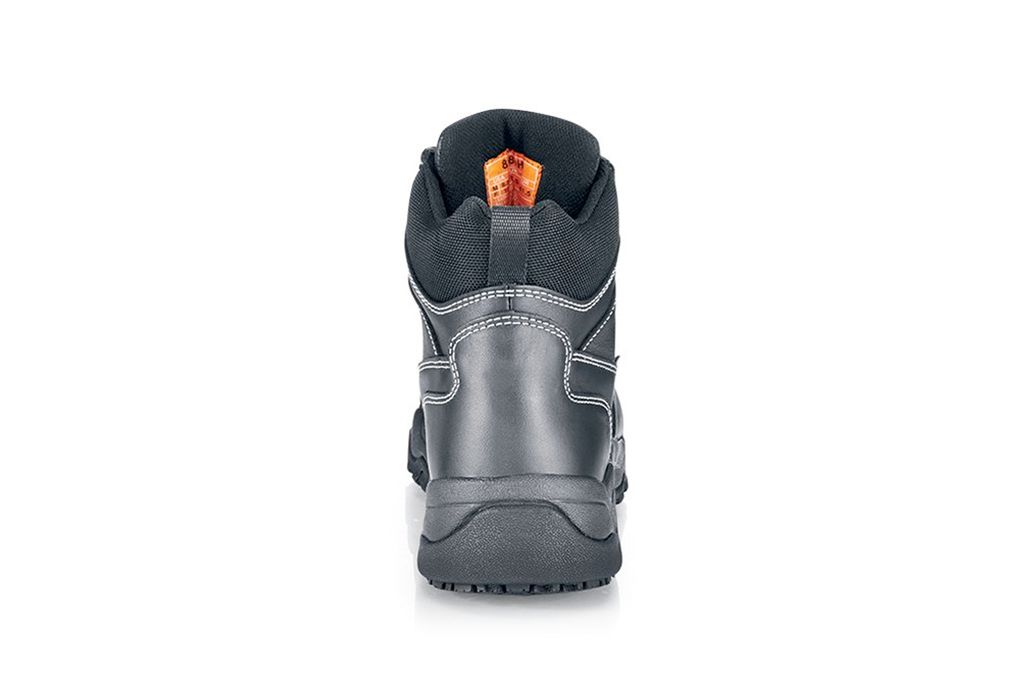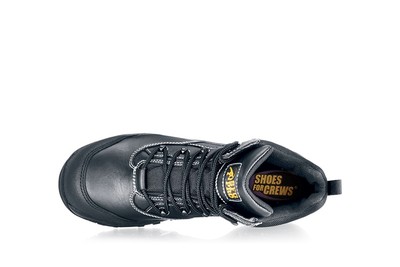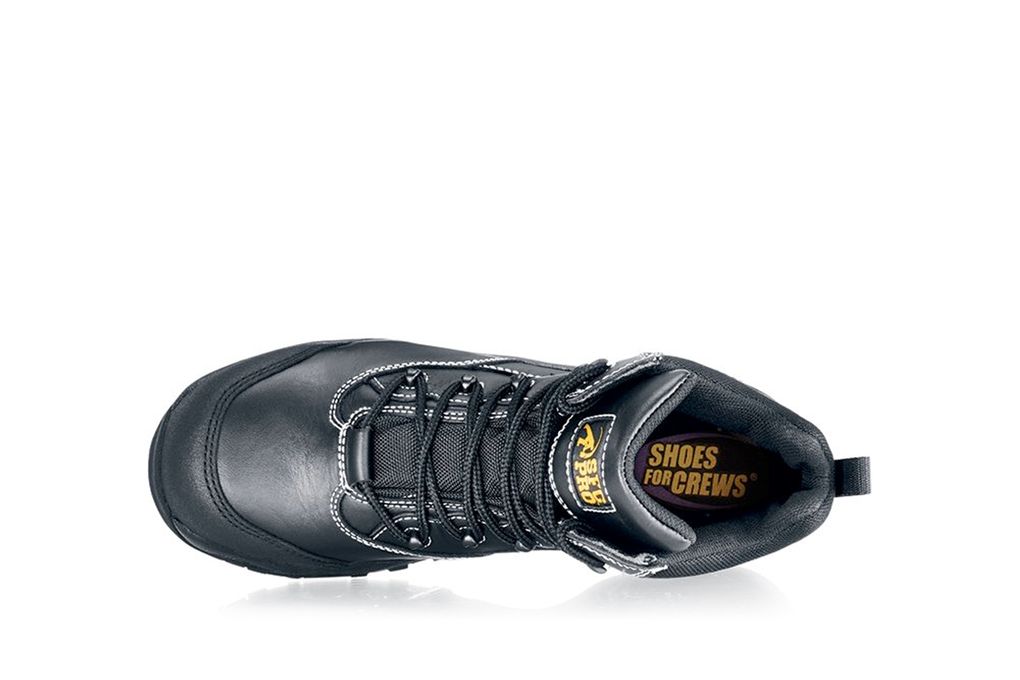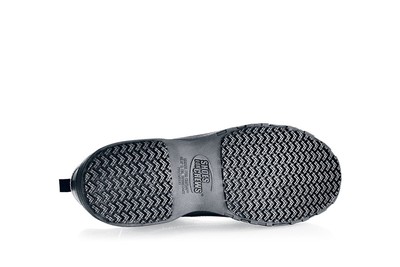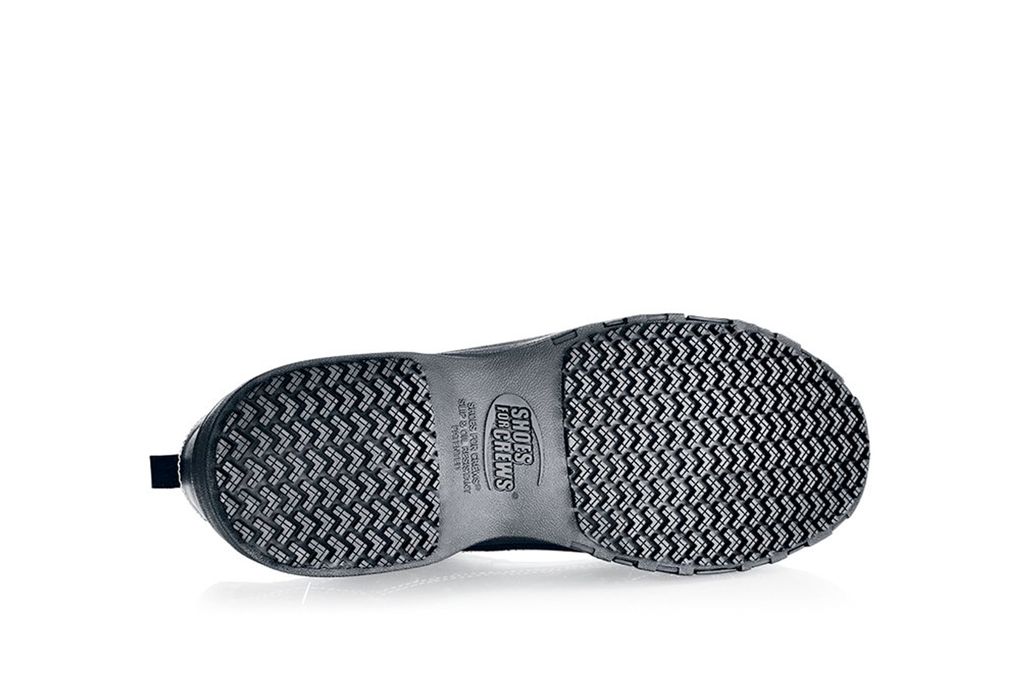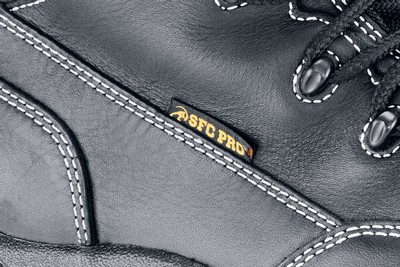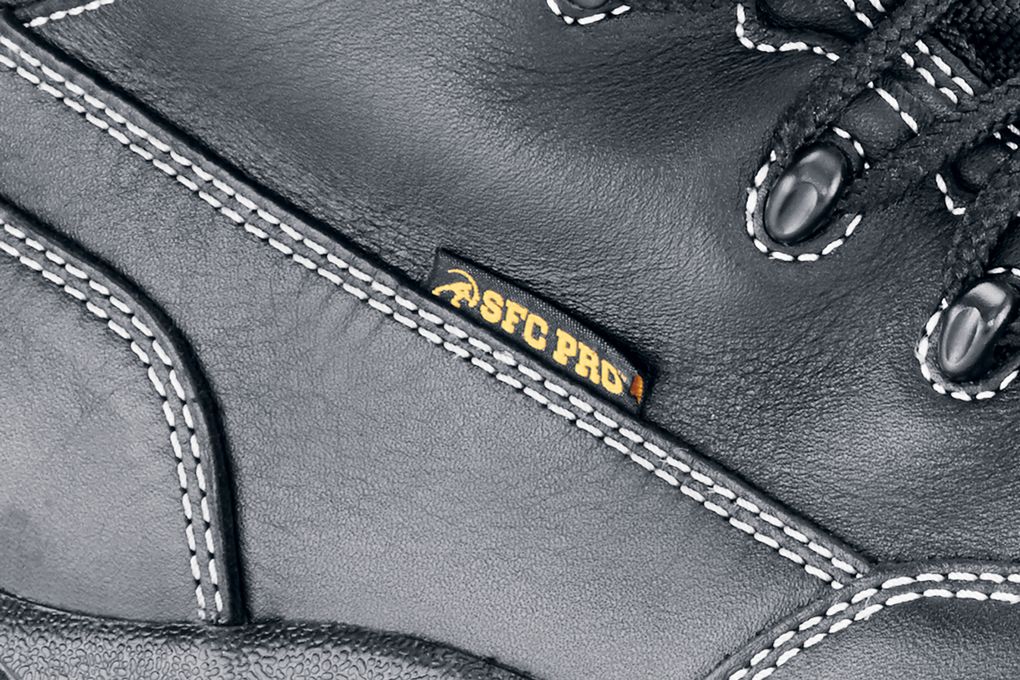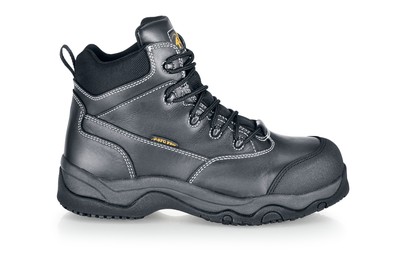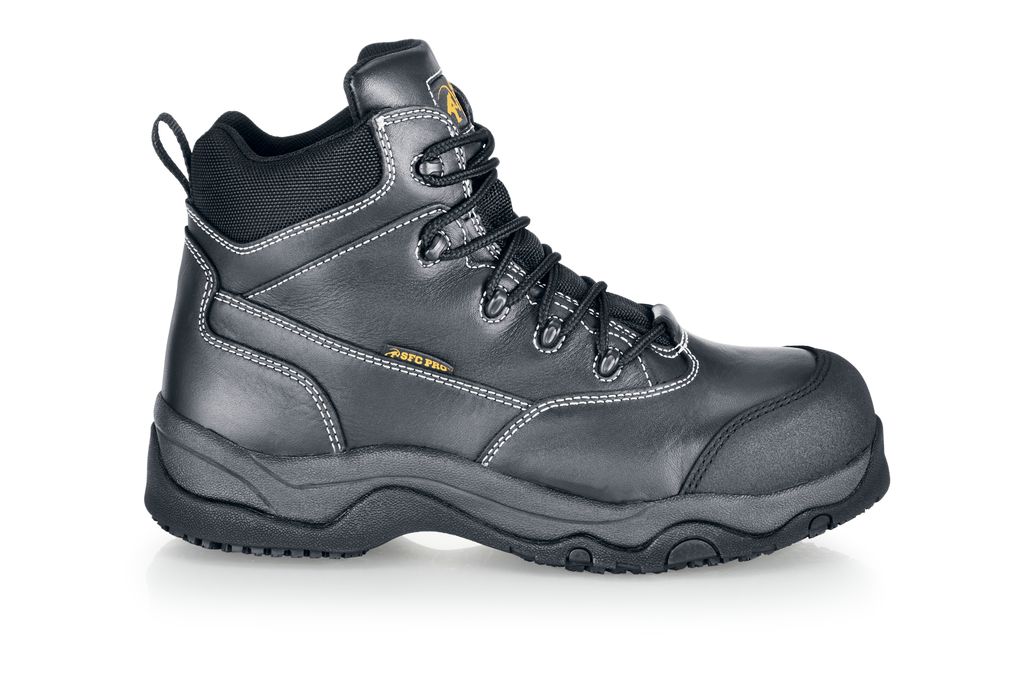 Ranger - Composite Toe
Black, Style# 8280H
Price After Discount
$83.00
| | |
| --- | --- |
| Price | $109.98 |
| Sale Discount | - $26.98 |
| Price After Discount | $83.00 |
Description and features:
Fully non-metallic, the Ranger passes through metal detectors with its fiberglass shank, and has both a composite safety toe and electrical hazard protection.
Slip Resistant: Superior SFC slip-resistant outsole.
Water-resistant: Treated to repel liquids from the surface.
Natural Fit: A default fit for most sizes of feet.
Rated 5 out of 5
by
Anonymous
from
TRY THIS ONE it is a very good safety workboot, very good deal for the money. i have been buying this boot for years because of its comfort, safety performance and durability. as with any shoe or boot i wear, i use a gel insert for a little more comfort and support. i will continue to buy this product again due to its exceptional value and performance and honestly recommend it to anyone looking for a good safety workboot. Also the team at SFC is outstanding. a couple years ago i had a problem with a different boot i purchased there and they let me return it for something else. Thanks SFC, geo.
Date published: 2017-05-09
Rated 5 out of 5
by
Heather K.
from
Outstanding anti-slip performance! These boots and the SFC V-Grip line are your best defense when slip and fall footwear protection is needed. Many people at my job depend on SFC slip-resistant technology. Honeing oil, coolant, and lube is common on our floors that are coated with a slip-resistant surface. It is very hard to find work boots and shoes that can help keep you safe. I wore one pair out already and have ordered my second pair. They remained oil free inside, the soles held up to the oils and chemicals . No stitch or glue failure, no desperation of sole-shoe bonding. This is great in an environment that is known to decimate plastics and rubbers. You can depend on SFC shoes and boots.
Date published: 2014-11-02
Rated 3 out of 5
by
Jeremy J.
from
I at a diesel tech. I am very hard on my shoes over all I don't have any complaints other than the plastic eyelets. they have not broke but I do see it becoming a problem. they have held up grate for me. I bought these back in in the 1st week of January it is now march 25th normally I would be looking for a new pair but these are still holding strong. when I need a new pair the only thing ill do different is find one with out plastic eyelets. as for the look I am not a good person to ask because I don't care I want something that works. I will note how well the toes have held up.
Date published: 2016-03-25
Rated 4 out of 5
by
Ben T.
from
I work in the food service industry and am on my feet nearly 10 hours a day. These boots are awesome! They are comfortable and water proof with excellent grip. I Had only one problem with the shoe. It rubbed quite a bit on my left inner ankle. But once I wore them in they fit perfectly and have treated me well.
Date published: 2017-09-26
Rated 4 out of 5
by
brad p.
from
I wanted to find a pair of work boots that would support my heel a lot better then most ive tried. comfort is definitely there and also walking through water and enough of it to normally soak your feet in regular shoes, my feet were dry. Only thing i wasnt the happiest about is the slip resistant, understandably it depends on the floor type but concrete with oil on the floor, i still slid, not as bad as i could have with a regular style boot but i still did. Compared to the video this pair i bought slides, but as i am careful on slippery surfaces anyways as any tech learns that from the trade, comfort was my main prior and being water resistant. i have issues with my lower back and nerve problems and it hurt a little bit getting used to but worked great.
Date published: 2016-02-26
Rated 5 out of 5
by
Marc I.
from
Best shoe ever. I discovered Shoes for Crews when I worked in the fast food industry. I now work in a shipping plant and need the protection. Steel toes never get along with my toes. The composite is a great solution. I sometimes have to push/pull 1,000lb metal carts and they hit my feet or the back of my ankles. These shoes have saved me so many times. I have gone through 7 pairs in 6 years. All of them are still wearable but roughed up on the outside. I think they look and feel great. The only time I have ever slipped in these is on wet grass covered with leaves in the rain, while running. I typically replace them around 6 months, though my last pair I used for a year. I'm switching to an older pair while I wait for my new order. I hope they never discontinue this wonderful wonderful shoe/work boot.
Date published: 2016-06-18
Rated 5 out of 5
by
David E.
from
These are the single greatest pair of work boots I have ever had, in relation to a job that doesn't require a boat. They have so far been through six kinds of oils, several knives and forks, a couple of steel table legs and, once, being rolled over by small vehicle. They rock. In addition, the support is good but not great for my feet; I'd recommend you get your own insoles. Besides that they look and feel great, manage to keep my feet fairly cool despite the protection.
Date published: 2016-10-18
Rated 5 out of 5
by
Robert J.
from
Love the boots,all I have worn for years
Date published: 2017-09-12