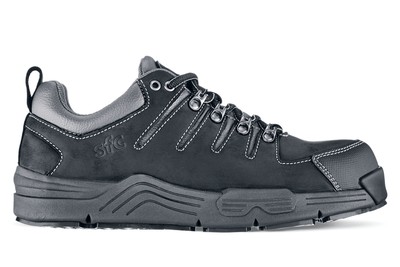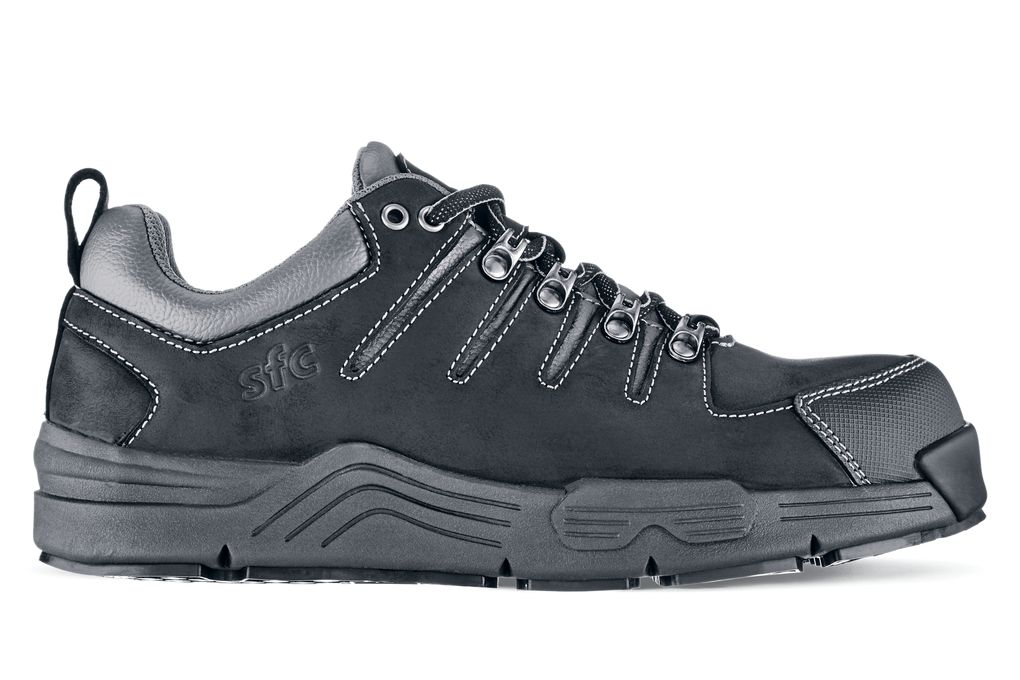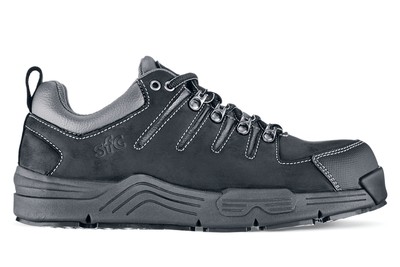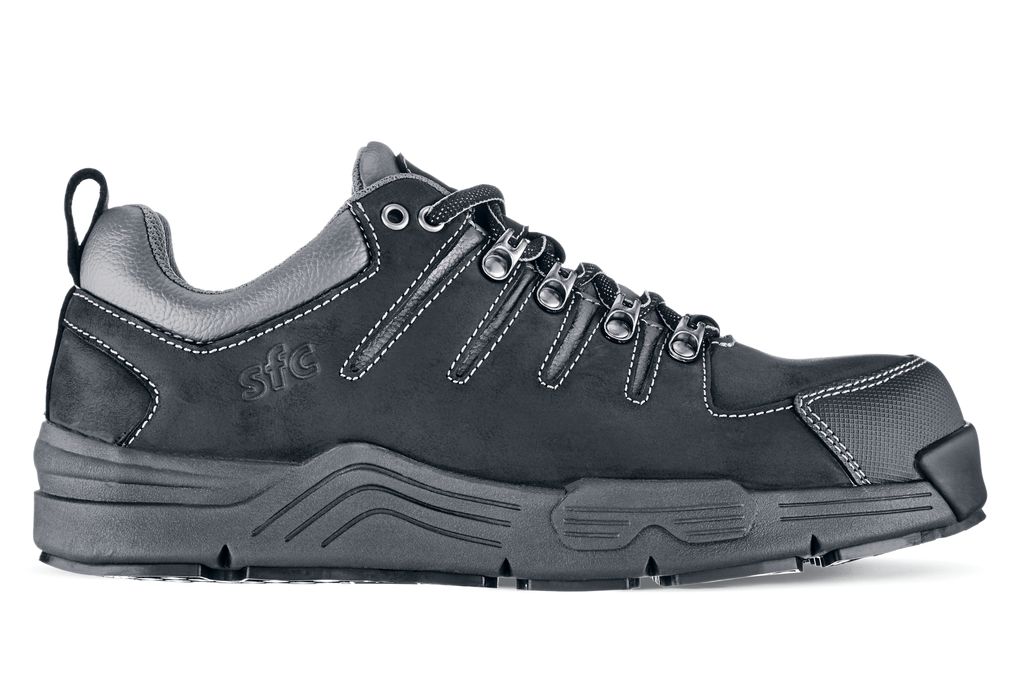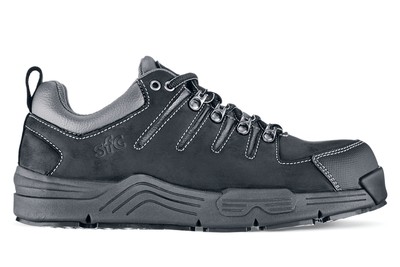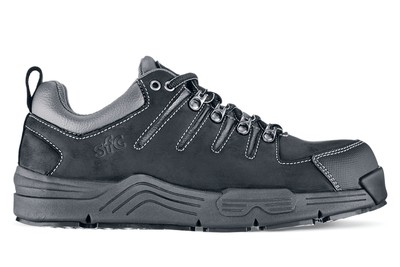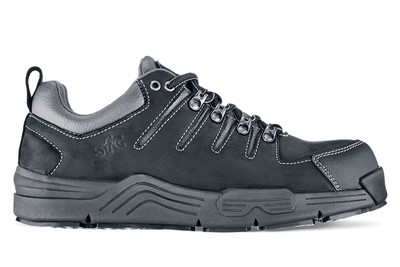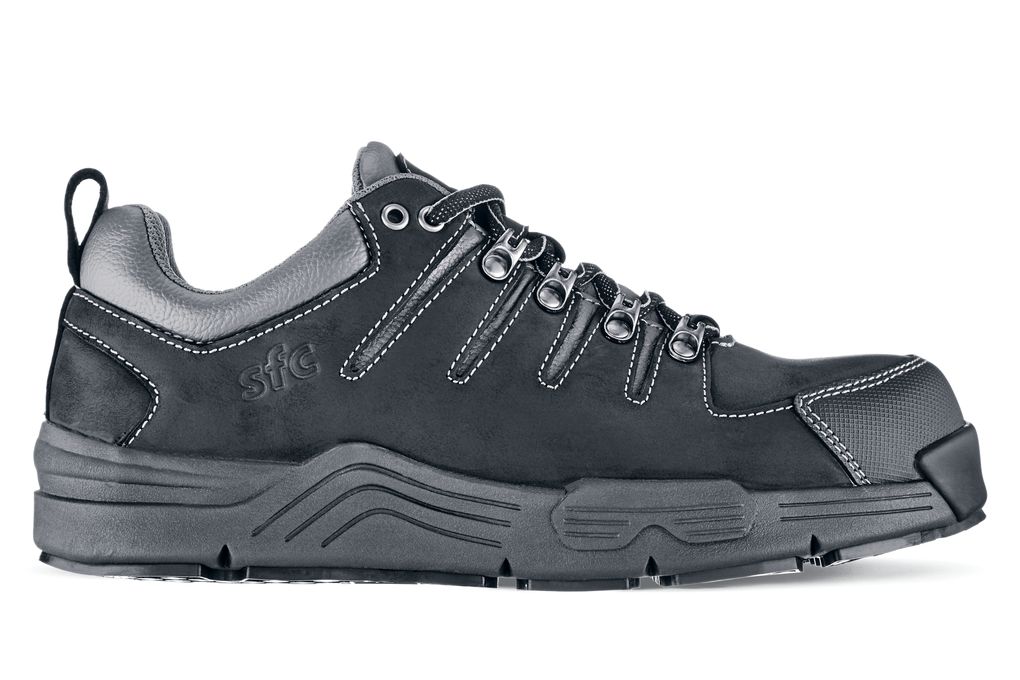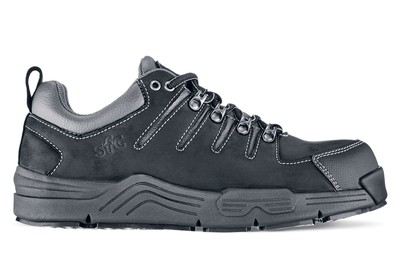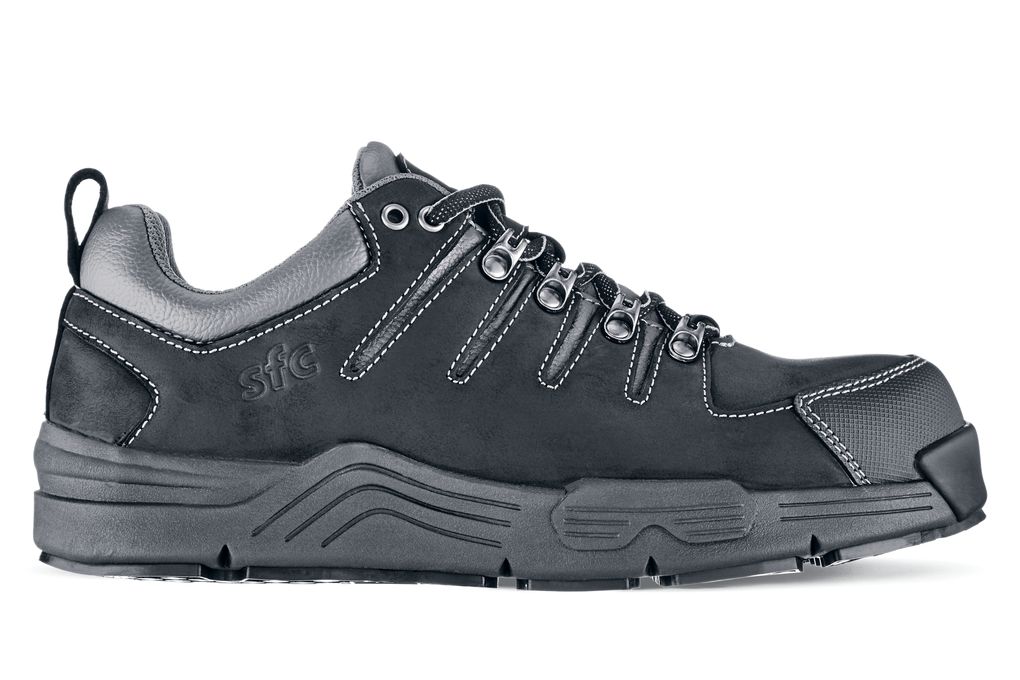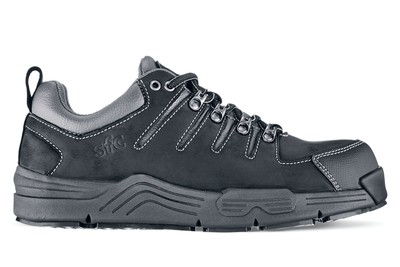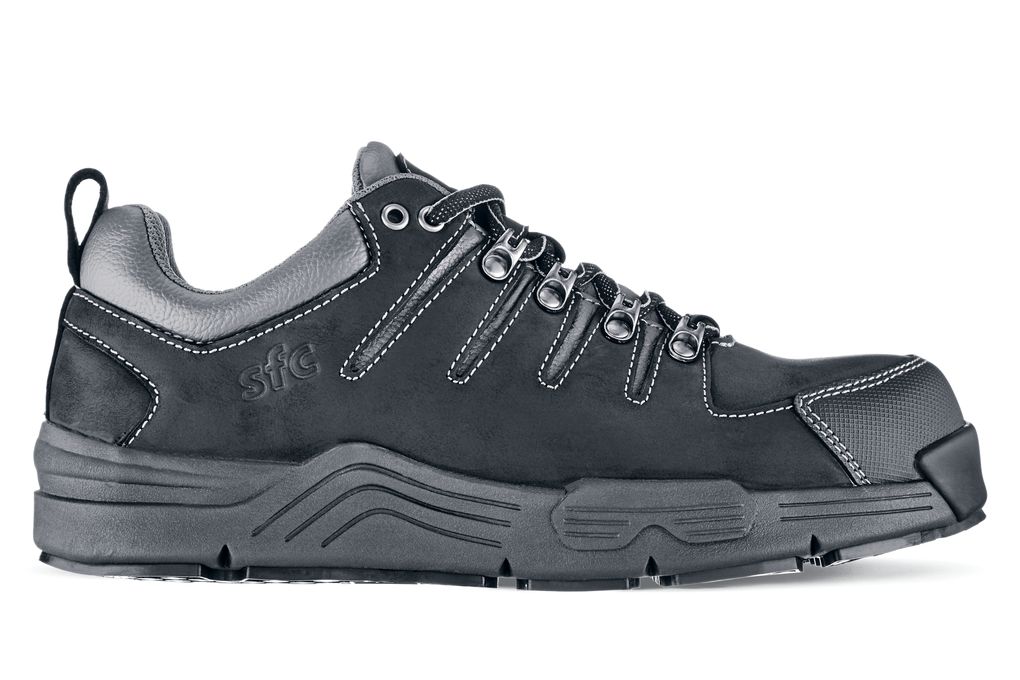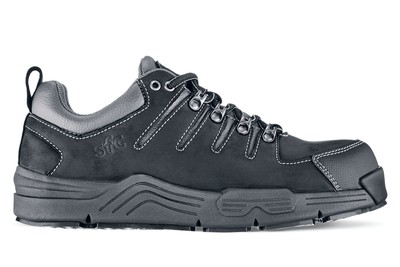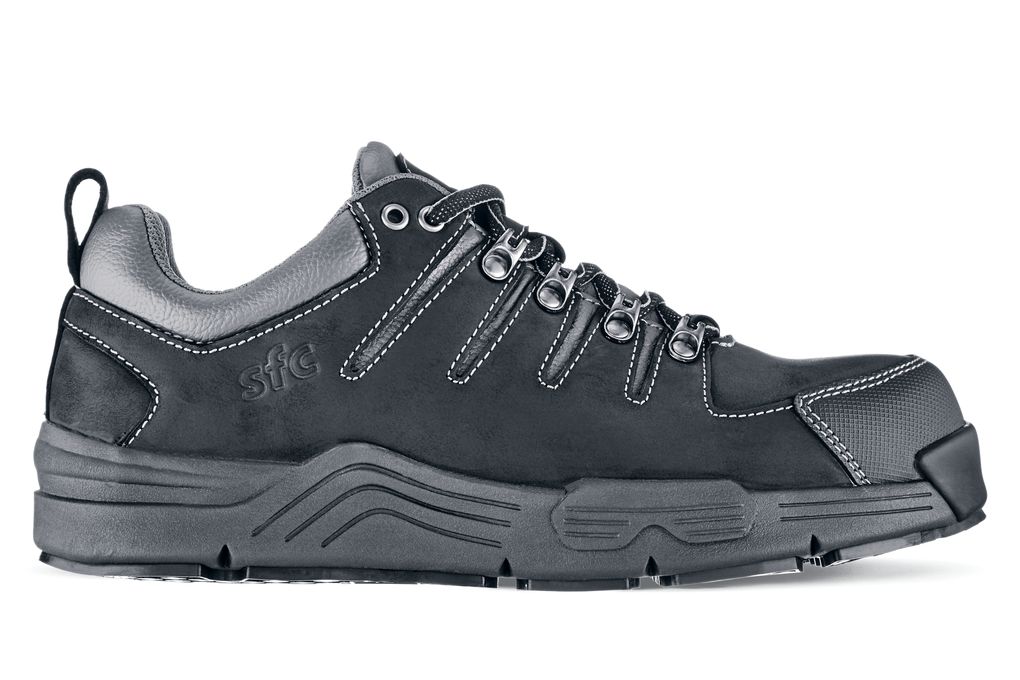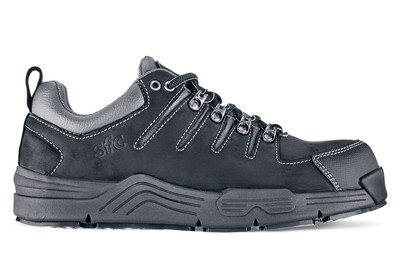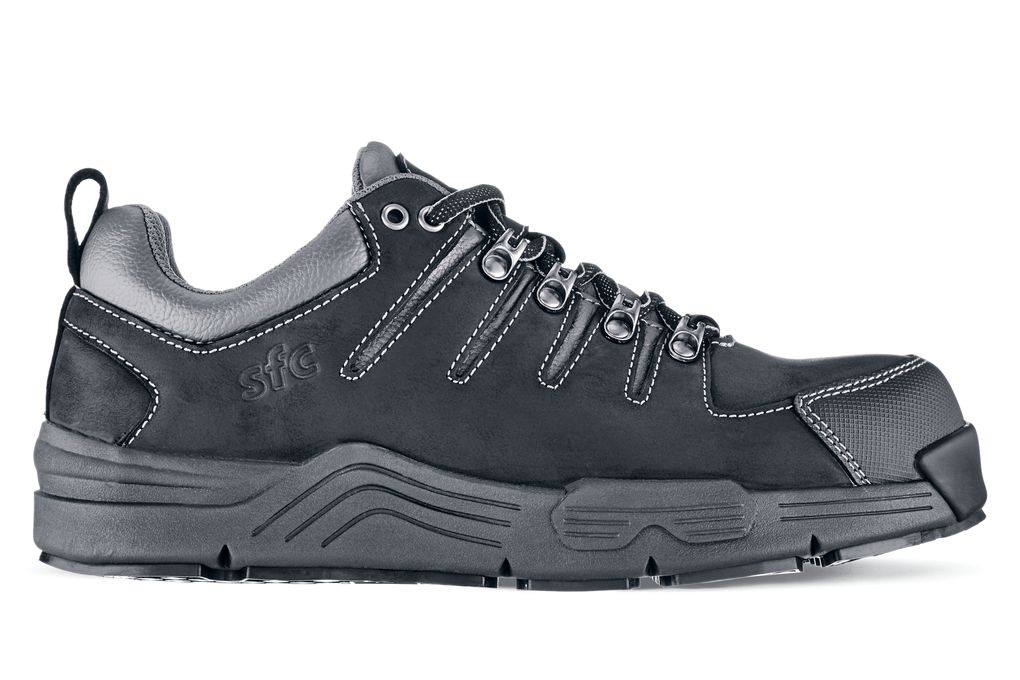 SFC Scout II - Composite Toe
Black, Style #8294
A low-profile work boot with high-profile performance.
Water-resistant
Treated to repel liquids.
Leather Upper
Natural material encasing the foot above the sole.
Removable Insole
Insoles are removable to allow for custom insoles or orthotics.
Natural Fit
A natural fit for most sizes of feet.
EH Rated
ELECTRICAL HAZARD PROTECTION (EH) RATED FOOTWEAR meets ASTM standards by providing Electrical Shock Resistance protection for the entire work boot. The insulating properties are measured under dry conditions and may deteriorate with wear and in wet environments.
Composite Toe
SAFETY TOE FOOTWEAR meets ASTM F-2413-11 standards bearing a class 75 rating.
Clog-Resistant
Wider spaced traction lugs to repel debris.
Other Features
Removable cushioned insoles
Fiberglass shank for added support
Reinforced toe for durability
Made of easy-to-clean non-absorbent materials
Updated polyurethane (PU) midsole for reduced weight and enhanced comfort
Slip resistant
Leather upper
After listening to my father in law, who is a truck driver and has ordered multiple times, I thought its worth a shot to try. I'm very happy and extremely satisfied with these shoes. Kind of wished I would of listened to him sooner. I have a few co workers that are interested in making their next purchase from Shoes for Crews. I don't think I will be buying work shoes from anywhere else!
Salvatore Ruffino Certified Lead Technician / Shop Foreman January 10, 2017
would've giving it a 5 star, but new anti-clogging outsole grinds down in no time. bought 2 pairs of them last time, in 1 month shoes are in great condition but nothing left of outsole. wish they would continue old model
Georgy Razenko December 11, 2016
Not as slip resistant as the originals, don't understand why they had to change and no longer offer the old ones. I have slipped three times in an area where I have never slipped with my old Scouts even with the tread more than half gone. I will be returning them and hope to find something with the old tread pattern.
Kalon Stewart November 25, 2016
Awesome feel right out of the box I work 12 hours 6 days a week and my feet are alright at the end of the day I work in transmission fluid all day and I don't slip while coworkers look like they're ice skating next to me bahaha
CHARLES LOOS worker September 15, 2016
I work 12 hours a day and walk from 5 to 10 miles doing maintenance in a plant and these shoes are very comfortable, the best shoes I have worn in a long time.
Bruce Means June 8, 2016