Grind
is rated out of
5
by
24
.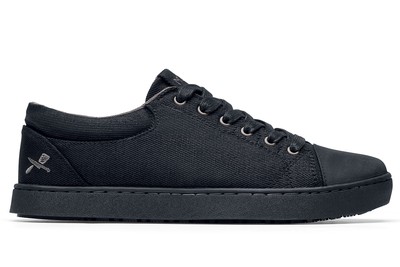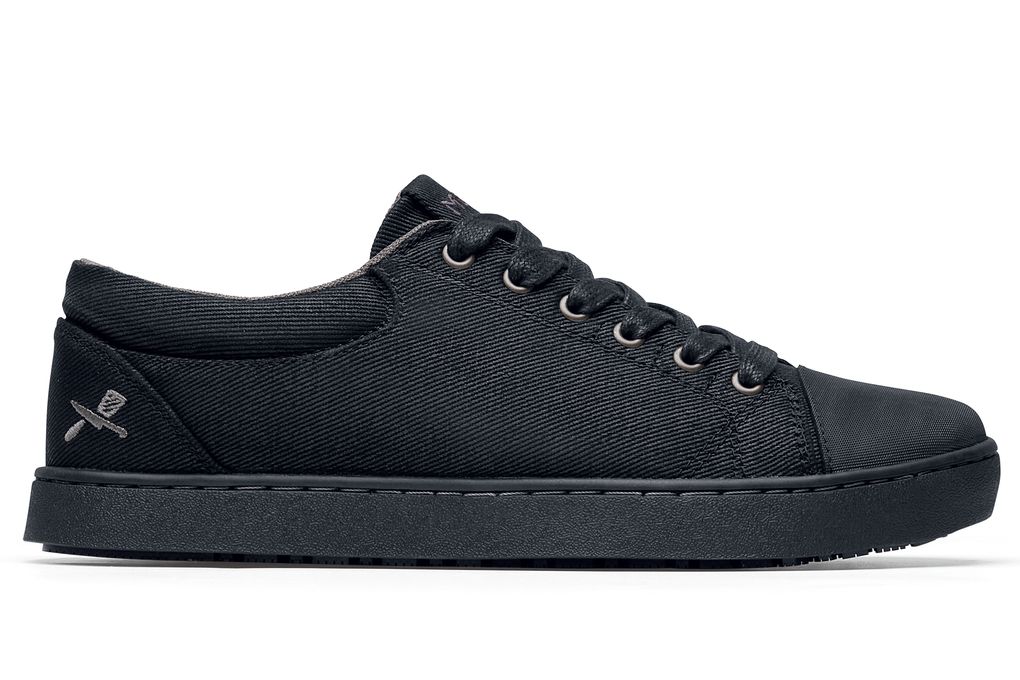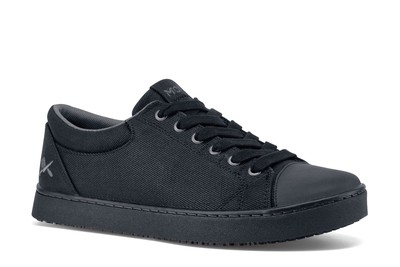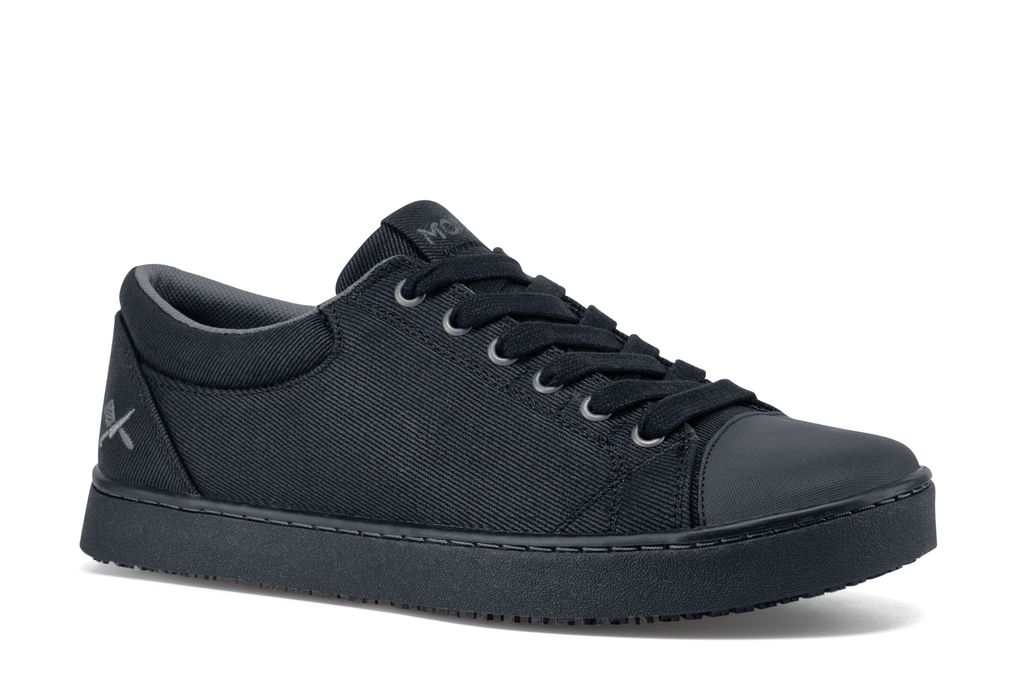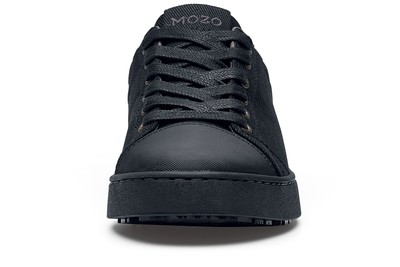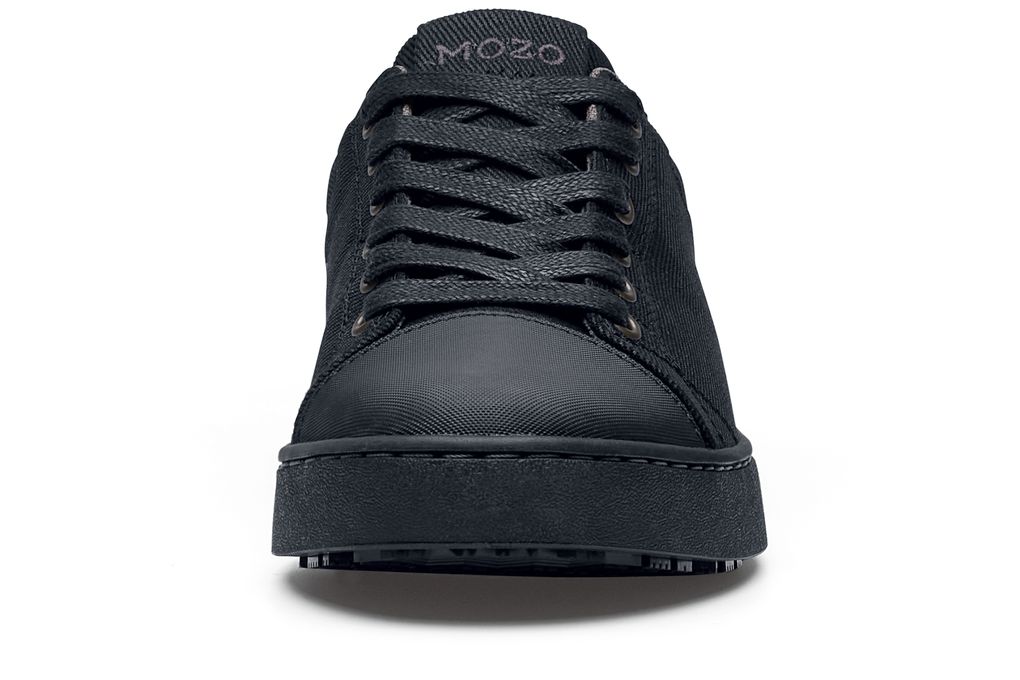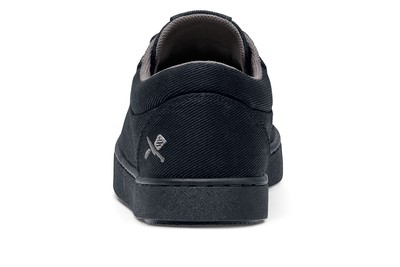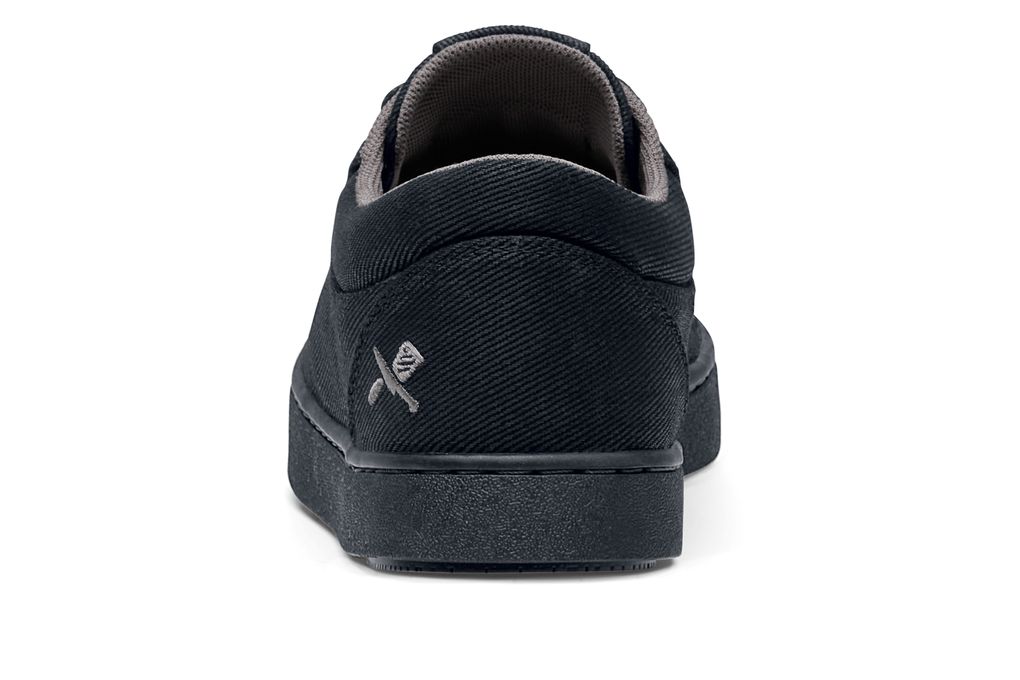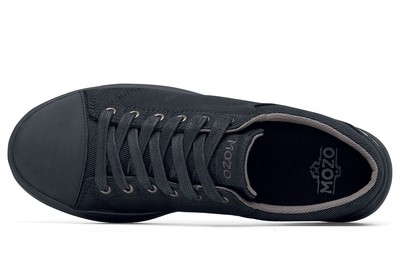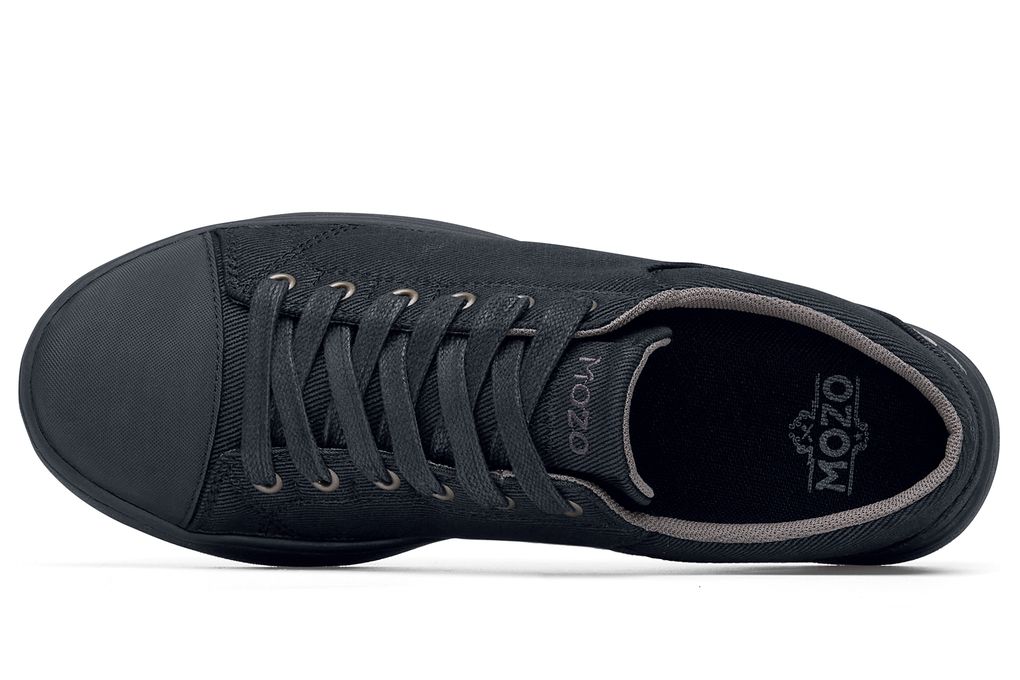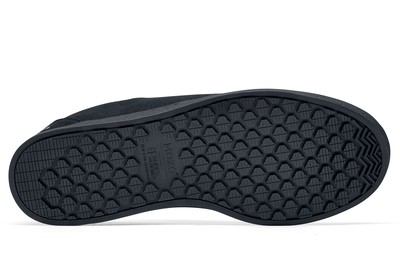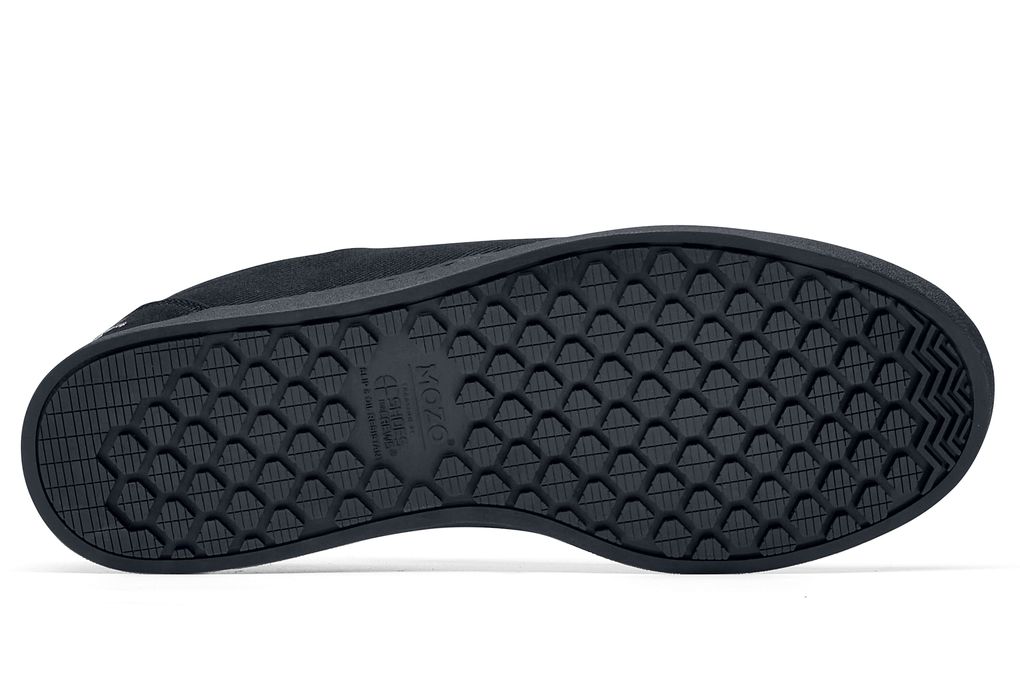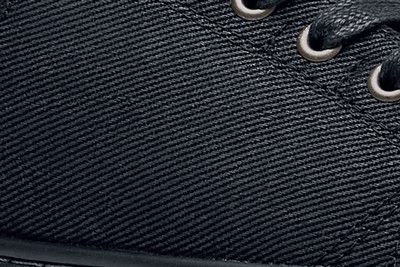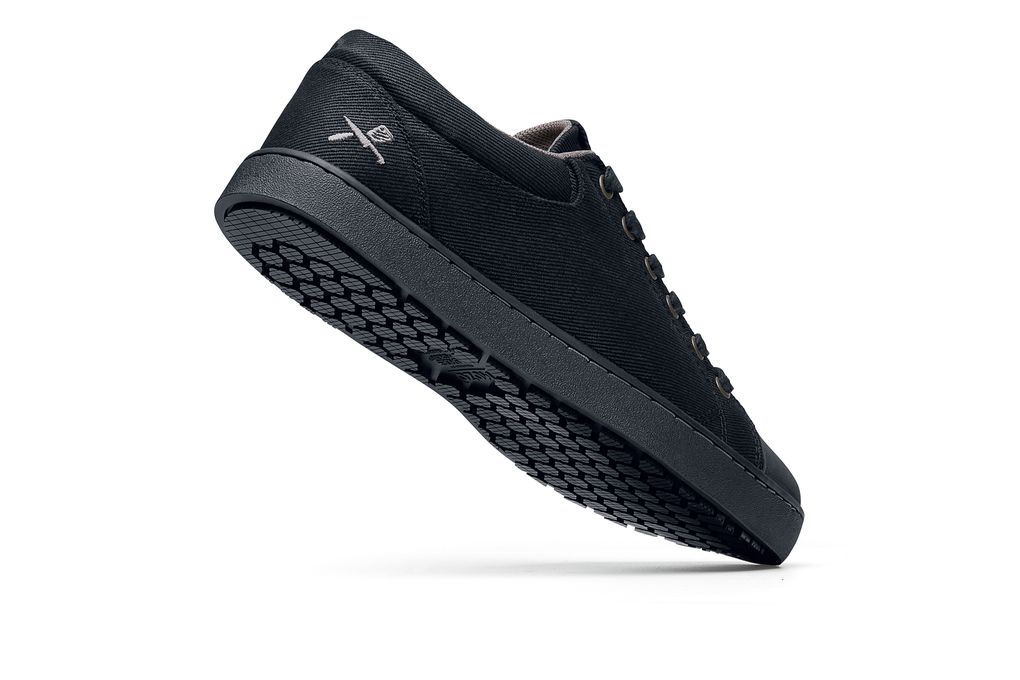 Grind
Mozo
Men's Black, Style# M33839
Description and features:
Make the daily Grind a little more fun with these comfortable and versatile slip-resistant and water-resistant work sneakers, cool enough to go from work to play. Wear sneaker-style with laces or just slip on.
100% Vegan
Gel insoles for fit and cushioning
Water-resistant, waxed canvas upper
Rated 5 out of 5
by
Jordan T.
from
I swear by these shoes. I have used them for four years before MOZO was even acquired by SFC. I have had two pairs both lasted me about two years and remained comfortable the entire time. So comfortable and stylish I plan on getting a pair for leisure. I don't recommend the white toe caps if you are going to be working in them. They will not stay white for long. I had so many problems with my feet for so long I almost reconsidered my career choice until I got these. All my pains went away.
Date published: 2018-02-25
Rated 3 out of 5
by
EddieBeer
from
Unfortunately Doesn't Last
Shoe was very comfortable and the non-slip grip is great, but after 4 months of wearing the shoes are separating at the sole. Spend a bit more money and get something that will last.
Date published: 2019-06-21
Rated 4 out of 5
by
Darcy M.
from
I love these shoes. Very comfortable and lightweight. It is the second pair I have purchased and I will get them again when these wear out. The only thing I would say is because they are not leather they are harder to keep clean but I still love them!
Date published: 2017-04-24
Rated 5 out of 5
by
Dustin C.
from
These shoes are amazing I'm on my feet all day and these shoes dont take a break. I've had them for about a year and sadly they are starting to fall apart but for as much standing and walking that I do they were great will definitely buy another pair
Date published: 2017-12-08
Rated 5 out of 5
by
Denver Dan
from
Chef
These shoes are the best one's I have ever owned for working in the kitchen . comfortable , and durable . I would recommend these to any hard working person in the kitchen who values comfort to their feet. I threw away all my other work shoes once I got these and wore them for over two months my feet feel good no more foot pains.
Date published: 2019-04-14
Rated 4 out of 5
by
Zazuka
from
Great design
I've worn these shoes for three days and they are great! Good support and snug. Might not be great for a wide foot. Absolutely sold on the stitched sole instead of glue! A big plus for me who sees pair after pair of shoes fall apart from the glue coming undone from the sole.
Date published: 2019-01-14
Rated 5 out of 5
by
Allen L.
from
These shoes are amazing! I have worn shoes for crews for years and always been happy with my Frogz but I got my Mozo Grind shoes today and within minutes my feet felt better and my lower back pain was letting up. I ordered a second pain as soon as I got home.
Date published: 2018-02-06
Rated 5 out of 5
by
nickname
from
Five stars
I use these for bartending. Super comfortable even without floor mats down... they never slip and are waterproof... also they look cool.
Date published: 2018-10-12