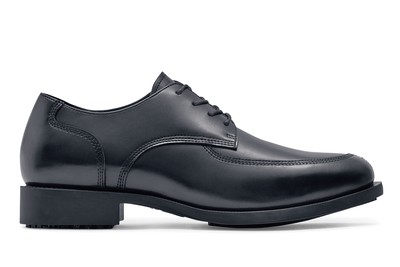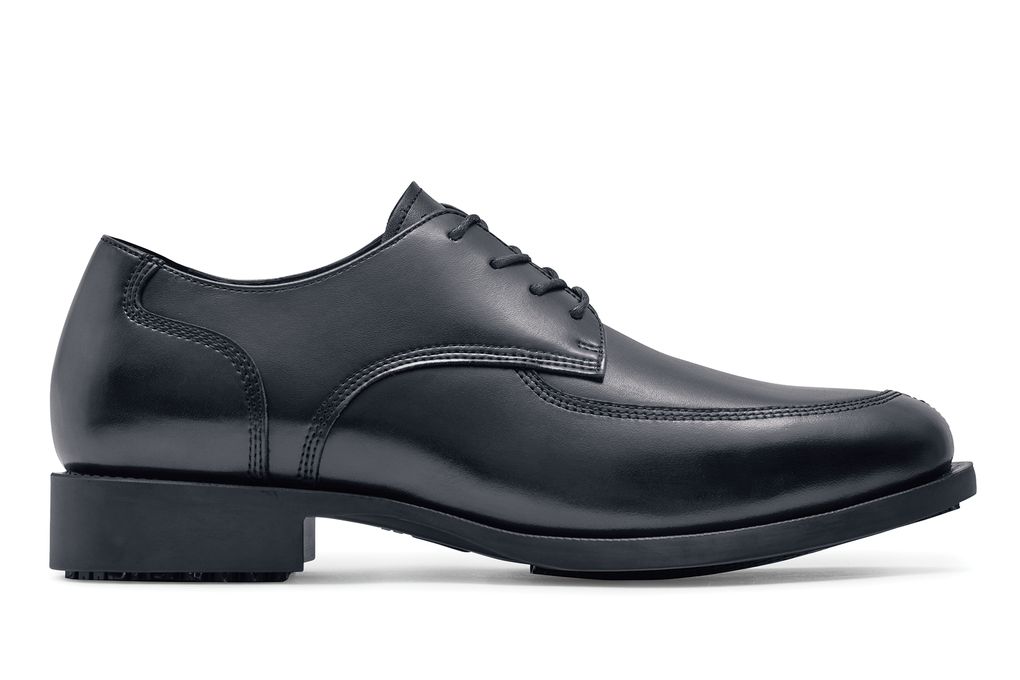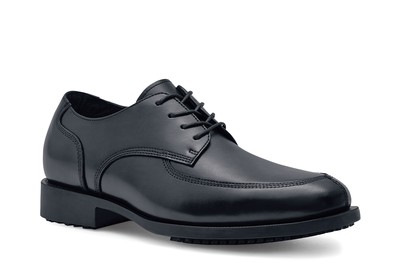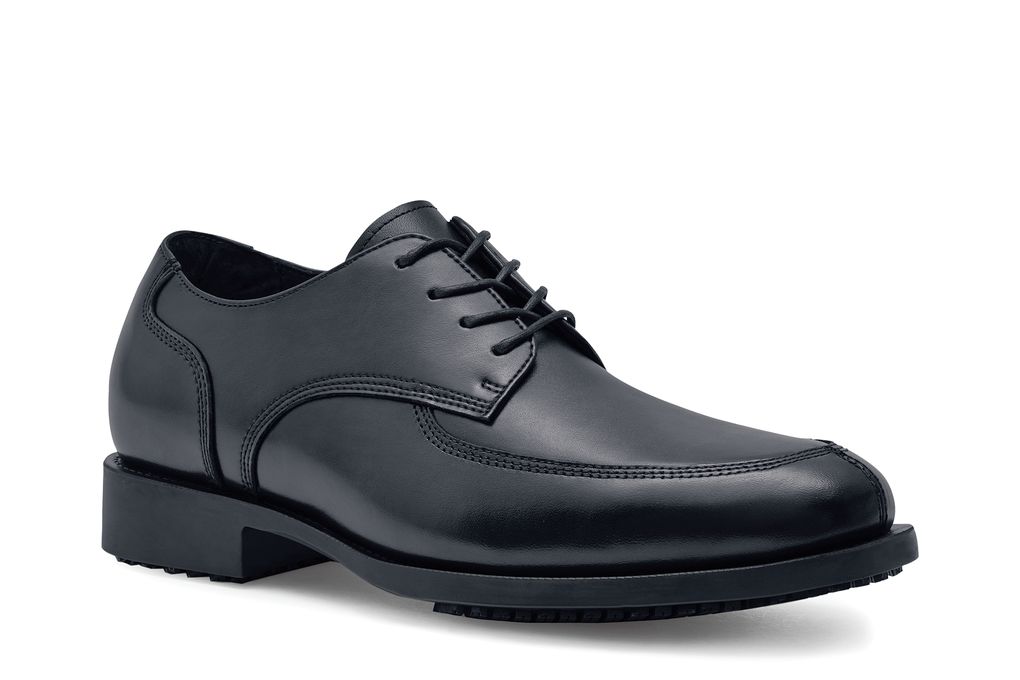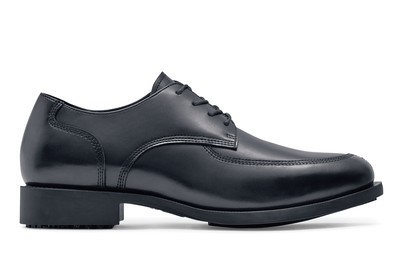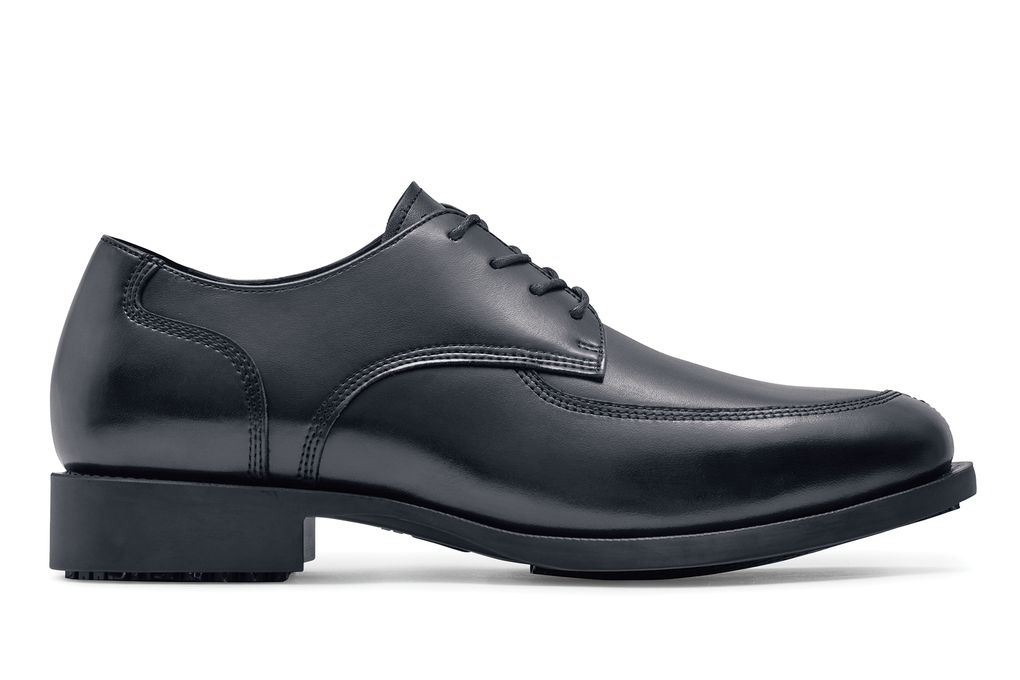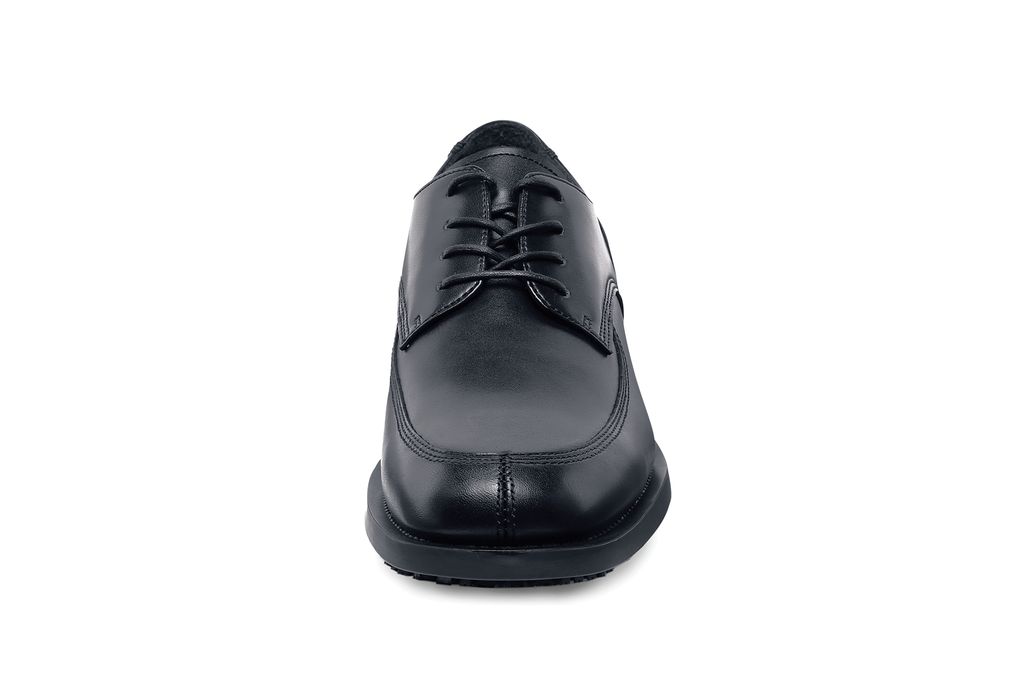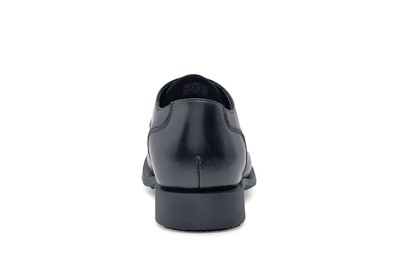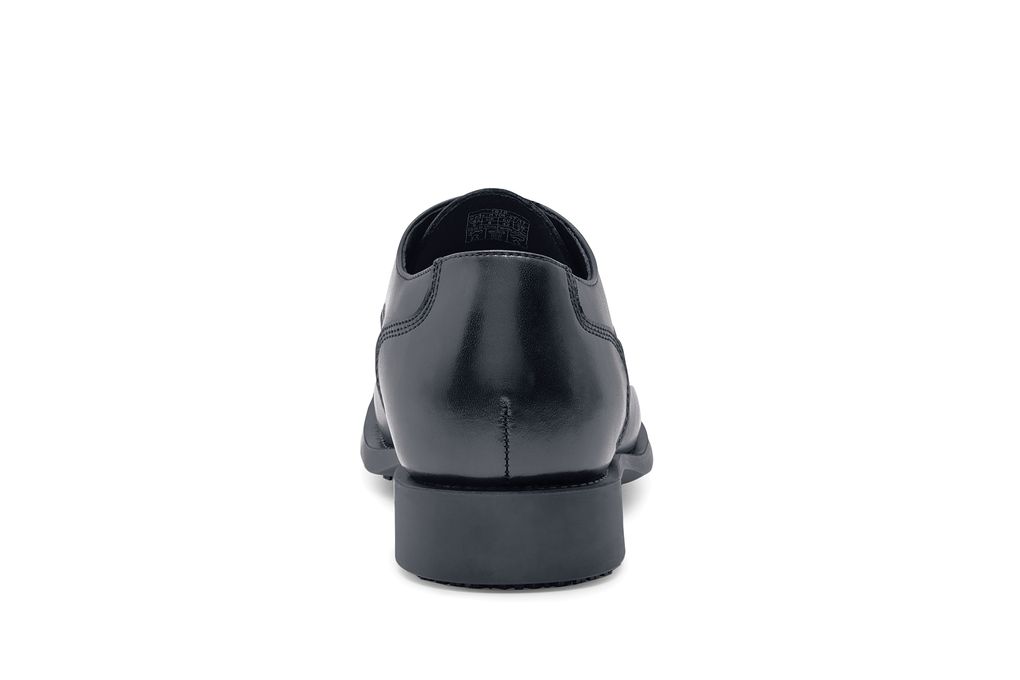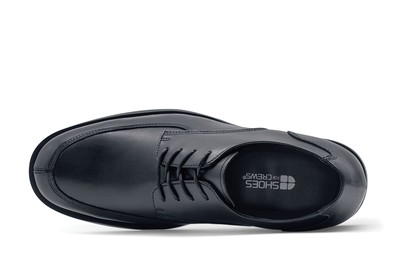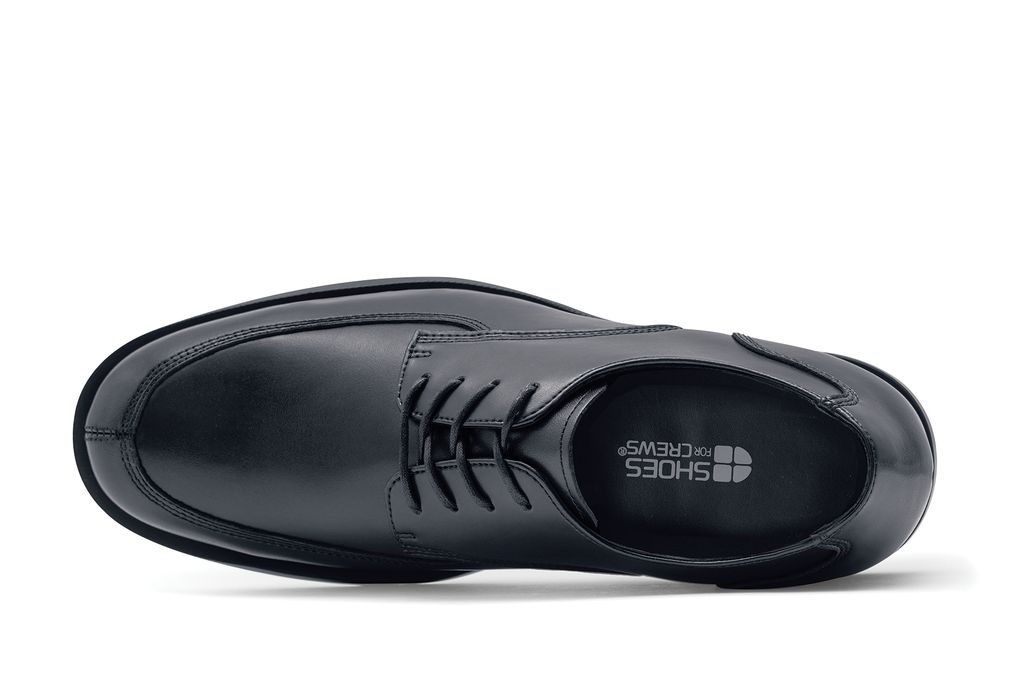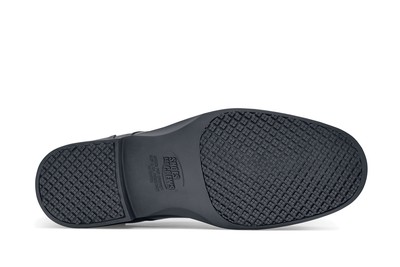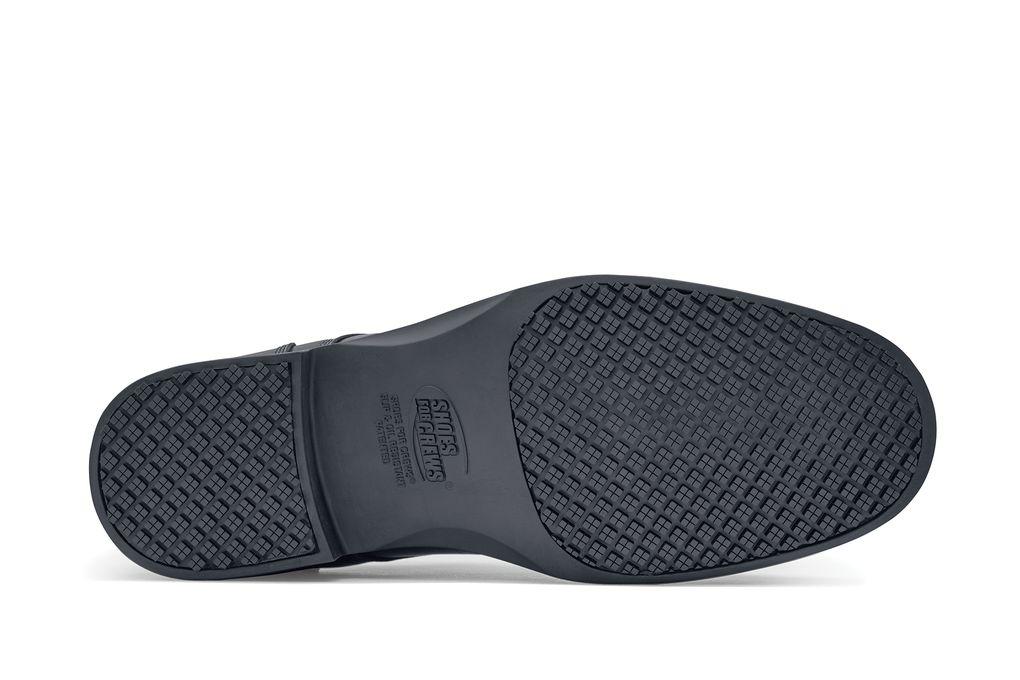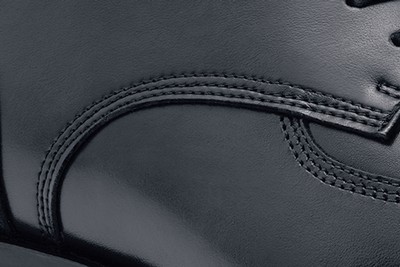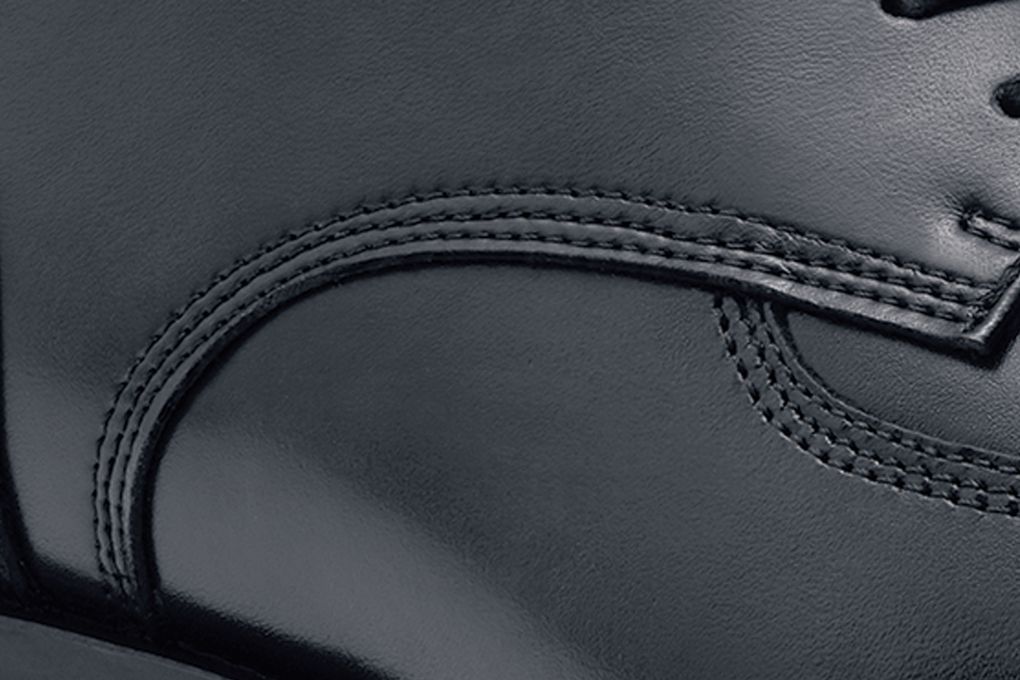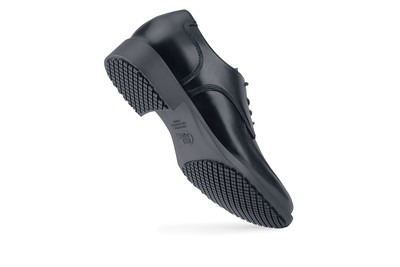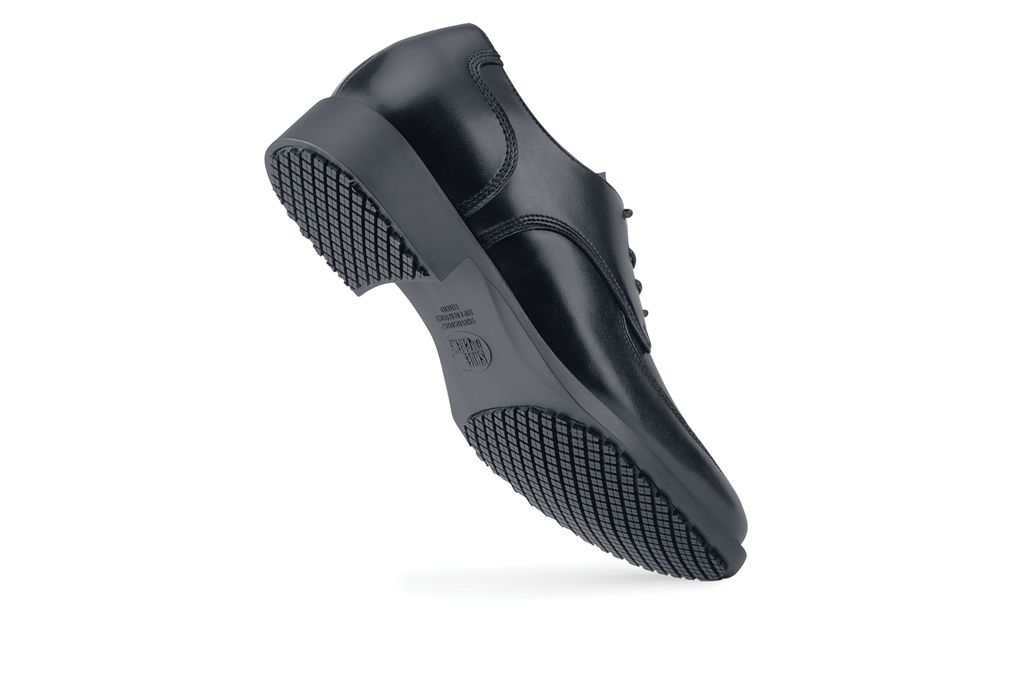 Aristocrat II
Hombres Negro, Estilo #1010
This polished oxford promotes your look and your comfort level.
Resistente al agua
Tratados para repeler los líquidos.
Parte superior de cuero
Material natural que rodea el pie por encima de la suela.
Plantilla removible
Las plantillas son removibles, lo que le permite colocar plantillas a la medida u ortopédicas.
Ajuste a la medida
Diseño de ajuste entallado.
Other Features
Plantillas acolchonadas removibles
Cambrillón de acero
Antideslizante
Parte superior de cuero
The shoe itself looked really nice when it came in. The only problem was how uncomfortable it was. The ankle part of the shoe was colliding with my ankle every time I took a step. It was to the point where I was like, "I need to return these shoes now." Maybe if you had thick socks or something, it could help. Otherwise, it would be a nice pair of work shoes.
Richard Nguyen June 1, 2017
I highly satisfied with these shoes. Just make sure you order them wider and and a next size up or you'll have to exchange them.
Carlos Velasquez General Manager May 31, 2017
I had to try several shoes before choosing this one, I wanted a shoe without laces but all of the models available were not wide enough to fit my size. I wish they would have those on wide. I have had other shoes from this company before and they lasted me a very long time and because of this I came back for my next pair. I will buy them again in the future, if they would offer a wide option on any of mocassin style I would buy them.
MARLON HERRERA January 3, 2017
I used it for 3 seasons autumn-winter-spring. it fits a bit tight but comfortable insole. I like the slip protection but it fails the water resistance after 4 months use. Water sips in one of the shoe. i ordered another pair this oct. 2016 to give it another try.
Gerald Muriel November 18, 2016
Excellent....enough room by the toe area, which help feet Very comfortable I have already mention to other colleagues
Jay Santiago Warehouse Manager September 9, 2016