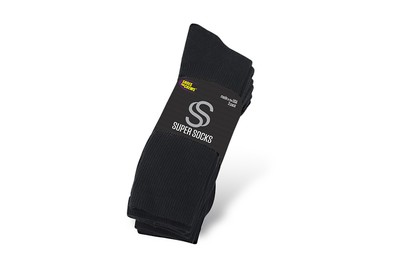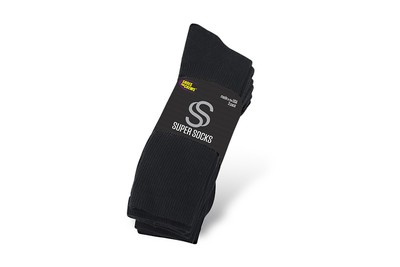 Super Socks - Midcalf (3 pairs)
Hombres Negro, Estilo #1141
Features
El precio incluye envío!
Incluye 3 pares de calcetines
Medida de hombre 9-12
I love these socks. They stay up on your calf even after multiple washings. They are thick enough to be comfortable all day.
mark barrett General Manager May 18, 2016
Very nice. Good quality
Anthony Murphy April 9, 2016
I received a 3-pack of these socks in 2014 when I ordered my first pair of SFC shoes. They have held up very well and are still in use today! they are comfortable and they stay pulled up! Love them! Glad to have the new 3-pack!
Tom Morrissey Cheese Maker April 7, 2016
These socks are very comfortable AND they stay up! They are nicely cushioned and offer great support with the Cambridge shoes I also purchased from Shoes for Crews. Thank you!
Mr. Magill Manager of Operations March 16, 2016
My husband wears them to work with his boots....he loves them....
Ellie Lezama February 5, 2016