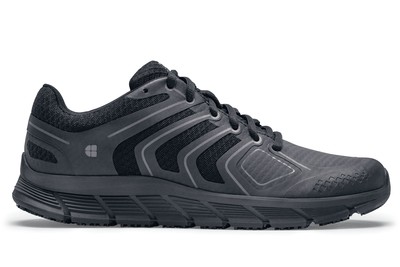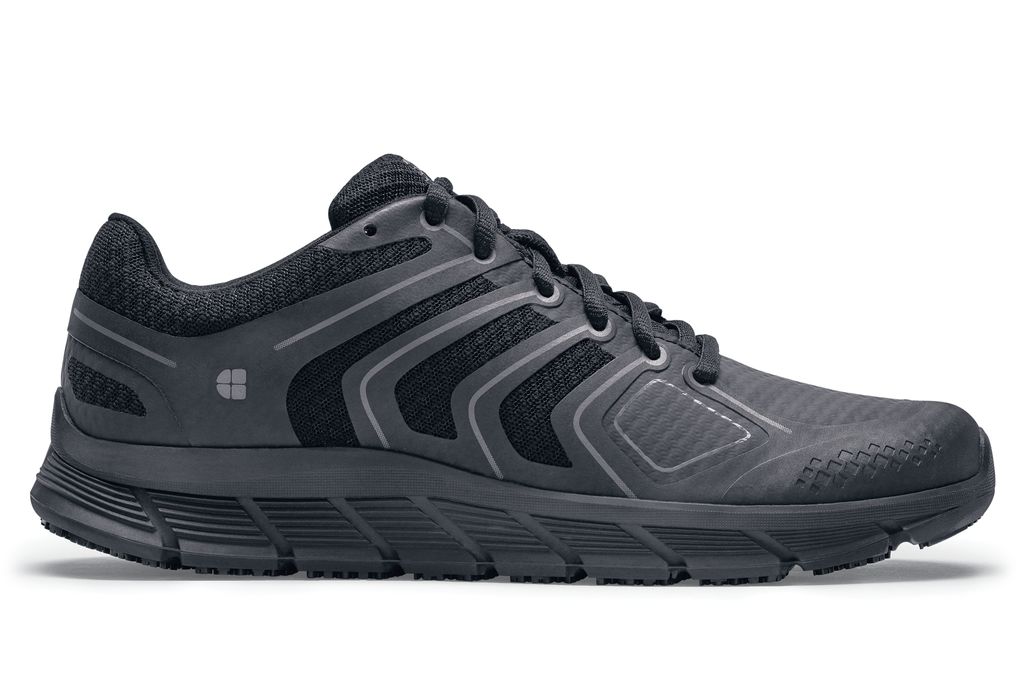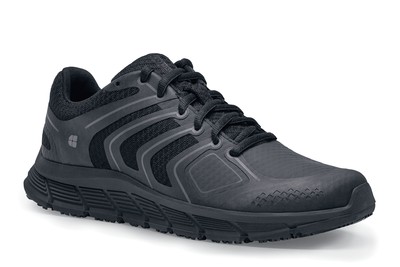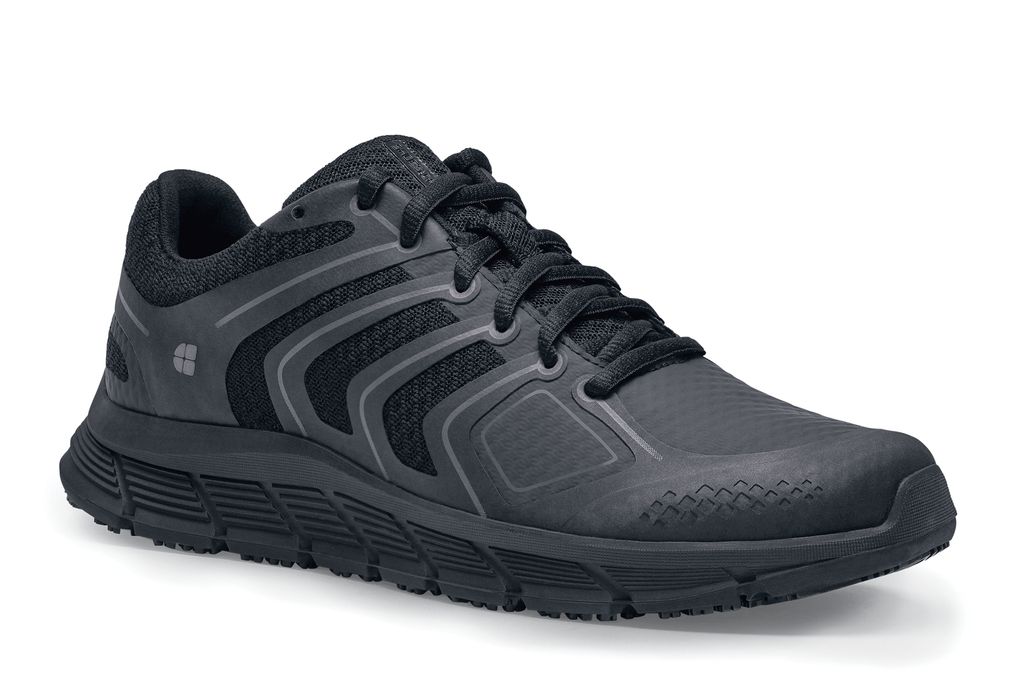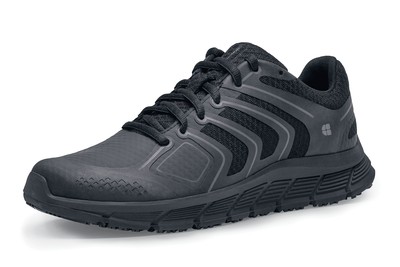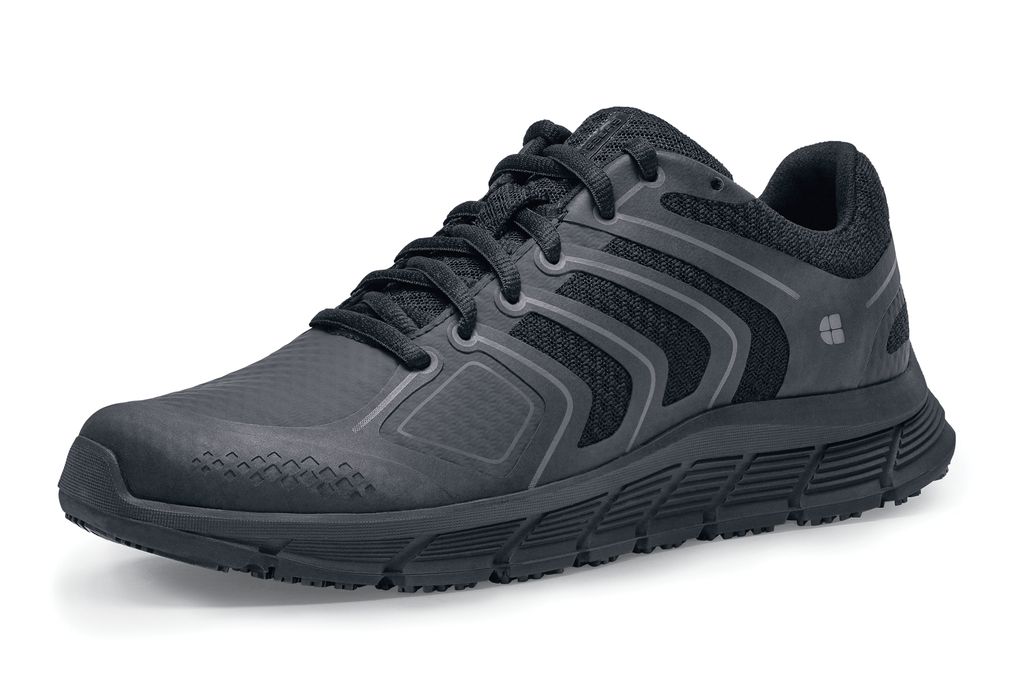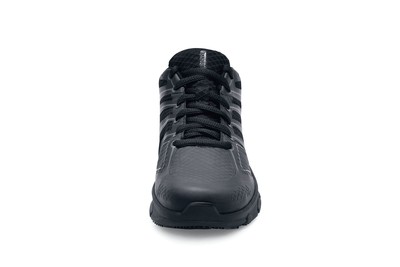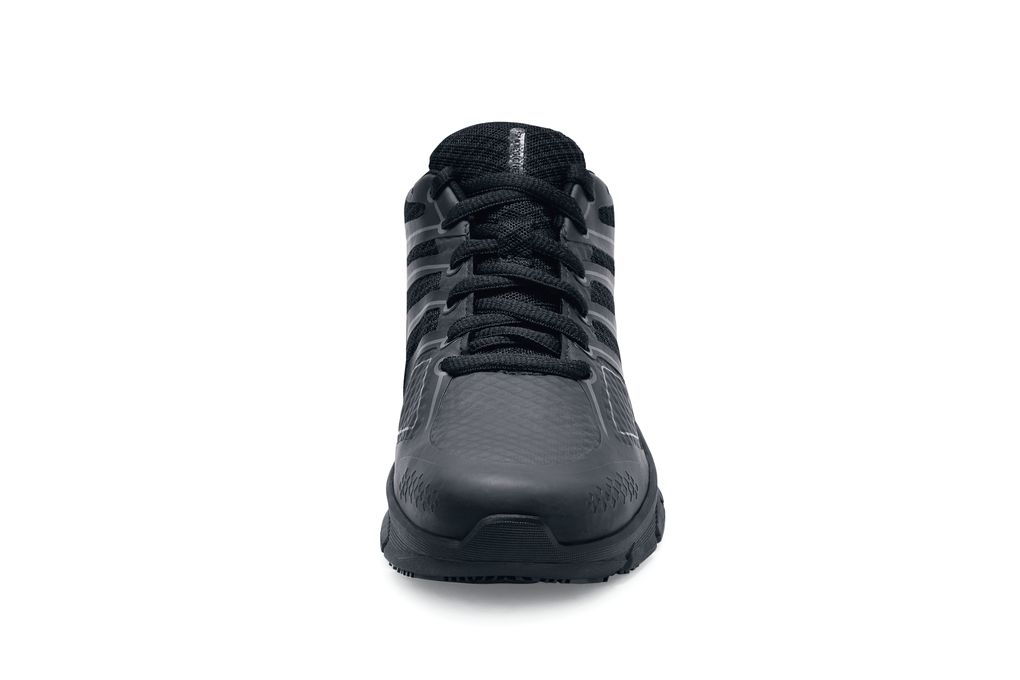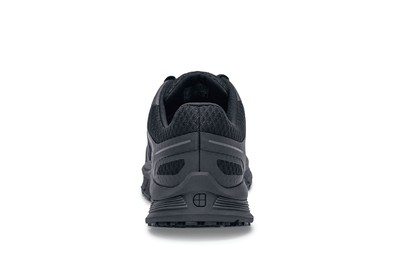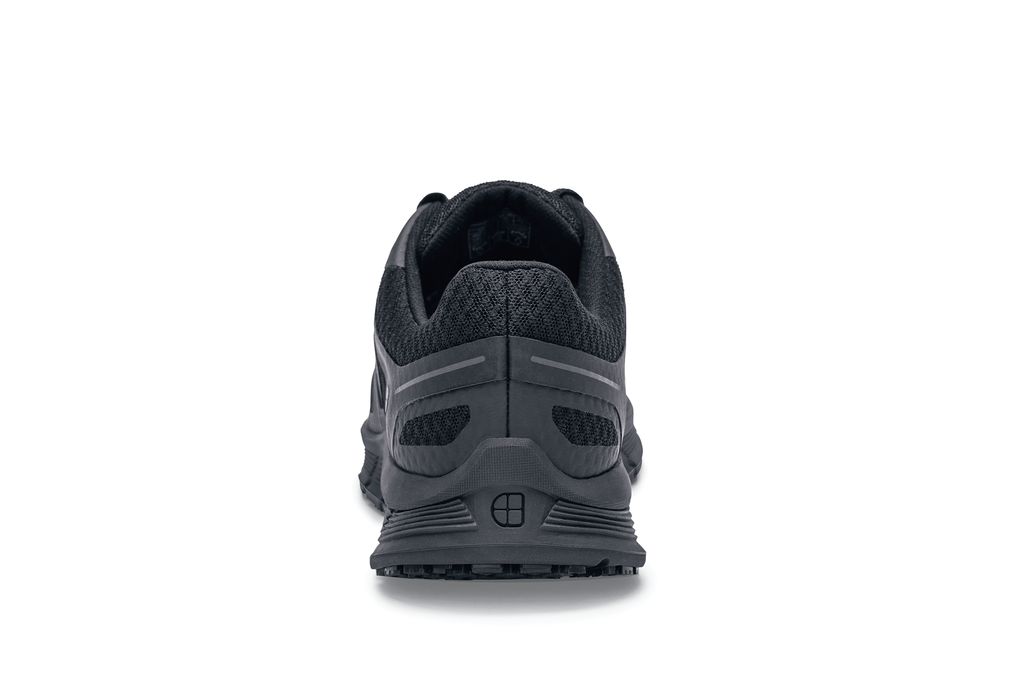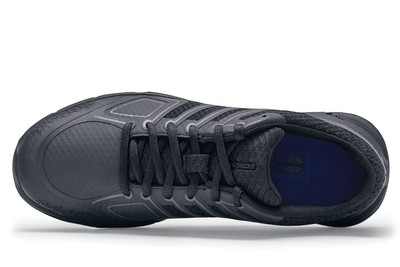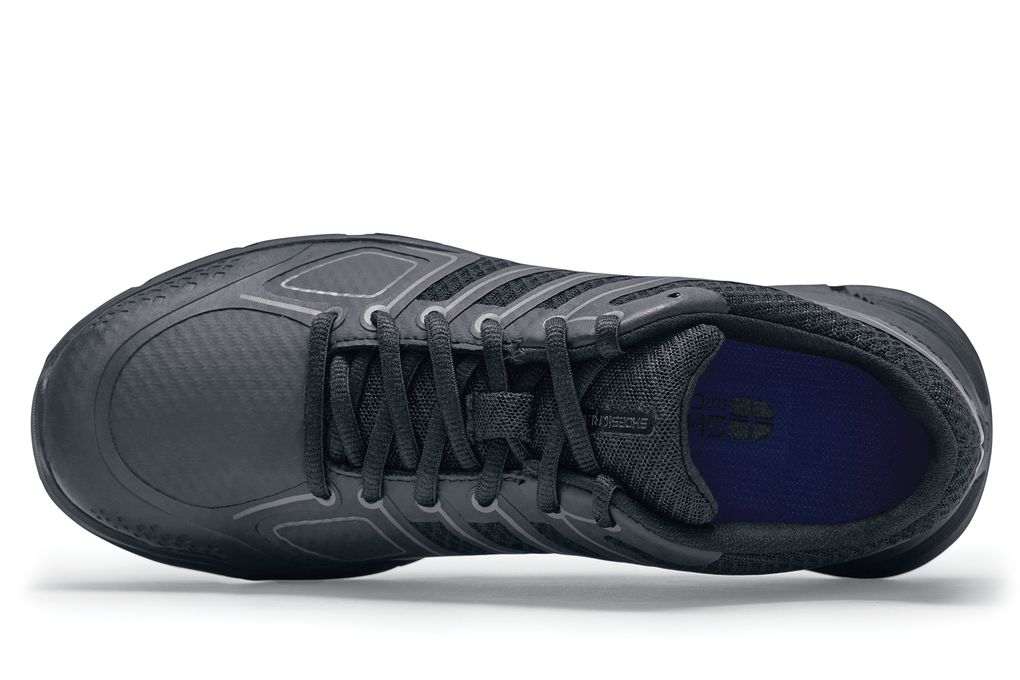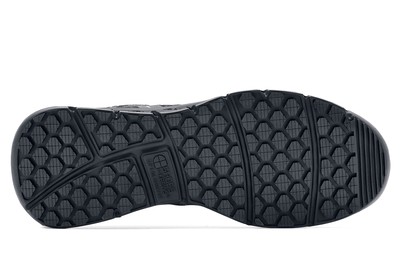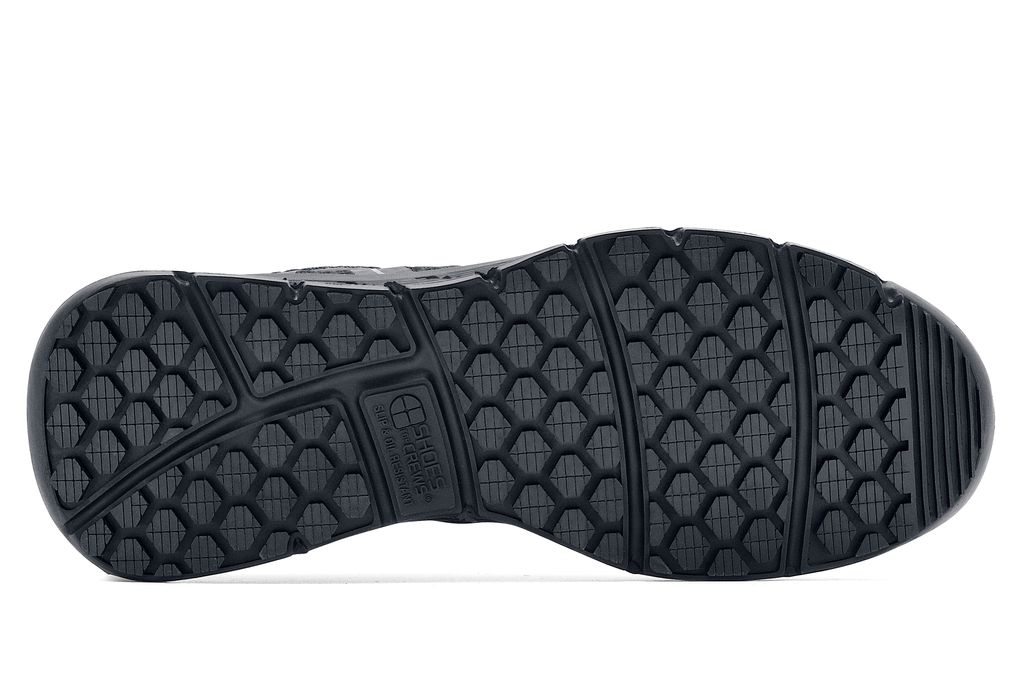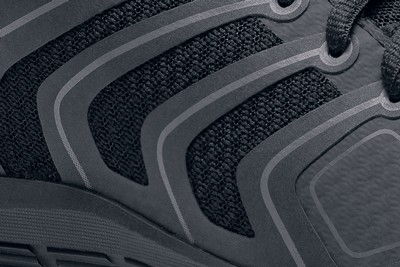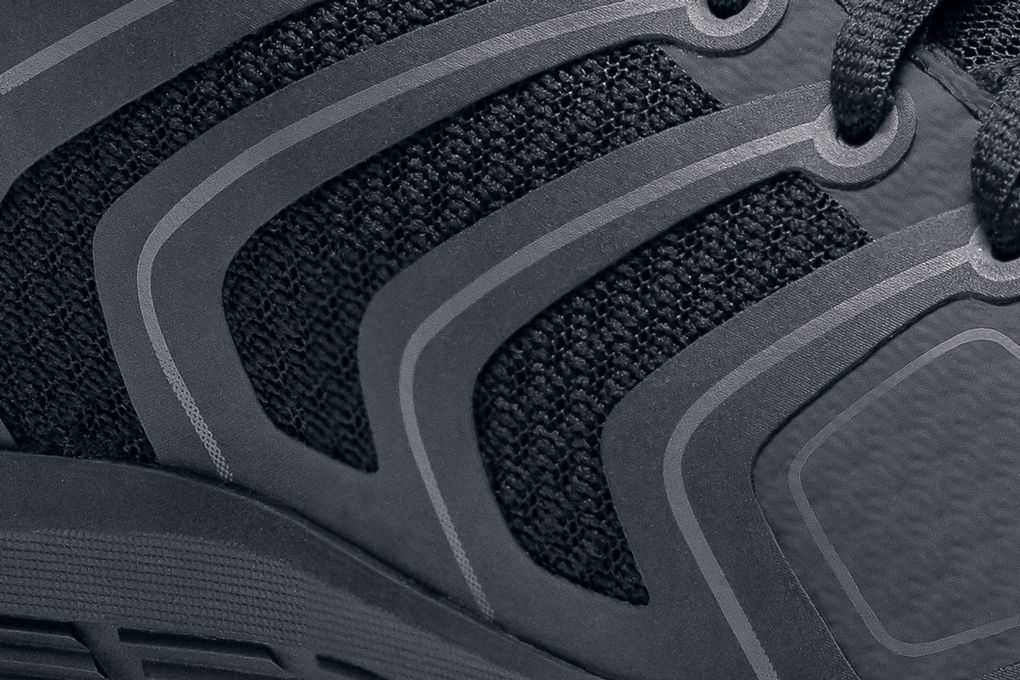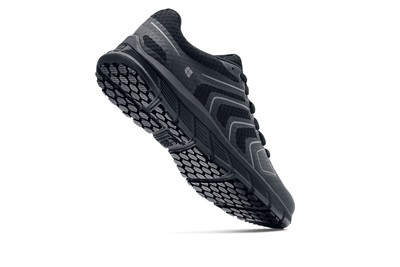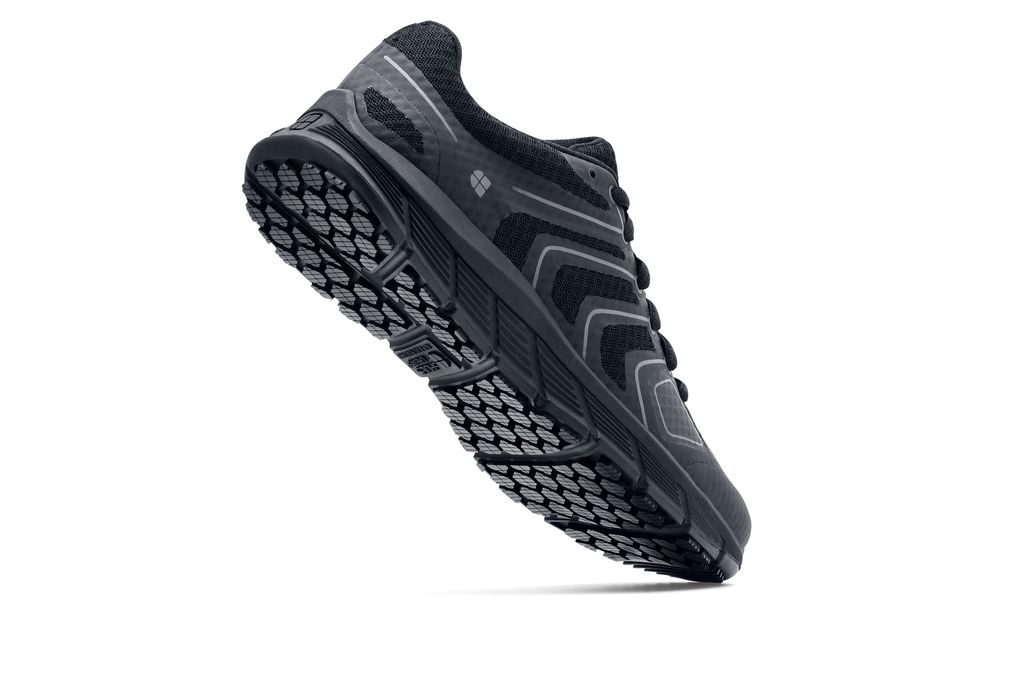 Course
Mujeres Negro, Estilo #21076
Note el talón más ancho que lleva la tracción hacia los bordes y las suelas antideslizantes que ofrecen tracción por zona, diseñadas para usar los mejores modelos de tracción en los lugares correctos para mantenerlo seguro.
Resistente al agua
Treated to repel liquids from the surface.
Ajuste natural
A default fit for most sizes of feet.
Con ventilación
Strategically placed openings to help keep feet cool.
SpillGuard (Protección contra derrames)
A protective membrane lining that helps ward off hot liquids.
TripGuard (Protección contra tropiezos)
Decreased trip hazard zone to allow fluid movement between slippery environments.
Suela flexible
Groove pattern on the outsole that provides comfort by mimicking the foot's natural movement.
Other Features
Plantillas acolchonadas removibles
Peso (por zapato): 10.4 oz.
Parte superior sintética
Antideslizante
Construcción cupsole durable y estable
Suela antideslizante, flexible FlexTread, con protección contra tropiezos TripGuard
Parte superior sin costuras, fácil de limpiar y con protección contra derrames
These shoes were a 1/2 size too big & didn't give enough arch support.
Deirdre Remy Server May 20, 2018
Excellent shoe! Fits great and I like the spill resistance on the top of the shoe.
Lupe Chapman May 15, 2018
Purchased this shoe 10/2017 and it's now only March 2018 and the shoe is already falling apart. The side has split from the sole and all along the top the shoe is cracking. I do not wear these everyday, I own another pair and alternate between the two and the other pair looks great. I feel they should have lasted much longer. For this reason I do not recommend them.
Amber Moss March 19, 2018
The she wore out fast it started Tearing from the sides and the inside was not so comfortable I've only had them for 3 months that and they are so worn out
Zonia Mendoza Procter March 17, 2018
The heel and arch of the shoe did not have enough support. I had to buy a support insert to add additional comfort. Since the shoe was a good half size larger, the insole fit. I definitely needed the added support since I am on my feet 8 hrs a day.
Dolores Adams December 31, 2017