Course
is rated out of
5
by
17
.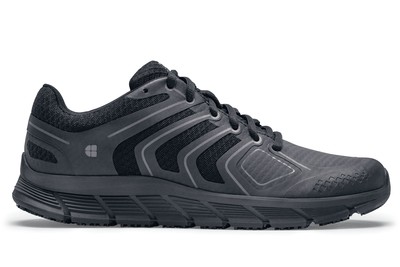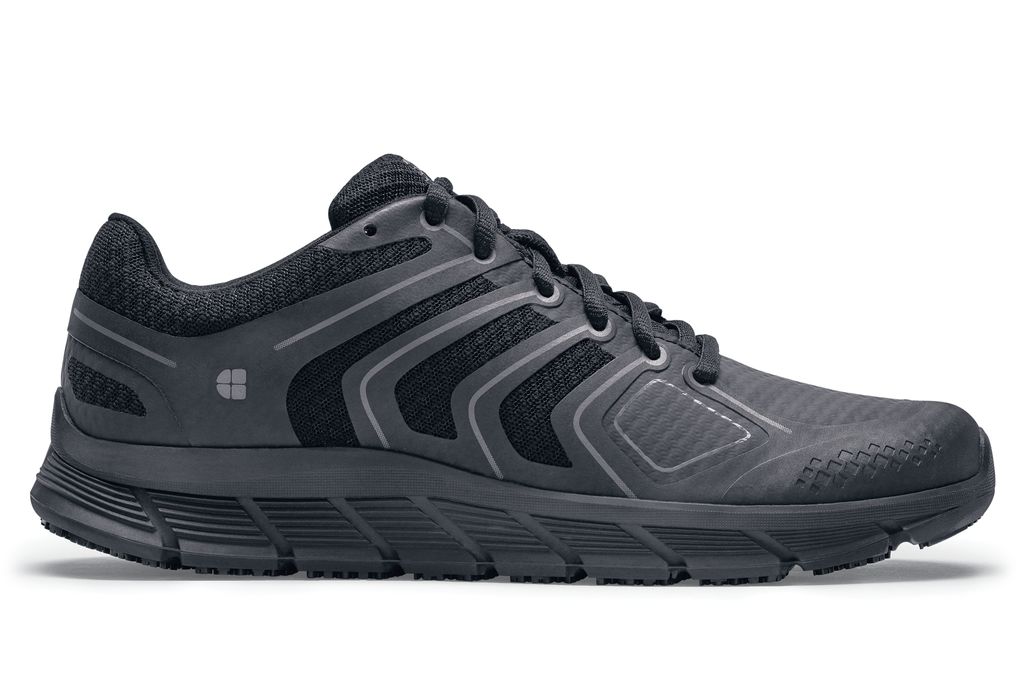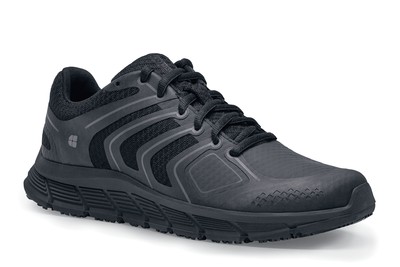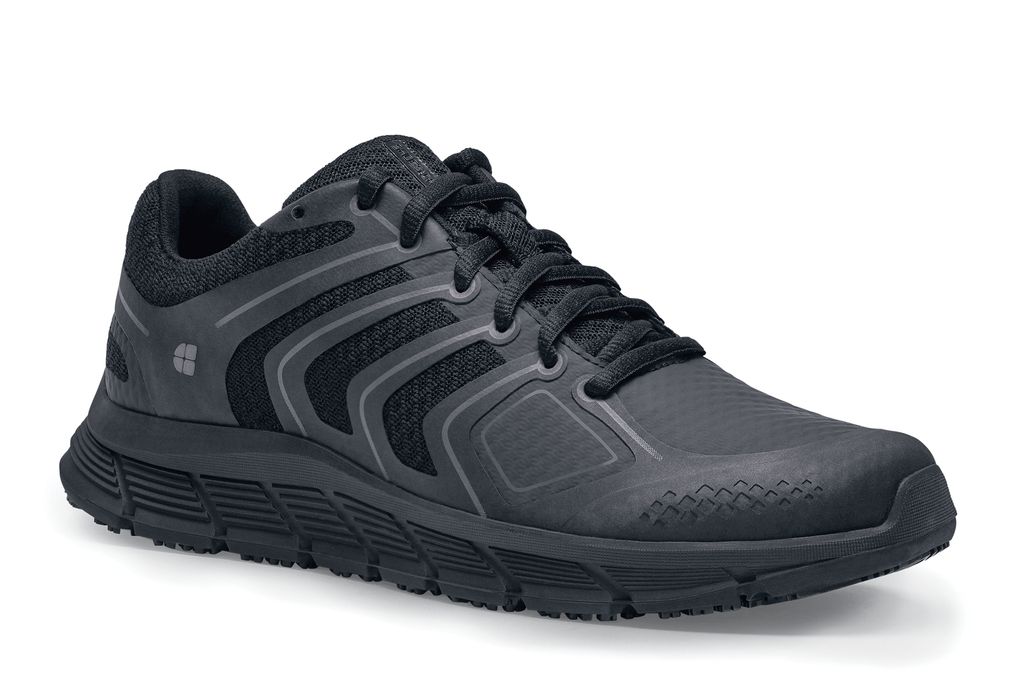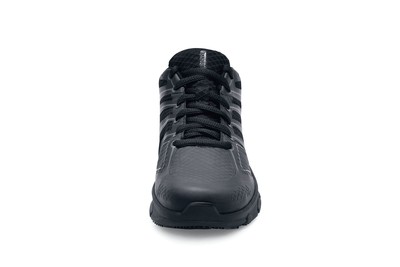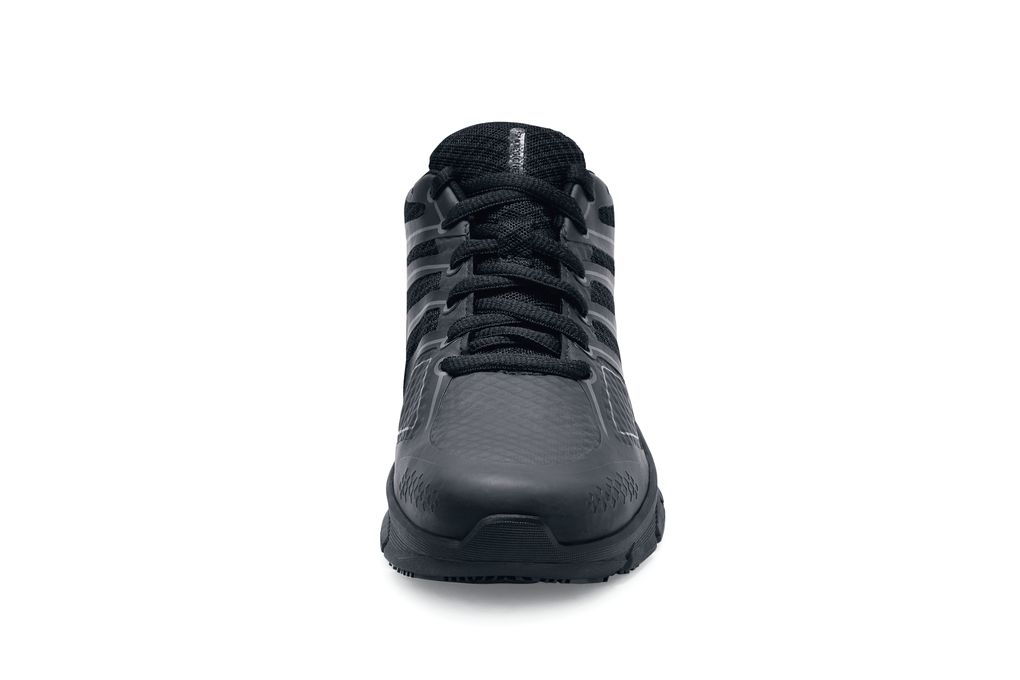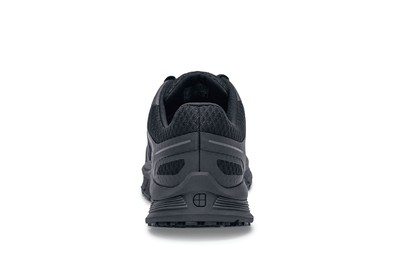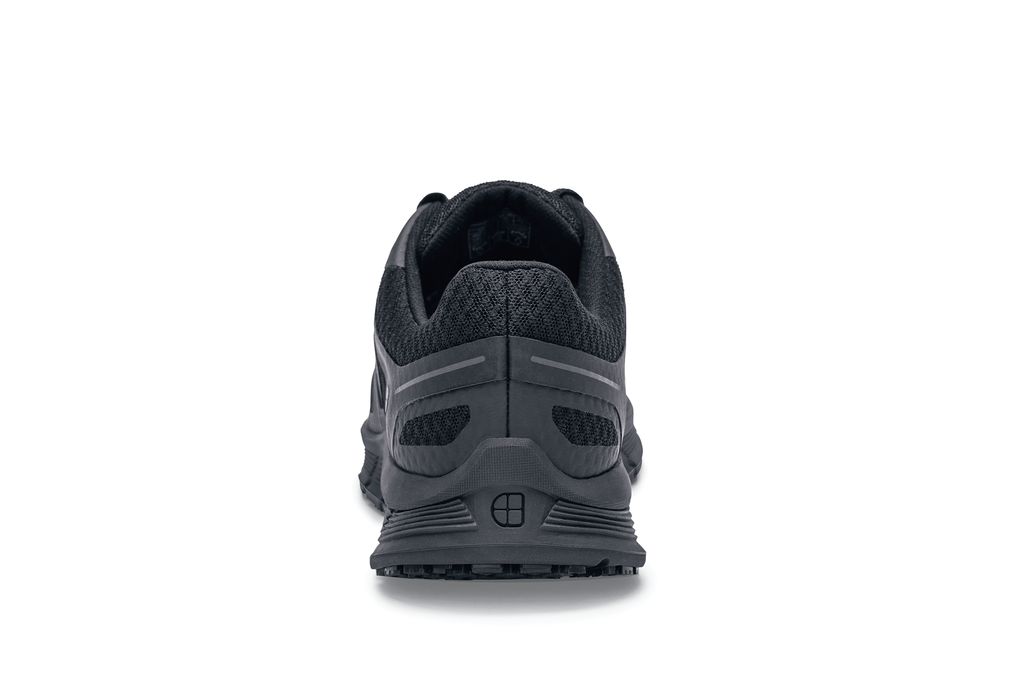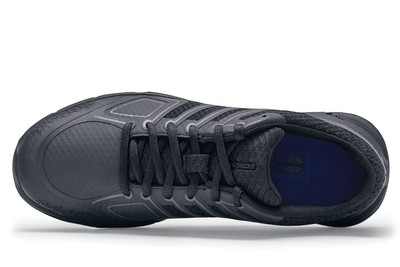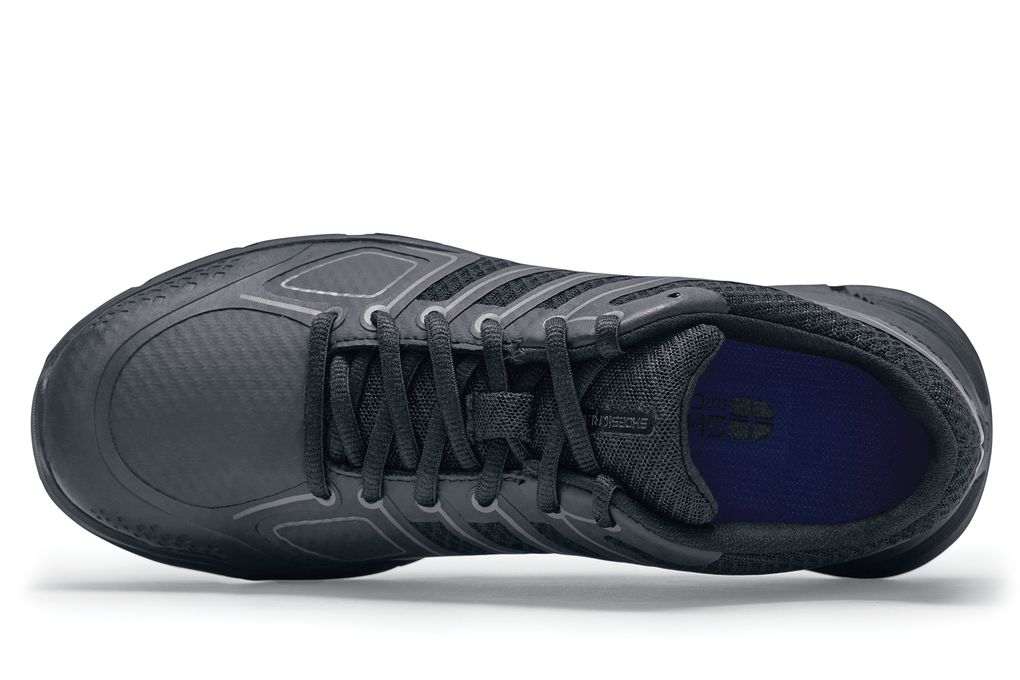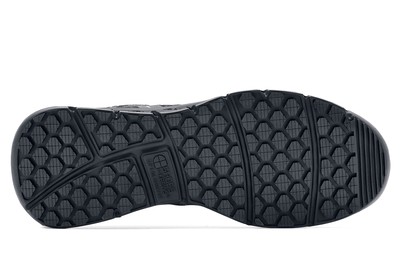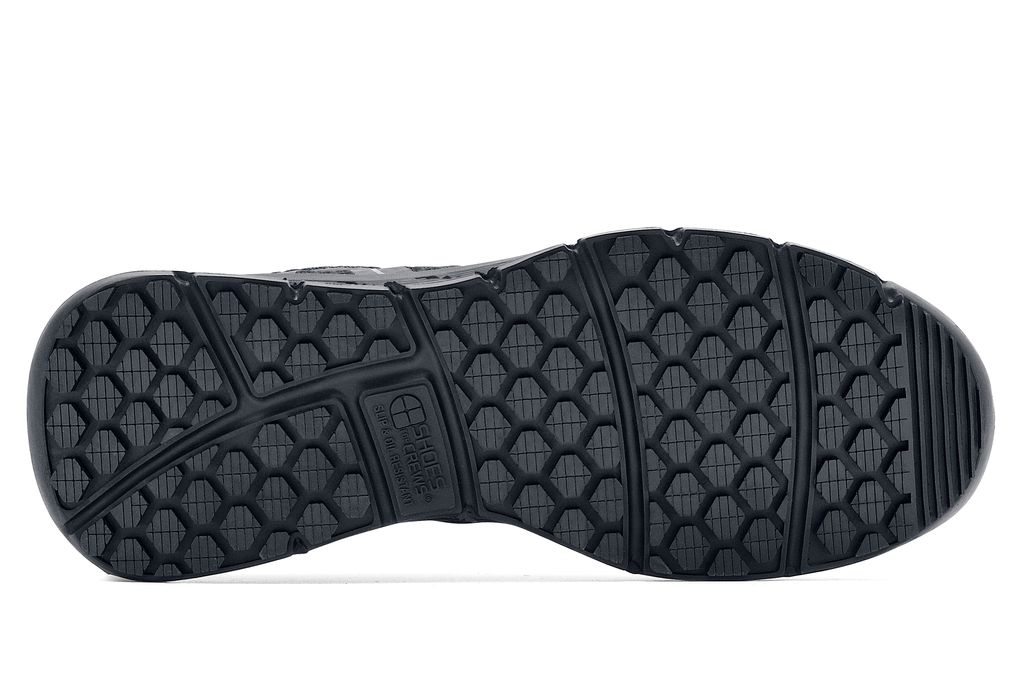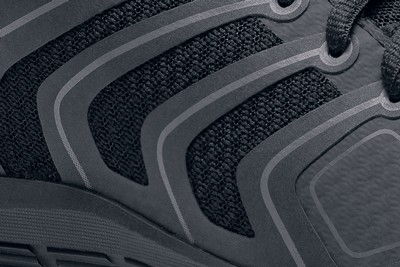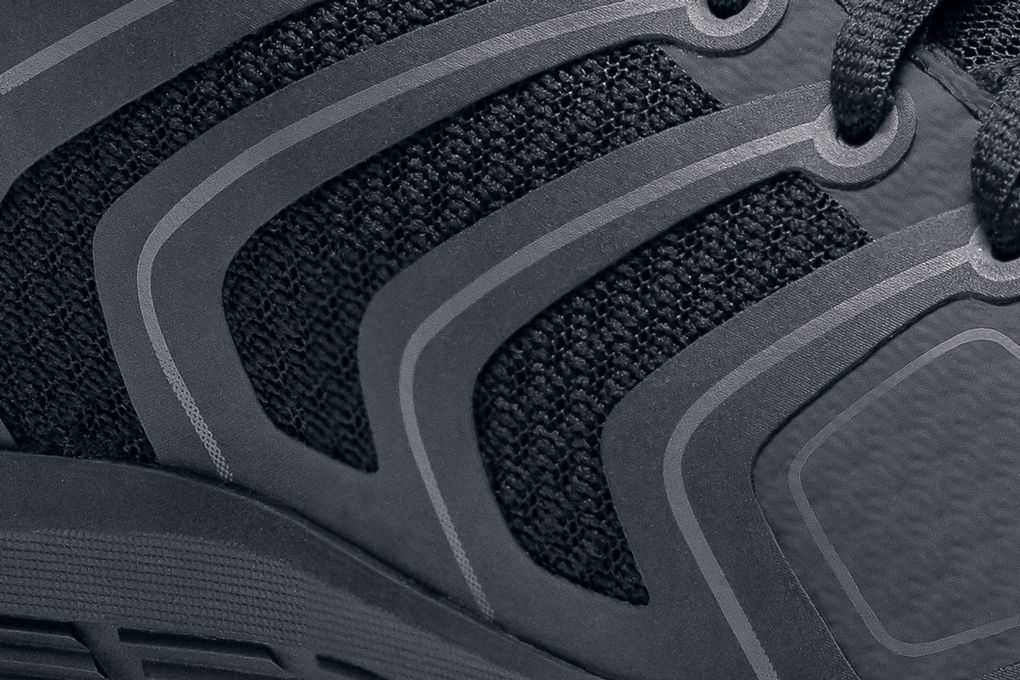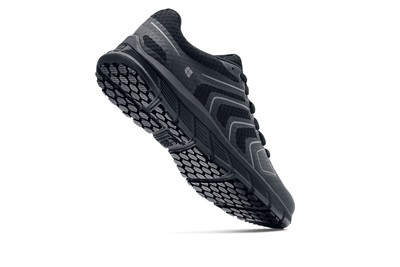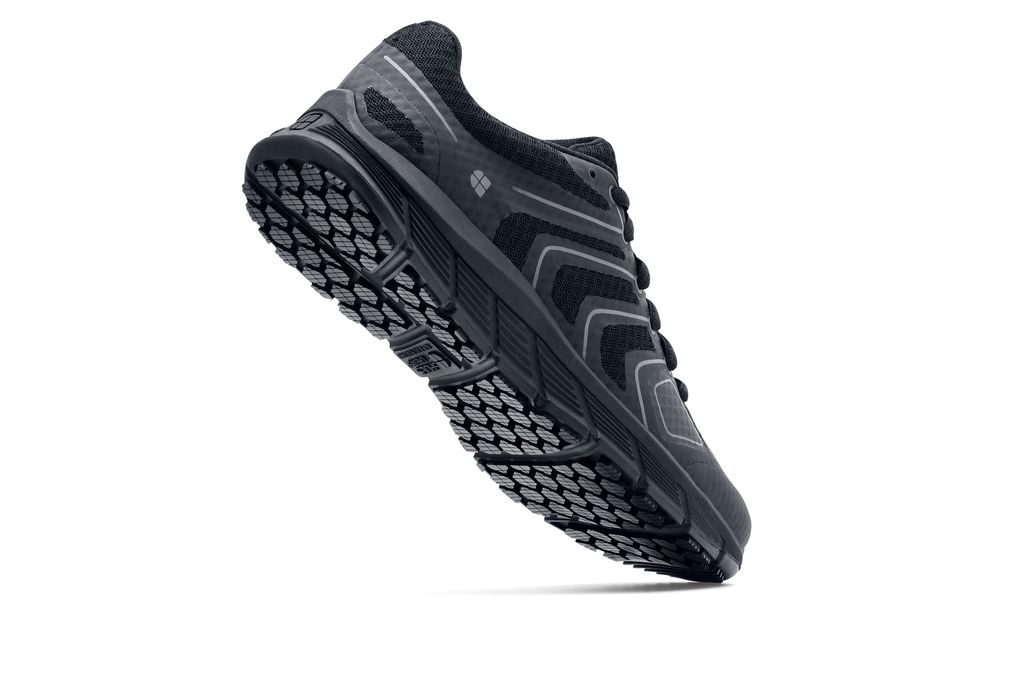 Course
Mujeres Negro, Estilo# 21076
Description and features:
Notice the wider heel that moves traction to the edges, and the Zone Traction slip-resistant outsoles designed to use the best traction patterns in the right places to keep you safe.
Antideslizante:
Resistente al agua: Treated to repel liquids from the surface.
Ajuste natural: A default fit for most sizes of feet.
Rated 5 out of 5
by
Gina R.
from
I tried shoes for crews on recommendation from a previous coworker, and I was pretty sceptical. Was I wrong to be? Yes. These shoes are incredible, not only are they they best slip resistant shoe I've ever tried(and they work, gasp!) But they have arch support. It's normally impossible for me to wear shoes without arch inserts that I put in myself, to correct my probation and high arches. Did these work for me right out of the box? Absolutely! I normally kill shoes within 4 months too, and these are still going strong. I just left food service for a drugstore job and they still get me through 10 hour days. I'm in love!
Date published: 2017-10-11
Rated 3 out of 5
by
Amber M.
from
Purchased this shoe 10/2017 and it's now only March 2018 and the shoe is already falling apart. The side has split from the sole and all along the top the shoe is cracking. I do not wear these everyday, I own another pair and alternate between the two and the other pair looks great. I feel they should have lasted much longer. For this reason I do not recommend them.
Date published: 2018-03-19
Rated 3 out of 5
by
Kimmy424
from
Nice style, lacks support
I bought this sneaker because it was one of the sleeker looking athletic styles. However, the shoe doesn't hold up to being on your feet for 8 hours+. Often times I work up to 10 hours on the weekend and my feet are always killing me half way through the shift. I love the nonslip soles, but the pain is difficult to tolerate.
Date published: 2019-01-05
Rated 3 out of 5
by
Dolores A.
from
The heel and arch of the shoe did not have enough support. I had to buy a support insert to add additional comfort. Since the shoe was a good half size larger, the insole fit. I definitely needed the added support since I am on my feet 8 hrs a day.
Date published: 2017-12-31
Rated 2 out of 5
by
Zonia M.
from
The she wore out fast it started Tearing from the sides and the inside was not so comfortable I've only had them for 3 months that and they are so worn out
Date published: 2018-03-17
Rated 3 out of 5
by
Anonymous
from
The Course shoe is a very comfortable shoe but they make a clicking sound while I'm walking. It is very annoying.
Date published: 2017-09-12
Rated 2 out of 5
by
mallory
from
STILL SLIPPING
I bought these after my last pair that I had crapped out on me after over a year. Switched to this style because it was black and you couldn't tell if they were dirty or not. I should have stayed with the previous ones. There is barely any air flow, and I slip more days than not. A good note is that my feet do not get dirty with the protective outer layer.
Date published: 2019-05-17
Rated 2 out of 5
by
FalFal12
from
Holes within 6 months
The slip resistant part of the shoe has been wonderful, however the shoes formed a decent size hole right on the top part of my shoes within 6 months of use. I've ordered all my shoes from here and they've always well lasted over a year. A little disappointed with this purchase.
Date published: 2019-01-15