Evolution II
is rated out of
5
by
22
.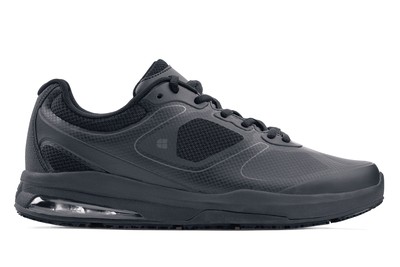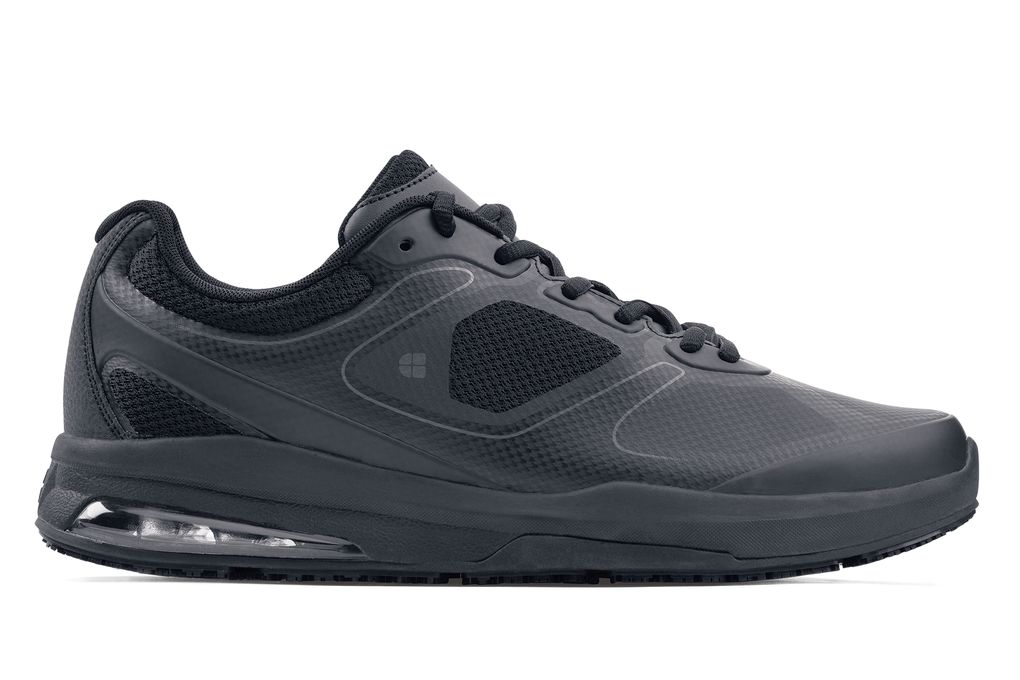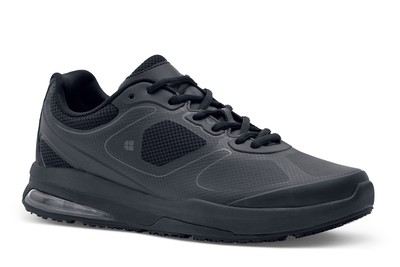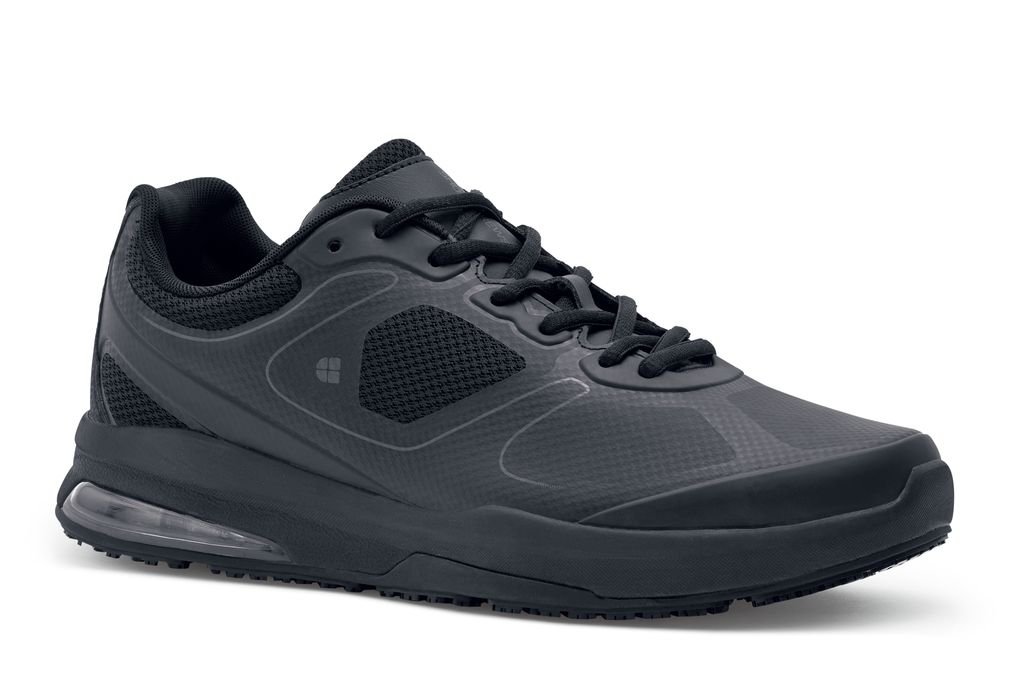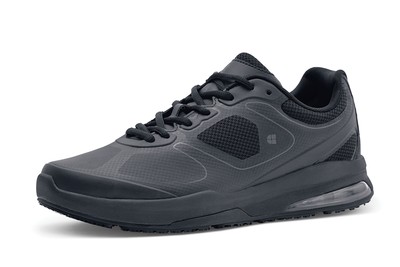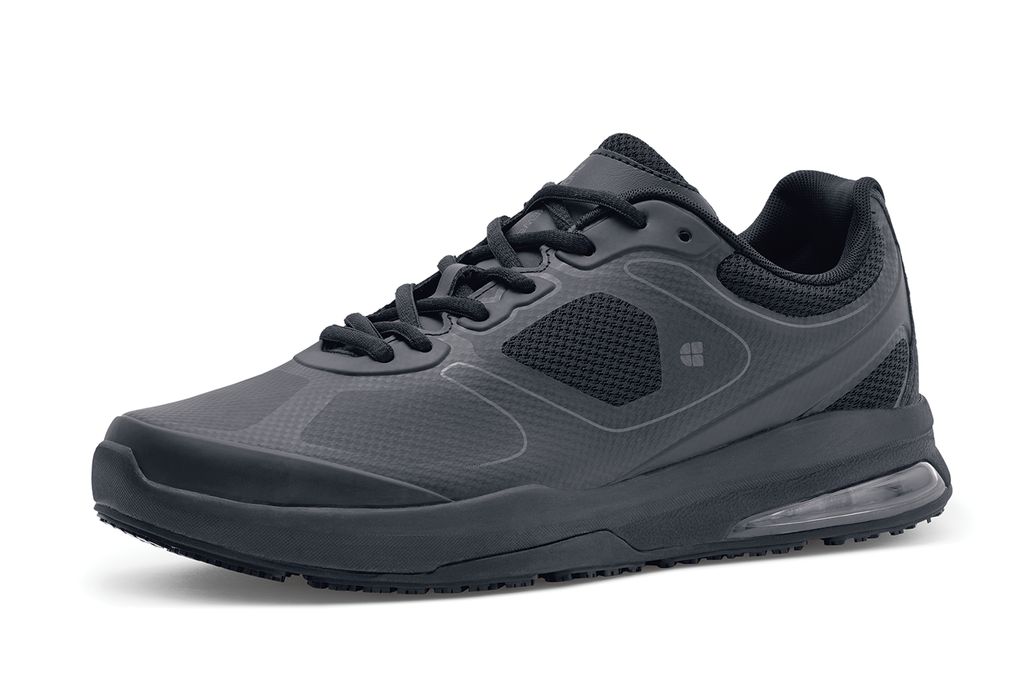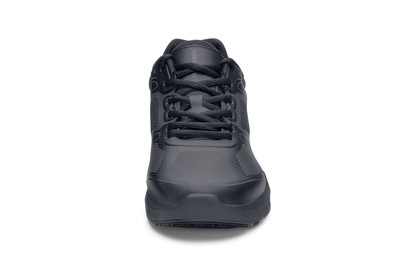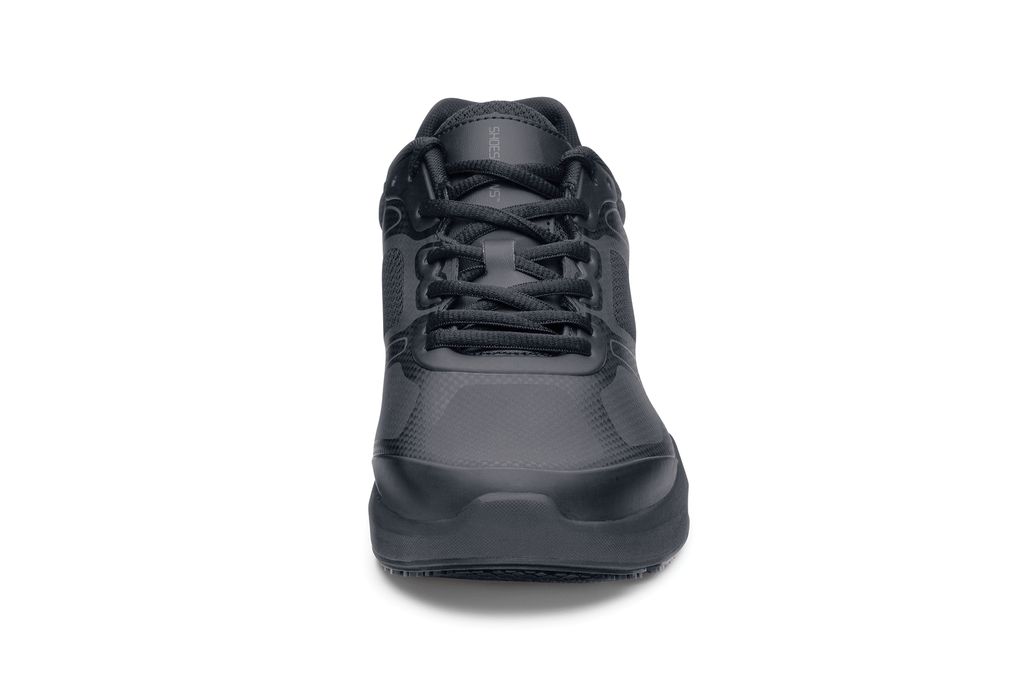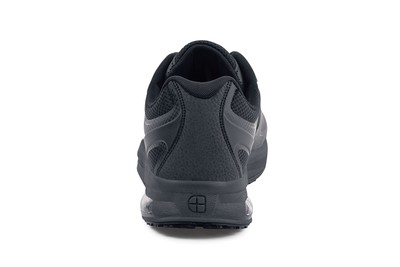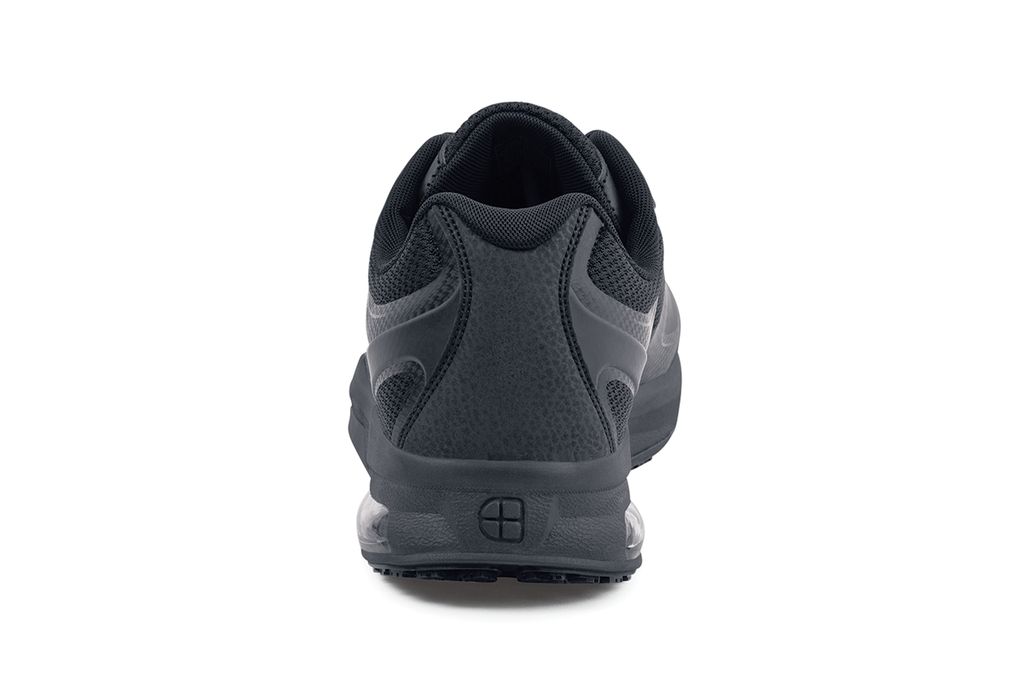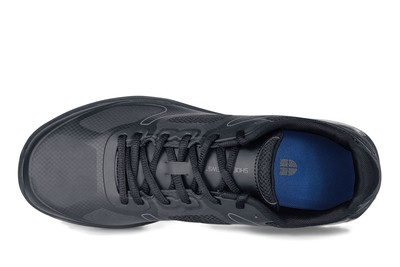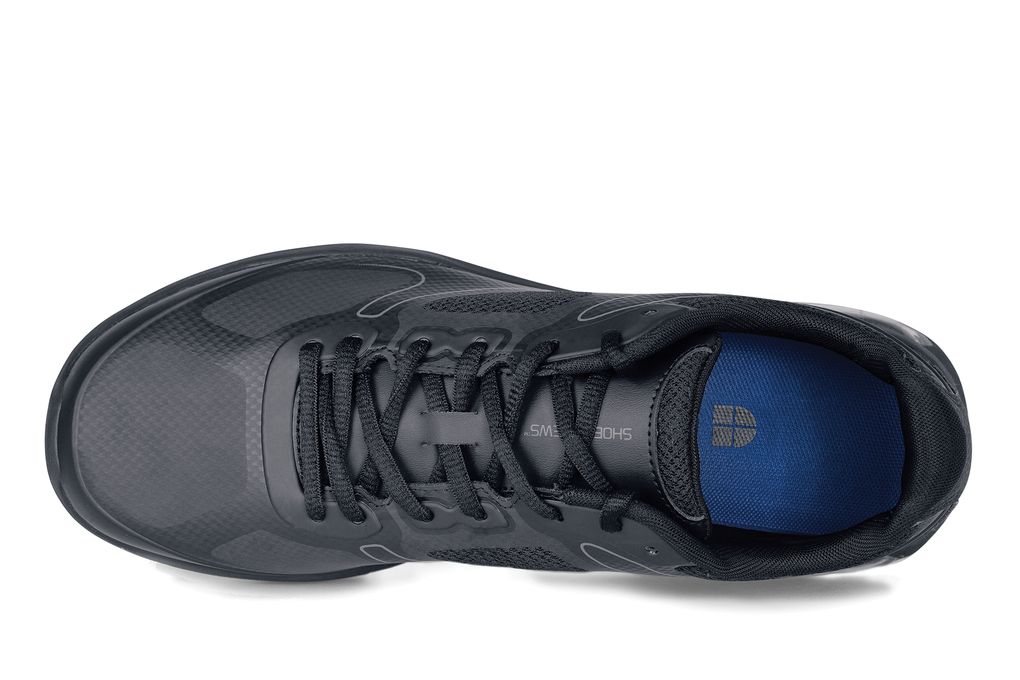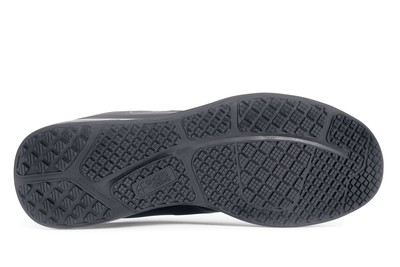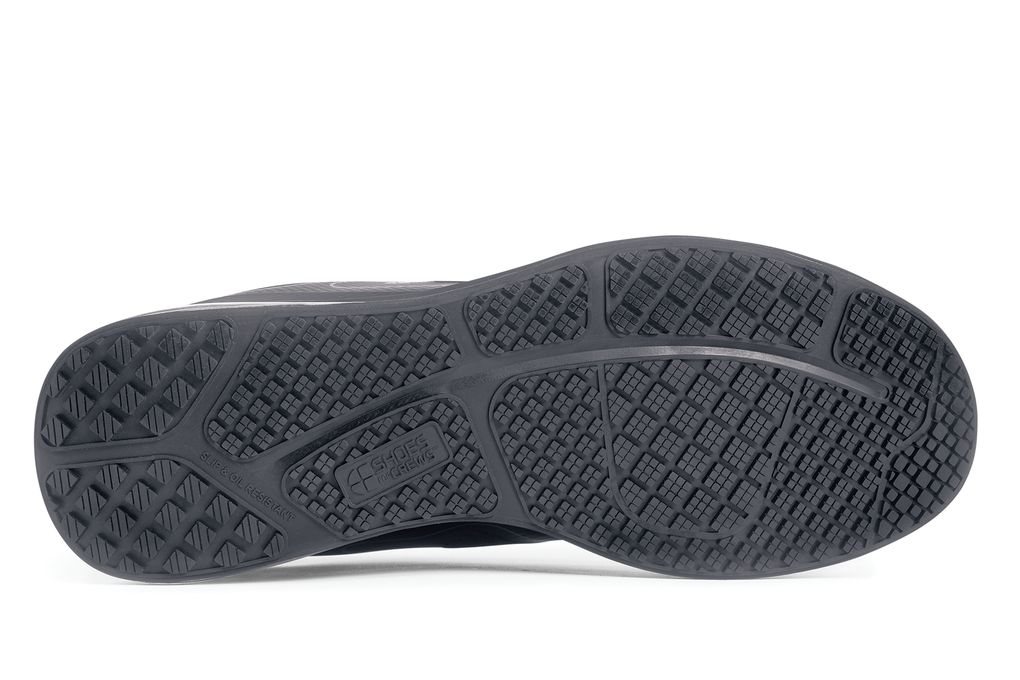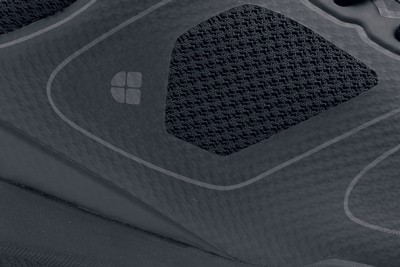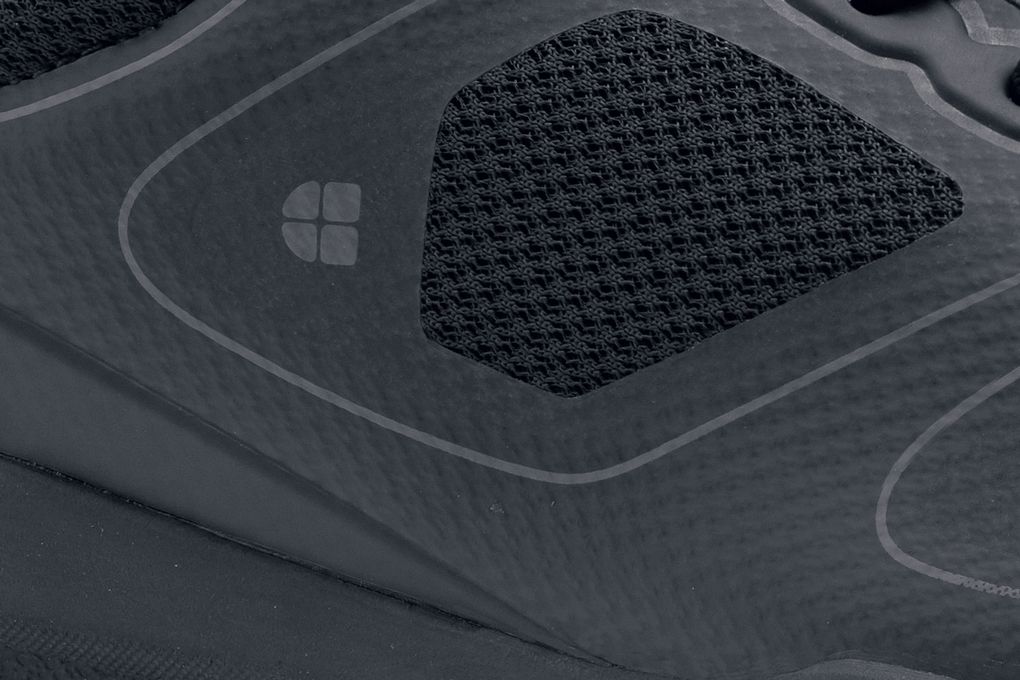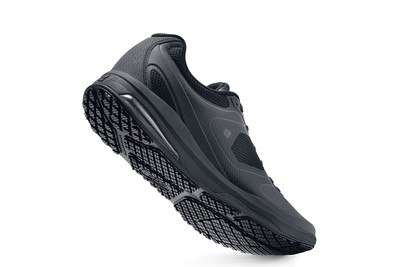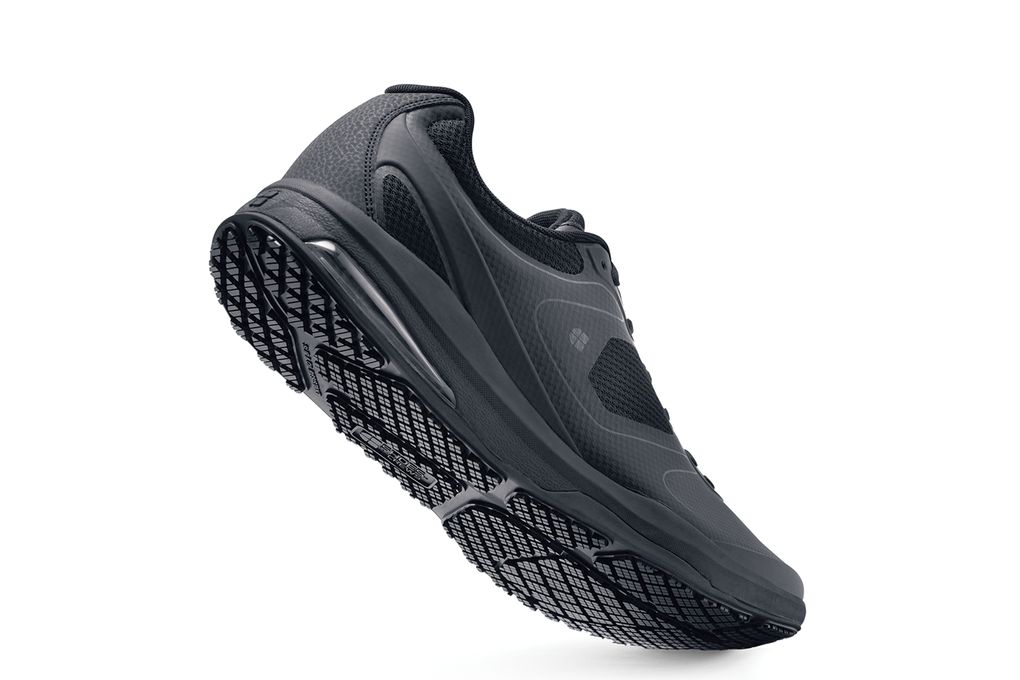 Evolution II
Hombres Negro, Estilo #21211
Diseñadas para el atleta de la planta, las bolsas de aire del Evolution le ofrecen acolchado extra para dar ese esfuerzo adicional, además la protección contra tropiezos y la tracción por zona le mantienen protegido incluso en un turno maratónico.
Resistente al agua
Treated to repel liquids from the surface.
Ajuste natural
A default fit for most sizes of feet.
Con ventilación
Strategically placed openings to help keep feet cool.
SpillGuard (Protección contra derrames)
A protective membrane lining that helps ward off hot liquids.
TripGuard (Protección contra tropiezos)
Decreased trip hazard zone to allow fluid movement between slippery environments.
Other Features
Plantillas acolchonadas removibles
Peso (por zapato): 13.8 oz.
Antideslizante
Parte superior de malla sintética, fácil de limpiar, resistente al agua y con protección contra derrames
Sistema de soporte exterior
Suela antideslizante con protección contra tropiezos TripGuard y bolsa de aire de 3/4" para soporte adicional
Rated 5 out of 5
by
Brandon Q.
from
At first, I was a little nervous to buy from Shoes For Crews. They seemed like great shoes for the Service & Hospitality Industries and not what I would be looking for. My expectations were definitely exceeded! As a Letter Carrier for the USPS, being on my feet and walking is a must and the most important piece to the uniform are the shoes. Daily, I walk 12+ miles so comfort and durability are a must. I can't really rate durability yet, I've only been walking in them for 2 days, but the comfort is excellent. There was a brief break in period, less than a day for me. We will have to see how the soles hold up over time but I will definitely be buying from here again!
Date published: 2018-08-18
Rated 5 out of 5
by
Vince R.
from
My heals and ankles are very flat and I needed a shoe that was going to help me get through my work days at a grocery store without having severe aching feet after the long day. The Evolution II helps keep my feet comfortable as I work. They work and my feet barely feel any pain either than the casual tired feet which is natural. I would recommend this to anyone who needs heel support as they work or to just have on normal days
Date published: 2017-07-10
Rated 4 out of 5
by
Tameka
from
Heel spur problems? Try these...
It took a couple of days for me to break the shoes in and still had problems with comfortability and my heel spur. I'm a Chef and spend long hours on my feet. I wore Crocs non-slip for 10 months. I could barley walk after my shift or when I got up in the morning. BUT after placing my heel cups in the shoes I have experienced no pain & it's been a week! So far so good. Let's see how long they last! P.S Try a half size bigger.
Date published: 2018-10-12
Rated 5 out of 5
by
Lou V.
from
Great Support and style - I have worn these to work for weeks now and I feel as I can work longer hours because of the support and comfort and anti-slip sole. Thank you very much.
Date published: 2018-06-30
Rated 5 out of 5
by
Samuel R.
from
Excellent but I think they can improve some more comfortable. My feet hurt a lot because I'm standing for a long time and these are helping me
Date published: 2018-05-30
Rated 4 out of 5
by
kyle K.
from
I loved the Falcon. This shoe is good but I miss the discontinued Falcon.
Date published: 2018-01-11
Rated 5 out of 5
by
shirley o.
from
So many shoes to pick from is all about ur needs got this shoes and i like them im up on my feet alot of hours and i need support this shoes pass my physical demand and i like that they keep me from slipping ..they feel comfy and got plenty of support.
Date published: 2017-06-22
Rated 3 out of 5
by
Caelis
from
Evolution II
What were you thinking? The Evolution was a nice looking shoe. I wore them for years. Why would you replace it with this ugly shoe?
Date published: 2018-10-08