Endurance II
is rated out of
5
by
53
.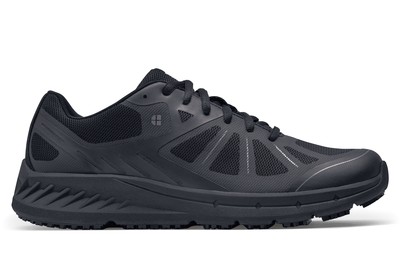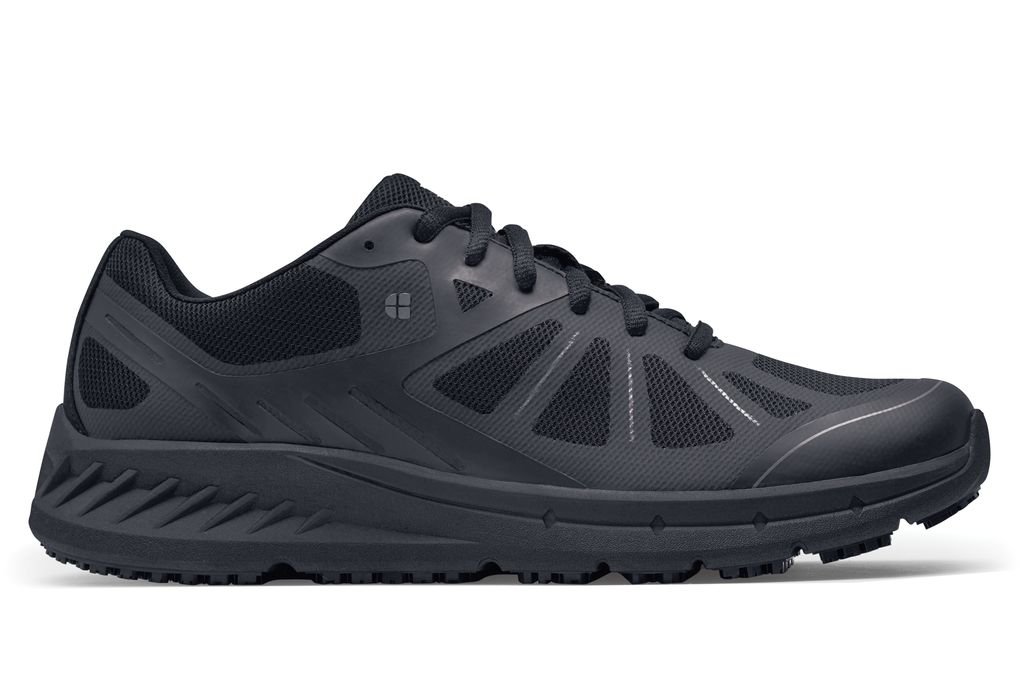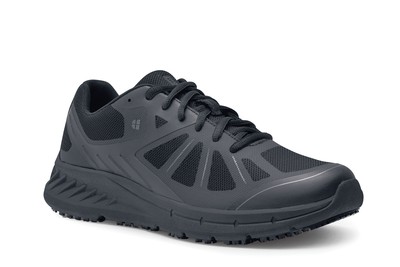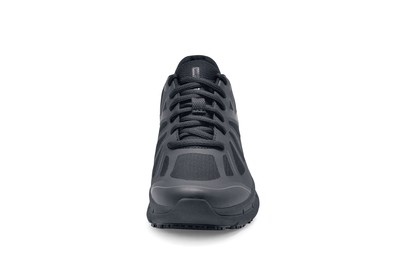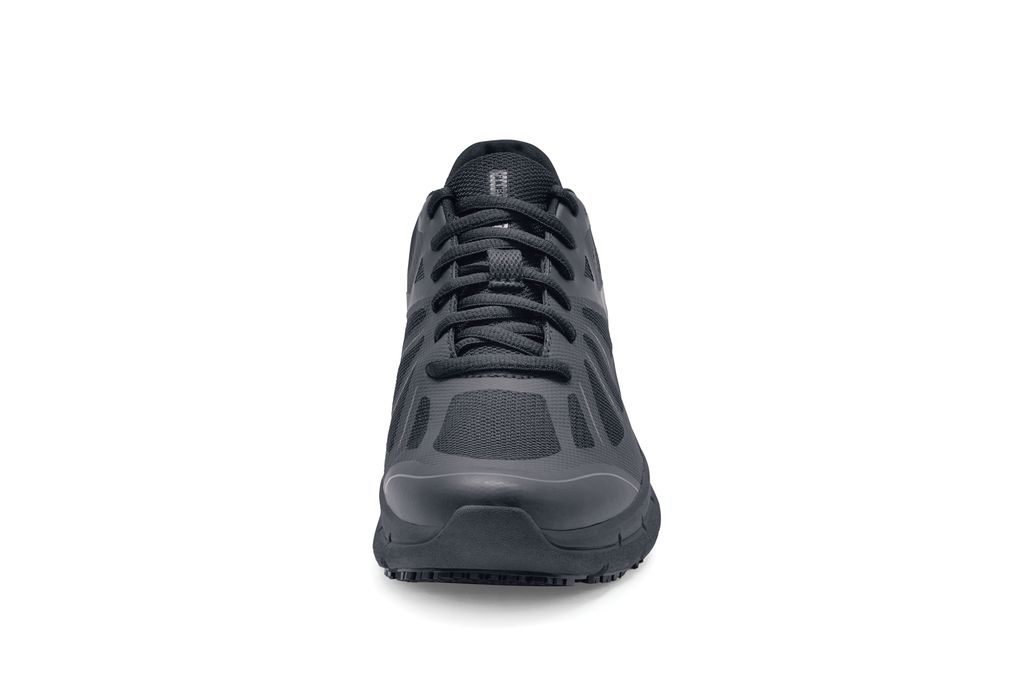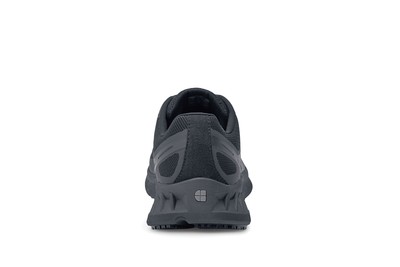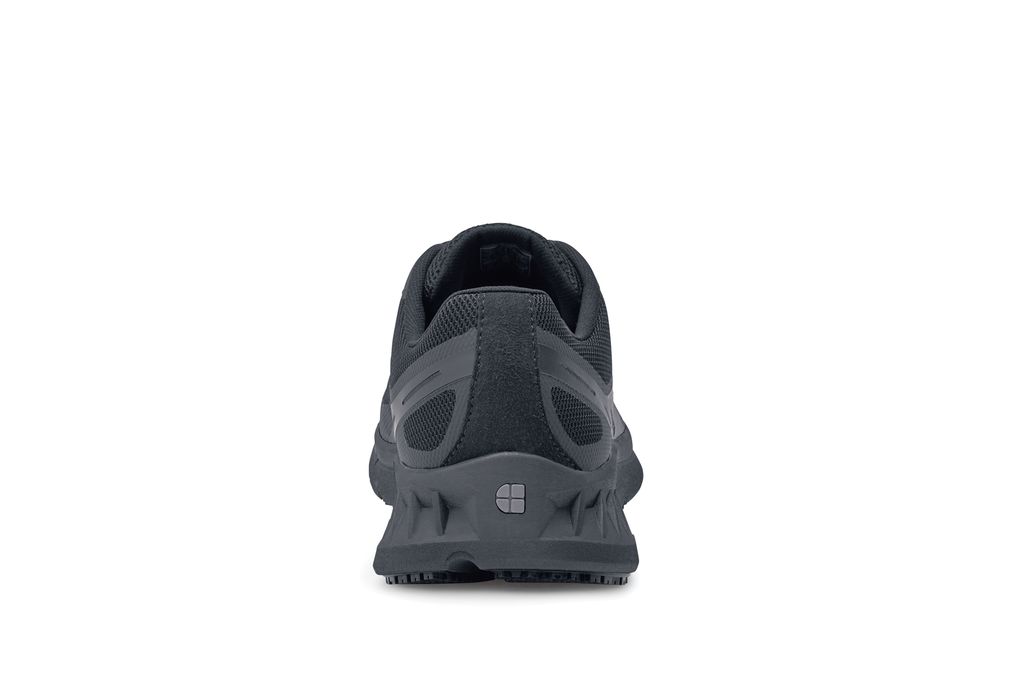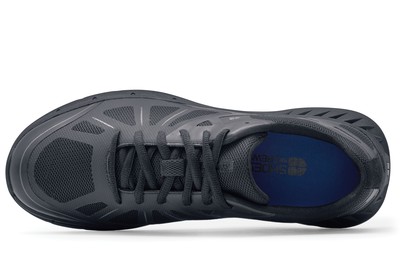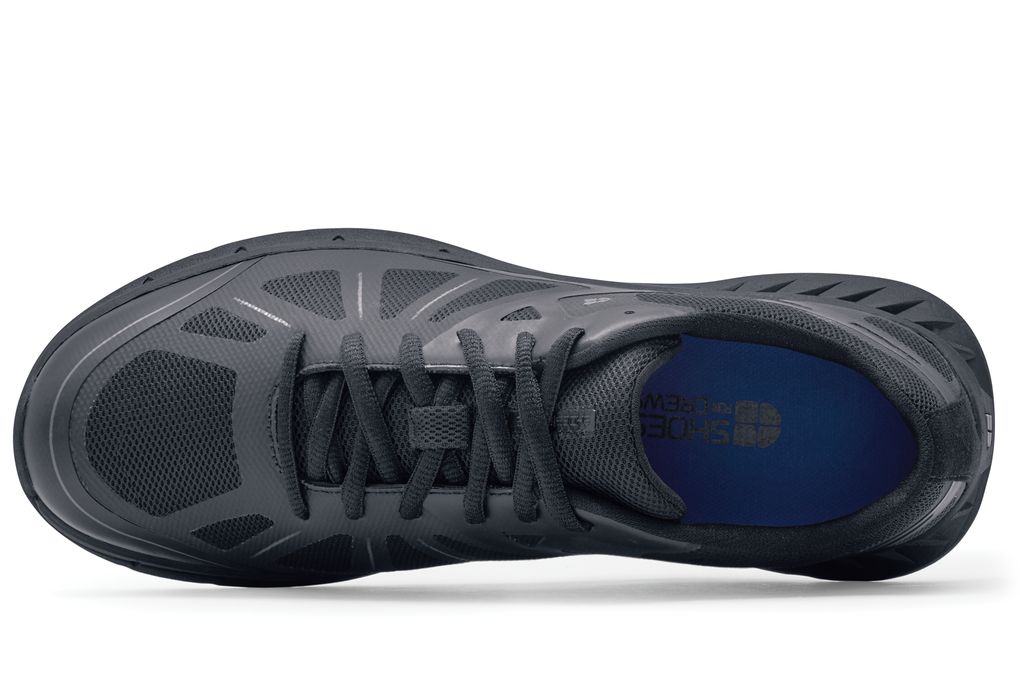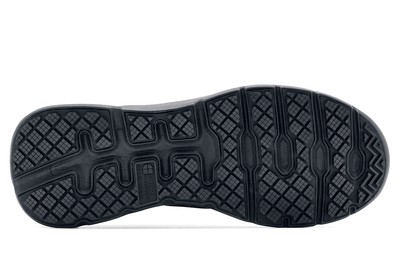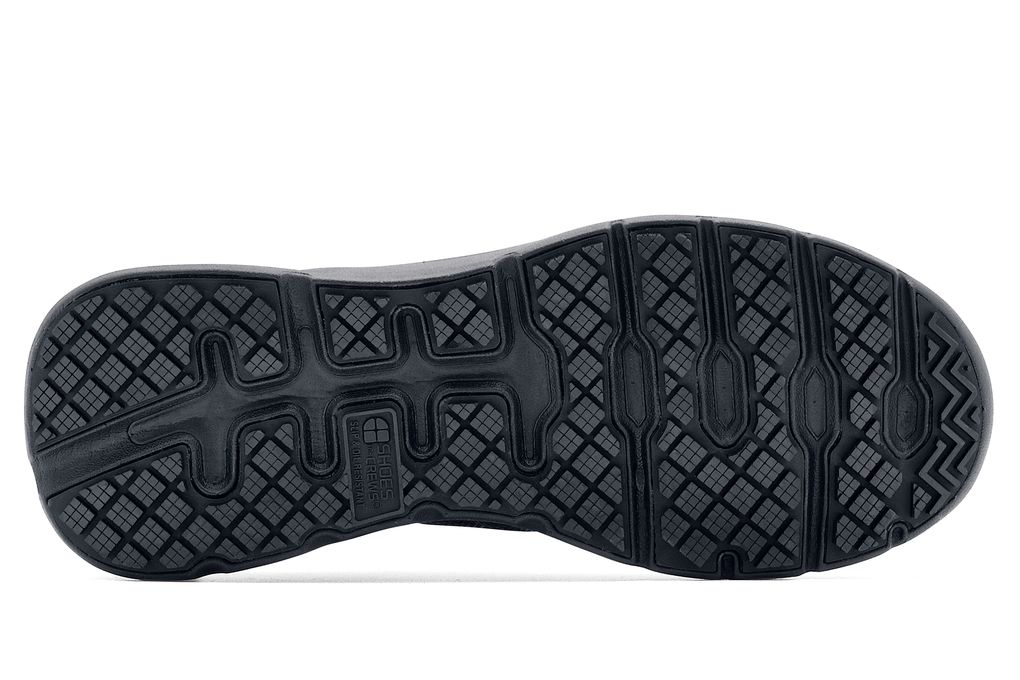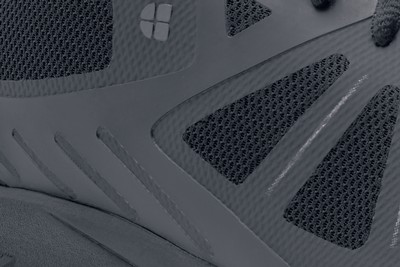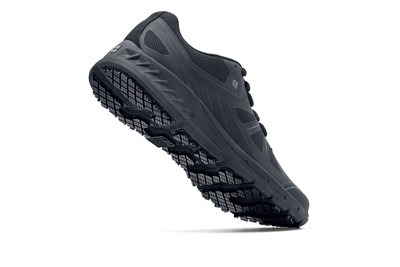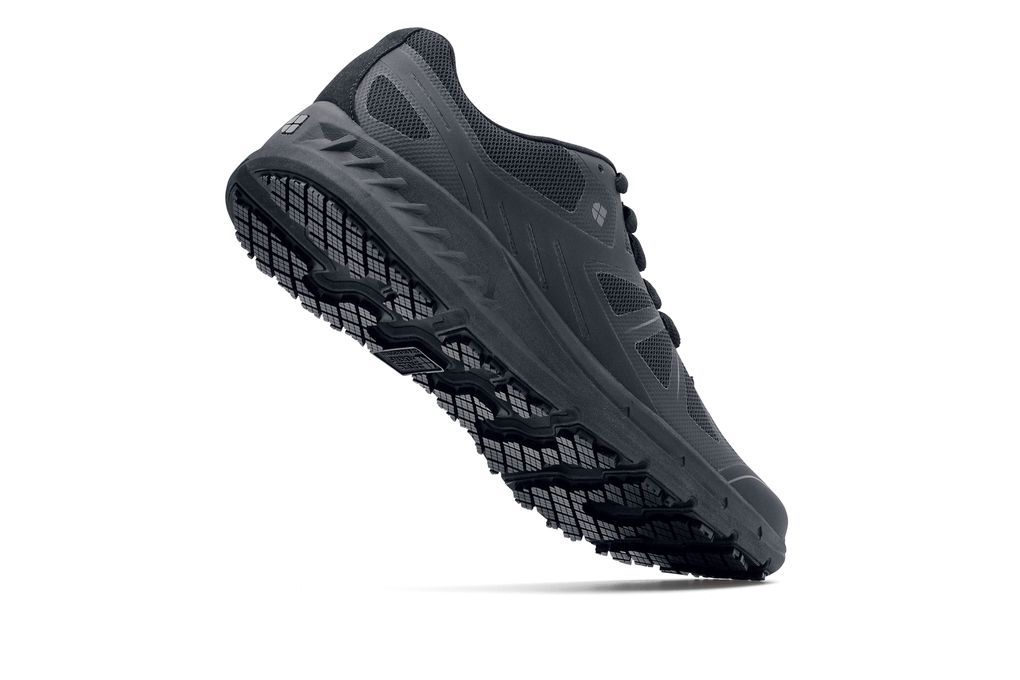 Endurance II
Hombres Negro, Estilo# 22782
Description and features:
El nombre perfecto para este zapato antideslizante, súper liviano y de alta resistencia inspirado en los zapatos deportivos. El Endurance II cuenta con protección contra derrames para protegerlo de líquidos calientes, con protección contra tropiezos y suela flexible.
Antideslizante:
Resistente al agua: Treated to repel liquids from the surface.
Coussin additionnel:
Rated 5 out of 5
by
Dave C.
from
I work in the automotive repair industry and am on my feet 10+ hours a day 5+ days a week. I am on slippery painted concrete floors covered in motor oil, gas, diesel, and such and Shoes for Crews is the only place I will buy shoes. My current pair is 14 months old and I finally am replacing them but only because the tread is mostly worn. The top of the shoes are still in great shape. Our car wash area is like a sheet of ice in the wrong shoes-- but absolutely no concerns with these. I recommend SFC to all my employees!
Date published: 2018-08-10
Rated 2 out of 5
by
nottosay02
from
Tried something new
I'm a auto tech on my feet all day for 40 hours a week. My last set of work shoes were Sketchers and I loved them, but I thought I'd branch out as I'd heard good things about Shoes For Crews from other technicians. First off, these are no where near as comfortable as described. I ordered a 14W, and the shoe still feels a bit narrow on my foot. Also, the insole is not as cushy as compared to my previous work shoes. I got a full year out of my Sketchers, and these already have a few decent sized chucks taken out of the sole after 2 months of wearing them everyday. I will be going back to Sketchers after this pair wears out.
Date published: 2019-07-24
Rated 5 out of 5
by
Paul B.
from
I received my shoes and put them on and immediately I noticed how the cushioning in them made my feet feel better than before and when I walk sometimes if its really quiet I can hear the grip on the bottom of the shoe hold to the floor like its grabbing the floor. the only issue is I bought the wide pair and they still don't seem to be wide enough but besides that they are amazing. I'm flat footed and have wide feet and they are very comfortable. I hope thay hold up well because im on my feet either 10, 11, or 12 hours every time I work. fingers crossed.
Date published: 2017-09-23
Rated 2 out of 5
by
T. H.
from
Sizing is completely inaccurate
The sizing info on this website says that SFC shoes "run true to US standard sizing". This simply cannot be true. I ordered a 9 Wide, because my pair of nonslop Dr. Scholls that I bought from Walmart were the same size. These were at least 1/8" too skinny and about 1/4" too short. Dr. Scholls 9W measures 4.5" wide, which is exactly what I need. I have since used the exchange program to return these and get a pair of Freestyles, which I ordered in a 9.5W in hopes that I could get some extra breathing room... and those were even skinnier! I posted a review of those as well, on the page for them.
Date published: 2019-07-26
Rated 4 out of 5
by
SkyK
from
Heat + Water Resistant
I work at a very popular fast food restaurant as service crew. The other day, I accidentally spilled a whole pot of steaming hot coffee, right out of the brewer, on my feet. I did not feel a single thing and the shoes did not soak/absorb any of the coffee and stayed completely dry. Was a bit expensive for plastic shoes but will defiantly last you a while and are worth the purchase.
Date published: 2018-11-29
Rated 2 out of 5
by
Joel_CA
from
Comfortable, slip resistant, but do not last long
As an automechanic, I appreciate the comfortable feel of these shoes. I also greatly appreciate the traction they provide. But SFC's never seem to last very long for me. I've been using SFC's for the past 10 years off and on and although I keep going back to them for their traction - I find myself always shaking my head when my shoes wear out within a couple of months of use. Whether is the glue they use to bond the sole to the shoes, stitching the comes undone, etc.. if only the rest of the shoe can match the quality of the sole. I've actually taken several of my SFC shoes to a local cobbler over the years in attempt to prolong their use as the rest of the shoe doesn't last as long as the sole.
Date published: 2020-01-09
Rated 3 out of 5
by
Derek H.
from
Please bring back the Original endurance. Fit was great, comfort was wonderful. All though it had it's quality issues that could of been solved and till had a perfect shoe.enduance 2 has with issues and SFC needs a larger seletion of 4w
Date published: 2017-09-14
Rated 2 out of 5
by
Nate
from
Shoe splits
Poorly made shoe. Sole separates from shoe. Other employees have the same issue.
Date published: 2018-10-19