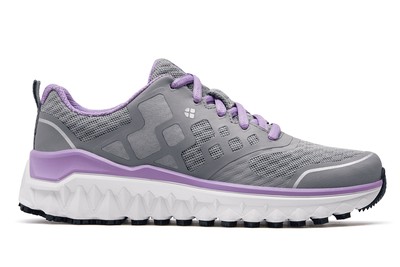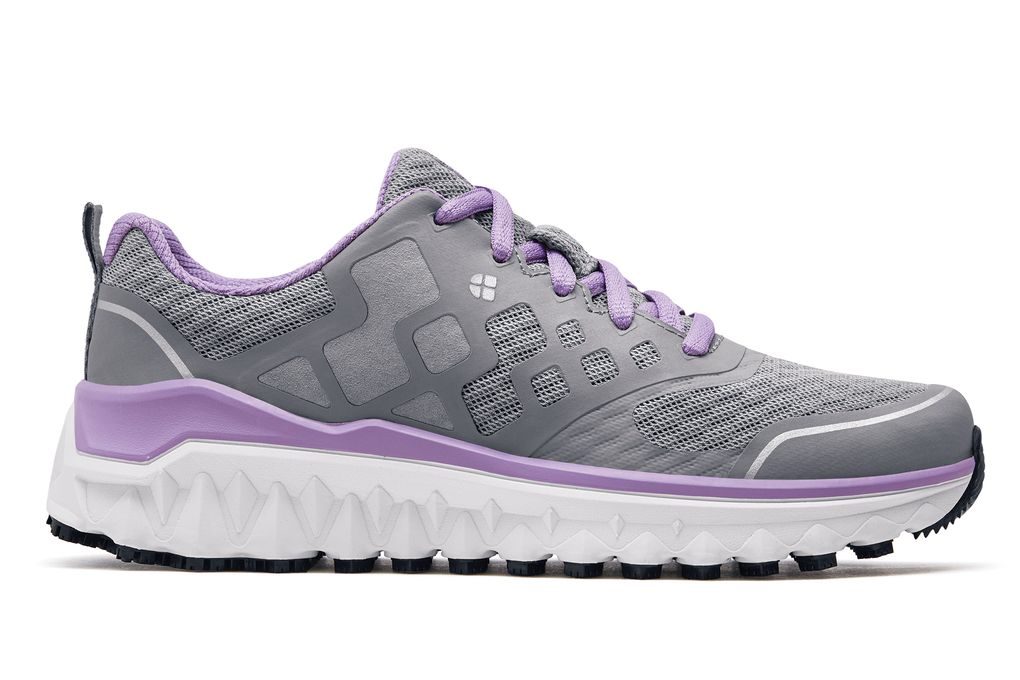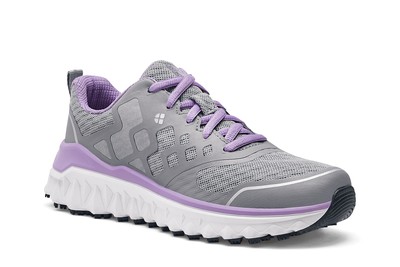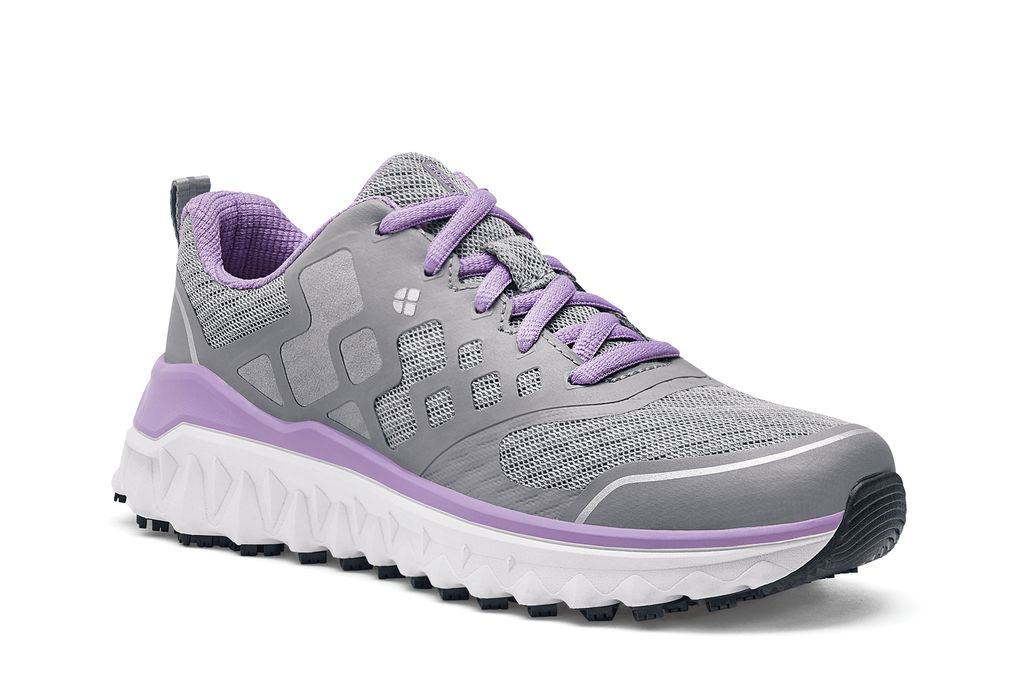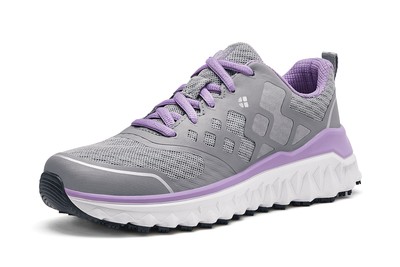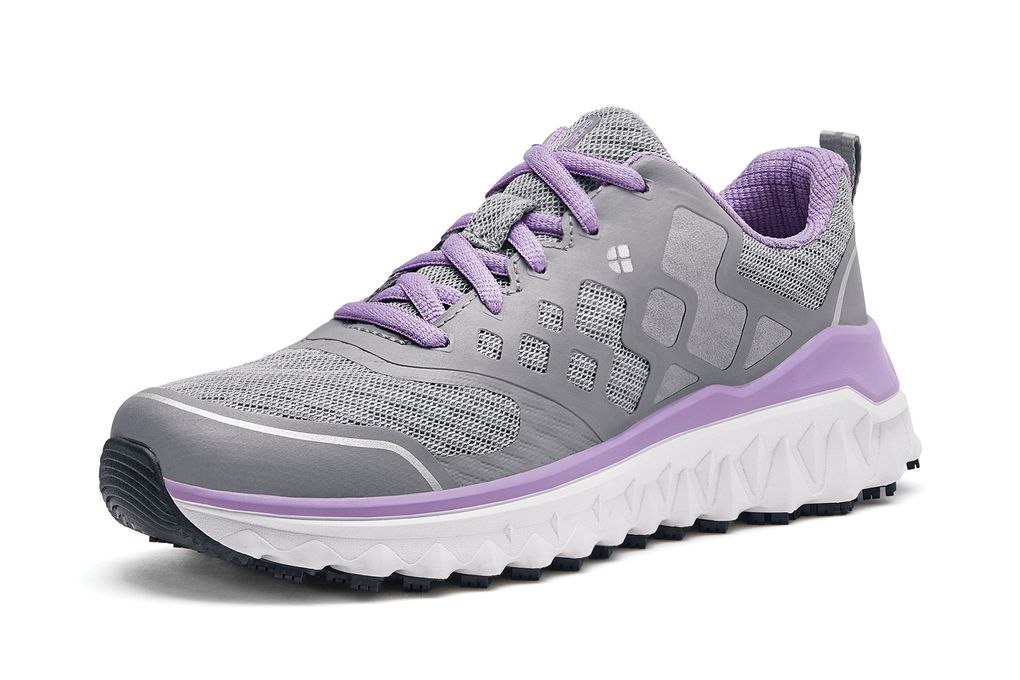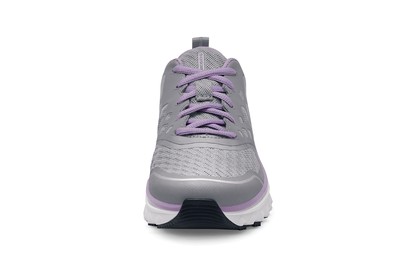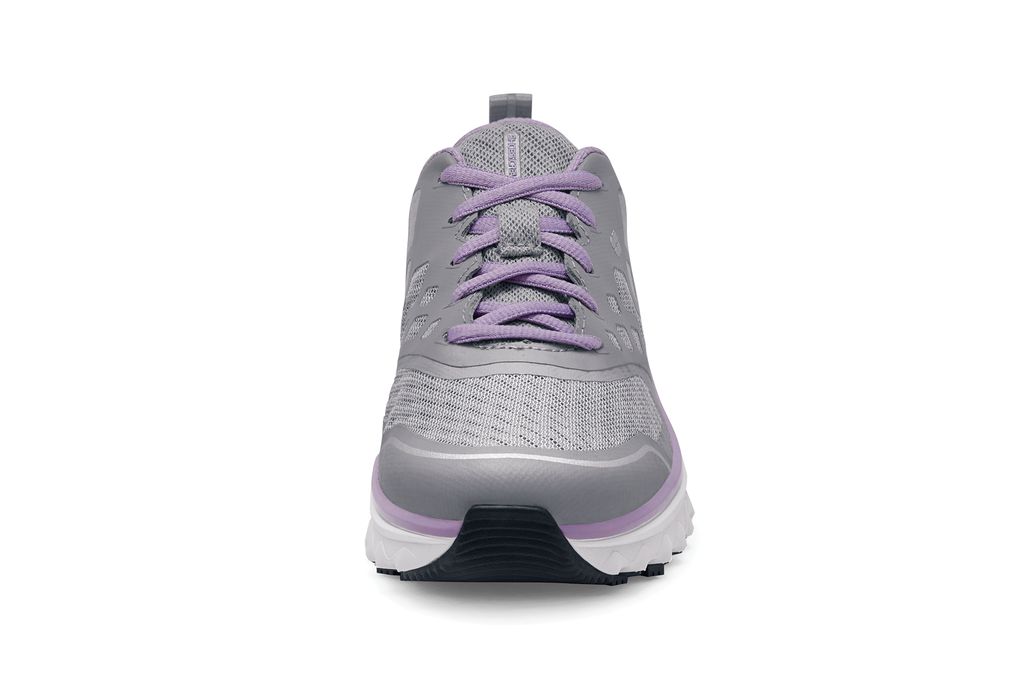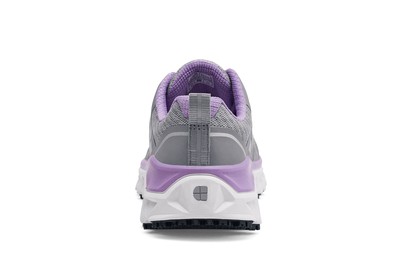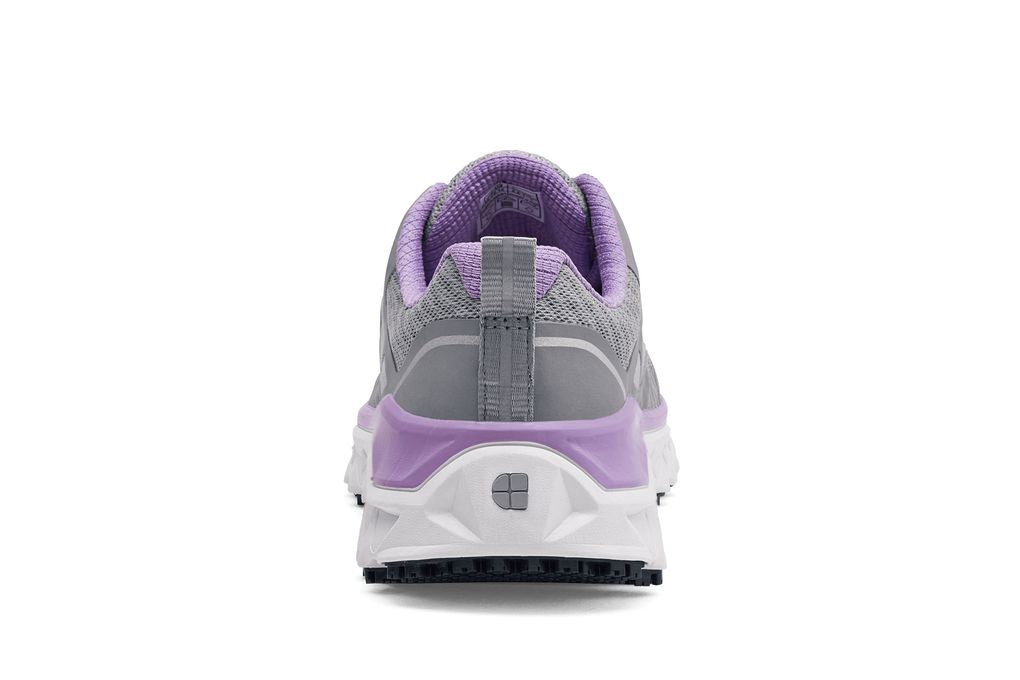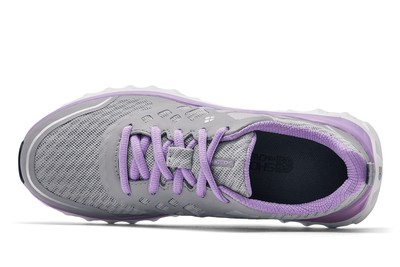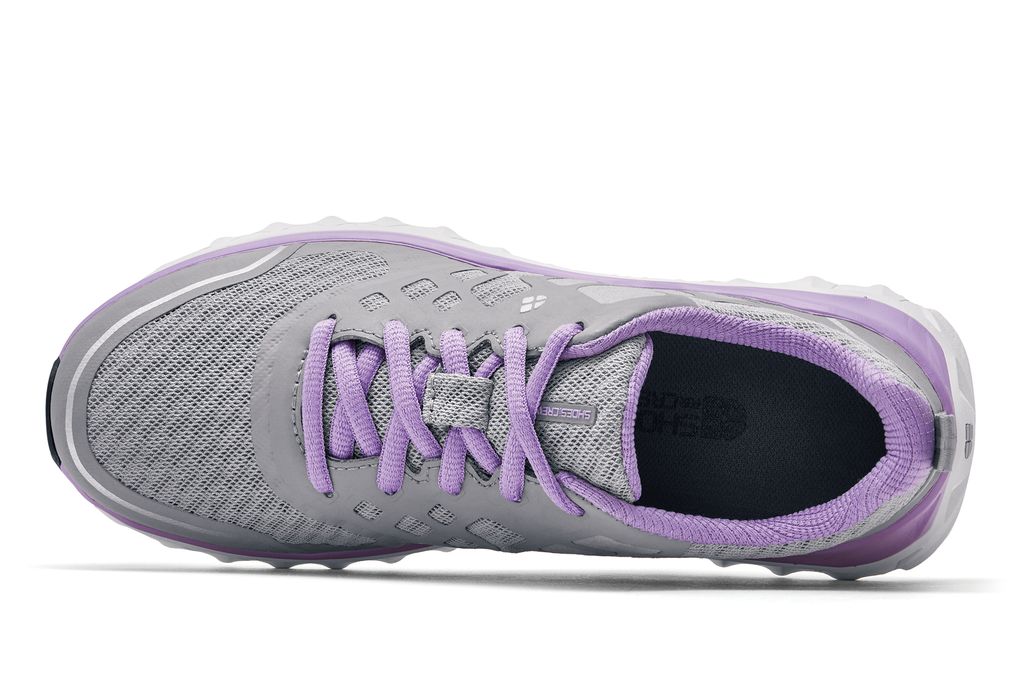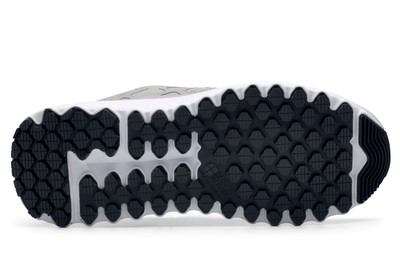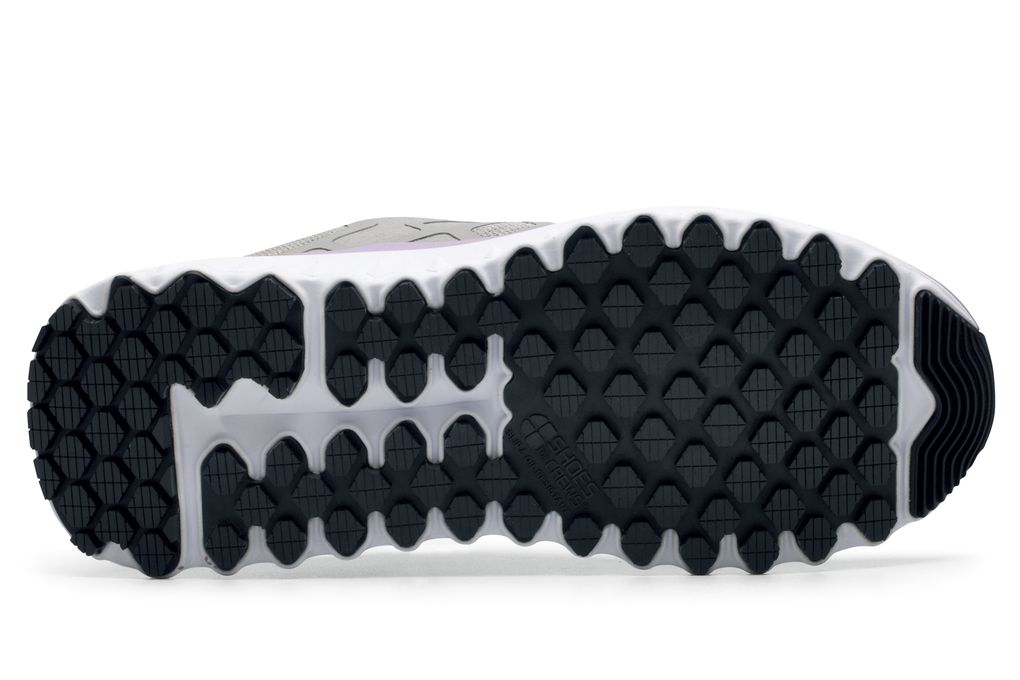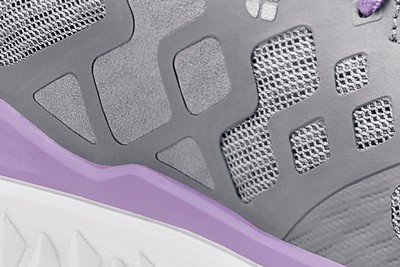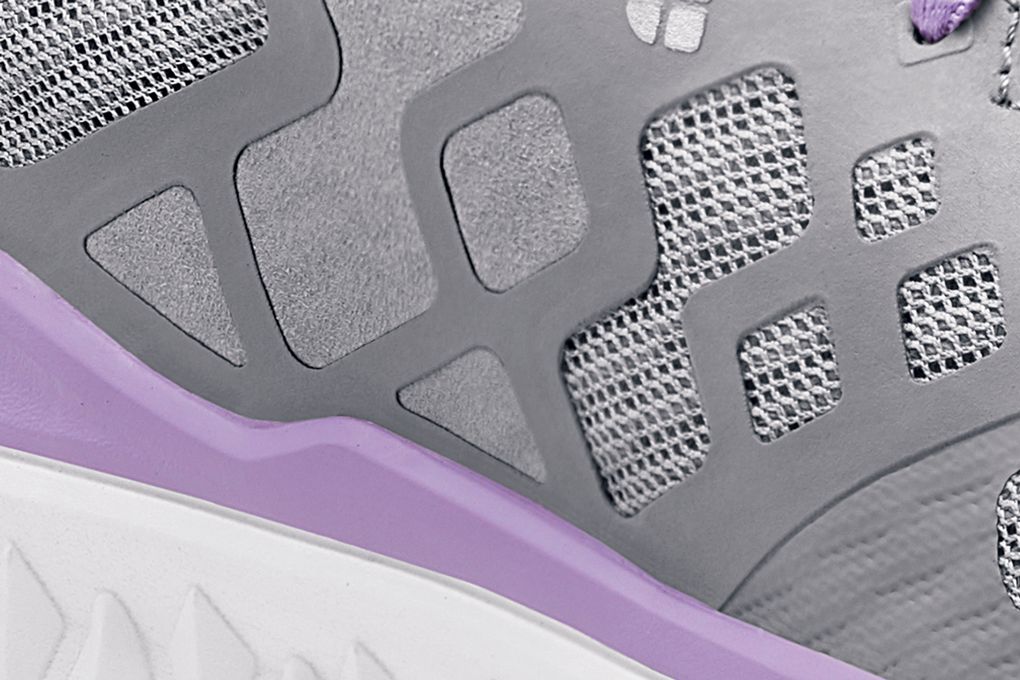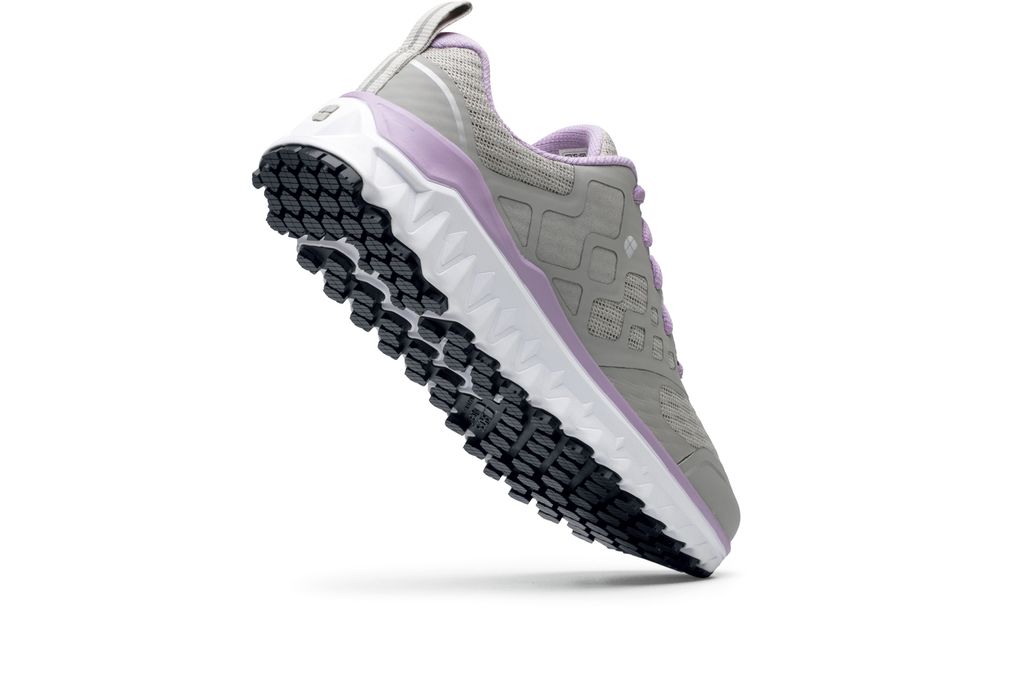 Pearl
Mujeres Gray + Lavanda, Estilo #23377
Also Available
Nuestra nueva versión ligera del zapato de trabajo cuenta con los elementos de seguridad que necesita para regresar a casa sin lesiones. Las suelas antideslizantes con tracción por zona le proporcionan tracción y la suela flexible hace de este uno de los zapatos más cómodos que podría elegir.
Resistente al agua
Treated to repel liquids from the surface.
Ajuste natural
A default fit for most sizes of feet.
Con ventilación
Strategically placed openings to help keep feet cool.
SpillGuard (Protección contra derrames)
A protective membrane lining that helps ward off hot liquids.
TripGuard (Protección contra tropiezos)
Decreased trip hazard zone to allow fluid movement between slippery environments.
Suela flexible
Groove pattern on the outsole that provides comfort by mimicking the foot's natural movement.
Resistente a obstrucciones
Wider spaced traction lugs don't let dirt and debris get stuck in the outsole.
Other Features
Plantillas acolchonadas removibles
Antideslizante
Peso (por zapato): 8.4 oz.
Suela resistente a obstrucciones con protección contra tropiezos TripGuard
Súper ligera con acolchado adicional
Malla sintética, vegana con membrana protectora contra derrames
This is the 2nd time I'm ordering this same shoe. I love them. I especially love the open weave design of the sole.Every other non-slip sole I've ever had always traps food in the grooves & if I don't remove it- it ends up smelling like something died. But not with these shoes. It's very rare I have to clean these soles out. I've also had water & oil pored on them and my feet stayed dry! I wanted to try a clog style this time, but I think I'll stick with what has been working for me. Why fix what ain't broke!
Cynthia Pielin Chef June 16, 2018
I purchased these shoes because of the anti-slip qualities. I work in Animal Care where I am on my feet for 10-15 hours a day and I deal with wet floors. These shoes are amazing. They are comfortable even though I typically wear wide width shoes, these shoes feel wide enough. Unfortunately with wearing them for a few weeks, they are starting to wear out. The purple line around the shoe is coming off. The bottom black tread is also starting to peel away. Not sure if this is all related to how much I wear the shoes, but I am disappointed with the fact that they are not holding up.
Jessica Hellmann Animal Handler March 11, 2018
Love them
Edgar Dellinger February 26, 2018
Love them
Edgar Dellinger February 26, 2018
These shoes are very comfortable. From the first time you put them on they feel great. They do tend to run big. I had already figured this and gone down a half size, but I could have gone another half. I take up the slack with some cheap insoles. I don't believe they have any arch support at all, but I have my orthotics so this was not an issue for me. I think all of the shoes on this site are wonderful.
Betsy a. Barrera January 5, 2018