New Balance 420v3
is rated out of
5
by
43
.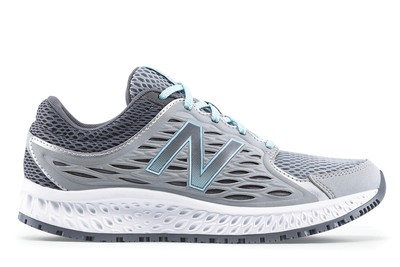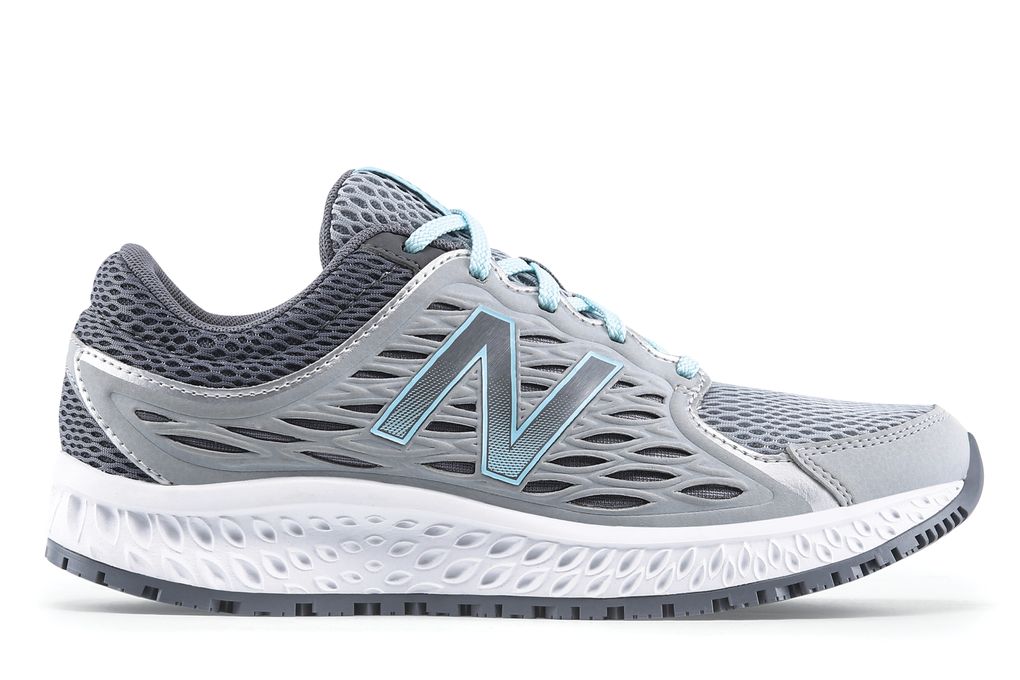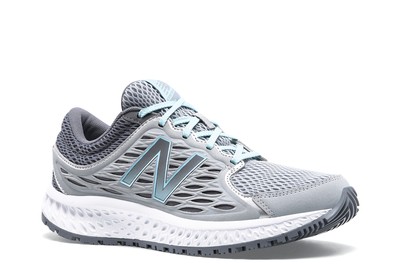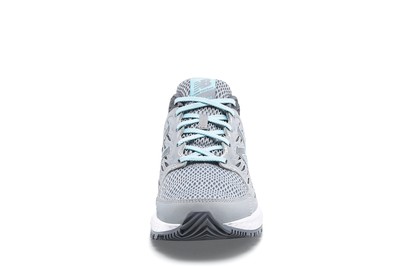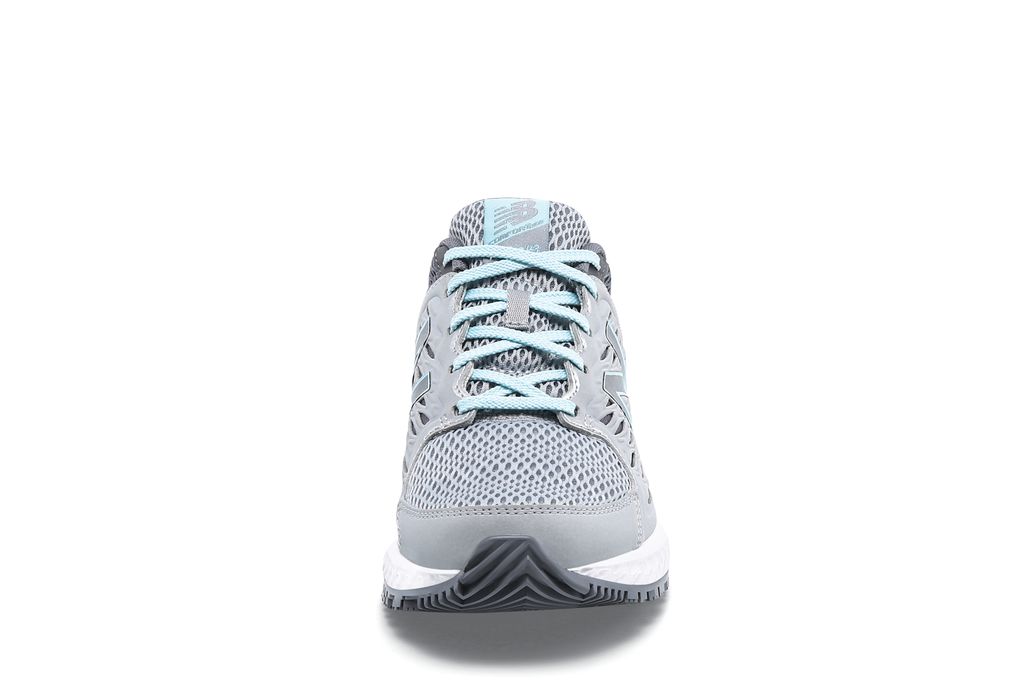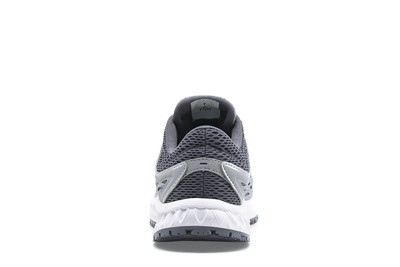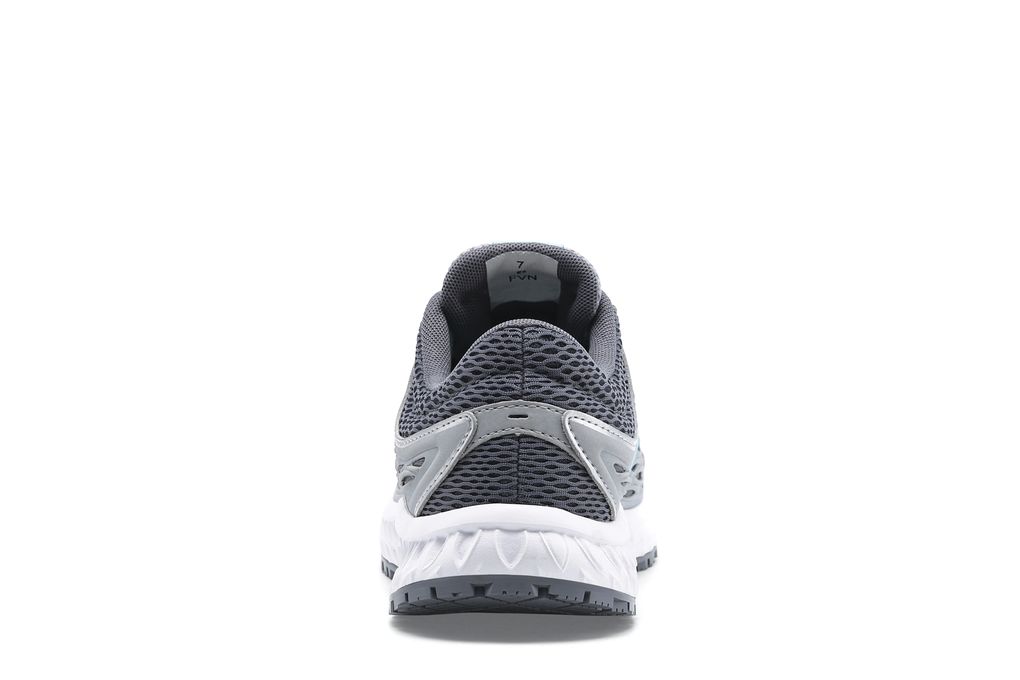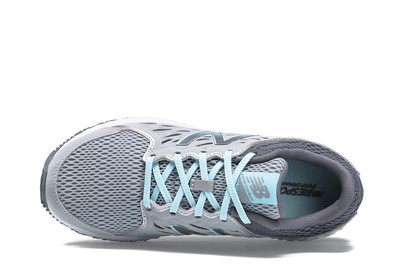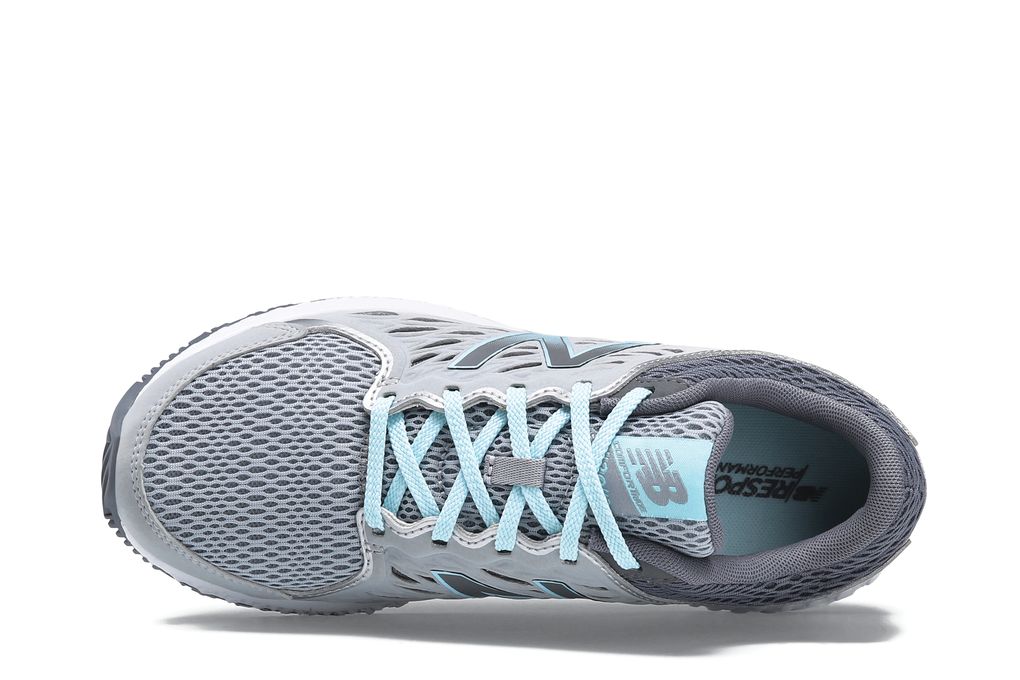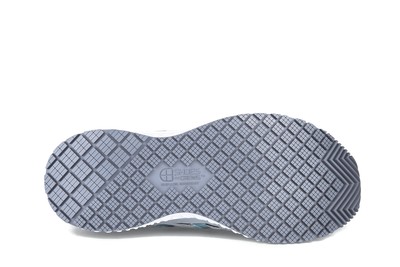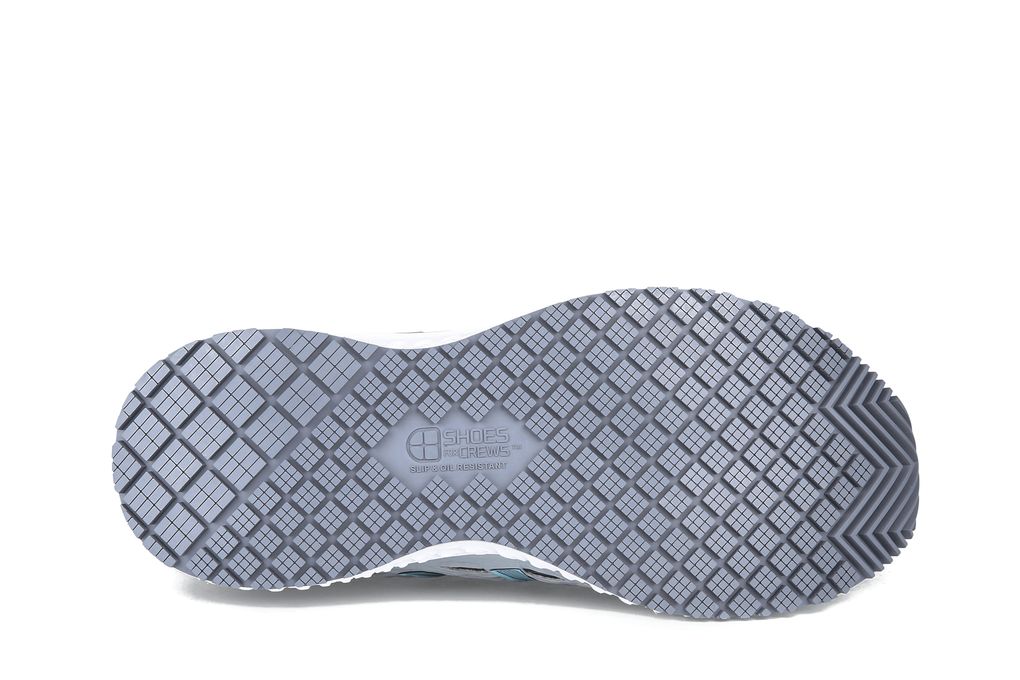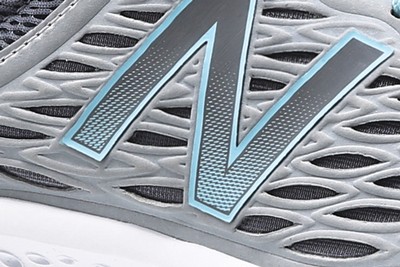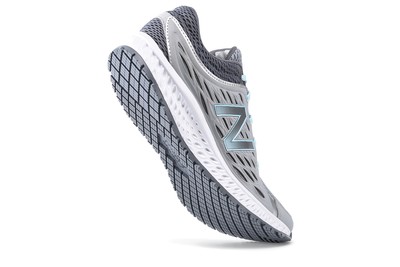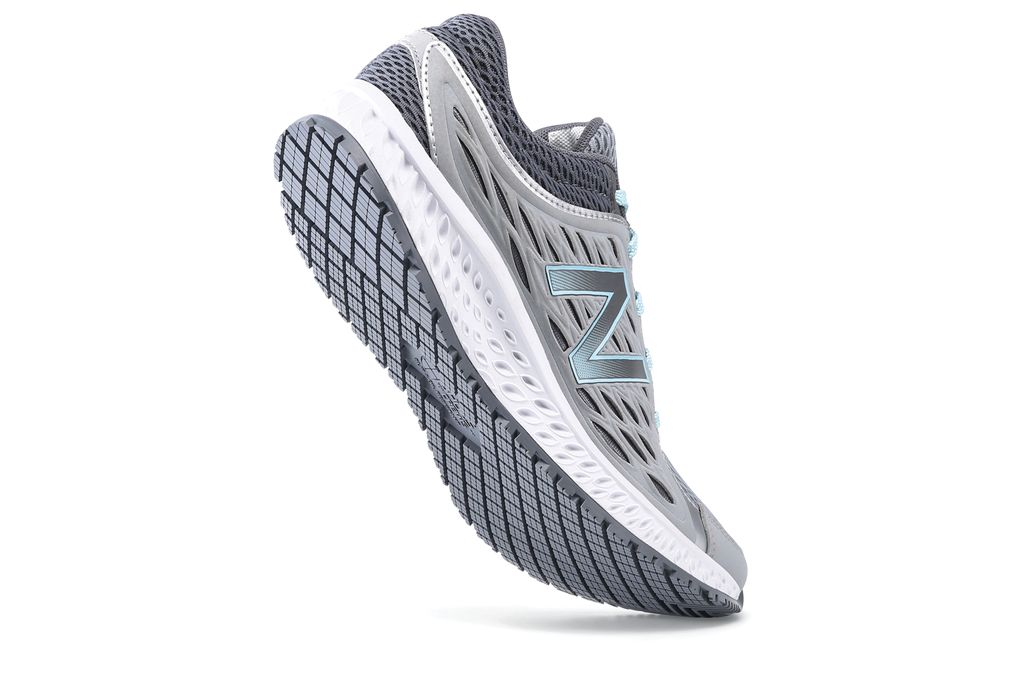 New Balance 420v3
New Balance
Mujeres Gris + Azul, Estilo# 23396
Description and features:
Sus días le exigen que se esfuerce al máximo, por lo tanto necesita un zapato que se adapte a su estilo de vida. Este zapato deportivo ligero puede con eso y más, con su suela superior antideslizante, su almohadilla completa contra impactos ACTEVA y su diseño transpirable.
Peso (por zapato): 11.4 oz.
Suela antideslizante superior de Shoes For Crews
Goma EVA
Also Available
Rated 5 out of 5
by
Emm638361994748493
from
Worth every penny
These shoes are awesome. I work ~6 shifts/week in a very large restaurant with stamped concrete floors. Before getting these shoes my body felt like it was broken. Foot-knee-hip-back pain every day. But now that pain is COMPLETELY gone ever since I started wearing these. It's like night and day. They're a little pricey but I'm telling you it's worth it. They're lightweight, have excellent insoles and cushion, and look like regular sneakers. Plus the nonslip tread on these is serious. I can walk right through water on hard tile floors without any sort of slipping whatsoever. Note: follow the recommendation for the size up. Mine fit perfectly. No breaking in period with these either.
Date published: 2019-08-14
Rated 5 out of 5
by
Helen W.
from
You must order 1/2 larger! I have wide feet but narrow heels. It fits perfectly and super comfortable. I have been wearing the old rocker tennis shoes they have serve their purpose and comfortable as well. But new balance take less energy compare to the rocker shoes and super light. It be cautious they can get wet easier than traditional leather shoes otherwise they are perfect. I am considering getting backup. Thank you for providing wonderful selection of slip resistance shoes.
Date published: 2018-04-01
Rated 5 out of 5
by
EK3!
from
Definitely a great buy!
At first, I was skeptical because no other non slip shoe I had either bought or tried on was comfortable or fashionable. However, these shoes far exceeded my expectations! I did listen to the reviews and ordered a half size larger. I am typically a true 7 and I again was hesitant, but ordered a 7.5 and they fit perfectly. I'm very happy with my purchase. I ordered on a Saturday and paid for expedited 2 day shipping, they arrived around 8pm Wednesday, which wasn't in time for my shift at work. But the wait was worth it. I would highly recommend.
Date published: 2019-08-18
Rated 4 out of 5
by
anderverde
from
light shoes, very comfy
I love these shoes, even wearing them everyday! the suggestion was to order a full size up, but I wish I had dobe half of it, because they are wide and my feet are med, not narrow or wide. If you use them as often as I do, they will stretch a lil. When it comes to quality, they are looking pretty good so far (after 5 months of use), excellent cushion
Date published: 2018-10-12
Rated 5 out of 5
by
Carol B.
from
I have been suffering from plantar fasciitis for some time. After 3 weeks of wearing this sneaker along with a Dr shole PF insert..my feet no longer hurt while at work as a waitress. After I take shoe off I still have to pain n it at least I can make it through my work day now.
Date published: 2018-05-25
Rated 5 out of 5
by
monica z.
from
On my feet for 8 or more hours a day this is the best shoe I've ever worn just ordered another pair as a backup. No more painful feet at the end of the day love love love these shoes.
Date published: 2018-05-19
Rated 5 out of 5
by
Mary Rose S.
from
Comfortable to wear all day. I like the look of this shoes, I recommend it to my co-workers.
Date published: 2018-04-23
Rated 2 out of 5
by
Emily23
from
Uncomfortable
I ordered these because my last pair of new balance I purchased on Shoes For Crews are worn down. Unfortunately they didn't have my old pair so I tried these. They were so uncomfortable, I tried working for 5 days to break them in and I couldn't handle it. I ended up purchasing insoles from Happy Feet to get the curve support, mind you I am 23 years old. Other than the comfort the shoes have been great with the slip resistant. The color is pretty until you work a week and they get dirty, so I would recommend getting black. I have had these shoes maybe 8 months and I am just starting to get wear and tear in the heal. If you want comfortable shoes, save your money and don't purchase these or spend the money to get better insoles.
Date published: 2019-11-06