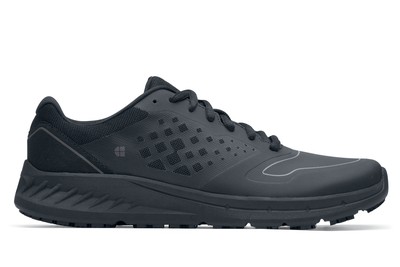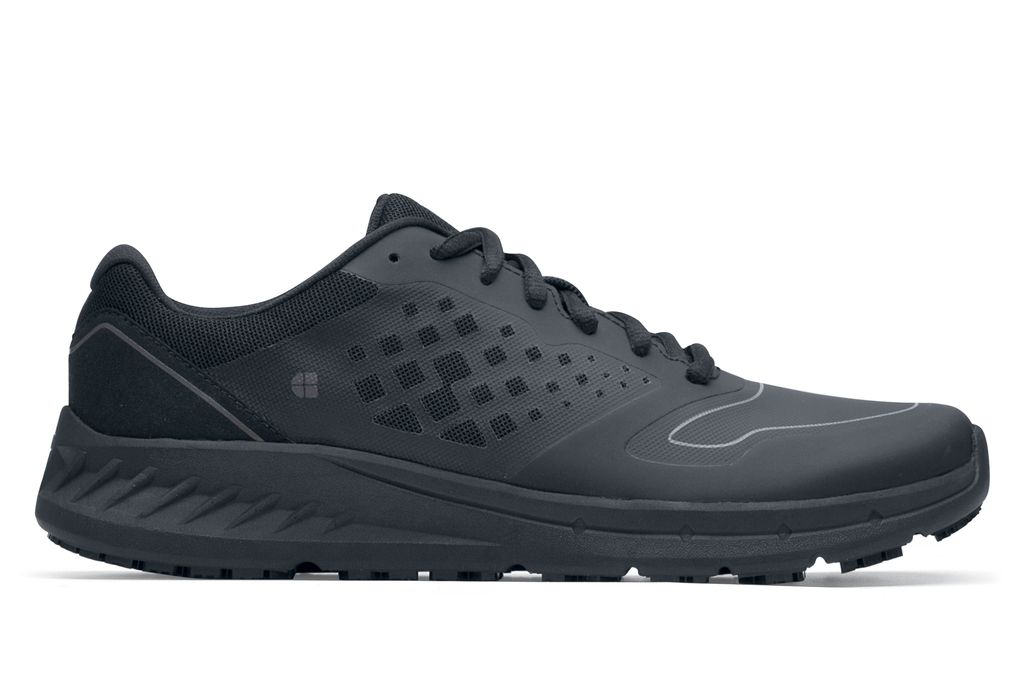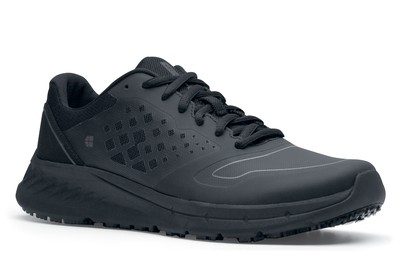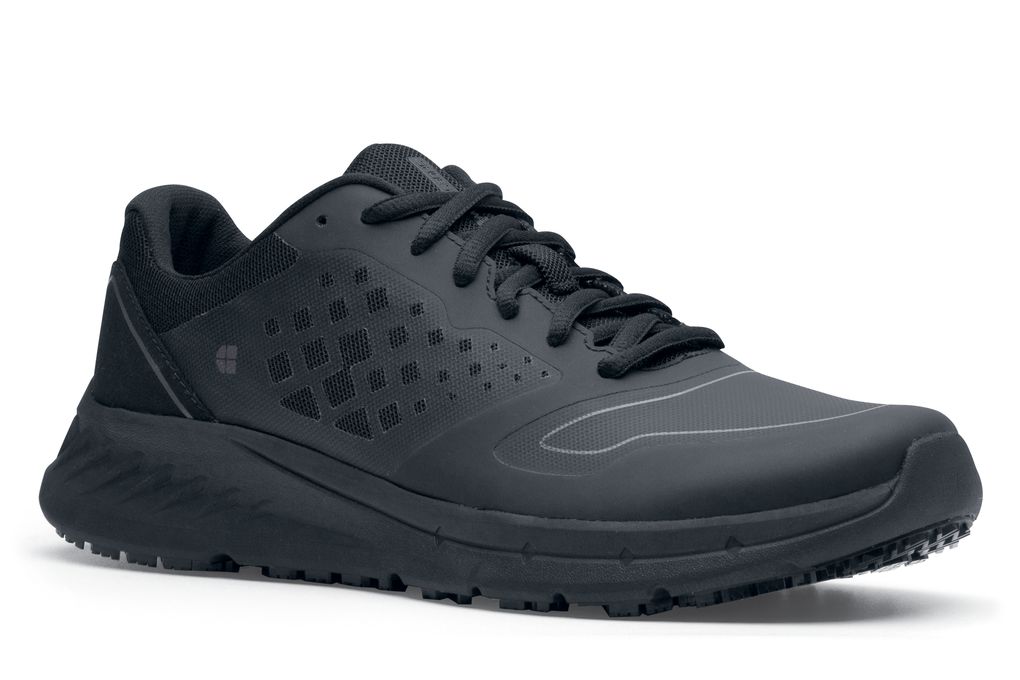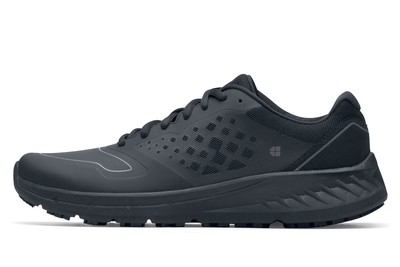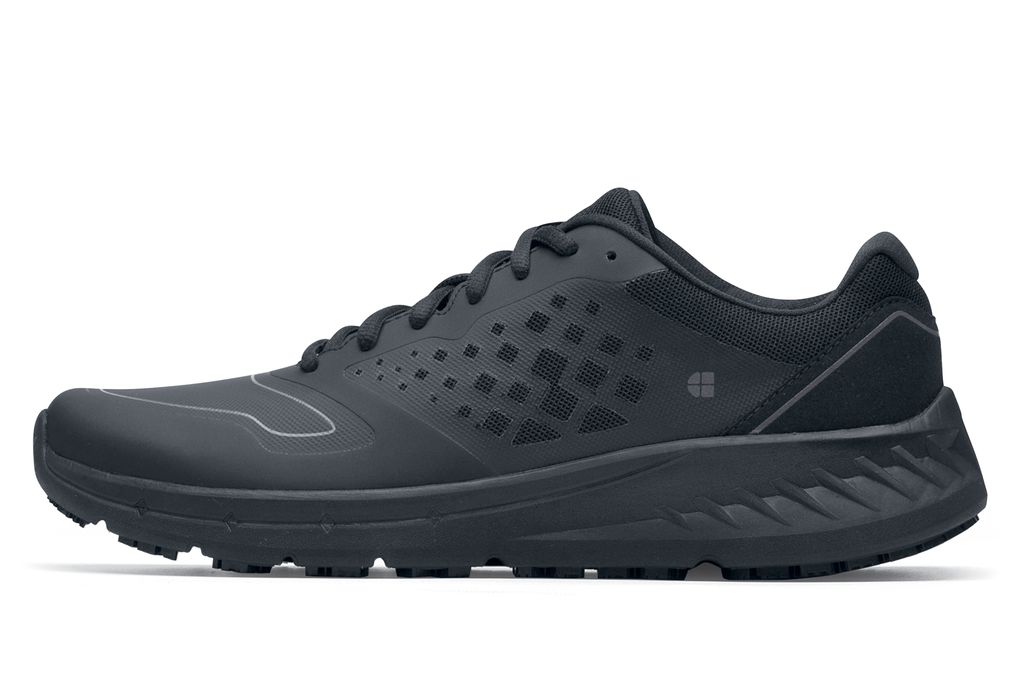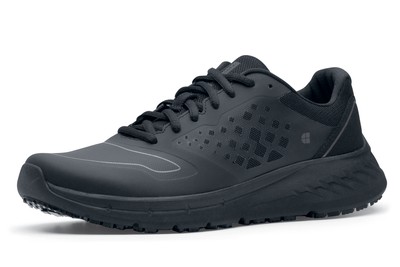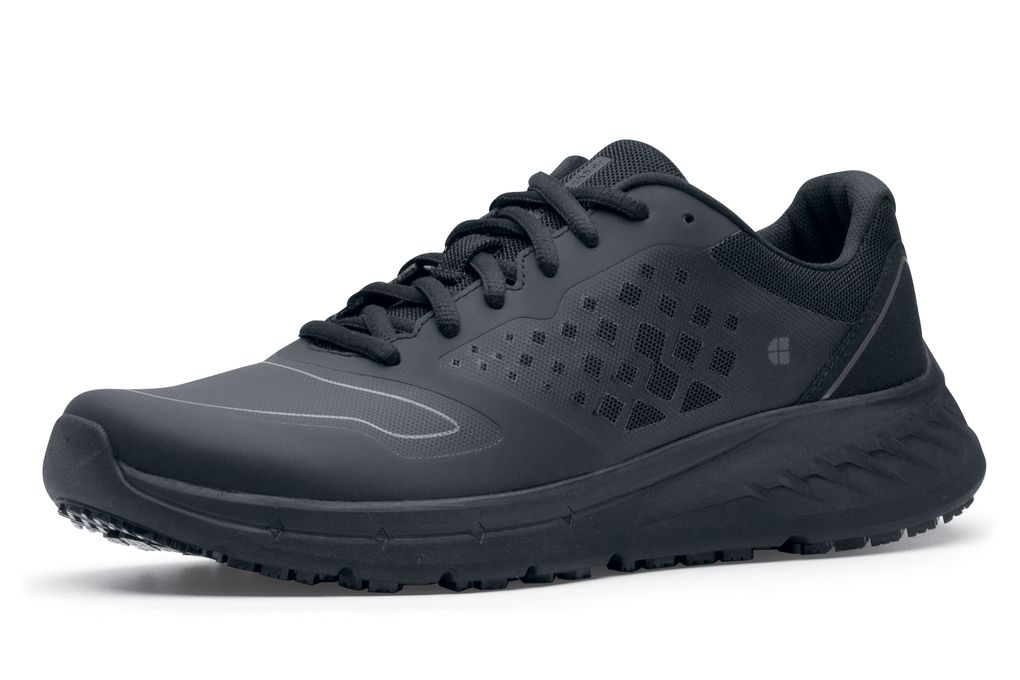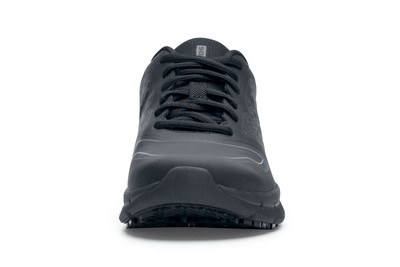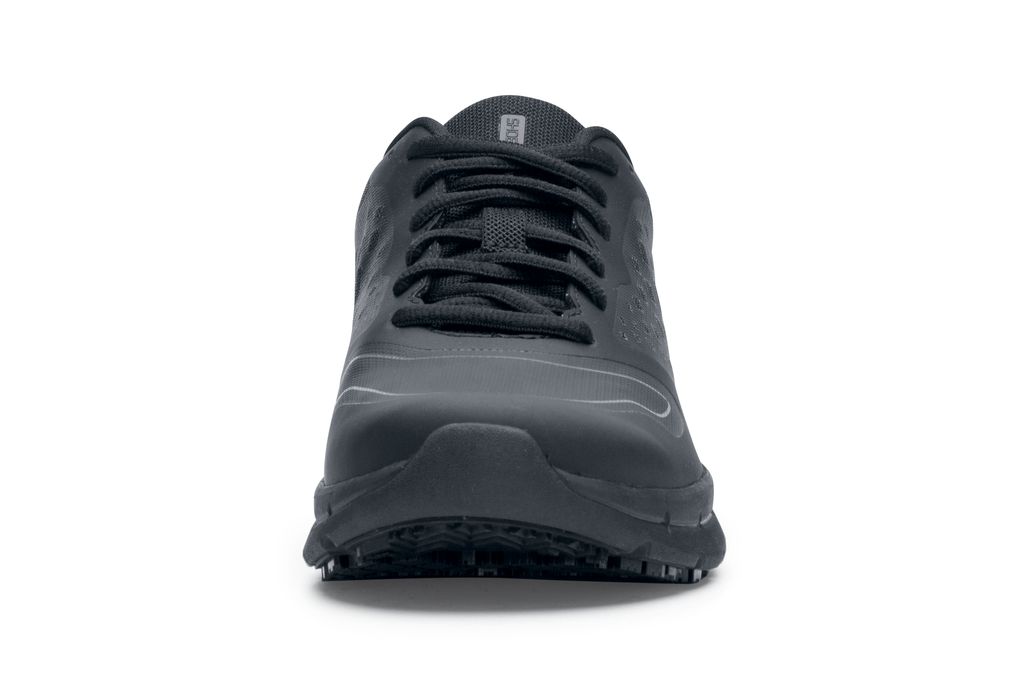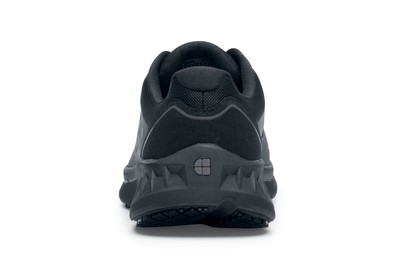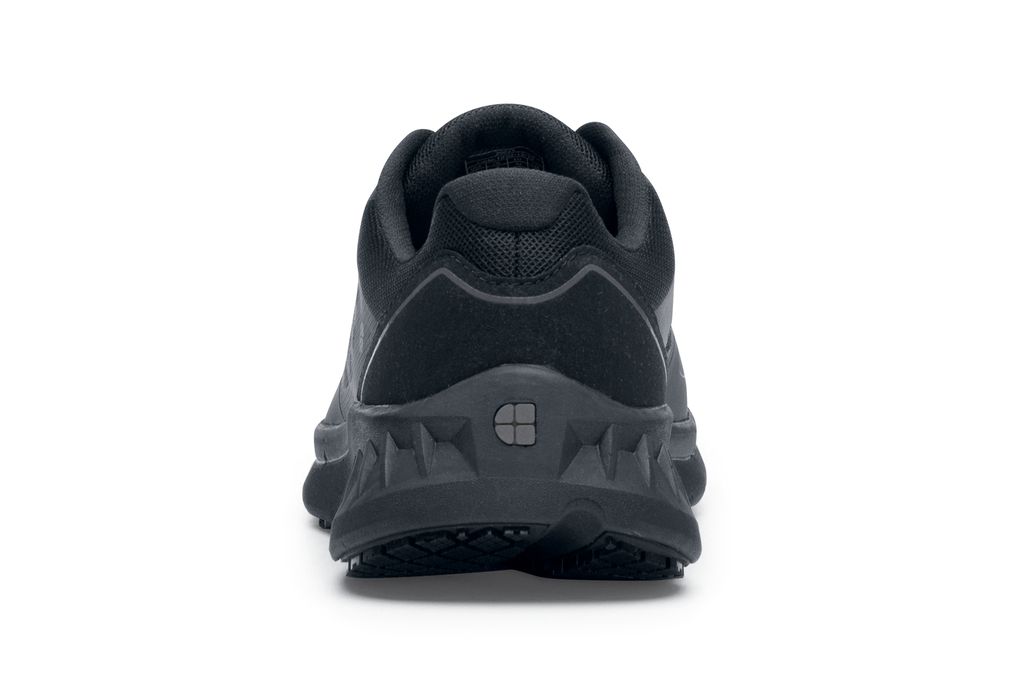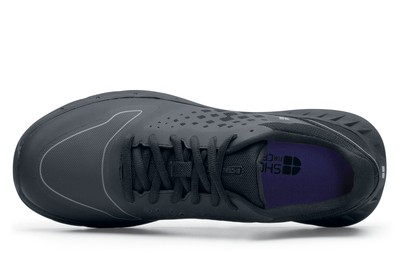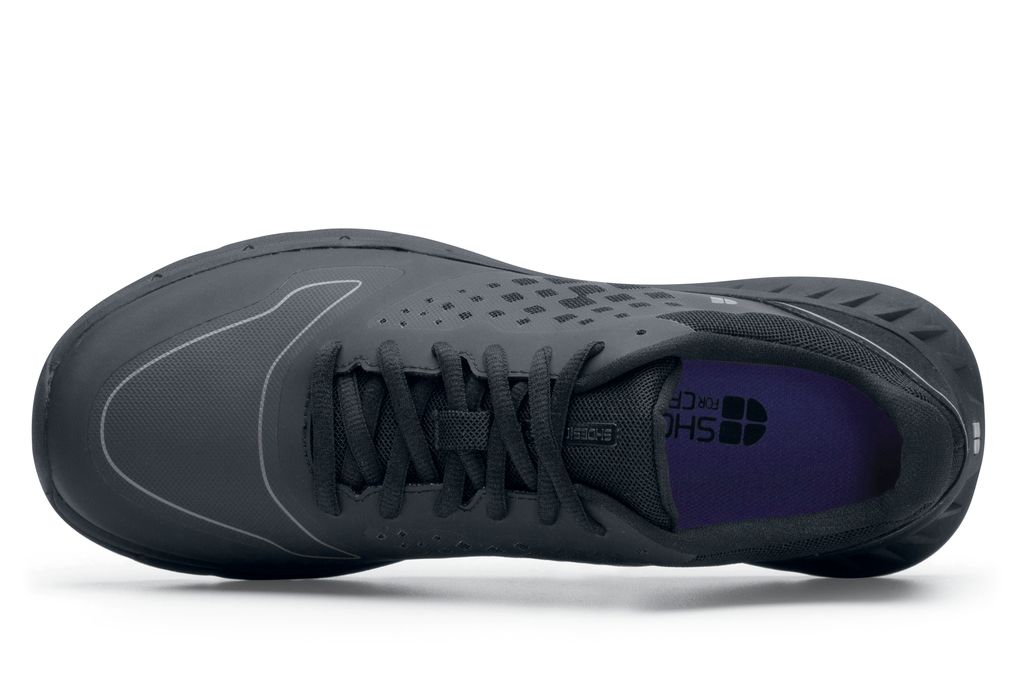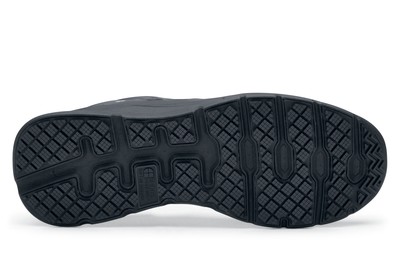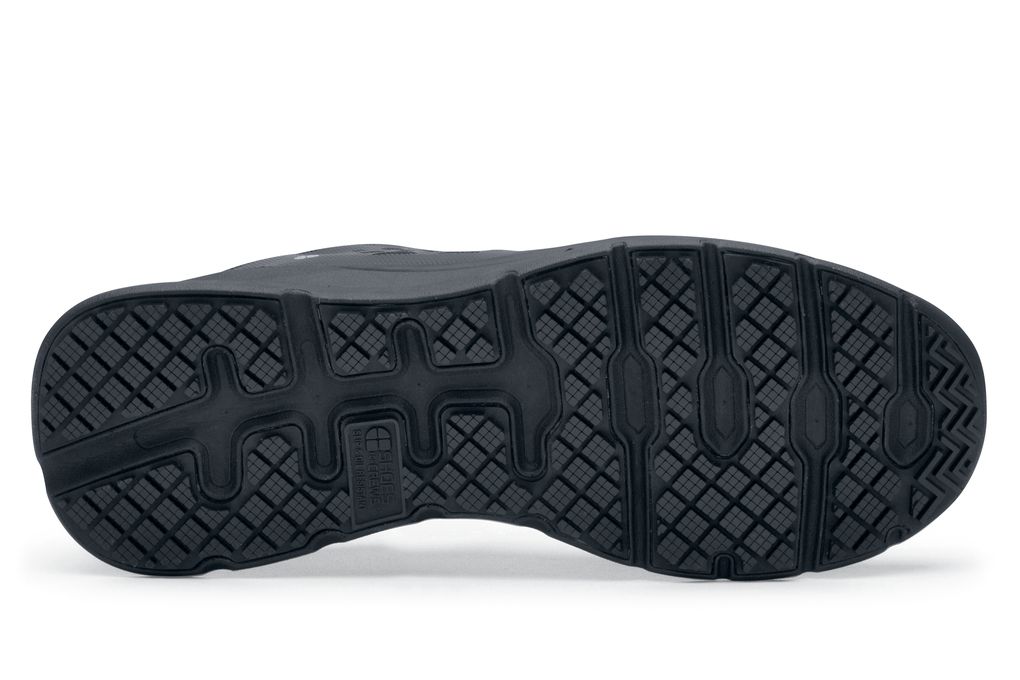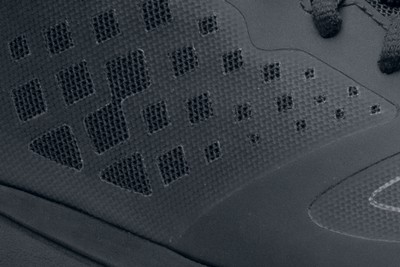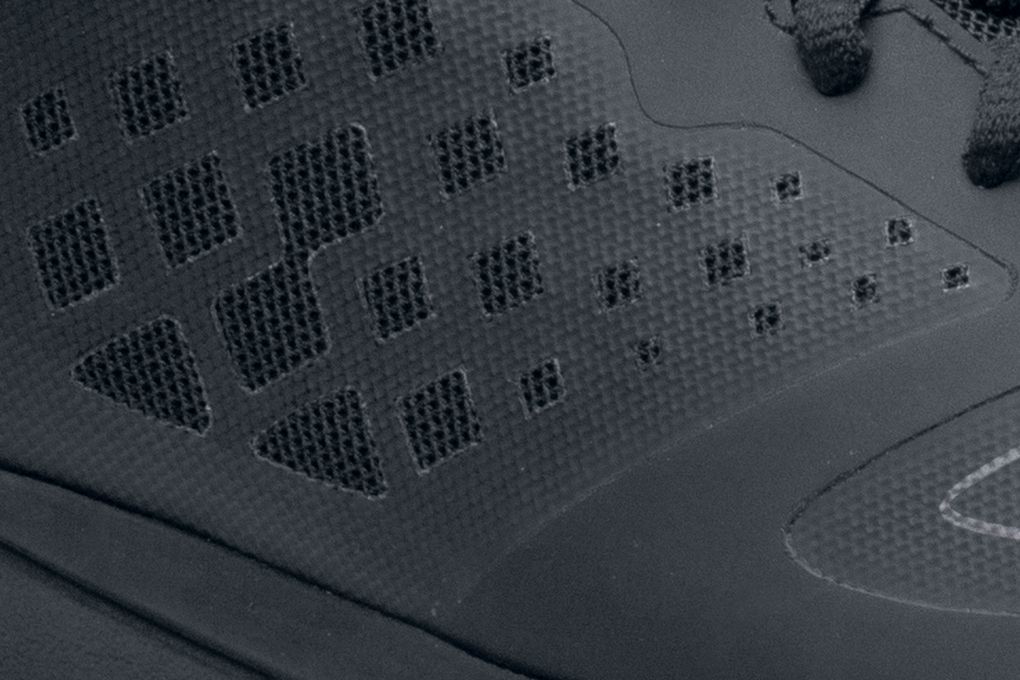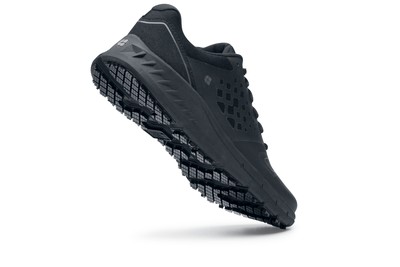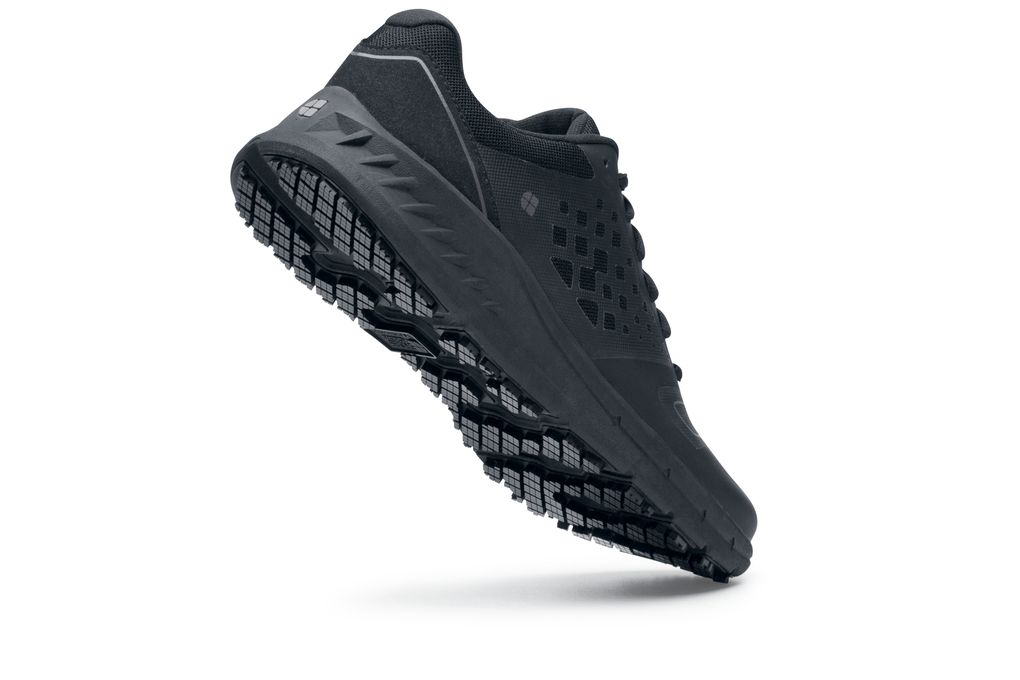 Swift II
Hombres Negro, Estilo #26025
Also Available
Creado sobre una plataforma súper ligera, el Swift combina lo mejor de los estilos deportivos y los elementos protectores para mantenerlo seguro, incluyendo las suela flexible antideslizante, la protección contra tropiezos y la protección contra derrames.
Slip Resistant
Superior SFC slip-resistant outsole.
Resistente al agua
Treated to repel liquids from the surface.
Extra Cushioning
La suela con nueva tecnología y construcción acolchada le agregan confort.
Ajuste natural
A default fit for most sizes of feet.
Lightweight
Lightweight foam compound that makes each step easier.
SpillGuard (Protección contra derrames)
A protective membrane lining that wards off hot liquids.
TripGuard (Protección contra tropiezos)
Decreased trip hazard zone to allow fluid movement between slippery environments.
Suela flexible
Groove pattern on the outsole that provides comfort by mimicking the foot's natural movement.
Other Features
El collar y la lengueta acolchonados
Plantillas acolchonadas removibles
Antideslizante
Peso (por zapato): 10 oz.
Seamless, easy to clean one-piece construction
Super lightweight synthetic mesh with SpillGuard
Exoskeleton construction for extra comfort and support
My feet require more support than these shoes give but they're very durable/strong for only weighing 10 oz. all most like wearing sandals which I could never do. I think if I was younger these shoes would be fine but they're not for my age. I'm 59 and have worked in the restaurant industry my whole life. Lots of long days and double shifts so I again need more support.
Kevin Richardson November 14, 2017
I am a long time customer and these shoes are light and strong. I am a full time worker so I spend the day on my feet. These shoes are like wearing a pair of athletic shoes. They reduce leg pain and are durable.
Charlie Jacobs Crew chief October 29, 2017
I've bought the original Swift's for years and loved them. They were extremely comfortable and could wear them for a 12 hour shift and my feet never hurt. Unfortunately I can not say the same about the Swift 2. The shoes are comfortable for the first 5-6 hours, but then my feet are hurting. I wish you'd bring back the original Swift.
Autumn Berry Server August 21, 2017
It seems your shoes have changed dramatically. I did like the heavier material used in the past as well as the WIDE being WIDE. These, although labeled WIDE, are not as WIDE as your shes used to be. This could be style specific. Otherwise they do serve their purpose of being non-slip which is the number one reason I have purchased Shoes For Crews for so many years. If you like very light shoes with minimal foot support (Arch support is good- entire foot support is lacking to me)- this is a good shoe for you.
Chris Luddeni Dietary Director July 26, 2017
Material very thin and very lite weight, felt like on my barefoot the whole time and excellence support.
Jackson Tsang Sushi Chef June 23, 2017