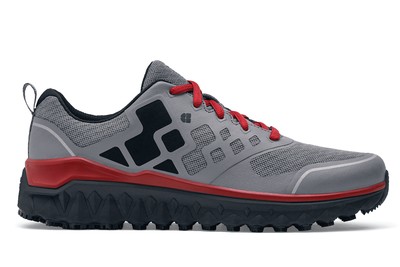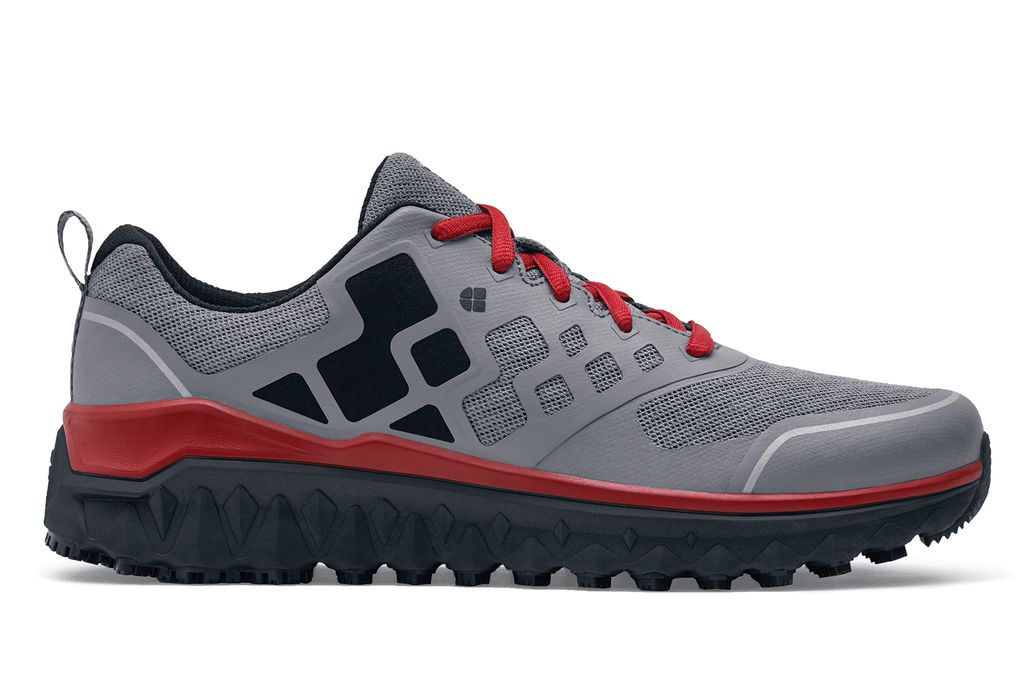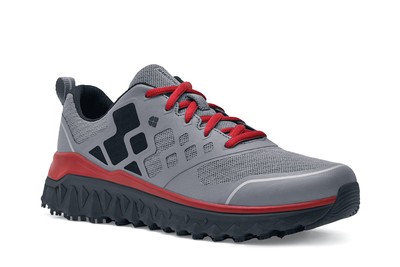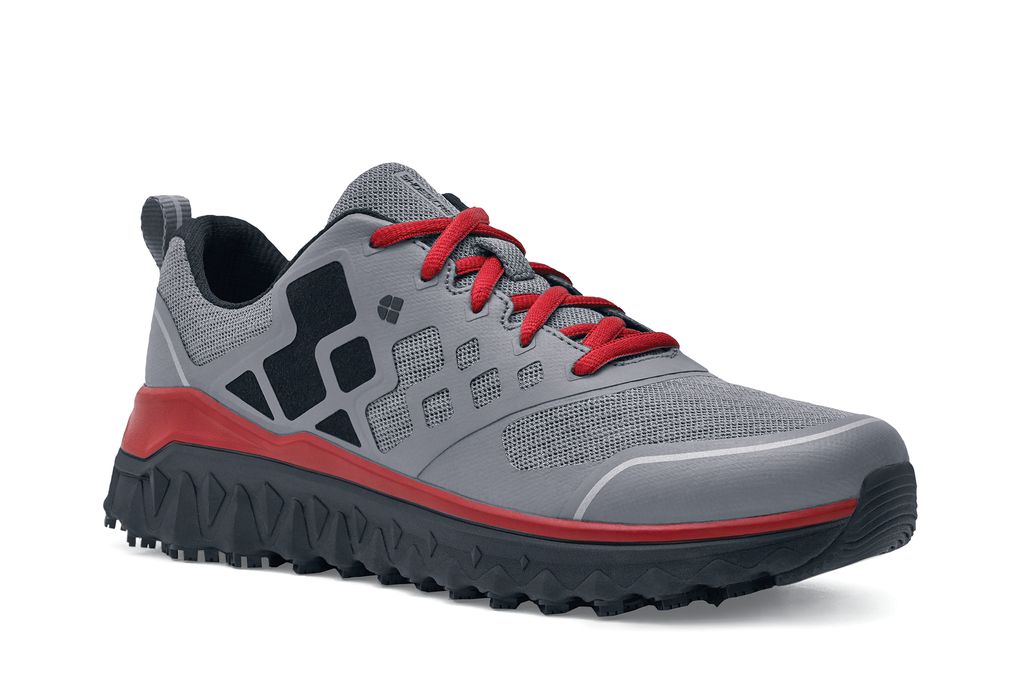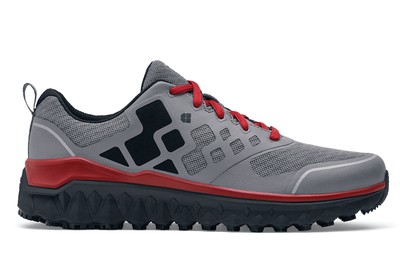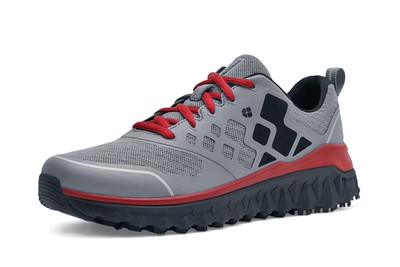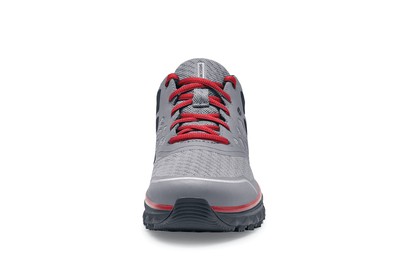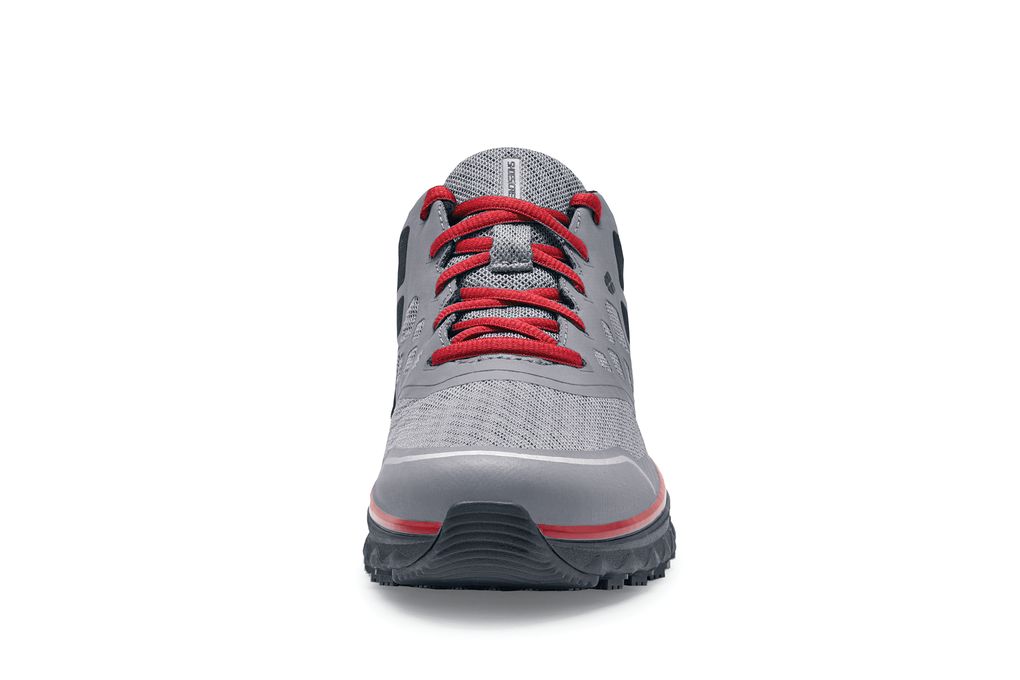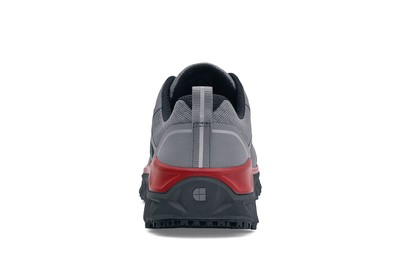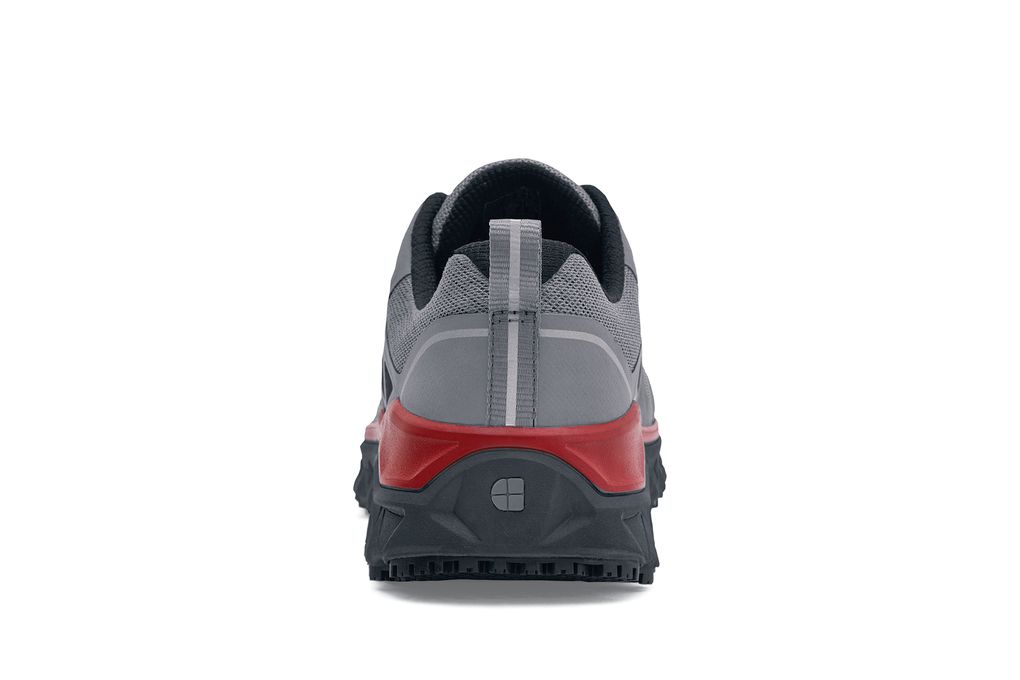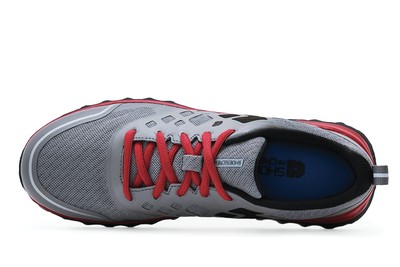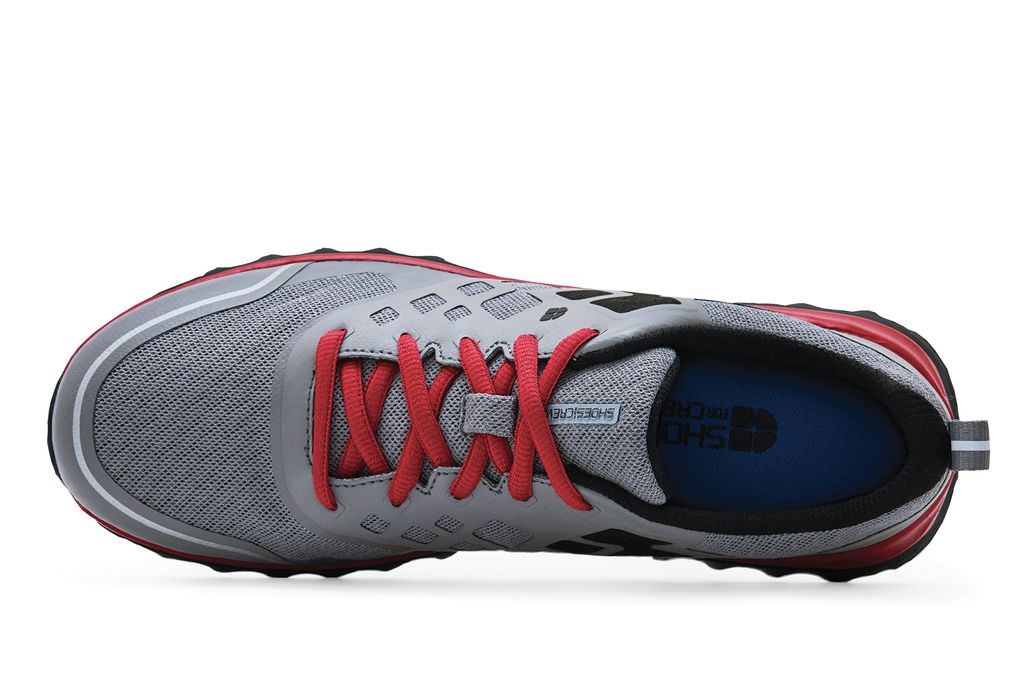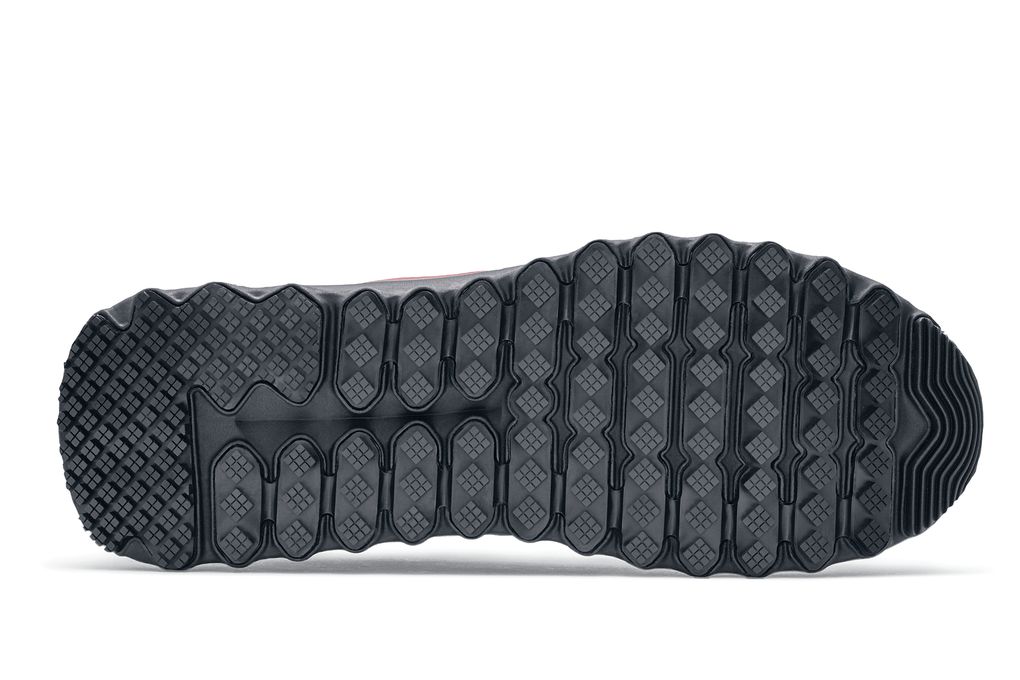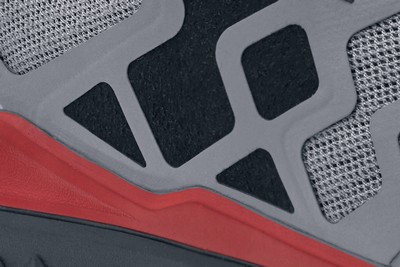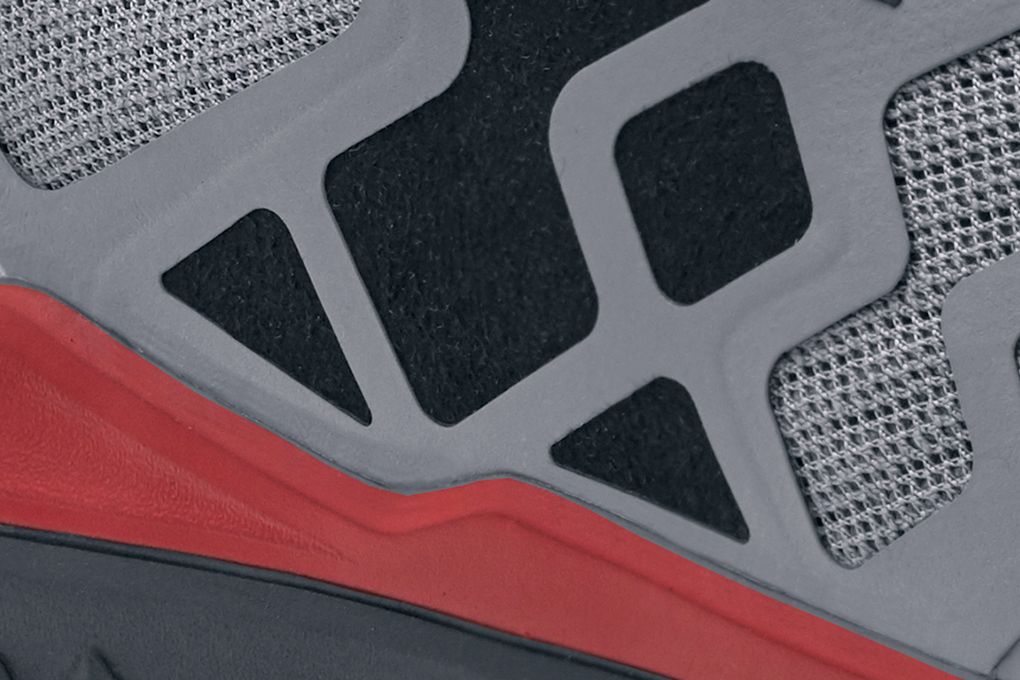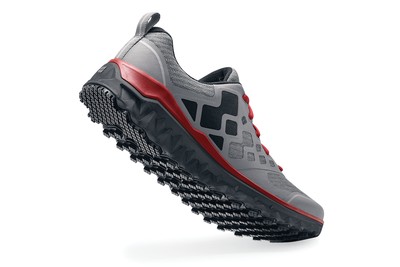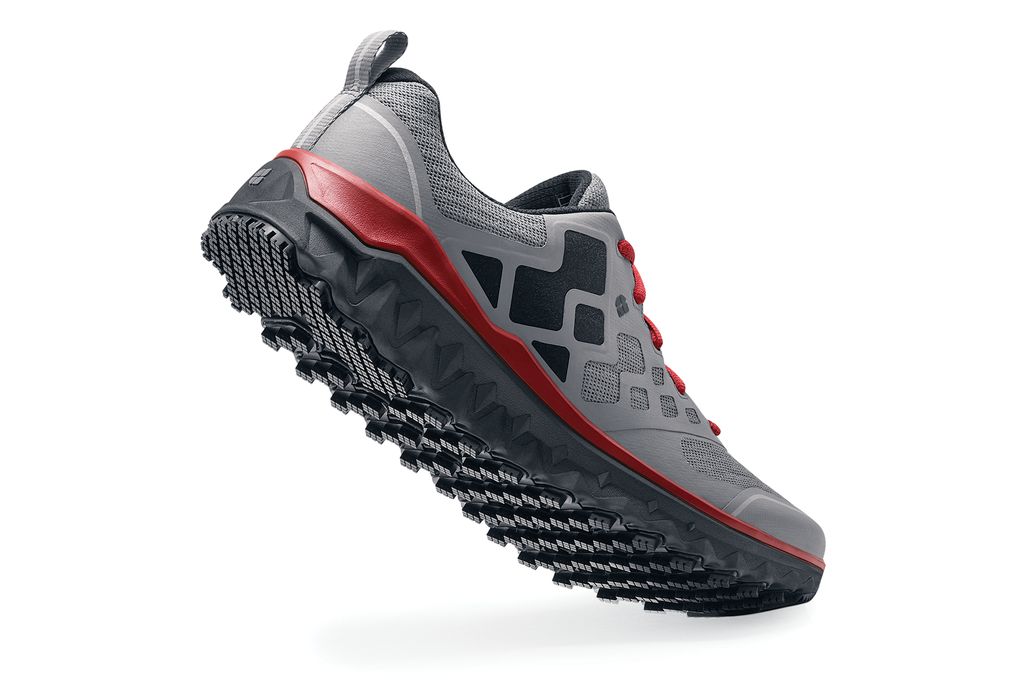 Bridgetown
Hombres Gris + Negro, Estilo #26187
Nuestra nueva versión del zapato de trabajo tiene todos los elementos de seguridad que necesita para regresar a casa sin lesiones, con un diseño liviano y rendimiento deportivo. Uno de los zapatos más cómodos que puede elegir.
Resistente al agua
Treated to repel liquids from the surface.
Extra Cushioning
La suela con nueva tecnología y construcción acolchada le agregan confort.
Ajuste natural
A default fit for most sizes of feet.
Hoverlite (Liviano)
Compuesto de espuma liviana que hace que cada paso sea más ligero.
Con ventilación
Strategically placed openings to help keep feet cool.
SpillGuard (Protección contra derrames)
A protective membrane lining that wards off hot liquids.
TripGuard (Protección contra tropiezos)
Decreased trip hazard zone to allow fluid movement between slippery environments.
Suela flexible
Groove pattern on the outsole that provides comfort by mimicking the foot's natural movement.
Zone Traction (Tracción por zona)
Combinación de diseño de hendiduras SFC específicas para el entorno en todas las suelas con nuevo rendimiento.
Resistente a obstrucciones
Wider spaced traction lugs don't let dirt and debris get stuck in the outsole.
Other Features
Plantillas acolchonadas removibles
Peso (por zapato): 10.4 oz.
Antideslizante
Clog-resistant outsole with ZoneTraction and TripGuard
Super lightweight with extra cushioning
Synthetic mesh with protective SpillGuard membrane
The Bridgetown shoe is a step down and comfort from the marathon but it is a great alternative for a less bulky shoe. I did not care for the red and green person once I ordered them in immediately exchange them for the black that look much better .
Charles Vellier Salesperson July 3, 2017
Very comfortable,lightweight,nice style, slip resistance excellent. Do recommend. Would purchase again.
Reid Nash June 16, 2017
The only thing that I disagree with is this. The picture of the shoe color shown Grey Orange and black. But when my shoes arrived the color is Grey Red and black. That I didn't like. Other than that the shoe is perfect for me. They look stylish and expensive especially with all the heads turning when I walk by. Hopefully they will add the colors Grey Orange and Black.
Kevin Jones Dish Washer June 2, 2017
Very comfortable shoe, for as many hours that I'm on my feet.. highly recommended
RJ Tiller May 20, 2017