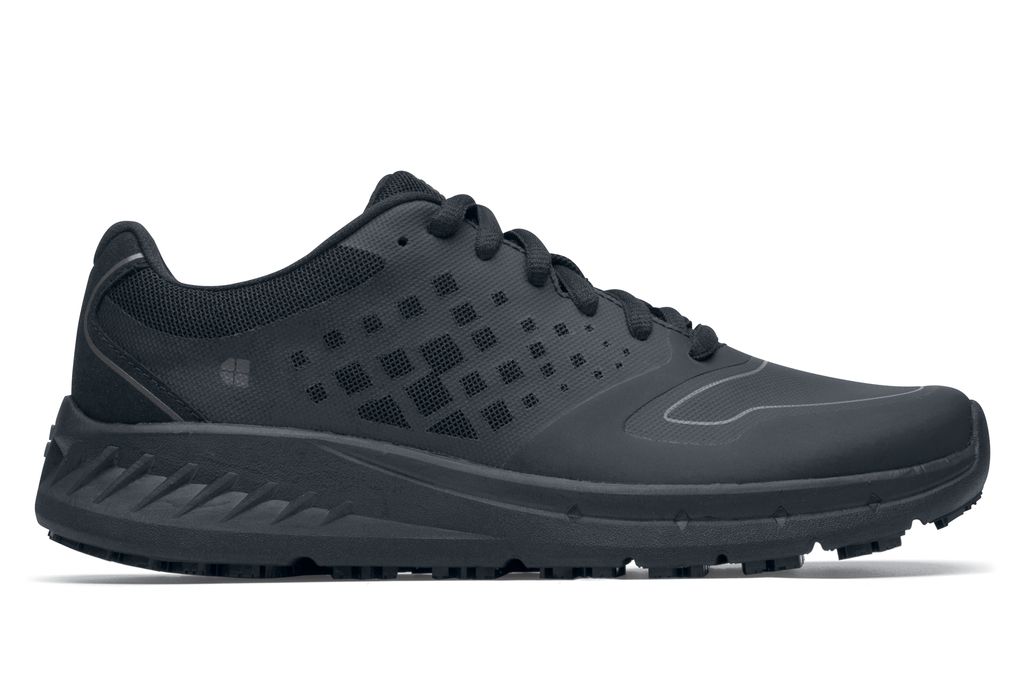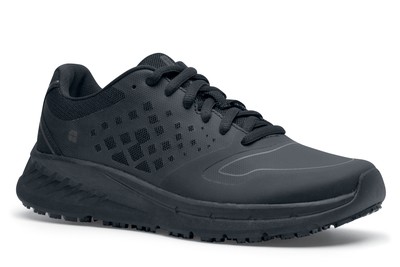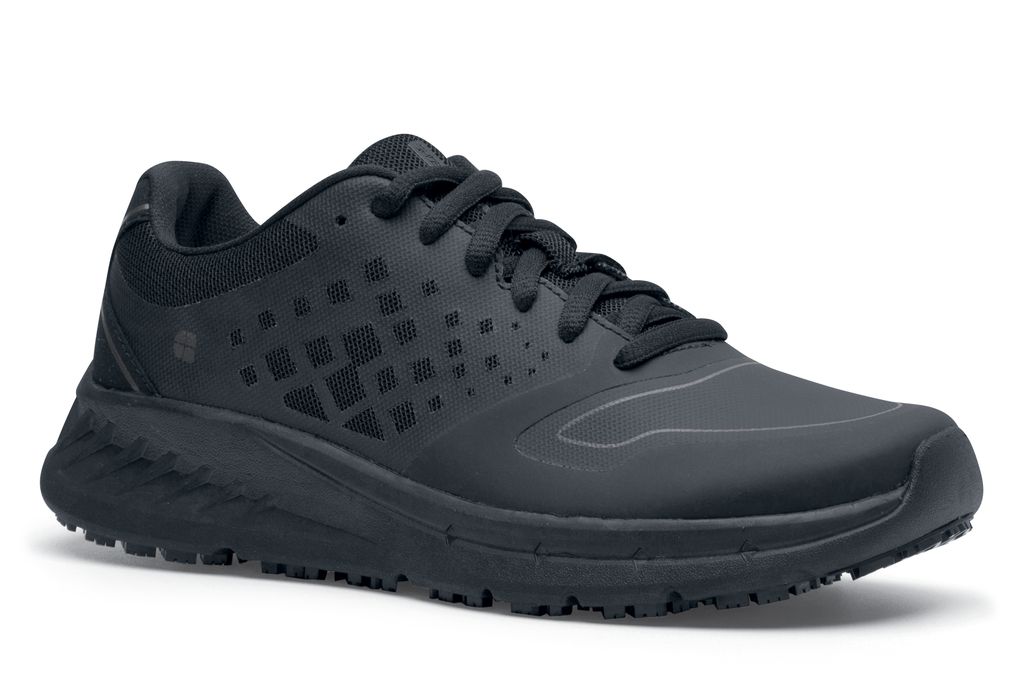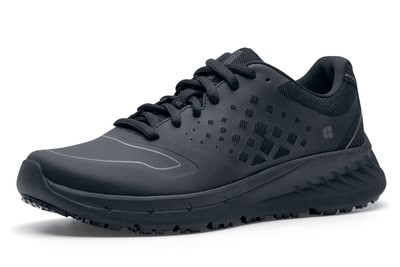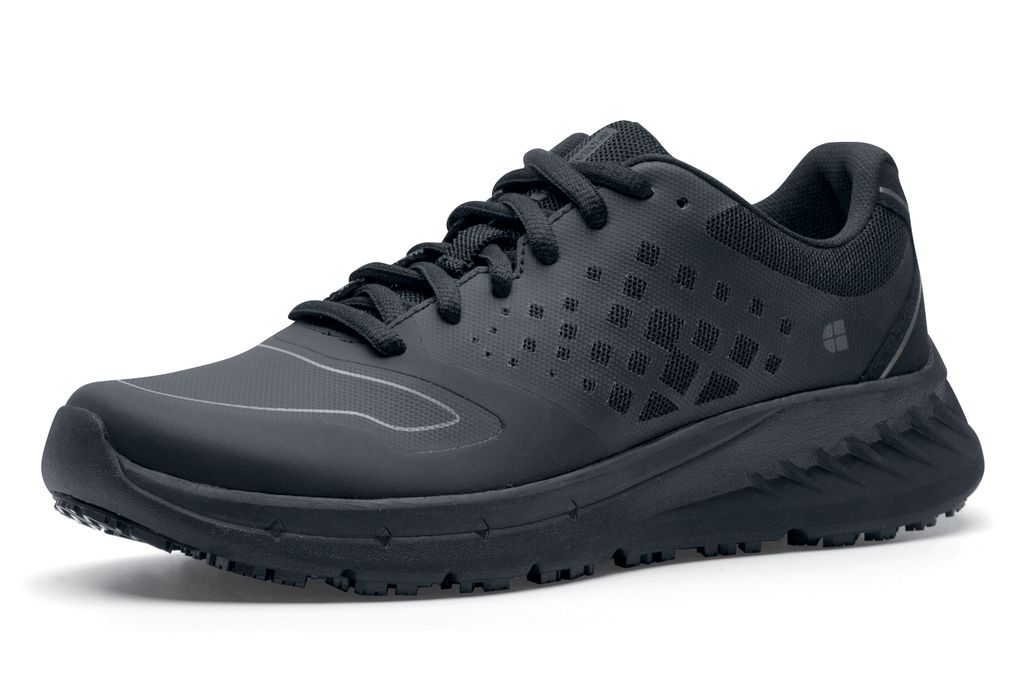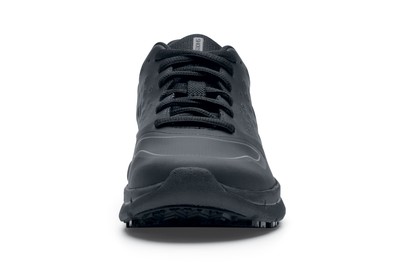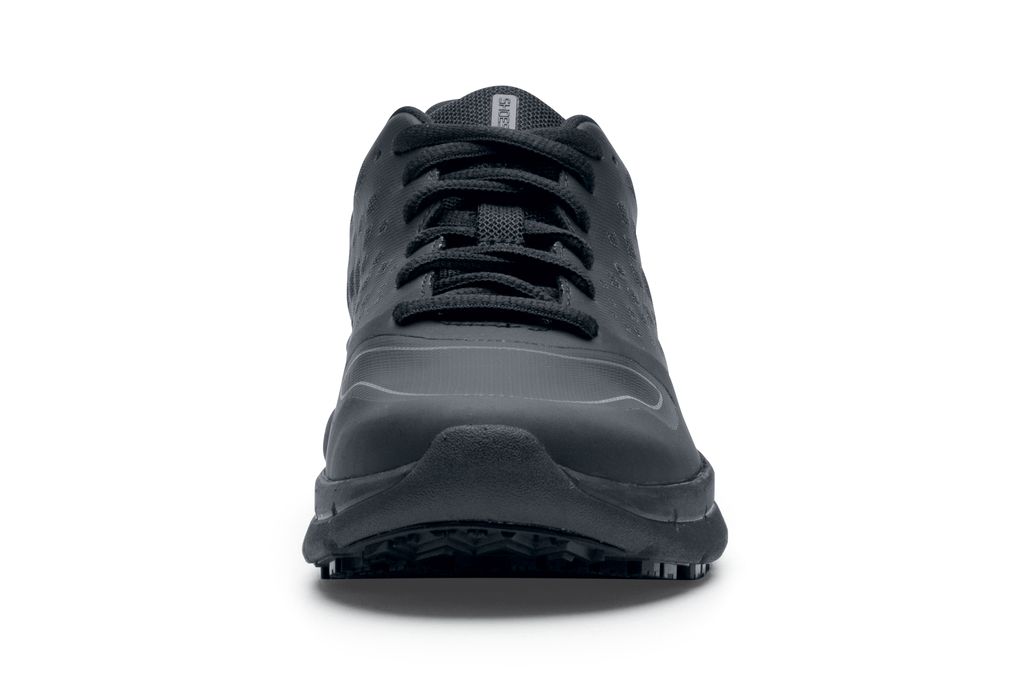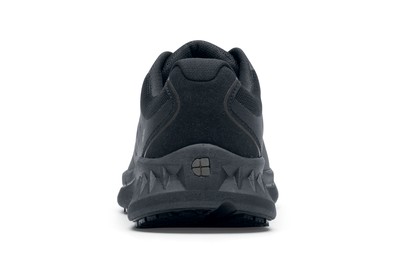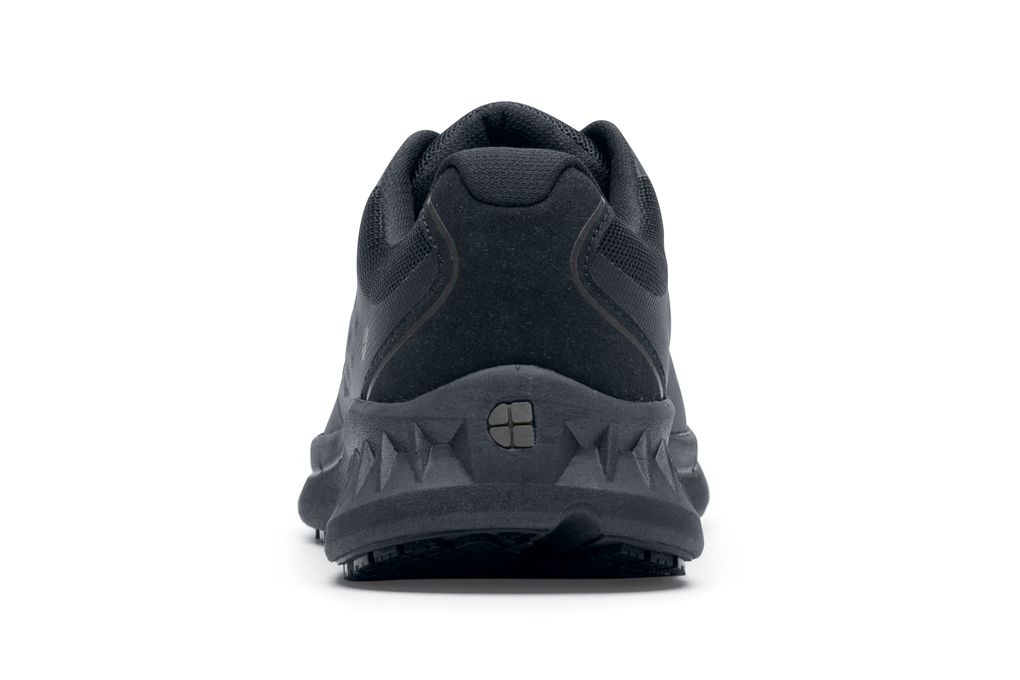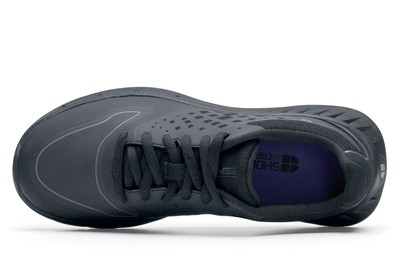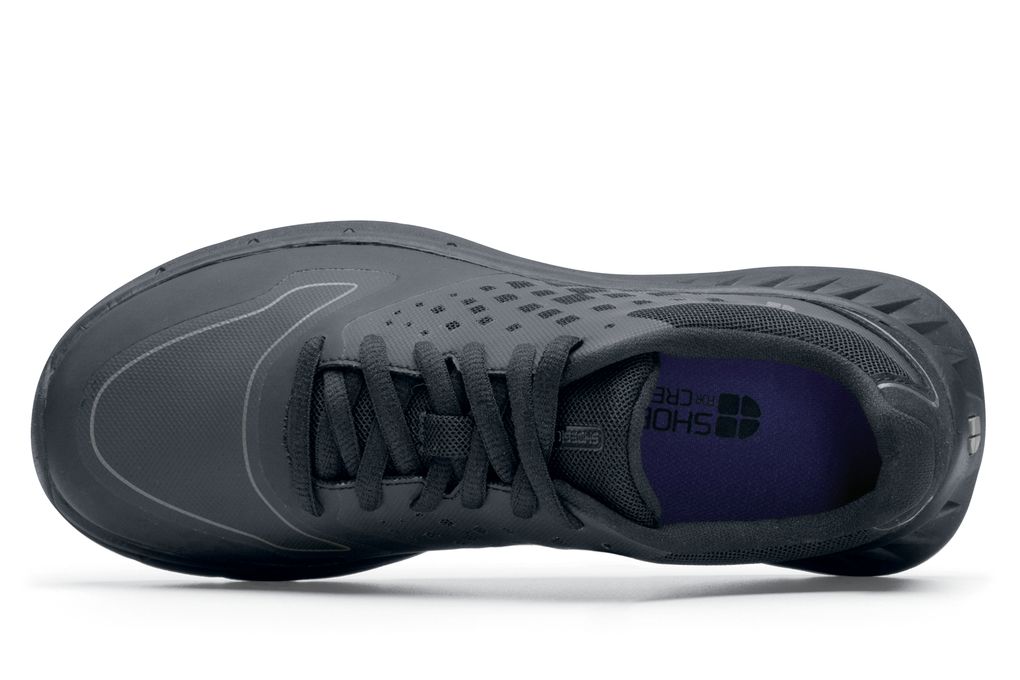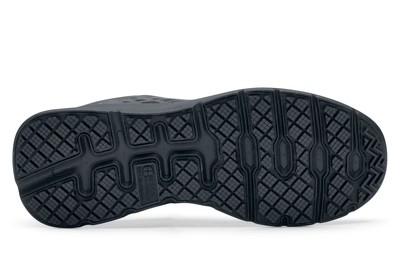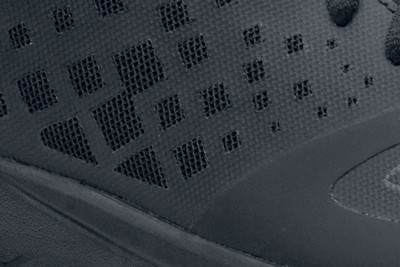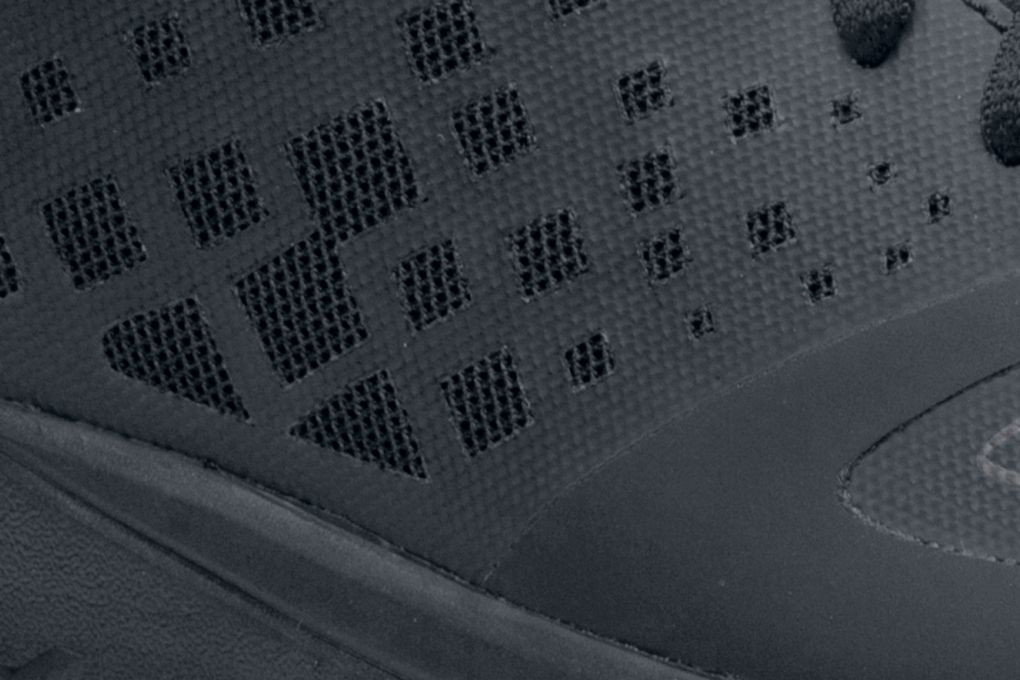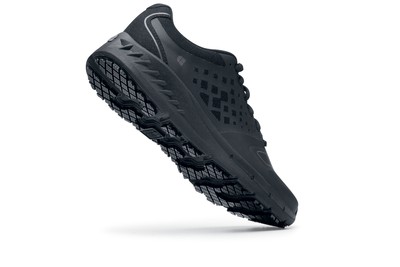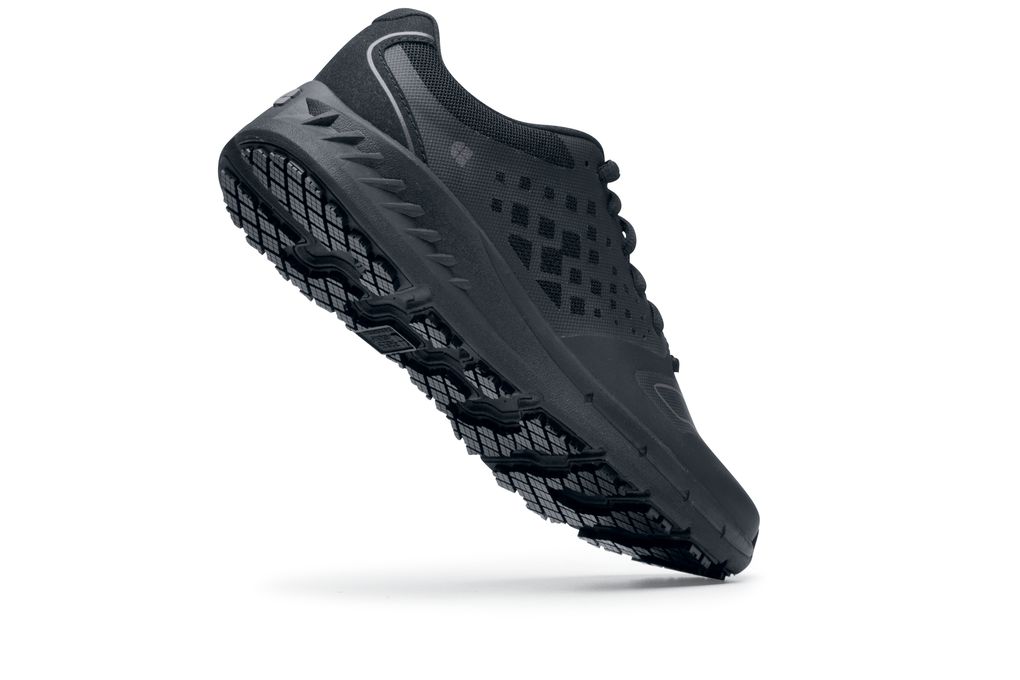 Flair
Mujeres Negro, Estilo #26410
Also Available
En ocasiones pareciera que está corriendo un maratón, entre las estaciones y la cocina. Use el Flair para una sensación de acolchado adicional sobre una base con suela flexible antideslizante.
Resistente al agua
Treated to repel liquids from the surface.
Ajuste natural
A default fit for most sizes of feet.
SpillGuard (Protección contra derrames)
A protective membrane lining that helps ward off hot liquids.
TripGuard (Protección contra tropiezos)
Decreased trip hazard zone to allow fluid movement between slippery environments.
Suela flexible
Groove pattern on the outsole that provides comfort by mimicking the foot's natural movement.
Other Features
Plantillas acolchonadas removibles
Peso (por zapato): 8.2 oz.
Antideslizante
Construcción de una pieza, sin costuras, fácil de limpiar
Malla sintética súper ligera con protección contra derrames
Construcción externa que brinda comodidad y soporte adicionales
I choose this shoe because it is very Light Weight and comes in Wide, This is my second pair, the first lasted one year, being used 5 days a week for 7 hours a day.
Elayne Nelson Food Server June 11, 2018
I always buy wide width or men's size since they're wide is more than women. These are very comfortable even after being on my feet most of my day. I've ordered SFC for probably 20 years and will never buy from anywhere else. It doesn't matter what style I buy they last for a very long time.
LINDA JABKIEWICZ Cafeteria Manager May 29, 2018
I work in a vet clinic and am on my feet for 10 to 14 hour shifts. These shoes help me get through the day. My feet are very wide and I normally have trouble finding shoes that fit. These are as close to perfect as I can get. Getting pulled on wet soapy floors is no problem. Not a single slip. I'll order them again.
Pam Bledsoe May 11, 2018
I have wide feet and have a difficult time ordering shoes online. I've used SFC for many years and usually have no problems but these shoes were a bit to snug so I am returning them and will go with a different style. I will probably order men's since the width is better in mens.
LINDA JABKIEWICZ Cafeteria Manager April 21, 2018
I like this shoe. It felt like I was wearing Slippers on my feet to do my Job well. I will get this shoe again, Thanks.
Diana Craft April 4, 2018