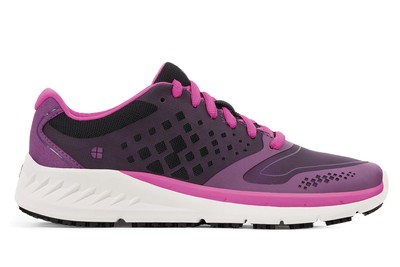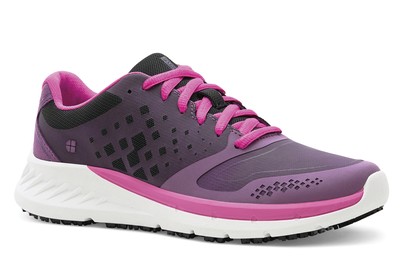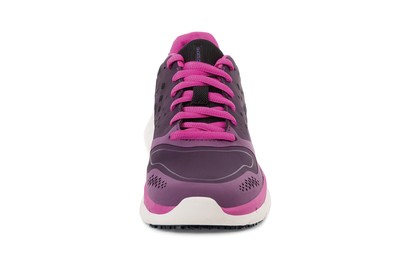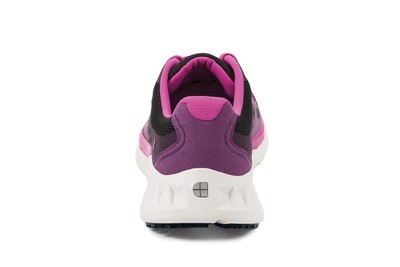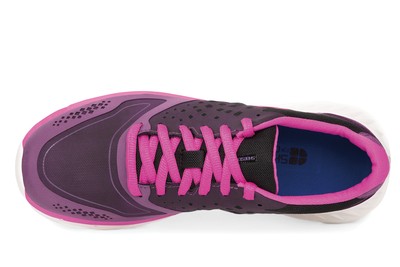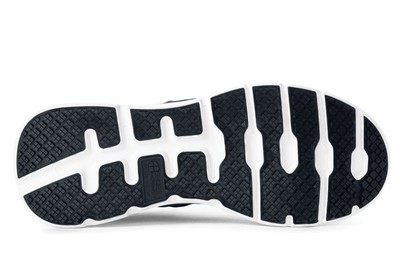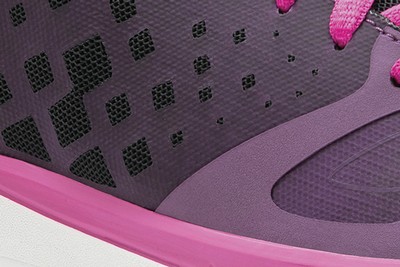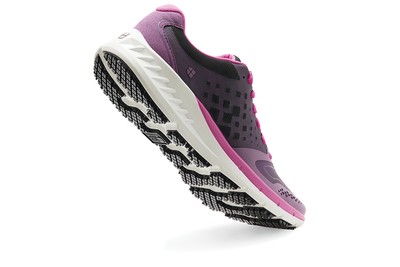 Flair
Mujeres Púrpura, Estilo #28367
Also Available
En ocasiones pareciera que está corriendo un maratón, entre las estaciones y la cocina. Use el Flair para una sensación de acolchado adicional sobre una base con suela flexible antideslizante.
Resistente al agua
Treated to repel liquids from the surface.
Ajuste natural
A default fit for most sizes of feet.
SpillGuard (Protección contra derrames)
A protective membrane lining that helps ward off hot liquids.
TripGuard (Protección contra tropiezos)
Decreased trip hazard zone to allow fluid movement between slippery environments.
Suela flexible
Groove pattern on the outsole that provides comfort by mimicking the foot's natural movement.
Other Features
Plantillas acolchonadas removibles
Peso (por zapato): 8.2 oz.
Antideslizante
Construcción de una pieza, sin costuras, fácil de limpiar
Malla sintética súper ligera con protección contra derrames
Construcción externa que brinda comodidad y soporte adicionales
Love them
Darren B May 5, 2018
These are the first shoes that fit my feet in many years actually are comfortable to wear all day long. My employer reimburses me for shoe purchases and I will be buying again next year.
Annette B Cafeteria Worker March 25, 2018
They fit wonderfully! Very cute and comfortable. I love them!
Kaila W March 25, 2018
Besides being super adorable these shoes are very comfortable and the slip resistance is great! Our floors are sometimes very slippery but with these shoes I can work with confidence knowing I will not fall. The only downside is they only lasted about 6 months before having to replace them.
Brittany B March 14, 2018
Great lightweight shoe but not designed for 8+ hours a day. Being in a casual quick serve restaurant setting, it was a great light weight shoe. I wore the heal support out within a couple months and feet get very hot. Water resistant part, spill guard is nice.
Jana V February 7, 2018