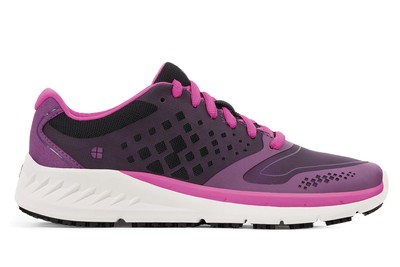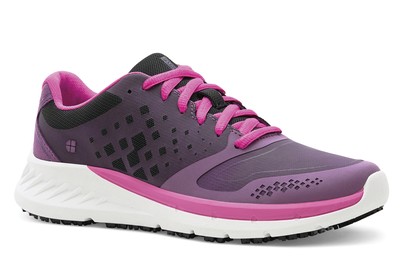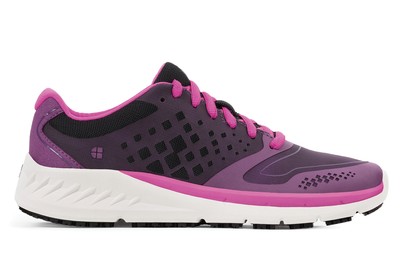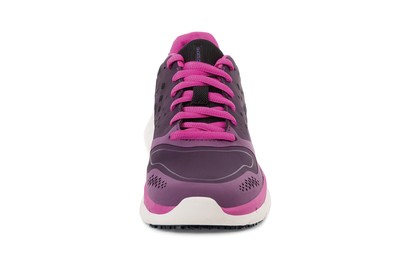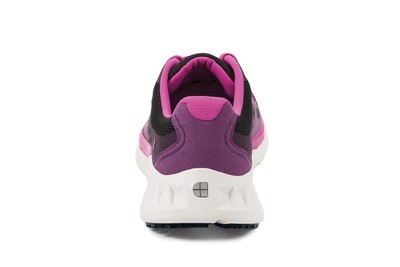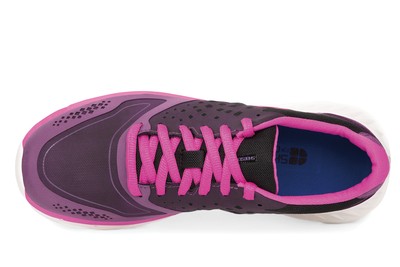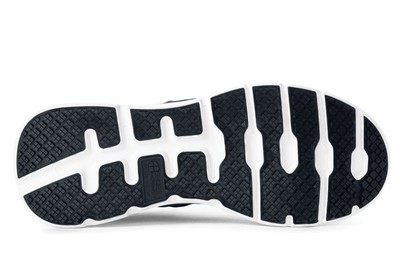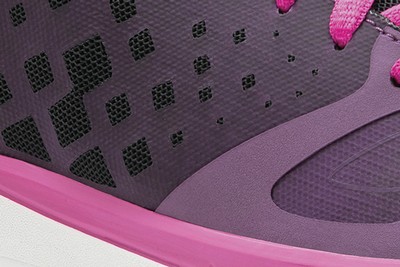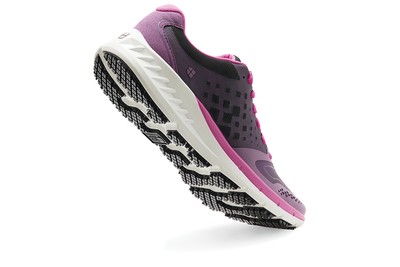 Flair
Mujeres Púrpura, Estilo #28367
En ocasiones pareciera que está corriendo un maratón, entre las estaciones y la cocina. Use el Flair para una sensación de acolchado adicional sobre una base con suela flexible antideslizante.
Resistente al agua
Treated to repel liquids from the surface.
Extra Cushioning
La suela con nueva tecnología y construcción acolchada le agregan confort.
Ajuste natural
A default fit for most sizes of feet.
Lightweight
Lightweight foam compound that makes each step easier.
SpillGuard (Protección contra derrames)
A protective membrane lining that wards off hot liquids.
TripGuard (Protección contra tropiezos)
Decreased trip hazard zone to allow fluid movement between slippery environments.
Suela flexible
Groove pattern on the outsole that provides comfort by mimicking the foot's natural movement.
Other Features
Plantillas acolchonadas removibles
Peso (por zapato): 8.2 oz.
Antideslizante
Seamless, easy to clean one-piece construction
Super lightweight synthetic mesh with SpillGuard
Exoskeleton construction for extra comfort, support
I bought the pink and the men's gray and yellow,want to buy the gray and purple soon!!!
Bronwyn Goehle August 13, 2017
I have a metal plate in my foot and it makes buying shoes extremely hard and most of them are on comfortable this is the one shoe that I have found that is comfortable all the way around and it has a great look to it I am going to buy another pair since my other one is getting worn out so excited to have these shoes and they are so comfortable with the memory foam insole
Melissa Swift AGM August 4, 2017
Truely a very comfortable shoe.
Gayl Wolf Bakery Clerk June 28, 2017