Old School Classic III - Leather
is rated out of
5
by
17
.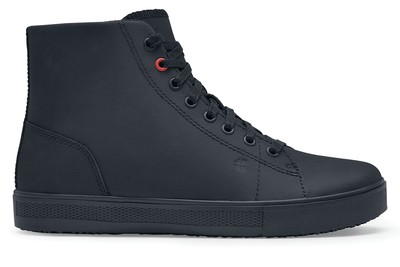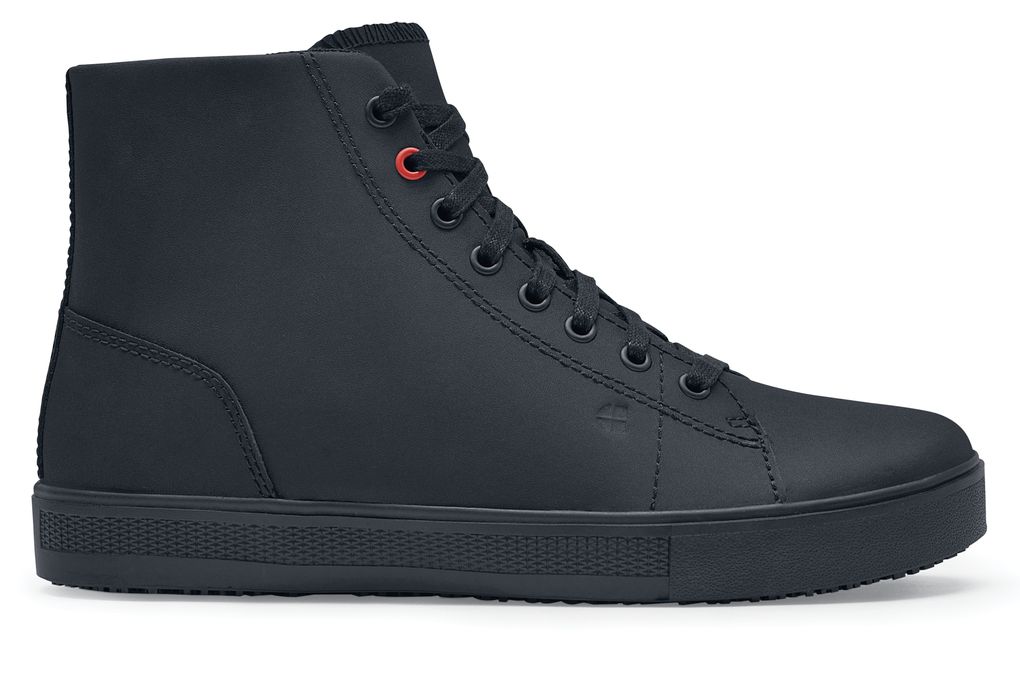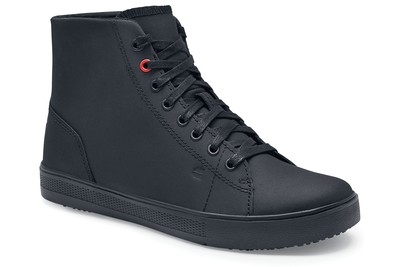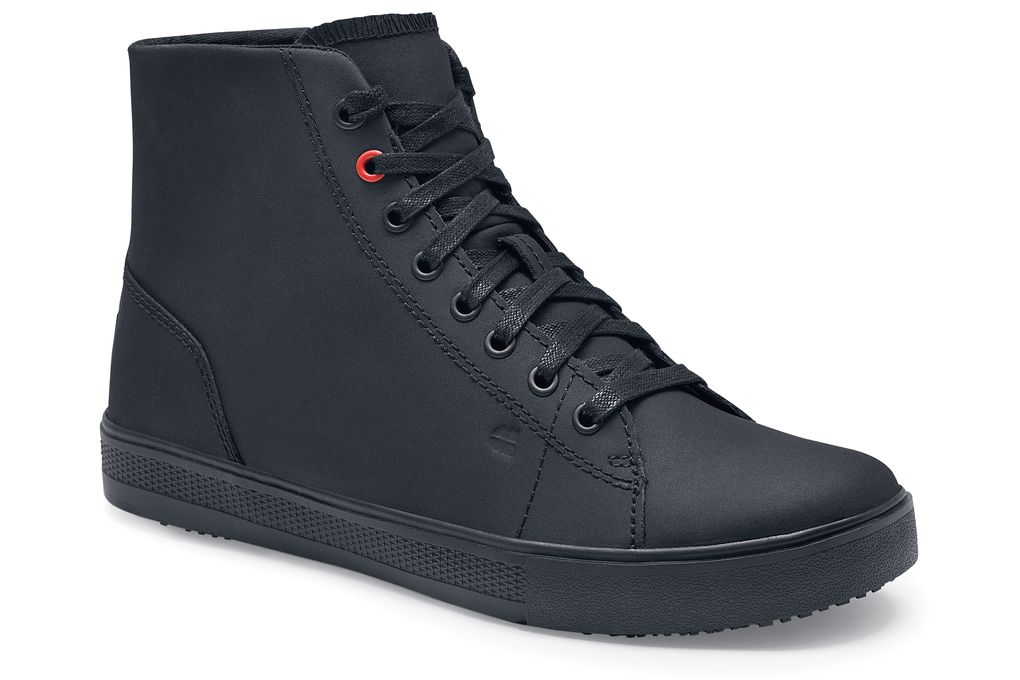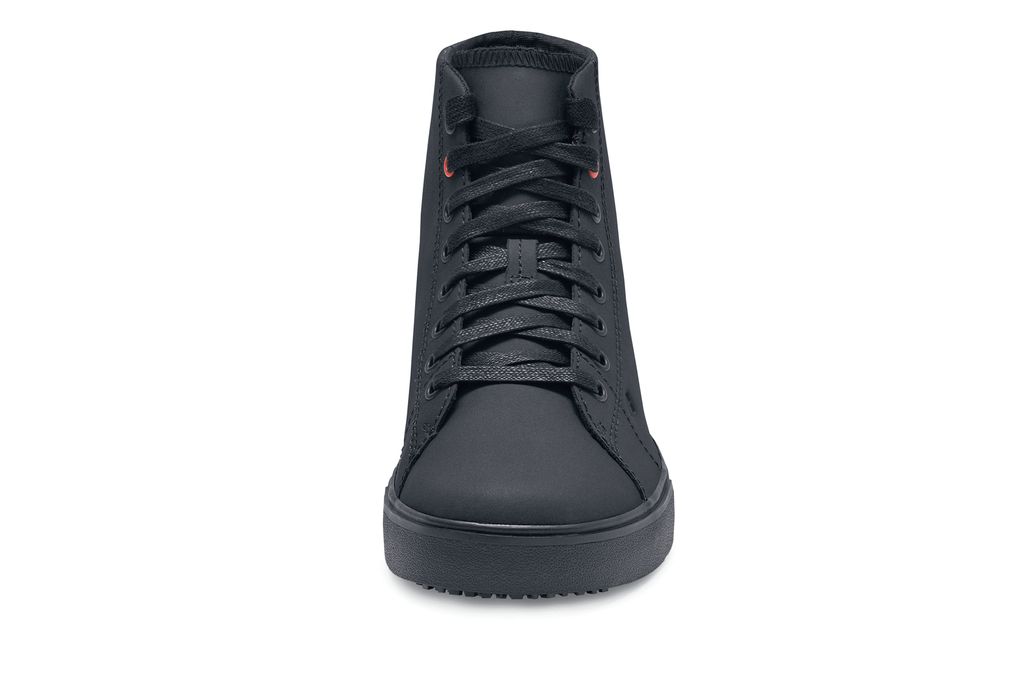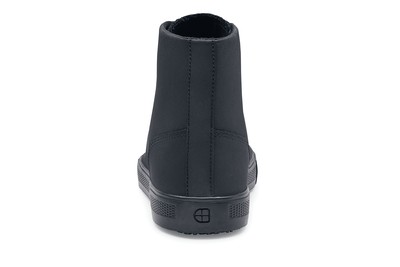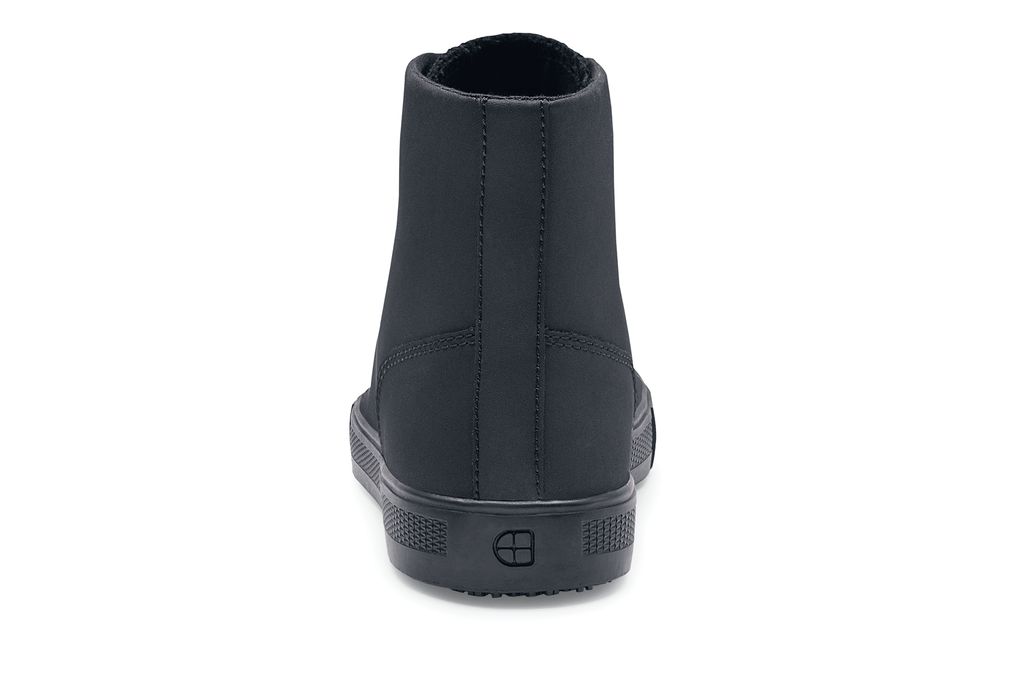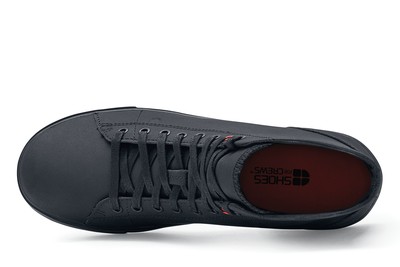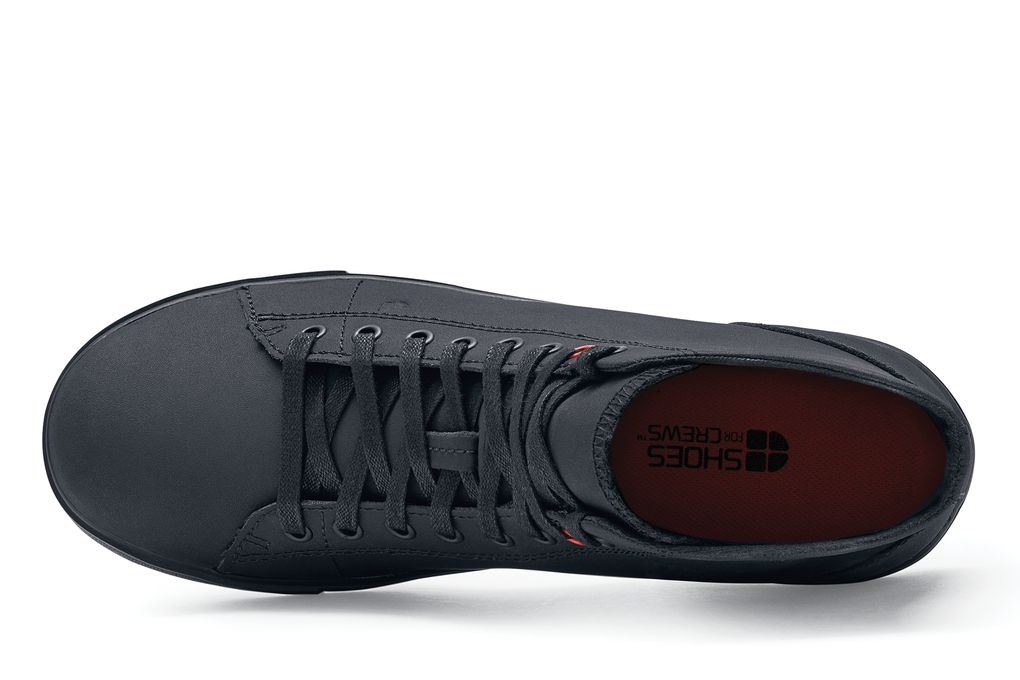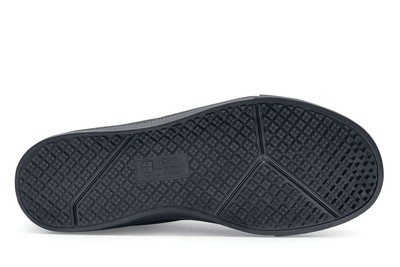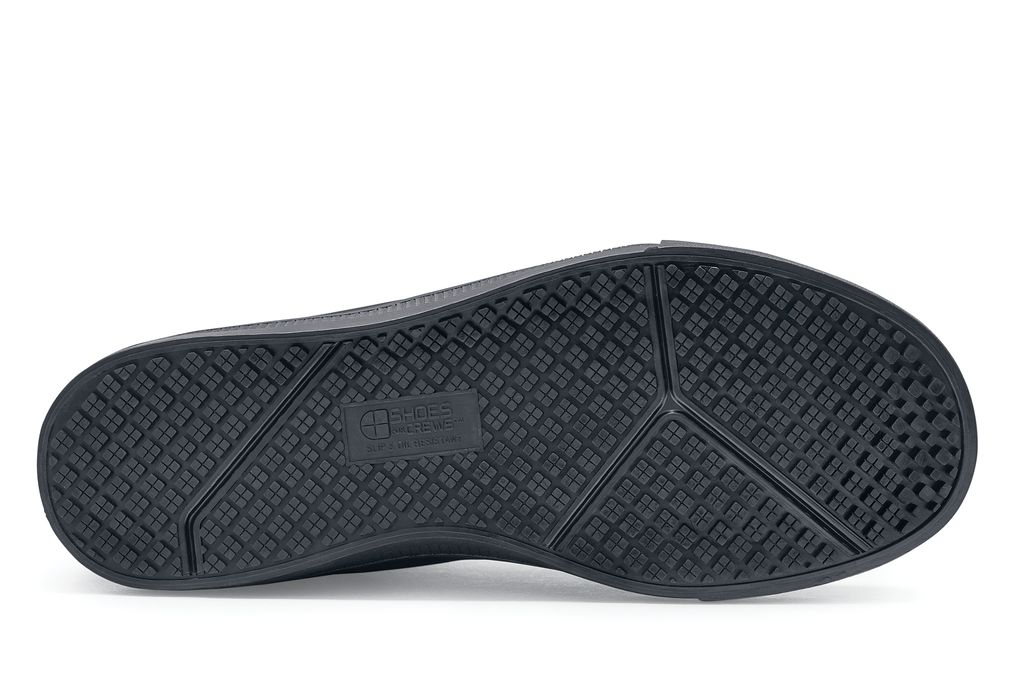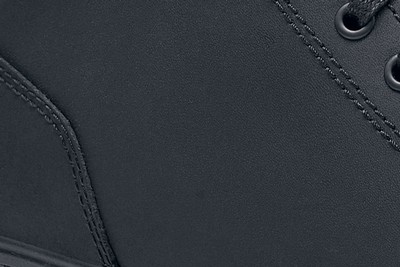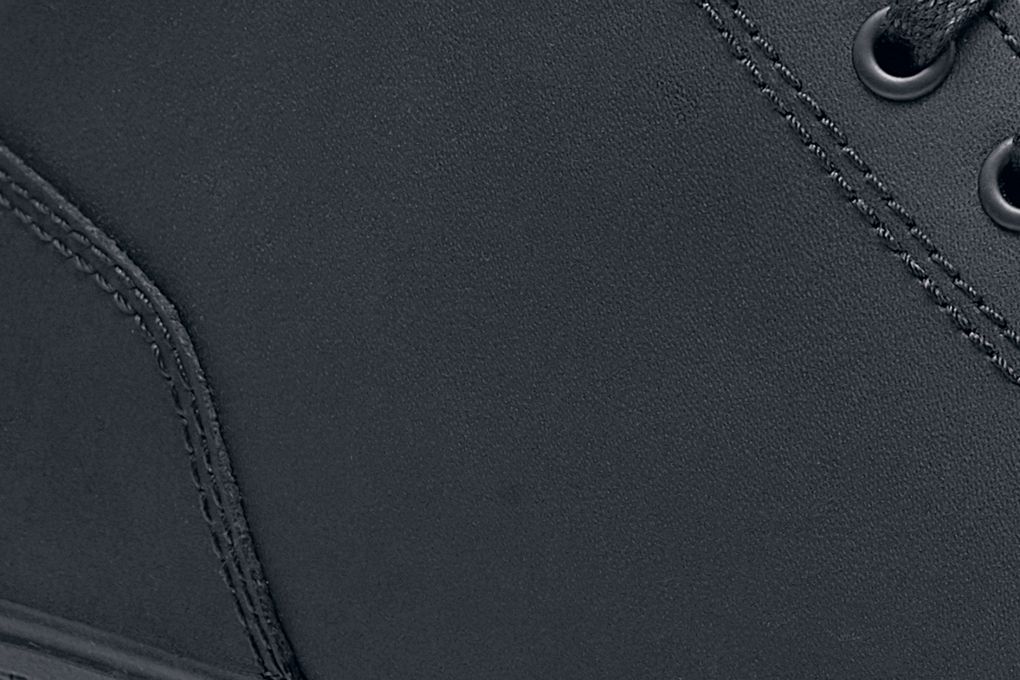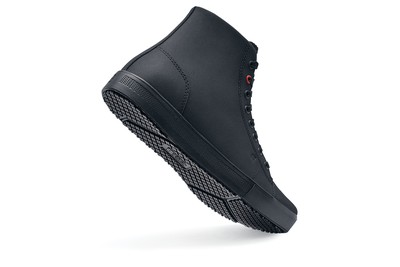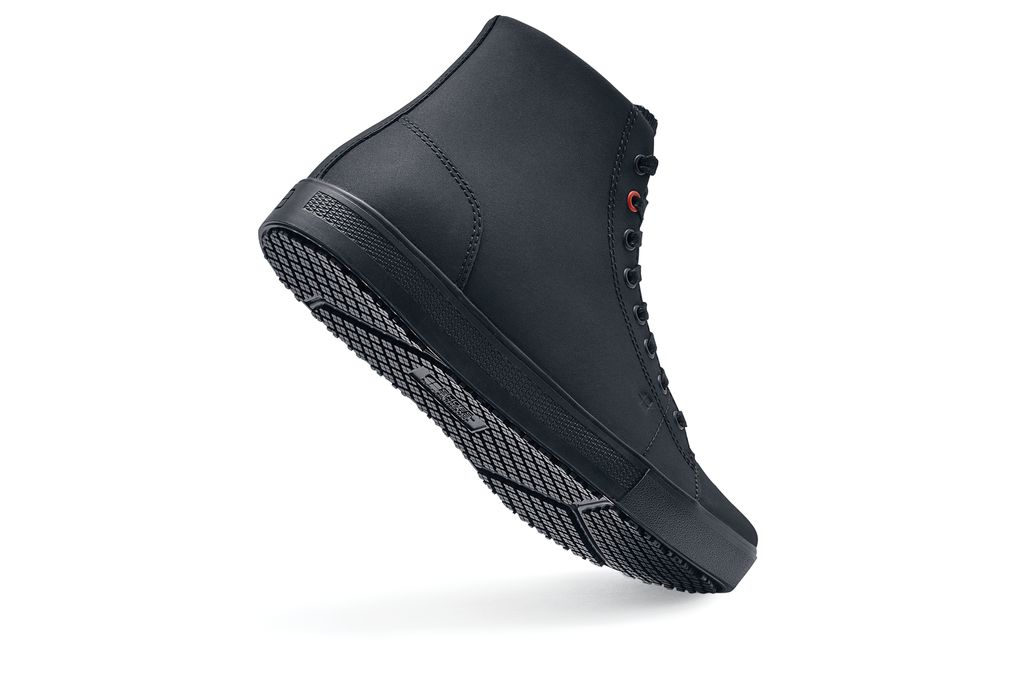 Old School Classic III - Cuero
Hombres Negro, Estilo# 36847
Precio Después de Descuento
$45.00
| | |
| --- | --- |
| Precio | $59.98 |
| Sale Discount | - $14.98 |
| Precio Después de Descuento | $45.00 |
Description and features:
Con un parecido al clásico tipo bota, nuestro zapato de trabajo va más allá para mantenerlo cómodo y seguro con capacidad antideslizante, protección contra tropiezos y un grueso acolchado.
Antideslizante:
Resistente al agua: Treated to repel liquids from the surface.
Coussin additionnel:
Also Available
Rated 4 out of 5
by
BRYAN W.
from
I had the Old School II that I used for a motorcycle commuting shoe that I didn't have to change out once I got to work. It worked perfectly in that respect and looked good under jeans or khakis. They had that low key Converse high top style that I liked. They wore out entirely, prompting me to order a pair of the Old School III. This iteration looks more like a slim work boot than an old school high top sneaker. I like the style of the 2 much better and hope SFC reverts back to the street shoe and away from the work boot look. The 3 does have a more quality feel, going for smooth leather over the textured dashboard-look leather on the 2. The 3 could also use slightly more arch support but it's not a deal breaker for me.
Date published: 2017-05-05
Rated 5 out of 5
by
B P.
from
I am 6'2" and 400 pounds. I work eleven hours a day on concrete on my feet. I have Fred Flintstone feet, narrow at the heel really wide at the toes. I usually wear a New Balance shoe that costs well over $100 with special inserts for super high arches. I usually replace the insoles every other month and the shoes every six months if I'm lucky. My shoes usually wear out at the sides and my ankles roll to the outside. I bought these shoes because they were on sale as a goof. The first day I put these shoes on I was immediately impressed by how comfortable they were. They rubbed my fourth tow a little the first two days but settled down after that. I didn't change out to my special inserts for three months they were so comfortable. I LOVE THESE SHOES! I have bought extra as backups in case they discontinue them. Try them out. They are awesome.
Date published: 2017-12-25
Rated 4 out of 5
by
Danny W.
from
Best slip resistance ever. I was drifting around corners in my old shoes now I can stand in water, grease, oil, dirt, trash nothing stops these shoes. But be careful taking them off. As durable as these are they still suffer from the same downfall as the shoes they are based off namely the lining inside will come apart when your taking them off. Please reenforce this part on the next run of these and you have 5 stars. Thank you much.
Date published: 2017-07-14
Rated 3 out of 5
by
Daniel W.
from
these are probably the most comfortable pair of shoes i have gotten from SfC. they have a great look, easy to keep clean. cons- the laces snapped within a few weeks, ans from day one until now, (3-ish months later) the black dye runs onto my socks and feet. thankfully i don't care about the color of my work socks, because they are all splotchy now.
Date published: 2018-01-19
Rated 5 out of 5
by
anthony l.
from
I have been buying shoes from Shoes for Crews for over 5 years and I have always been satisfied but recently I purchased a shoe that out worked al of the shoes I have ever purchased. I want more for my whole crew but the supply is limited. Please bring this one back. Sincerely, A loyal customer
Date published: 2018-02-09
Rated 4 out of 5
by
Jared S.
from
Although these shoes are comfortable, the only issue is how the back of the shoes do not have a pull up strap to help get them on. If you are in a rush, the back leather crushes down as trying to get your foot in. Great shoe overall, might have to sew my own back pull up strap.
Date published: 2017-12-23
Rated 5 out of 5
by
Thomas H.
from
I went from near-iceskating everyday on the greasy floors in the kitchen to being able to walk normally, even on wet floors. The amount of padding the shoes had surprised me. Definitely for people who are moving a lot on hard floors or standing for long periods.
Date published: 2017-06-19
Rated 4 out of 5
by
Anonymous
from
I didn't give 5 stars because within the same week I had broken the laces on both shoes. They'd lasted about four months before the eyelets wore the laces through. Otherwise great shoe
Date published: 2017-08-25