Freestyle II
is rated out of
5
by
42
.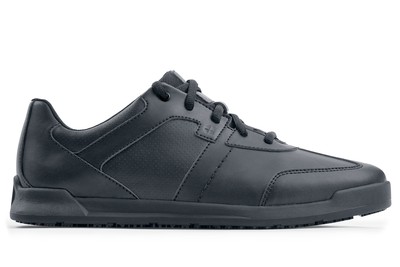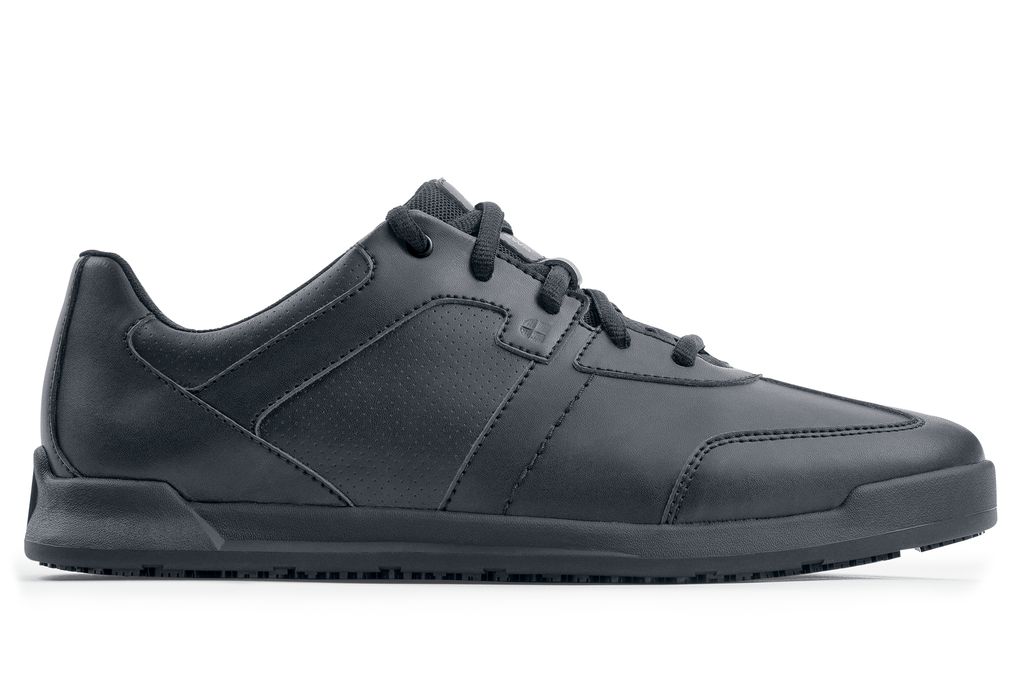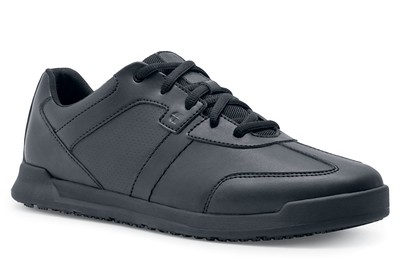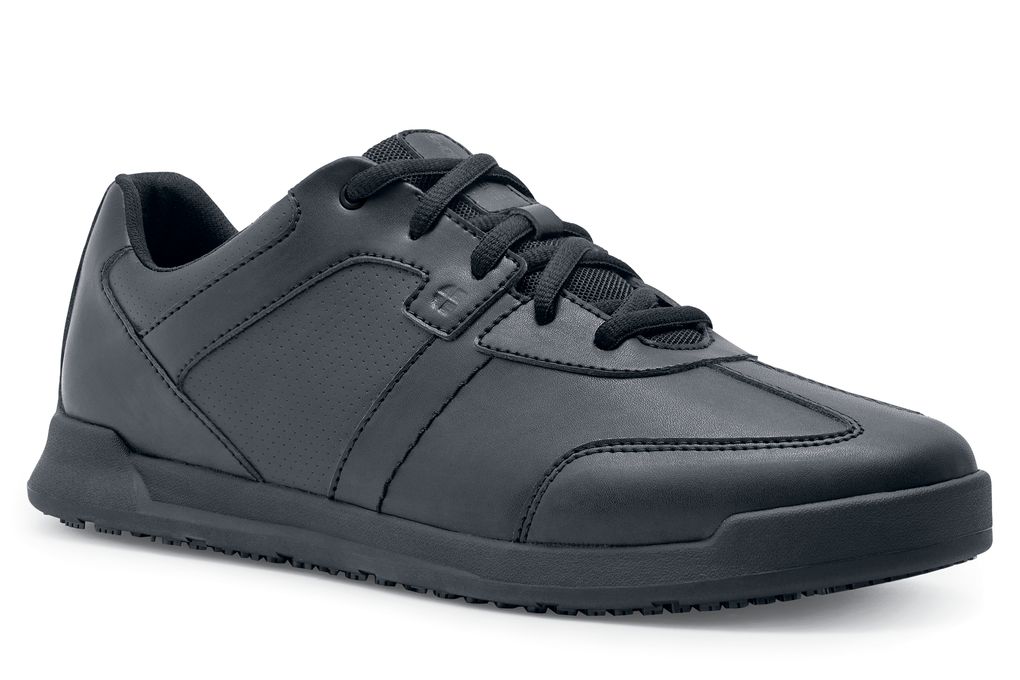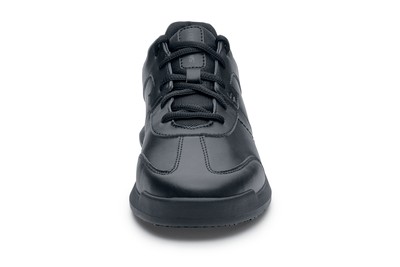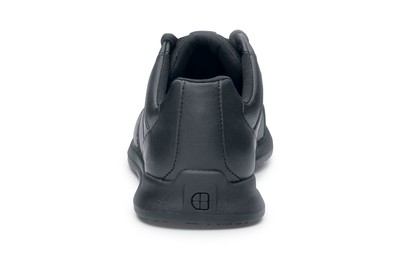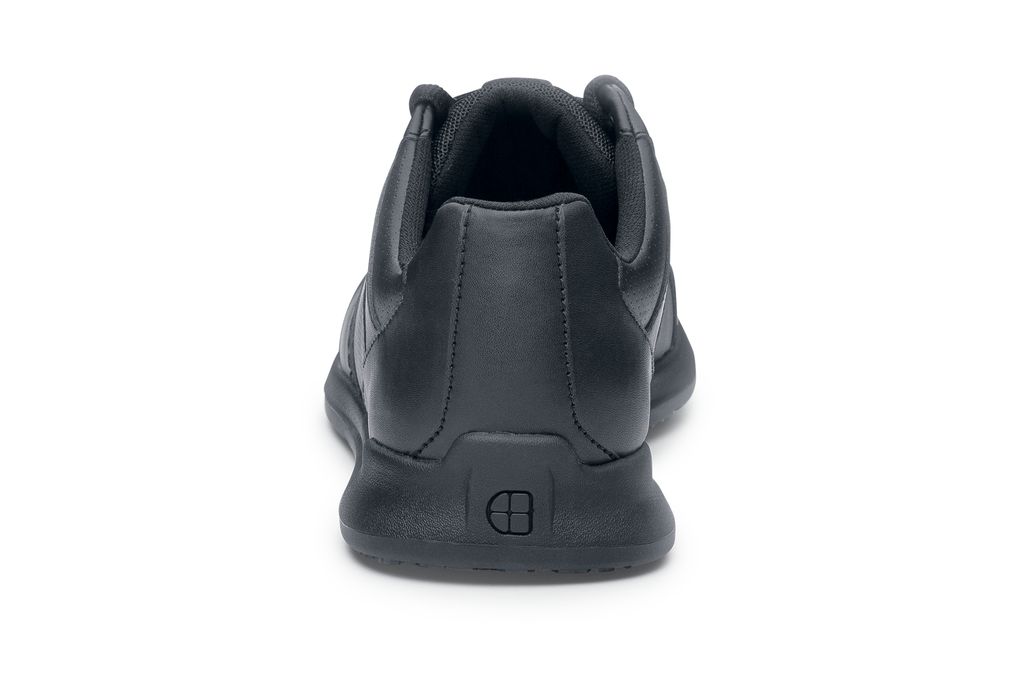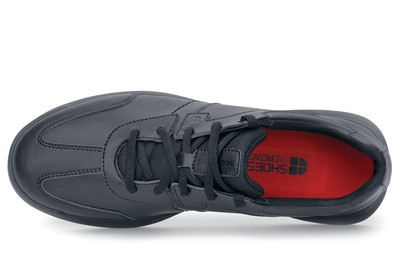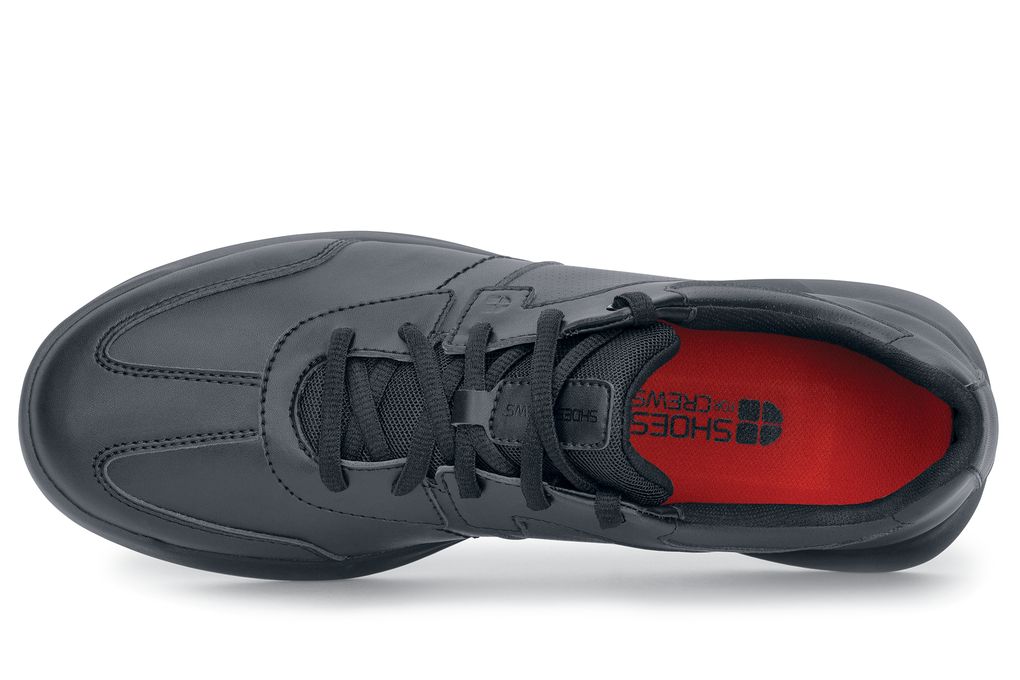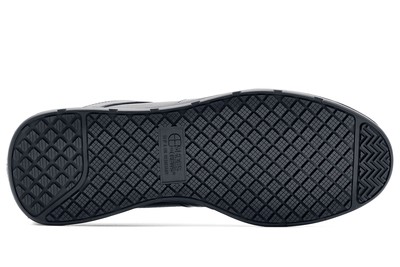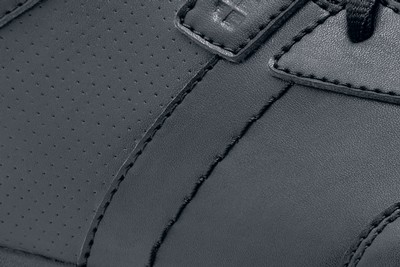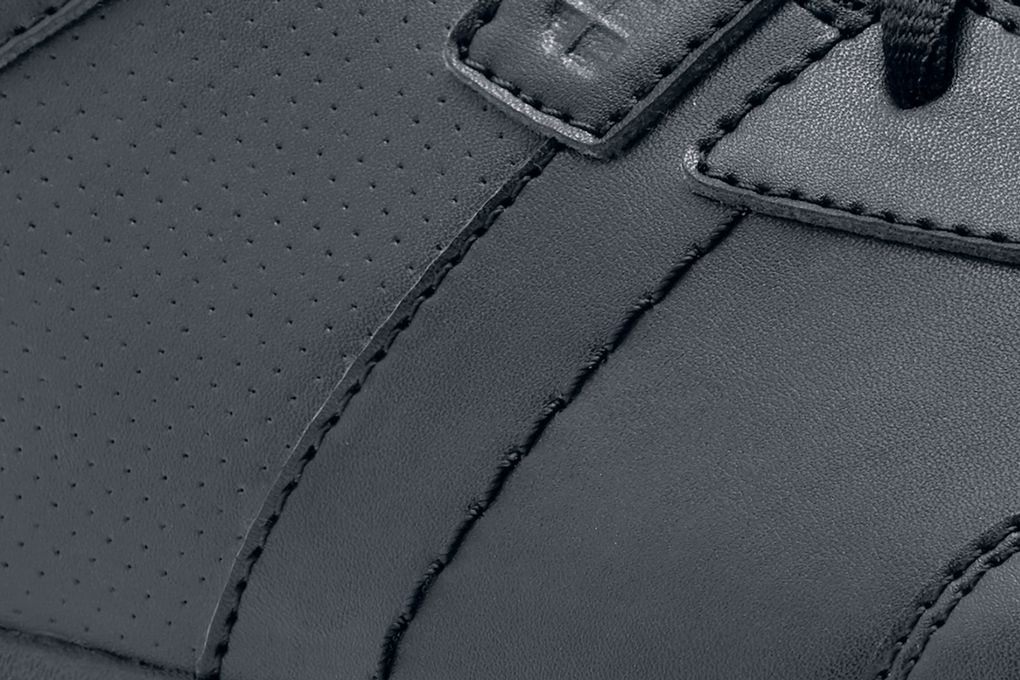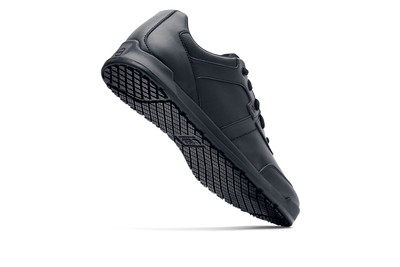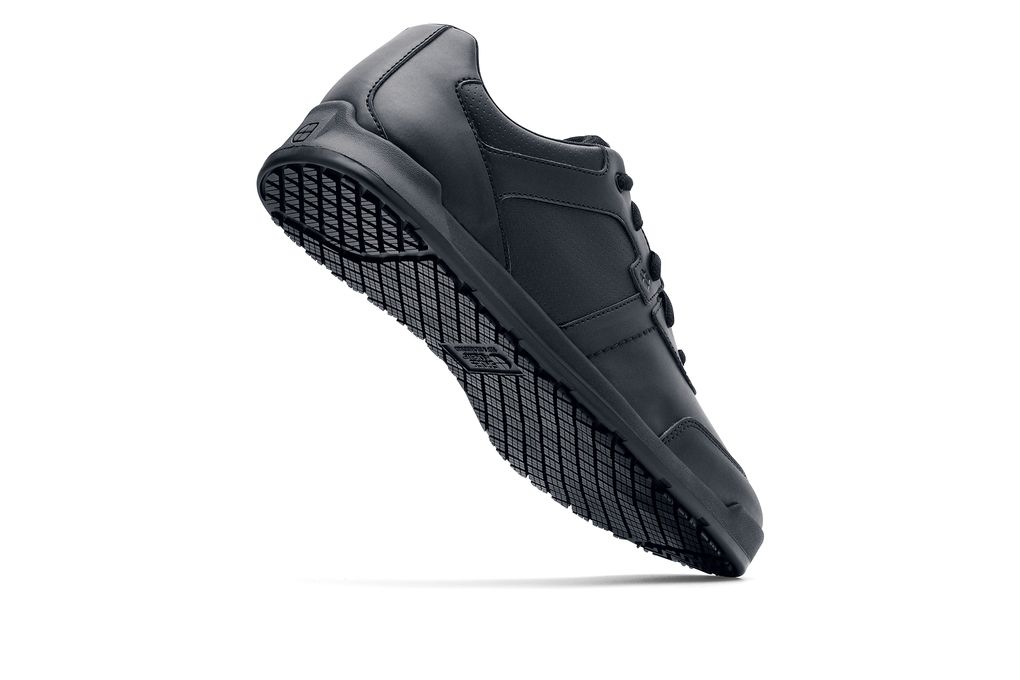 Freestyle II
Hombres Negro, Estilo# 38140
Description and features:
Easy on your wallet but great on the job, this basic style has slip-resistant Zone Traction and TripGuard, and comes in a natural fit.
Antideslizante:
Resistente al agua: Treated to repel liquids from the surface.
Ajuste natural: A default fit for most sizes of feet.
Also Available
Rated 4 out of 5
by
Clyde L.
from
Been in the restaurant business for over 20 years. This is my second pair of FreeStyle II shoes. This morning I opened up the new pair and wore them for the first full day. These shoes are size 12W. When putting these on, they don't "feel" like they are a wide shoe. In fact, I was very concerned that they would be hurting my feet all day. After a 11 1/2 hour day, my feet felt just fine. Restaurant work always takes it tole on my feet and my uniforms. I had hoped to get more than 6 months out of the first pair that just blew out the sides last week. Overall I'm pleased, but really wanted them to last longer than 6 months.
Date published: 2018-08-04
Rated 1 out of 5
by
Frankie Knuckles
from
Worst Shoe
These shoes aren't made to hold up to long hours of working in a restaurant environment. Within three month of buying these shoes the cushioning was degraded so that every step was like walking barefoot on hard concrete. After six months the uppers cracked and large holes formed between the uppers and the soles of the shoe. I work hard for a living and expect that any shoes I purchase will last at least one year before thy need replacing - even the least expensive shoes. I have purchased expensive shoes in the past under the impression that they would hold up longer than one year before replacement. They don't either.
Date published: 2018-09-06
Rated 1 out of 5
by
Plainjoe81
from
Disappointed
For years I purchased the Freestyle I, the website changed me to the Freestyle II. Not comparable except n appearance. I rotate these shoes from new (used for going out to eat and more formal uses) to everyday use when old ones need to be replaced. The originals would last 9 - 12 months (check my purchase records) these new Freestyle II's start to crack the first time you walk across wet grass. Within 2 months of everyday use I had holes and the sole was flip-flopping half off. Please bring the originals back or advise me on what will hold up like the original Freestyles.
Date published: 2018-10-01
Rated 3 out of 5
by
Brendon
from
The good, and bad
This is my first pair ever bought through Shoes for Crews, at first I was amazed with everything from the fit, to the comfort, to the slip-resistance. But I've only had these shoes 2 months and the outer material has basically fallen completely apart. YES they got wet twice, but cleaning up a meat/seafood market, its very hard to avoid. The comfort is still great its just the material seems cheap. If you're working in a dry location, then these are great, if they're going to get wet, don't purchase these.
Date published: 2018-11-25
Rated 5 out of 5
by
Richard B.
from
This is the replacement for the Falcon, which I wish they hadn't discontinued. But, that said, I just took an 8 day trip to Iceland and it lived up to it's name! The tour guide was encouraging everyone to buy crampons for their shoes. At size 15, I couldn't find any that big, so went without. They had an ice storm the day before I arrived and everything was covered in slippery ice and snow. Beautiful, but dangerous. This shoe was FANTASTIC -- only felt my foot slip slightly twice while trekking over glaciers, frozen ponds, ice covered hills, in ice caves and deep snow. My feet were dry and comfortable and no problem having to put on and take off the crampons everyone else was complaining about! WOW.
Date published: 2017-11-25
Rated 2 out of 5
by
Laleatherneck
from
Poor replacement for the original
I have been wearing the Freestyle # 6010 for several years. I always rotate my shoes daily. The original 6010 would last me for 2 years wearing as described. This past April I tried to get the 6010 and was forced to get this new Freestyle. It is much lighter and seems to be very thin overall. It also has 2 fewer eyelets (5 instead of 7). Just a few months of wear and they are in worse shape than 2 year old Freestyles. It also seems to be not as wide, at least in material. On my original Freestyle shoes the material on the sides of the shoe almost touches when laced up. On these new freestyle's the material is a lot lower and there's a inch and a half gap with the shoes laced up. This missing material and eyelets really make a difference.
Date published: 2018-12-20
Rated 4 out of 5
by
Gordon S.
from
Even though this is one of SFCs lower-priced shoes, I have been very happy with the FreeStyle 2. I had never used work shoes before, but the floor in back at my job is often greasy, wet and slippery. I have never had a problem with grip in any of these conditions. I wouldn't call them the most fashionable shoes around but they are fine for their purpose. The shoes are quite comfortable as well. I have wide feet and these fit fine. I would like some arch support but I guess I could swap out the insole for this. All in all a comfortable shoe that works fine in tough conditions. I've only had them for 3 months so I can't comment on durability. I've read about other people having delivery trouble, but I had them delivered to my home with no issues.
Date published: 2018-06-30
Rated 2 out of 5
by
Daryl
from
Comfortable to start but...
The shoes were a perfect fit and very comfortable with no break in period required. Unfortunately the support around the heal portion of the shoe was short lived and in less then a month the shoes are noticeably lacking in this area.
Date published: 2018-11-16