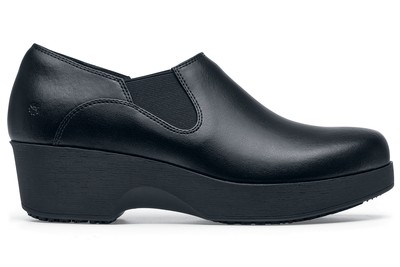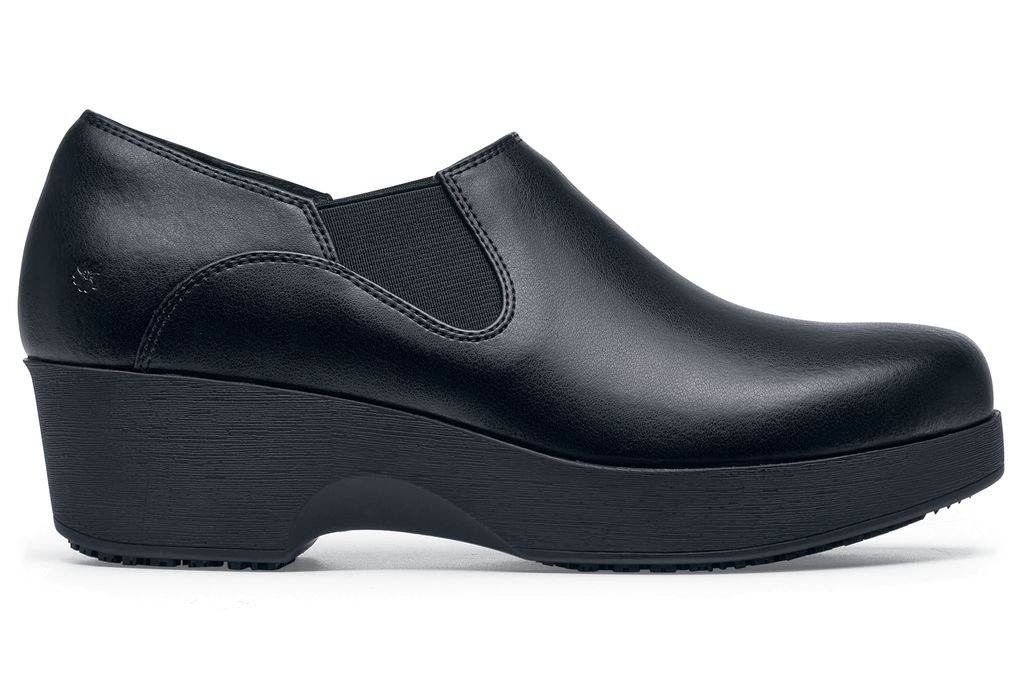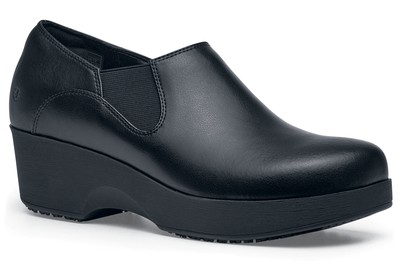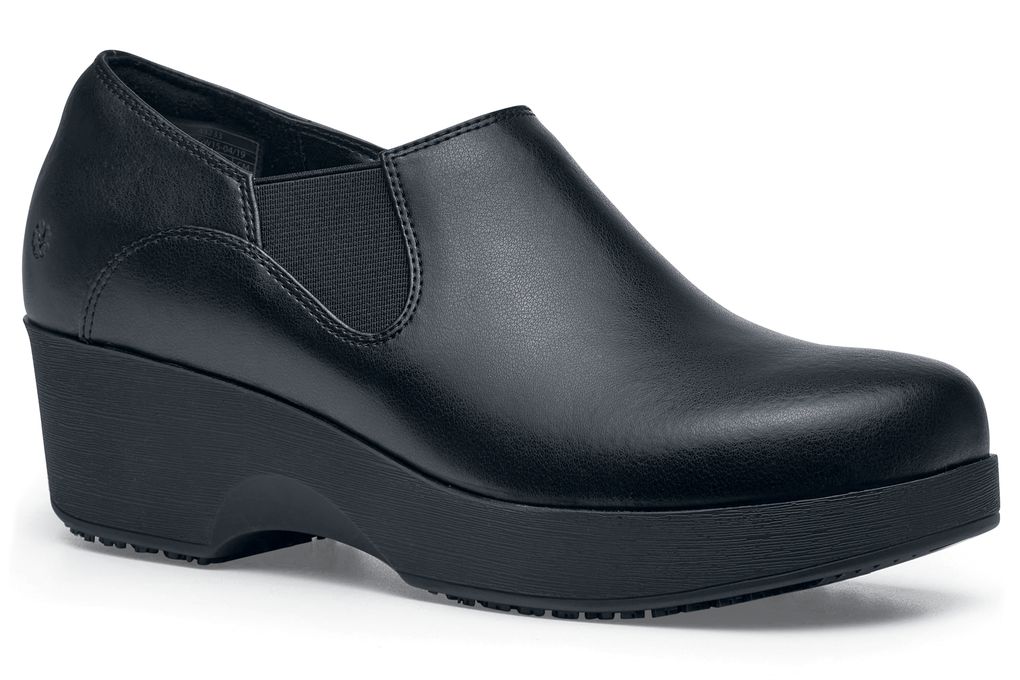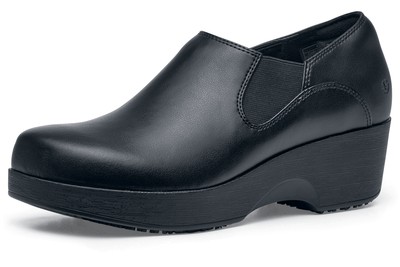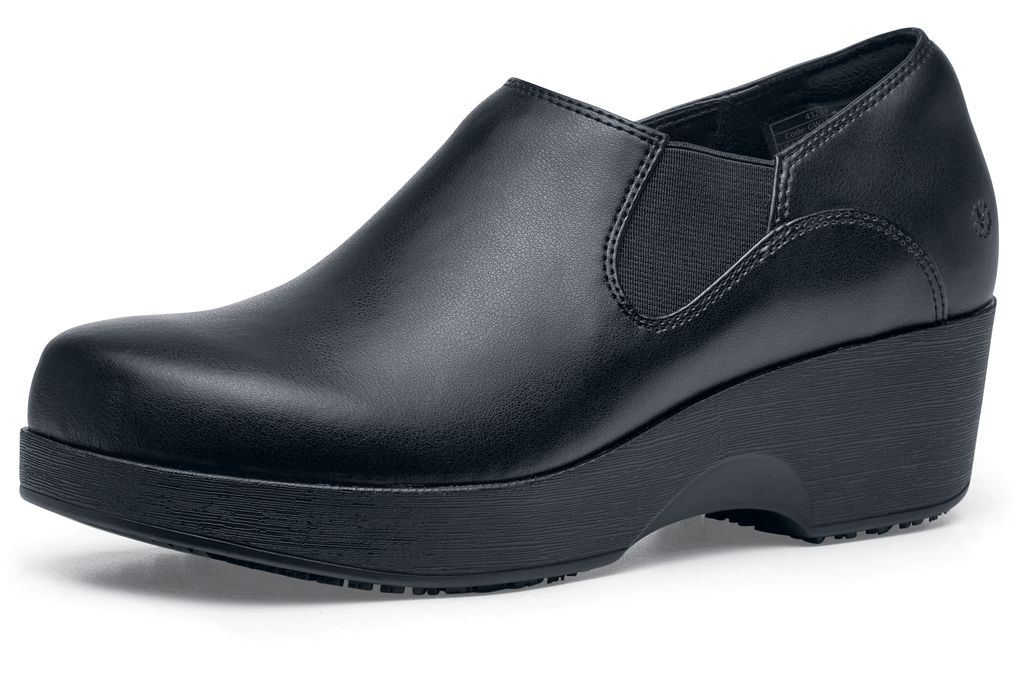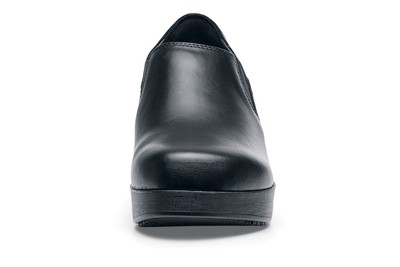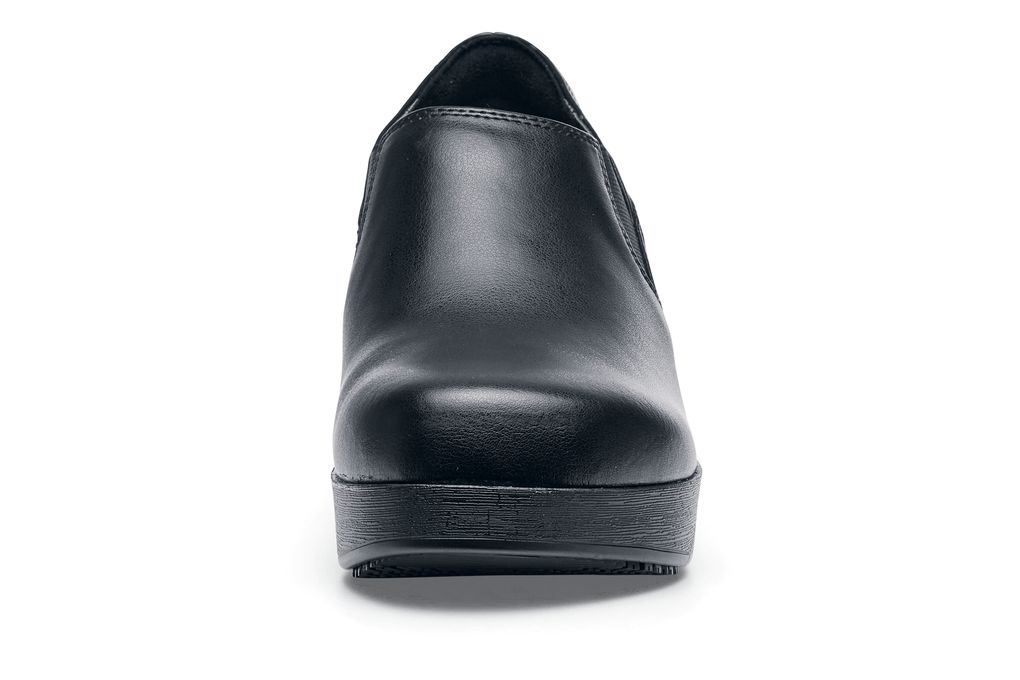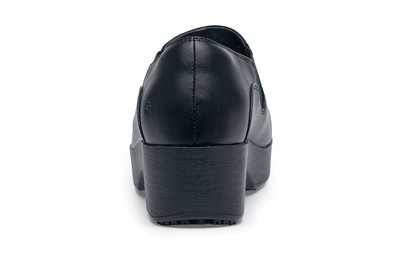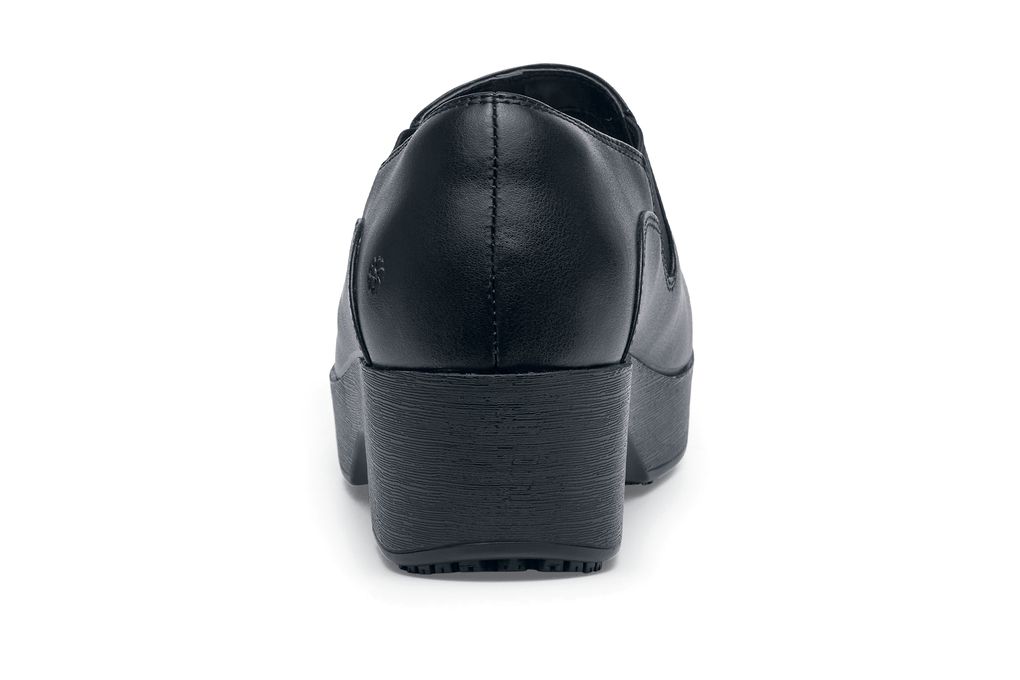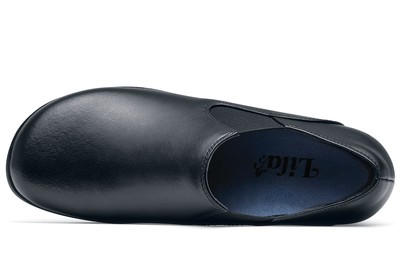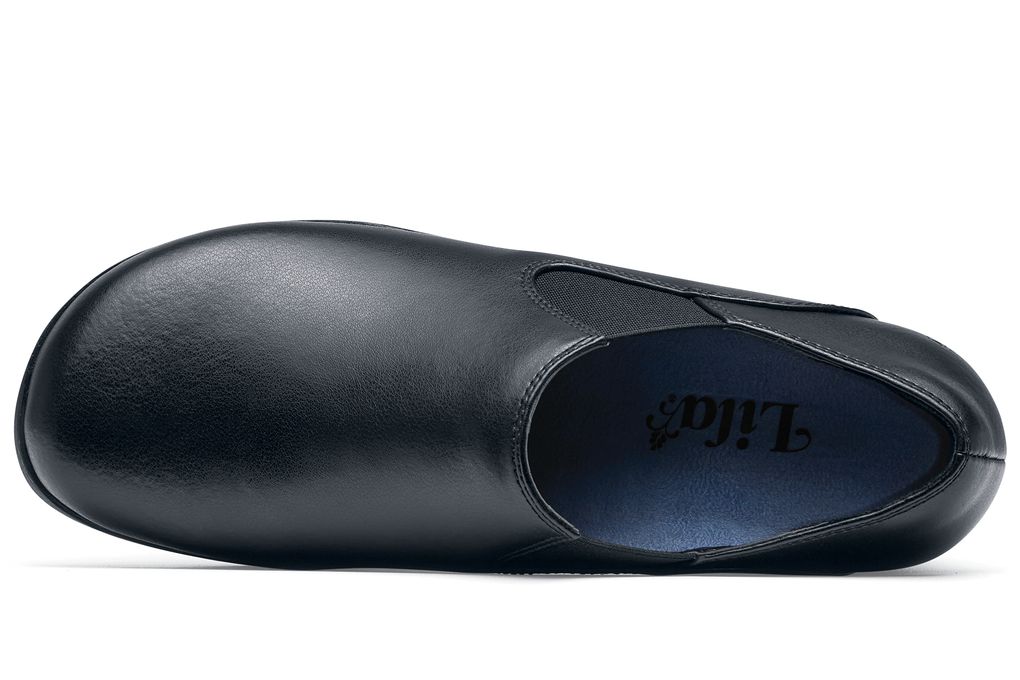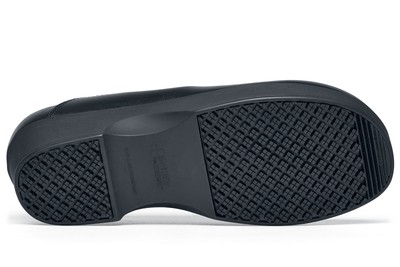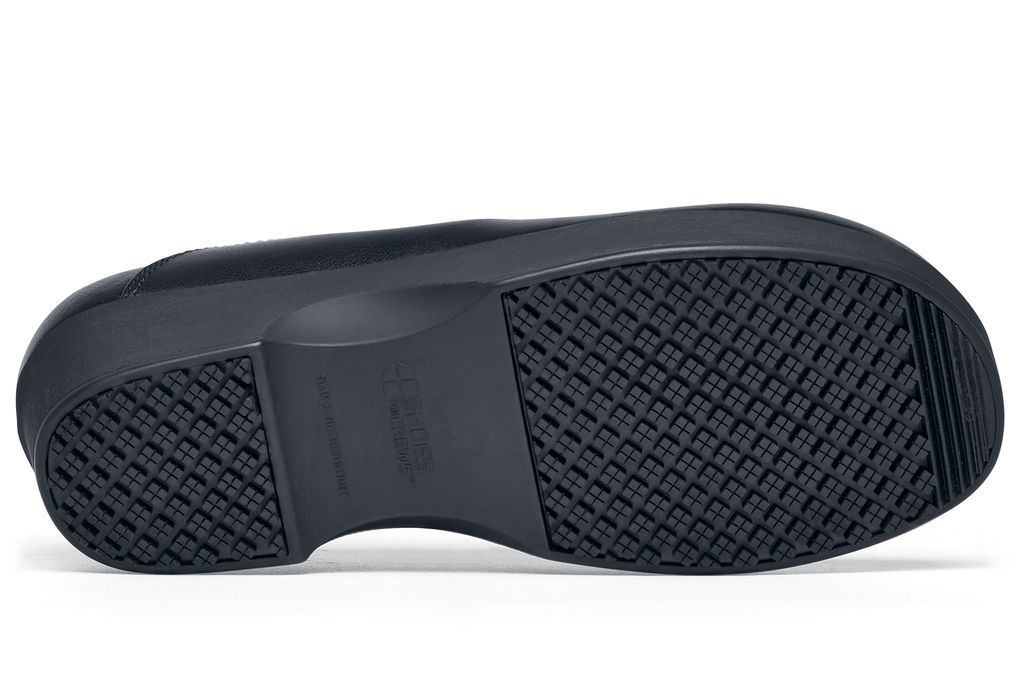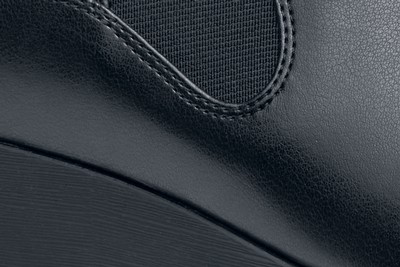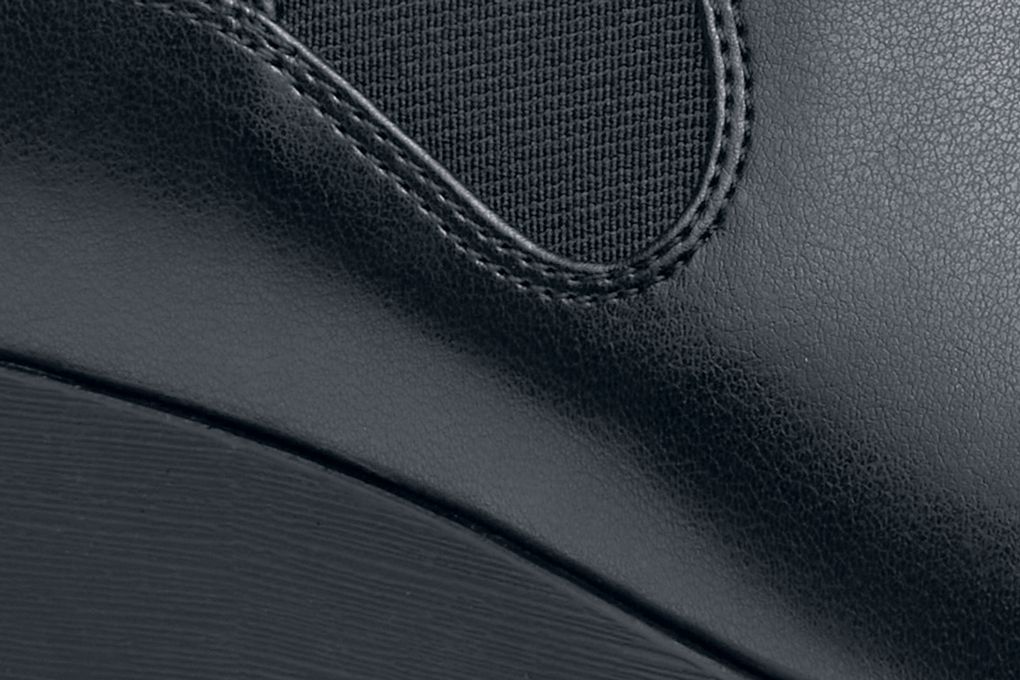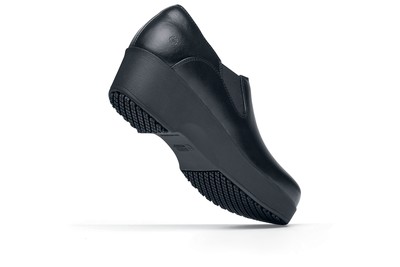 Kelsey
Mujeres Negro, Estilo #43233
Nuestro zueco para trabajar Kelsey parece básico, pero el acolchado adicional oculto en su interior es el secreto para estar cómoda todo el día. Con protección contra tropiezos y ajuste espacioso, hemos creado el zapato ideal para usted.
Resistente al agua
Treated to repel liquids from the surface.
Ajuste cómodo
Relaxed-fit for more spacious feel surrounding foot.
TripGuard (Protección contra tropiezos)
Decreased trip hazard zone to allow fluid movement between slippery environments.
Other Features
Cambrillón de acero
Plantillas acolchonadas removibles
Antideslizante
Peso (por zapato): 11.2 oz.
Altura del tacón: 2-1/8 pulgadas
Elásticos en los lados para mayor comodidad
Parte superior de cuero en suela intermedia con goma EVA
Plantilla extra acolchada
Ordered these as my first pair of Shoes for Crews. They're not the cutest but they aren't exactly ugly, and they were pretty comfortable. They're holding together very nicely especially with how often I wear them.
CHRISHEENA F Stylist June 30, 2018
I love the confort, but I'm disappointed with the look.
Eliana R Hostess/Cashier May 10, 2018
I have worn shoes for crews for 19 years and for the last 15 I had worn the Chloe style! I loved this shoe it was beautiful until this new Kelsey came along. I purchased the Kelsey style back in May of this year I was going to trust it simply because I had been wearing this brand for so long....well I only got to wear them for maybe a month, top of the shoe started to peel off the leather and just not lasted at all what I was expecting. I did call the company and they offered to replace or refund the purchase but I have been so busy that I haven't had the chance to do it. I purchased shoes at Walmart and they were okay. so I'm here to get 2 pair of shoes and never buying anything else besides shoes for crews. hopefully I'm still able to return the pair I purchased back in may and give Kelsey another try.
MINERVA P General Manager October 29, 2017
Good shoe. I actually ordered a second pair of the same.
Karen O Programs Coordinator September 27, 2017
These shoes look exactly the way I pictured. They fit a little tighter than expected. I'm a 7.5 extra wide, so I ordered 8, and while they do fit overall pretty well, I can only wear thin women's socks with these, can't me men's socks or have any thickness to them. They're overall pretty comfortable, I'll probably end up getting arch support inserts, but I have REALLY flat feet. I am hopeful that my foot will fit in them with the inserts, but I haven't tried yet. Twice I've rolled my ankle, forgetting that these have platform, however, I need them to be platforms because I can't reach anything at work, including glassracks for dirty dishes, so I think this is the best I can hope for! I'm satisfied with my purchase.
Julie R Server/Bartender July 7, 2017