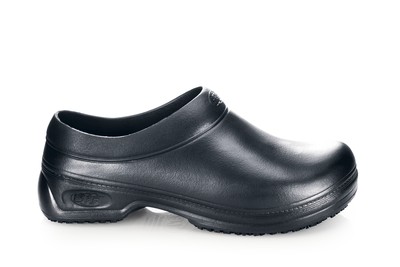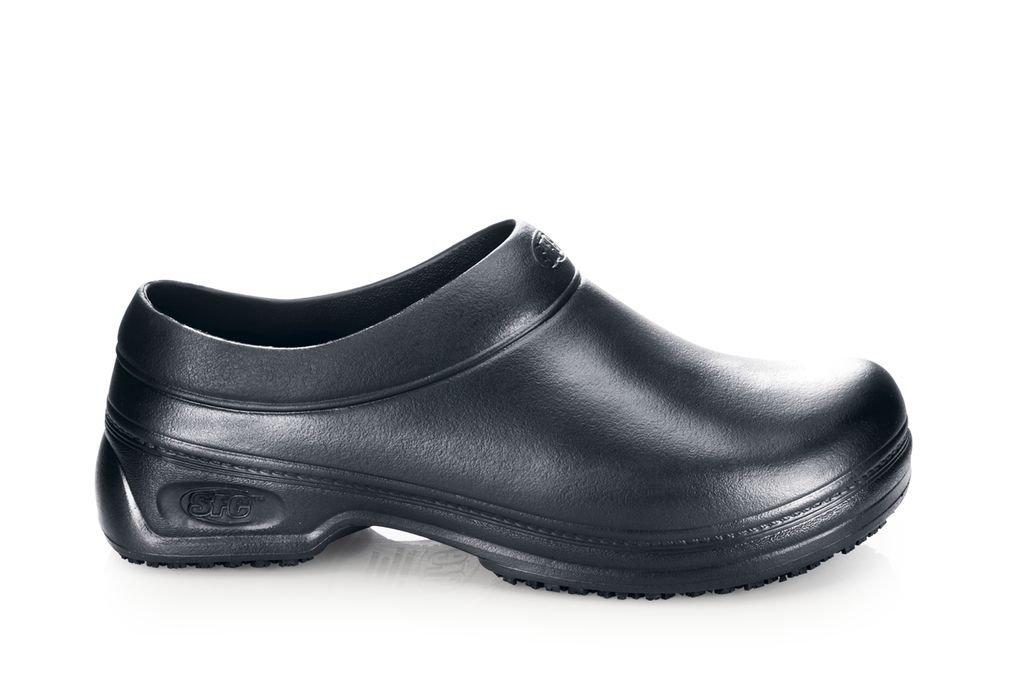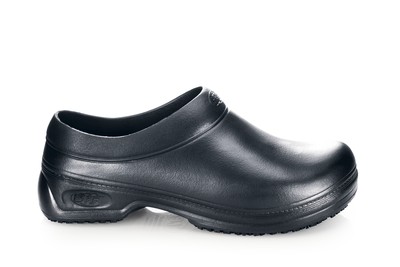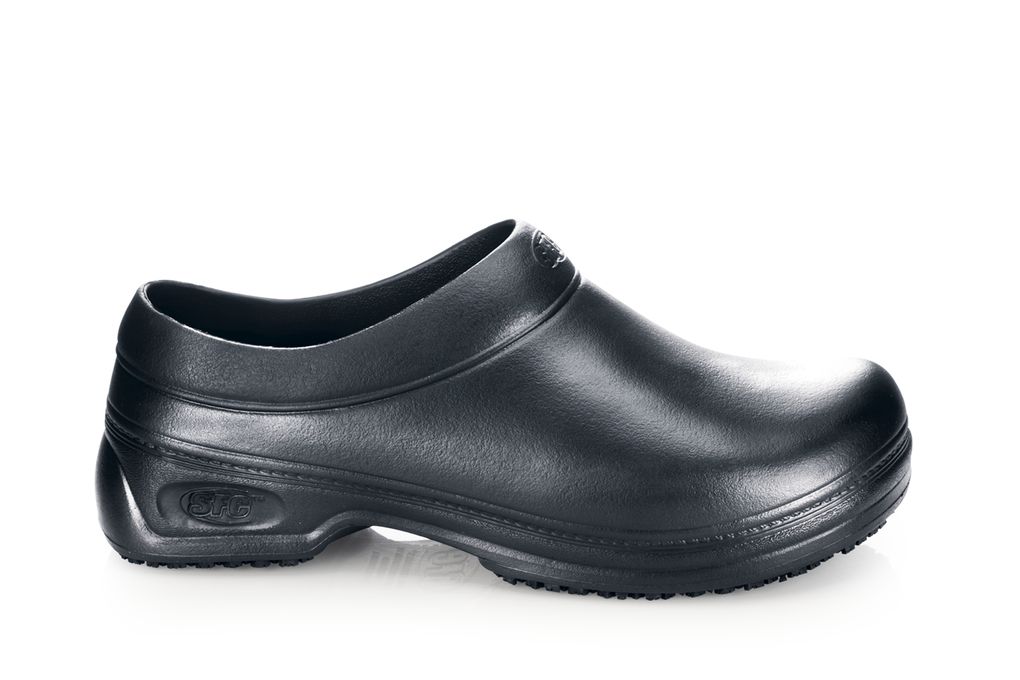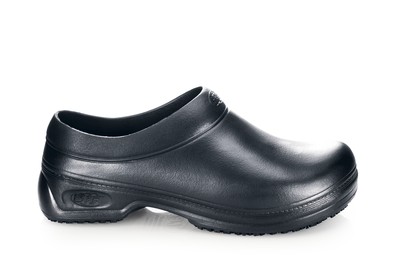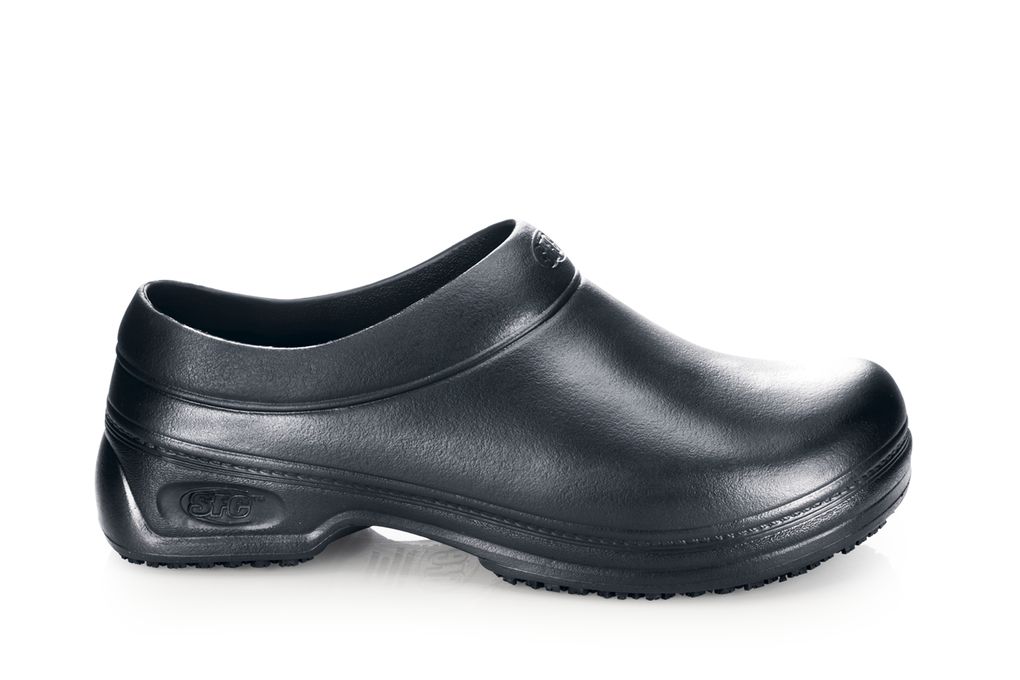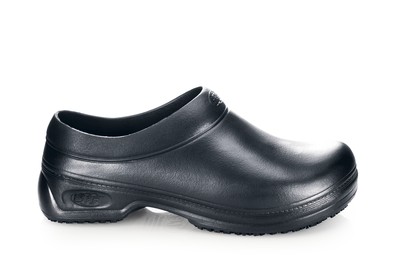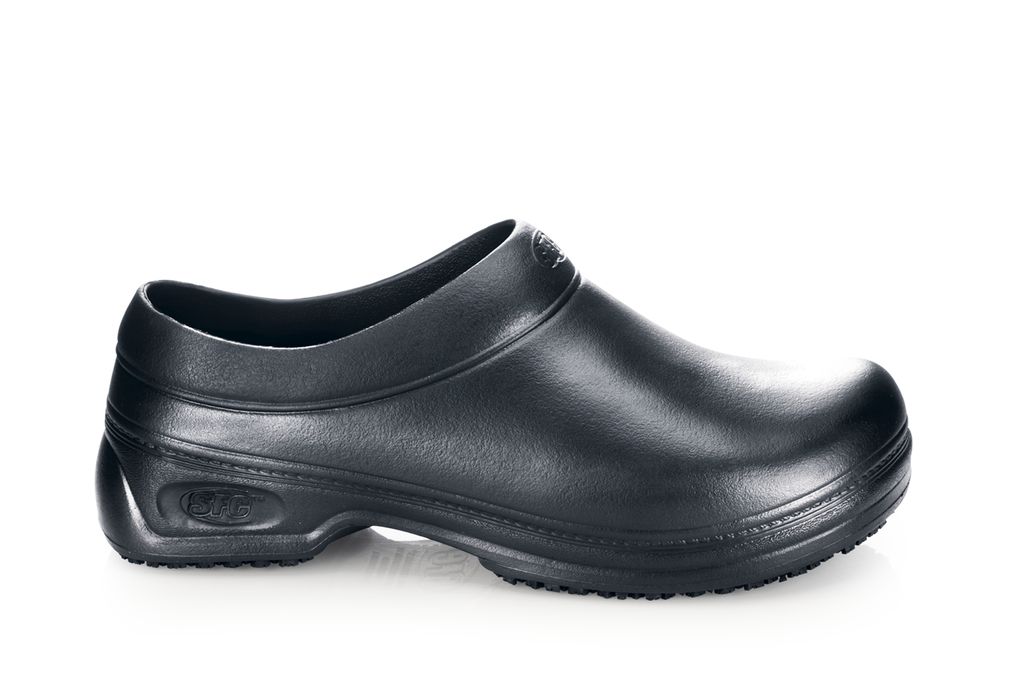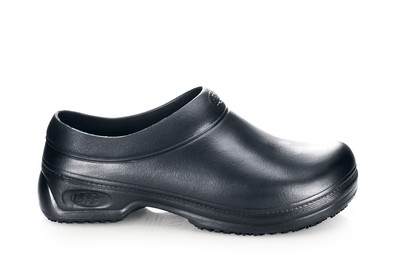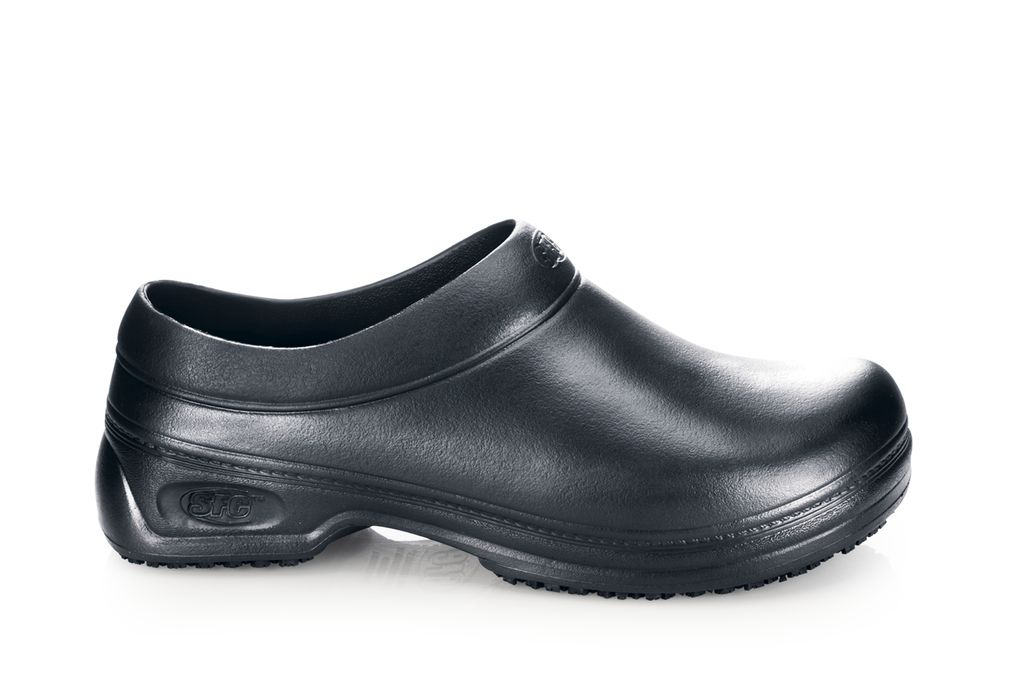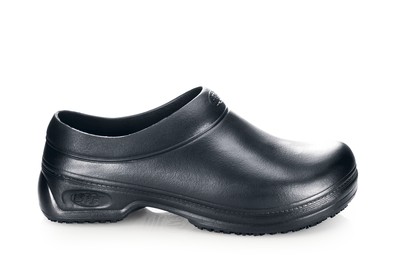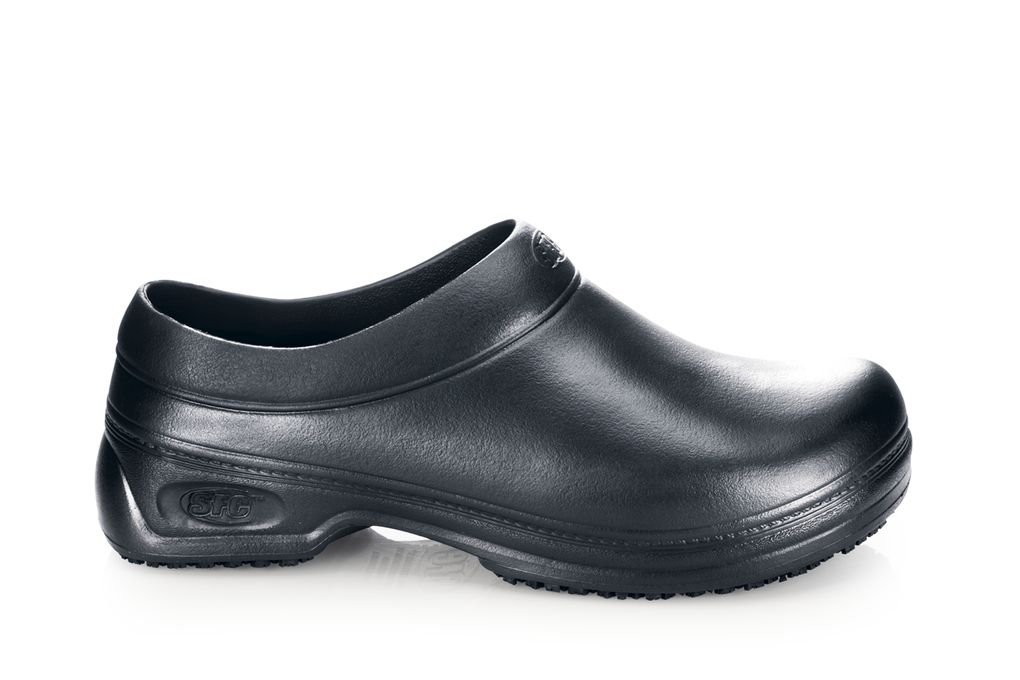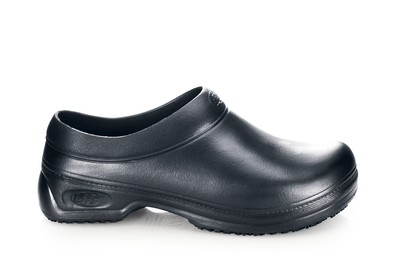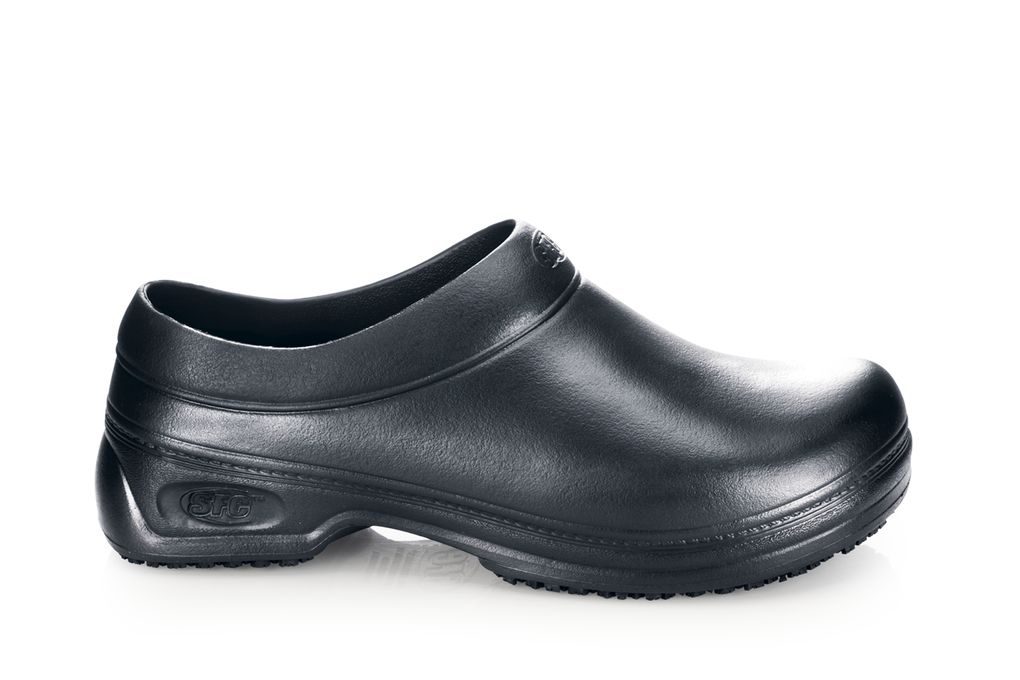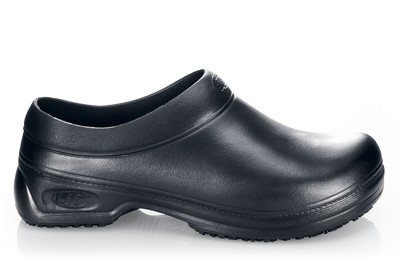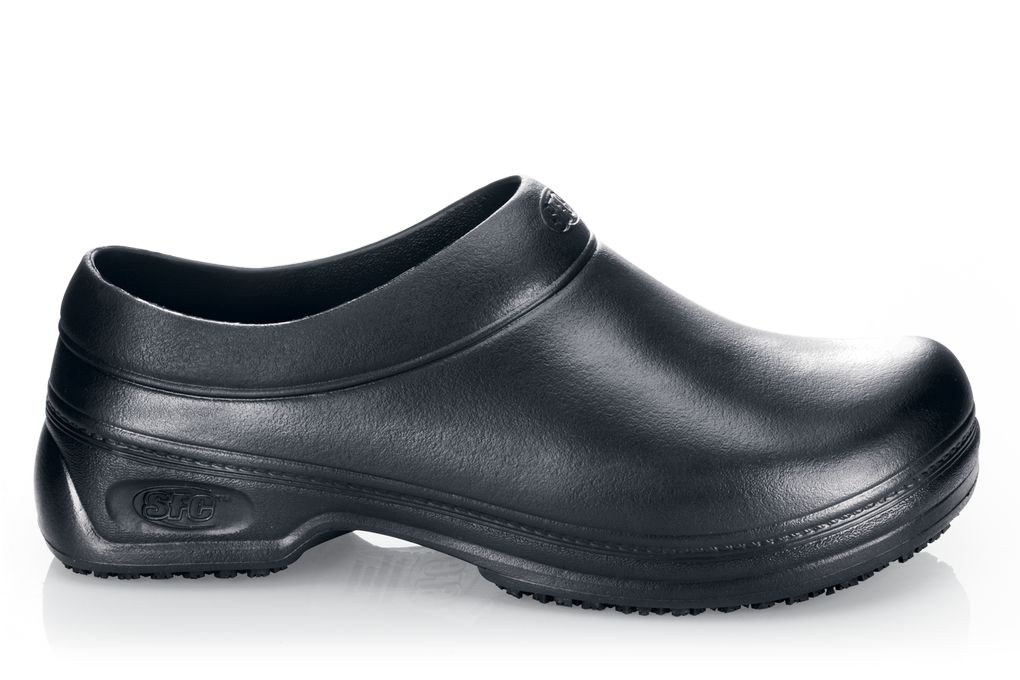 SFC Froggz® Pro
Negro, Estilo #5008
Un complemento perfecto para su colección de zapatos de trabajo.
Resistente al agua
Tratados para repeler los líquidos.
Plantilla removible
Las plantillas son removibles, lo que le permite colocar plantillas a la medida u ortopédicas.
Vegano
No contienen productos ni subproductos de origen animal y no se hacen pruebas en animales.
Other Features
Plantillas acolchonadas removibles
Tacón completo de 1 1/4 de pulgada
Aceptable para vegetarianos
Hechos de un compuesto durable de EVA/goma de alto grado
Orificios de ventilación en el lateral del zapato
Ultra ligero
Antideslizante
When I first ordered the shoes they were definitely to big for me. So I exchanged then for a smaller size. They still feel a little big in the toe area but I think if I went even smaller then they would be to small. but they do not slip off when I walk in them. Towards the end of the day when my feet are all sweaty, they do slip a little, but it doesn't bother me enough to send them back. This is my first pair of crock style shoes, I LOVE that I can clean them and just quickly dry them off. I will order from shoes for crews forever I think!!
Brittany Griffin Kitchen Manager June 26, 2017
I work in the casino an I be standing up washing dishes these shoes feel great and comfortable to walk around with.
Devin Liggins Food & Beverage June 5, 2017
ive been wearing your shoes for many many years they are awesome
j chris miehle Executive Chef May 23, 2017
These shoes are amazing, I can work 70 hour weeks and my feet wont hurt because of them. I've had previous other shoes' soles freeze in the freezers, but these stay slip resistant and perfect. They're ugly, and I'm insecure about wearing them without pants that cover the top, but they do their job wonderfully. Also, writing this review because the last pair I bought lasted me a long time, about a year, before I put them in the trunk on a hot summer day to go shopping after work and they shrunk probably about a size and a half in the heat. Do not leave these shoes in the heat. I'm still going to buy another pair though.
Dakota McMillan Restaurant Manager May 22, 2017
These were to replace a pair of shoes for crews clogs I have had for probably 10 years, love them
Sherry Blum Homemaker May 22, 2017