Froggz Pro
is rated out of
5
by
290
.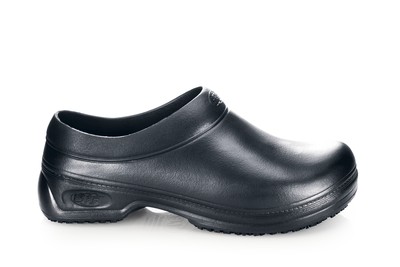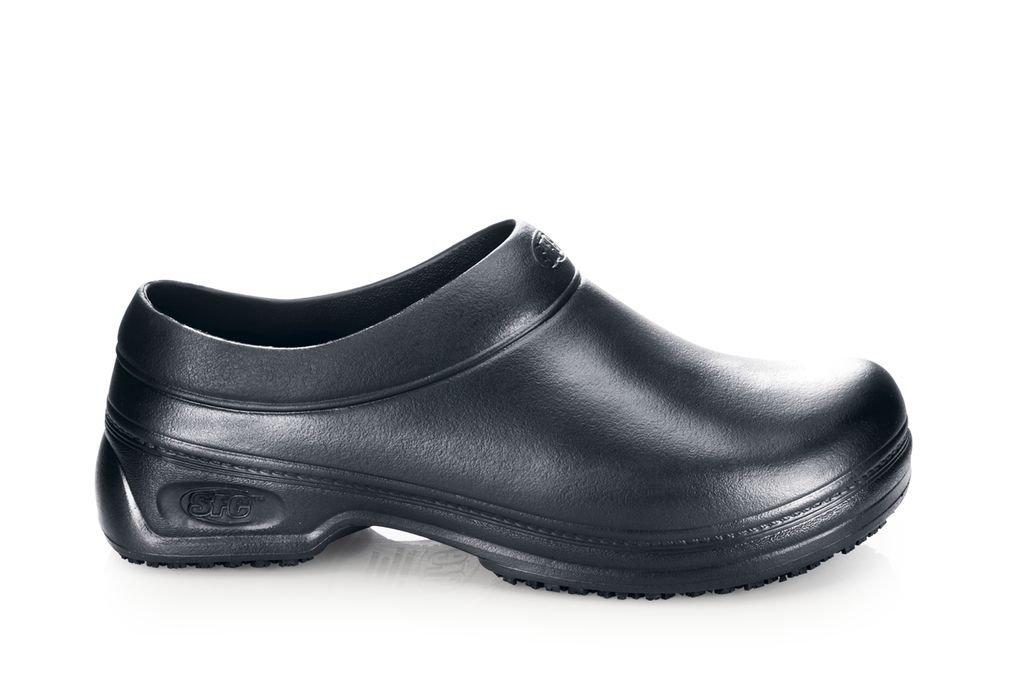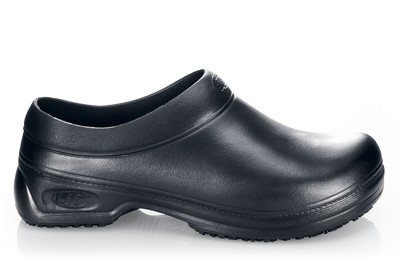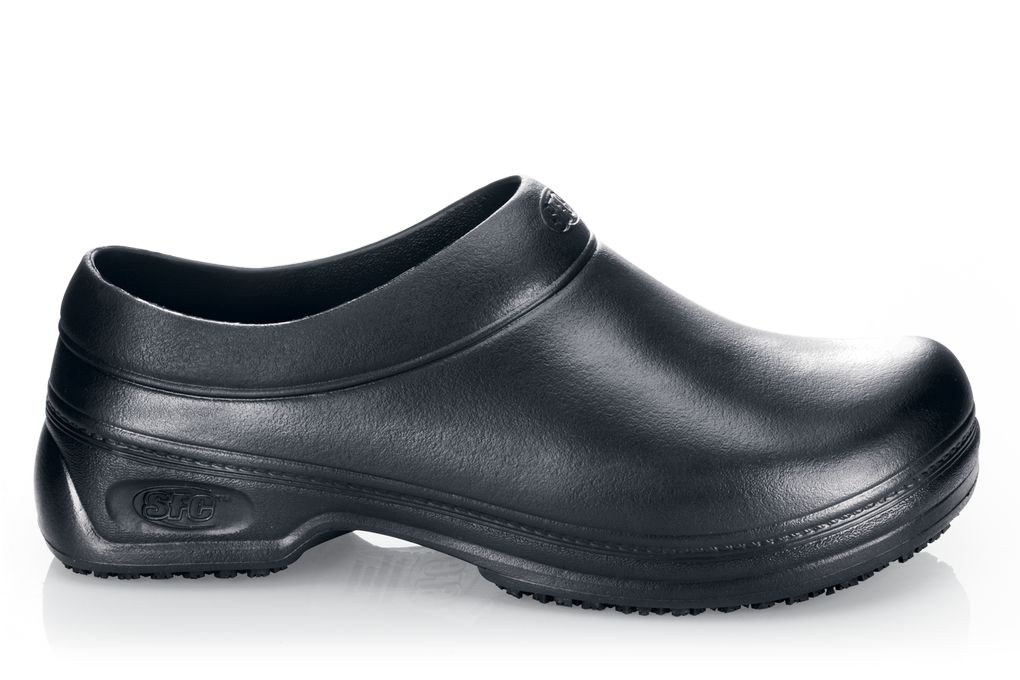 Froggz Pro
Negro, Estilo# 5008
Description and features:
Un complemento perfecto para su colección de zapatos de trabajo.
Antideslizante:
Resistente al agua: Treated to repel liquids from the surface.
Ajuste natural: A default fit for most sizes of feet.
Rated 4 out of 5
by
Dakota M.
from
These shoes are amazing, I can work 70 hour weeks and my feet wont hurt because of them. I've had previous other shoes' soles freeze in the freezers, but these stay slip resistant and perfect. They're ugly, and I'm insecure about wearing them without pants that cover the top, but they do their job wonderfully. Also, writing this review because the last pair I bought lasted me a long time, about a year, before I put them in the trunk on a hot summer day to go shopping after work and they shrunk probably about a size and a half in the heat. Do not leave these shoes in the heat. I'm still going to buy another pair though.
Date published: 2017-05-22
Rated 4 out of 5
by
Peter C.
from
I was hoping these shoes were available in wide widths but went with a size 12 hoping they would fit but ended up exchanging them for a size 13 instead. I had a similar style shoe while working in AZ but it didn't have the full heel cup, only a heel strap. Sadly though I couldn't find that style on your website. Overall though after wearing the shoes for a week now in the kitchens of the resort where I work they feel pretty comfortable and as always with SFC I feel much safer stopping, turning, pivoting, and moving around in a fast paced kitchen than with any other shoes I've had in the past. Thanks for a great product and keep up the good work!
Date published: 2012-11-04
Rated 1 out of 5
by
Ryan S.
from
When I first saw these shoes, I was very excited to order them because they looked great. Also, being in the Restaurant industry, the traction I get with your brand is a must! When I received them I was very happy with the apperance and they were also pretty comfortable. Though, after about a month the sole of the shoe started to come undone from the front toe on both shoes. I mean I could possibly understand after a year or so of contintious wear, but a month? I would not recomend this shoe to anyone that is thinking about getting a pair, which is a shame, because they really did look pretty stylish. Ryan S, Manager
Date published: 2010-09-05
Rated 5 out of 5
by
Dana W.
from
I wear orthotic inserts in my shoes. I was concerned about how they would fit in these shoes. I am delighted to find that they fit perfectly. Better than in any other shoe I have ever worn. My feet get wet daily and I have had no problem with odor. They also still look new after a month of wearing them almost daily. Never had that with other styles I have purchased. I usually wear a 10 1/2 but got an 11 in this style.They stay on with no problem. Cannot really speak about support since I have custom inserts in mine. When my white Falcons wear out I am replacing them with Froggz.
Date published: 2012-12-11
Rated 4 out of 5
by
Alissa S.
from
I ordered a size larger because of the reviews and I am glad I did. However because of the larger size it feels a little like I am wearing clown shoes. I wasn't going for style with these shoes, but it is a bit awkward I wanted comfort, and since wearing these to work I haven't had ANY aches or soreness in my feet. The soles are squishy, it feels like I'm walking on air. I just thought I was getting older and my body reacts differently now then 10 years ago, but it was just my footwear! Overall this is a great shoe. The only problem is the ventilation or lack there of. After a month of wearing these shoes, they have started to smell. No worries, just get some Dr. Scholls.
Date published: 2012-03-05
Rated 4 out of 5
by
Morgan R.
from
I purchased these shoes over a month ago, the lower rating for comfort was due to the fact that it seems like the heel need to be a bit more firm, it's a bit to soft for my liking. You do a lot of walking across the building in a casino. I never slip and they look good, but my heels start to hurt after a couple of hours of working in them, and that is the first time I've had a complaint with any of there shoes. And maybe it's just mine, but once the inside of the shoe gets moist from sweat they start to squeak when you walk, could just be mine though.
Date published: 2010-04-28
Rated 5 out of 5
by
Erika A.
from
I've had the same pair of these for over 2 years and I have worked full-time as a waitress that whole time. They're just now starting to break down so it's time for a new pair. They did take about a week or so to break in, but they've been perfect ever since. Occasionally I'll wear different non-shoes for Crews to work, and I come home with my feet aching--not so with these! I did order a half-size down, per others' recommendations and they are perfect. The only thing I don't particularly love about them is that they are not the most fashionable--fine with jeans or long pants, but not so cute with shorts or dresses. Even though my workplace doesn't require slip-resistant shoes, I will never not go to Shoes for Crews for my work shoes!
Date published: 2012-04-23
Rated 3 out of 5
by
Annette R.
from
I really love this shoe for the comfort, and convenience of no laces. But...if you have knee arthritis, or knee issues...or the potential...they will be aggravated wearing this shoe. Its TOO soft, and provides no lower back or knee support. My knees and legs are killing me by the time I get off. I know its this shoe ...because other support shoes, do not do this to my knees. If you have knee issues...you need lower back and leg support shoes. Don't go for this type of soft comfort. You'll pay dearly in pain. I recommend it highly for those who just want comfort...but do NOT recommend at all for those with knee problems or needing better support. So I'm going to recommend midway on the scale.
Date published: 2014-03-19