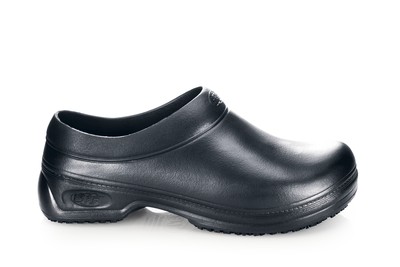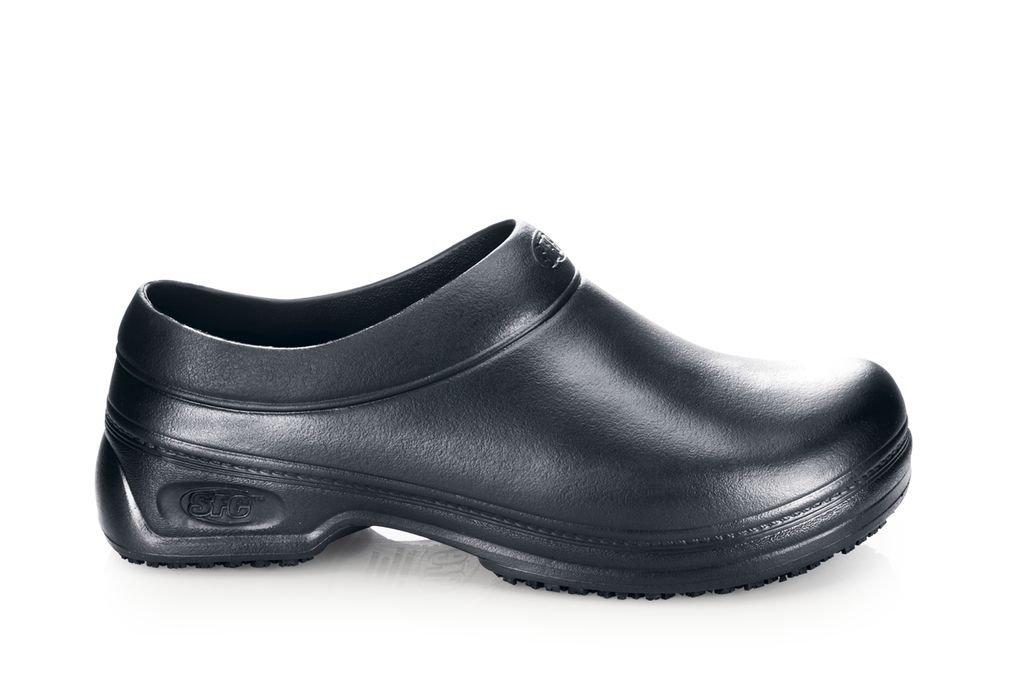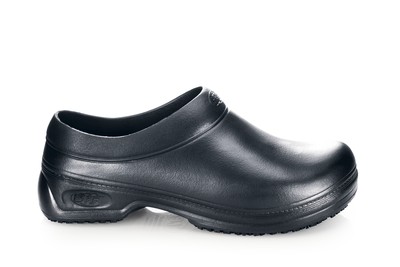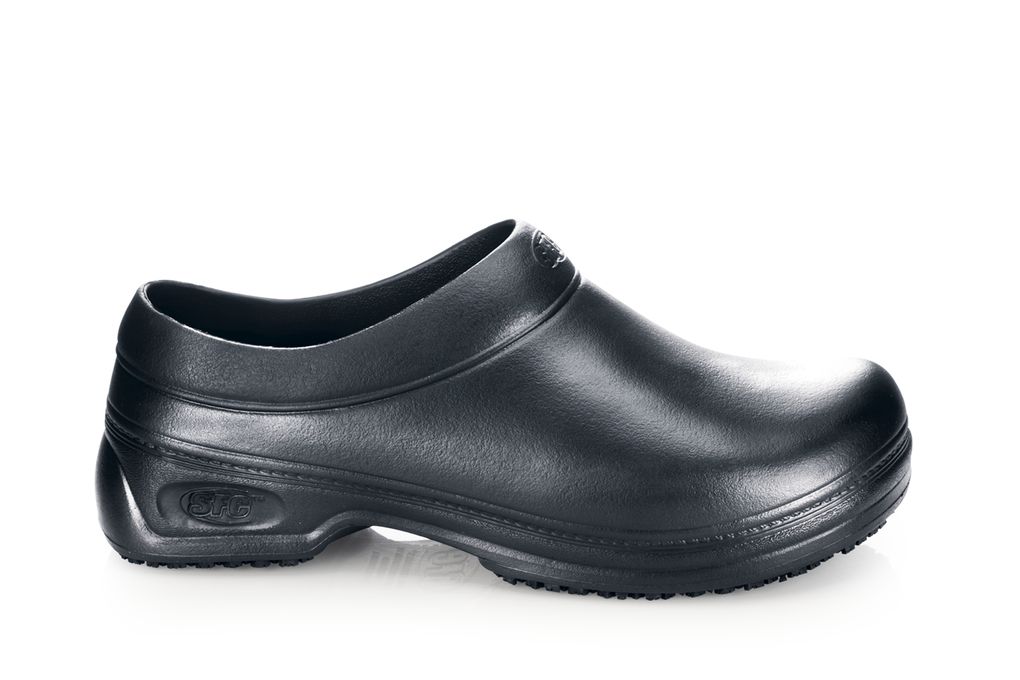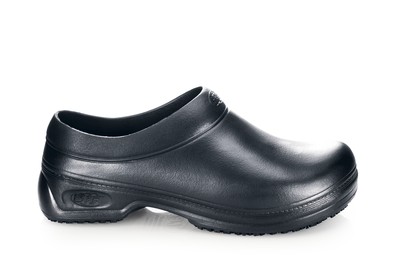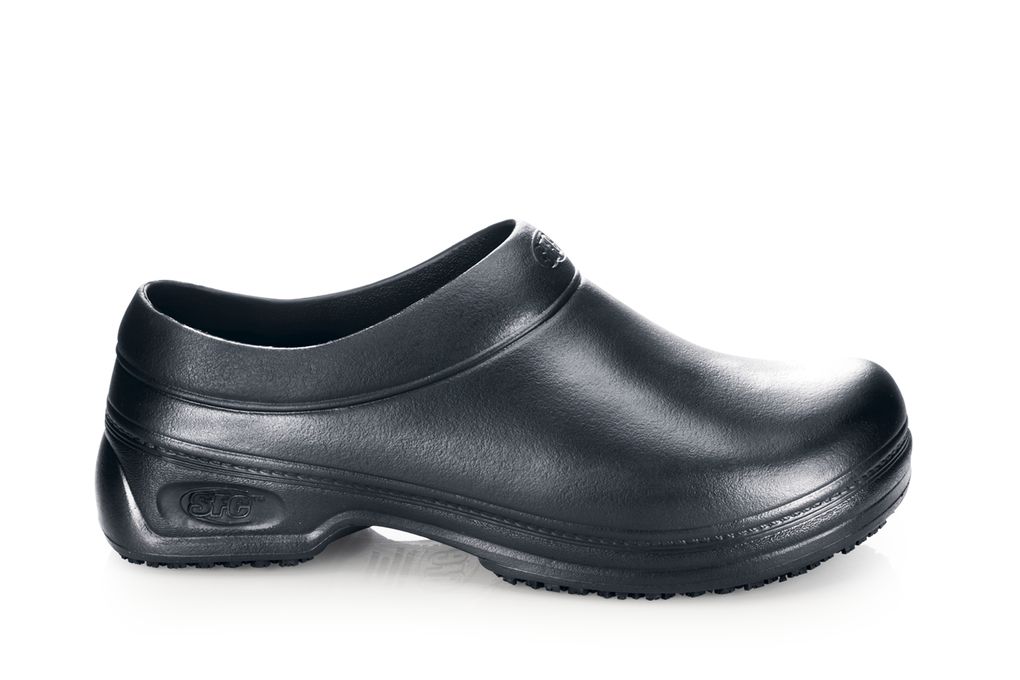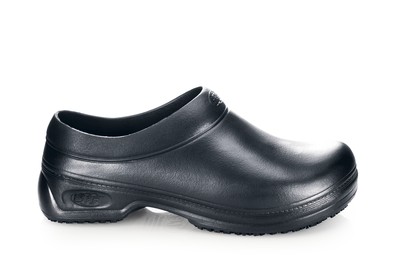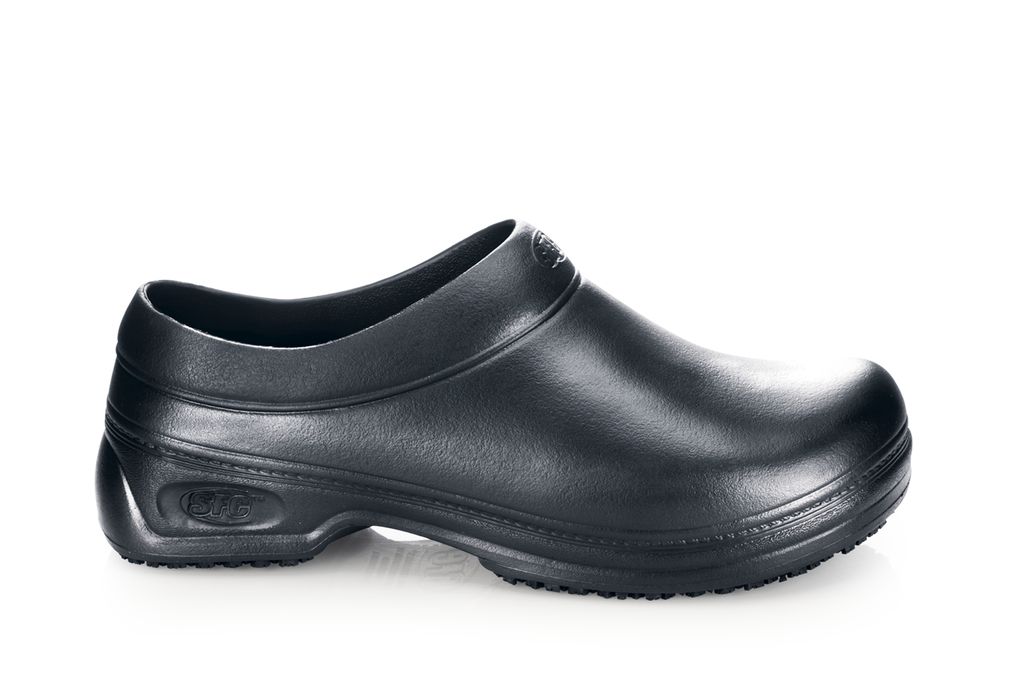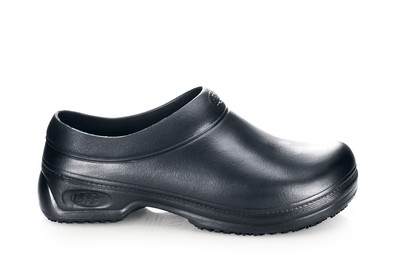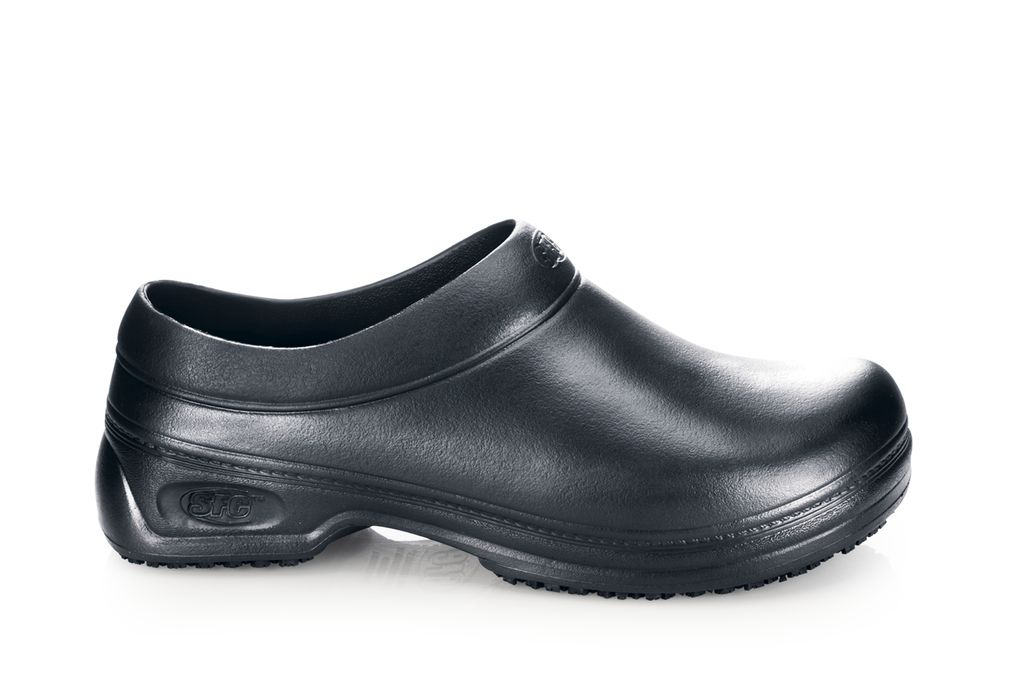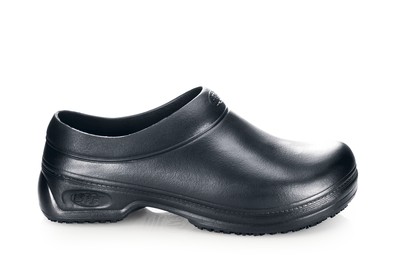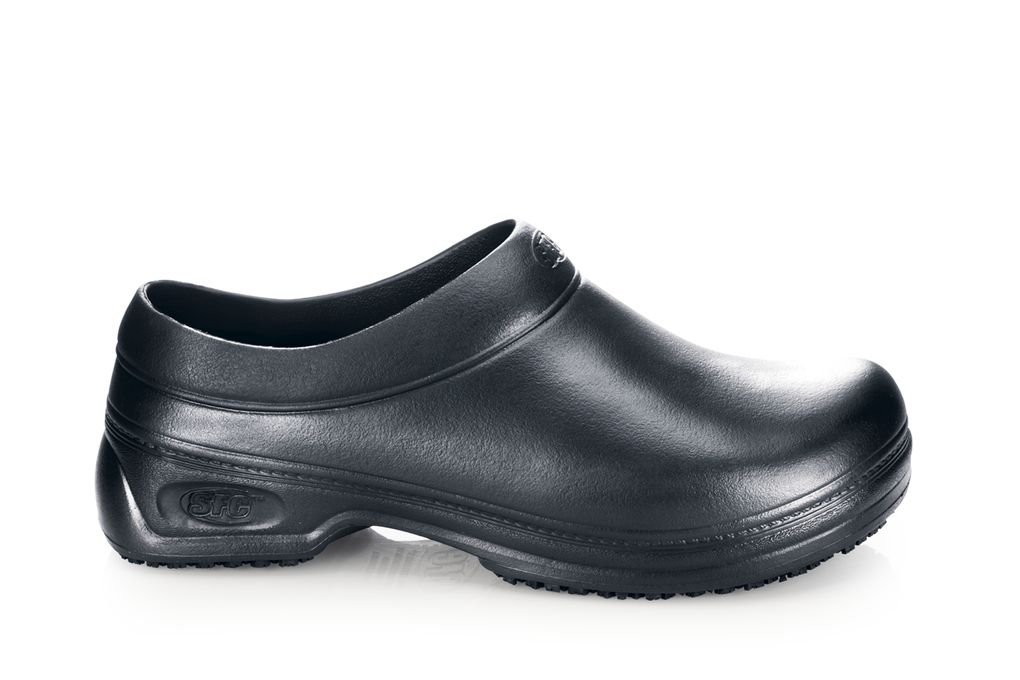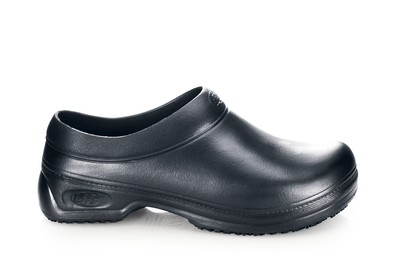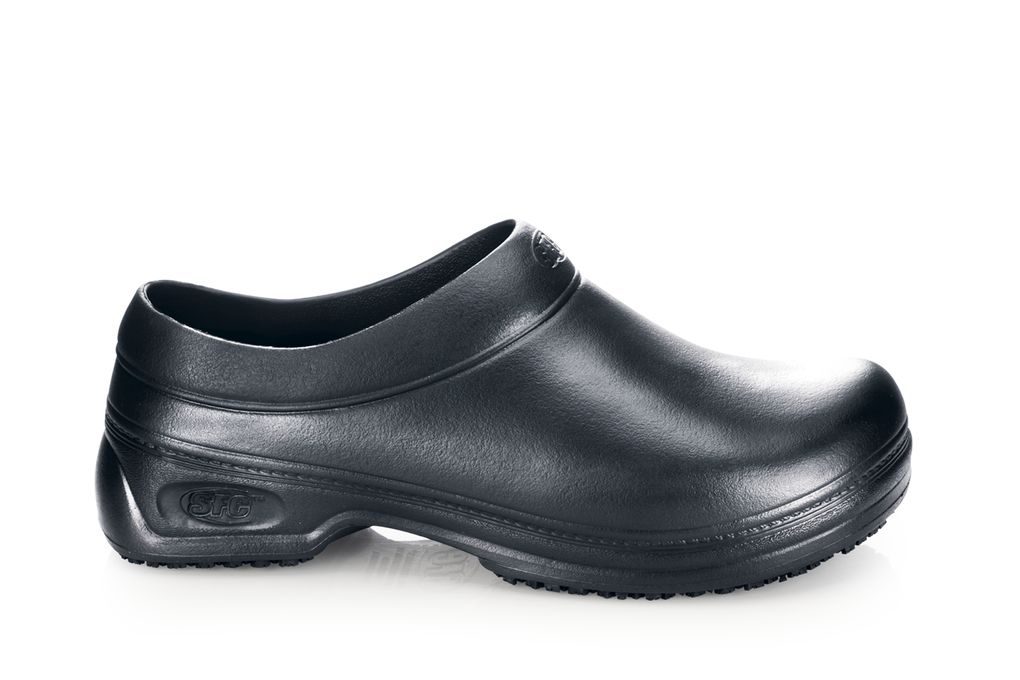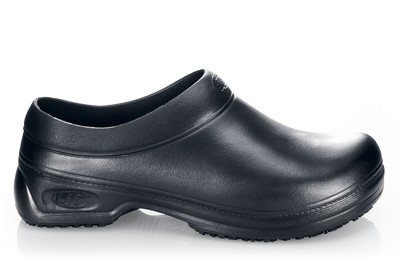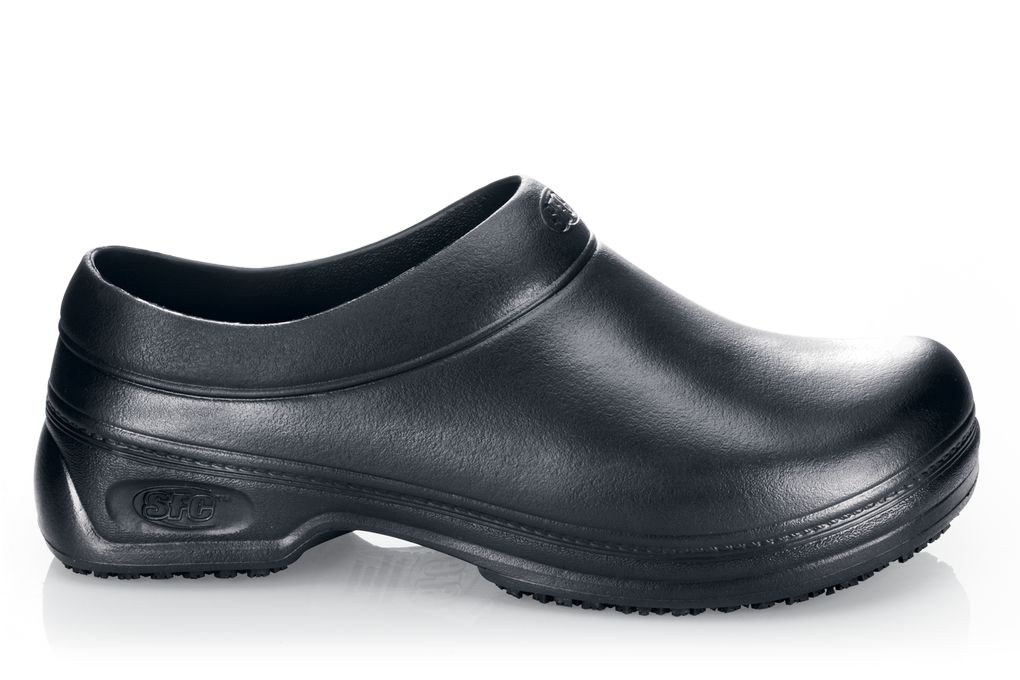 SFC Froggz® Pro
Negro, Estilo #5008
Un complemento perfecto para su colección de zapatos de trabajo.
Water-Resistant
Treated to repel liquids.
Removable Insole
Insoles are removable to allow for custom insoles or orthotics.
Vegan
Does not contain animal products or by-products, and not tested on animals.
Other Features
Plantillas acolchonadas removibles
Tacón completo de 1 1/4 de pulgada
Aceptable para vegetarianos
Hechos de un compuesto durable de EVA/goma de alto grado
Orificios de ventilación en el lateral del zapato
Ultra ligero
Slip resistant
I bought these clogs before and they lasted 3 years. They are worth the money
Kyle Bigelow Baker April 8, 2017
I'm a casino supervisor and like what is now my 3ird pair from SFC....The shoes with a pair of support hose make my day very comfortable...Highly recommend the stylish look of this product.
Horace Crider March 14, 2017
I really love these shoes, their light weight, slip resistance and that's what I Needed for work.
Renee Manning Food Service Assistant March 9, 2017
These shoes are great way to keep my feet dry except for standing in water due to the breath hole on the side.
Marco Sousa Candy maker January 19, 2017
My SFC Froggz Pro shoes didn't need any breaking in as they were immediately comfortable and I was on my feet 9 hours straight without sitting down at my job. I don't have much of an arch and the insoles that come with the shoes were perfect for me. My next purchase will be the SFC Froggz Elite. I am completely satisfied and pleased with my purchase and will be buying more later.
Richard Teague January 18, 2017