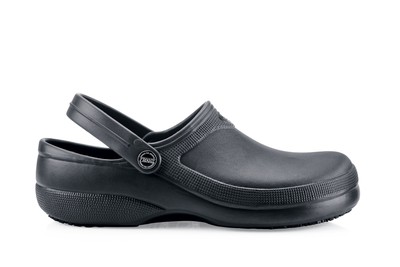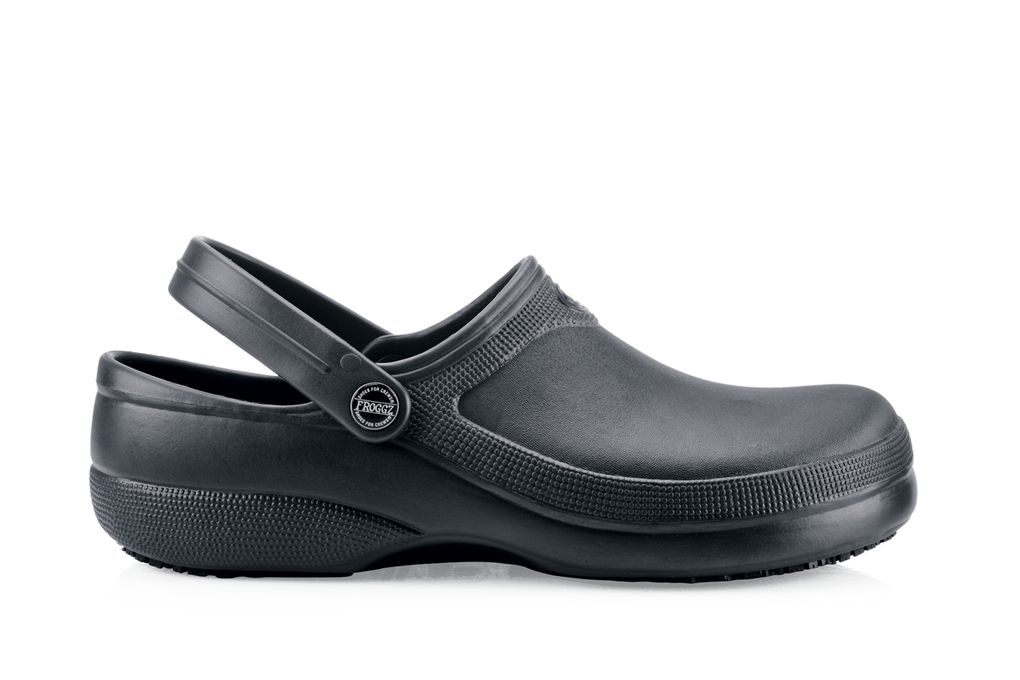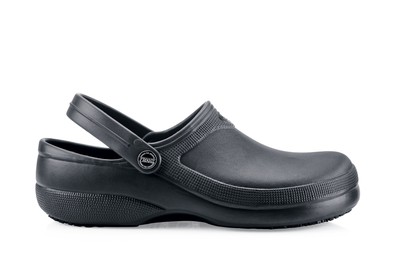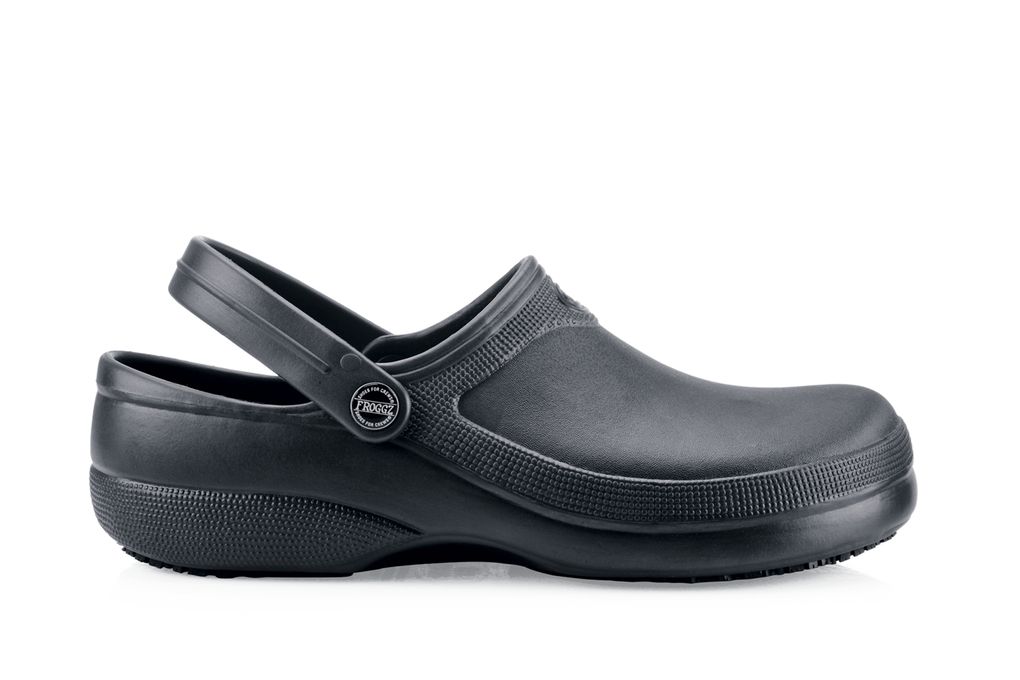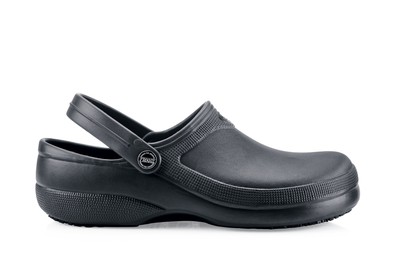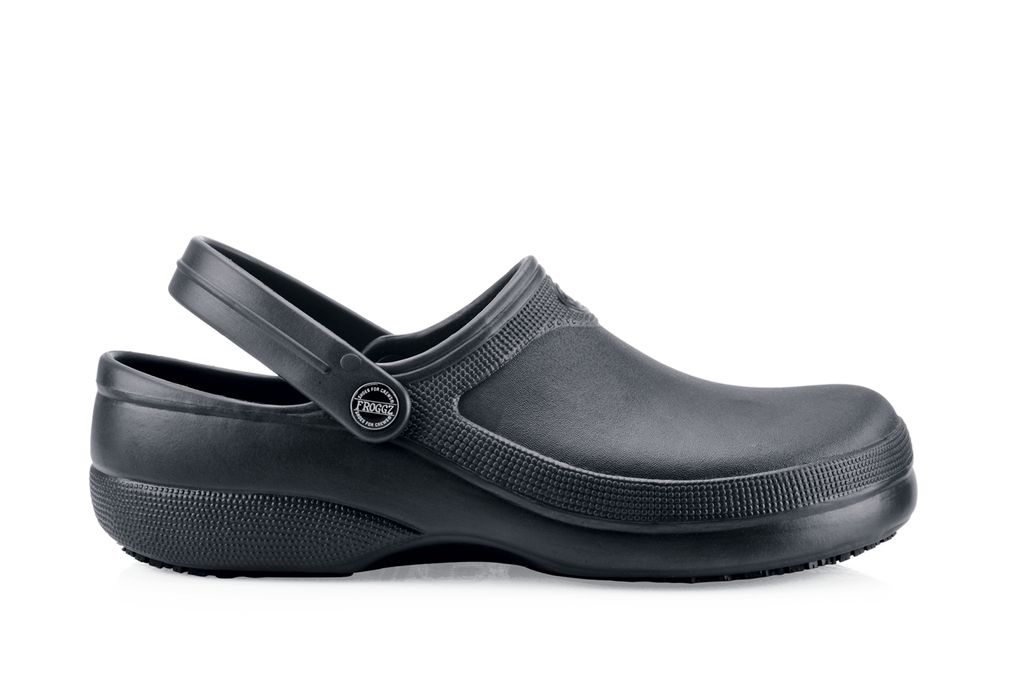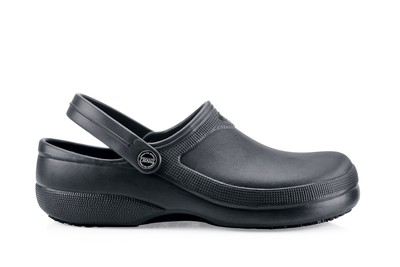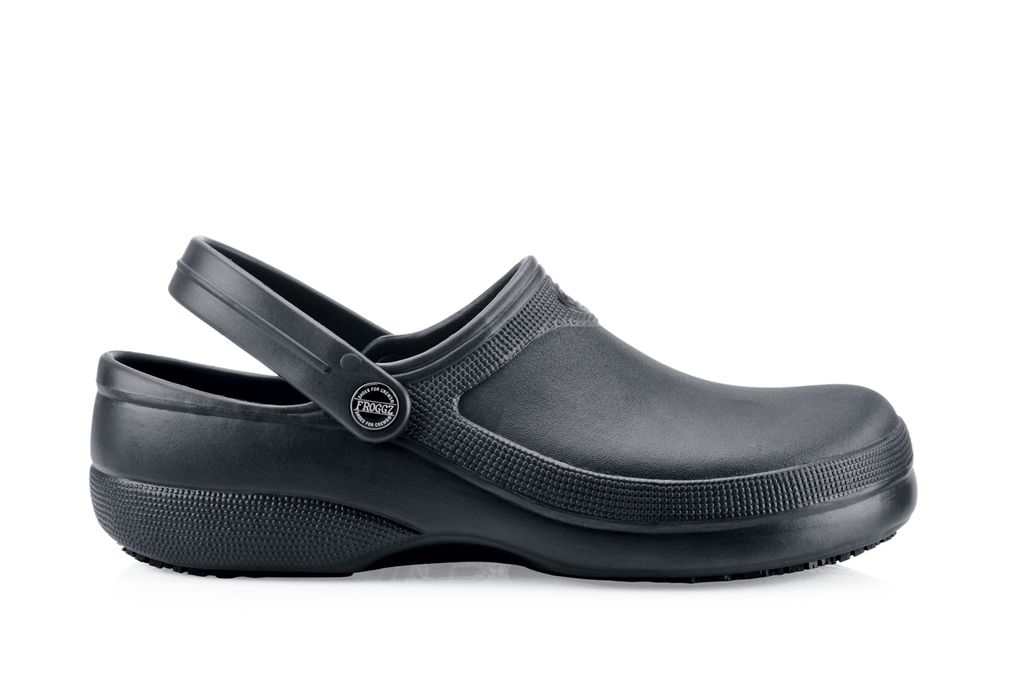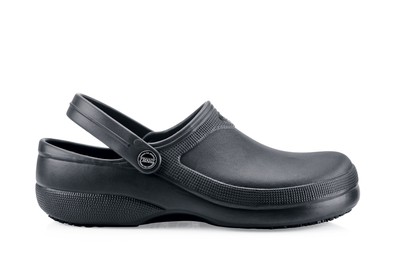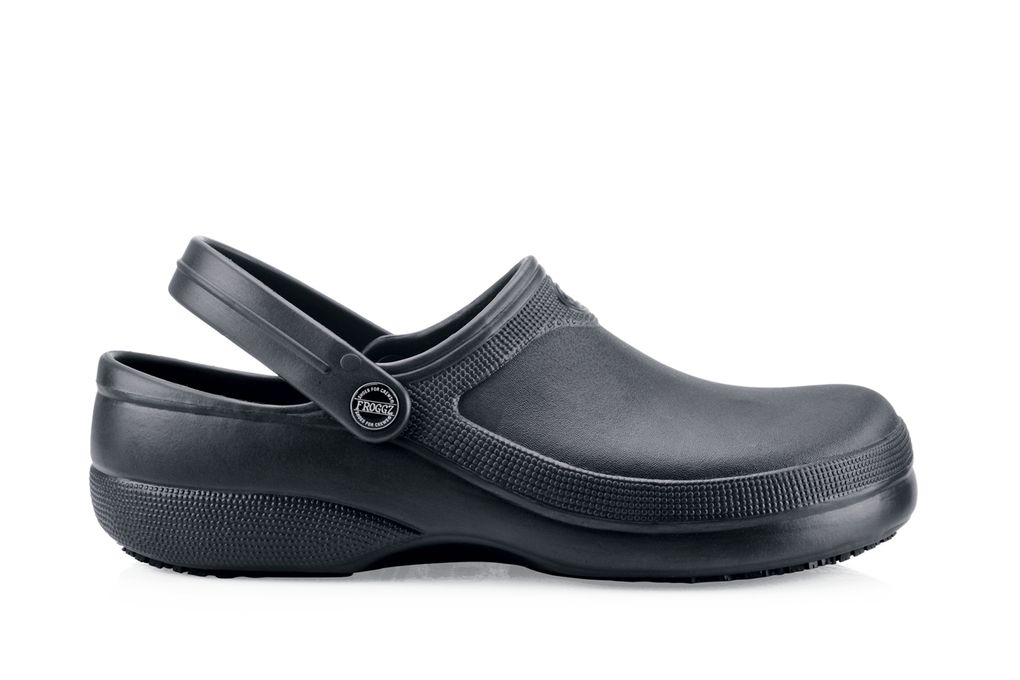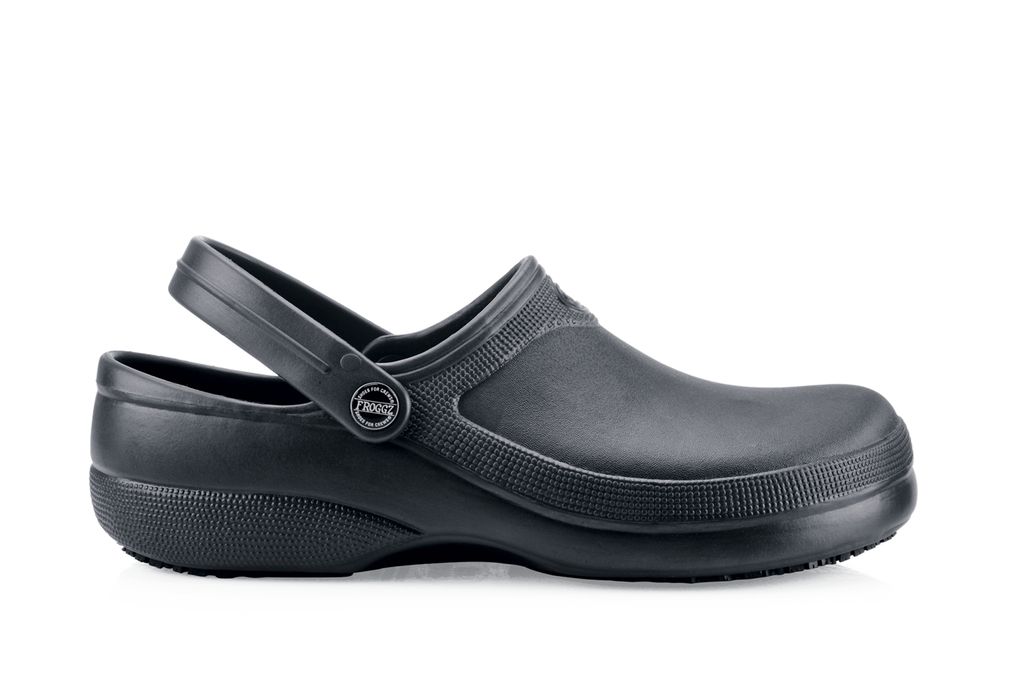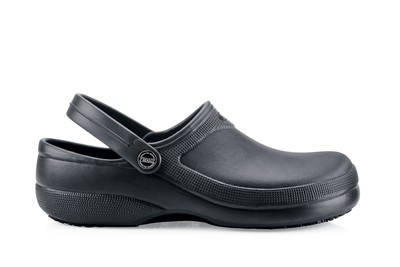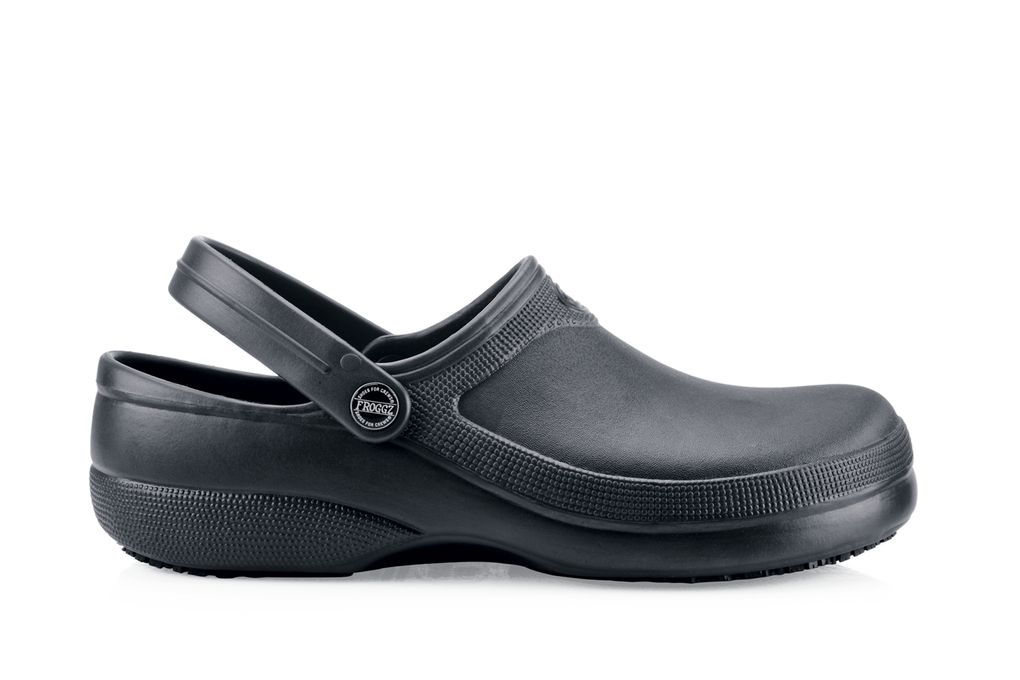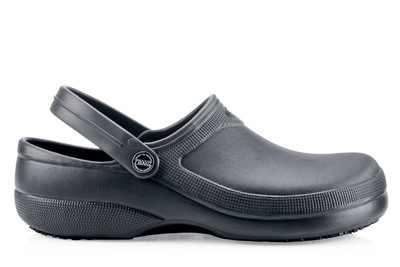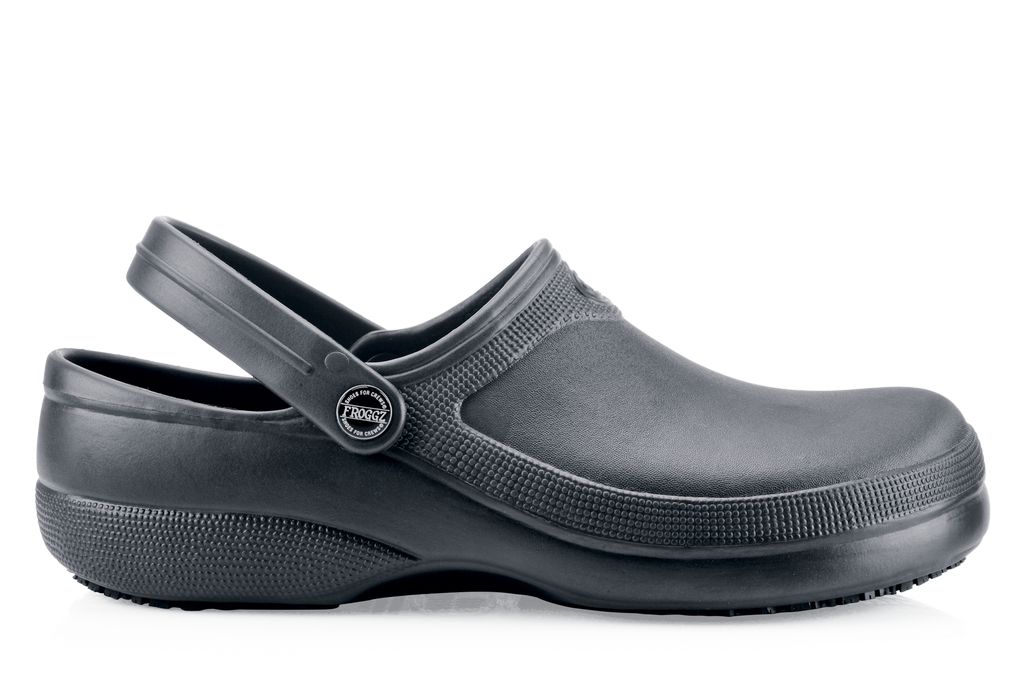 SFC Froggz® Classic II
Negro, Estilo #5010
Easy on and off with long-lasting comfort and slip resistance.
Resistente al agua
Treated to repel liquids from the surface.
Ajuste natural
A default fit for most sizes of feet.
Other Features
Correa movible para soporte del tacón
Orificios de ventilación en el lateral del zapato
Antideslizante
Vegan
Ultra-lightweight and water-resistant
Made of a durable, high grade EVA/rubber blend
Overall very satisfied with purchase. Slim width compared to over brands of this style. Just wish I could have exchanged for a bigger size but once I got them I work everyday.
Ryxana Inaura Waitress September 7, 2017
The first pair same kind lasted for YEARS. I love these shoes soooo comfy.
Elizabeth Mckay July 26, 2017
Bought before and no problem but this pair seems to fit a bit small
natalia somerset July 12, 2017
I love these shoes, they have the the tried and trusted shoes for over 5 years now. Occasionally I will try a different SFC shoe out, but have always returned to these. I will warn though that the will shrink in excessive heat. i live is Arizona and i left them in the car whiel at a friend house after work and they shrank a good size. So if you can unsure that they will never be left in a hot place they are great and last a good while.
Dana lynn coe Cook July 7, 2017
I would have kept the shoes but it didn't feel right. You should make these in wide width
brandy anderson June 25, 2017