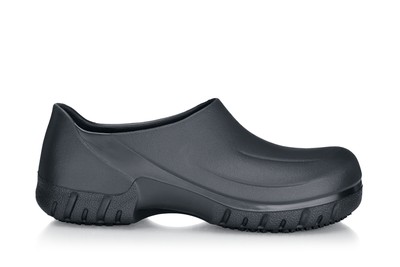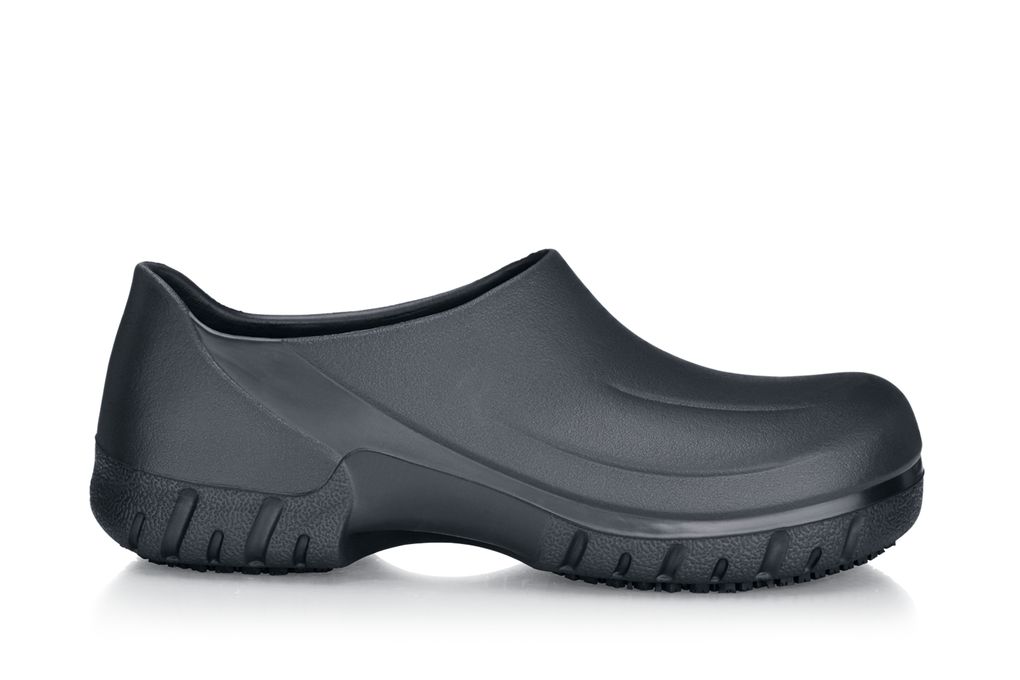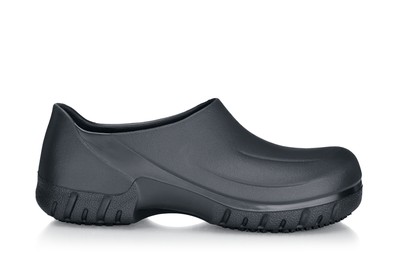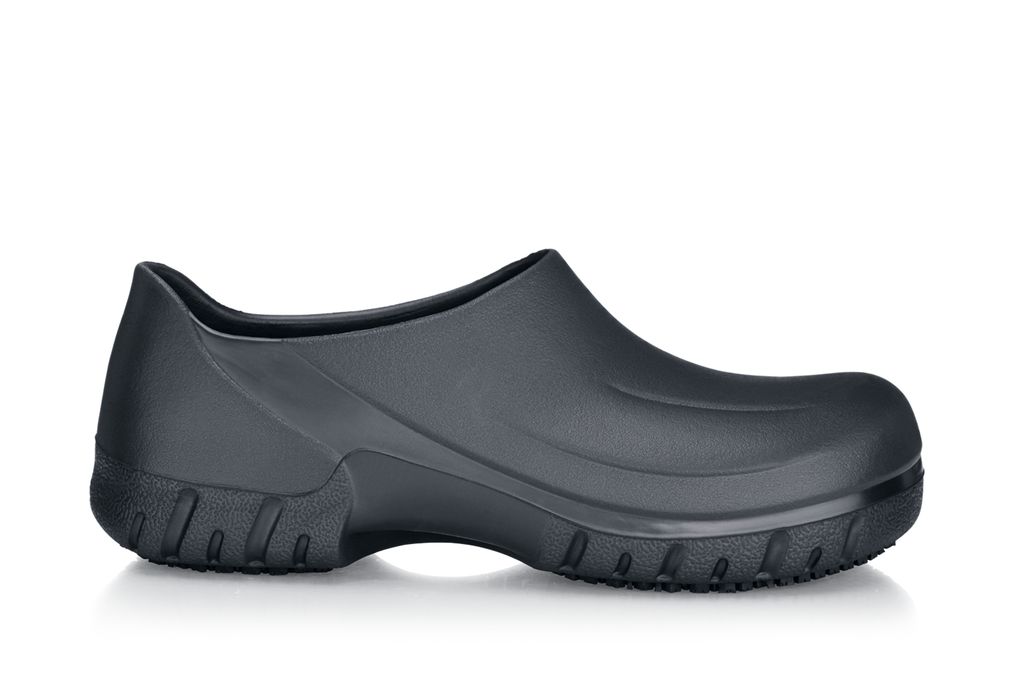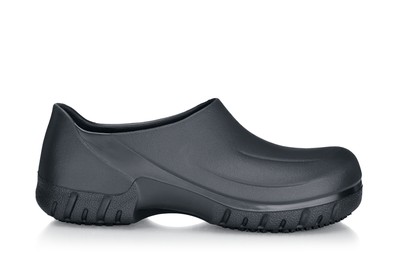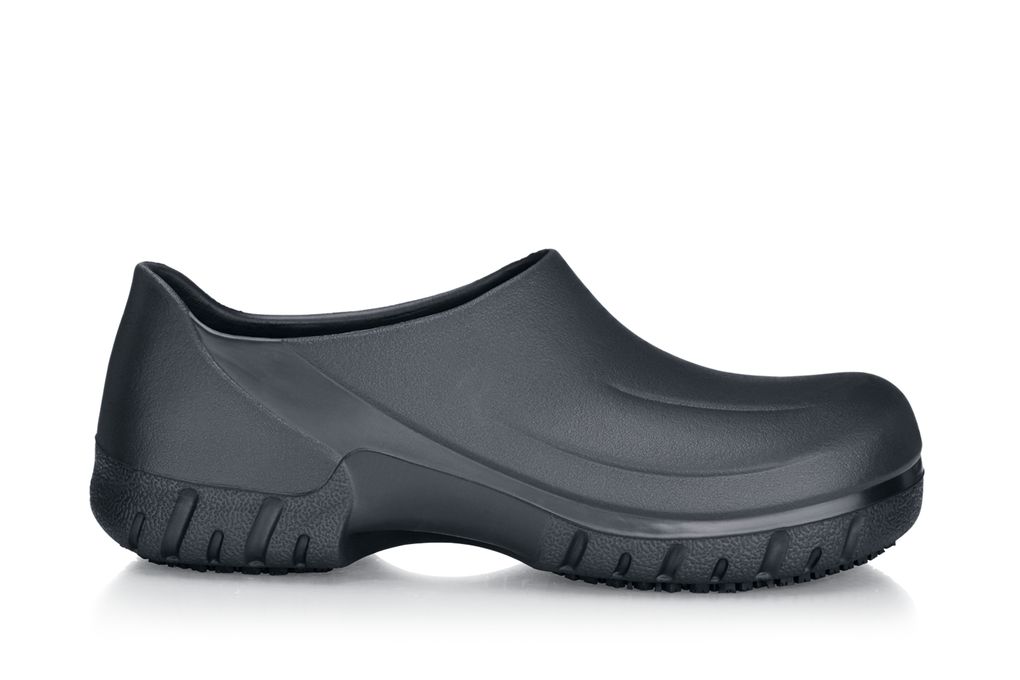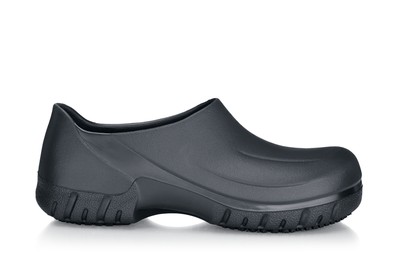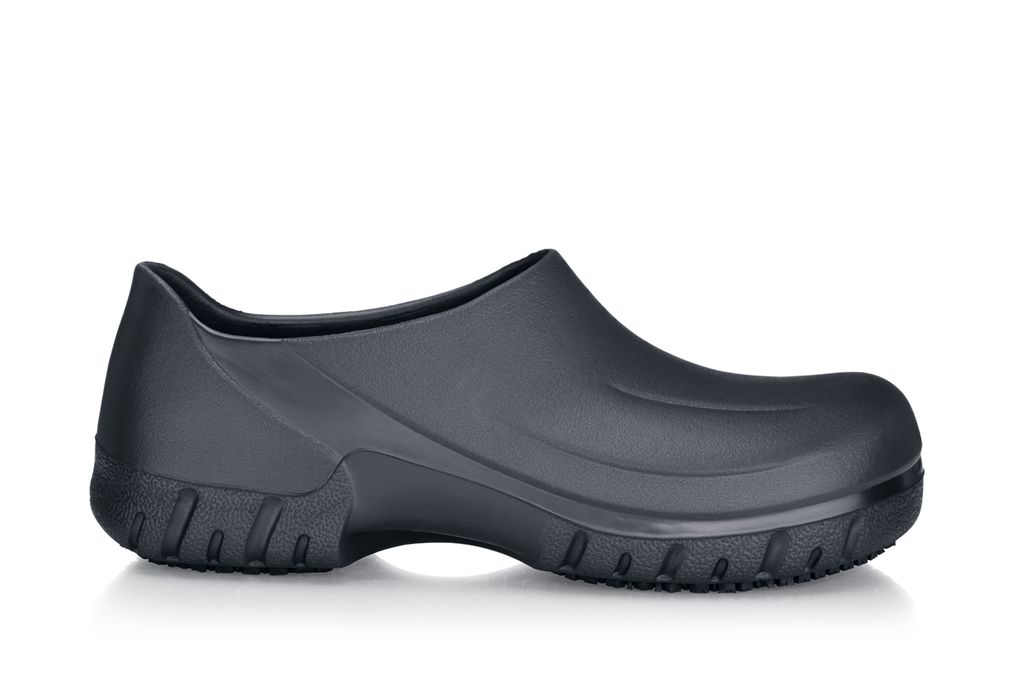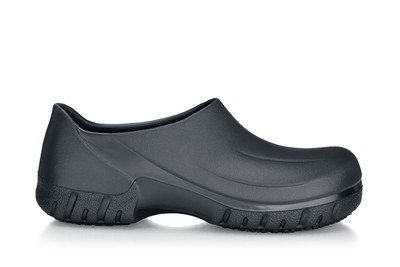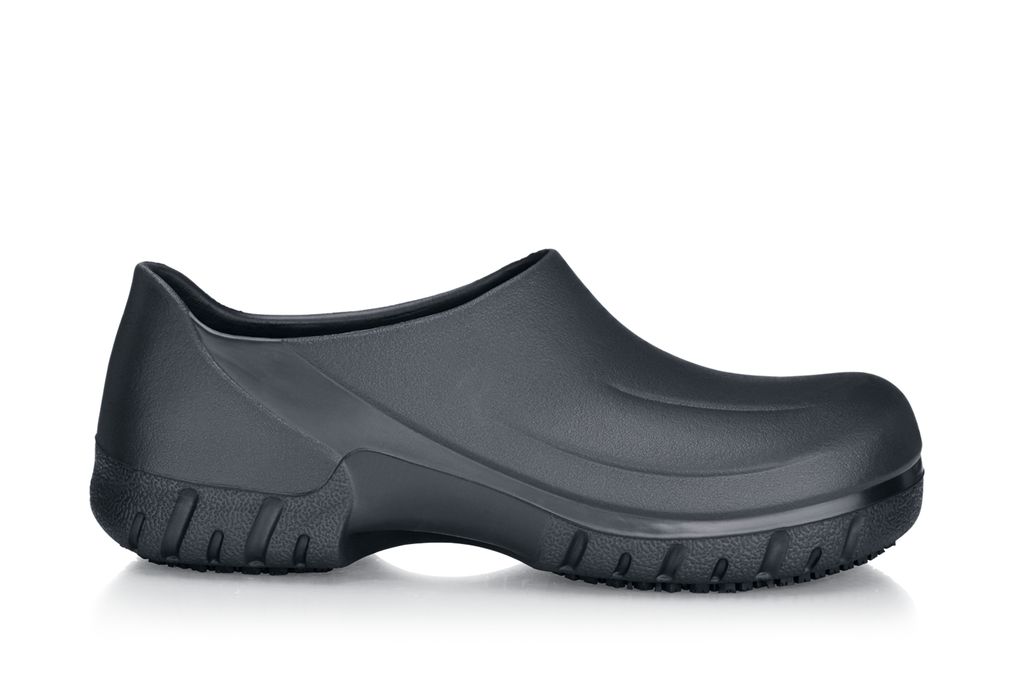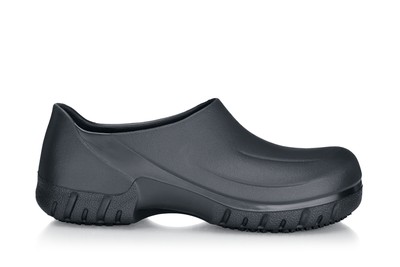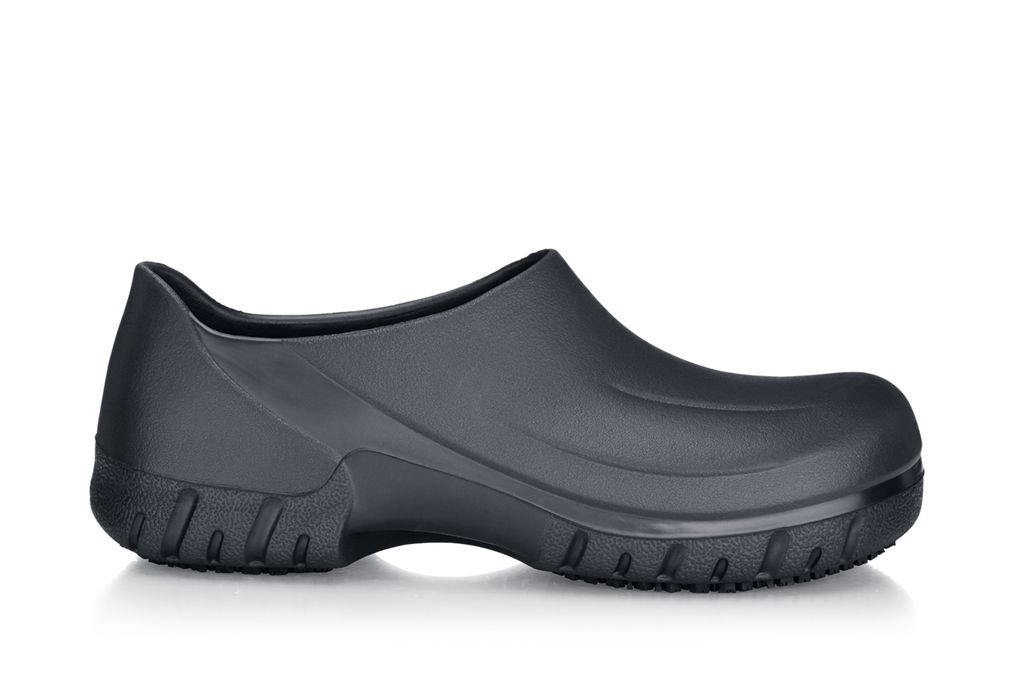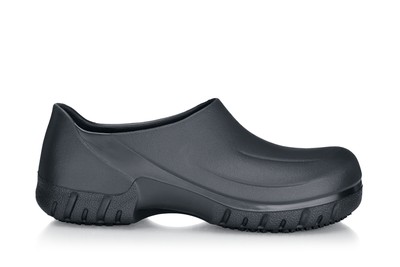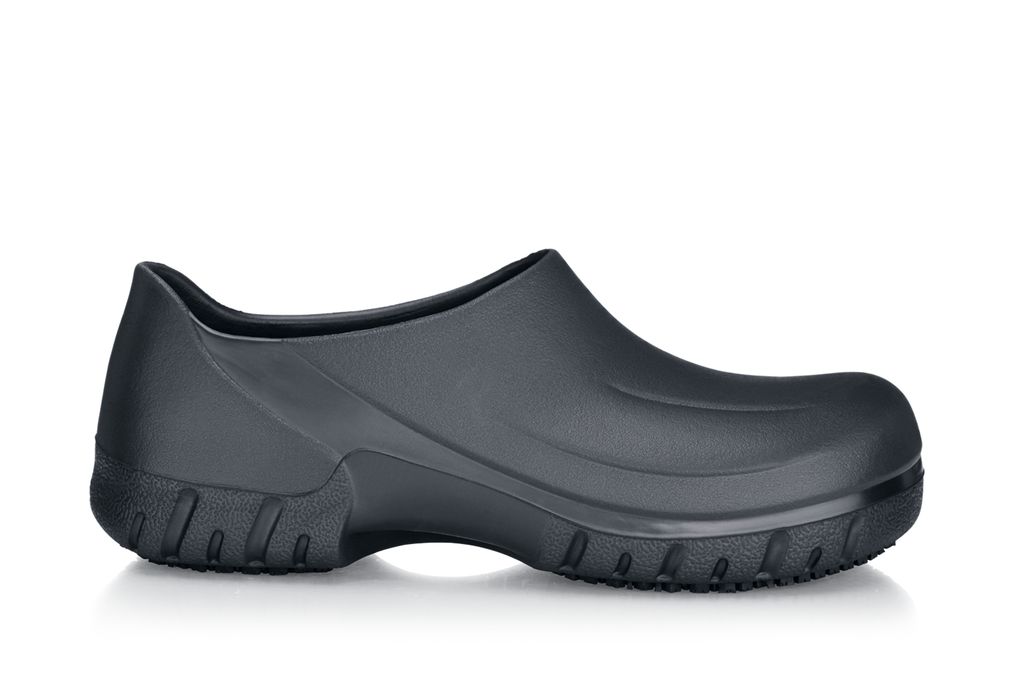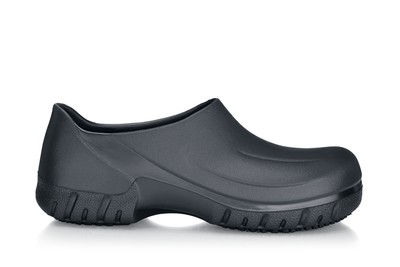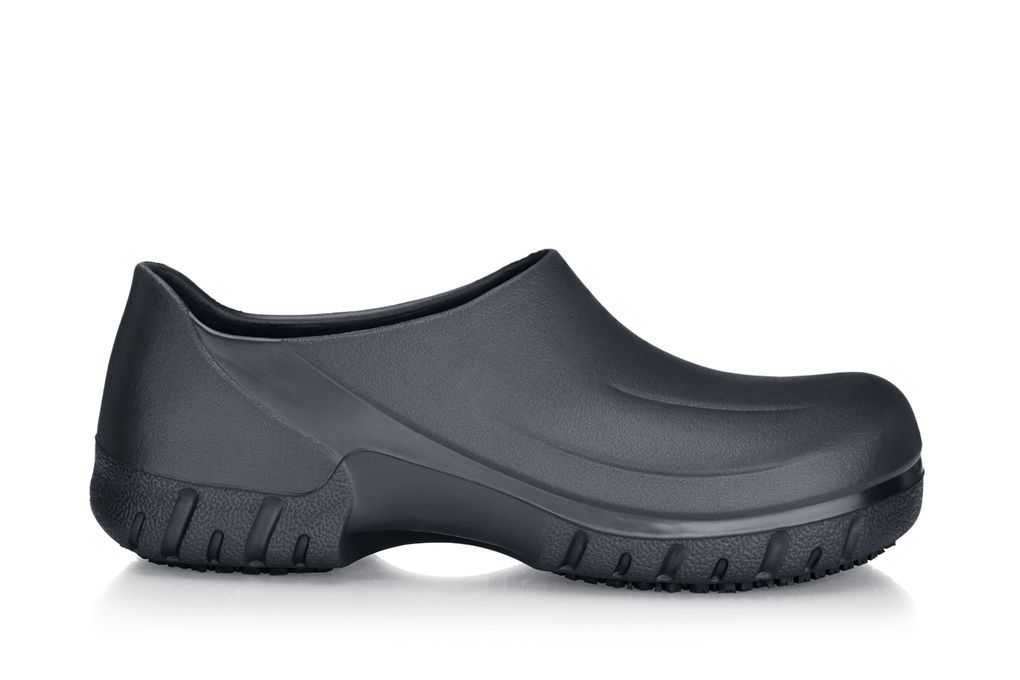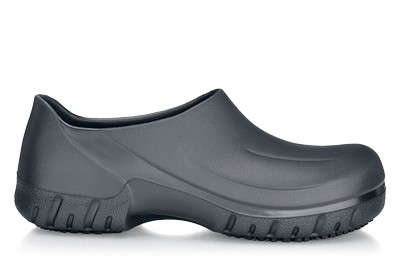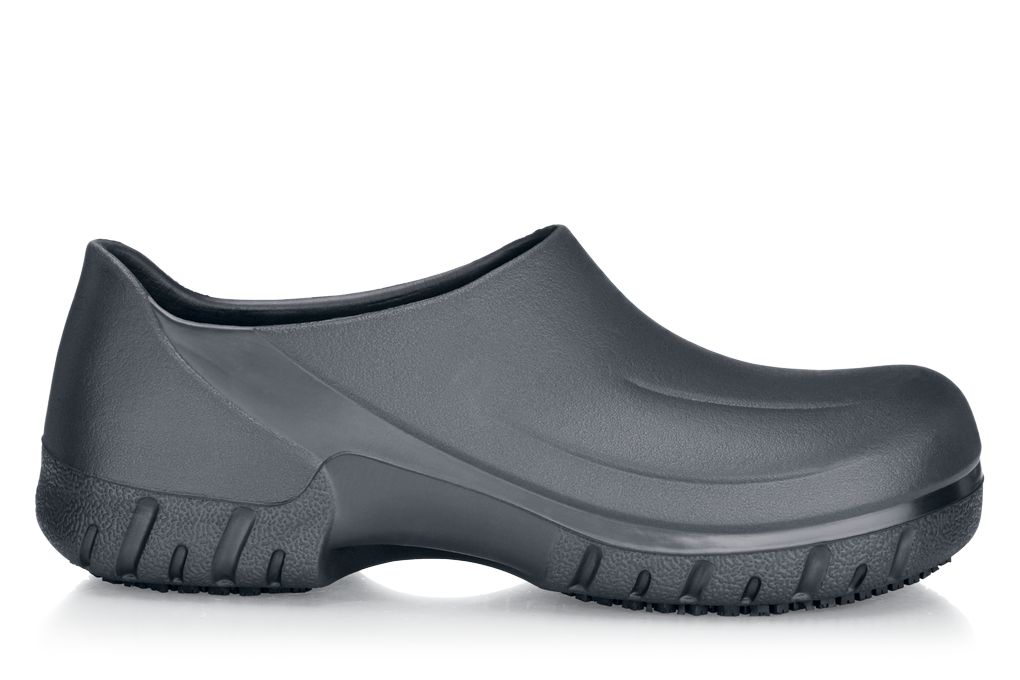 SFC Froggz® Elite
Hombres Negro, Estilo #5012
Enjoy convenient, lightweight safety with the SFC Froggz® Elite.
Water-Resistant
Treated to repel liquids.
Removable Insole
Insoles are removable to allow for custom insoles or orthotics.
Vegan
Does not contain animal products or by-products, and not tested on animals.
Other Features
100% Vegano
Hechos de un compuesto durable de EVA/goma de alto grado
Orificios de ventilación en el lateral del zapato
Plantilla moldeada removible para el máximo confort y ajuste
Slip resistant
I would highly recommend this shoe to anyone! I originally bought these beacuse I like the slip on style and the fact that they won't become smelly if they get wet. I love the slip resistance of SFC. I could walk across a soapy floor with a hot pot of soup and feel confident I will not slip. If there is a negative, it's that I am tired of the same shoe and want something different with more cushioning on the sides like the regular shoes have.
Russell Norton Cook May 10, 2017
I got them for rainy day walking, like going down to the center of town, etc. They are perfect for that. I'm not getting my regular shoes wet or salt-covered on the warmer sloppy winter days.
Richard Grant May 1, 2017
Great for dishwasher, waterproof!
jackie kuhn April 13, 2017
The only issue I've had was the insert caused my feet to slide back and forth in the shoe. It felt like the bottom of my feet were rubbed raw. I put a different insert in and have had no problem since.
Amanda Broadway September 28, 2016
I added arch support due to long hours worked in kitchen
Esteban Murillo Chef September 15, 2016