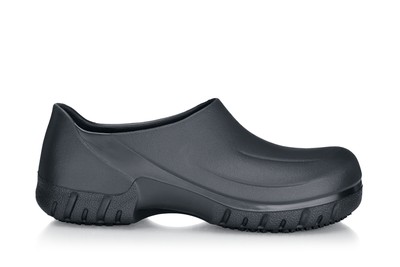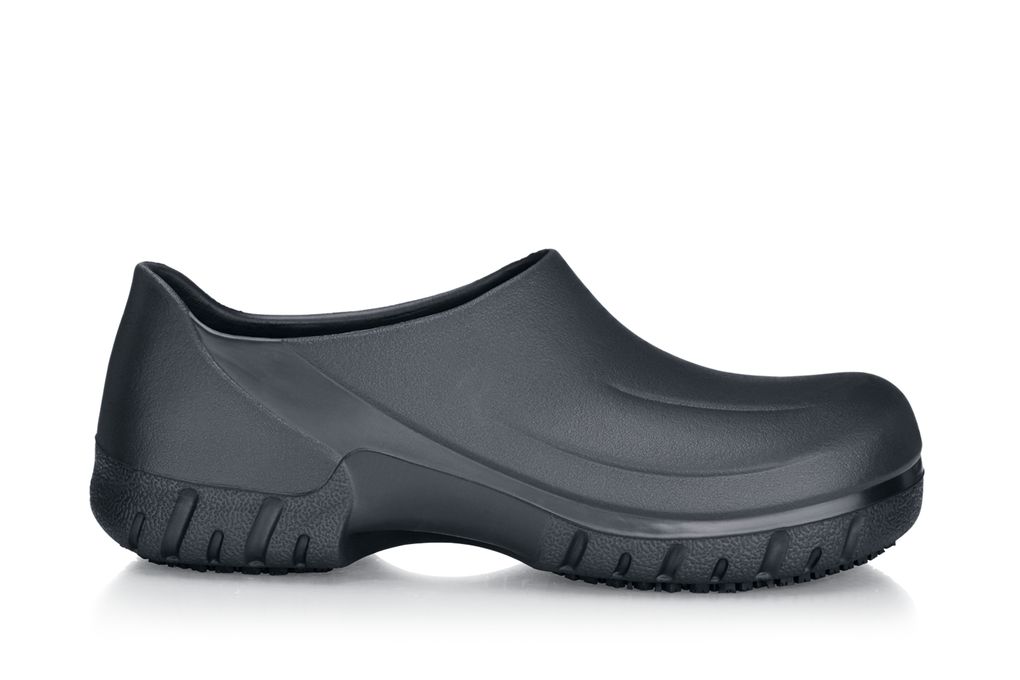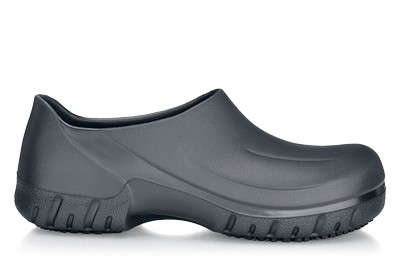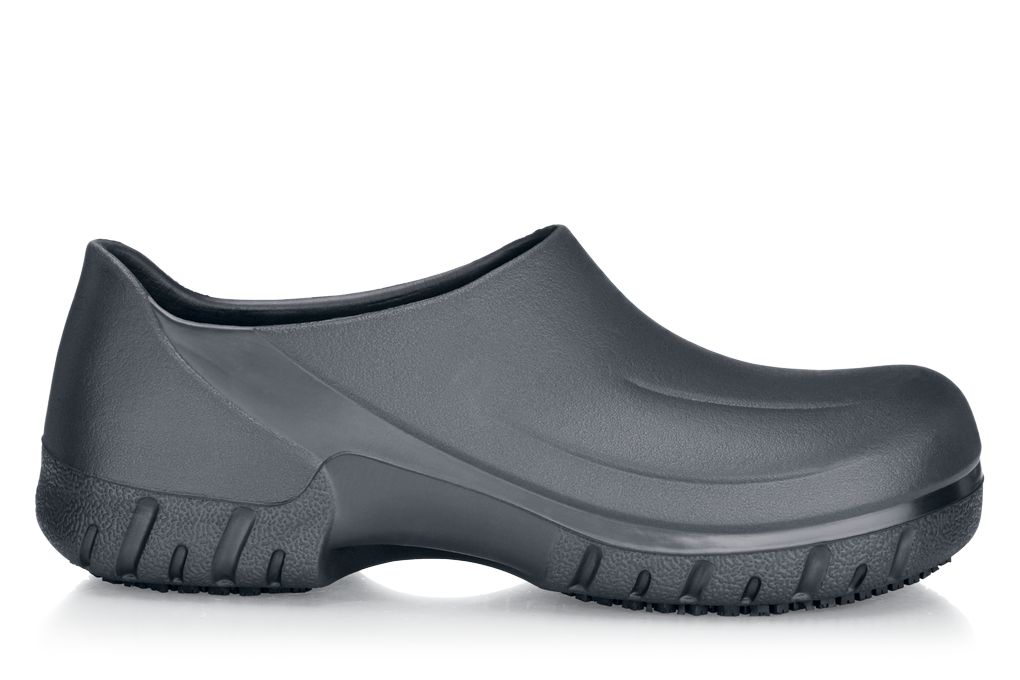 SFC Froggz® Elite
Hombres Negro, Estilo #5012
Enjoy convenient, lightweight safety with the SFC Froggz® Elite.
Resistente al agua
Treated to repel liquids from the surface.
Ajuste natural
A default fit for most sizes of feet.
Other Features
Hechos de un compuesto durable de EVA/goma de alto grado
Orificios de ventilación en el lateral del zapato
Plantilla moldeada removible para el máximo confort y ajuste
Antideslizante
Vegano
Ligero y resistente al agua
Hi, These Froggz Elite are great shoes in that they are very soft & squishy under my feet. I have yet to wear them to work though. I usually wear a Ladies 9 or 9.5 and when I ordered the corresponding Men's 7 they were way too small. Next I tried a Men's size 8 but my toes were still touching the end. Now I've ordered a Men's size 9 and think that will fit. I'm not sure if it's the Men's to Ladies conversion that is the problem, or if these shoes just fit small? I recommend that you order at least one, if not two sizes bigger than usual. The customer service has been amazing though. I'd have NO problem ordering from this company again. They ship from Ontario, give free shipping & returns, & my PHONE order arrived in just two days by FedEx. Great service, great staff. All the best, Joanne
Joanne D Kitchen Assistant July 6, 2018
I work 7 12hr shifts for 2 weeks straight and these shoes are a godsend when working non-stop in a mass production setting.
Jeremy L Baker May 5, 2018
I worked for a factory that made potato chips, and these shoes were excellent for slip resistance with all that grease from frying. I then changed jobs, I went to work for a deli in a grocery store and they were awesome in deli too. So comfortable, like slippers. No more tired, sore feet after a long day. I now work for Walmart, on concrete all day and my feet are never sore after work. Employees at Walmart have asked me about my choice of shoes. And I tell everyone the same thing, comfort. They are not for fashion but for comfort. I have never had a shoe that felt like slippers and so comfortable and supported my feet all day with no discomfort. I just ordered a new pair. The last pair lasted me through 3 different jobs and 3 years later it is time to get a new pair of shoes! I do use the gel insert soles from Dr Scholls with these shoes. All I can say is, these are great for my feet and I will continue to use as long as I continue to work on concrete all day.
Diane M March 12, 2018
I would prefer the shoe to be water proof instead of resistant. I sometimes wear water proof boots but ankle hurst after words.
Ed S Dish Room February 6, 2018
I absolutely love these work shoes. They are perfect for the type of work and environment I work in.
John D Sous Chef January 15, 2018