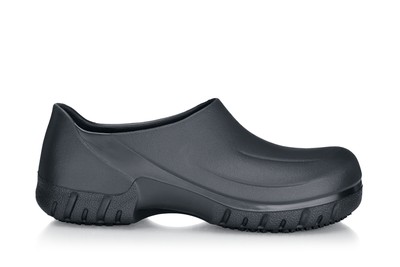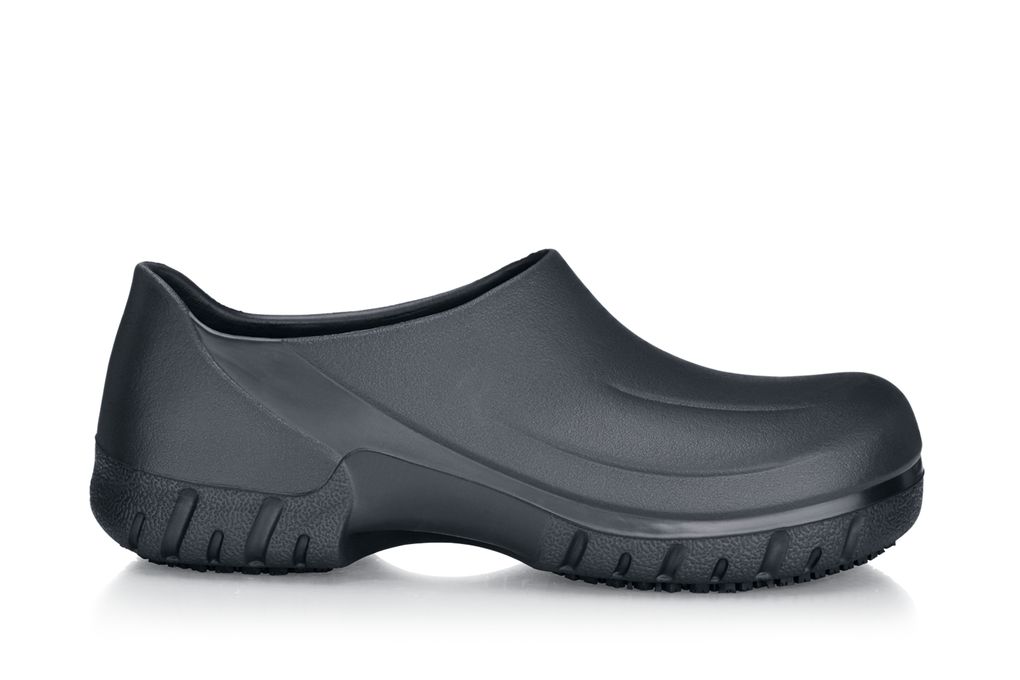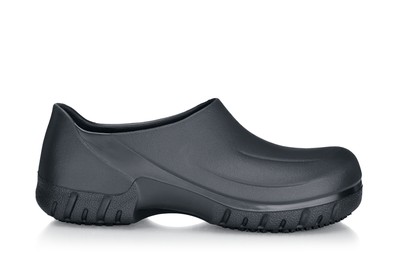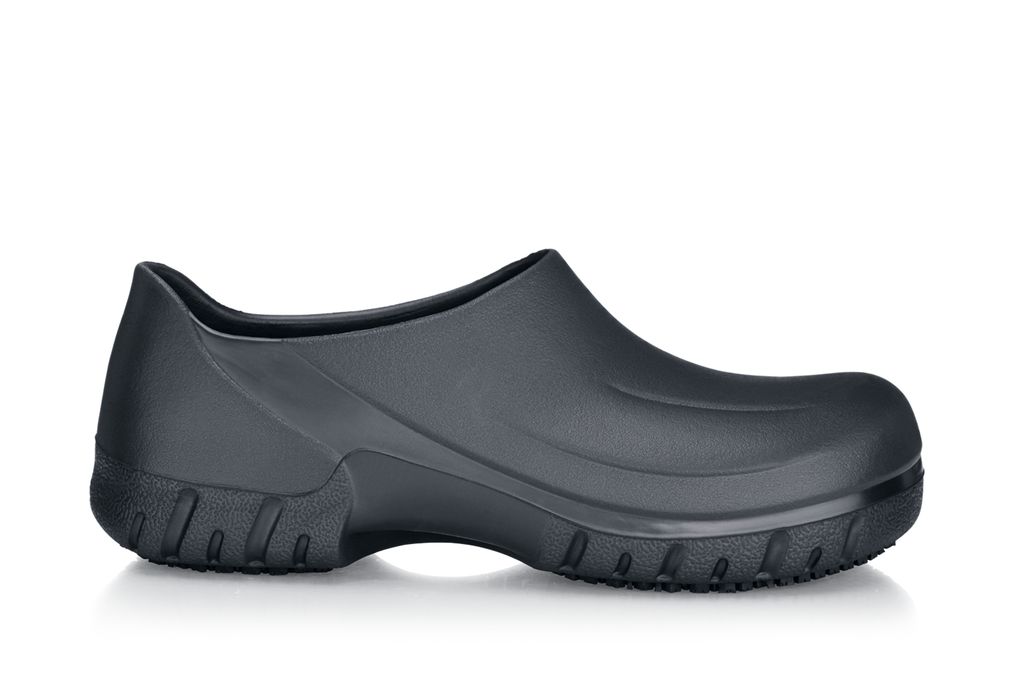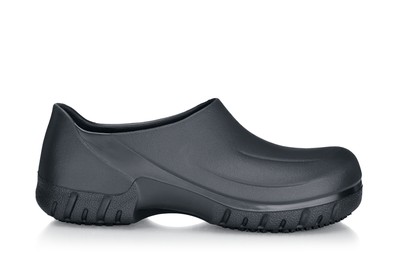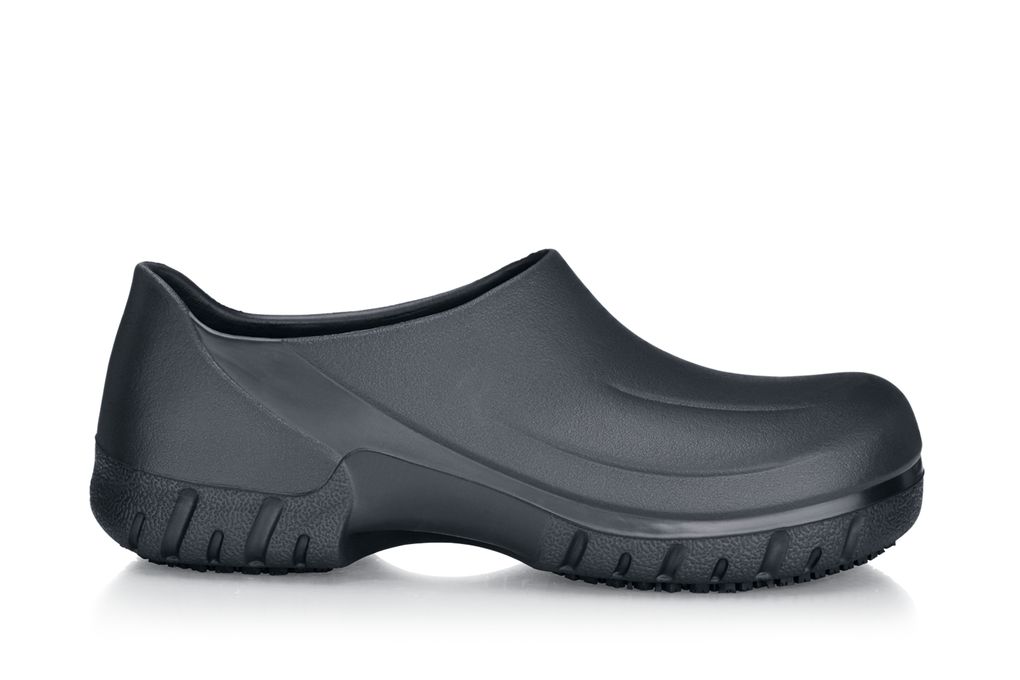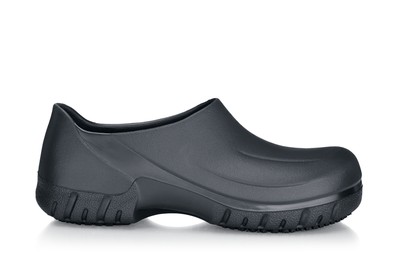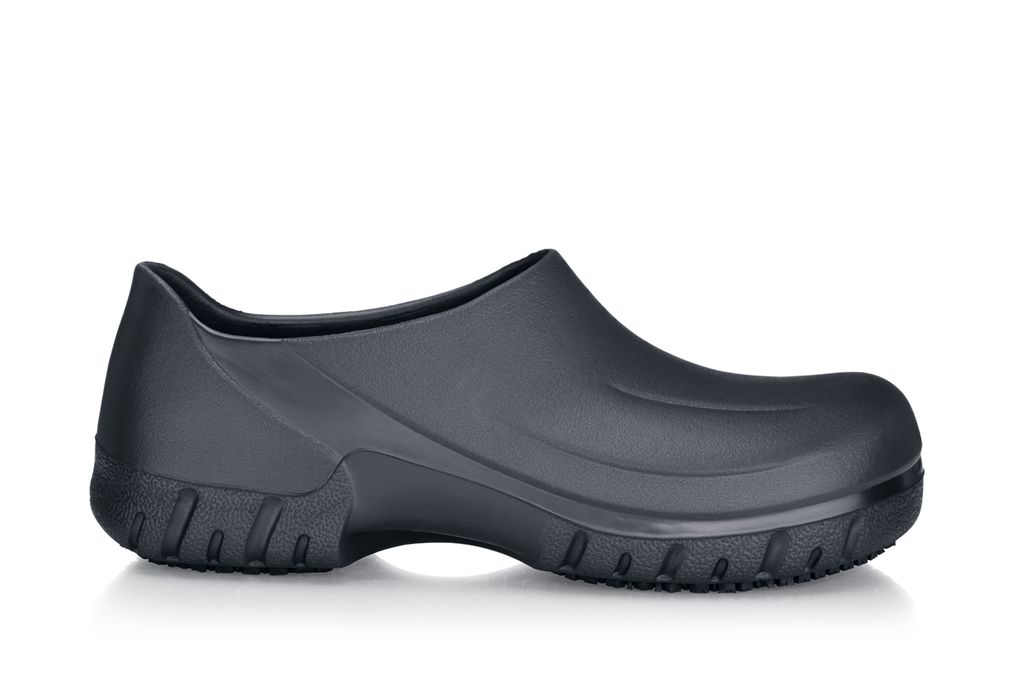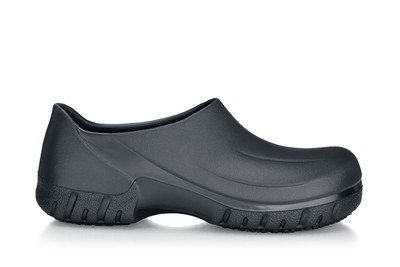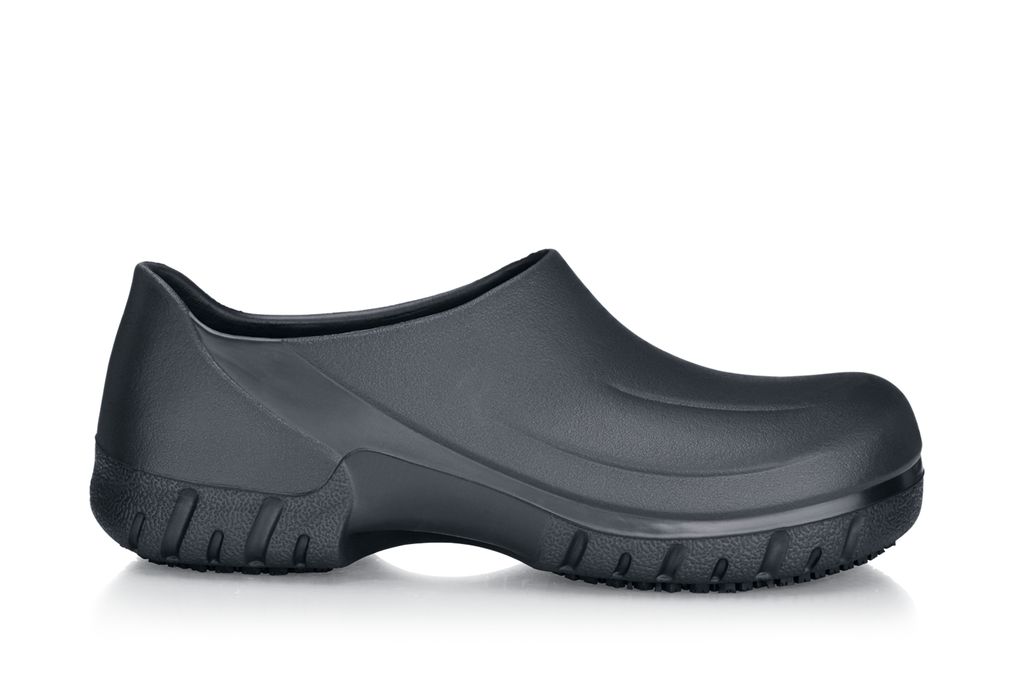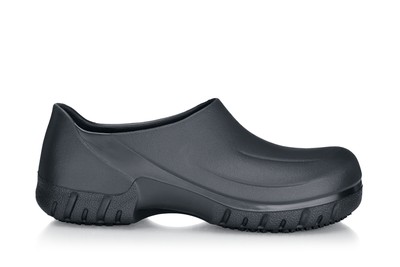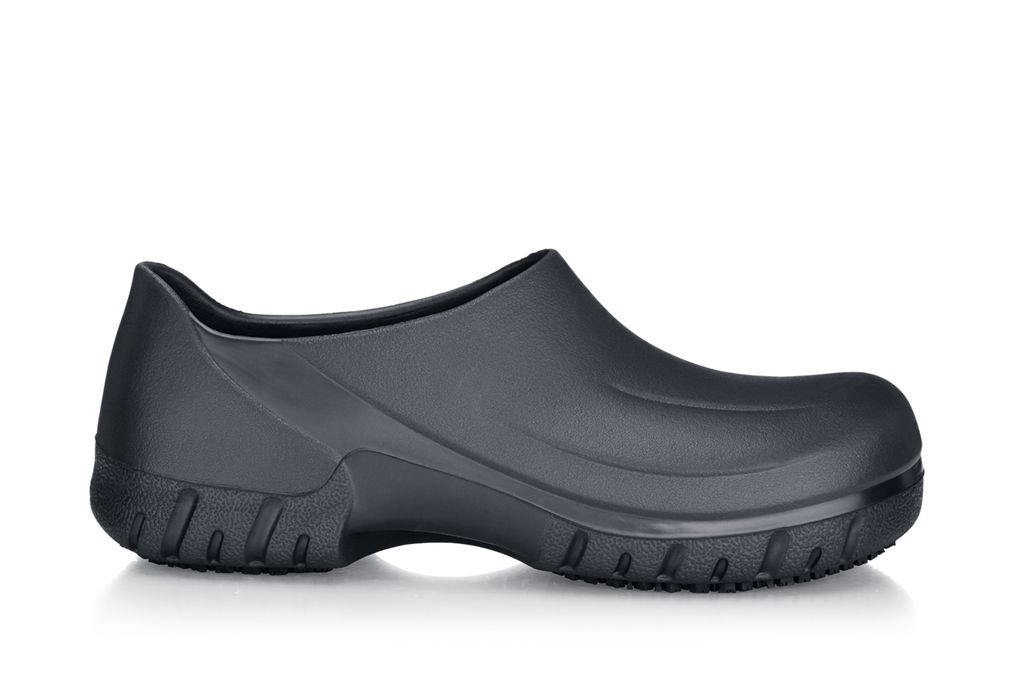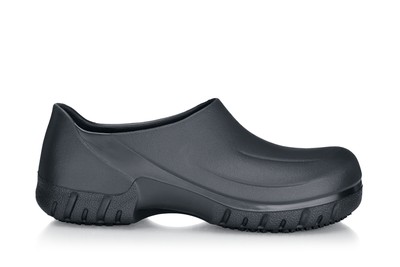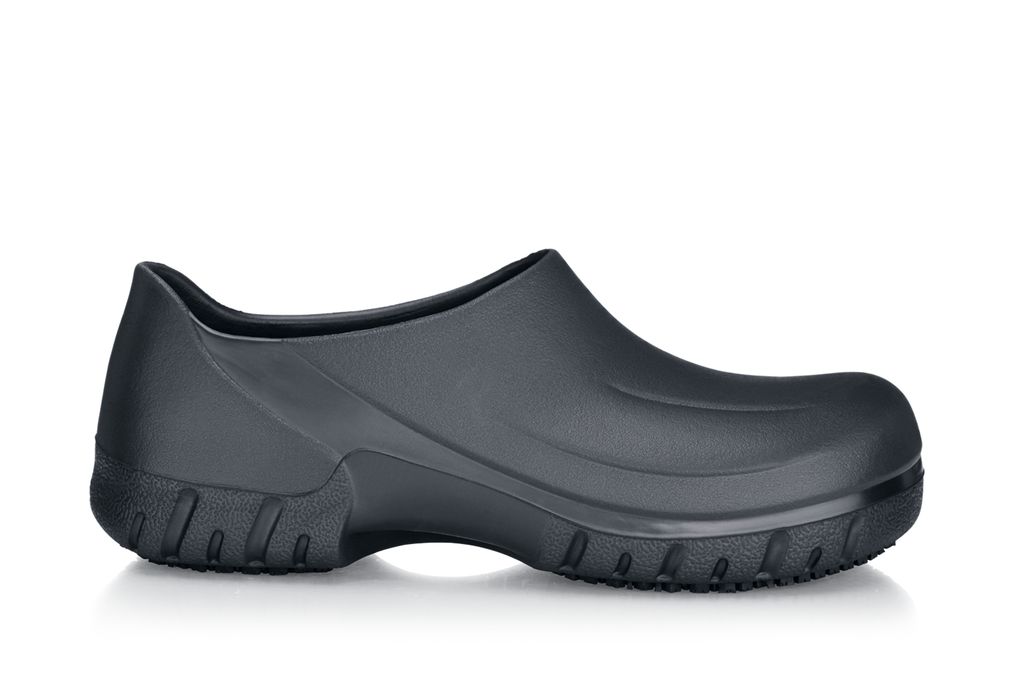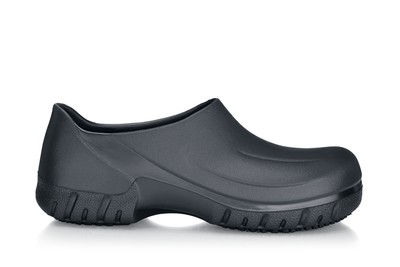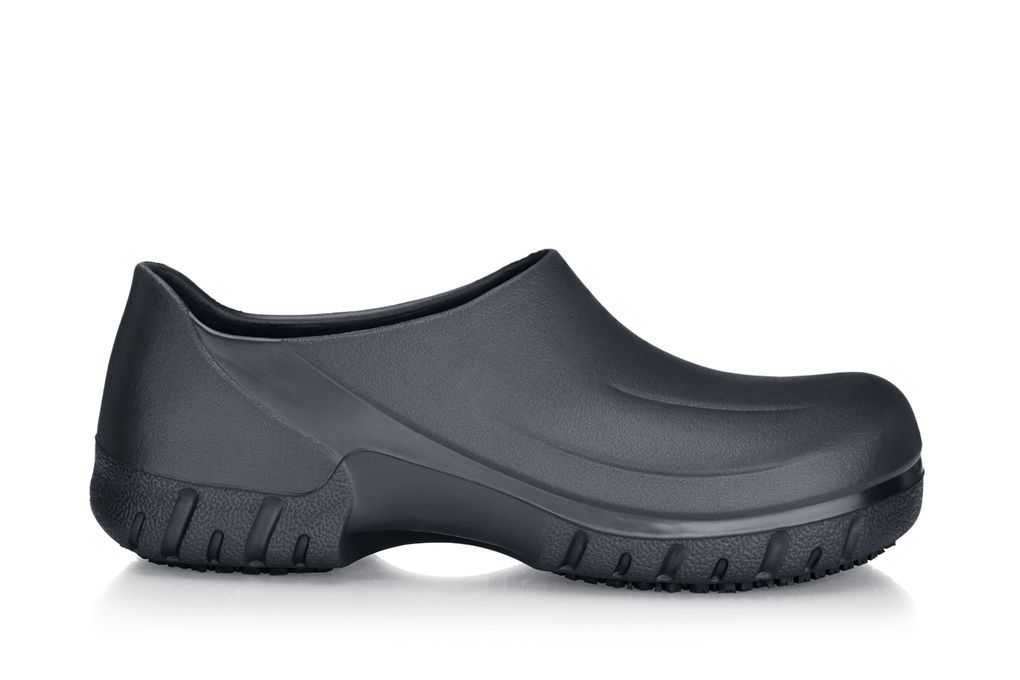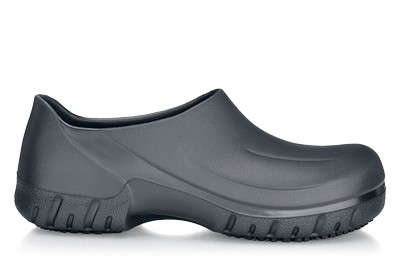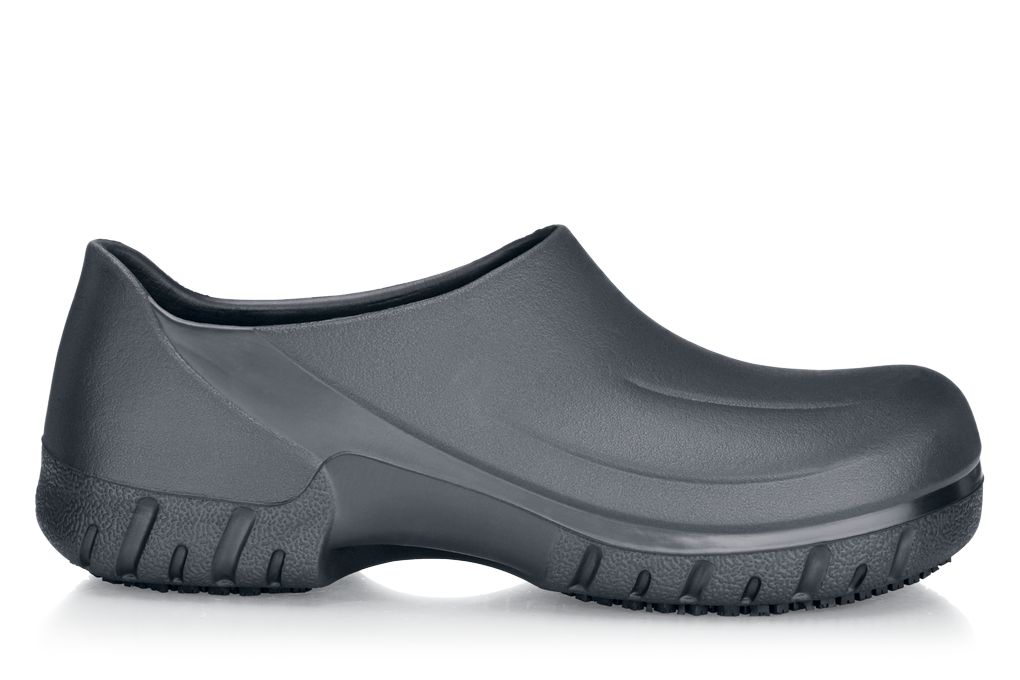 SFC Froggz® Elite
Hombres Negro, Estilo #5012
Enjoy convenient, lightweight safety with the SFC Froggz® Elite.
Slip Resistant
Superior SFC slip-resistant outsole.
Resistente al agua
Treated to repel liquids from the surface.
Ajuste natural
A default fit for most sizes of feet.
Other Features
Hechos de un compuesto durable de EVA/goma de alto grado
Orificios de ventilación en el lateral del zapato
Plantilla moldeada removible para el máximo confort y ajuste
Antideslizante
Vegano
Ligero y resistente al agua
I would prefer the shoe to be water proof instead of resistant. I sometimes wear water proof boots but ankle hurst after words.
Ed Sanders Dish Room February 6, 2018
I absolutely love these work shoes. They are perfect for the type of work and environment I work in.
John Dayton Sous Chef January 15, 2018
Have been wearing these shoes for almost a year. They're pretty great, but just found out the hard way that you shouldn't put them in the dryer. They shrunk so much I can't wear them anymore.
Christopher Miller Cook January 10, 2018
A bit too small next time I'll order 1/2 larger for shrinkage.
Thomas Farrell maintence December 24, 2017
As someone that works at a job that requires standing / walking all day, my feet hurt often without the right shoes. I actually have high arches and heel pain issues, but these shoes are incredible. The insoles are actually the comfiest I've ever stood on, and that's saying a lot. No heel pain, no arch pain, nothing. The insoles I wear in other shoes are the Superfeet Green insoles I have, but I don't think I'll take these stock insoles out, and that's saying a lot considering the Superfeet insoles cost more than these shoes. There's no break in period with the stock insoles at all. I'd also like to mention that I kinda have wide feet, so remember that if you keep reading. Anyway, many of the reviews on here advised that these shoes run a size smaller. I've never purchased Crocs before, so I just followed this advice and ordered a size smaller. I researched online and they're supposed to be very roomy. Your feet shouldn't touch the sides, the toes shouldn't touch the front, ext. Well, I guess it was a mistake ordering a 10 instead of an 11. These shoes are supposed to be roomy. So when people say it runs a size too large, they just don't understand that's a design feature. It is comfortable, don't get me wrong, but for some reason the right shoe feels a bit tighter than the left shoe (maybe my right foot is just bigger lol?) ~~ Anyway, when wearing no socks, the left shoe is a tiny bit roomy, it's actually really nice. Obviously since I'm used to wearing regular shoes, I'm gonna have to get used to wearing a more roomy shoe. The right shoe is okay without socks, but it's pretty snug on the left side of the shoe against my foot, and my pinky toe touches the side of the shoe. With socks, it's an entirely different monster. It goes from tolerable to untolerable really quick. It's WAY too snug. The left foot is still kinda tolerable, but the right foot is way, way too tight. So, want my advice? Order your correct shoe size. If you're an 11, get an 11. If you're an 11 1/2, get a 12. Don't go smaller, because that's not how this shoe is designed. Now, let's talk about looks, shall we? I never ordered crocs before because they look totally unprofessional. I don't think they look ugly per say, they just look very, very casual. (Ie the official Croc Bistros. In my opinion, not suitable for the workplace) The only reason I bought these shoes were for my work which requires slip resistant footwear, but at the same time, I wanted a comfy shoe that also looked good. This shoe is like the rolls royce of all crocs, I mean really. I think it looks really good. It's not open on the heel like other crocs, which I really like. Overall, this shoe is a 10/10 and I'm pretty sure this might become my favorite shoe to wear, even outside work. It's just soooo comfortable. Just remember, don't order a size too small! P.S ~~ These shoes actually feel really good to wear without socks. I understand needing to wear socks for work, but if you decide to wear these outside of work, skip the socks and go casual haha. It feels sooooo good.
Chris Chavis Sales Associate December 20, 2017