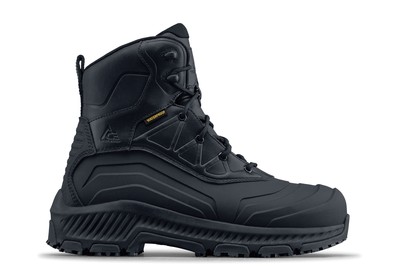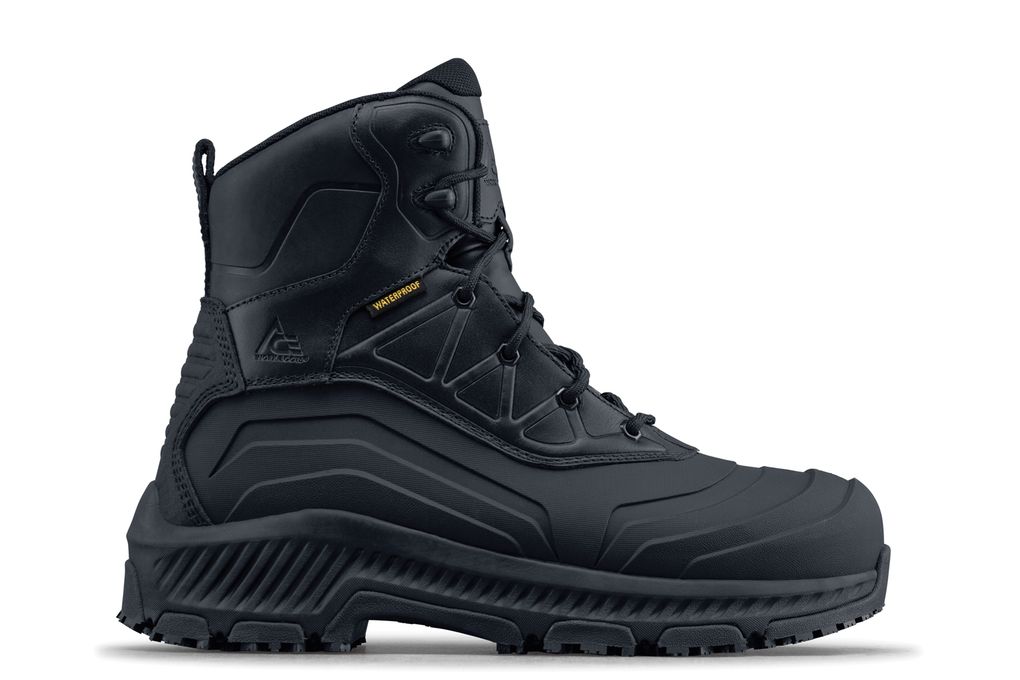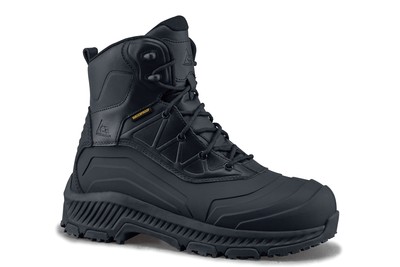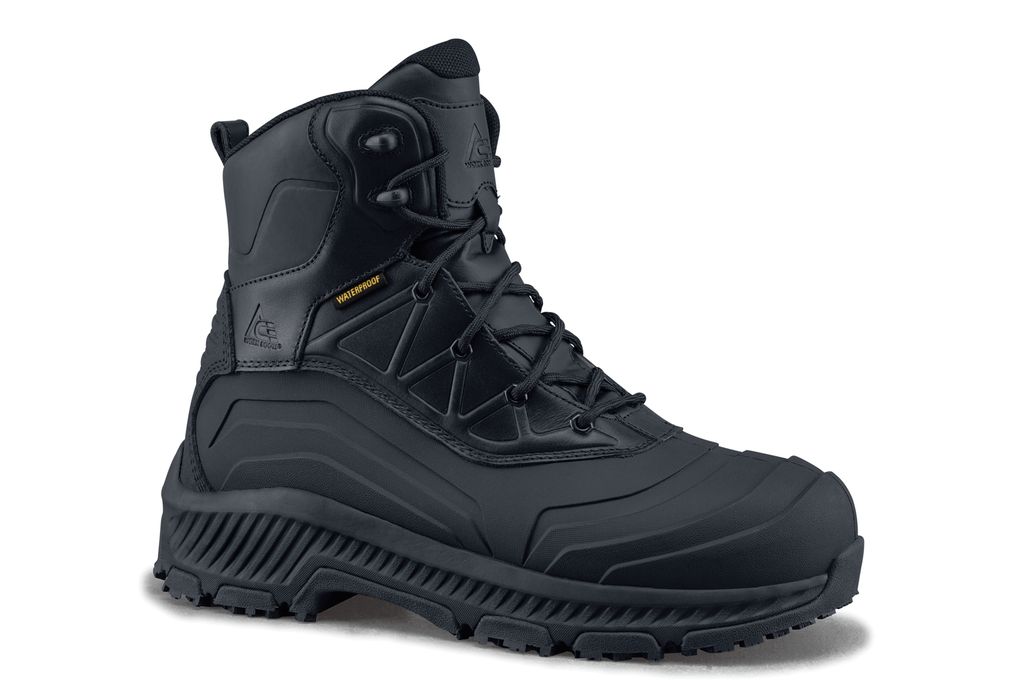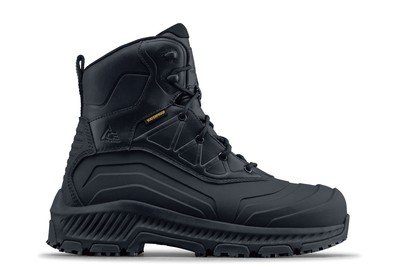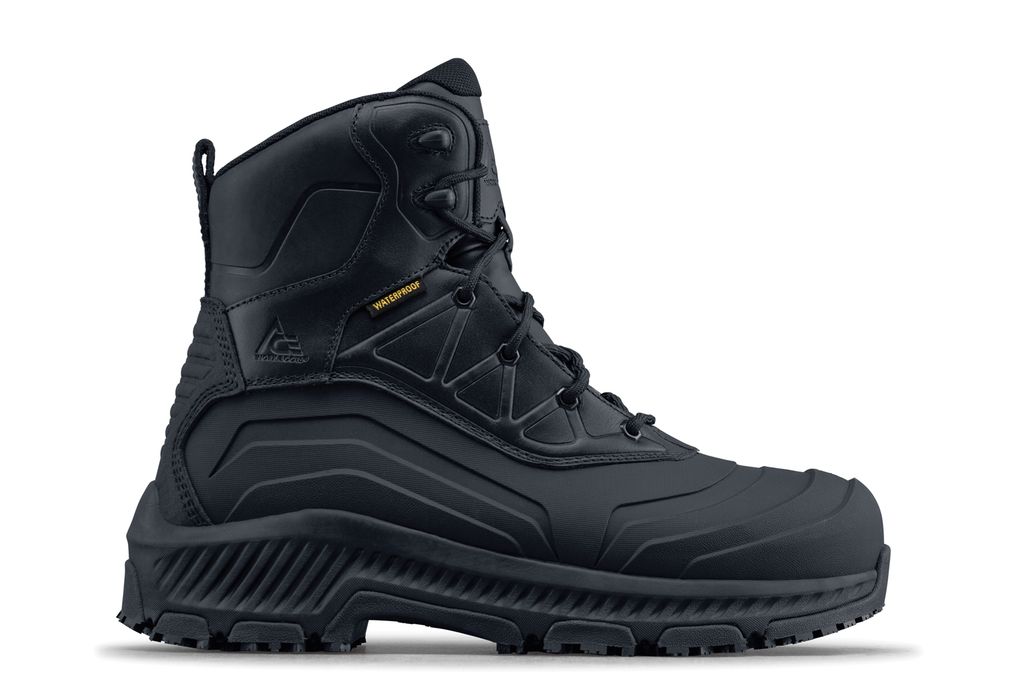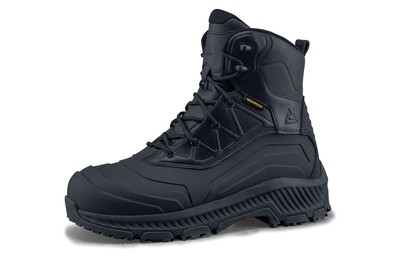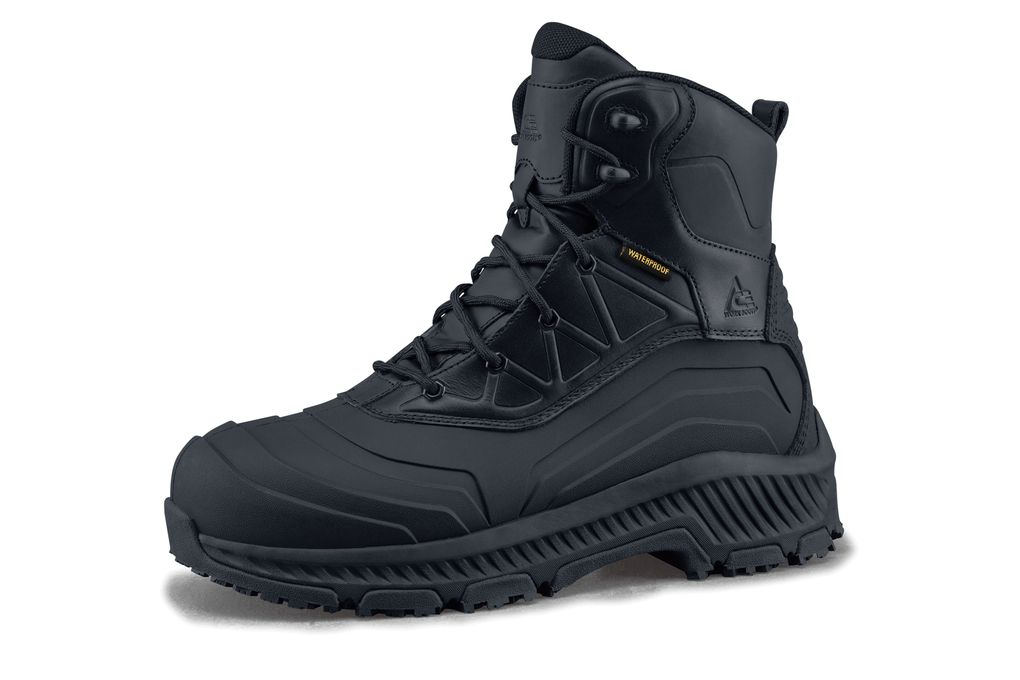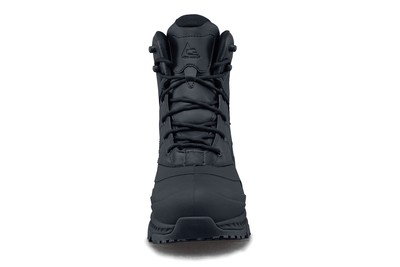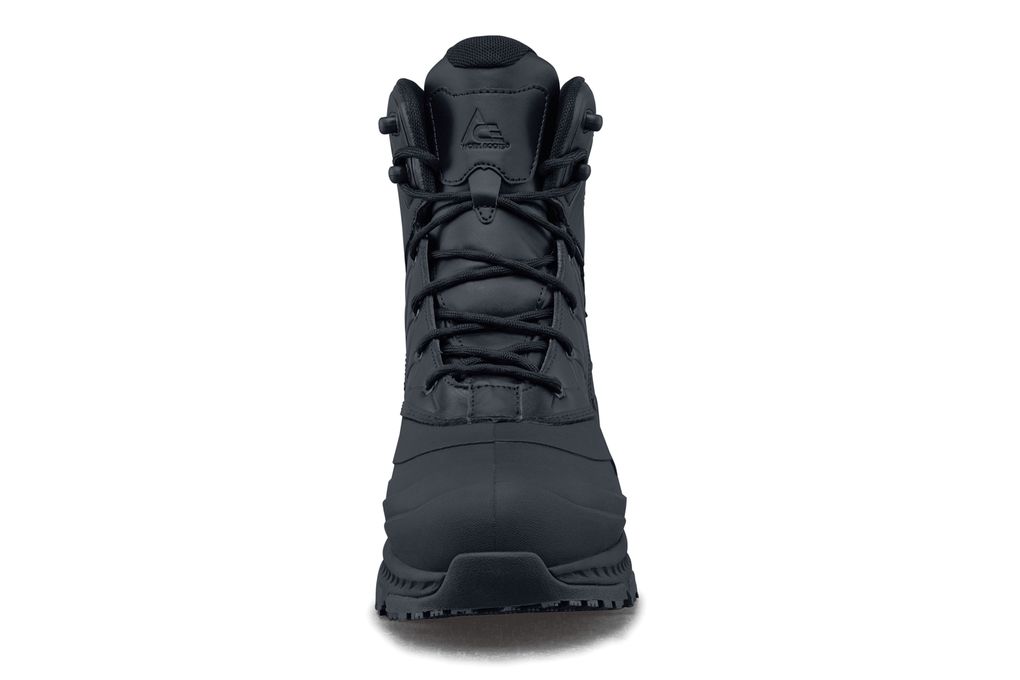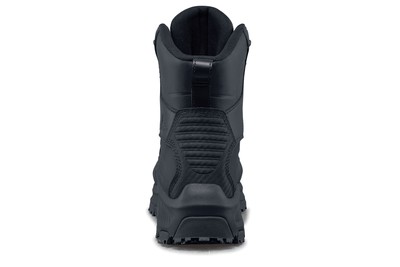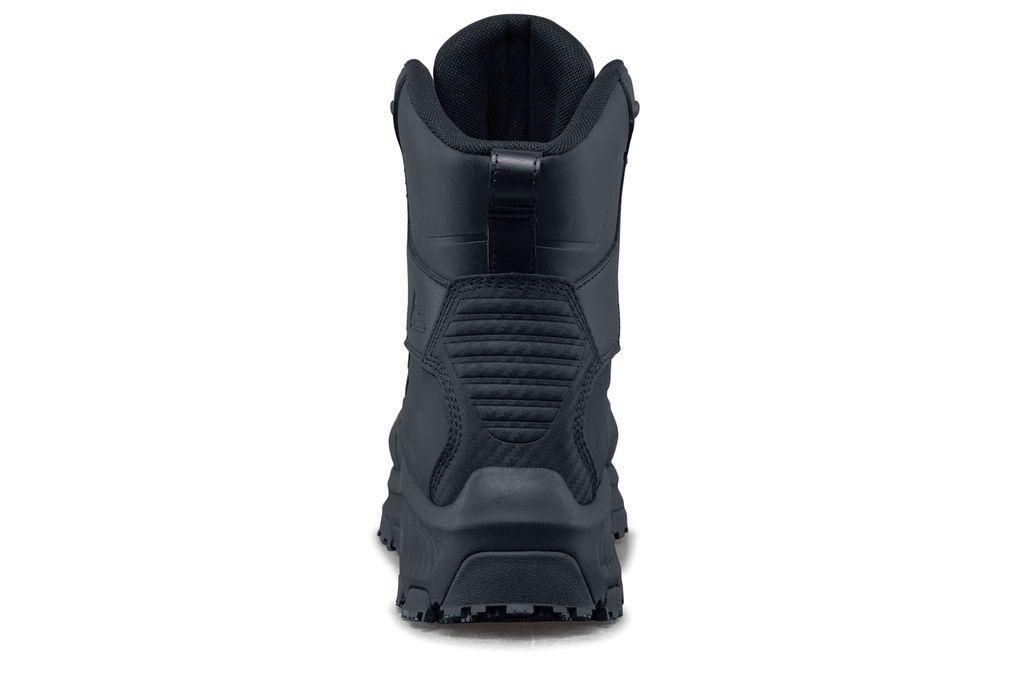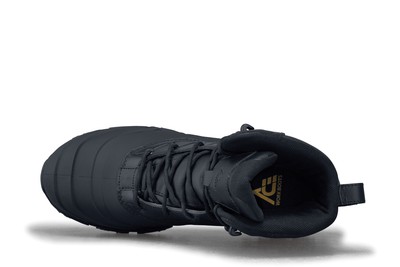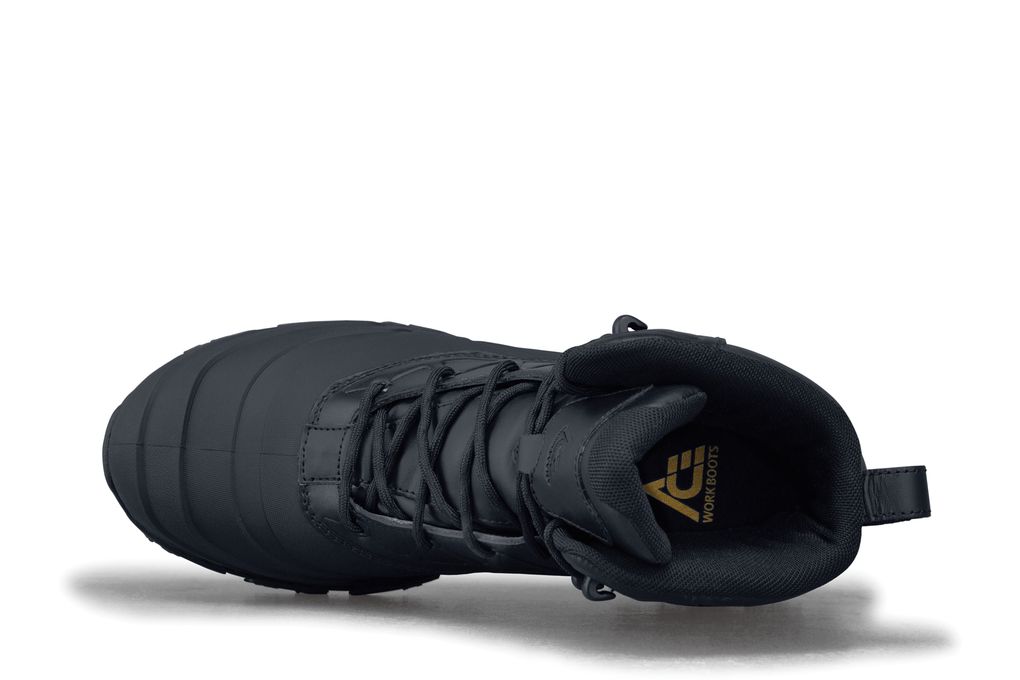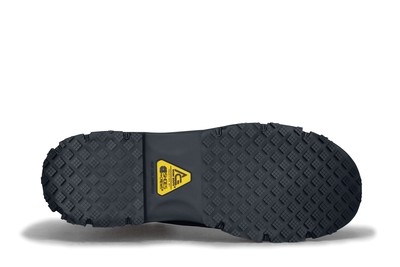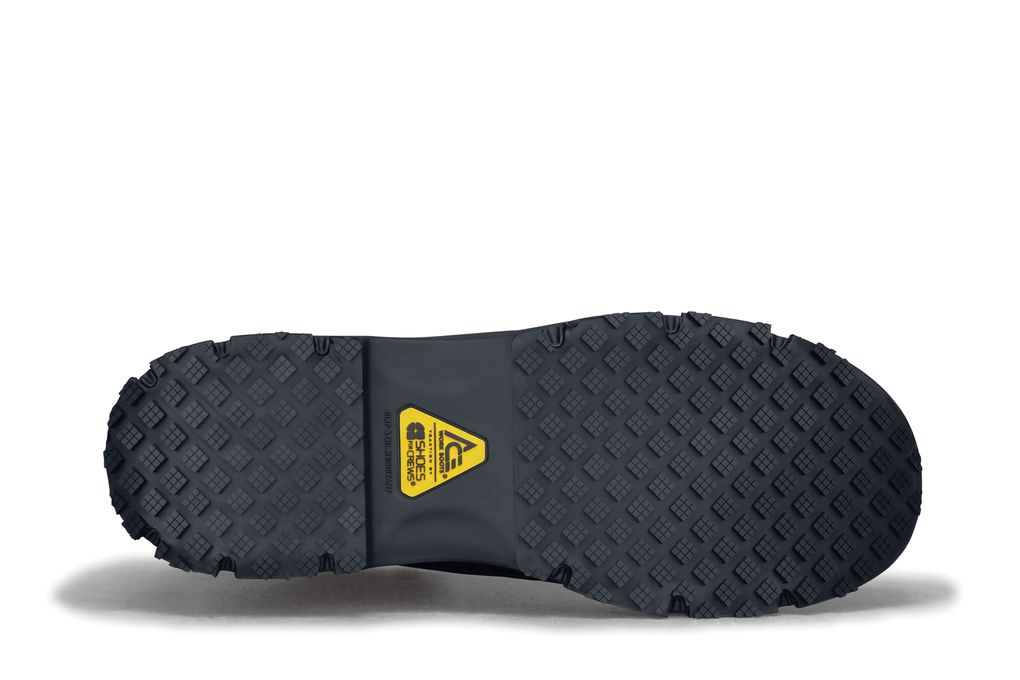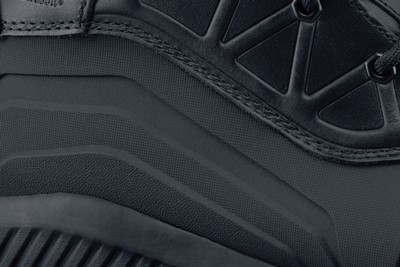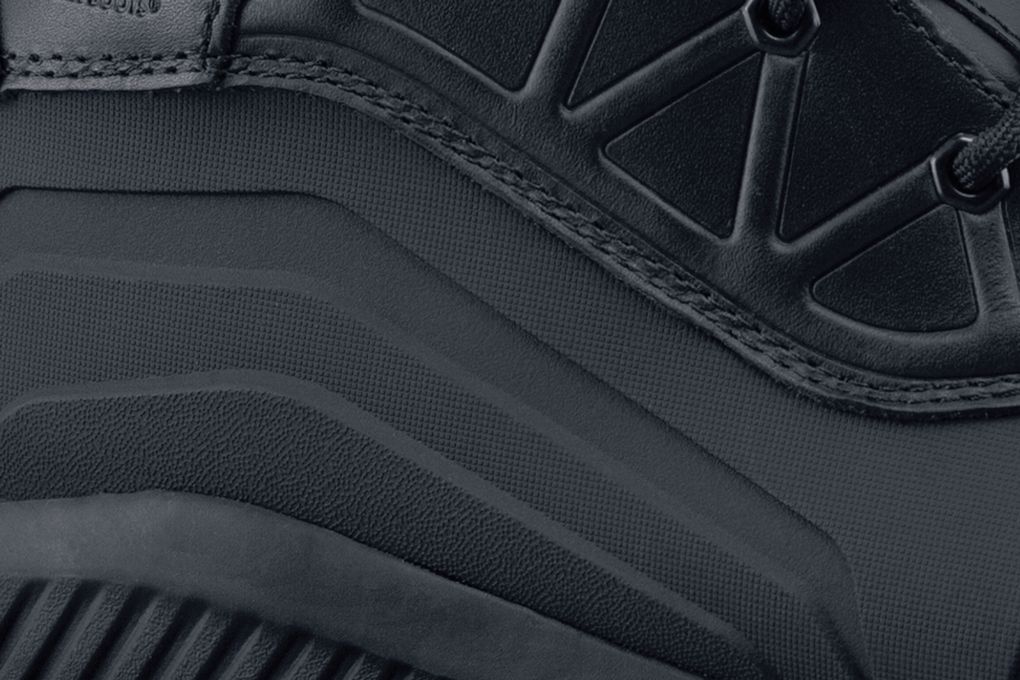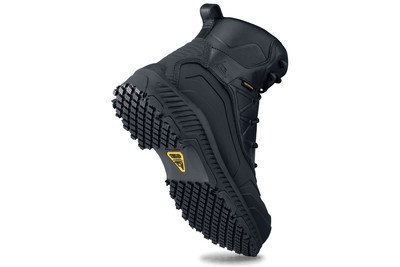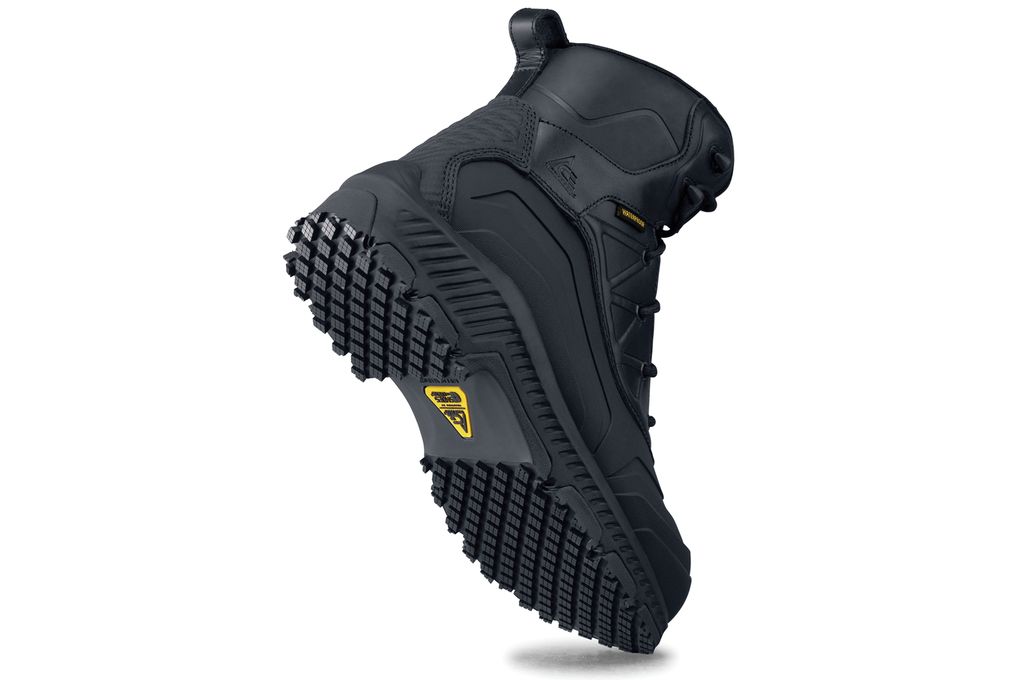 Fargo - Punta suave
ACE Workboots
Hombres Negro, Estilo #61182

La funcionalidad y acolchado de la parte inferior ligeramente plana, popular en los zapatos que se utilizan en las carreras de fondo, le brinda una comodidad incomparable, y las suelas antideslizantes le proporcionan una seguridad sin igual.
TripGuard
Decreased trip hazard zone to allow fluid movement between slippery environments.
Zone Traction
Combination of environment-specific SFC lug patterns for all-new performance outsoles.
Waterproof
Designed with elements to keep your foot dry.
Clog Resistant
Wider spaced traction lugs don't let dirt and debris get stuck in the outsole.
Comfort Insole
Premium insole offering lasting comfort and support.
Electrical Hazard Protection
Equipped with electric shock resistant soles and heels, capable of withstanding 18,000 volts.
Other Features
Plantillas acolchonadas removibles
Peso (por zapato): 24.2 oz.
Parte superior de cuero
Cambrillón de nailon
Antideslizante
7 inch shaft
These Boots although not the most aesthetically pleasing in the looks deportment are super comfortable They are a bit chunky in size but fit well and are really comfortable and very low maintenance, bottoms dont clog with food and they literally rinse right off soles are thick and super cusioned I added the Dr. Sholls orthotic inserts the ones you get custom fit and these are a dream to wear. Im on my feet for a minimum of 8 to 10 hours and I find the fatiuge in my feet are not as bad. In addition to the inserts I wear Nike compression socks to help with foot fatigue as well All in all good product super light weight in fact they look huge but weigh nothing just not as stylish as some of the other options but if your looking for functionality this is your shoe great for back of house employees
James Kramer Operations Manager September 10, 2017
wow nice boot keep in stock ill buy again when needed
doug ducharme Chef - Executive Chef August 10, 2017
Pros: Very good boot. Looks big and bulky, but it's actually very light. One of my favorite features is how wide it is in the area where the bunions and toes are. The bottom part has a lot of rubber, so there's a lot of cushion when you walk. the top part is leather, so it's comfy around the ankles. Functional and efficient for workplace environment. Very sturdy and well-built. Removable insoles. Cons: I wouldn't consider it as stylish. Laces seem a little frail. The insoles it came with weren't very comfortable.
Kenneth Olaires Security Officer May 29, 2017